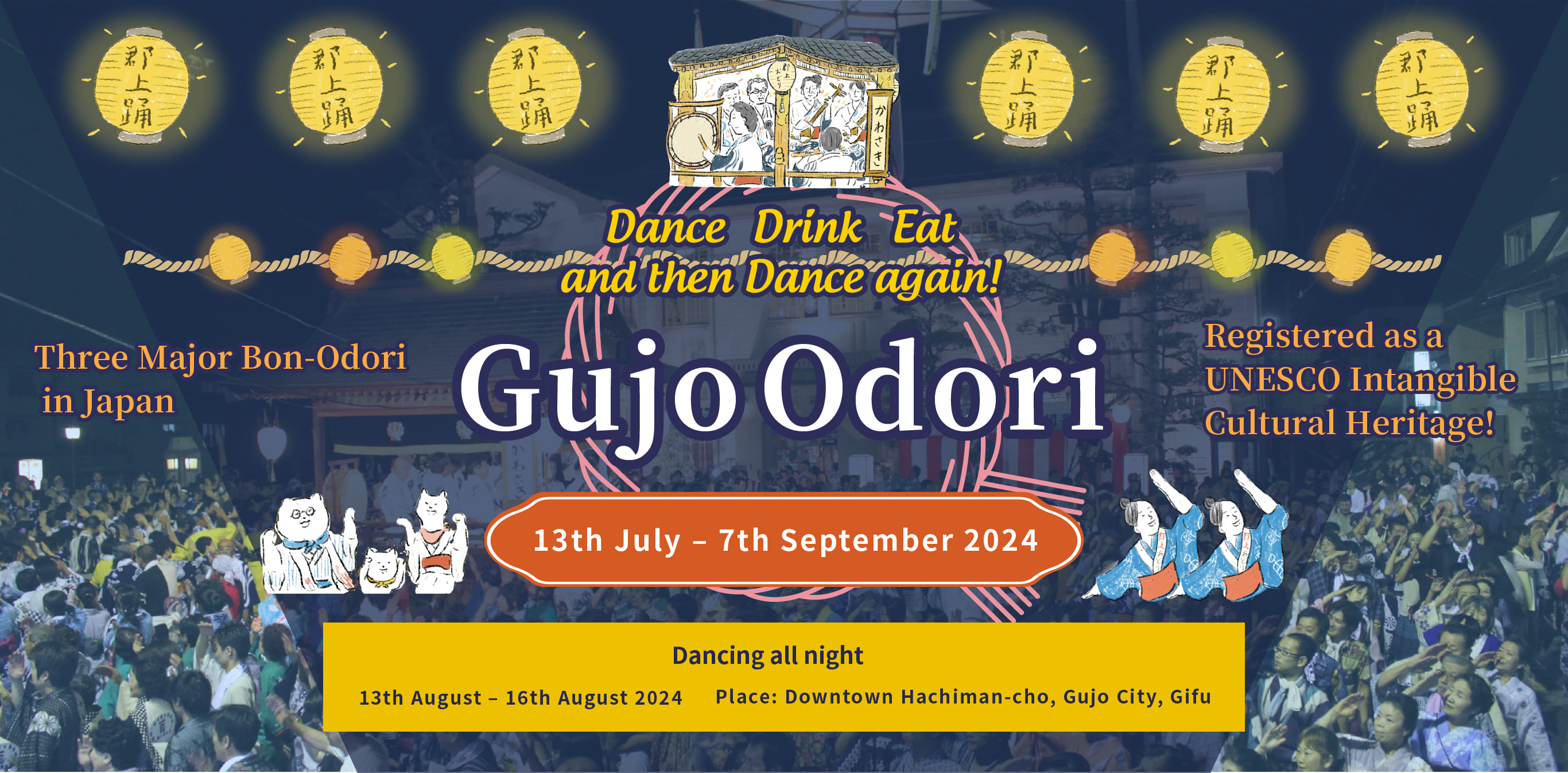 Amazing aspects of Gujyo-Odori Dance
I. One of the Three Major Bon Odori Dances in Japan
Gujo Odori, along with Tokushima's Awa Odori and Akita's Nishimonai Bon Odori, is recognised as one of the three major Bon dances in Japan. In 1996, all ten dances were designated as Important Intangible Folk Cultural Properties of Japan, and in 2022, the Furyu Odori, including Gujo Odori, were registered as UNESCO Intangible Cultural Heritages.
II. 300,000 Visitors! A Long Run of Over Thirty Nights
Gujo Odori begins with the Dance Origin Festival and includes the Seven Major Festivals and various neighbourhood festivals, making it a long run of over thirty nights. Many festival lovers visit every year, and in 2019, it attracted about 300,000 visitors.
III. Dancing All Night for Four Days Straight
The All-Night Dance is a nonstop dance from 8pm to 5am the next morning, held over four days from 13th to 16th August. At dawn, the climax of the fourth day, the bustling dance floor intensifies, and you can feel the sacred atmosphere.
IV. Anyone Can Join In
One of the charms of Gujo Odori is that anyone can join in the circle and dance regardless or what they're wearing or their experience. If you join the large circle and dance to the shamisen, drums, flutes, and music, you're sure to become captivated by Gujo Odori.
There are still plenty of charms to enjoy in Gujo Odori! Check out the performances and history!
Read All About It!
Gujo's dance not only includes Gujo Odori. You can also check out Shirotori Odori, which is popular among the younger generation for its fast tempo and exhilarating dance!
Learn more about Shirotori Odori
Gujo Hachiman's unique gourmet
A collection of gourmet food that can only be tasted in Gujo Hachiman, from local cuisine such as natural ayu and keichan, grilled chicken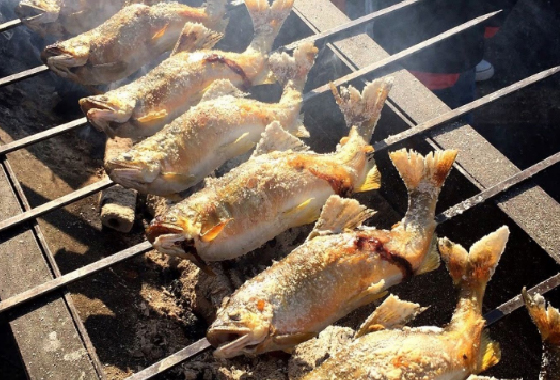 Speaking of Gujo, check out grilled salted Ayu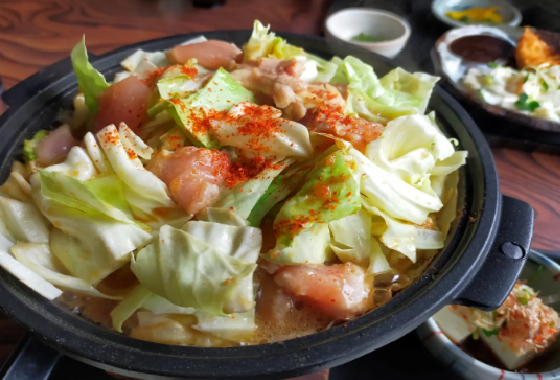 Local cuisine that's a hot topic social media featuring Kei-chan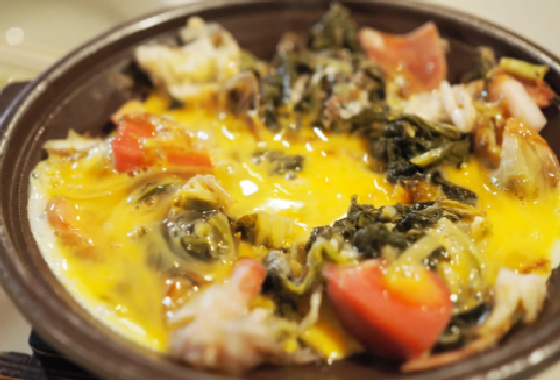 Pickles Steak, a beloved homey taste in Gujo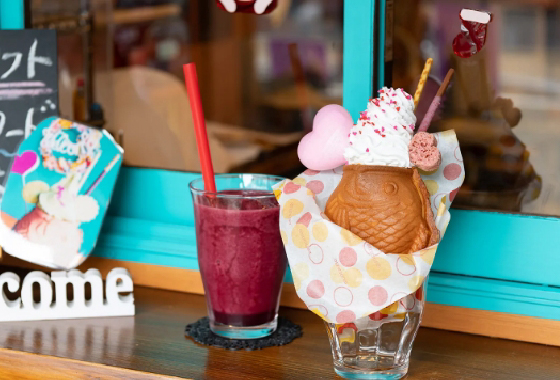 A hot topic on social media: taiyaki parfait
Perfect on a hot summer! Meiho Gelato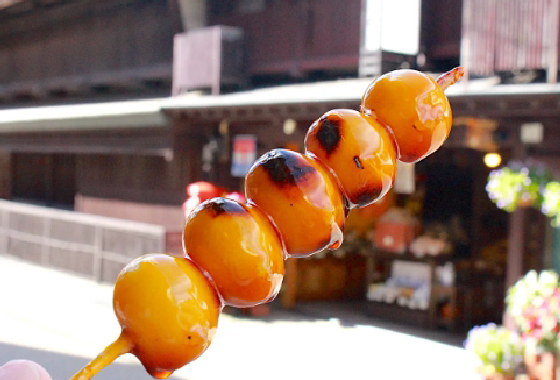 A Gujo Hachiman specialty from the Showa Era: Mitarashi dango
An experience that makes the
dance a hundred times more fun!
Prepare three must-haves for Gujo Odori:
'Tenugui',
'Geta',
and 'Yukata'!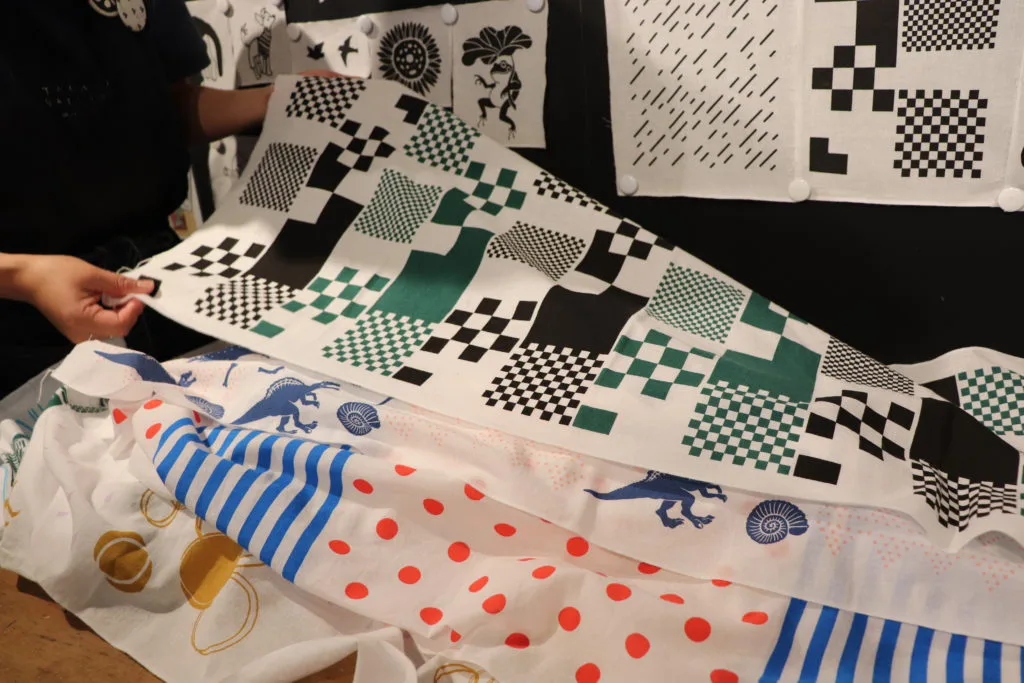 Three Sacred Treasures 1)
Get Your Original Tenugui (Japanese towel)
Using Gujo Hachiman's original printing technique, silkscreen printing, you can create your own original tenugui (small hand towel). A tenugui is made by choosing from over thirty patters and colours and is a one-of-a-kind item. The staff will guide you through the process so even first-timers can feel at ease.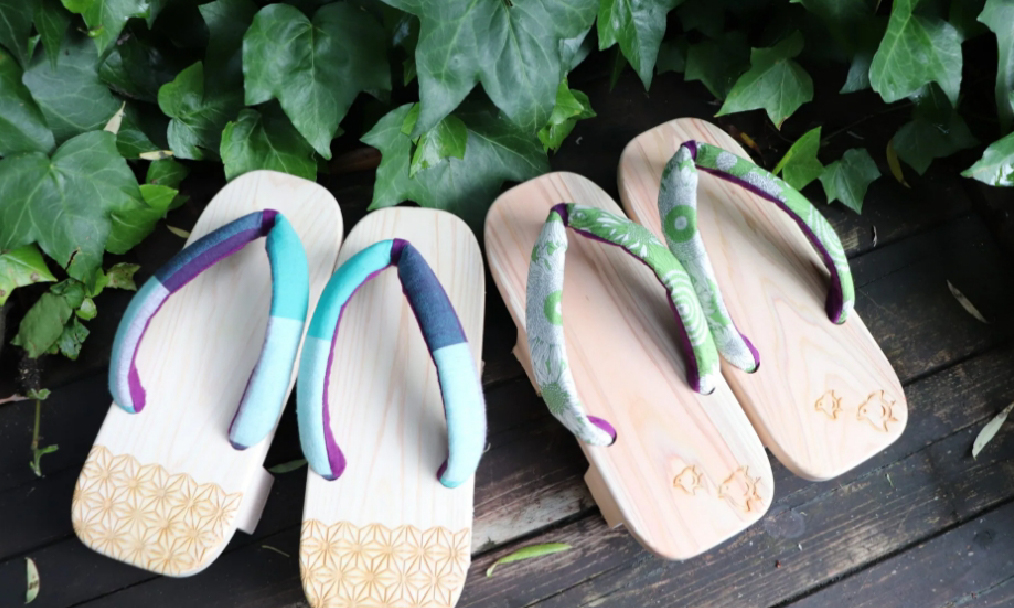 Three Sacred Treasures 2)
Get Your Special Dancing Geta (Sandals)
The clacking "koron-koron" sound from the geta enhances the festival's excitement even more! Geta sandals are an essential item for Gojo Odori. There are sizes from children's to adults', about a hundred different designs, four types of pattern inlays, and in some places you can even add your name to them. There are also fashionable geta perfect for everyday use.
Three Sacred Treasures 3)
Rent a Yukata Robe
When it comes to festivals, it's all about the yukata! Once you put iton, your body and soul will be in a festival mood. At the Ishiyama Drapery Store and Kami-Iwa Drapery Store, you can rent a carefully selected yukata from over a hundred varieties unique to these drapery stores. Of course, they also offer a dressing service for ease of use.
Shops where you can rent yukata and buy geta
Explore the town of Gujo Hachiman,
the best place to wear a Yukata
If you've come all the way to Gujo Odori, be sure to explore Gujo Hachiman before the dance!
The castle town of water and dance, Gujo Hachiman, is perfect for a stroll.
Walking around town in your yukata is sure to make for wonderful memories on your trip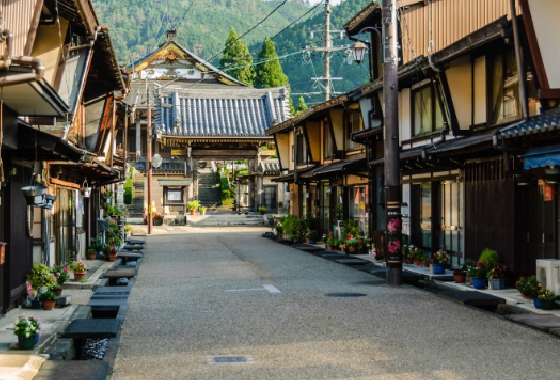 Full of Edo-Era atmosphere:
old townscapes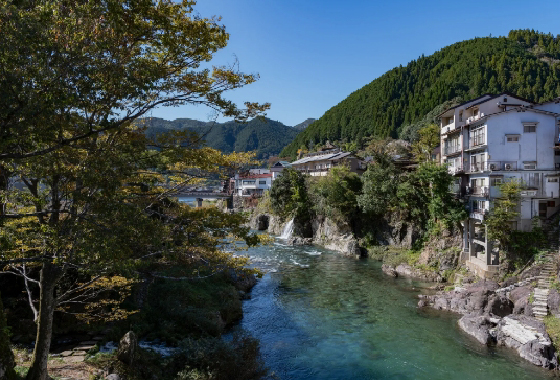 Breathtaking tranceparancy:
Yoshida River
Popular photo spot:
Yanaka Water Pathway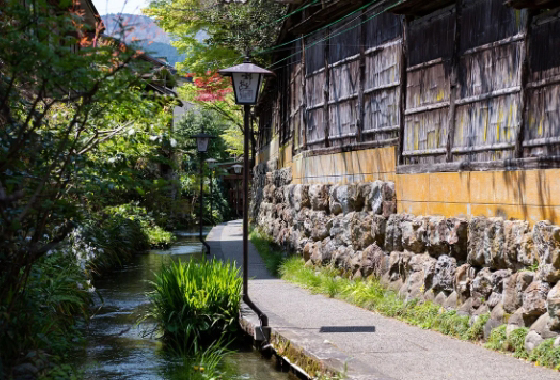 Beautiful irrigation canal
with swimming carp:
Igawa Pathway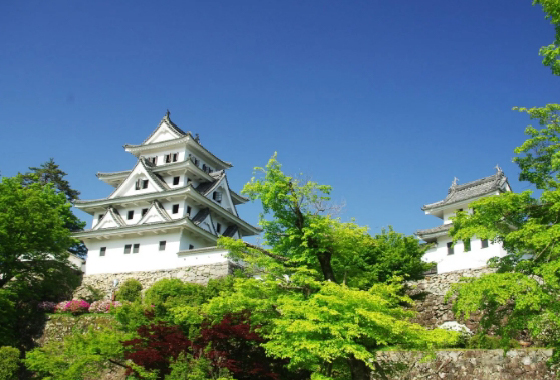 Symbol of Gujo Hachiman:
Gujo Hachiman Castle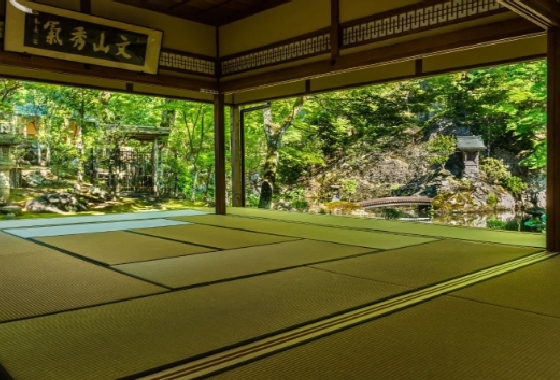 The sound of a waterfall
resonates in the silence:
Jion Zen Temple
Useful information about Gujo Odori
[schedule, access, dance workshop]
Click here for details