Feel the Summer at Gujo! Gujo Odori Dance & Cool Sweets
Tag:
/*php var_dump($paged); */ ?>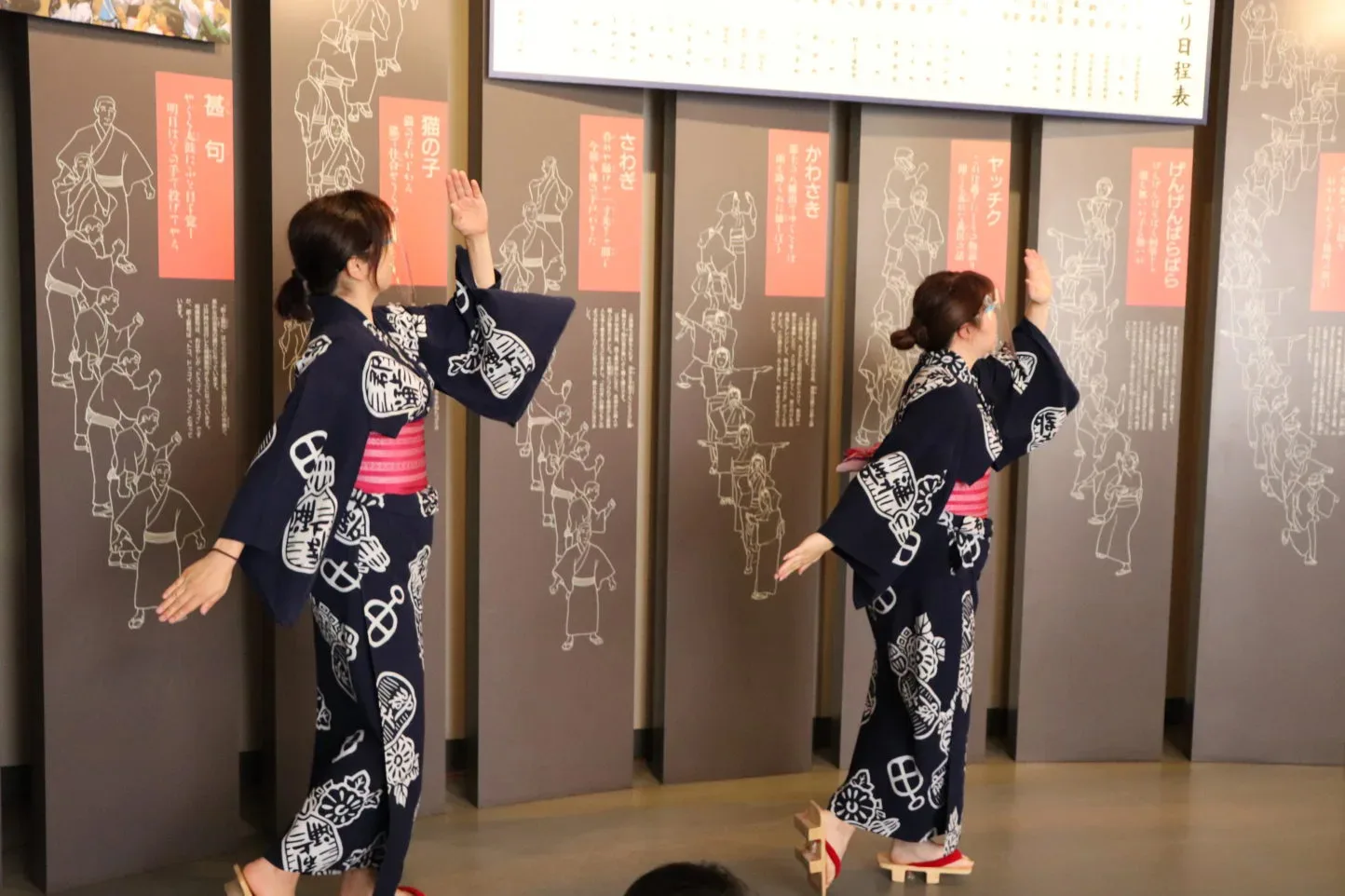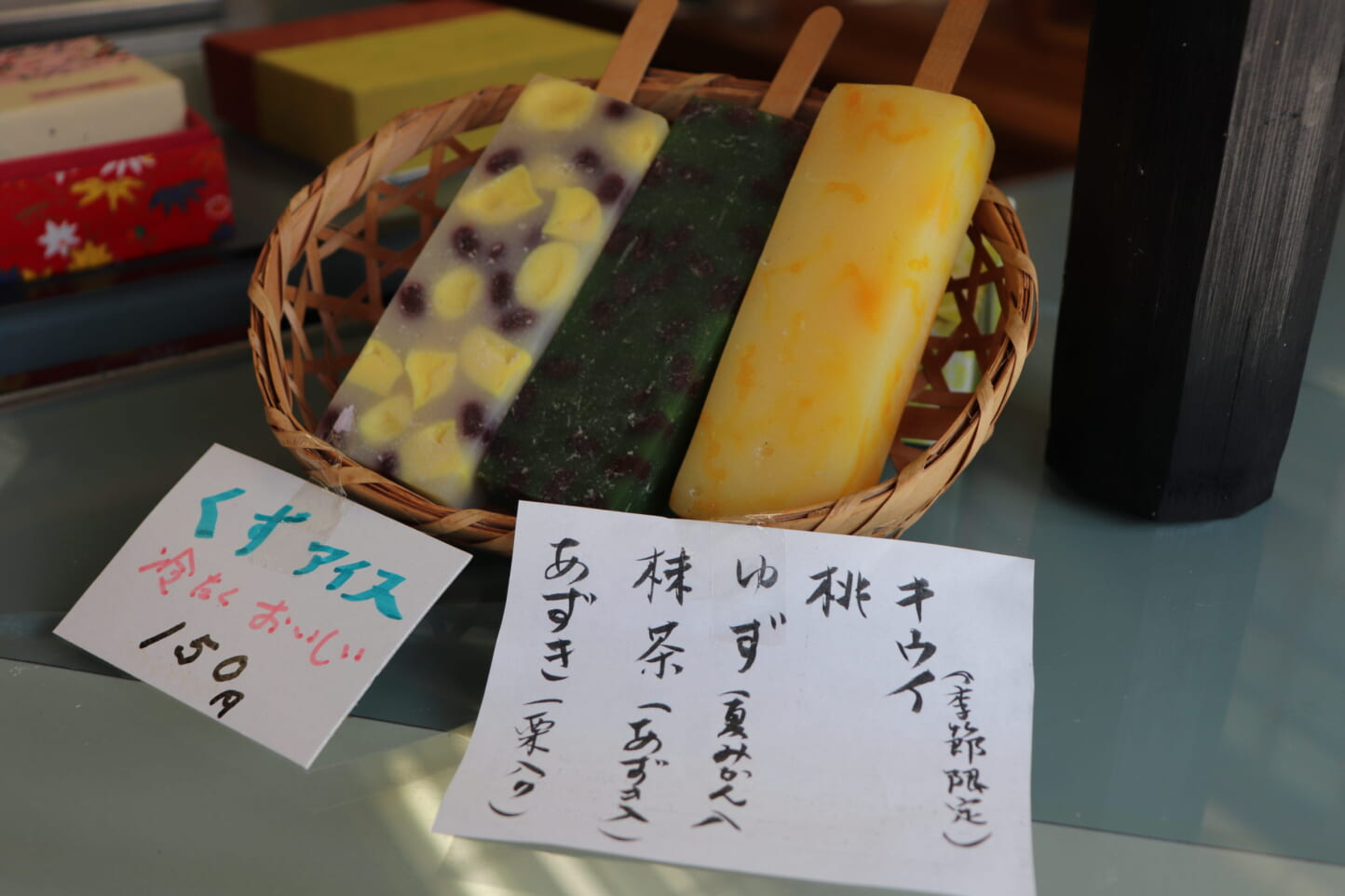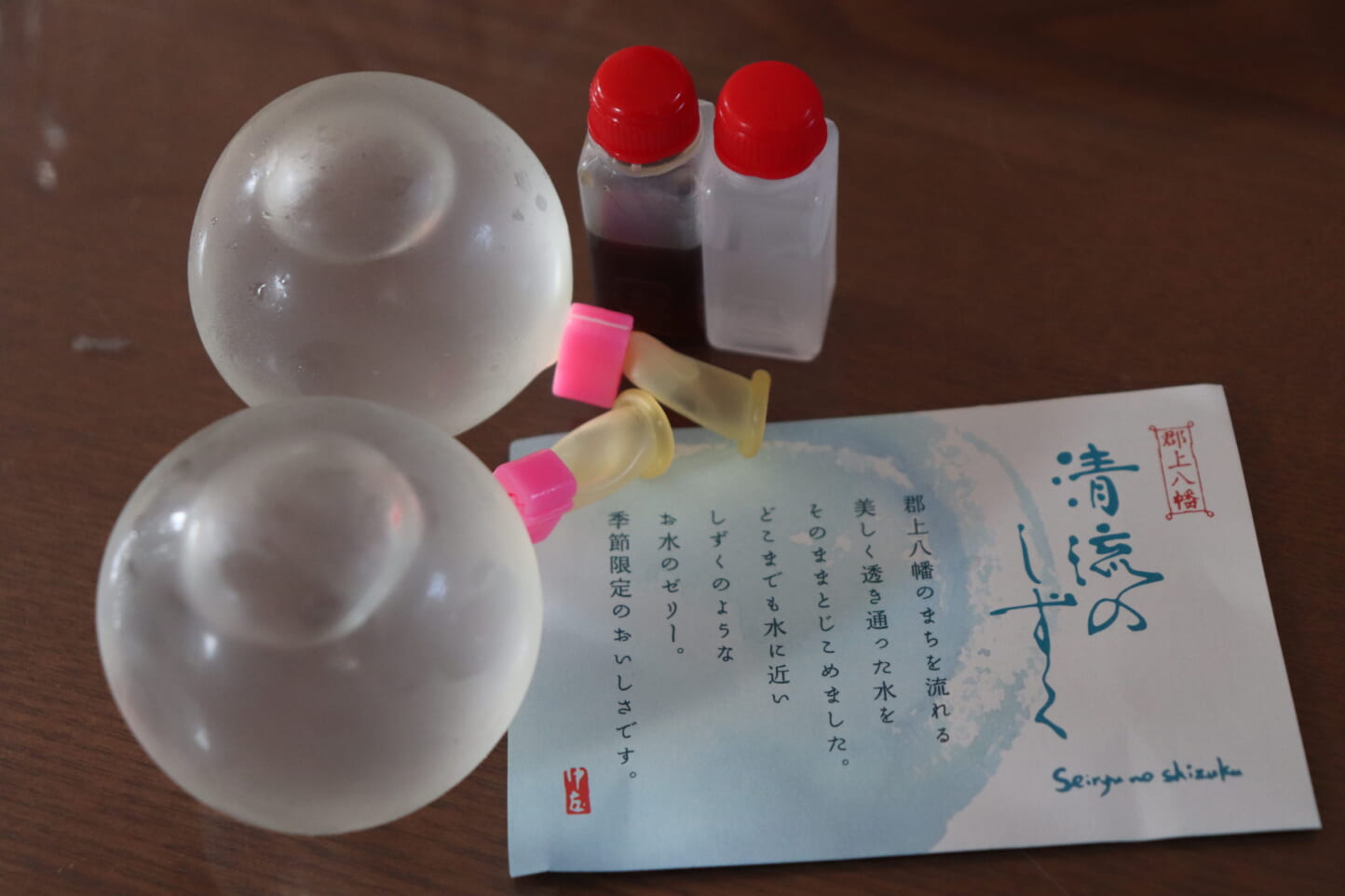 Speaking of summer in Gujo Hachiman, you cannot miss Gujo Odori dance! Before joining the dance festival, we recommend you see the Gujo Odori demonstration atGujo-Hachiman Hakurankan (Gujo Hachiman Museum). You can learn some simple steps and ways to enjoy during the demonstration. There are exhibitions about the history and tradition of Gujo. You can know more and enjoy more! Other than the museum, we recommend Kuzu ice cream, which does not melt in summer and cool jelly for you to try while walking around the city.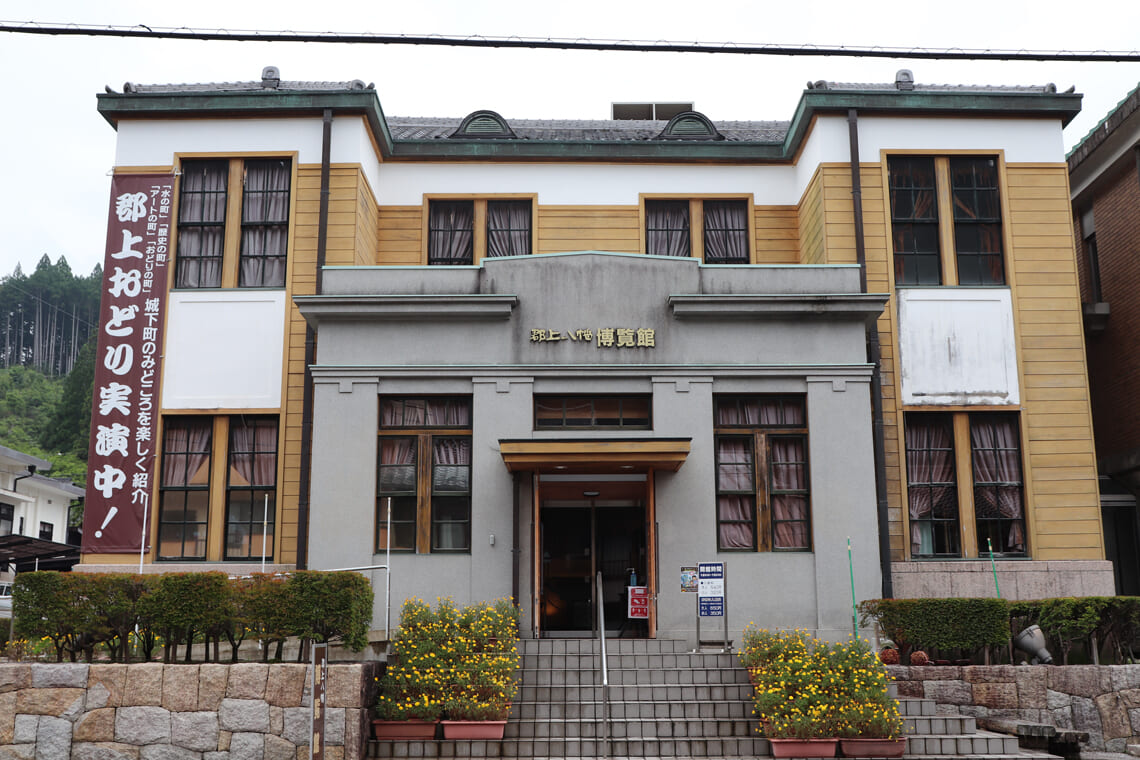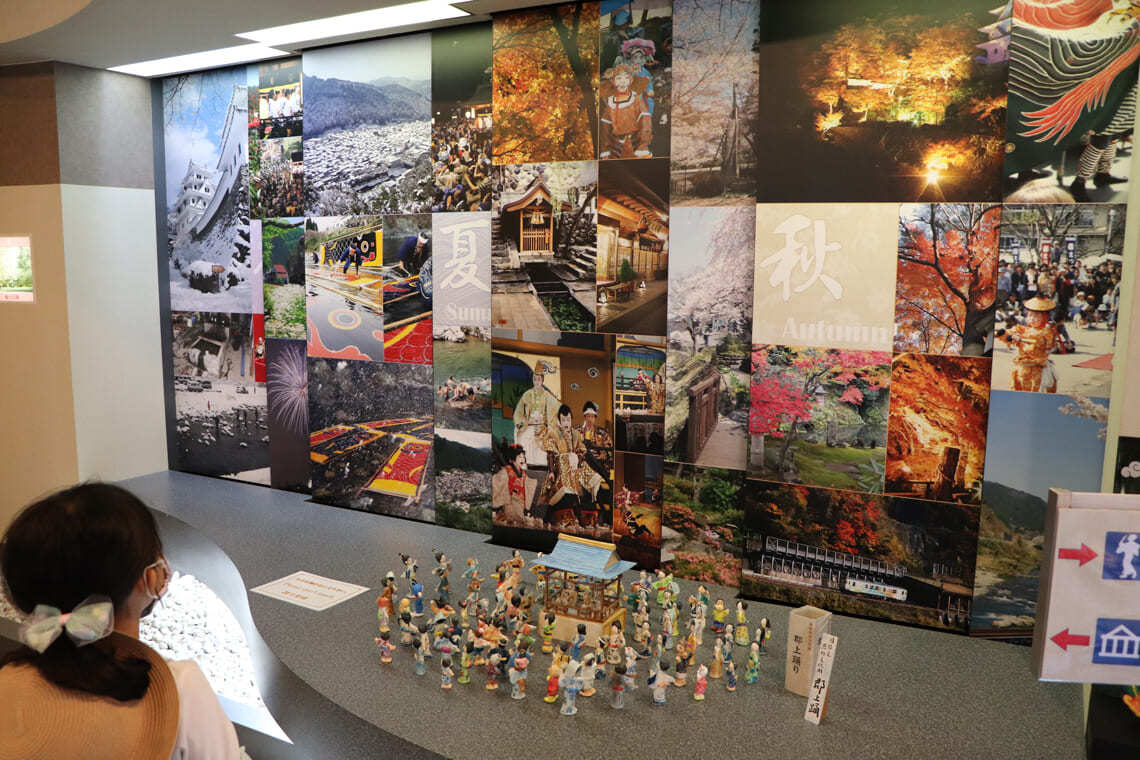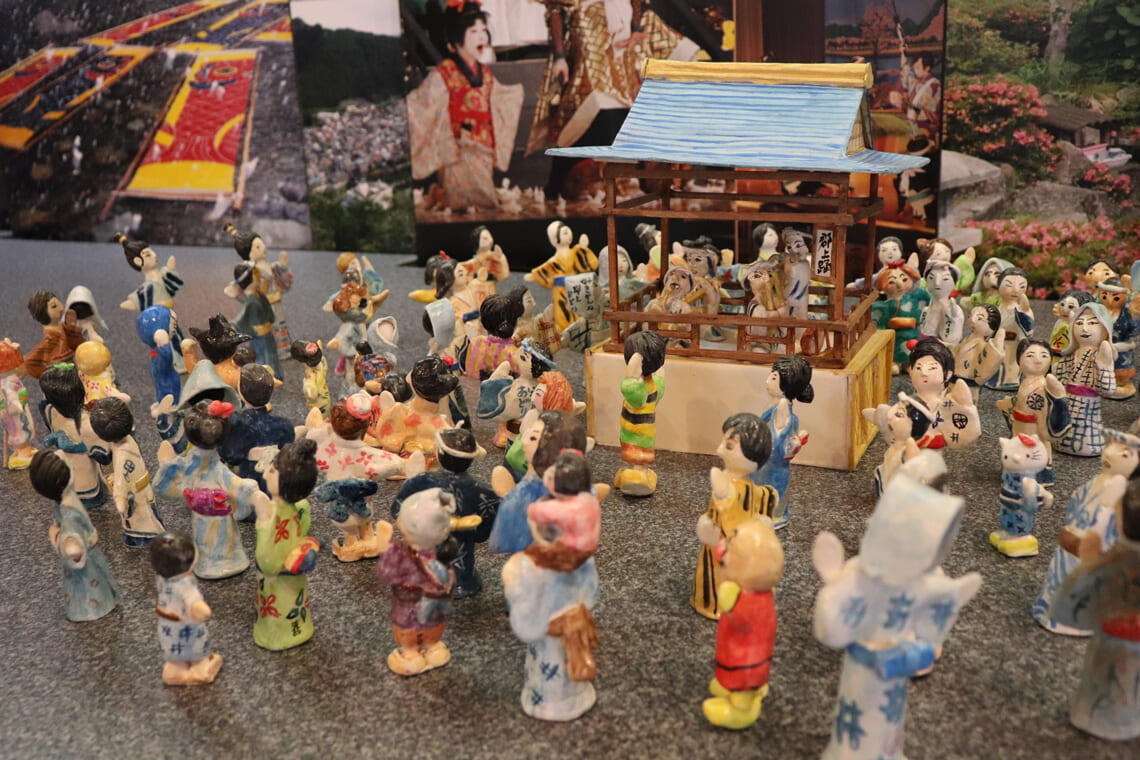 First, we go to Gujo Hachiman Museum. It was rebuilt from the old tax office established in 1920. Once we enter the museum, we hear the dance music! It makes me feel so excited!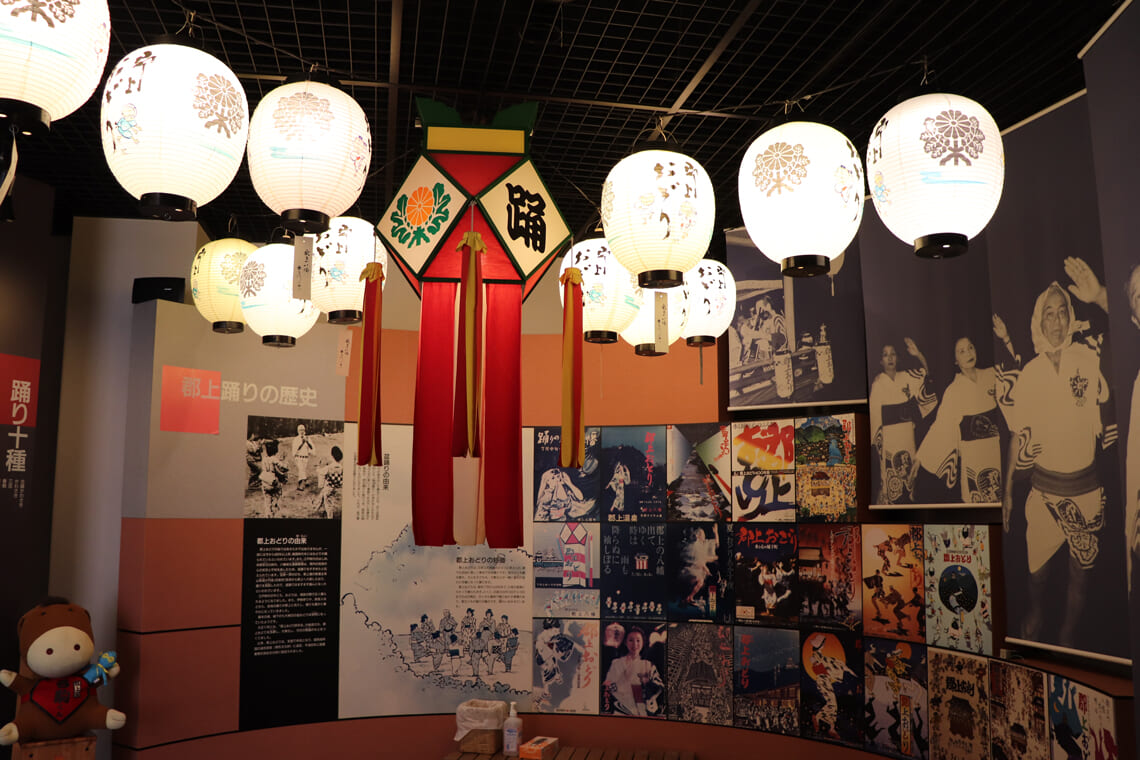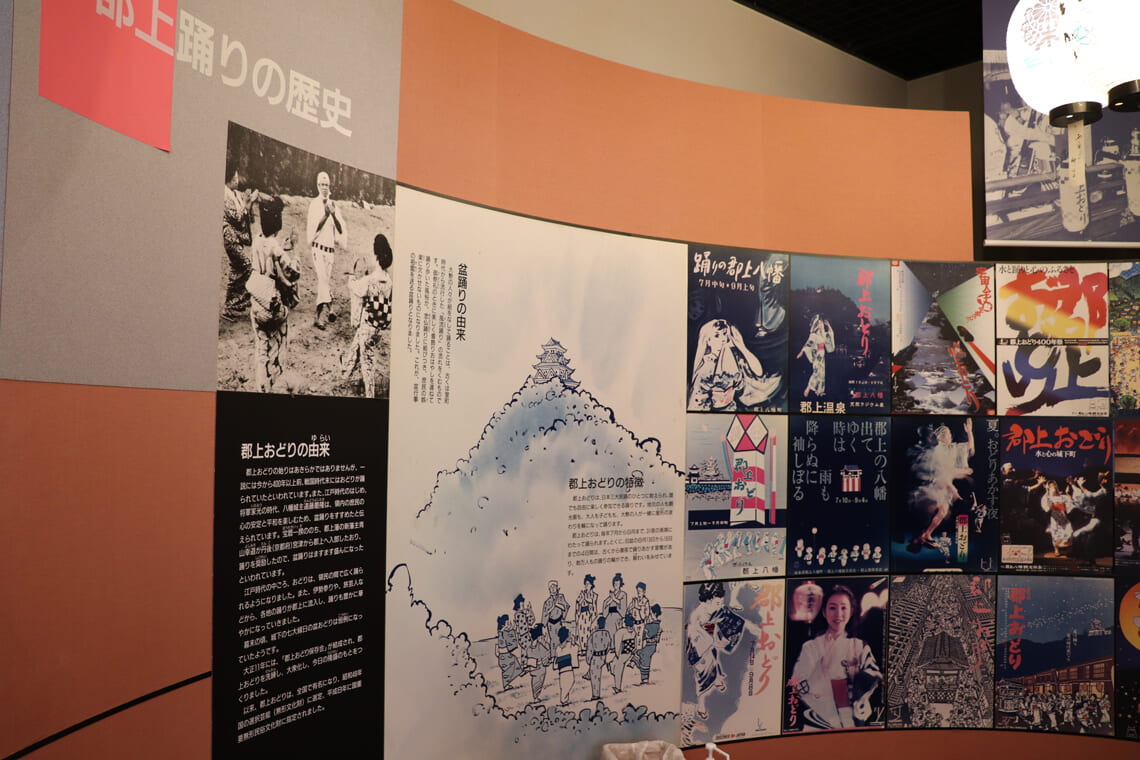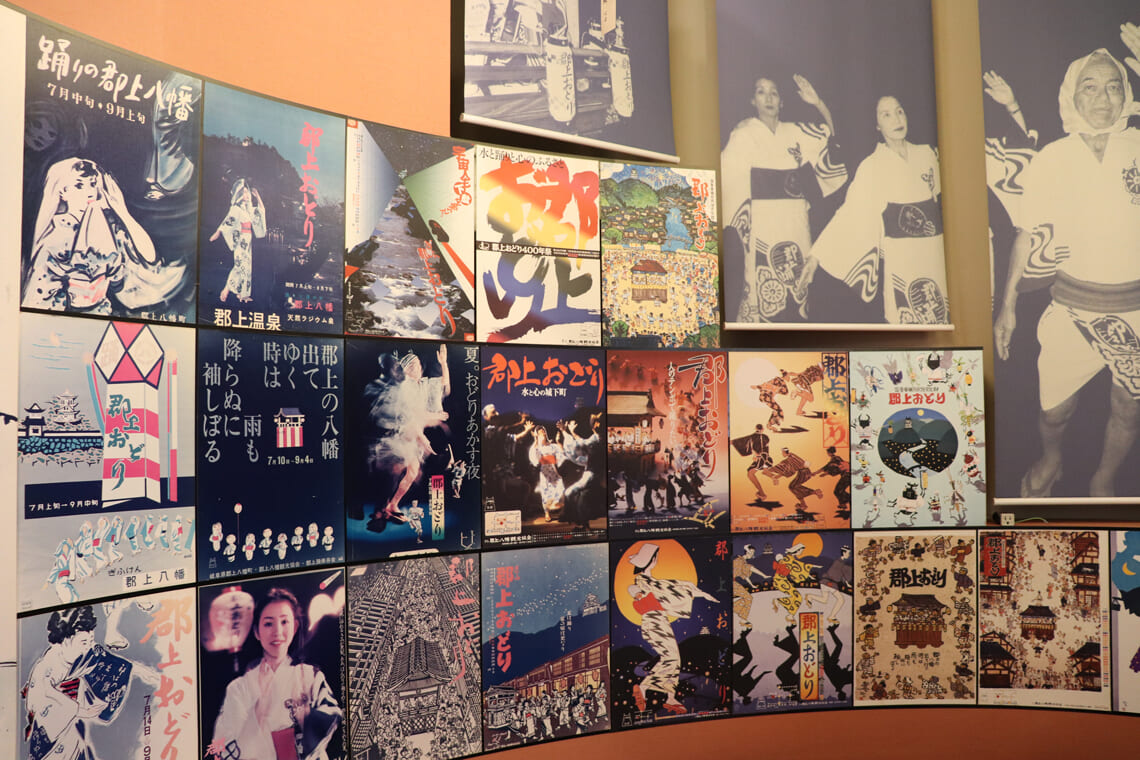 Enter the museum and turn right hand side, you can find Gujo Odori exhibition. The history, the origin, posters and steps are displayed. Lanterns hanging on the ceiling make you feel you are joining the festival. When we are looking at the displays, the announcement says the dance demonstration starts soon!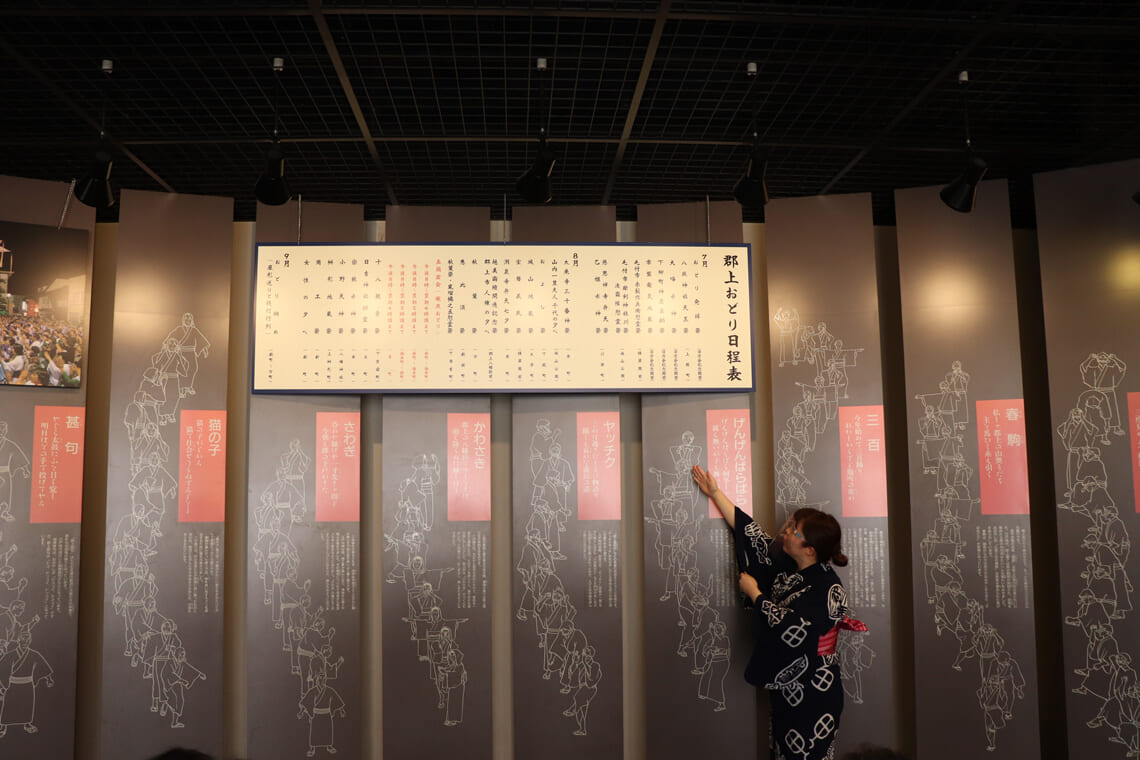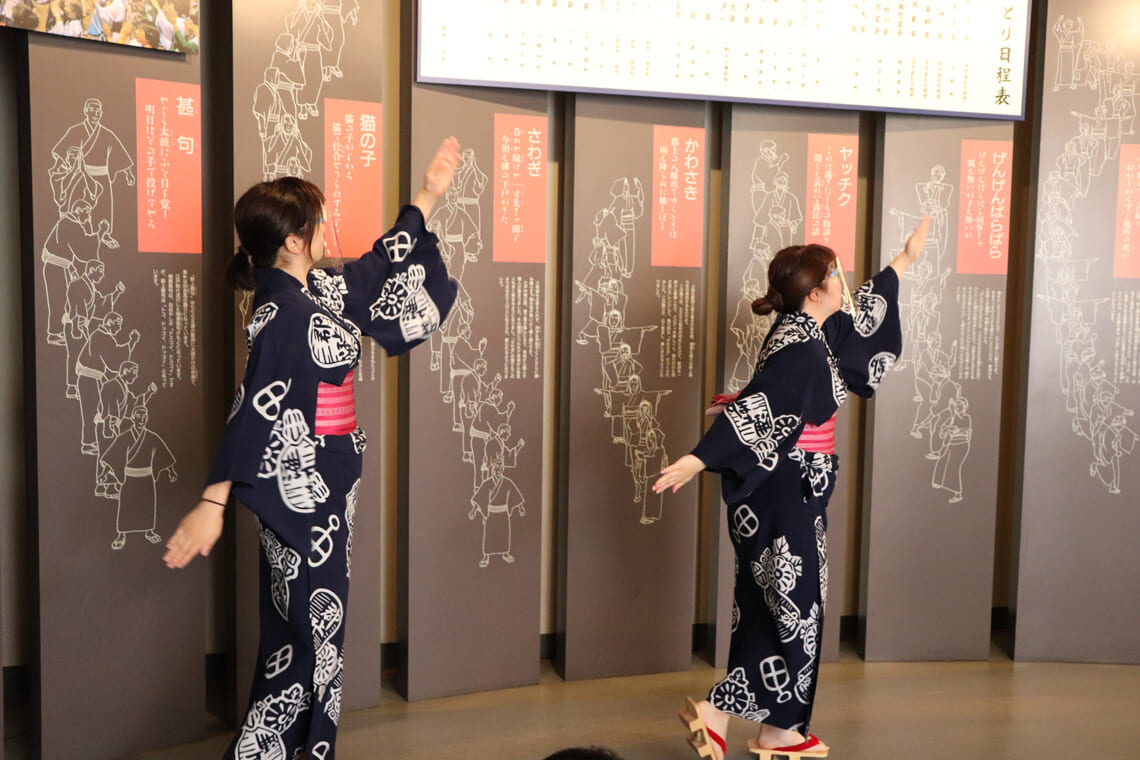 Two dancers in Yukata (Casual & informal cotton kimono) come to introduce the history and songs of the Gujo Odori. They demonstrate the most significant song "Kawasaki" after introducing. With the sound of Geta (Wooden clogs) and claps, all visitors can feel their passion!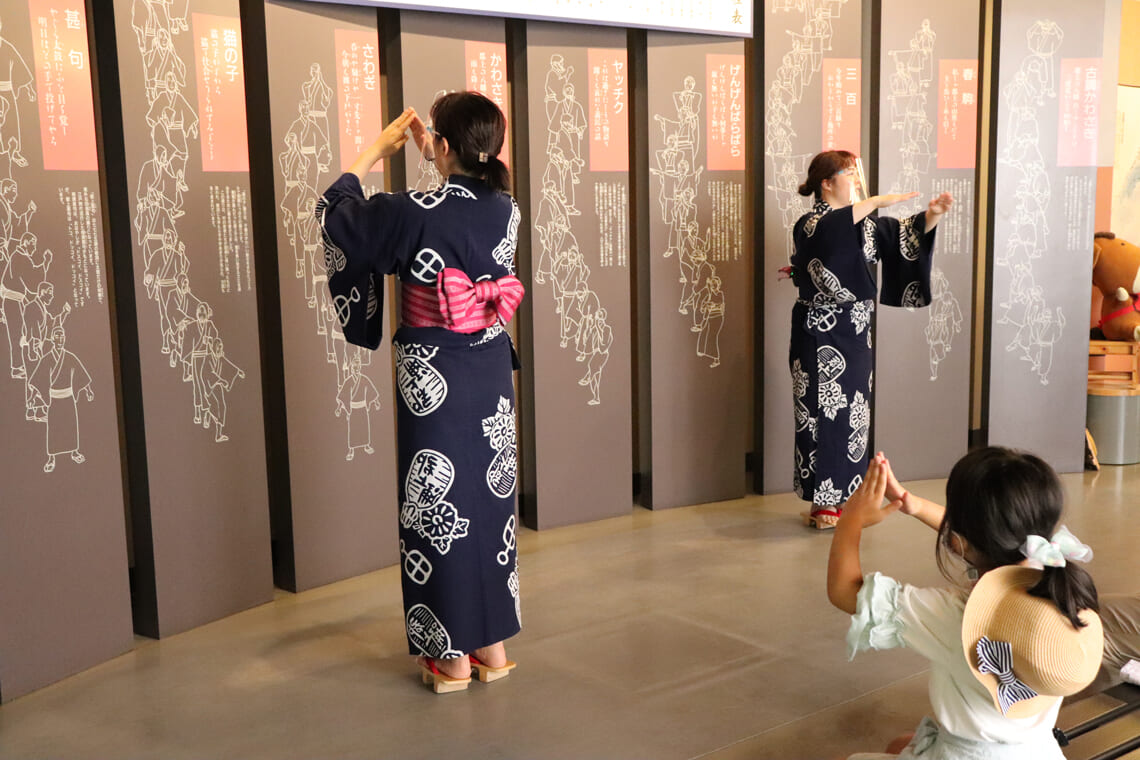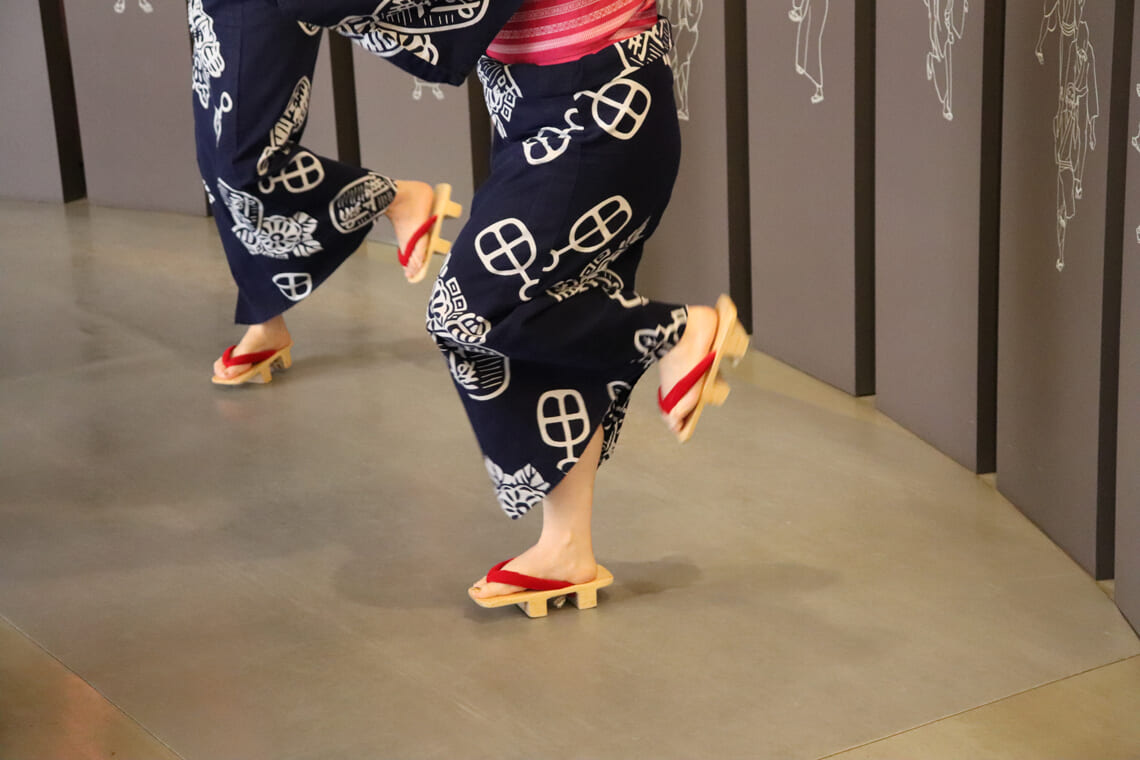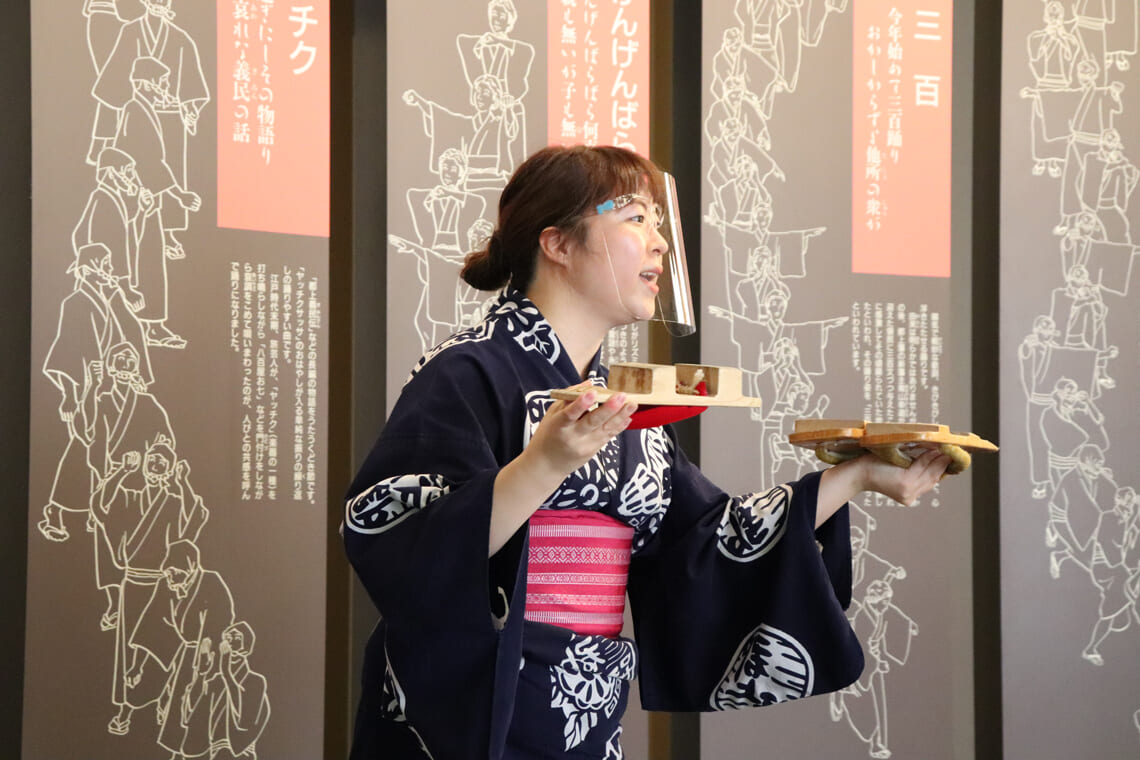 Next is dance step lecture. Two songs "Kawasaki" and "Neko-no-ko" were taught on this day. All adults, children, first visit and everyone enjoy so much, and dance together, just like during Gujo Odori Dance Festival. Sometimes, everyone goes on stage and dance with the dancers. One of the characteristics of Gujo Odori is the sound of Geta. It makes people come together and create a sense of unity. Geta made from a whole piece of wood can endure this intense dance. The wood will wear away so fast while dancing. Some need to change a new Geta for 3 times! This demonstration takes place for 5 times in weekdays (11:00, 12:00, 13:00, 14:00 and 15:00) and 7 times in weekends (plus 10:00 and 16:00).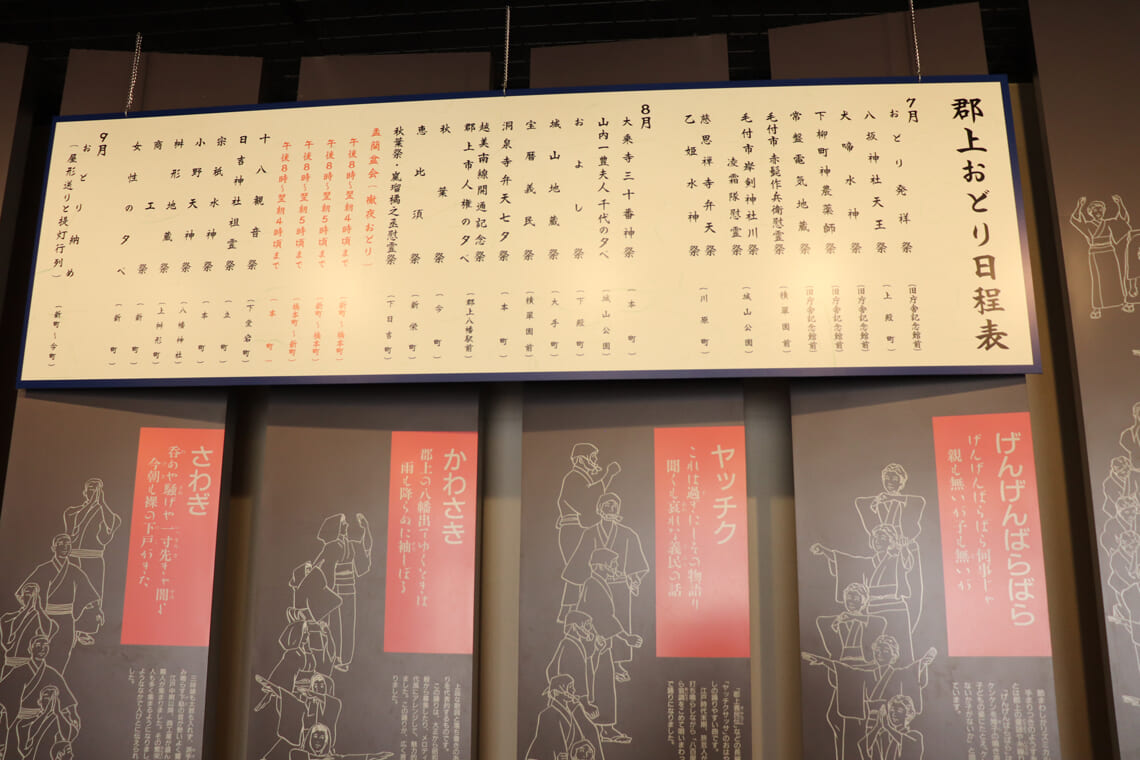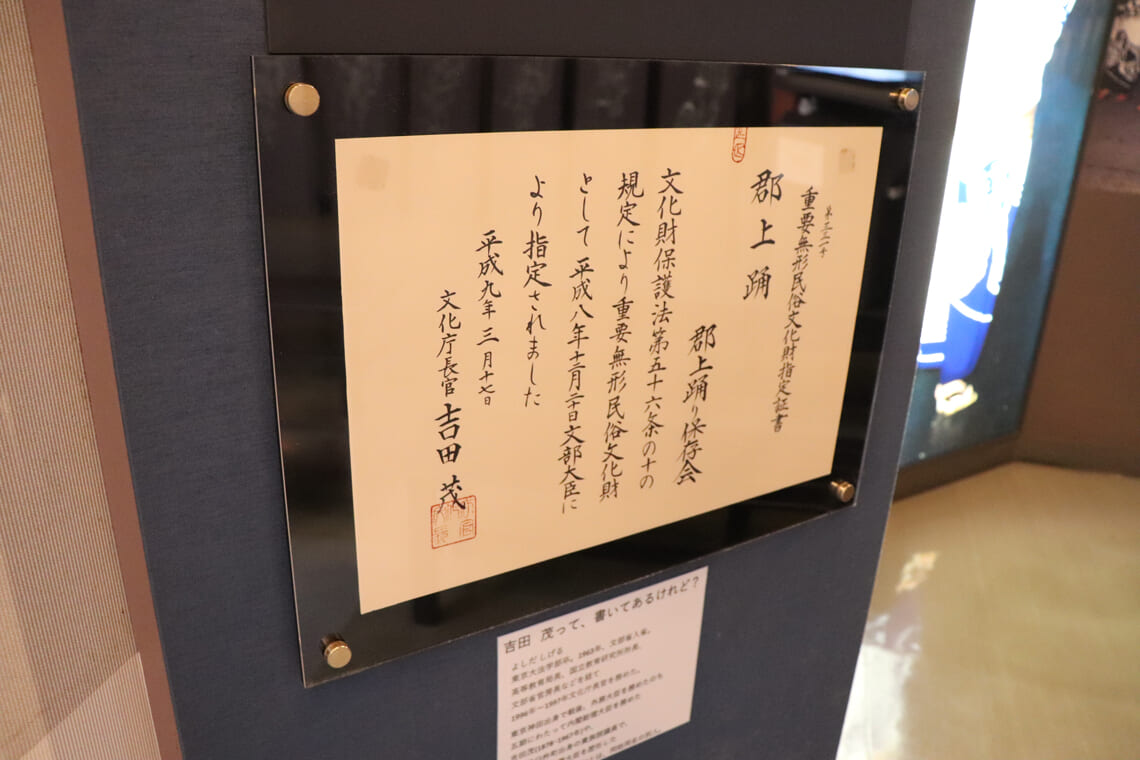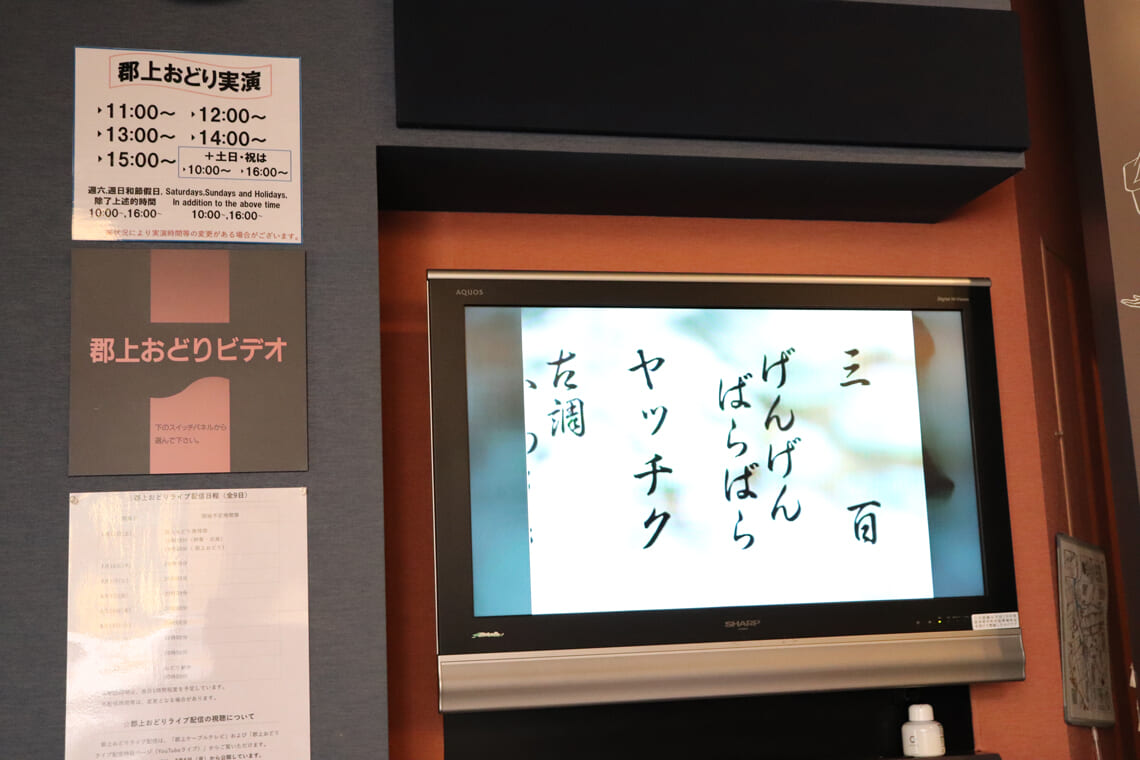 Above the stage, schedule of Gujo Odori Dance Festival for over 30 nights is displayed. Certificate of Important Intangible Folk Culture Properties and monitor showing all kinds of Gujo Odori. Beside the demonstration, you can feel how attractive Gujo Odori is by watching videos!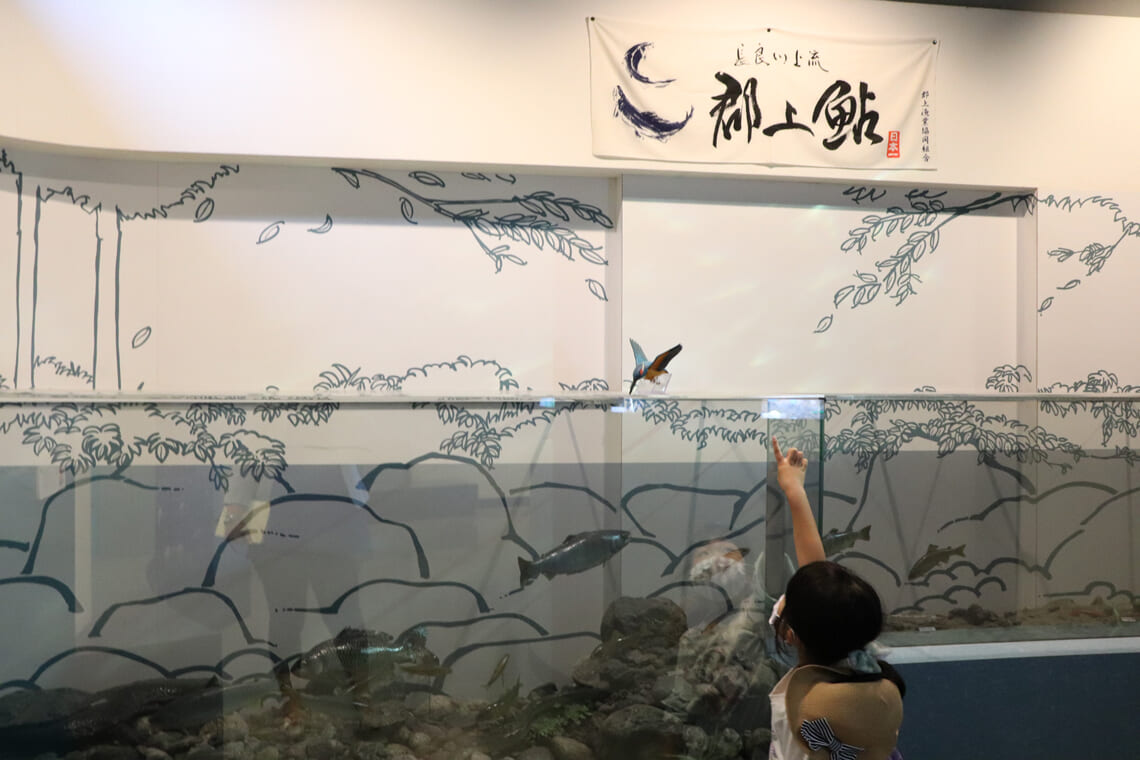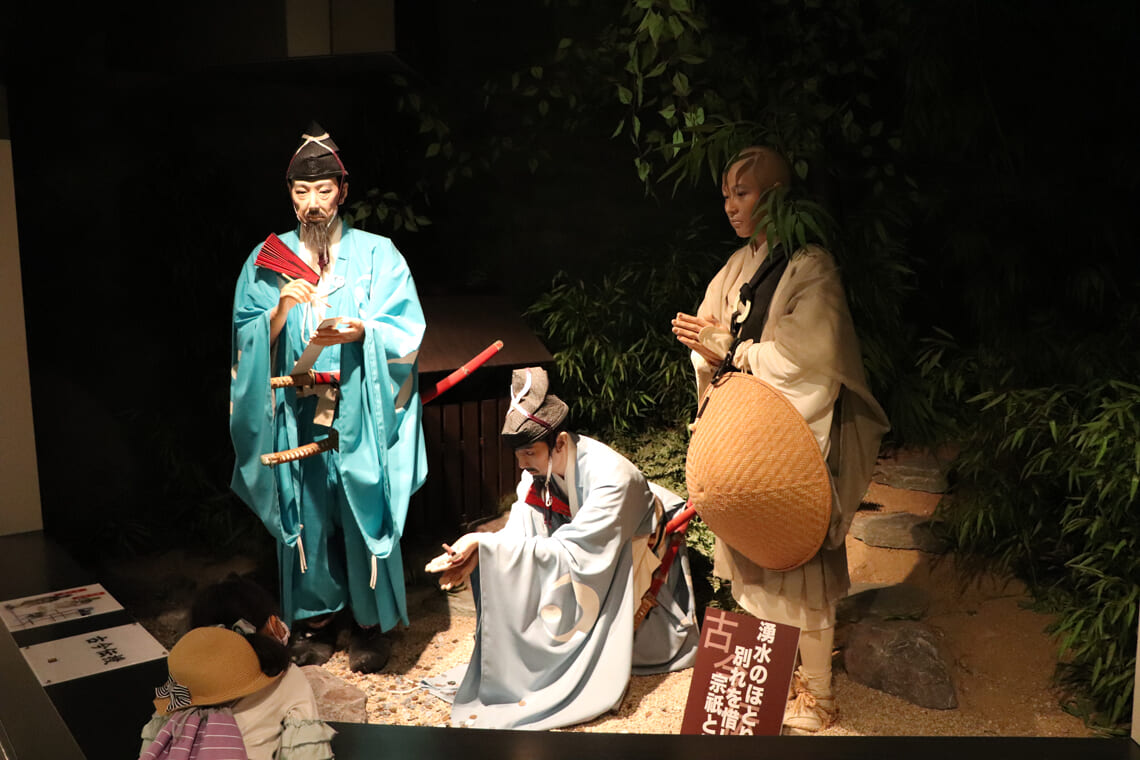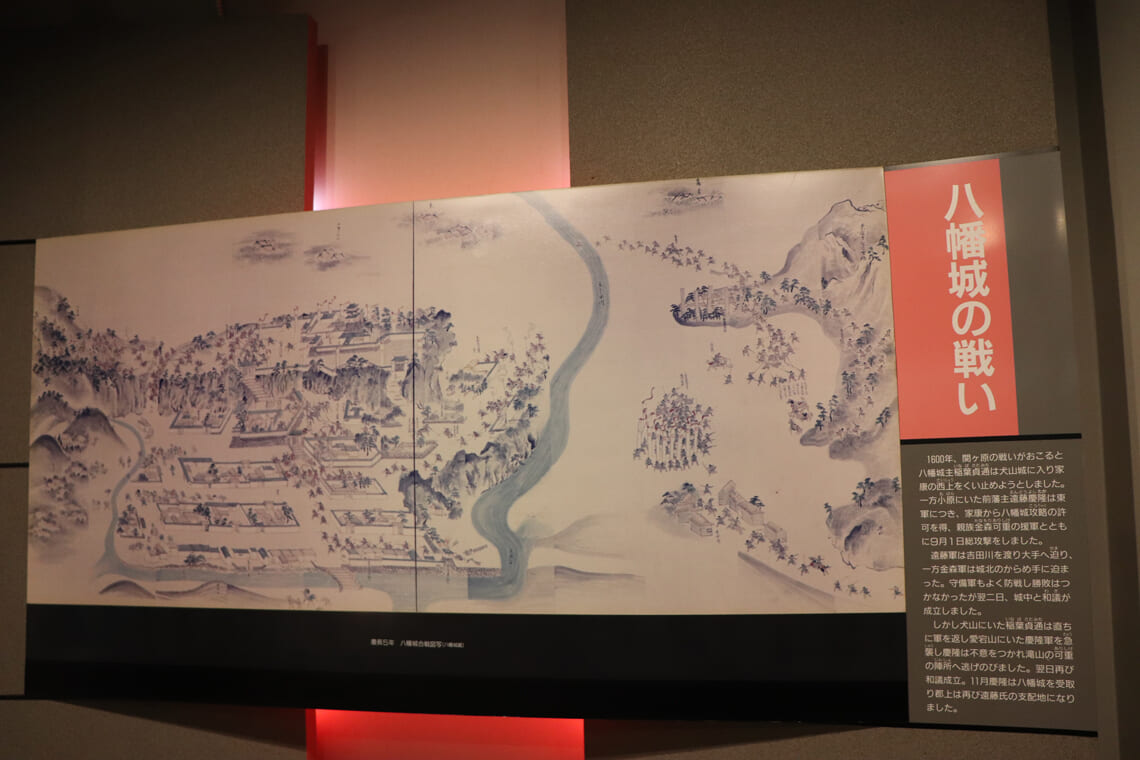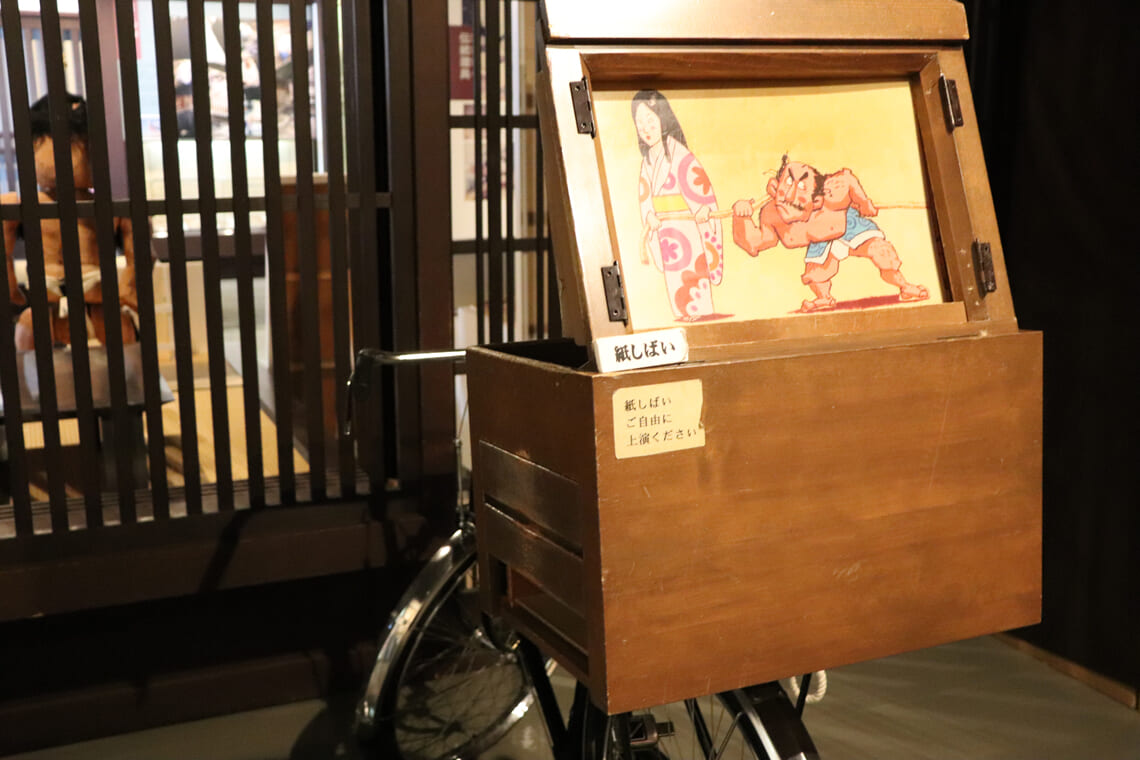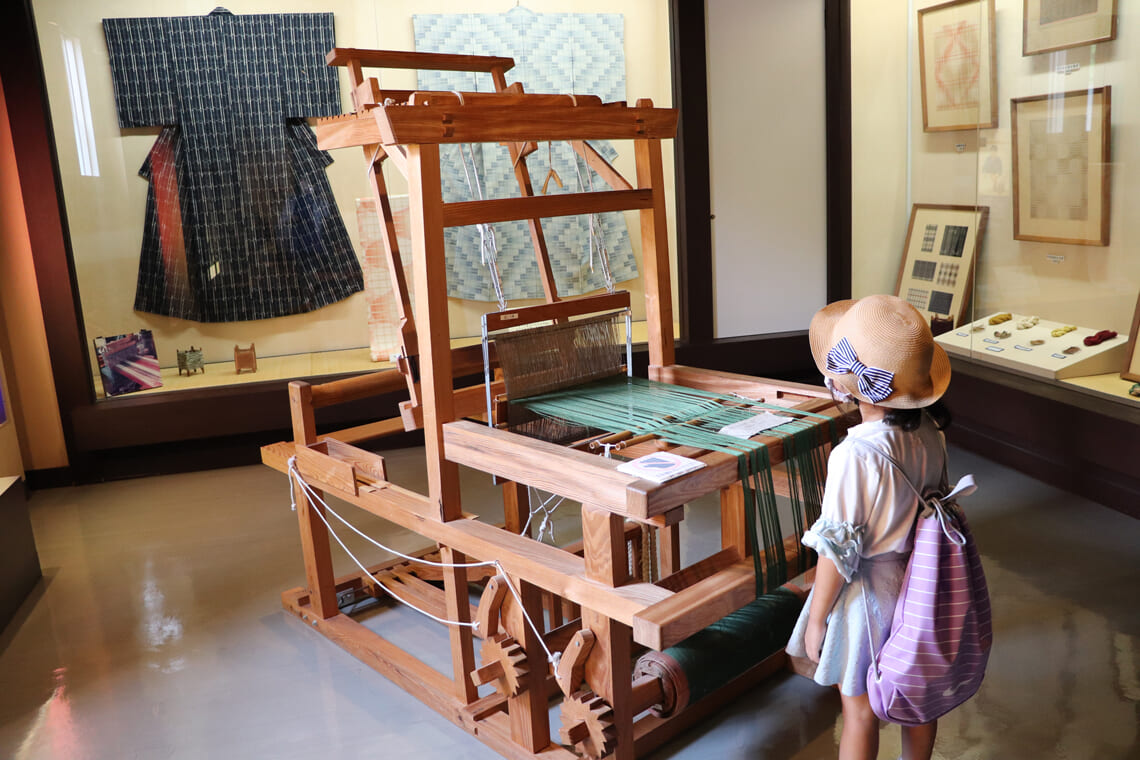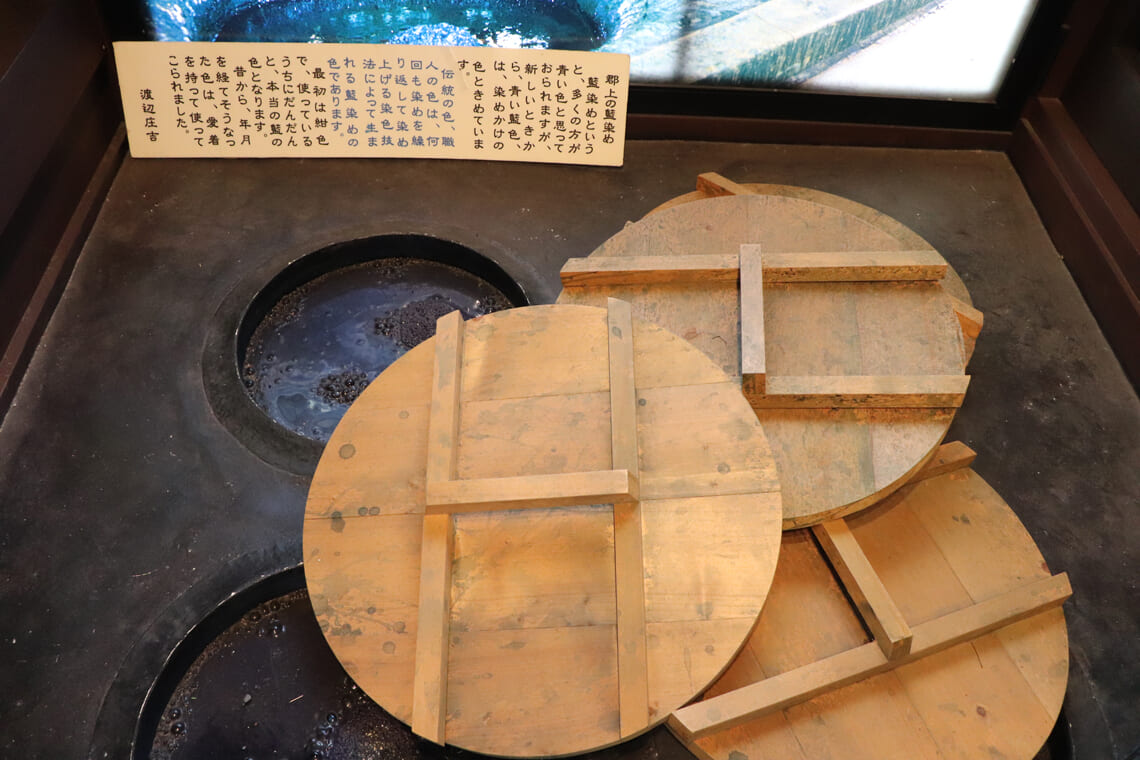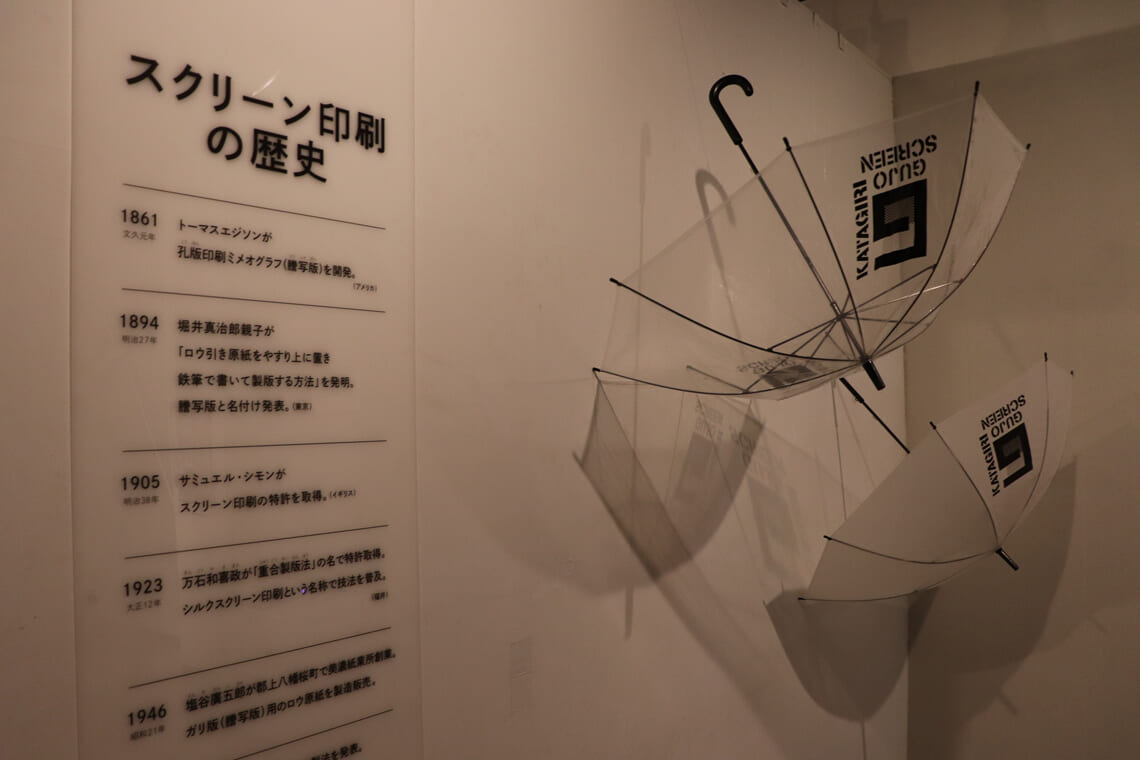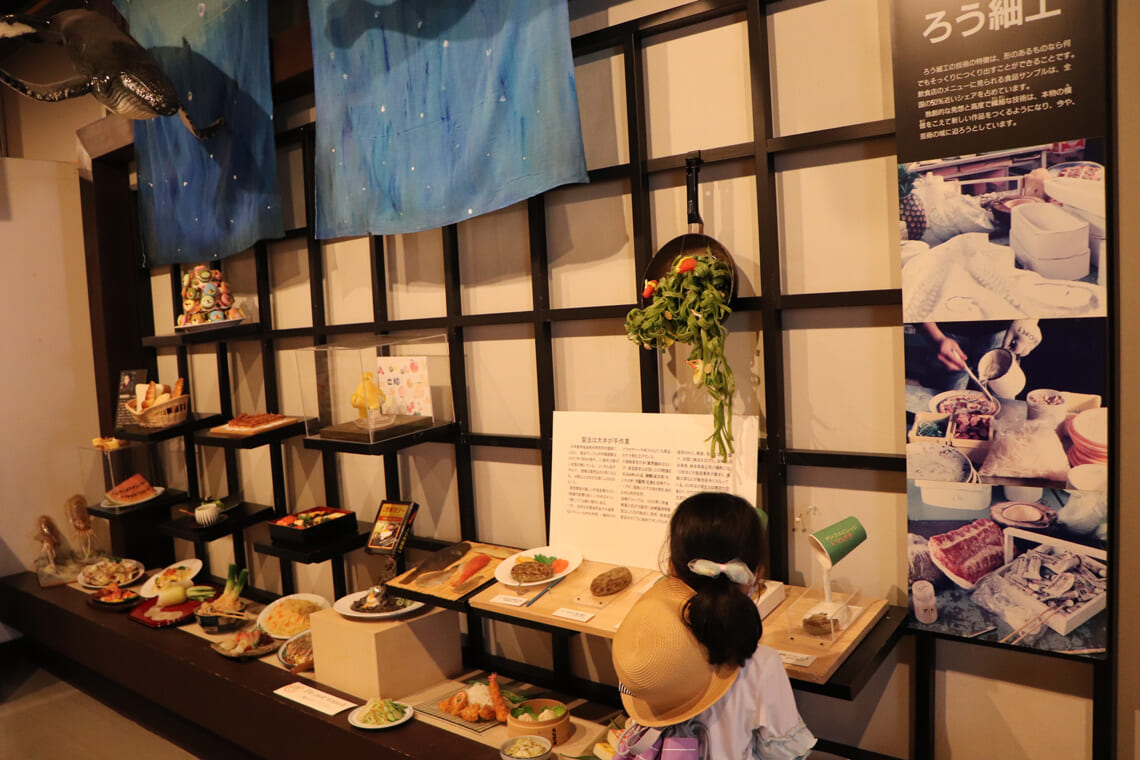 On the second floor of the museum, there are several exhibitions showing the water, the history and the traditions of Gujo. It is important to know Gujo by knowing all these. People's lives with water, historical occurrences and myths are introduced by panels and picture-story show. Thus, Gujo Tsumugi (Gujo pongee), Gujo Indigo Dye, food replica and silk screening, from traditional handicraft to modern art are introduced in the museum. I can understand the attractiveness of Gujo completely after visiting!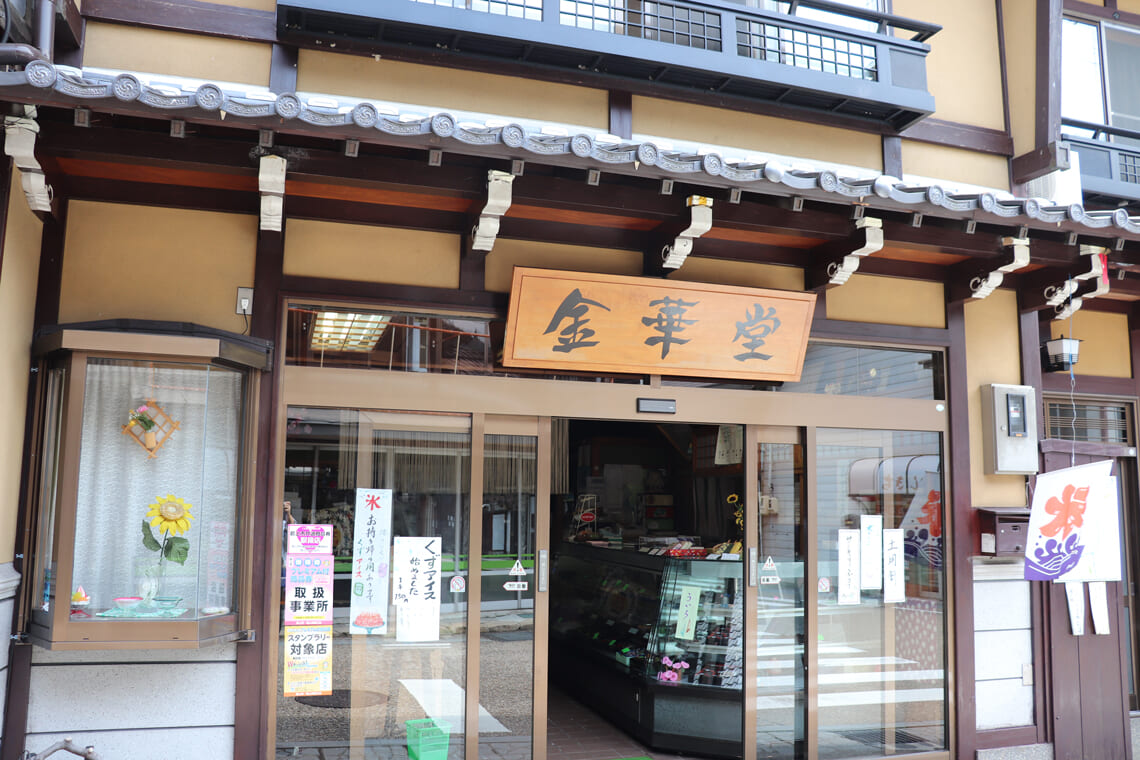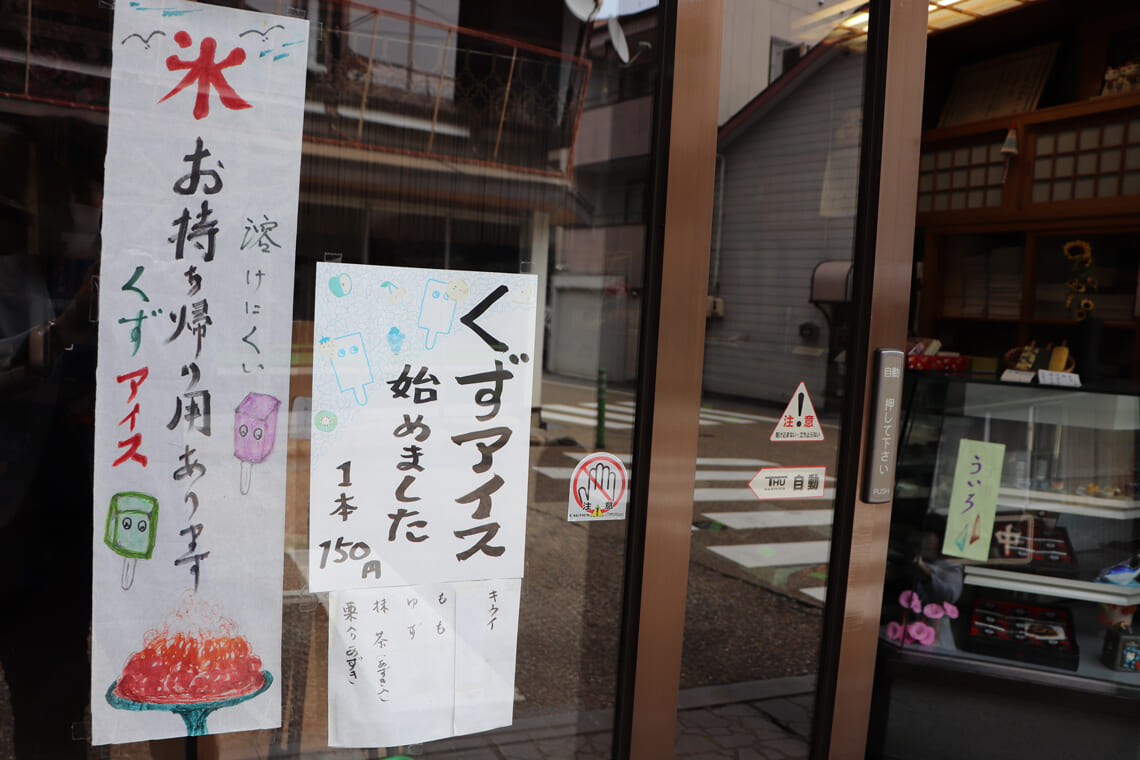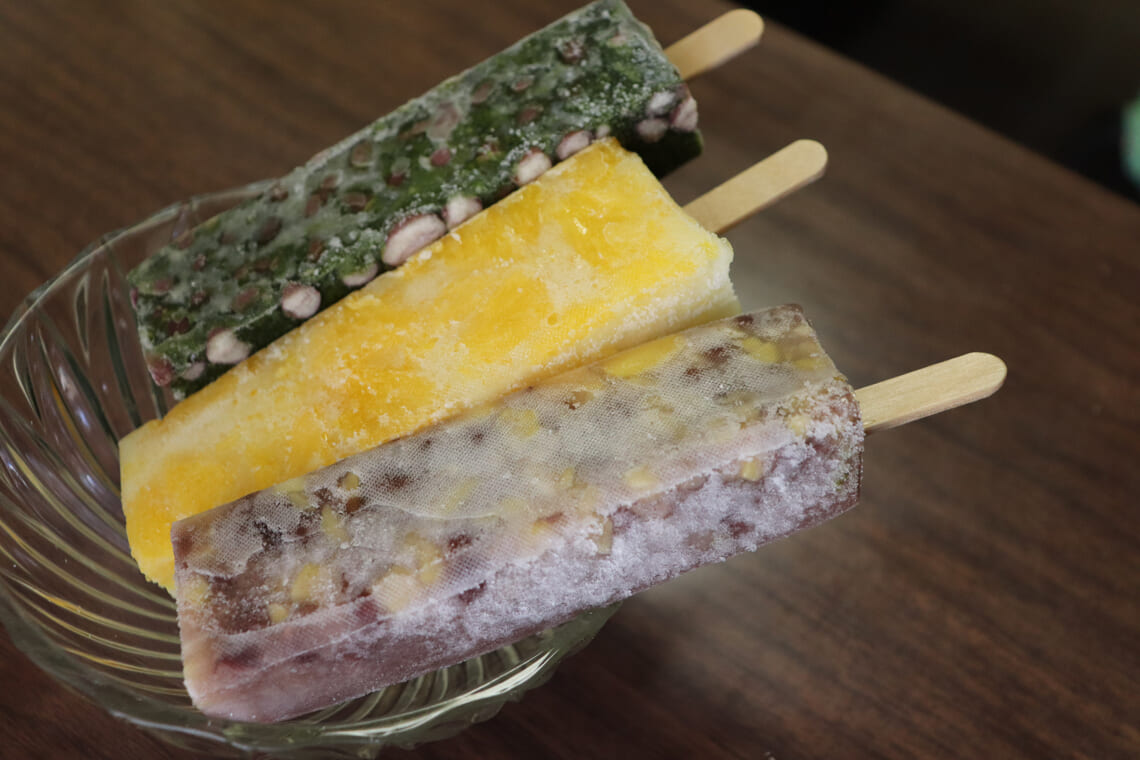 It is so hot that I decide to find something cool while walking around. I see "Kuzu popsicle" from an old Japanese confection shop, Kinkado. Kuzu popsicle is made by mixing Kuzuko (Arrowroot starch) with fruit flesh and fruit juice, so it does not melt under heat! Yuzu, red beans, matcha, pineapple, kiwi fruit and peach are available today. They use strained bean paste and matcha made at the shop. Only Japanese confection shop can produce this high quality! This popsicle with jiggly texture and bitsy fruit flesh is perfect for hot summer! The price is reasonable too! It is only 150JPY each. Although the sizes and the fruit flesh are not regular, these handmade popsicles look very cute! As it does not melt, it will not make your hand dirty!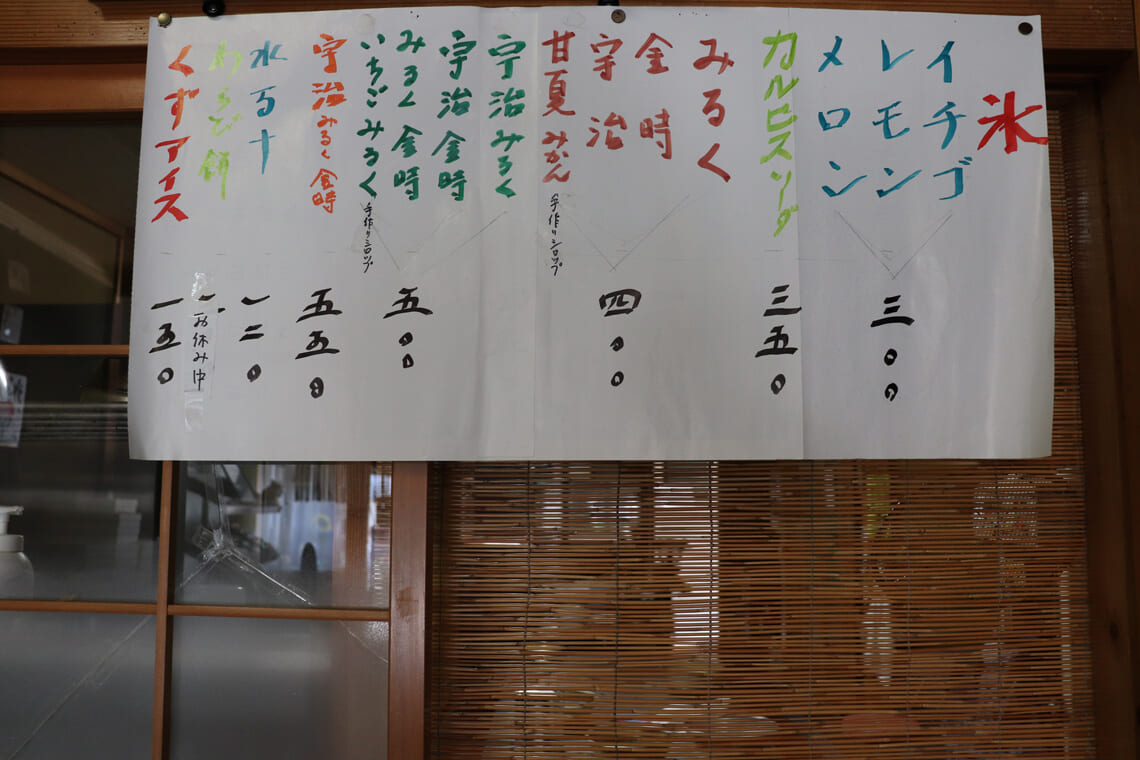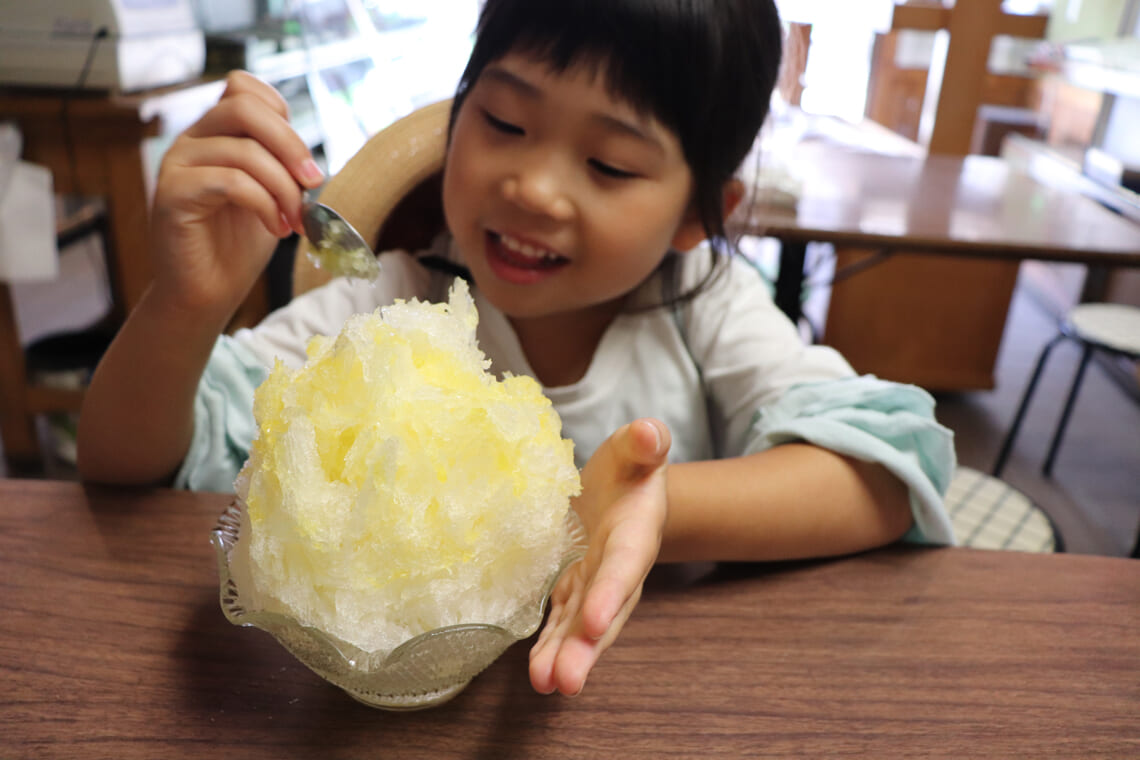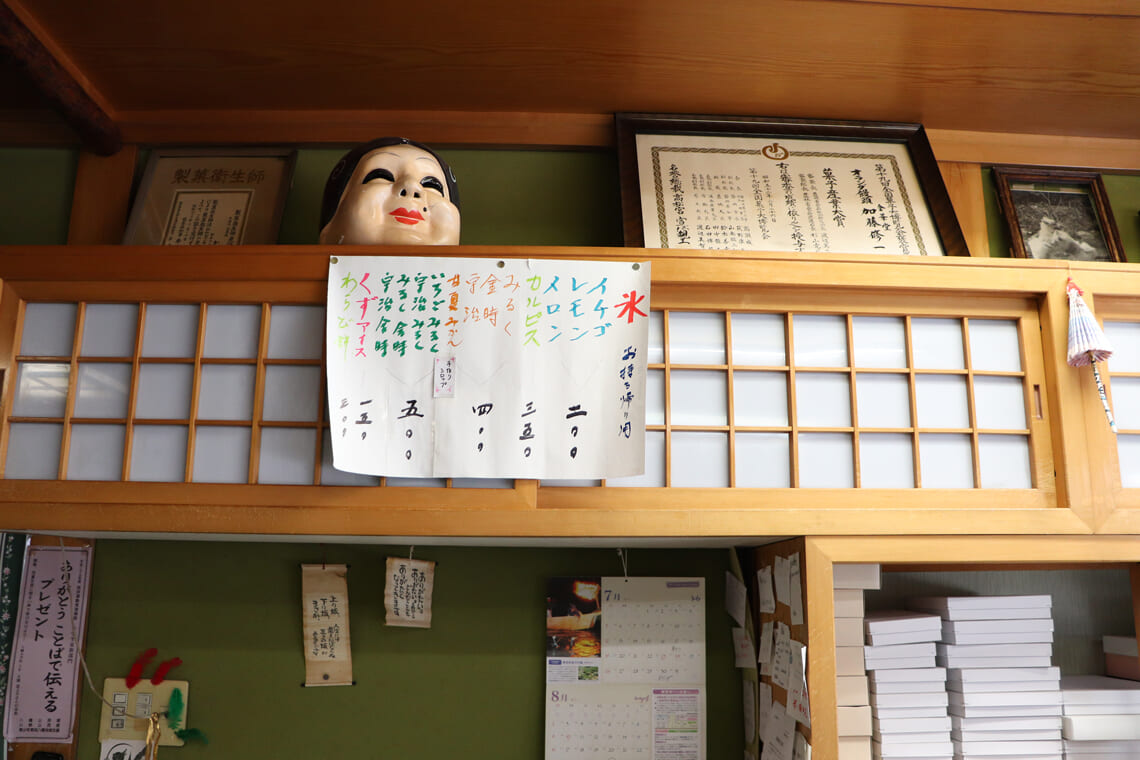 The shop provides shaved ice too. All 12 flavors are available. "Matcha is the most popular, but we recommend Mikan (Mandarin orange) and strawberry milk with homemade syrup." I decide to try Mikan with homemade syrup. The syrup, was made during spring when the Mikan is the sweetest, is sweet but fresh! Fruit flesh inside makes the taste better! Shaved ice was started from the early Showa era (1926 – 1989). It becomes one of the regular sweets in summer among the locals.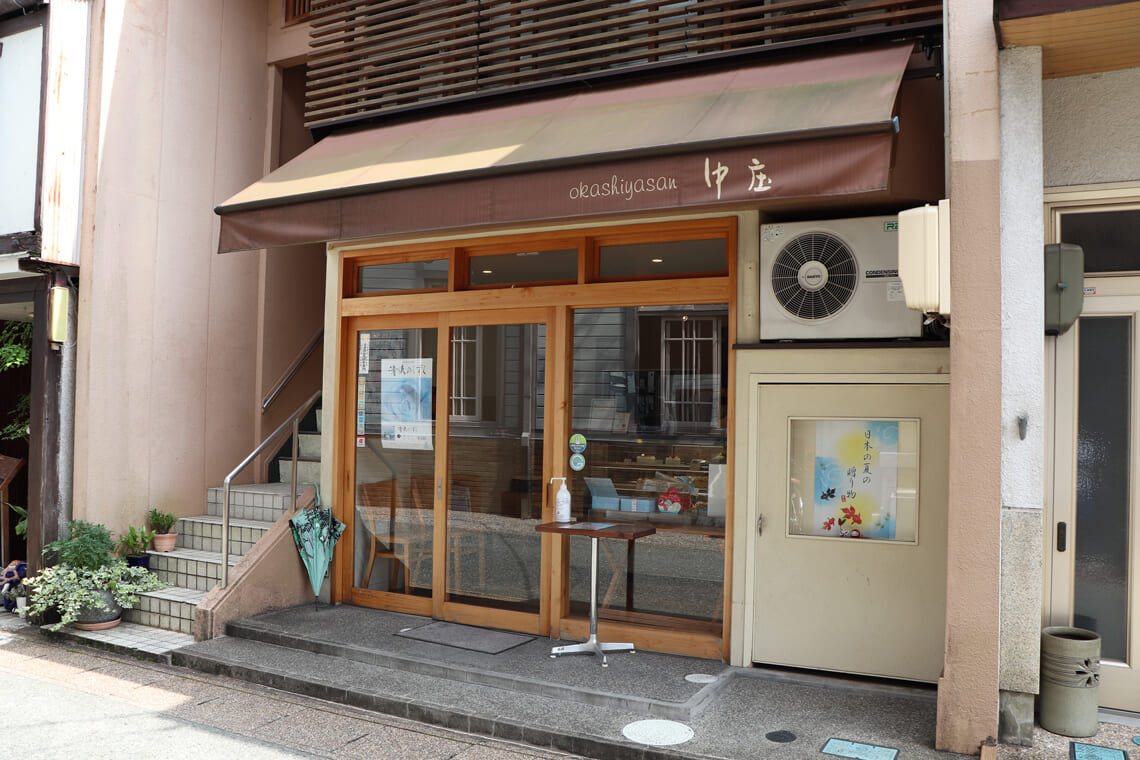 Next we are going to visit is "Nakasho Seika (Nakasho Confectionery)". This shop is located near to the Former Hachiman Government Building Memorial Hall and Igawa-no-komichi Lane. It started from an old cheap snack shop to a Japanese confectionery to a pastry shop. It continues changing but protecting the tradition from generation to generation.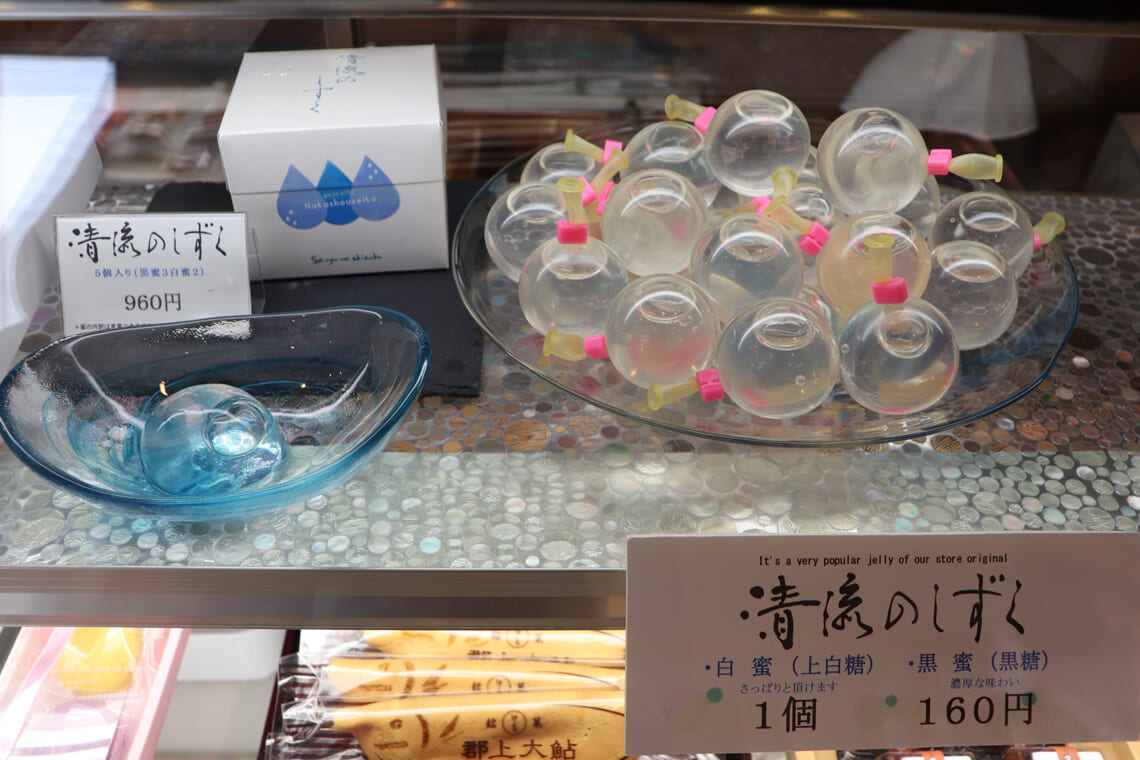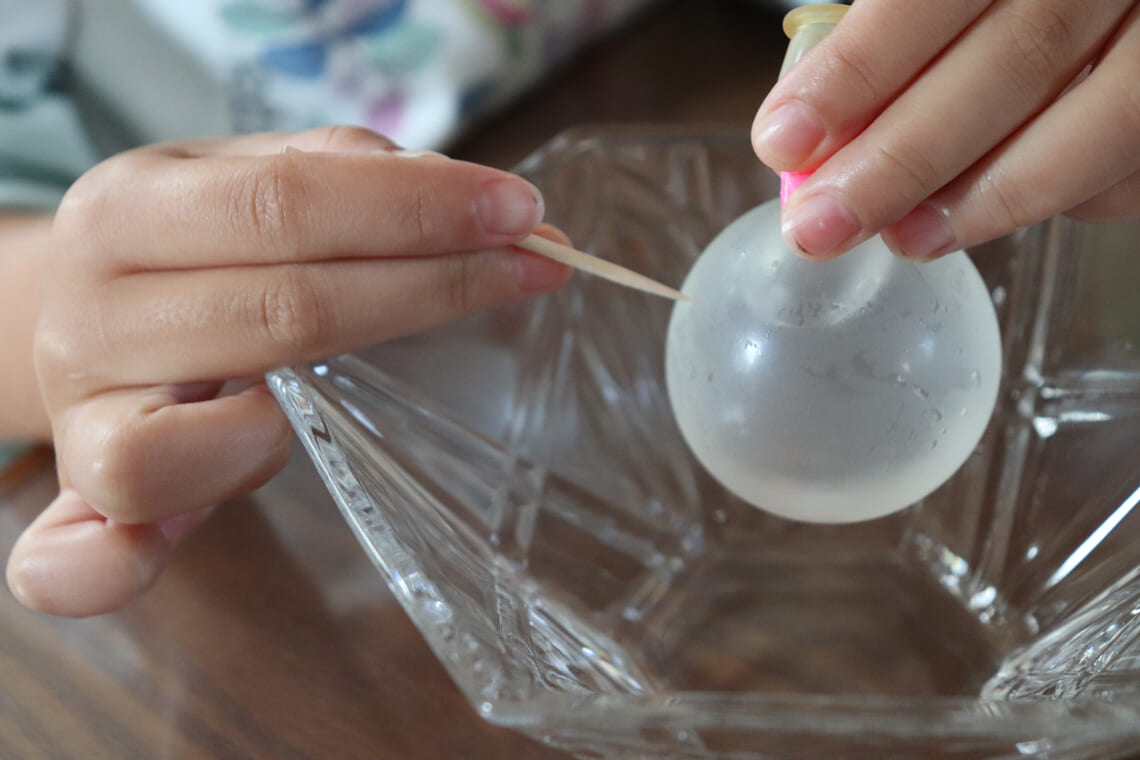 Seiryuu-no-shizuku is created to express the joy of summer in Gujo! Jelly made from natural water with a little bit of sweetness, just like tasting water. You can choose brown sugar syrup or honey, both are refreshing and in good taste. When you prick the balloon with a toothpick, it blows up and the jelly comes out. Jelly is clean and clear like fresh and cool water. This jelly is available from late April to the end of September (Varies every year).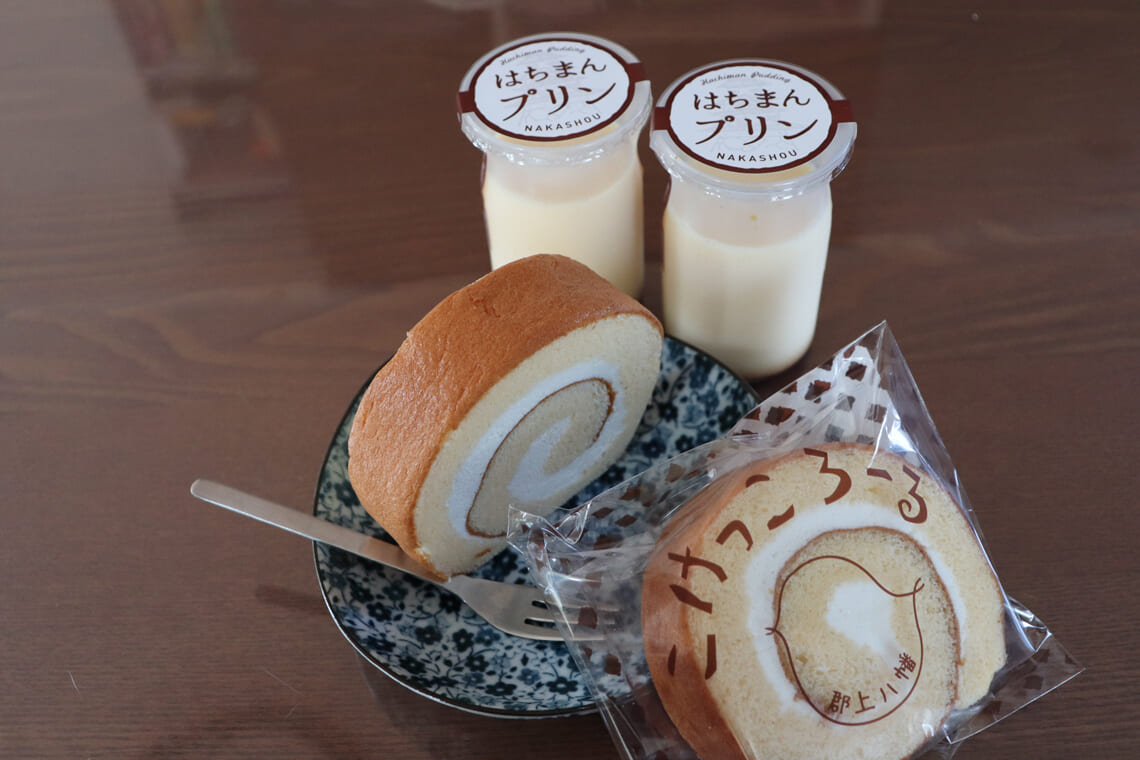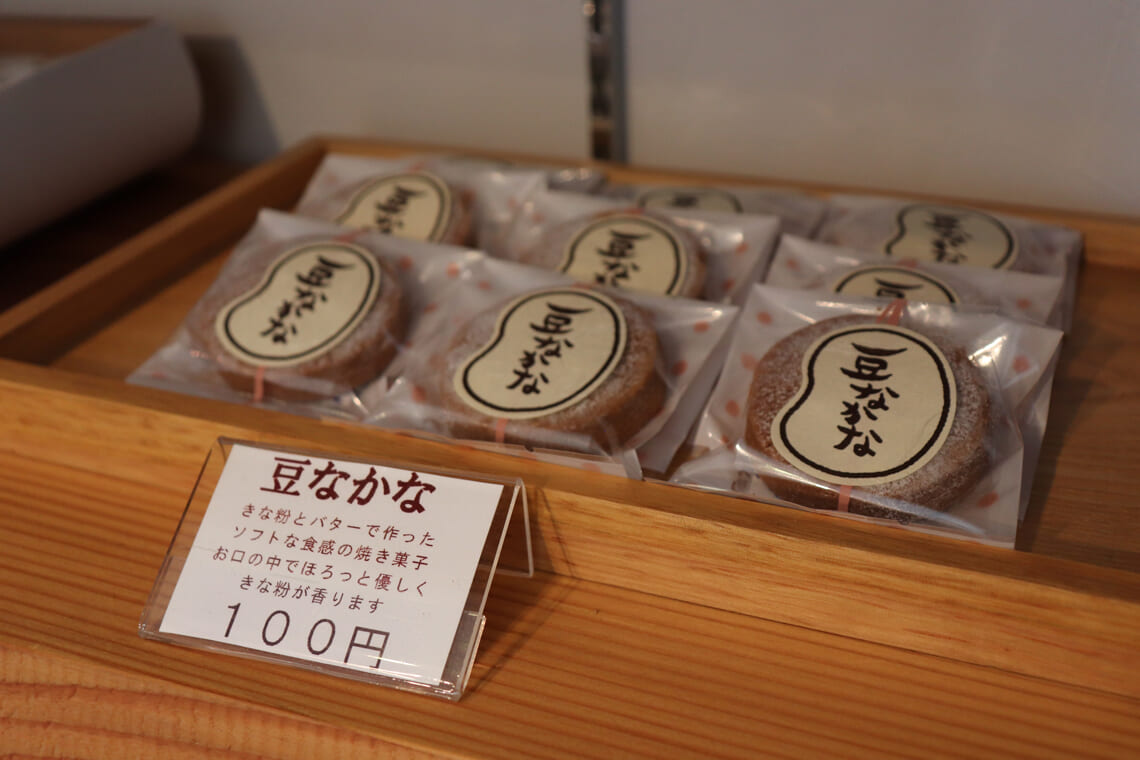 Other than the above, sweets like "Hachiman pudding", "Kokekokkoro-ru" using local fresh eggs from Cokecocco Village for ingredients and "Mamenakana" meaning "How are you?" in Gujo accent, are available.
If you are going to Gujo for your first time, please enjoy your nice summer trip here!
Nakasho Seika (Nakasho Confectionery)
See More
About TABITABI Gujo

TABITABI Gujo editorial
TABITABI Gujo is a general media site for sightseeing in Gujo introducing attractive tourist spots in Gujo with a slogan of "Gujo, a place you want to visit many many times." While knowing more about Gujo, we continue providing information on travel suggestions during each season in different areas, as well as the latest information of Gujo-shi.
Photographs by TABITABI Gujo Editor Team