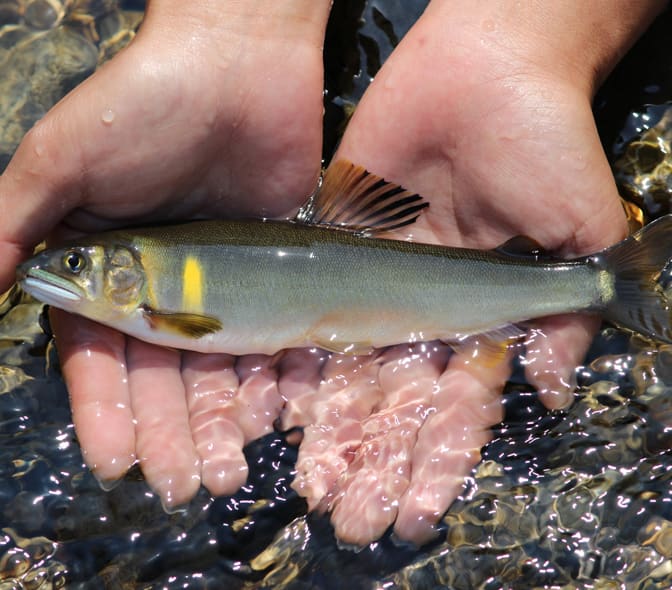 Wara
Home of the best Wara Ayu.
An area of exploration and geotourism.
Wara area, located in the eastern part of Gujo-shi, is a peaceful mountain village where the national natural monument Japanese giant salamander inhabits the pure Wara River. It is a geotourism area where you can explore limestone caves and see strange stones such as Togakushi-jinja Shrine. Wara Ayu, which eats high-quality algae in the beautiful rivers of Wara area, is the most delicious in Japan that has won the Grand Prix four times at Seiryu-Meguri Kikiayu-kai (Ayu Tournament). Please come to enjoy this exquisite Wara Ayu from early summer to October.