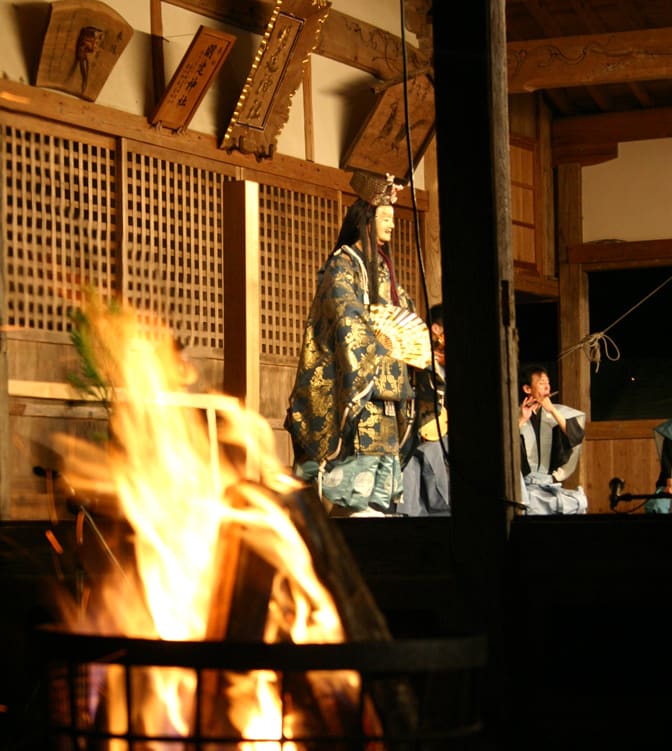 Yamato
An area with culture and
history inside abundant nature.
Yamato area, also known as Home of Kokondenju or Home of Japanese poem. Lord To, who ruled Gujo from Kamakura era to the end of the Warring States period, was a famous poet who followed the tradition. The area of Shinowaki Castle became a field museum of Kokindenju. It is a three-dimensional strolling outdoor museum where you can enjoy the world of Waka poetry. At Myoken-jinja Shrine, it is said that Lord To worshiped Ujigami on the evening of Nanukabi Matsuri (A prefectural important intangible folk cultural property) held on August 7, Takigi Noh Kurusu Sakura is held. How about planning a trip to spend a relaxing day in nature while knowing more about the world of Waka poetry and history?