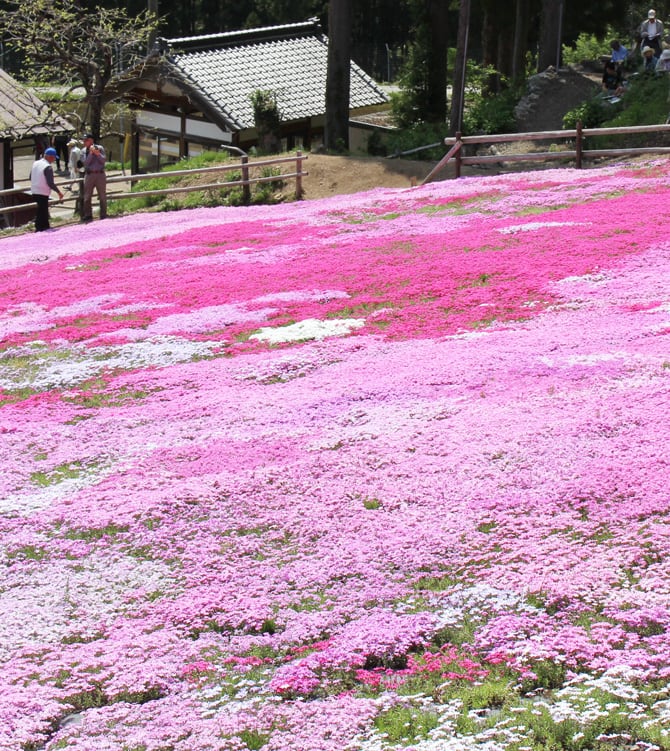 Meiho
An area with the scenery of mountain village
having seasonal view and food.
Meiho area deep in the mountains is located along the river from Gujo Hachiman to Takayama-shi, making it a perfect area for a drive where you can enjoy fresh greenery in spring and red leaves in autumn. Other than all the sightseeing spots such as Meiho Ham, Meiho Gelato, Meiho Kei-chan at Roadside Station Meiho (Surusumi-no-sato Park), Meiho History & Folk Museum, and Meiho Ham Factory at Meiho Plateau, you can also enjoy camping, BBQ in summer, and skiing in winter. Kunita family Shiba-zakura, which is in full bloom during Golden Week, is spectacular scenery. It is an area where you can enjoy nature and local food in each season.