4 Gujo Outing Spots to Enjoy with Children
Tag:
/*php var_dump($paged); */ ?>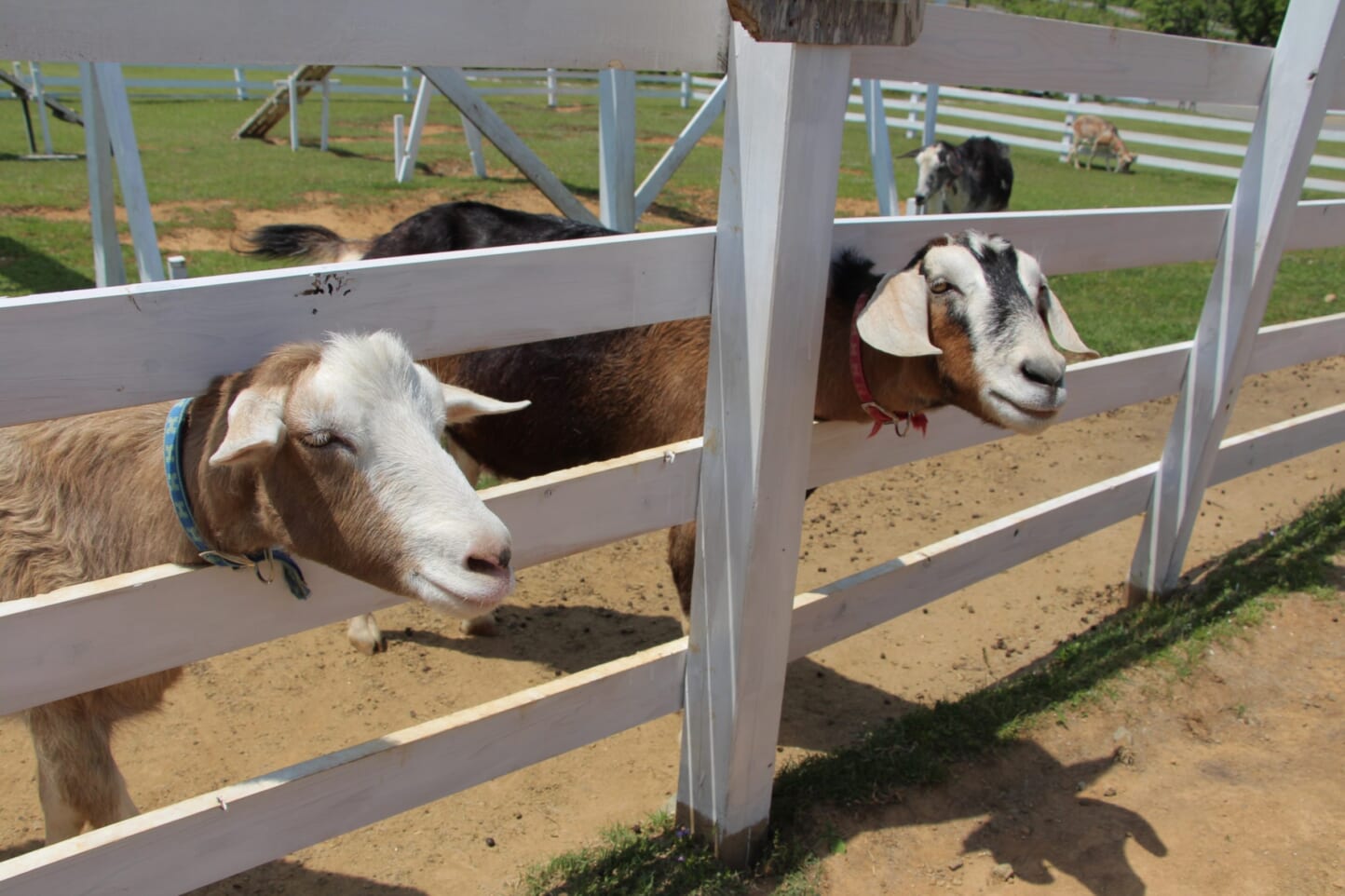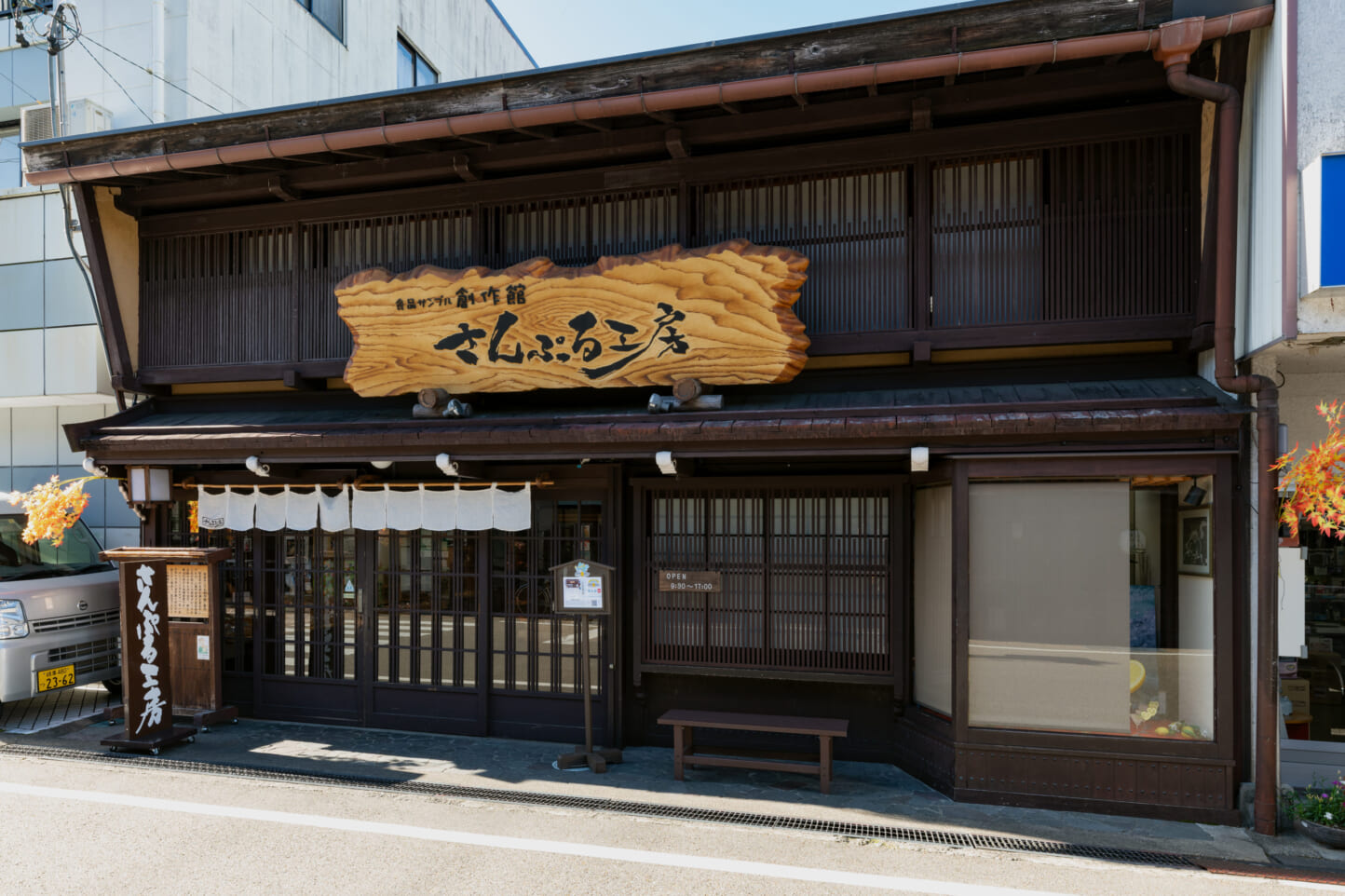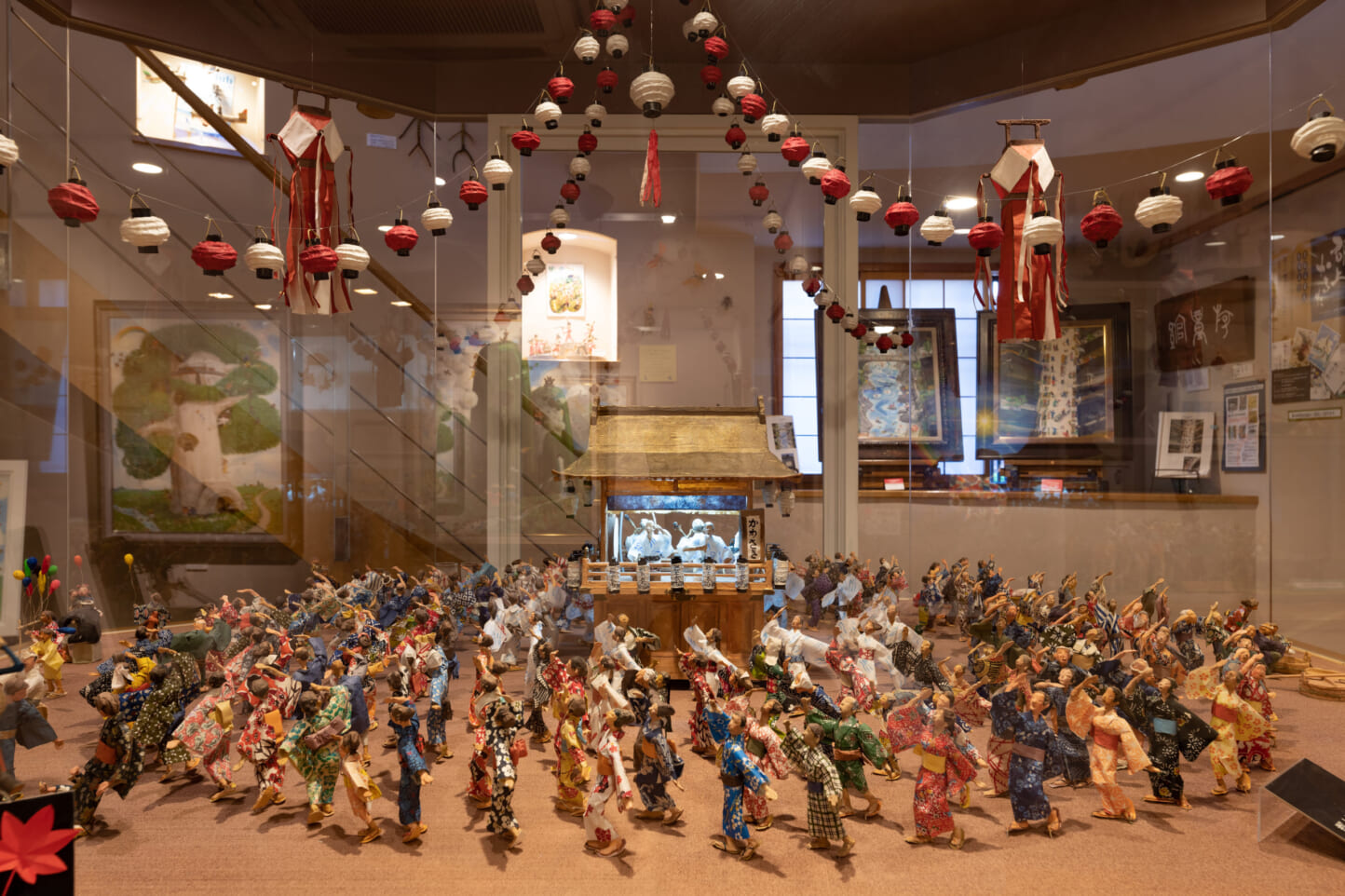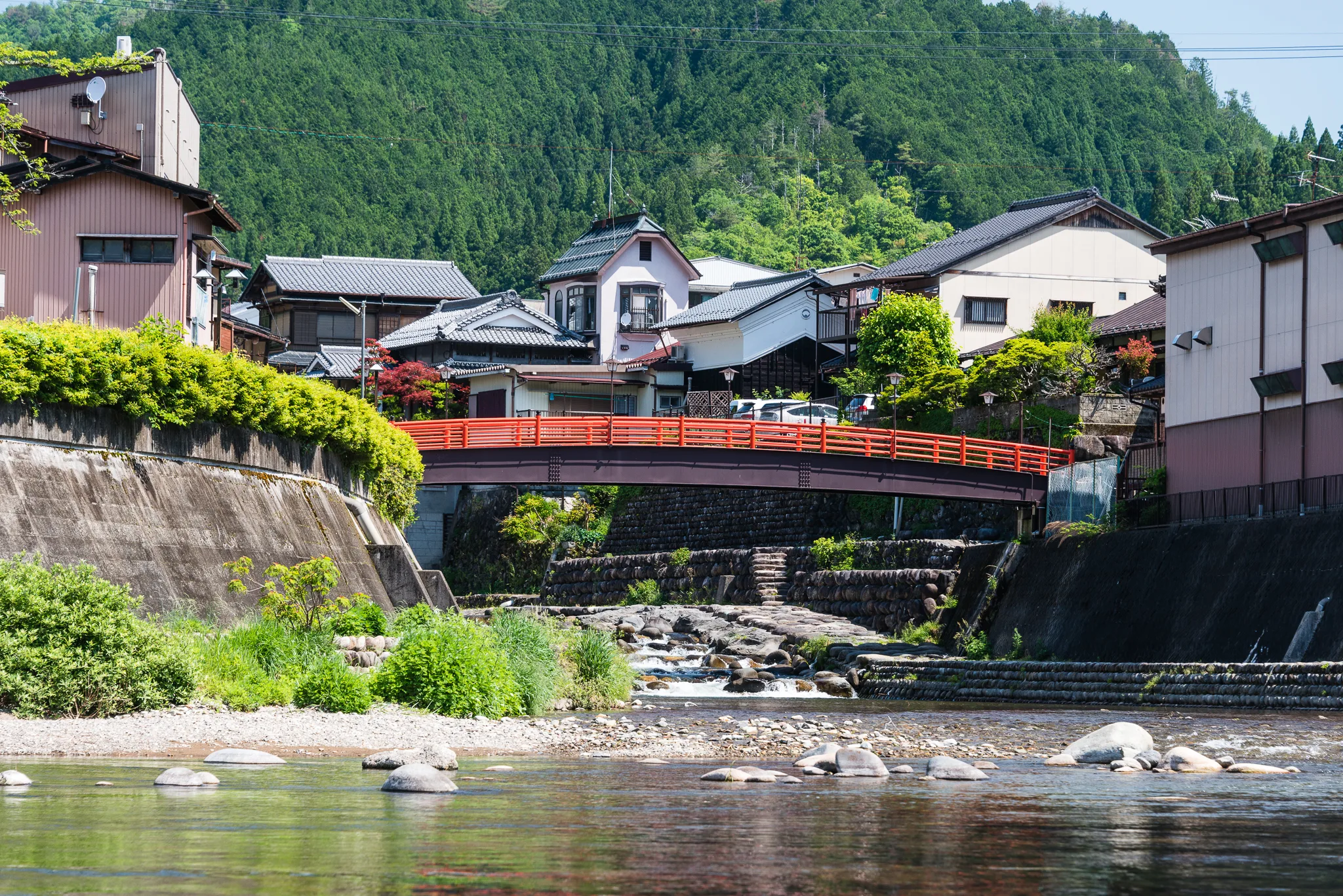 Hirugano-kogen is located at the northern part of Gifu-ken Gujo-shi, next to Mt Dainichigatake. Bokka-no-sato with altitude of 900m is opened on this Hirugano-kogen (Hirugano Plateau), facing the great Mt Hakusan and all the nature. Seeing different flowers blossoming in the flower garden, playing with animals in the stock farm, having picnic on the grass, children and adults can all enjoy so much here. Bringing children to have fun at this theme park of flowers and animals is very suitable for holidays. We are going to go out for a day trip at Bokka-no-sato. We will introduce 3 more sightseeing spots for children together too!
Heading to Bokka-no-sato at Hirugano-kogen!
Playing with super lovely animals
Driving from Nagoya through Tokai Hokuriku Expressway and going through the Smart Interchange for ETC inside Hirugano-kogen Service Area, we finally arrive at Bokka-no-sato. Many people outside Gifu-ken come here aiming for the beautiful flower garden with area of around 24 sq meter and the nature of Okumino. View of Mt Hakusan and Mt Dainichigatake and air on this plateau are both refreshing! After I borrow a stroller (300JPY for 1 day), we head for the lovely animals waiting for us at the stock farm!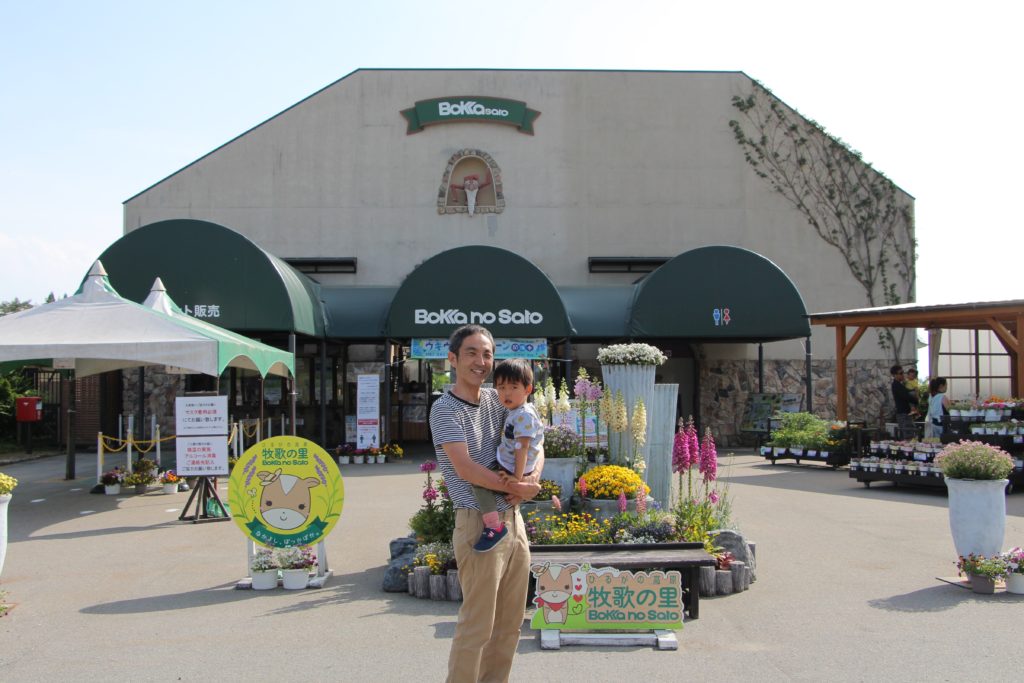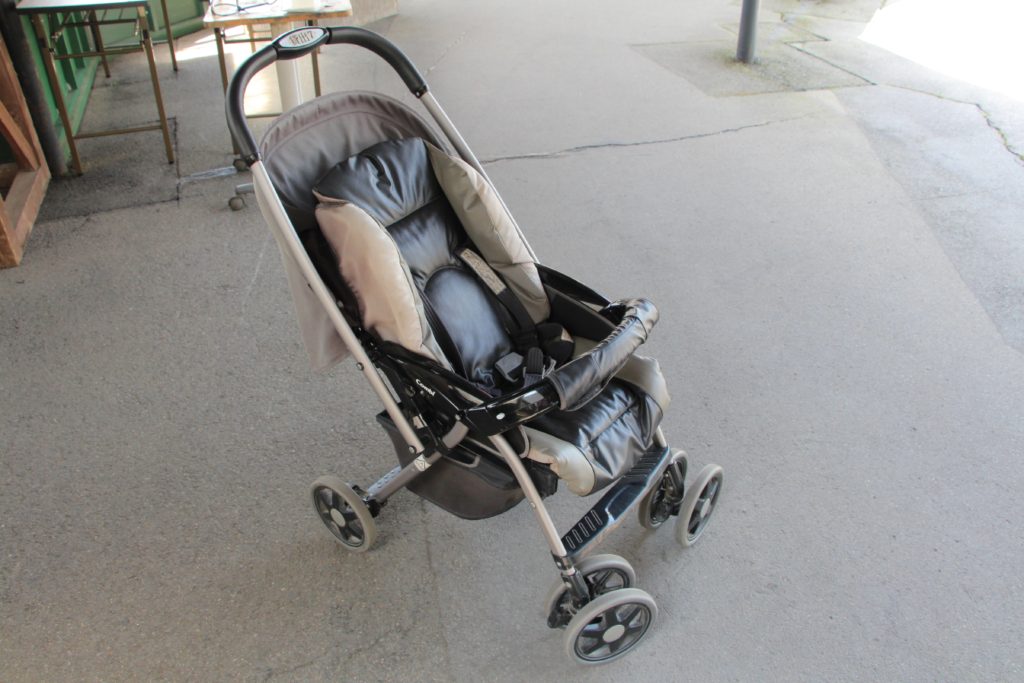 Goats, horses, cows, sheep, alpacas and other animals are living at the pasture. Goats are so friendly that they come to us by the fence. You can touch them or feeding them (100JPY). If you are afraid to feed with your hands, you can put the food onto a pan instead.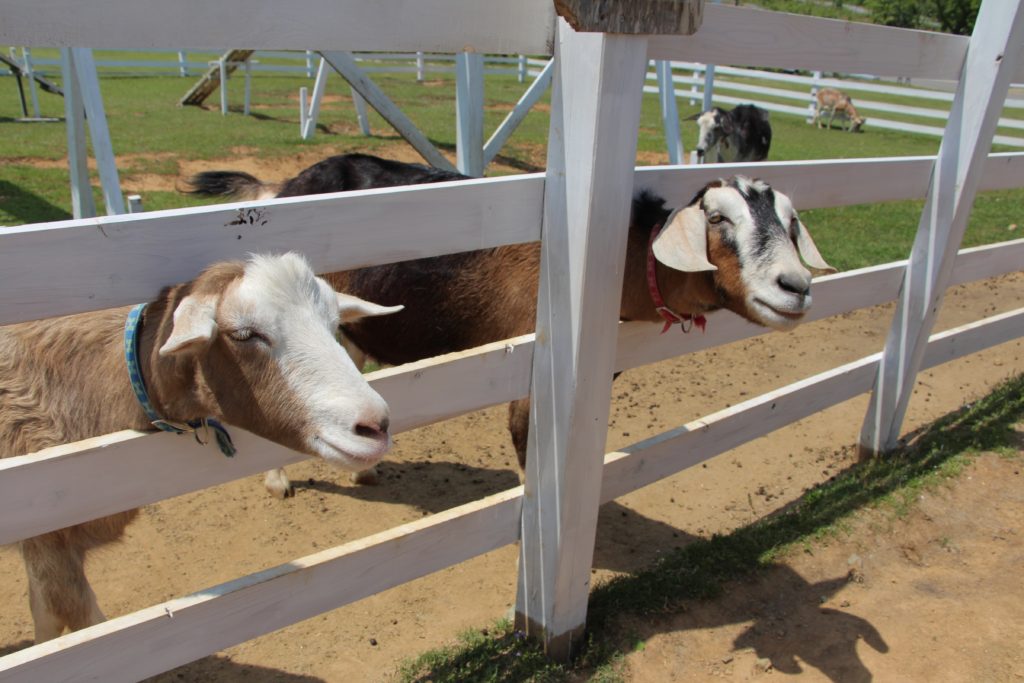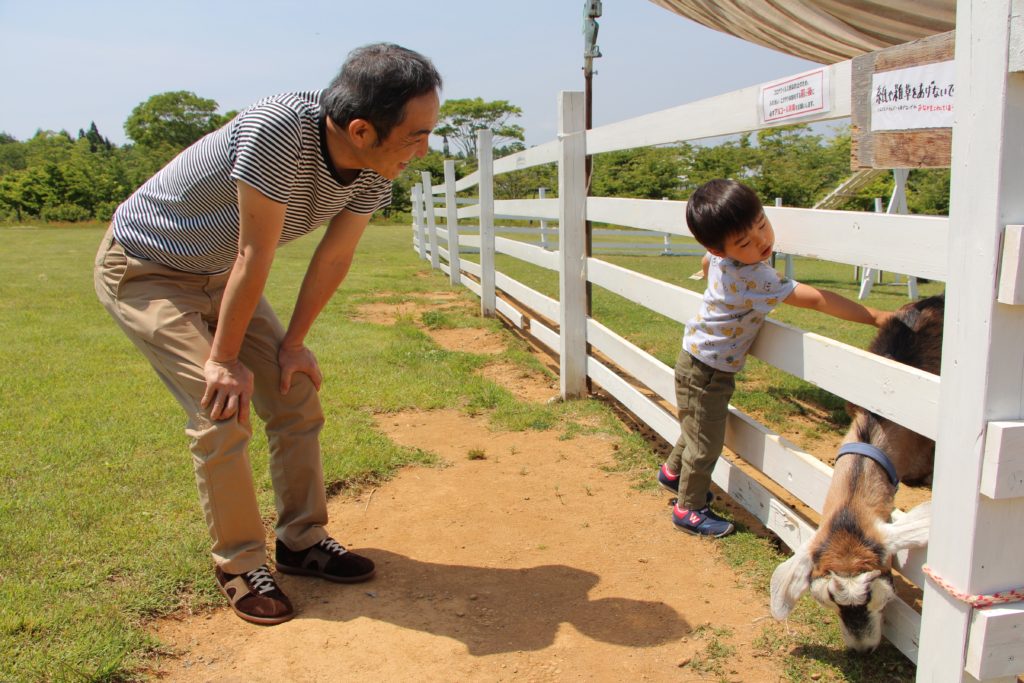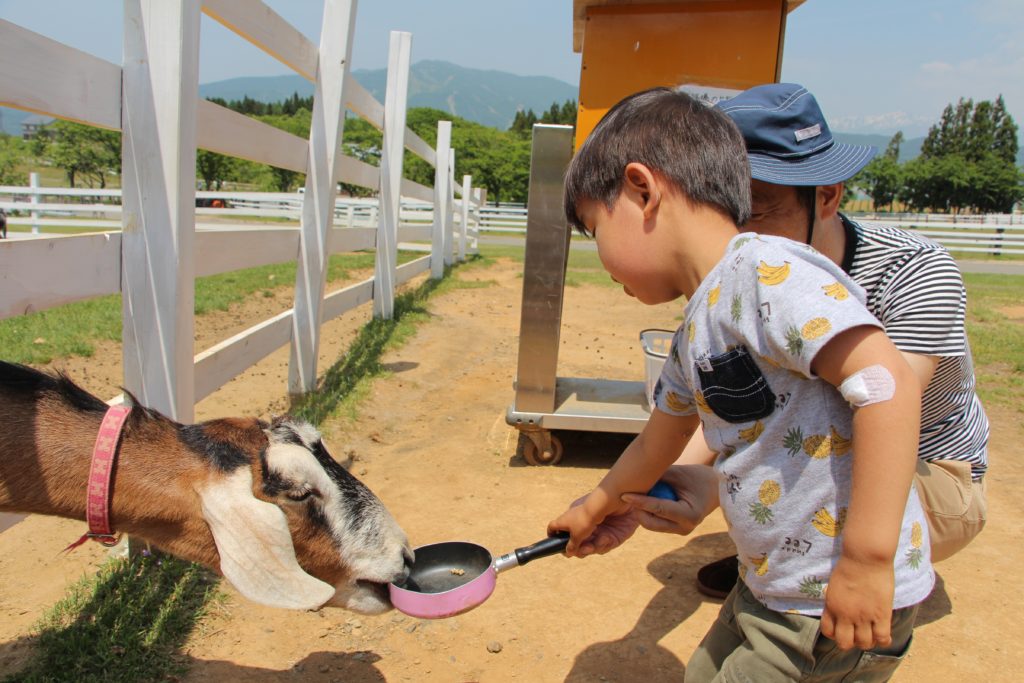 Horses come to us too. Although they look gentle, horses are big for my son. Let say hello with papa together.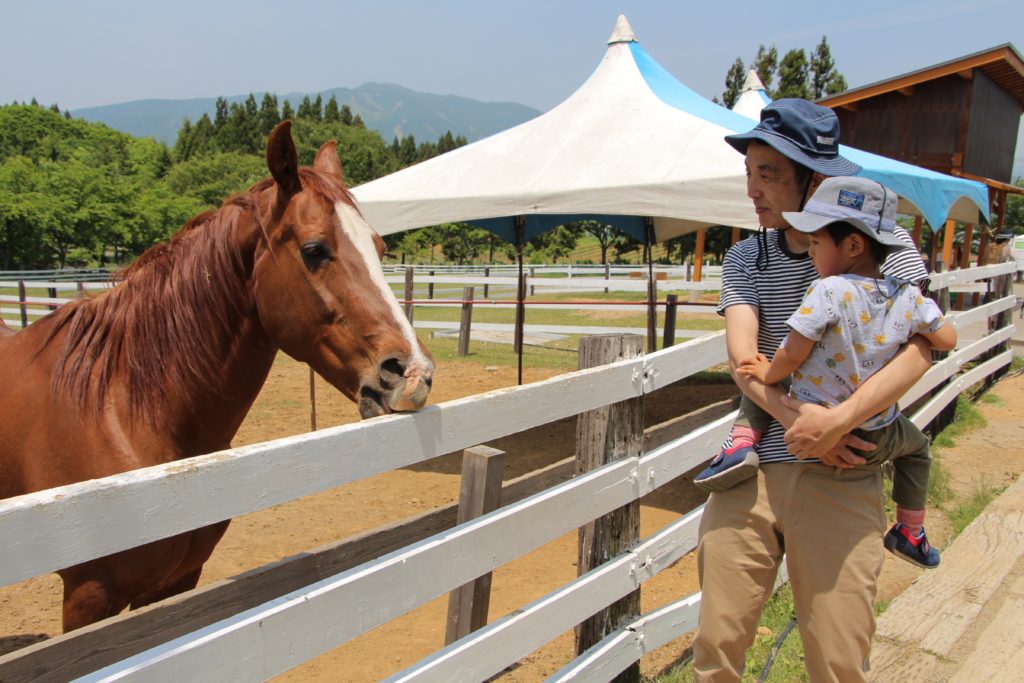 Next, we go to alpaca's area. Nice to meet you! Daiya-kun has white hair and feel free and wild. Bambi-kun has brown hair and does not like to be alone. Their hair is so soft, and their eyes are so charming. When you give food (200JPY) to them, they come and eat immediately. 6 alpacas come to the alpaca house in 2020 spring. You can meet all of them here.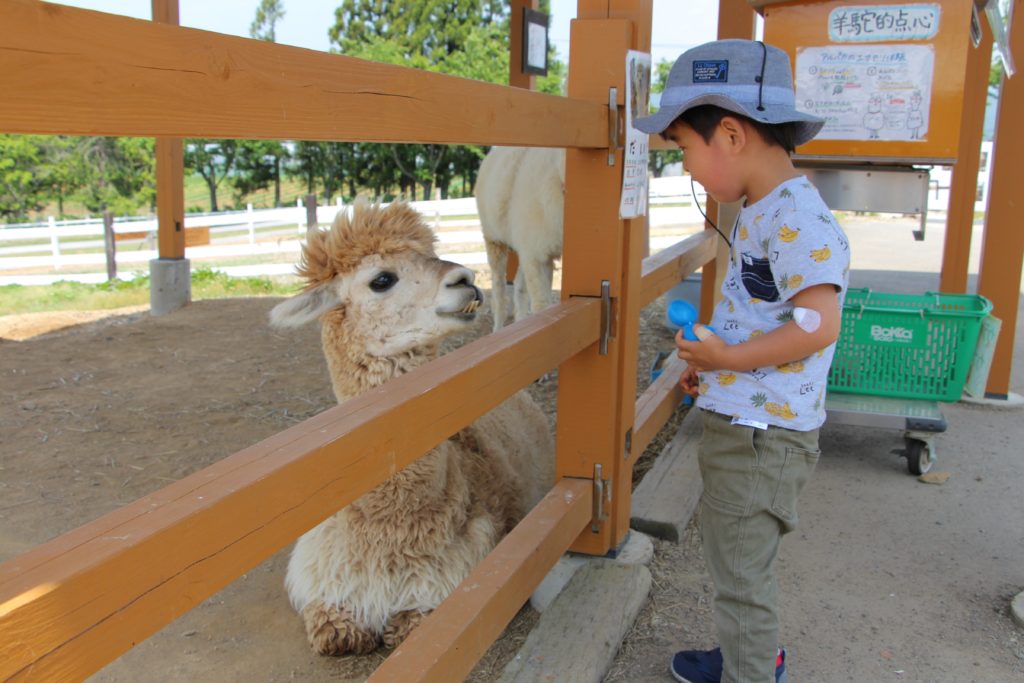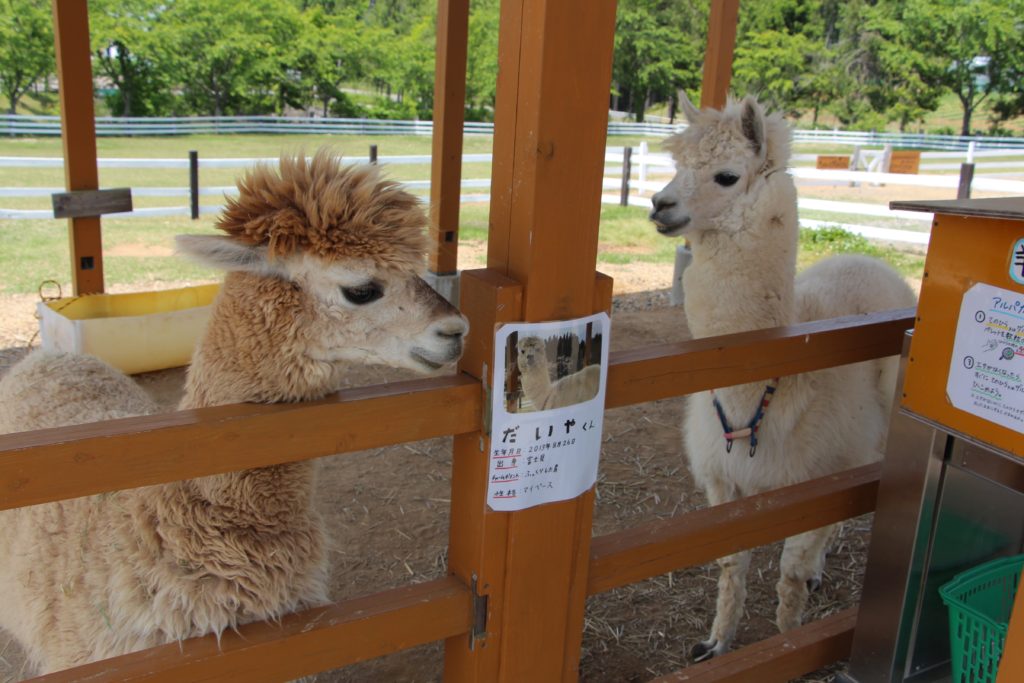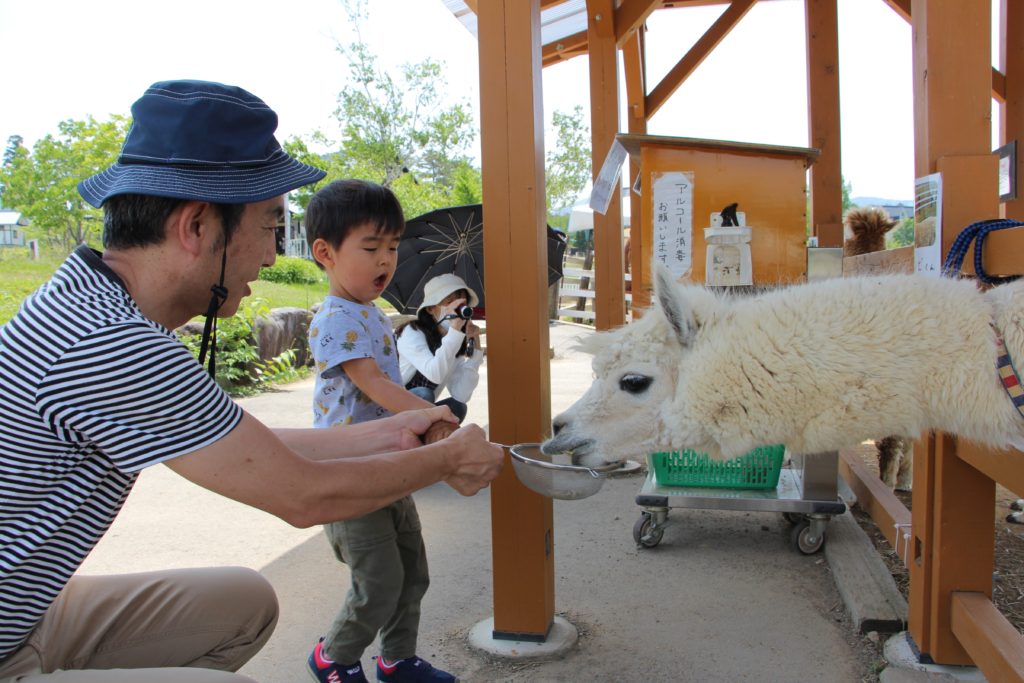 Sheep eating grass on the meadow is Suffolk breed. They love eating. When you hold a piece of food in your hands, they chase you at the back! But when you touch them, they are so soft and comfy.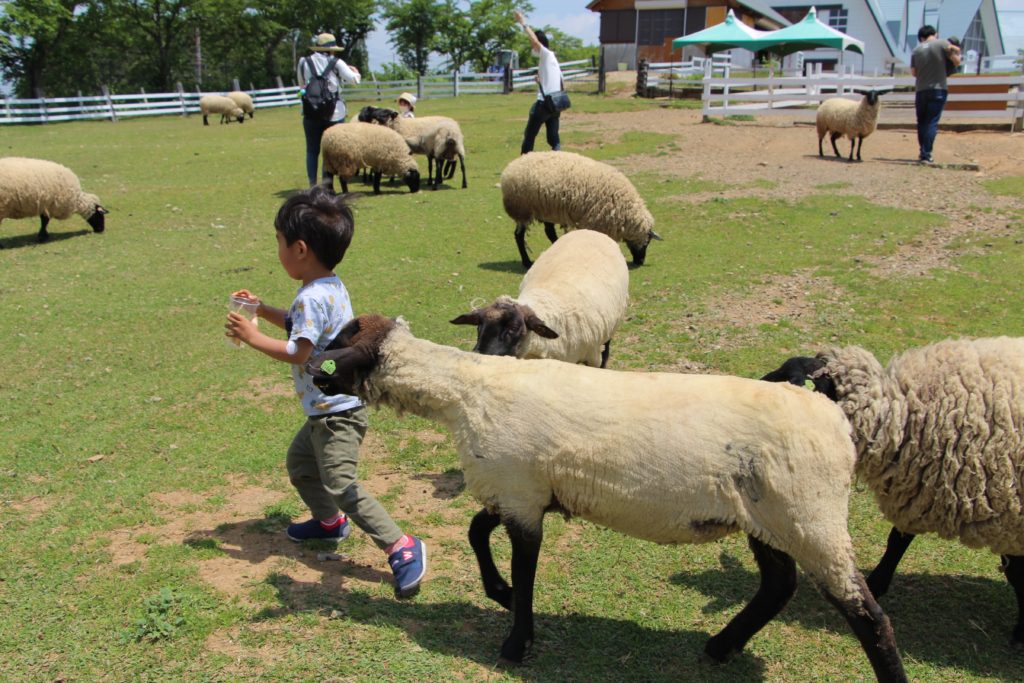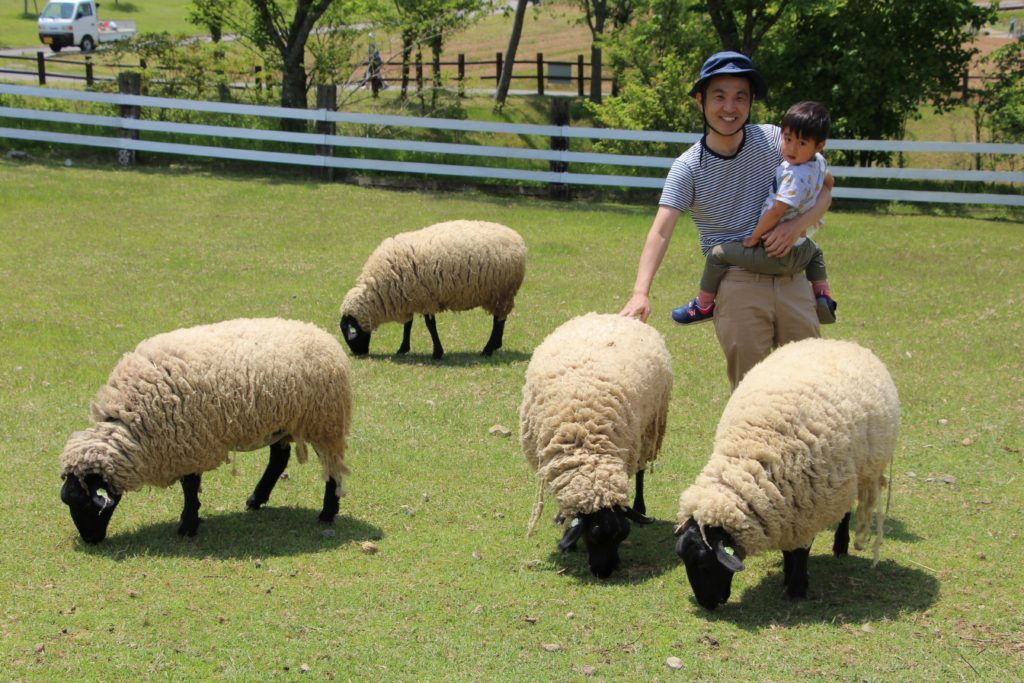 We meet some bunnies too. We touch them and feed them with carrots and cabbages. They are so small and cute! Because they are friendly and gentle, small children can play with them too.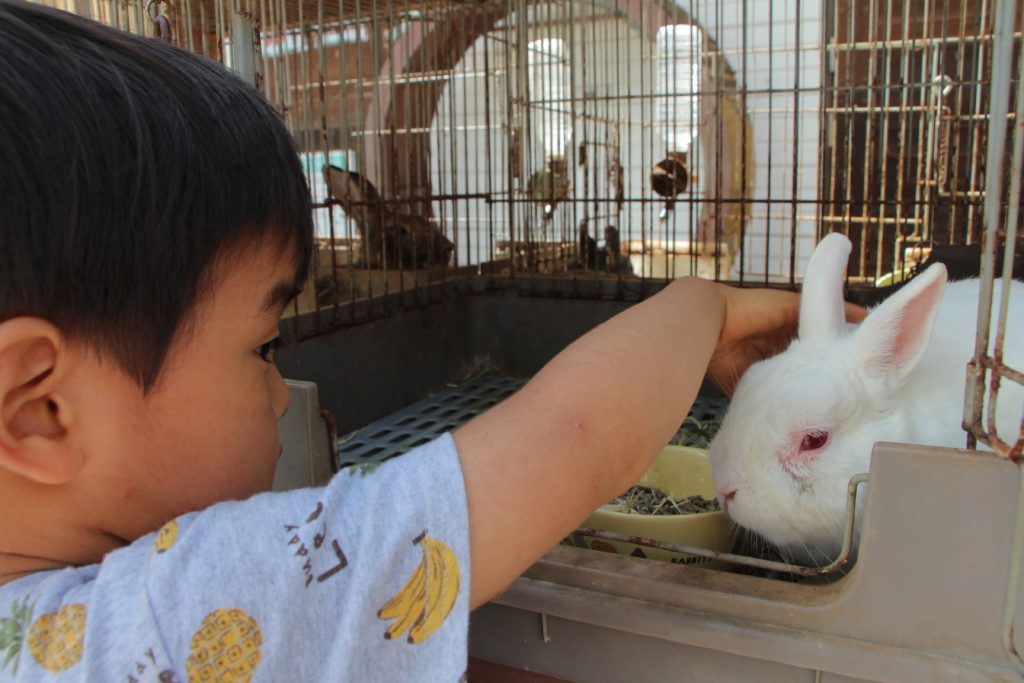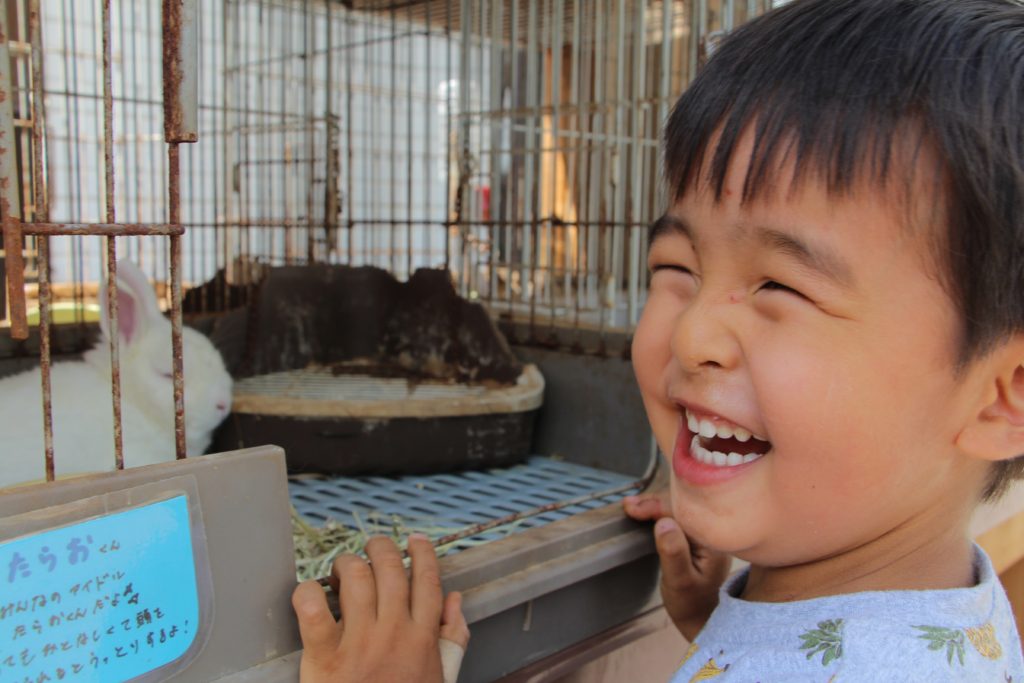 Riding by the trackless train around the park
Enjoy our picnic on the grass!
My son requests to ride the trackless train so we are going to take the train resembling an old steam locomotive. We get on the train at Kogen-no-eki Station in front of the main house and ride for 10 minutes to go around the whole park. The driver introduces the flower garden and other facilities to us during our journey. Wild blowing is so refreshing too! (300JPY per person, free for children under 3 years old)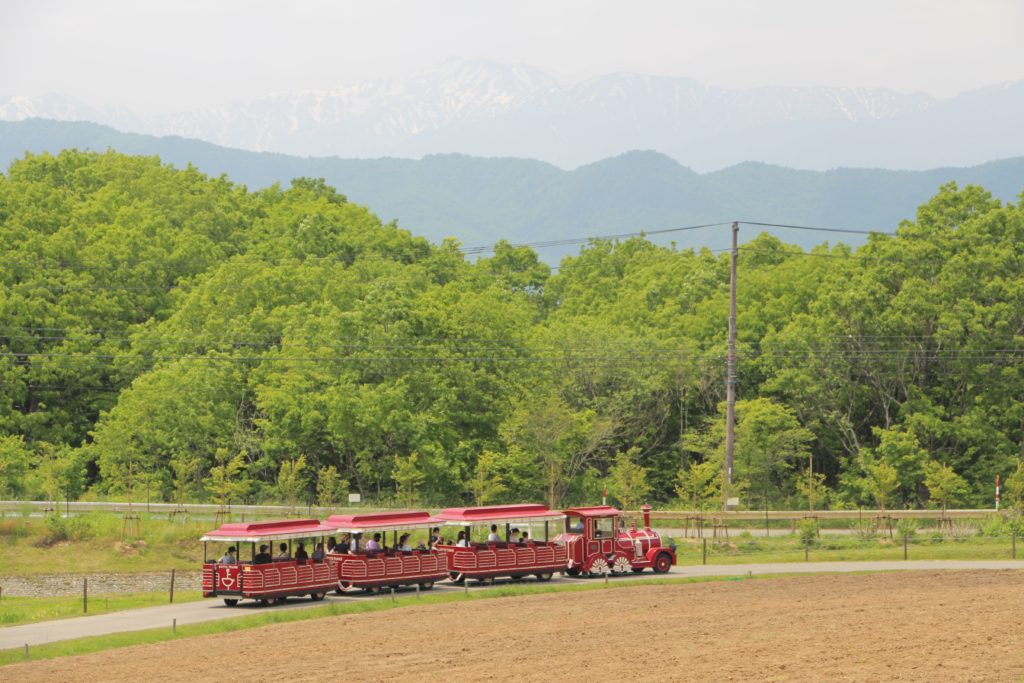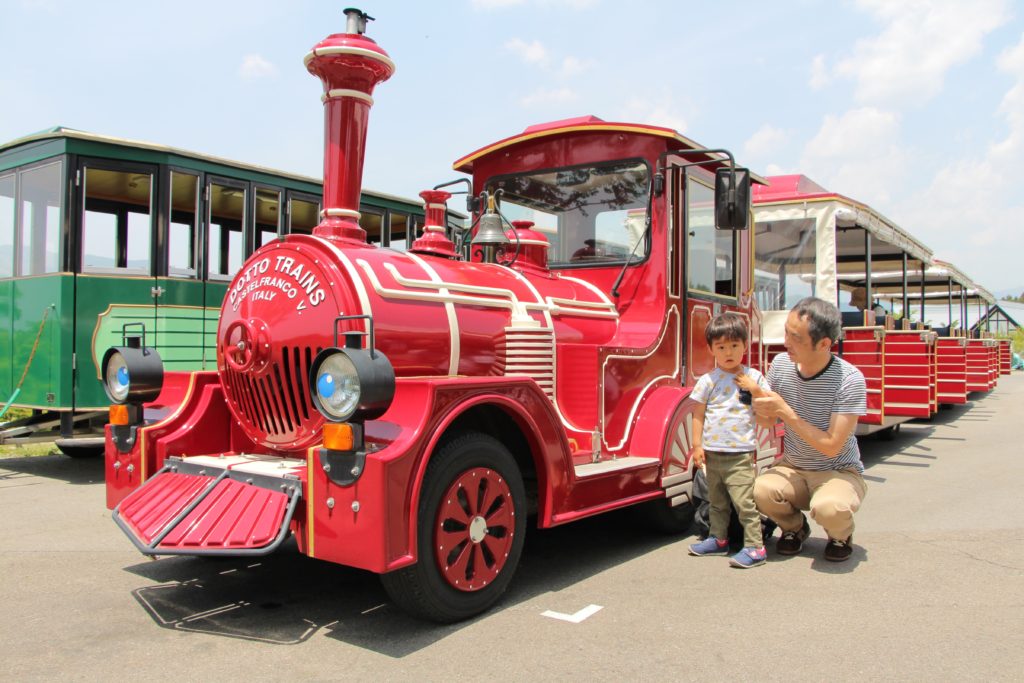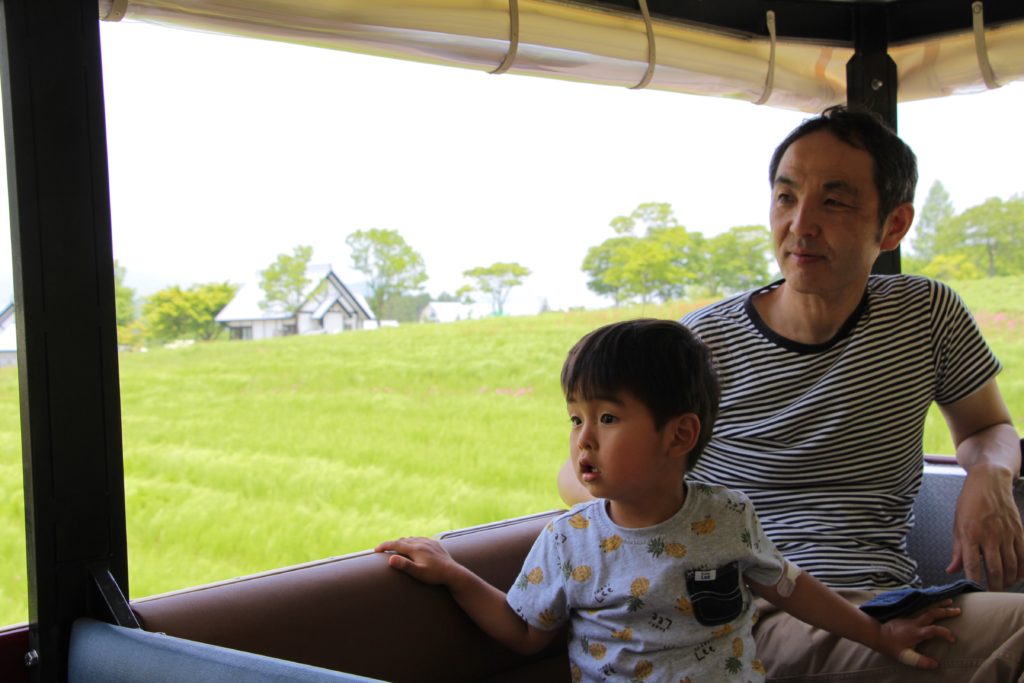 Soon after we get on the train, we can see the symbol of Bokka-no-sato, the flower chapel. Wedding ceremony can be held there. With the background of Mt Dainichigatake and Mt Hakusan and seeing horses walking leisurely, is very relaxing. A whole piece of red Shirley poppy is very beautiful that we plan to go to take photos later. Because of the bumpy ride and the comfy breeze, my son falls asleep on the train.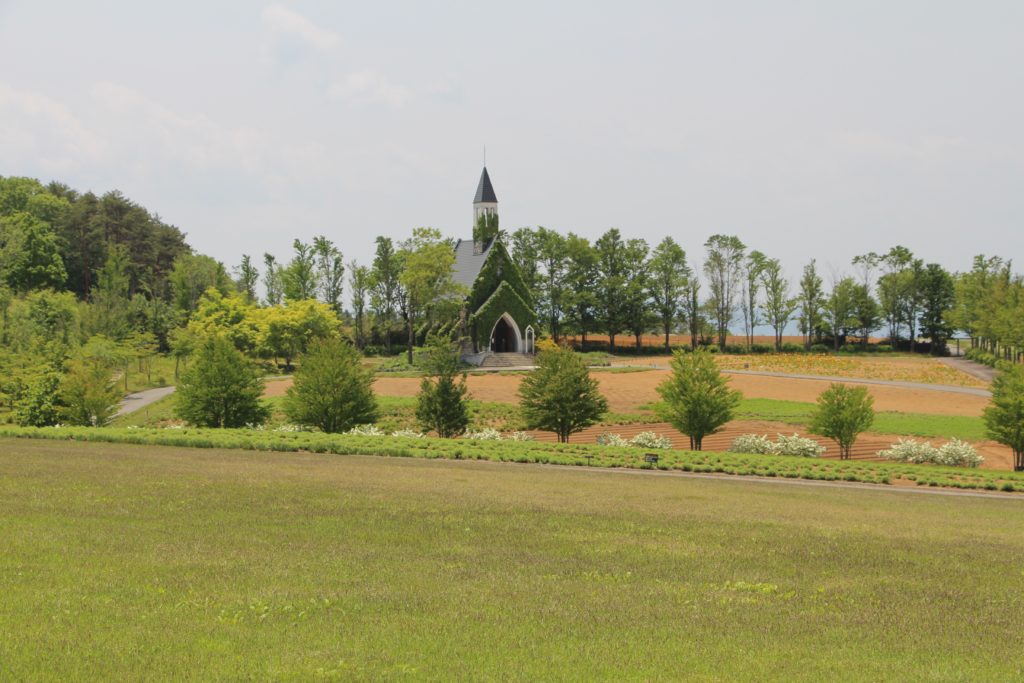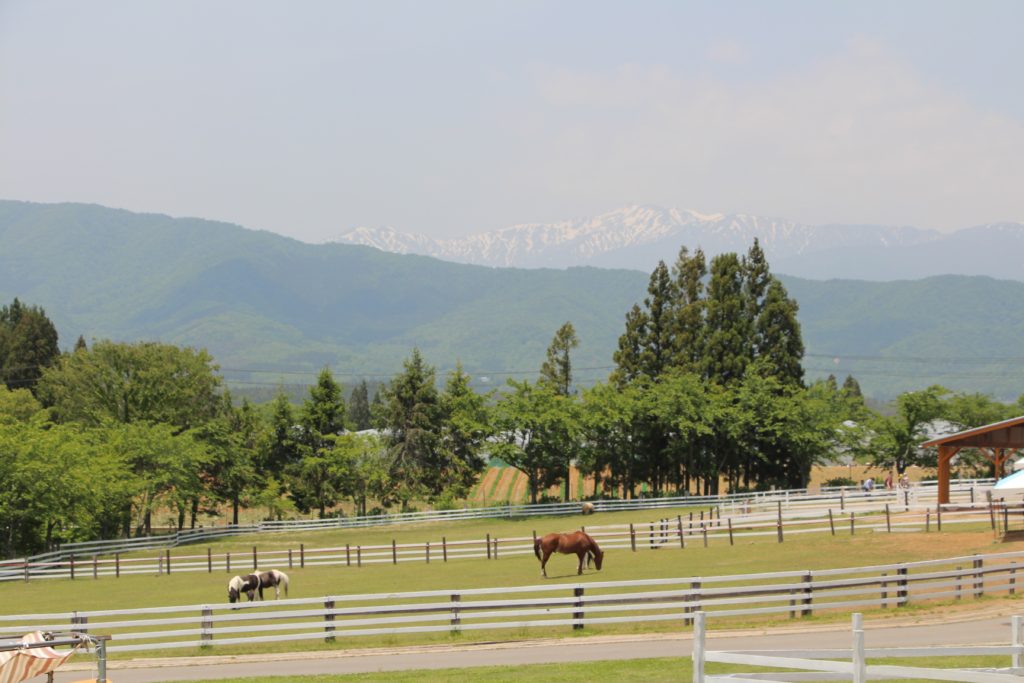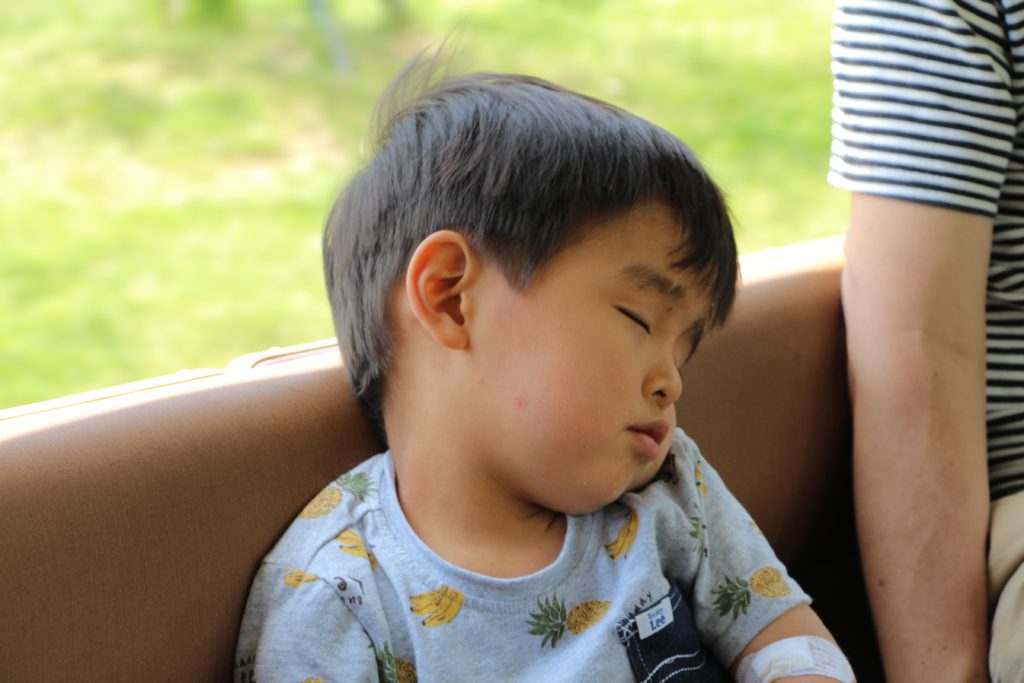 As we are starving, we have our lunch here on the grass. We bring our own lunchbox here. Having Onigiri (Rice ball) on the plateau with great view and warm wind, is very enjoyable!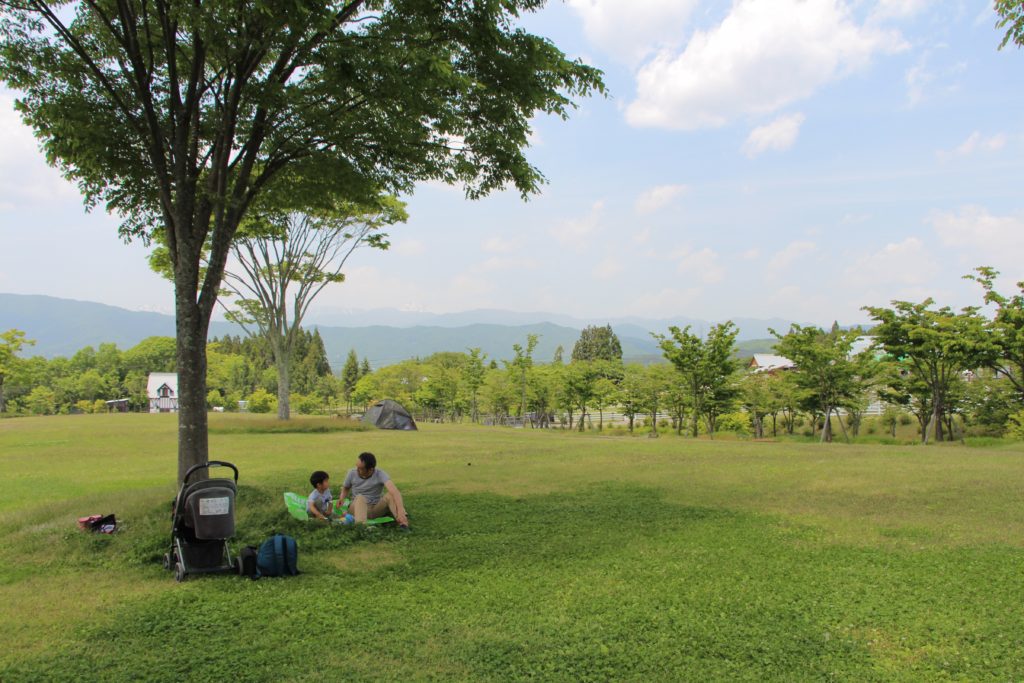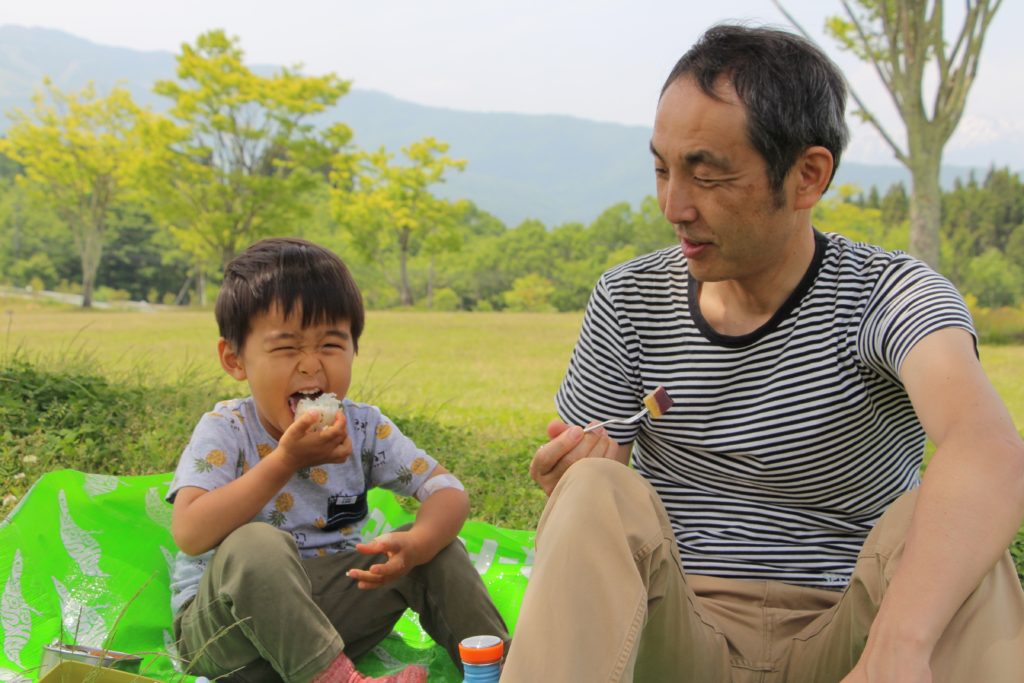 When we are having lunch, a small cow, Sara-chan is passing through. She is so cute! Around 30 dairy cows are living here at Bokka-no-sato. Milk is made into all kinds of dairy products. Crowns are doing their performance, including magic, juggling, balancing and pantomime on the stage every day. (Every day from 11:45 and 13:45, cancel on rainy day)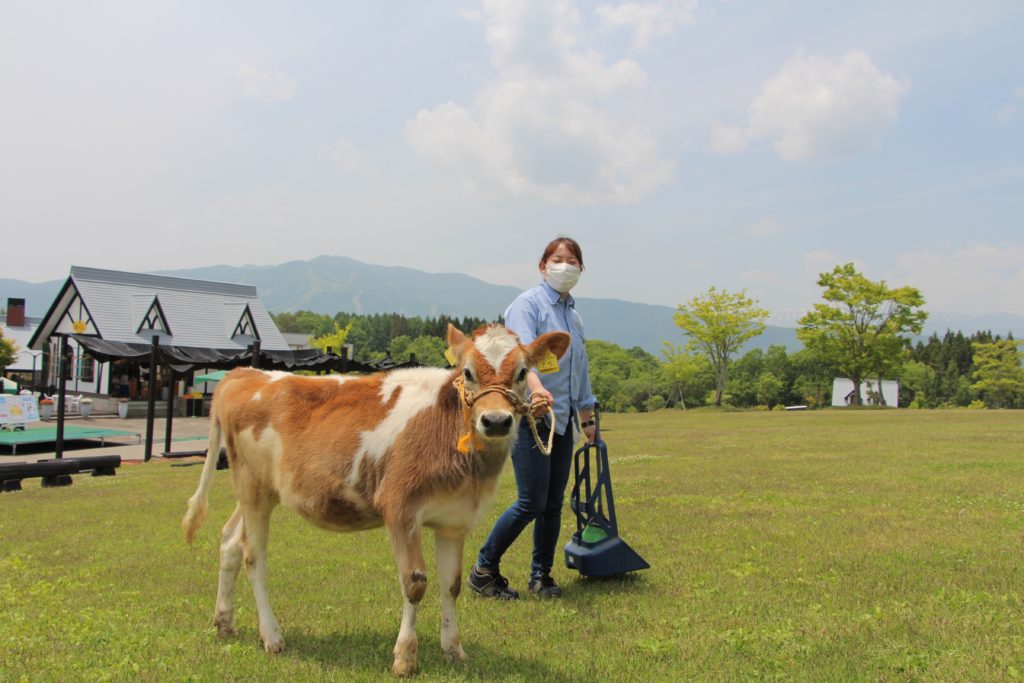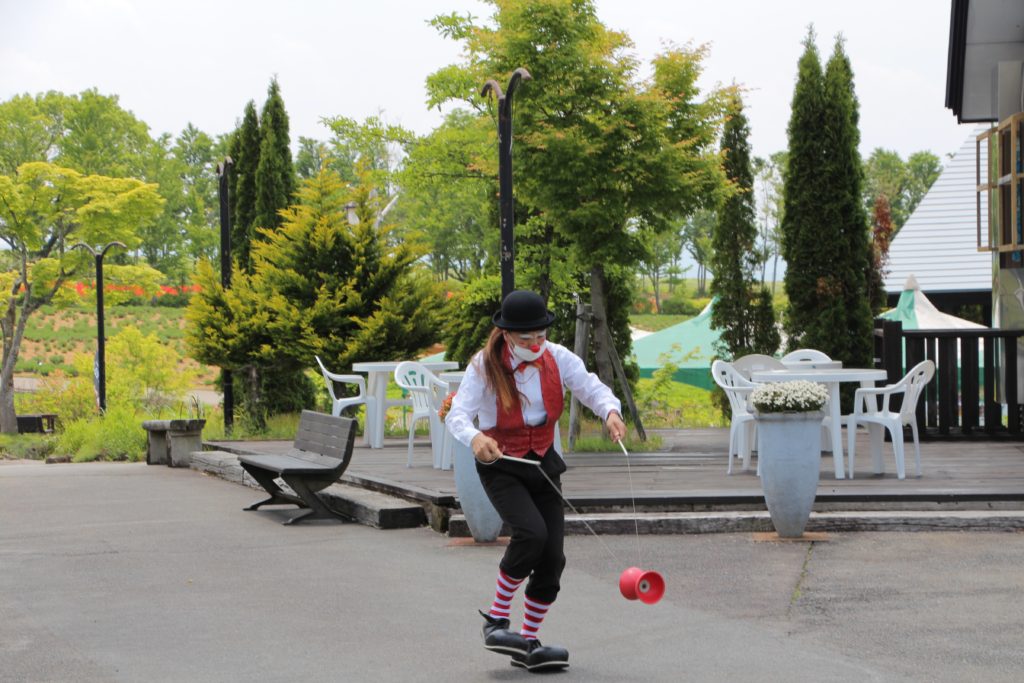 About TABITABI Gujo

TABITABI Gujo editorial
TABITABI Gujo is a general media site for sightseeing in Gujo introducing attractive tourist spots in Gujo with a slogan of "Gujo, a place you want to visit many many times." While knowing more about Gujo, we continue providing information on travel suggestions during each season in different areas, as well as the latest information of Gujo-shi.
Photographs by TABITABI Gujo Editor Team