Surprised at the "Handmade" Meiho Ham! Visiting Meiho Ham Factory
Tag:
/*php var_dump($paged); */ ?>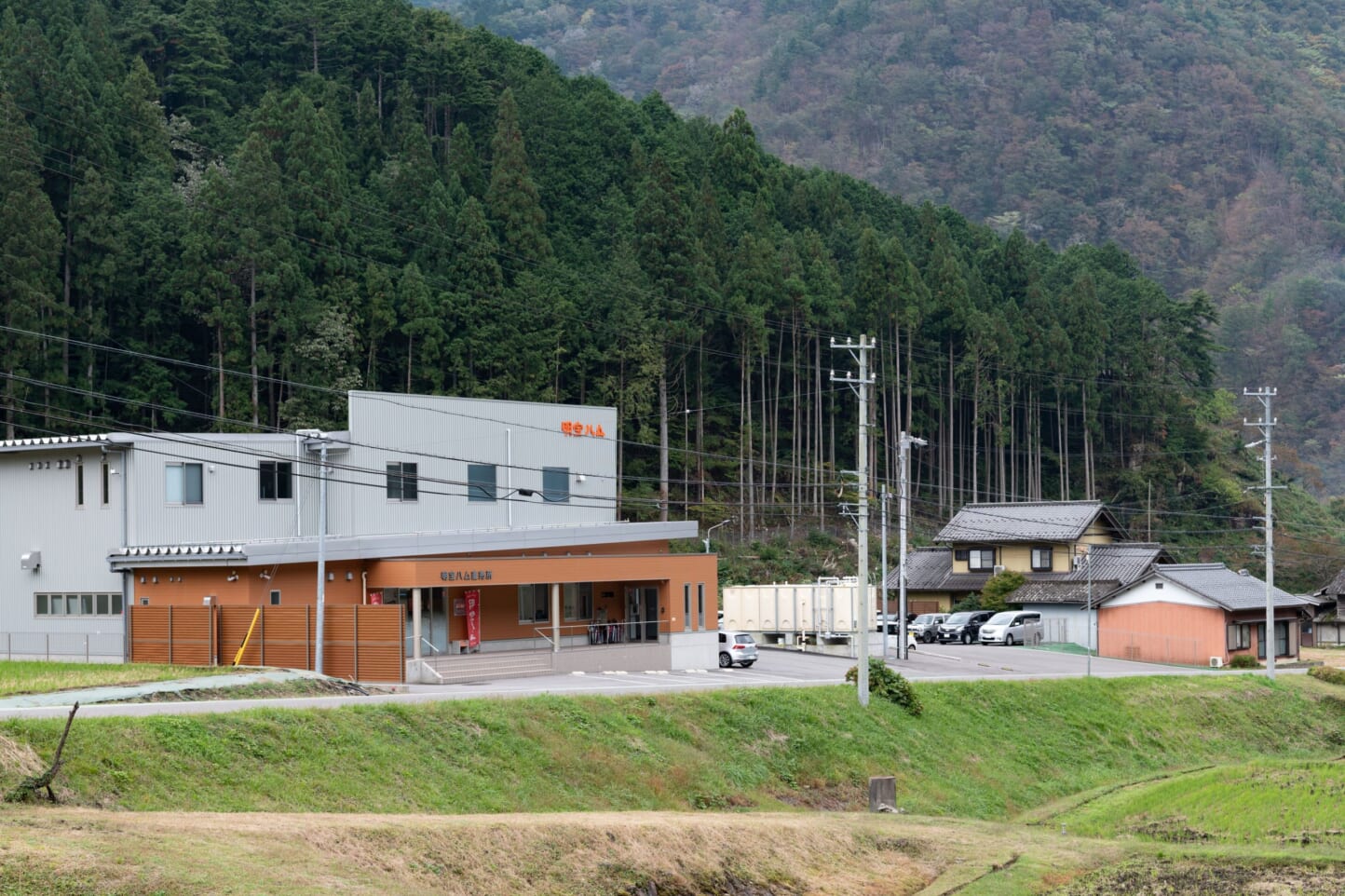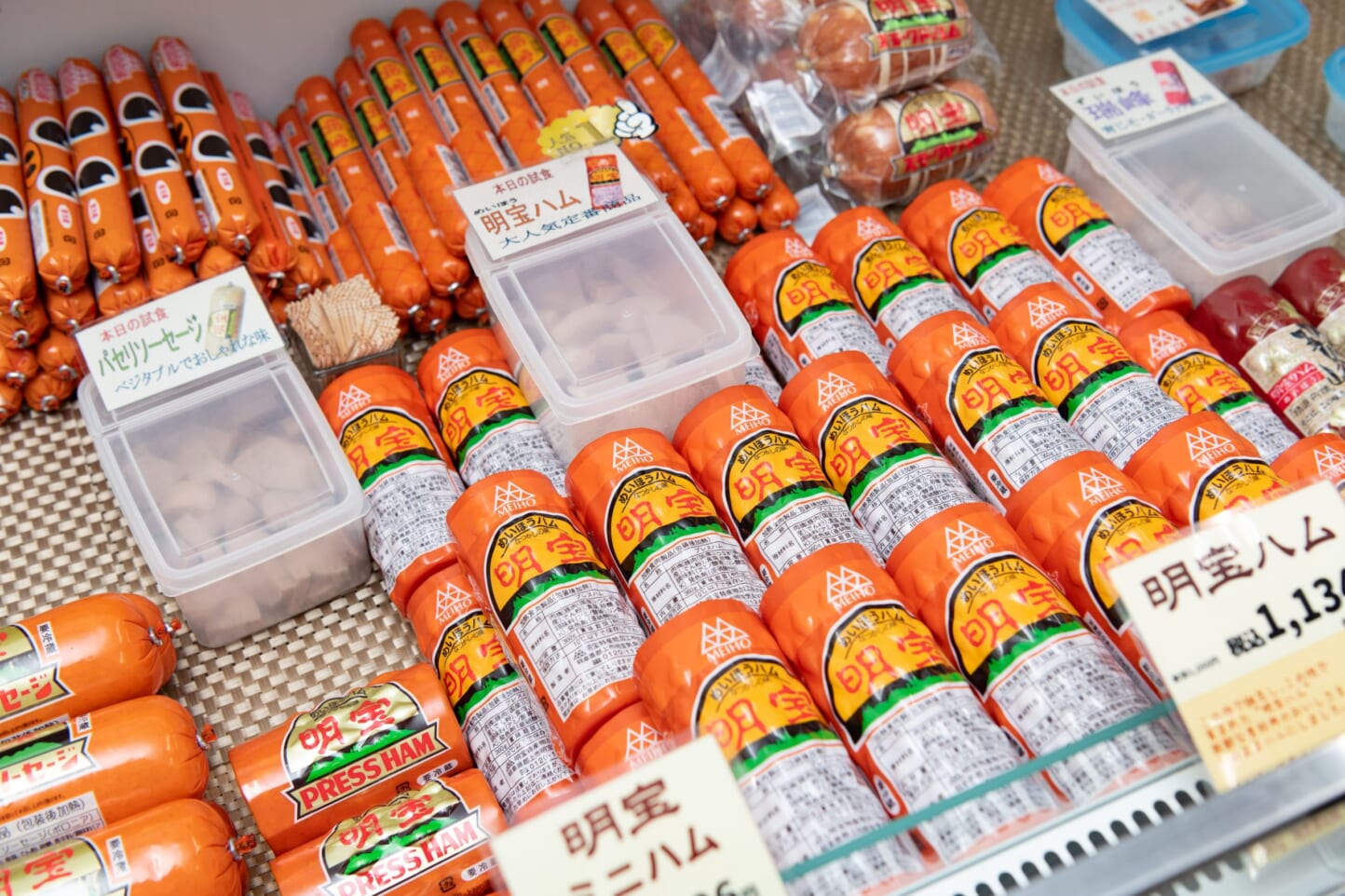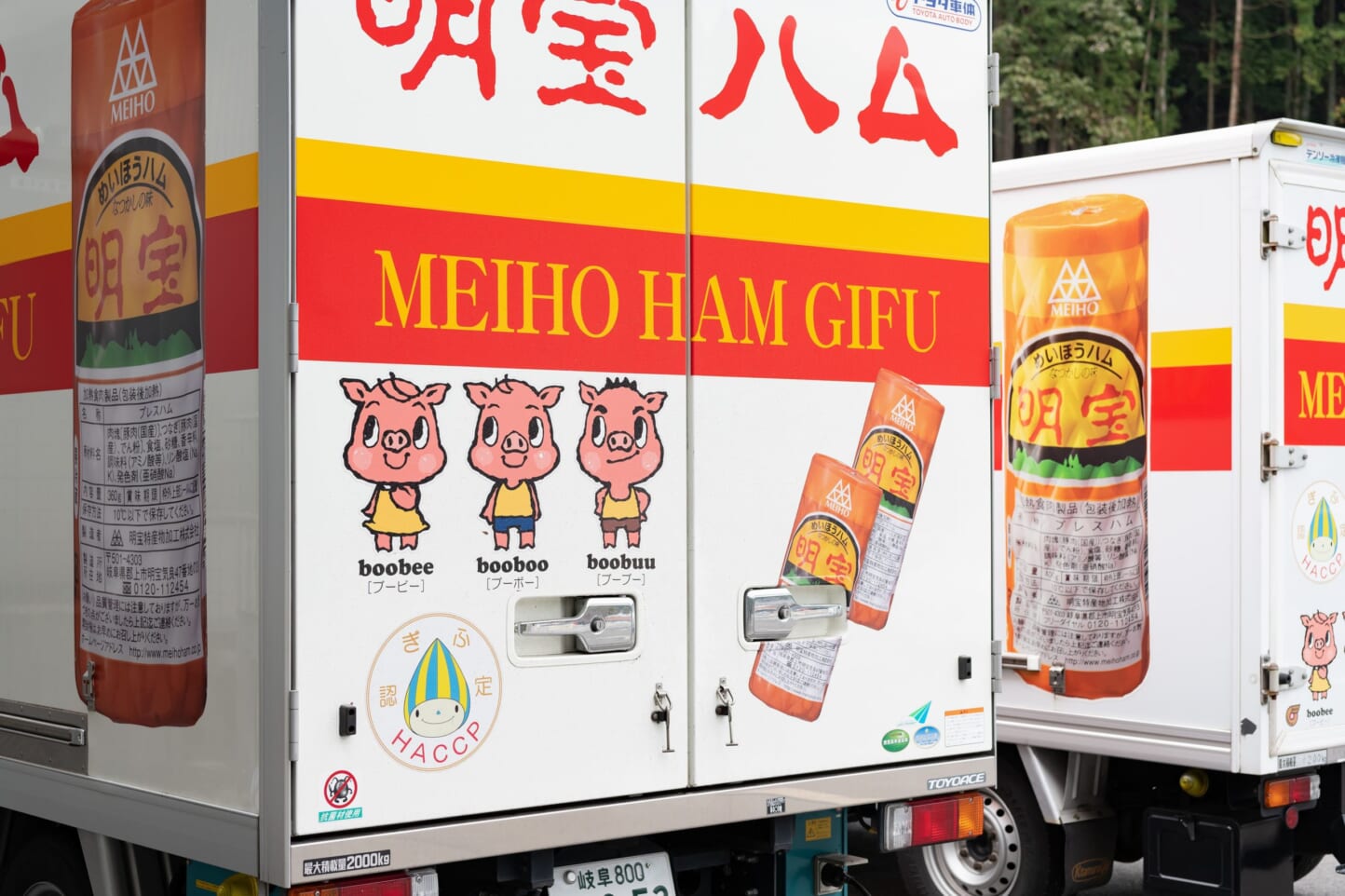 When you talk about Meiho area, Meiho Ham is too famous that it becomes the name of this area. It was introduced at a TV show as one of the treasures in Gifu-ken! All ingredients and quality used to make this local ham are so different from the others! We are going to visit Meiho Ham Factory and find out their secrets!
Treasure of Gifu-ken! Finding out the secrets of Meiho Ham!
Meiho Ham Factory surrounded by mountains is making this orange color Meiho Ham. People can visit and see how the ham is made at the main factory, newly opened at 2018. Adults can also join this field trip too!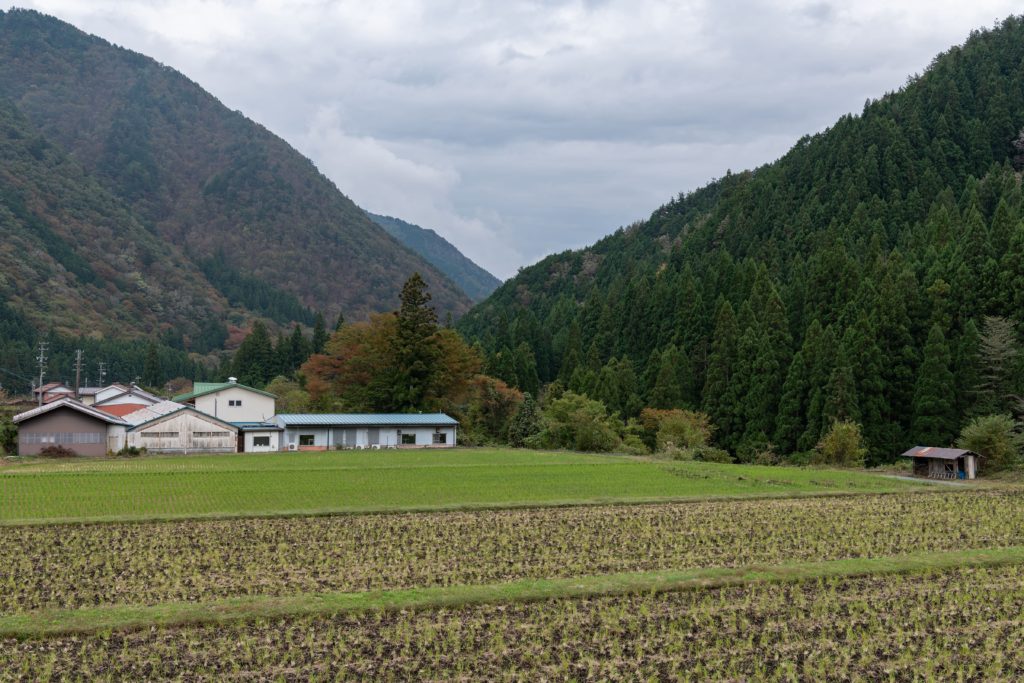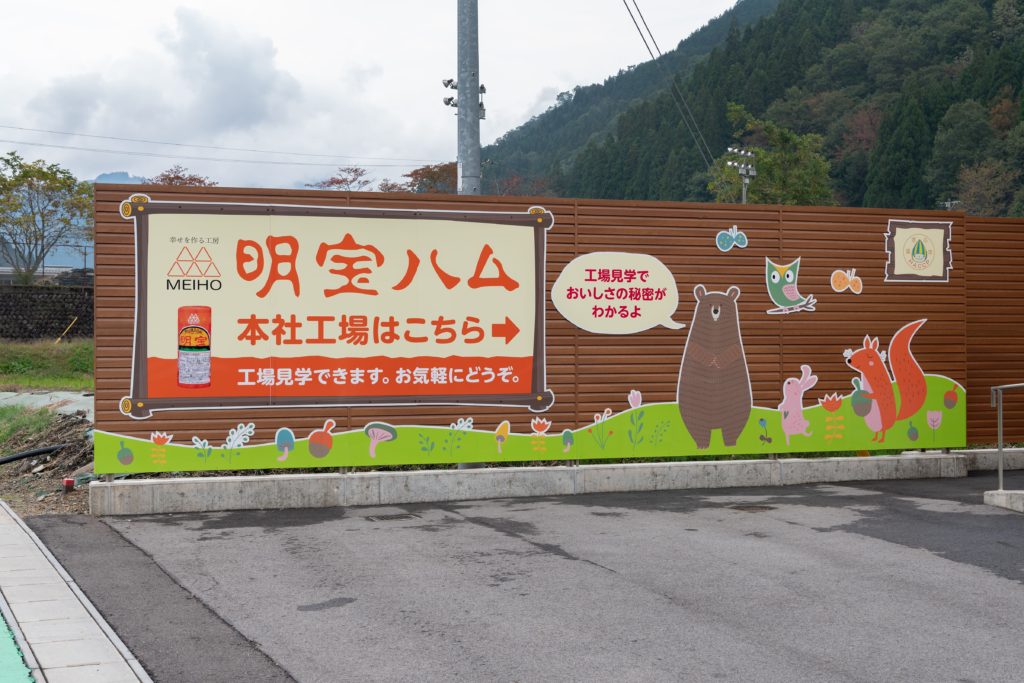 Meiho Ham, mostly seen for summer gift, is a kind of ham called "Press ham". It is made by 100% Japan pork without any preservative or additive. Let us see how it is made.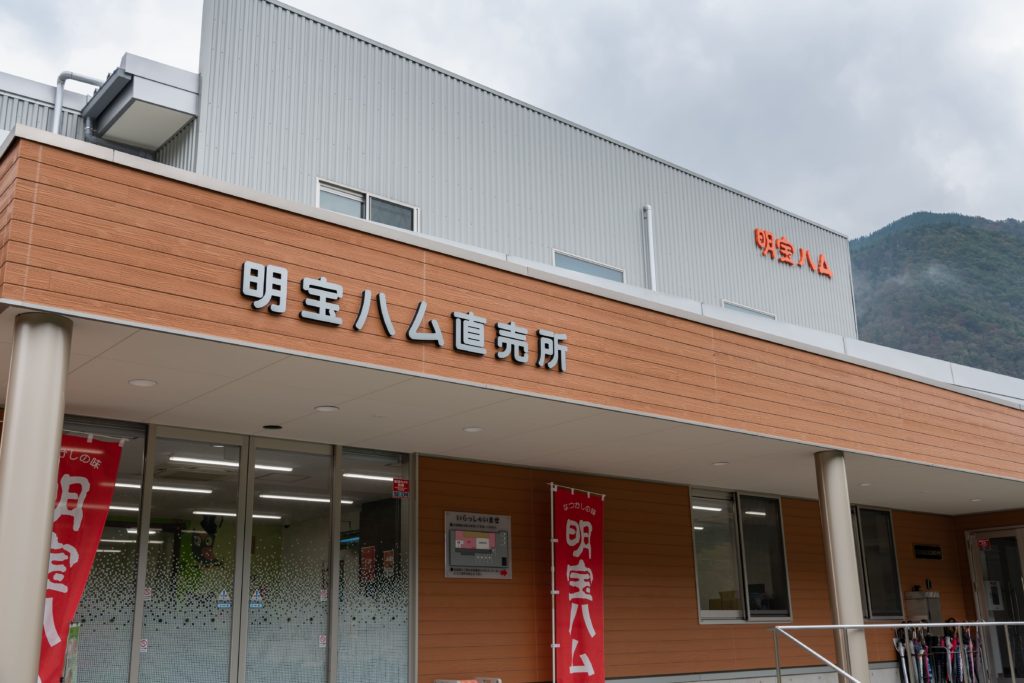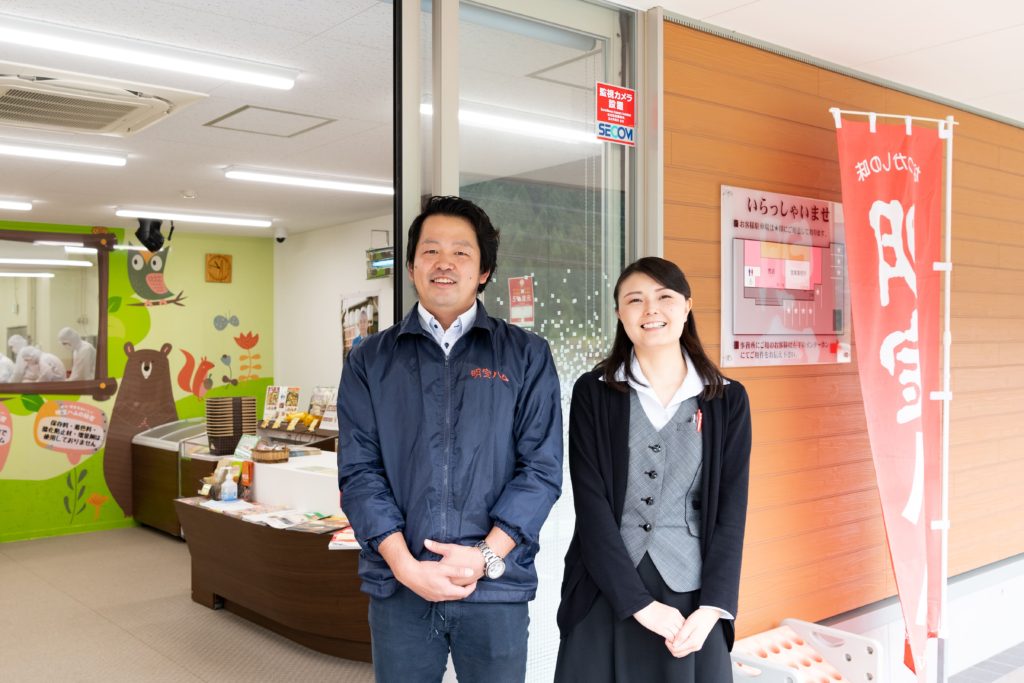 As we have reserved for tour guide, Mr Sumi comes to show us around the factory. Of course, you can visit without any reservation. You can watch the video showing the procedures of making Meiho Ham around the factory.
Manual procedure is the secret of the meaty ham!
When I enter the building, the factory is in operation! I am so surprised that they show everything inside. The working area is surround by glass that you can see everything clearly. It shows that they are so confident with their formula.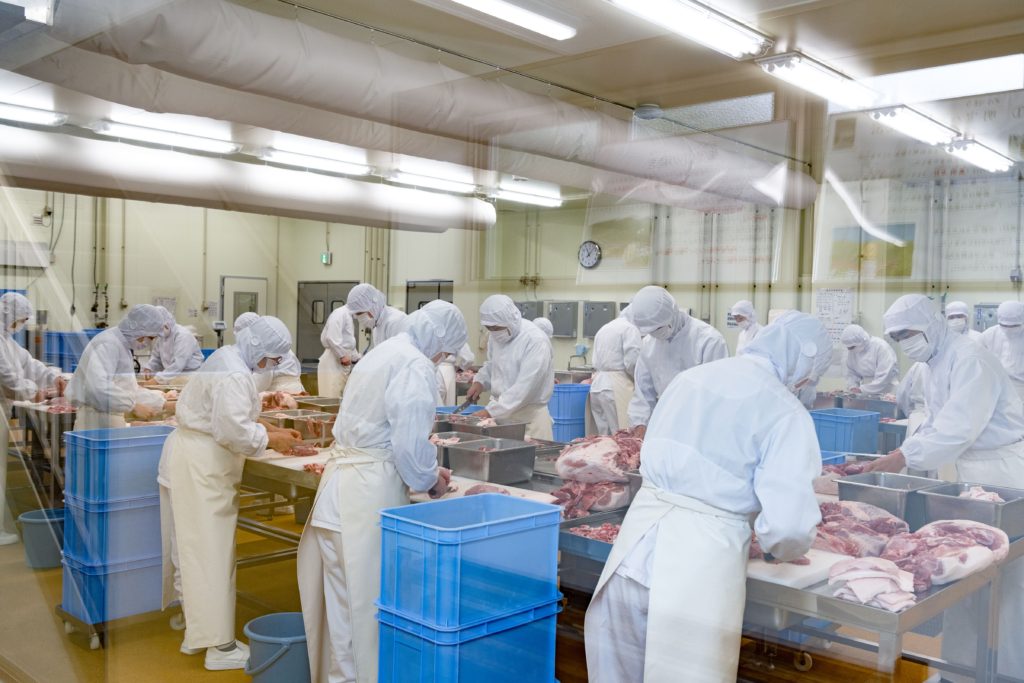 First, we are going to see the dissection. This process is the most important part for making Meiho Ham. I am surprised that all are manual! The workers dissect 7 to 8kg of pork leg meat with only knives. They separate meat, muscle and fat clearly that machine cannot remove. This detailed procedure makes Meiho Ham more unique and meatier.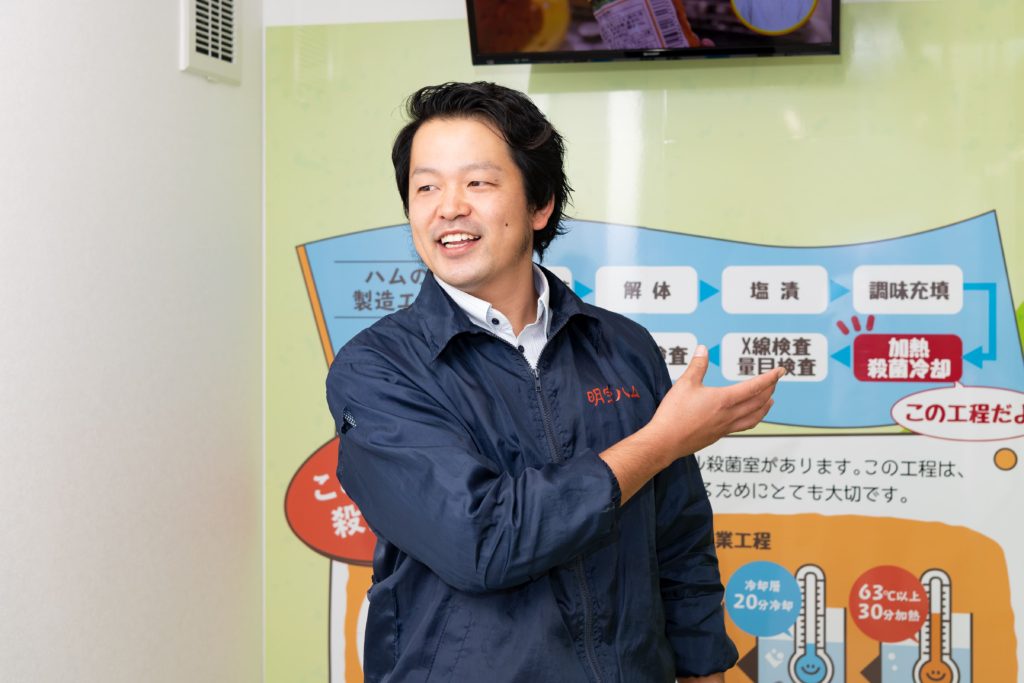 Meat they used is all freshly refrigerated, not frozen, to keep the bad smell away. The factory is so dry and clean. According to Mr Sumi, 98% of pork in Japan is frozen meat. Only 2% is refrigerated. Meiho Ham collects all non-frozen meat all over Japan for ingredient. 2 tons of meat (Around 120 pigs) is used every day.
Company secret is seasoning!
Meat is cut into thumbnail size and keep inside the fridge for 1 week for maturing. The next step is mixing the meat with seasoning. However, only a few workers know the recipe! It is a top secret! Even our tour guide Mr Sumi does not know.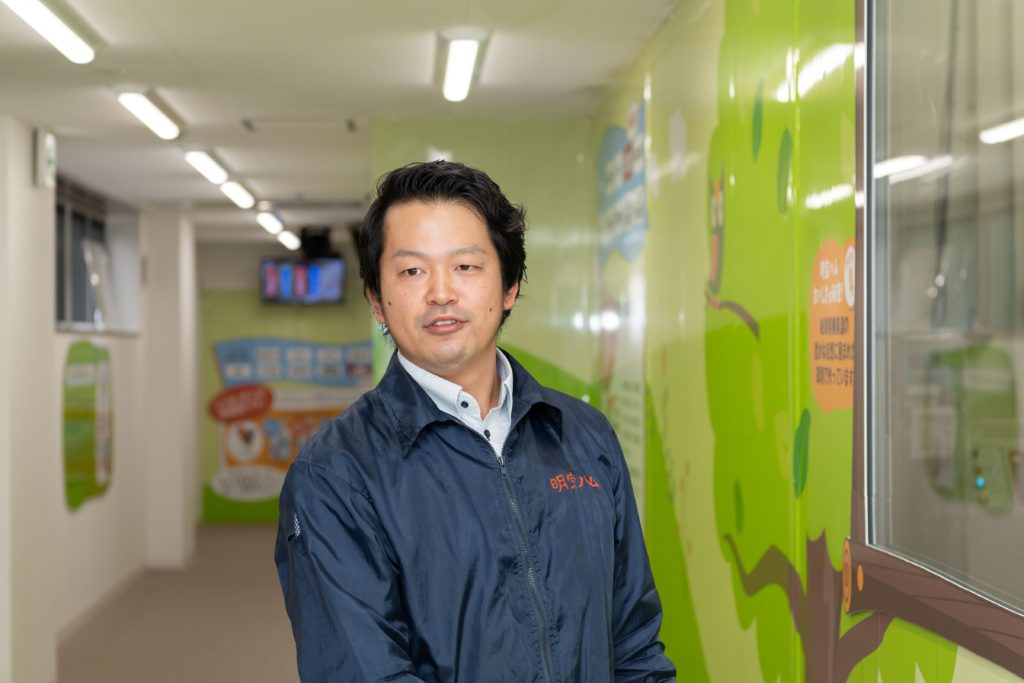 After that, mixed meat is filled into the orange bag. Workers filling meat, controlling the volume, fastening the stopper, jobs are separated in detail. Bag is covered by a metal net called retainer. After cooking, the unique rough surface of the ham is formed!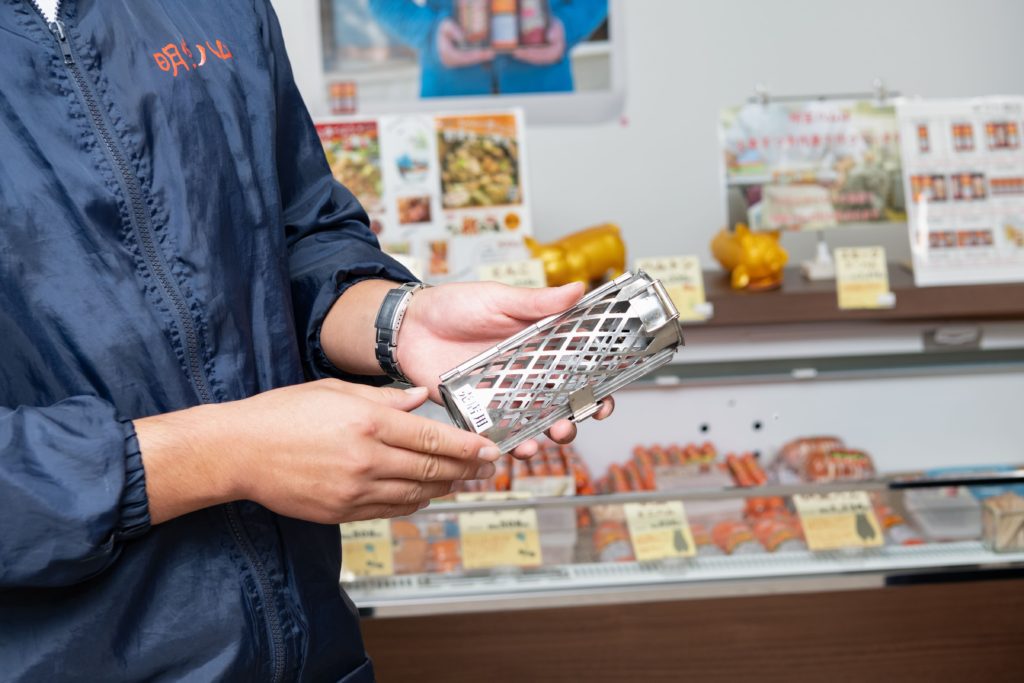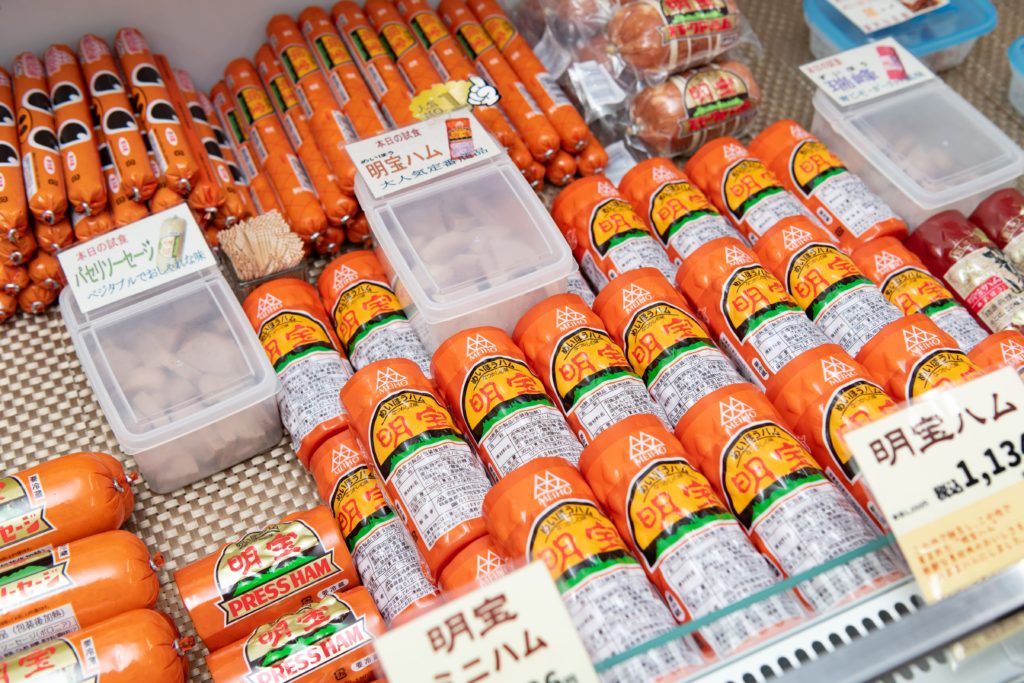 Press ham, method that they used for making ham, is only used in Japan. It is a method using cut meat and pressing it to create a tense and firm texture. Because after the world war, preservable high protein meat was rare. This ham was made during this rough period.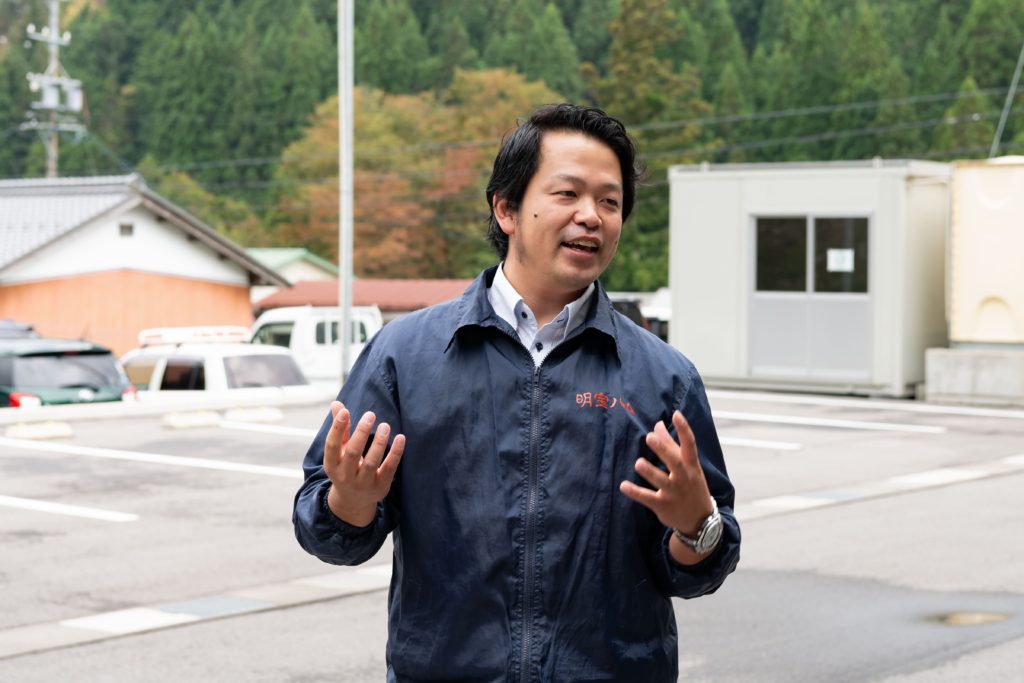 Up till now, most procedures are carried out by hands. Over 50 workers doing this complicated work. I understand why Meiho Ham is a bit more expensive than other ham.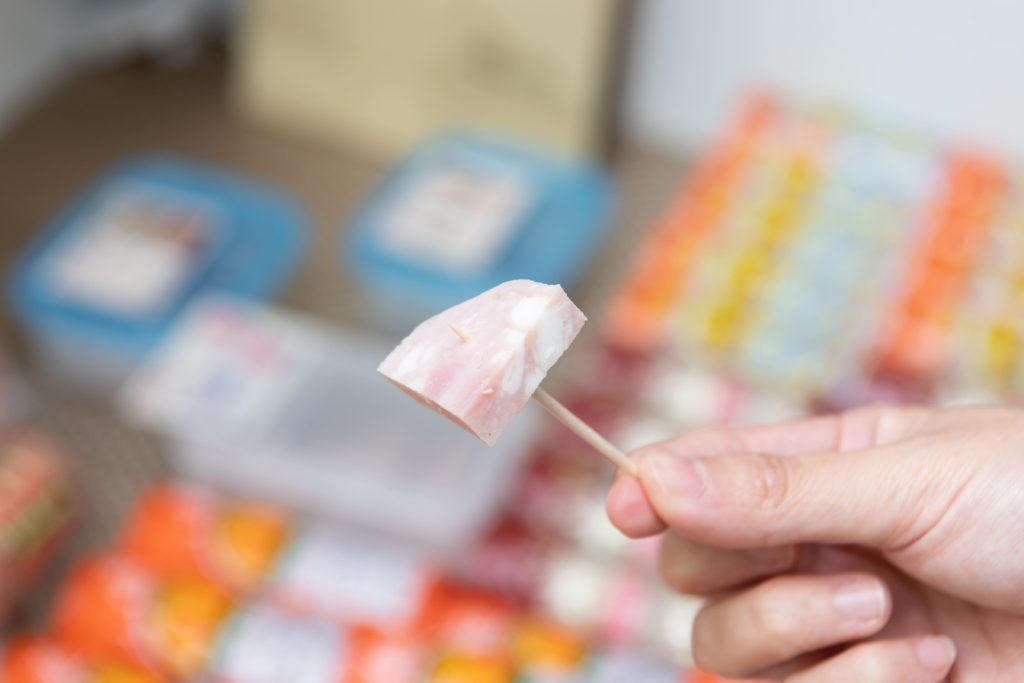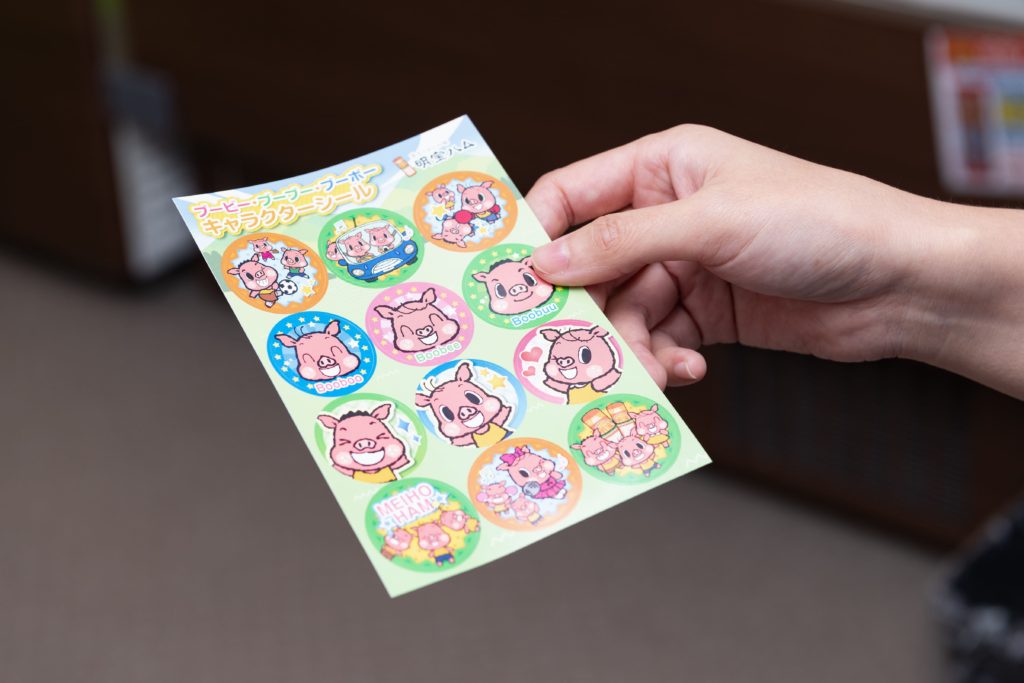 The finale of this tour is tasting corner! Starting from regular products to something special, like the Japanese basil with garlic ham or sausage. I get a sticker of Booboo, Boobee and Boobuu, three original characters in Meiho Ham Factory!
About TABITABI Gujo

TABITABI Gujo editorial
TABITABI Gujo is a general media site for sightseeing in Gujo introducing attractive tourist spots in Gujo with a slogan of "Gujo, a place you want to visit many many times." While knowing more about Gujo, we continue providing information on travel suggestions during each season in different areas, as well as the latest information of Gujo-shi.
Photographs by TABITABI Gujo Editor Team