Enjoyable Blueberry Picking for Children & adult at Yamato area!
Tag:
/*php var_dump($paged); */ ?>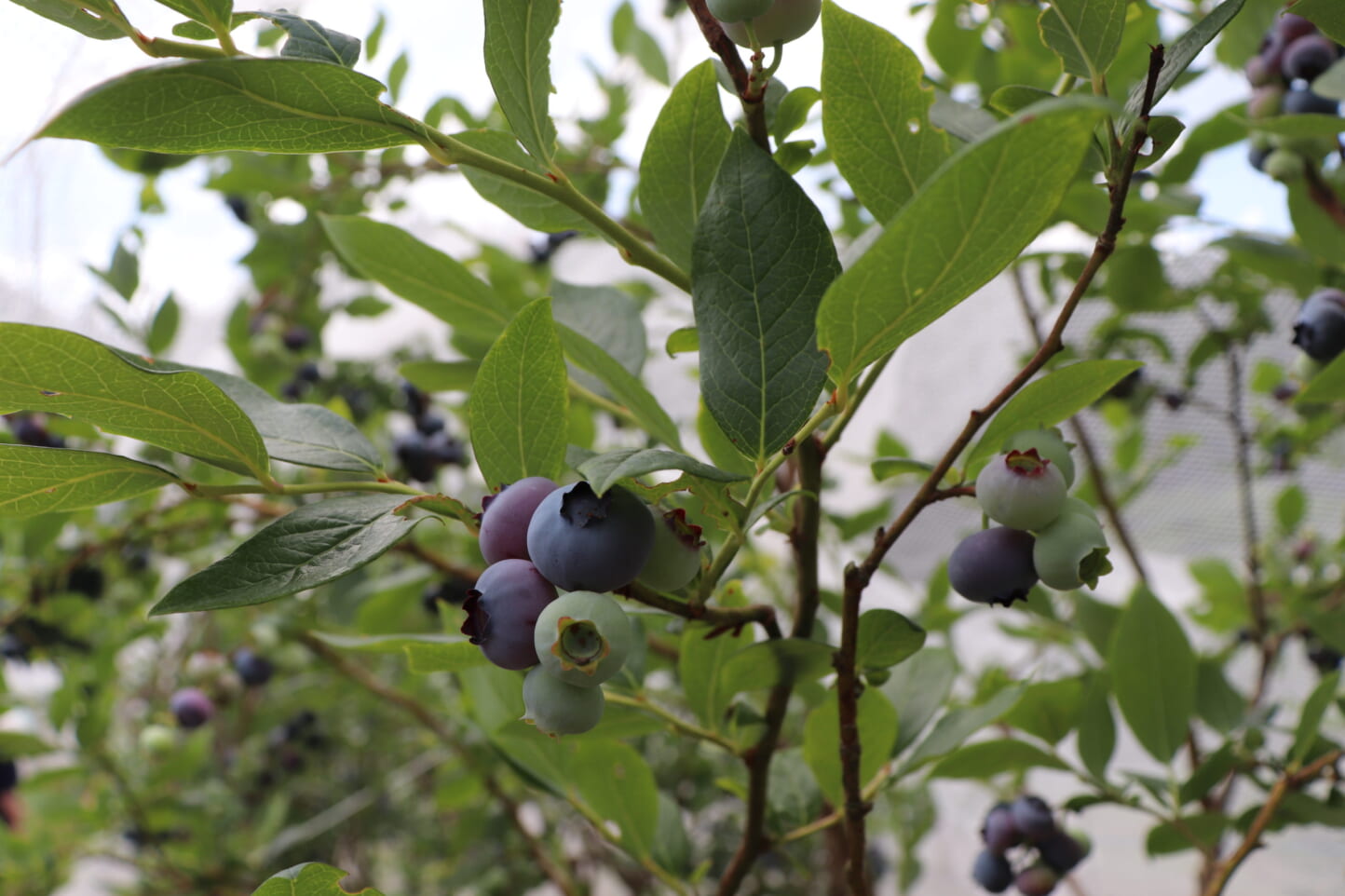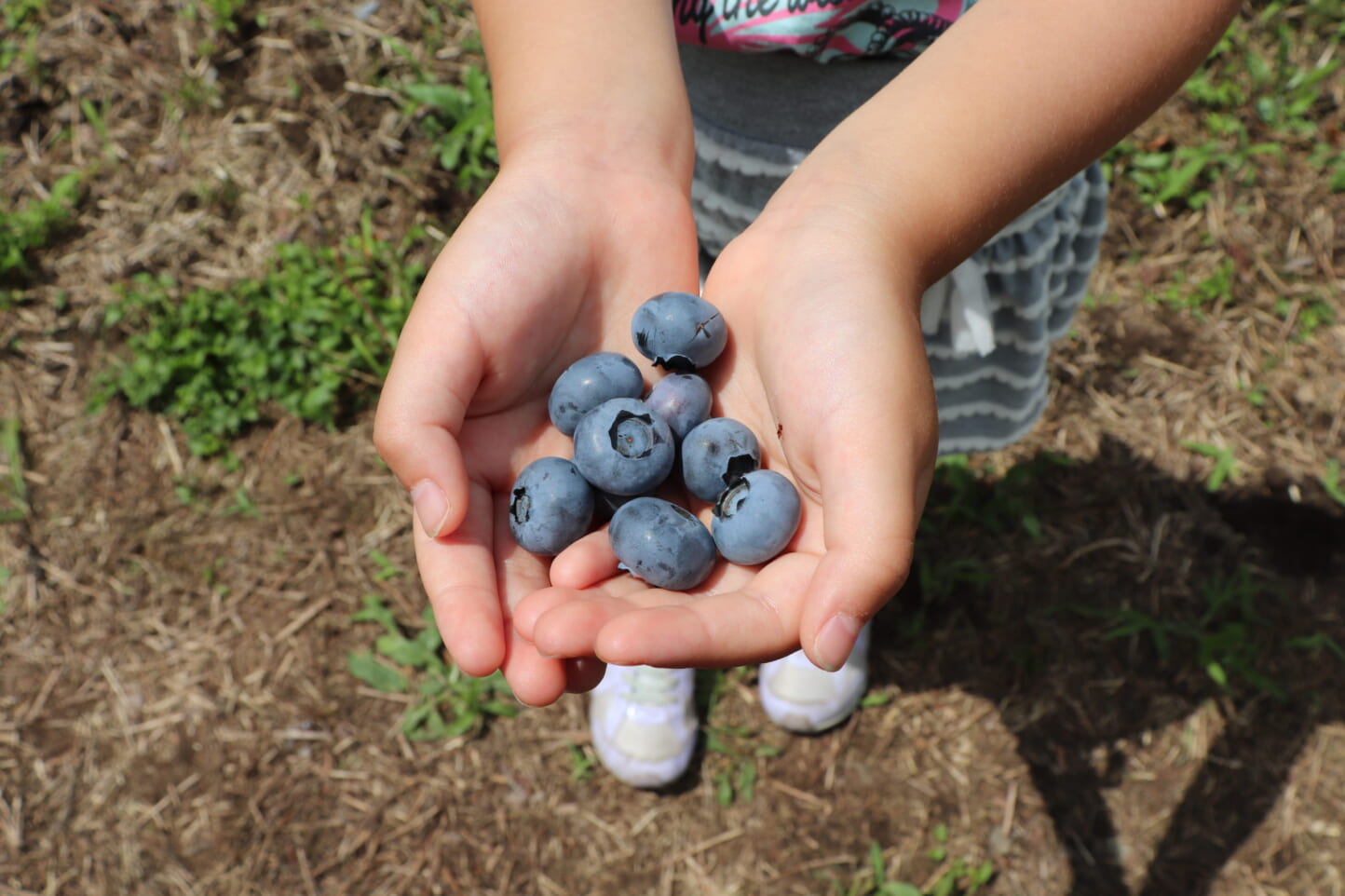 Gujo-shi is a place full of nature. Pears and grapes are two of the most famous specialties in Yamato-cho. Do you know you can try blueberry picking in summer? Guess how many sour-sweet little blueberries you can eat? We are going to enjoy this blueberry picking experience with young children!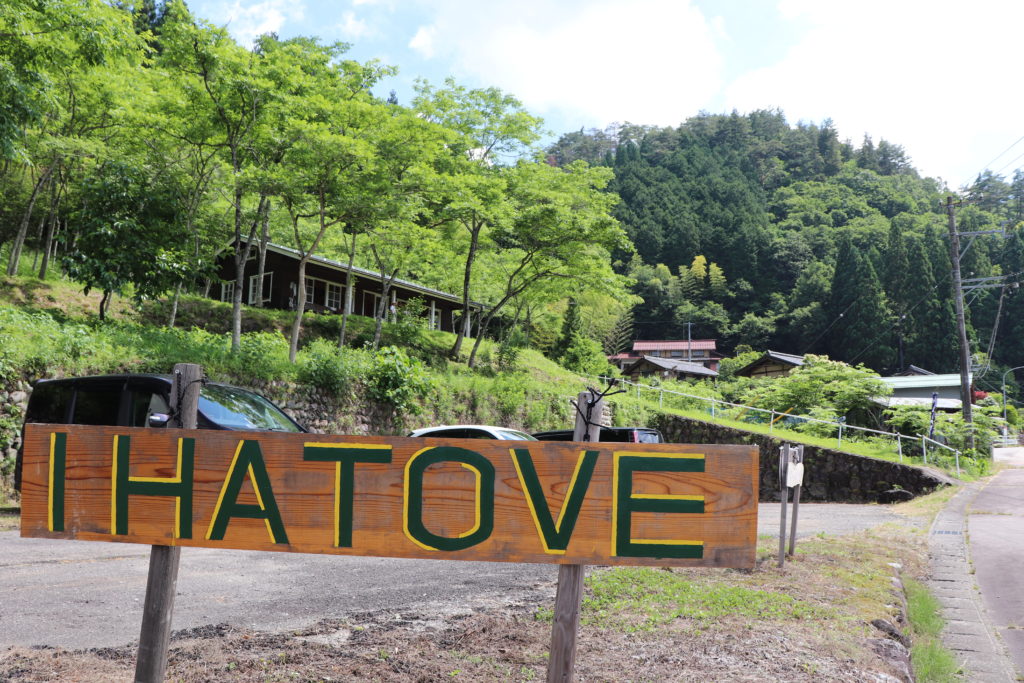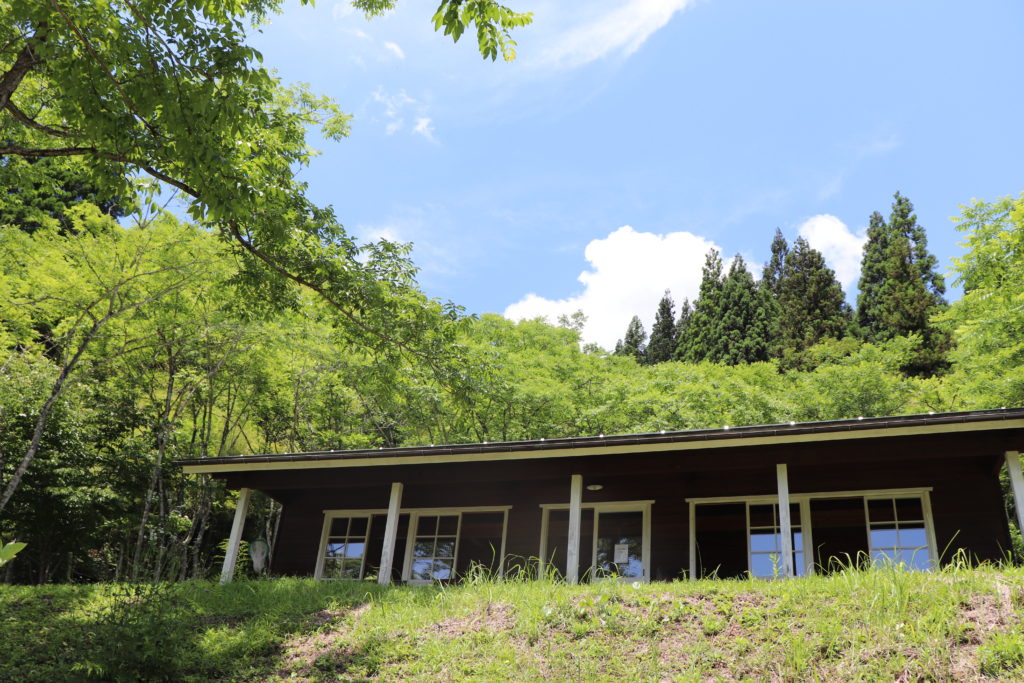 Driving for 10 minutes from Gifu Yamato Interchange and entering the mountain, you can see a cute signboard and cottage. We arrive at the "Blueberry Farm Ihatov".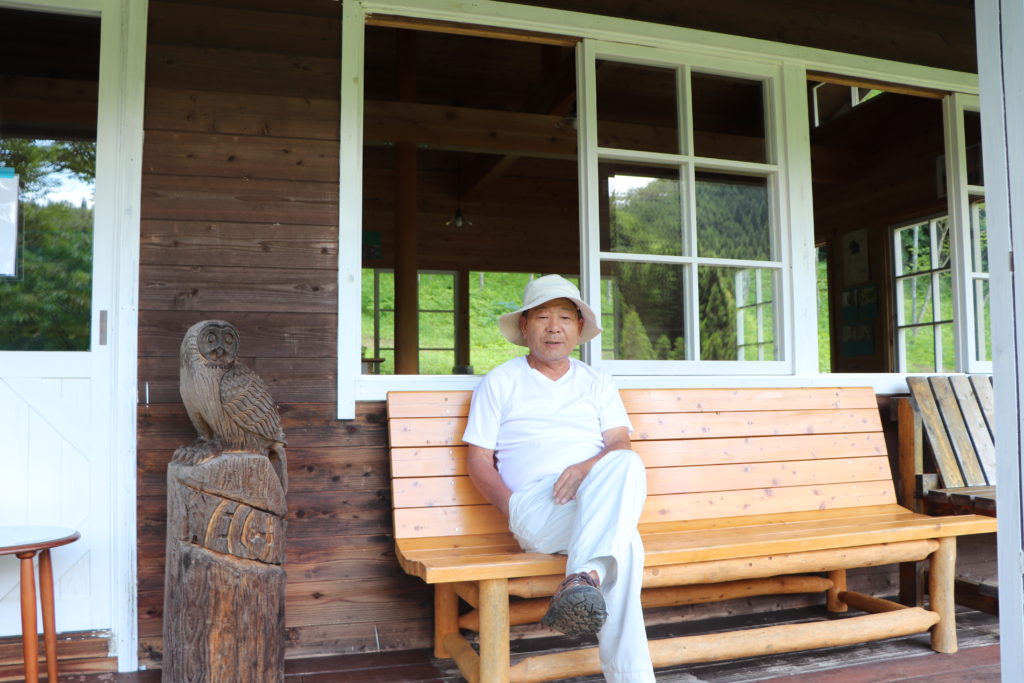 The owner of this farm Mr Matsui comes to welcome us when we climb up the hill to the cottage. Children are so excited that they start laying around! After checking in at the information desk, Mr Matsui shows us to the blueberry picking farm.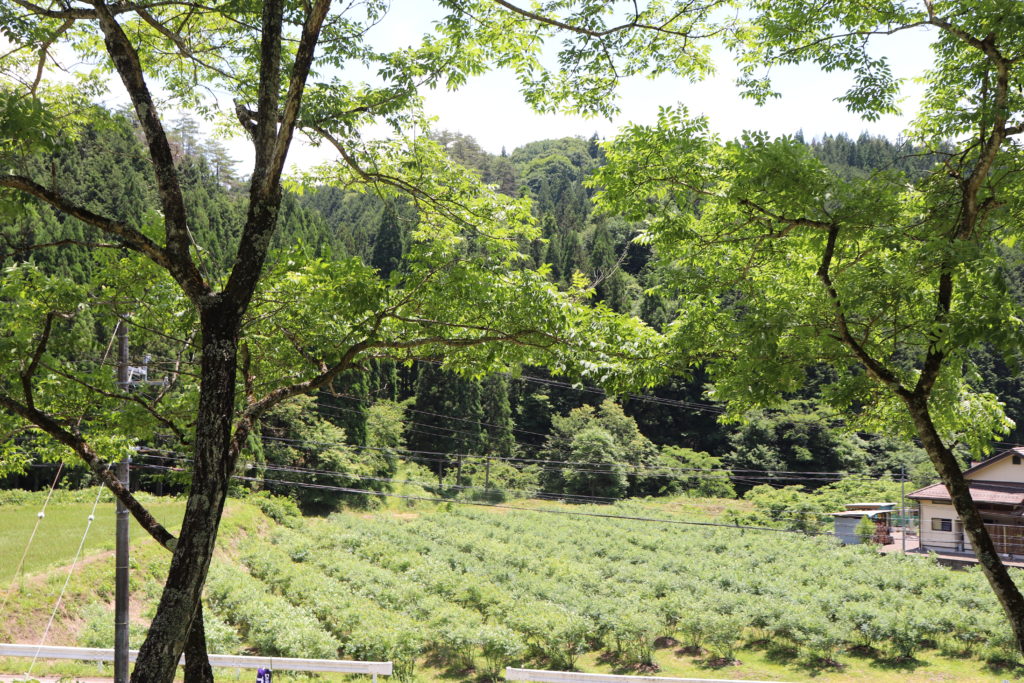 "Ihatov" started the business of blueberry picking at 2008. With the total area of 7000㎡, there are over 20 species of blueberries including highbush and rabbiteye and over 1000 trees growing blueberries. You can enjoy different species in different period during mid-June to early September every year. We come right after the farm opens for public this year. Many families come here for fun!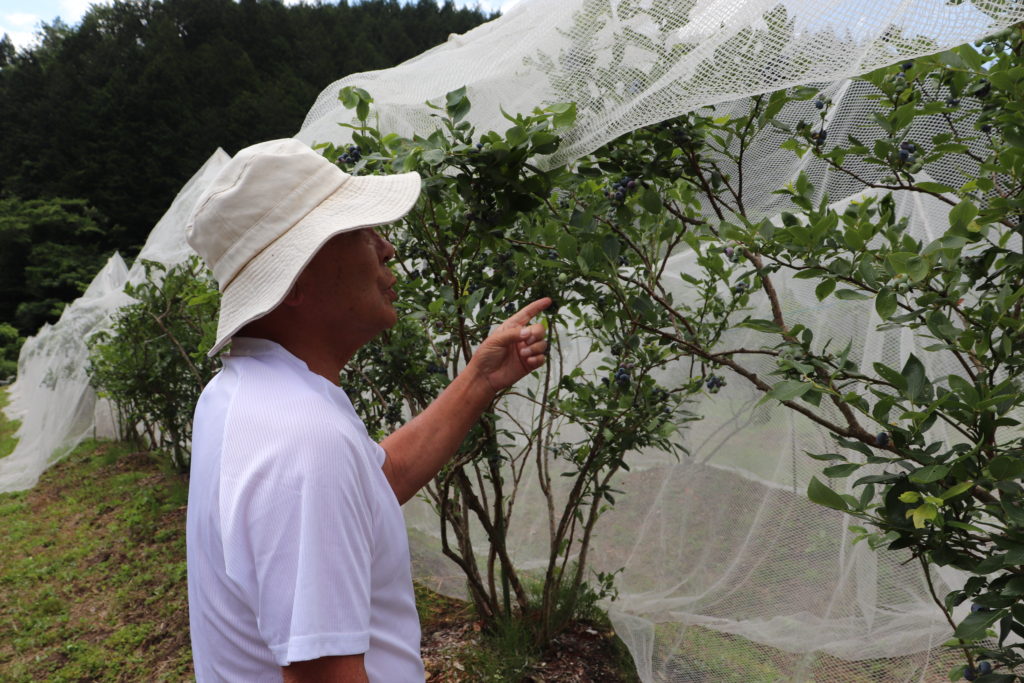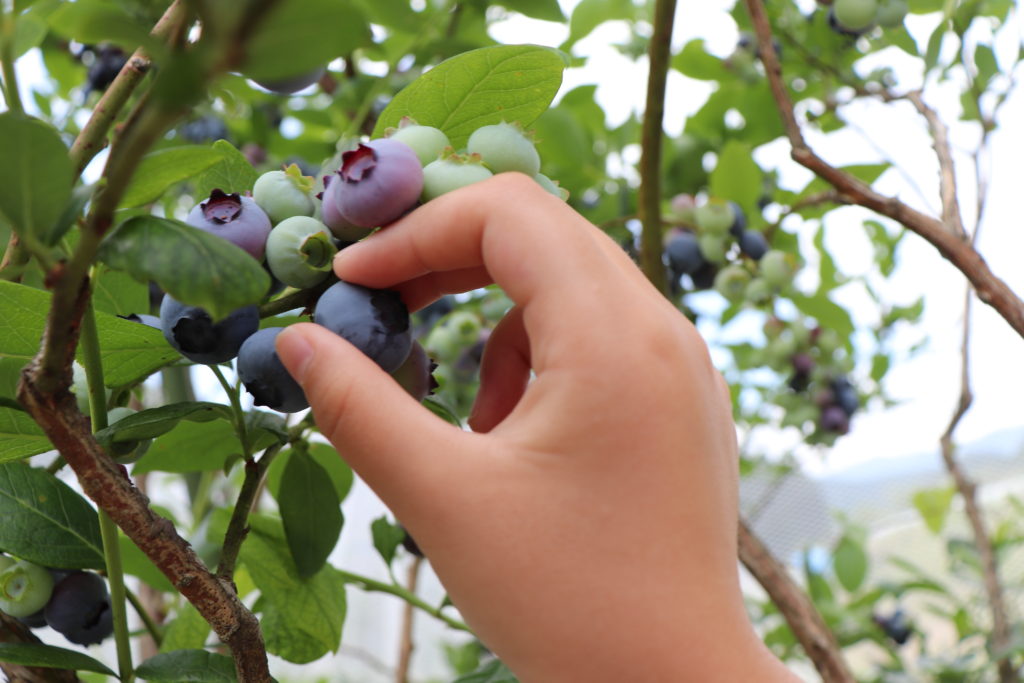 When we arrive at the picking site, Mr Matsui tells us how to choose and pick delicious blueberries. Large in size and in dark color means sweet and delicious! You can see carefully that there are different colors in green or purple or black on the same branch. Choose those are all black.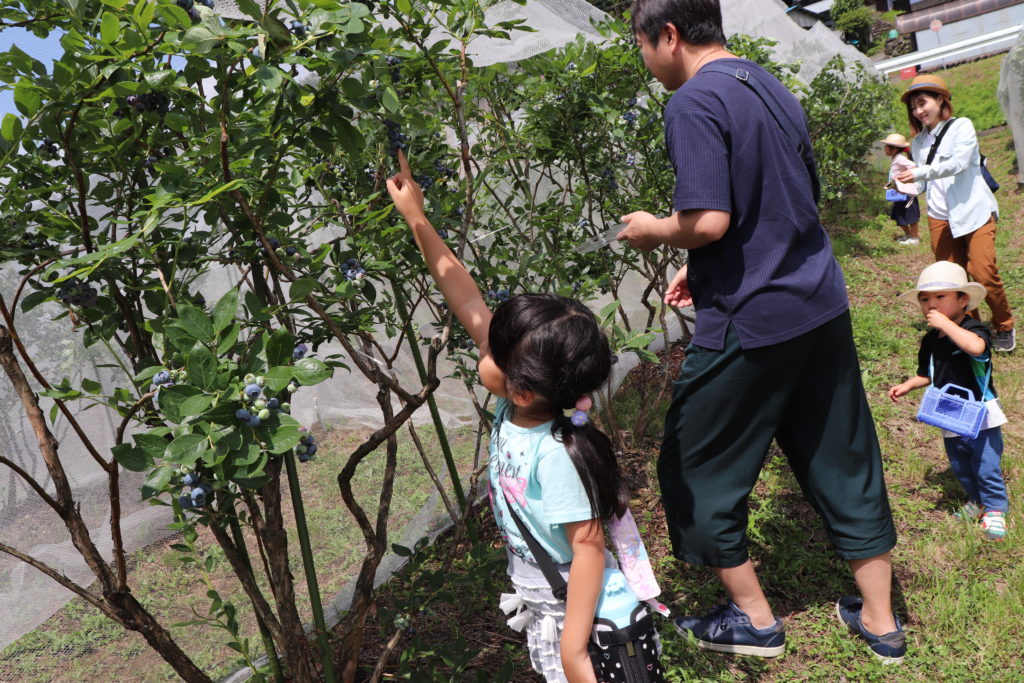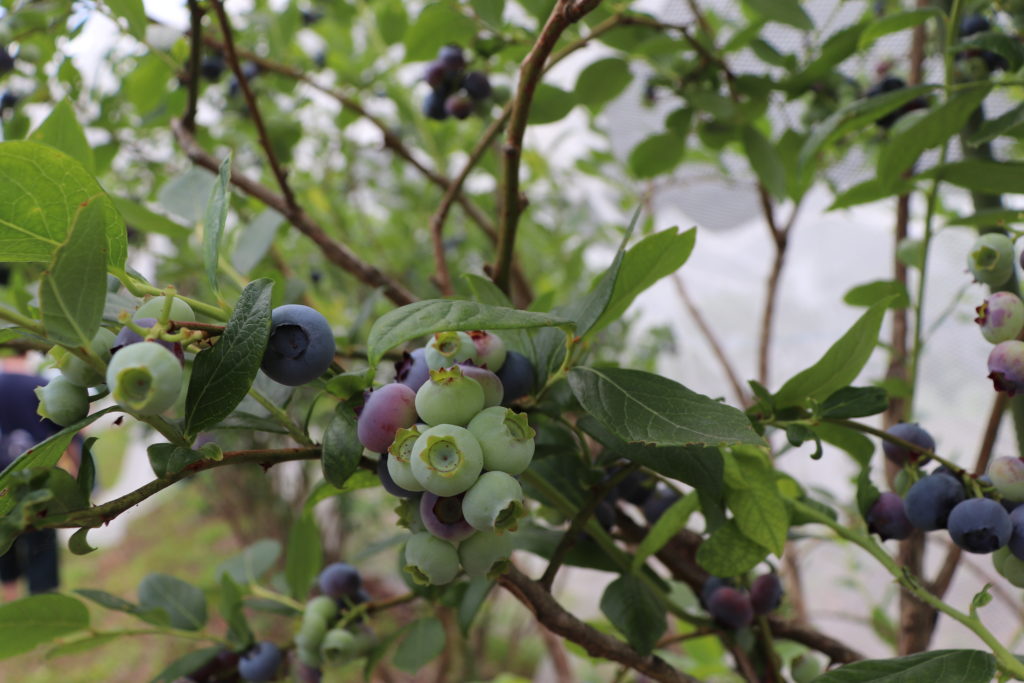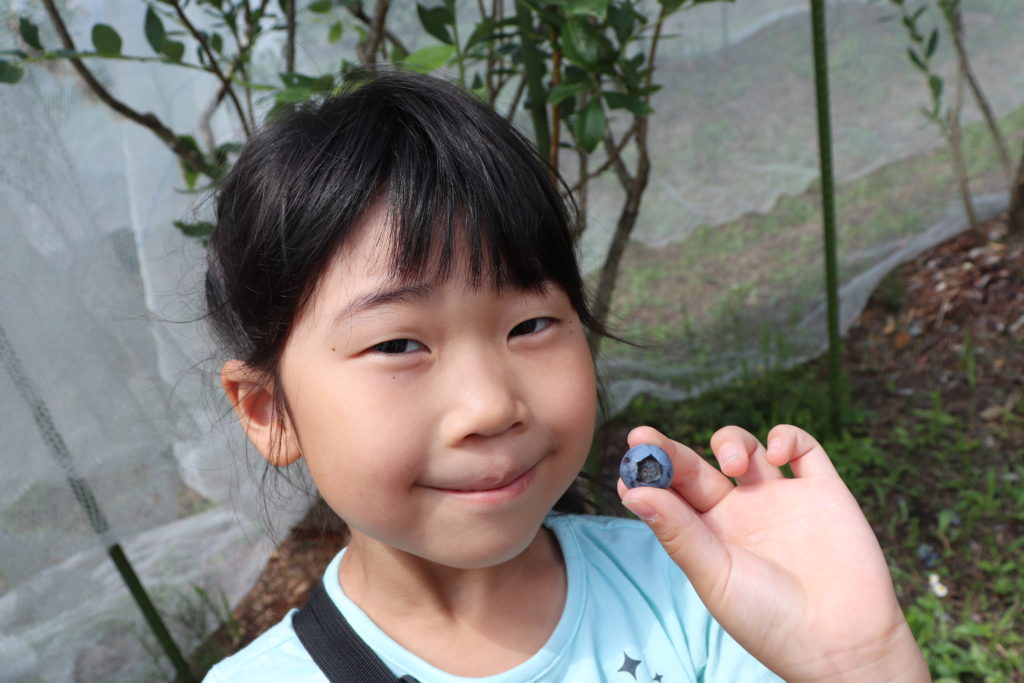 As the fully ripe blueberry can be gathered easily, children can also try to pick by themselves. Let start the game "Who pick the most"! Mr Matsui told us he found many big ones over there.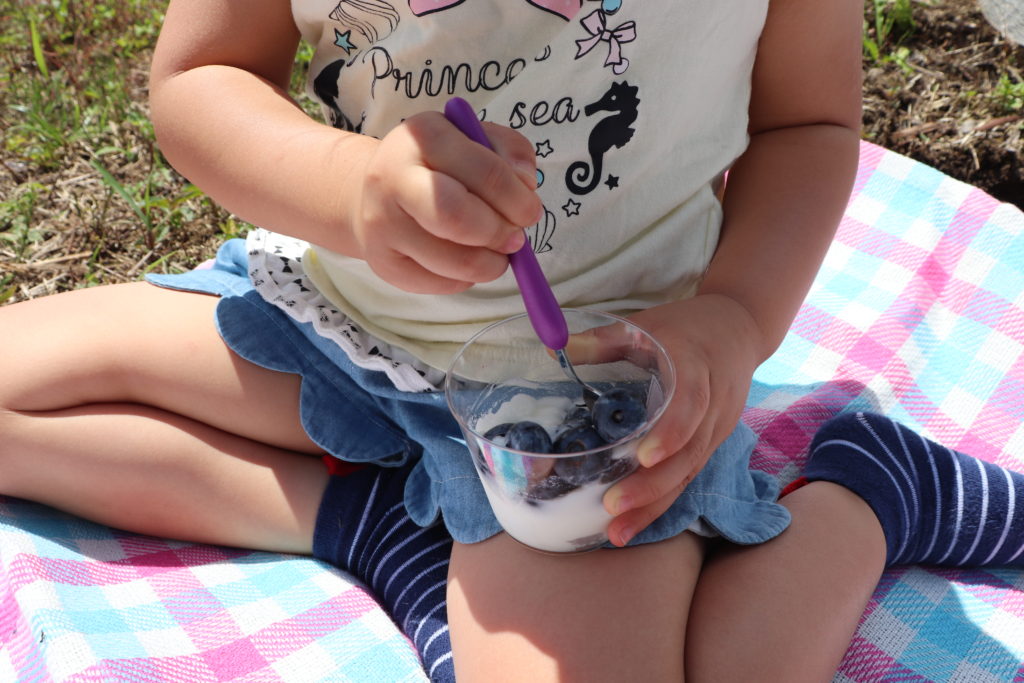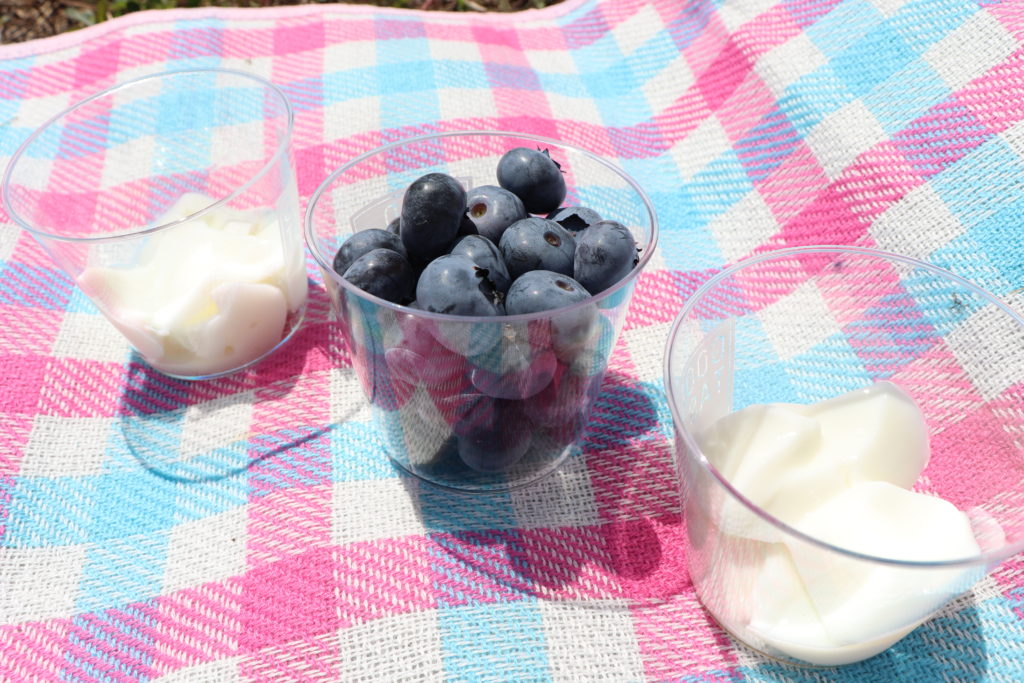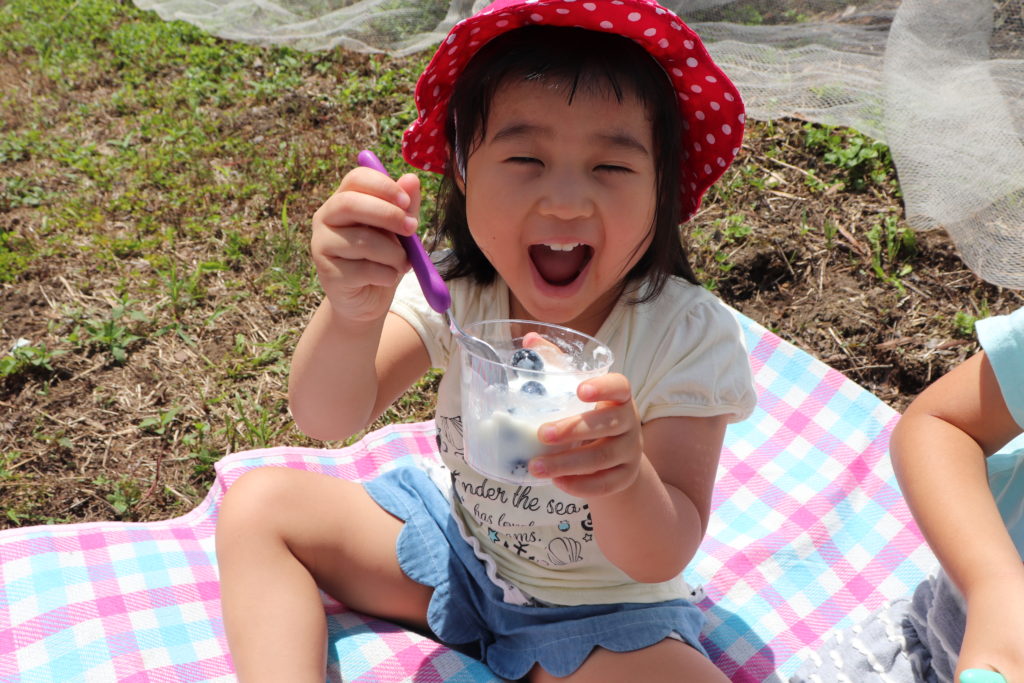 Because you are welcome to bring food to the farm, we brought yogurt and bread for making sandwiches. Blueberries with yogurt tastes so good!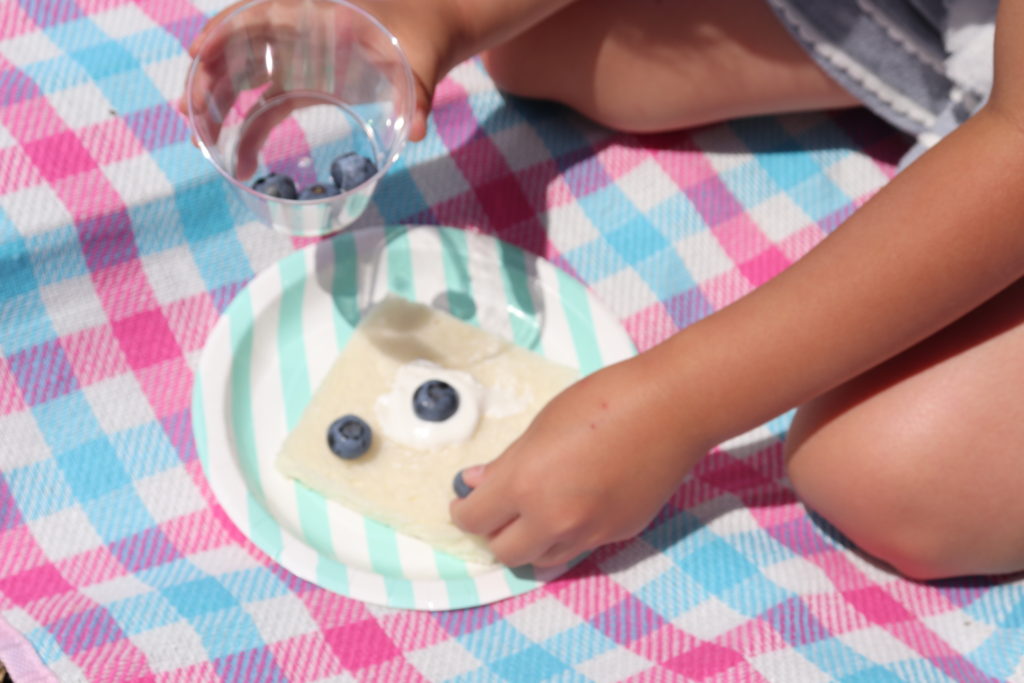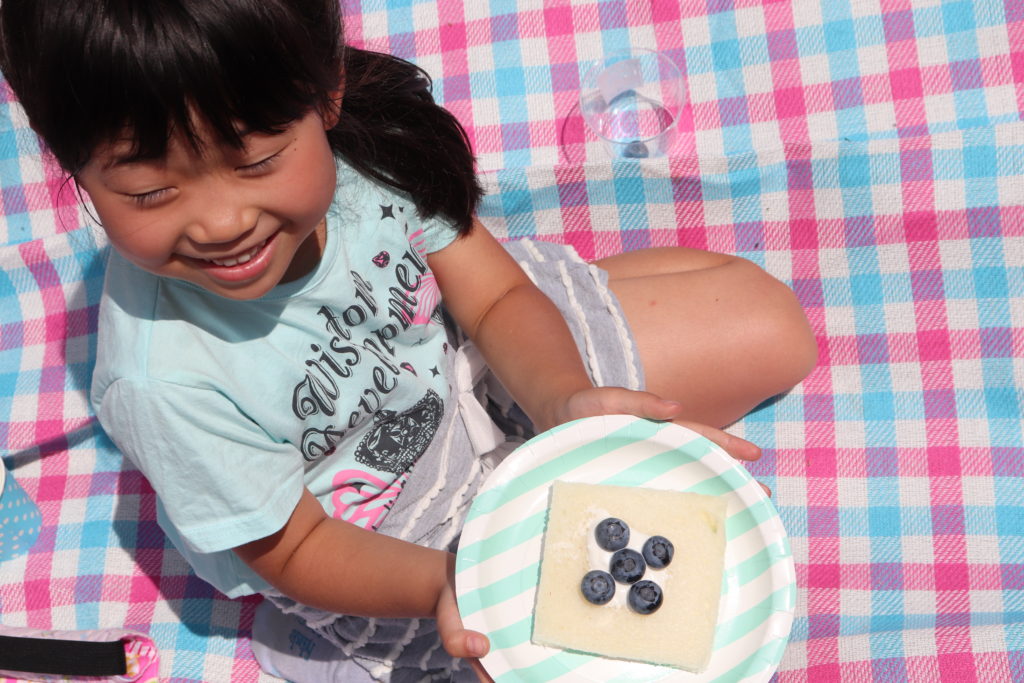 Next is making sandwiches! Spreading whipped cream on the bread and putting blueberries onto it, so yummy! As there is no time limited, children can enjoy slowly and freely. While the children are doing cooking, adults can enjoy themselves too.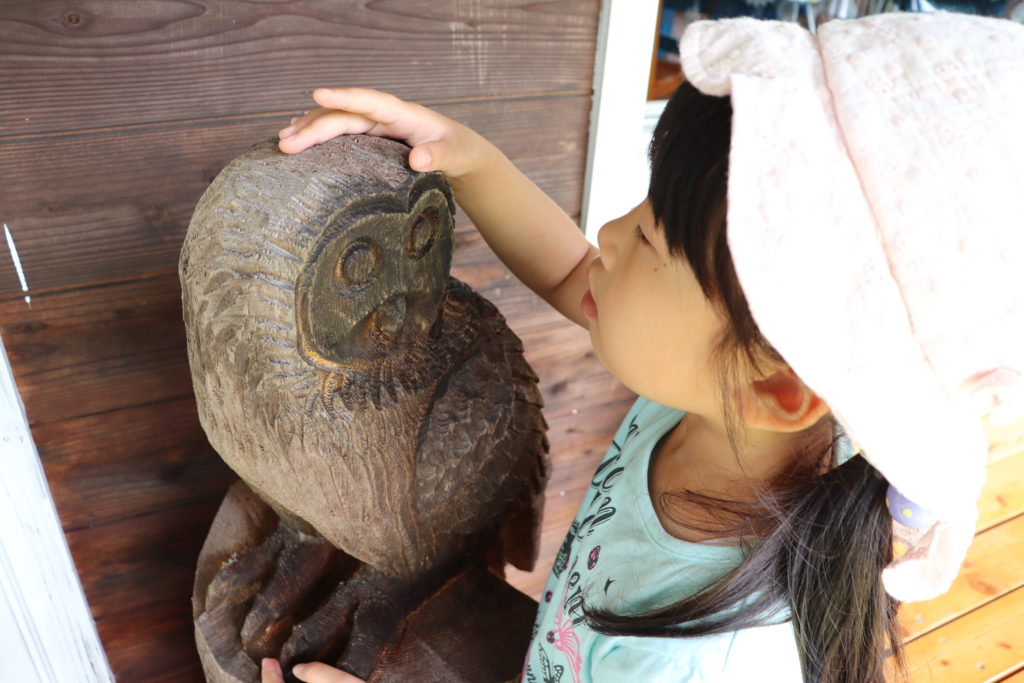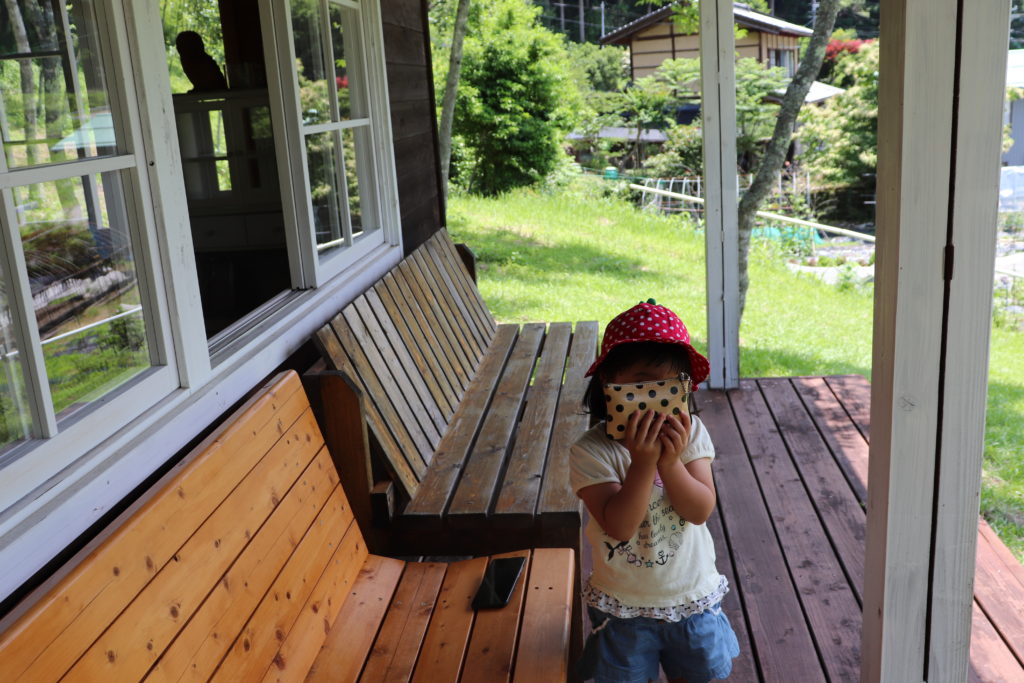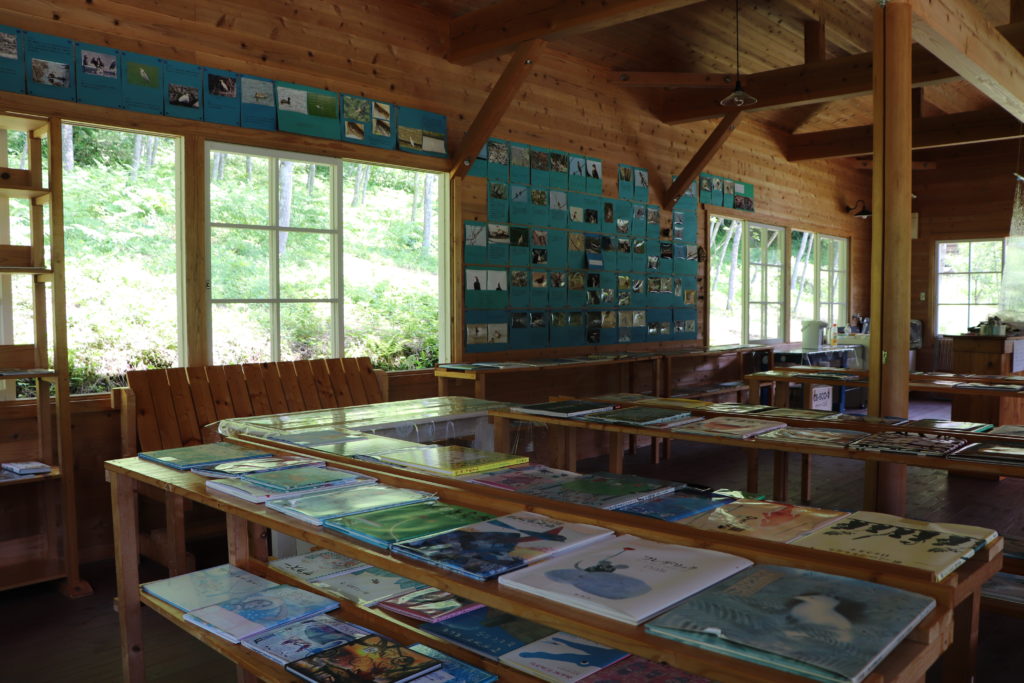 After having all these blueberries, we go back to the cottage for a rest. These wood carved owl and rabbit, made by Mr Matsui, welcome us back to this wooden cottage. Many picture books and pictures of birds are here inside the cottage.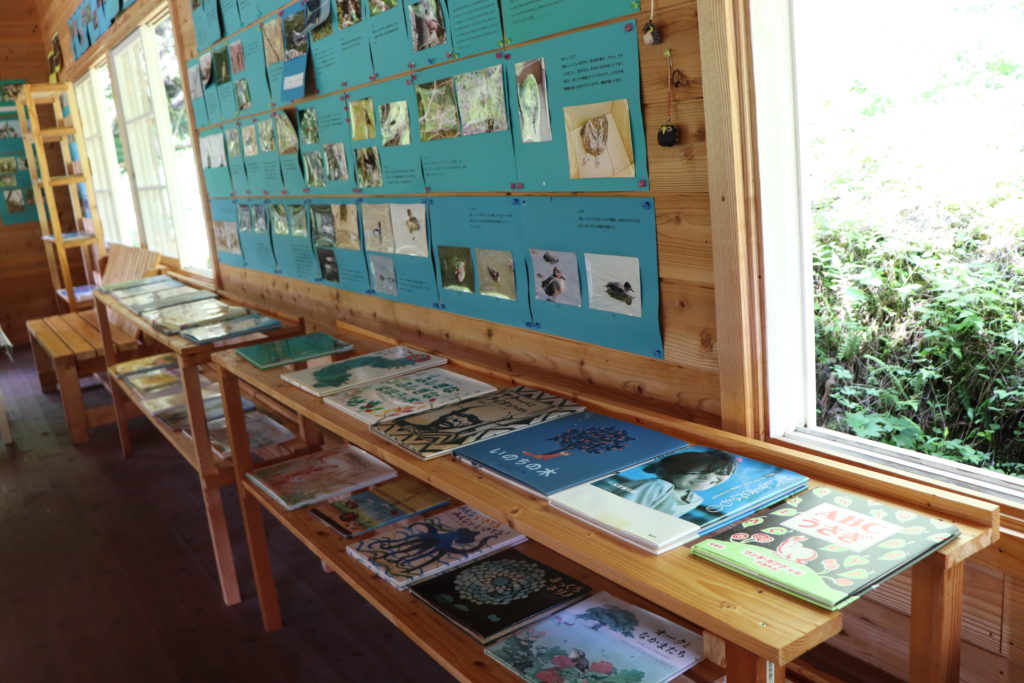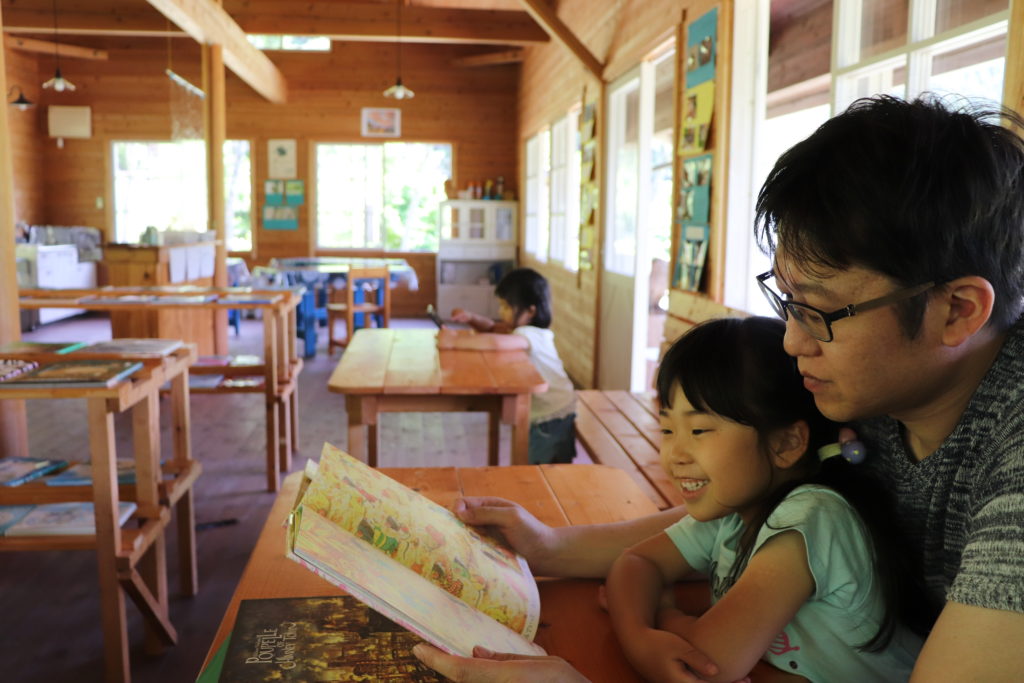 Around 300 picture books from old-school style for children to enjoyable kinds for adults can be found here. Inside the cottage with wind breezing through and music of a nightingale, reading picture books makes me feel calm.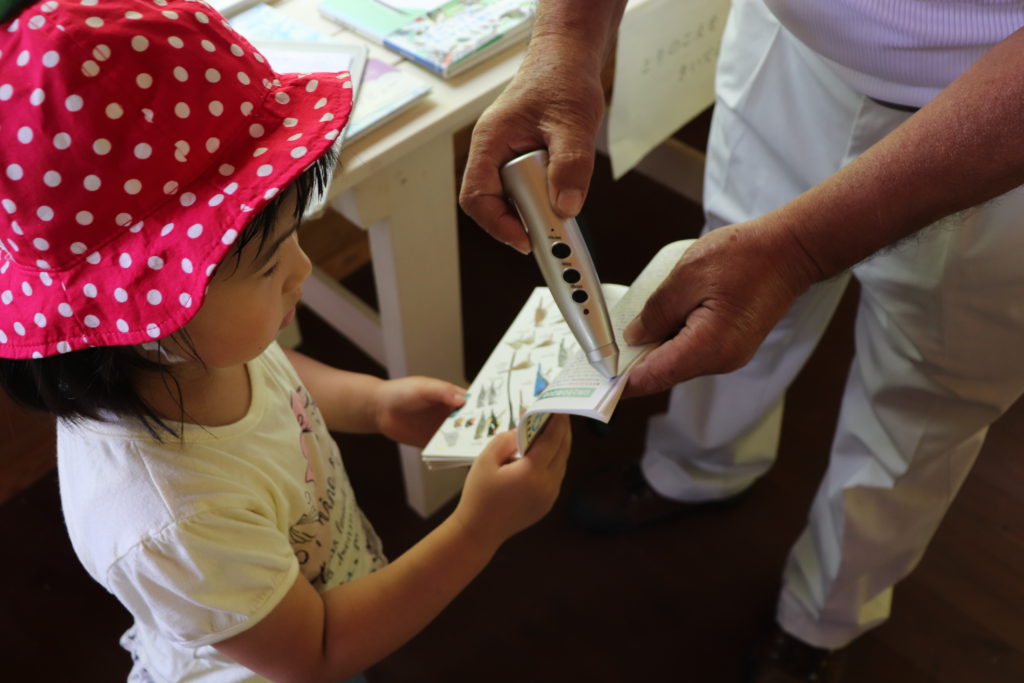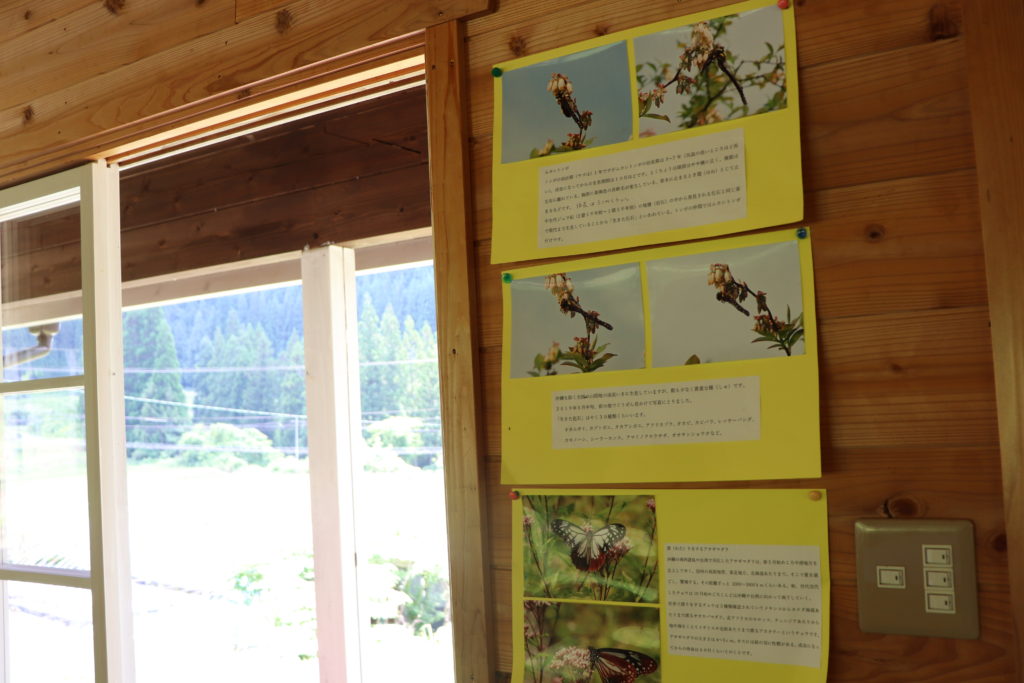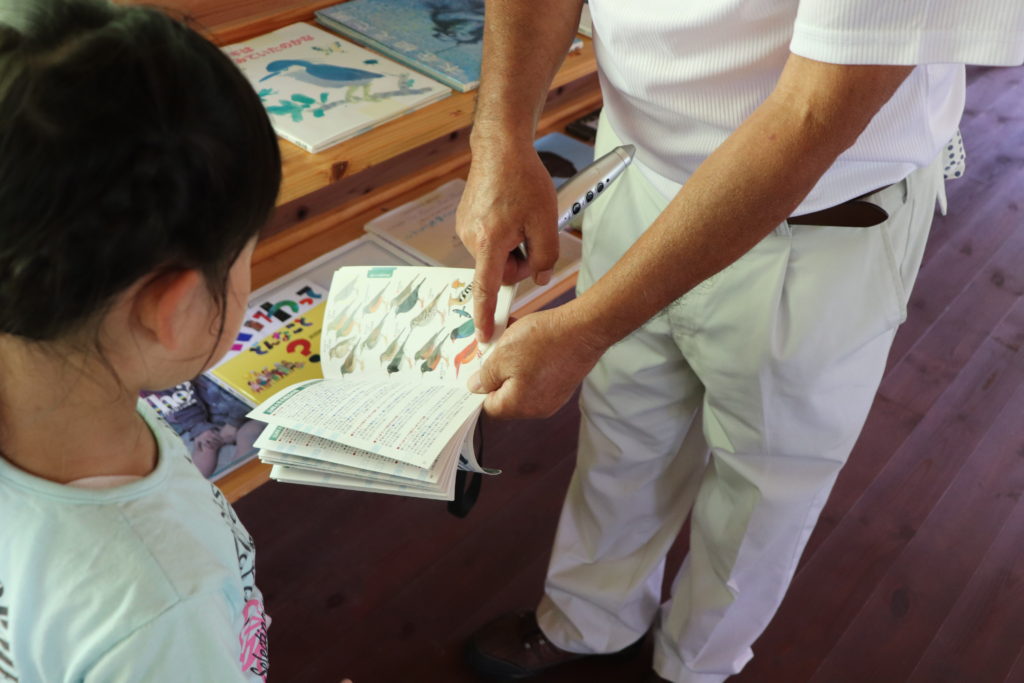 Pictures of birds and insects on the wall are taken by Mr Matsui near the farm. He tells us about taking a rare dragonfly. As Mr Matsui is a member of Wild Bird Society, he knows a lot about birds. Children like the bird guides that they can hear the sound of birds! They learn and enjoy a lot about birds by seeing pictures and reading bird guides.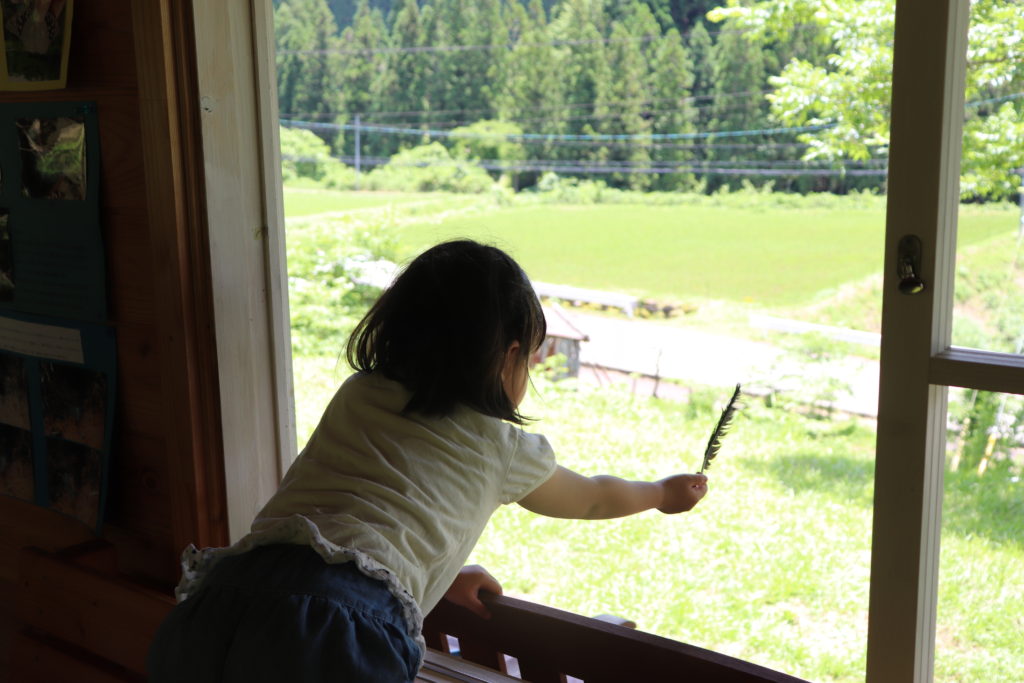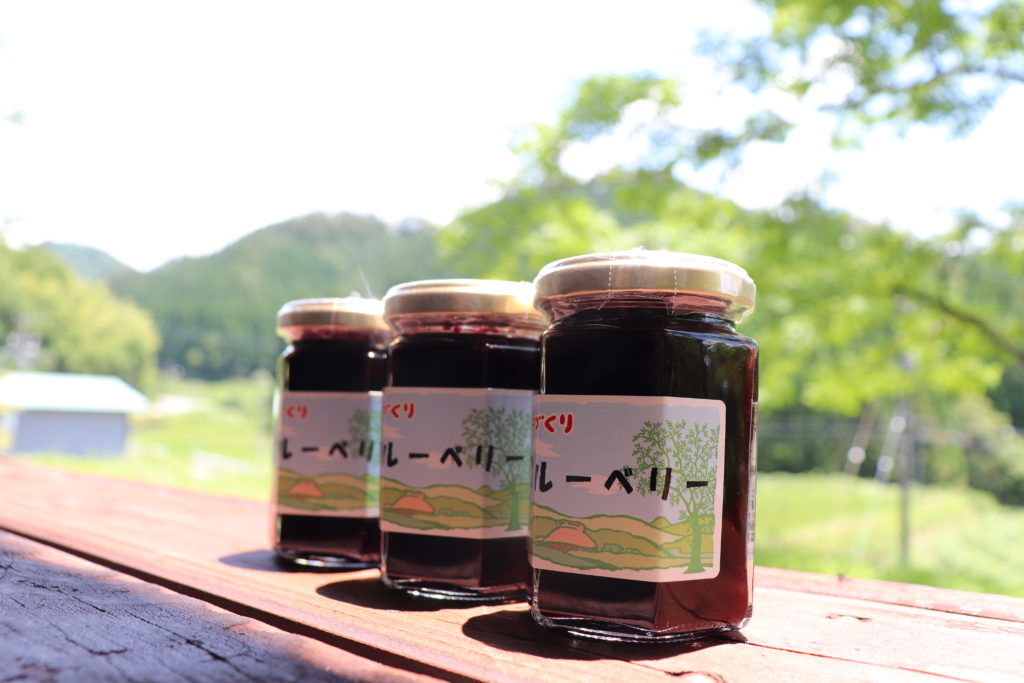 You can find feathers of birds dropped around the farm.
Mr Matsui shows us feather of a crow dropped this morning.
Blueberry jam making, operating every year, is suspended this year (2020). You can still buy blueberry jam for souvenir (650JPY, with tax).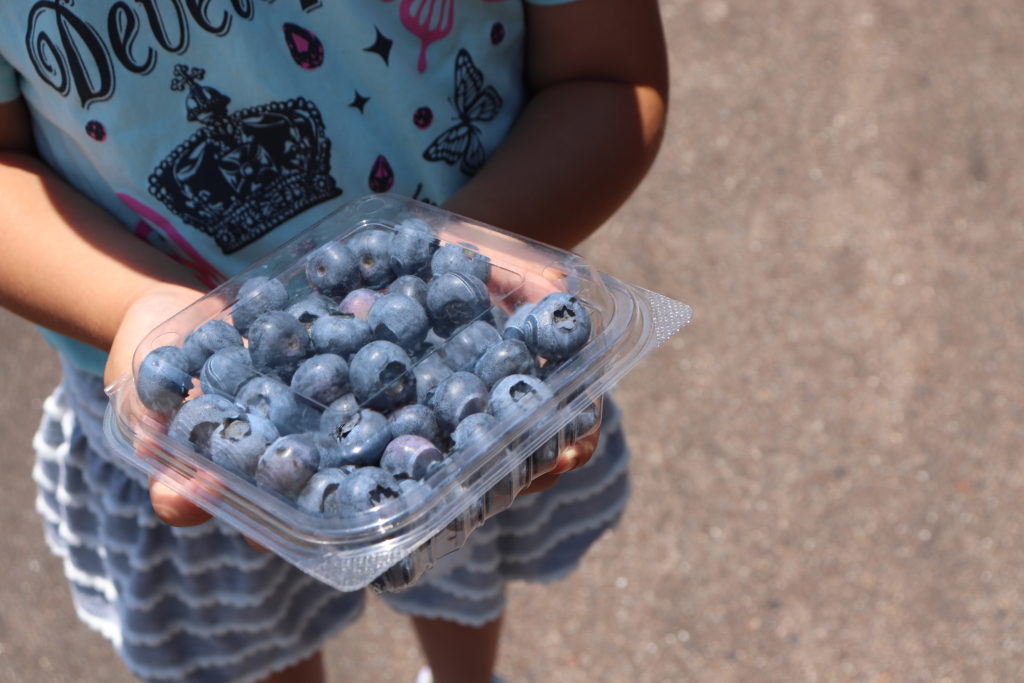 After having fun and cooling down, we buy a "Present pack" (500JPY, with tax) for picking blue berries and return to the farm.
"Itohav" is a word created by Kenji Miyazawa means Utopia. From blueberry picking to pictures of rare wild birds in Gujo, picture books, wood carving…all dreams of Mr Matsui are gathered altogether making here a utopia! It is a heartwarming trip full of handmade food and knowledge of wild birds. But please remember to bring a hat or a sun umbrella and wear sneakers!
Roadside Station Kokindenju-no-sato Yamato
See More
About TABITABI Gujo

TABITABI Gujo editorial
TABITABI Gujo is a general media site for sightseeing in Gujo introducing attractive tourist spots in Gujo with a slogan of "Gujo, a place you want to visit many many times." While knowing more about Gujo, we continue providing information on travel suggestions during each season in different areas, as well as the latest information of Gujo-shi.
Photographs by TABITABI Gujo Editor Team