4 Best Luxurious Restaurants for Girl's Getaway at Gujo!
Tag:
/*php var_dump($paged); */ ?>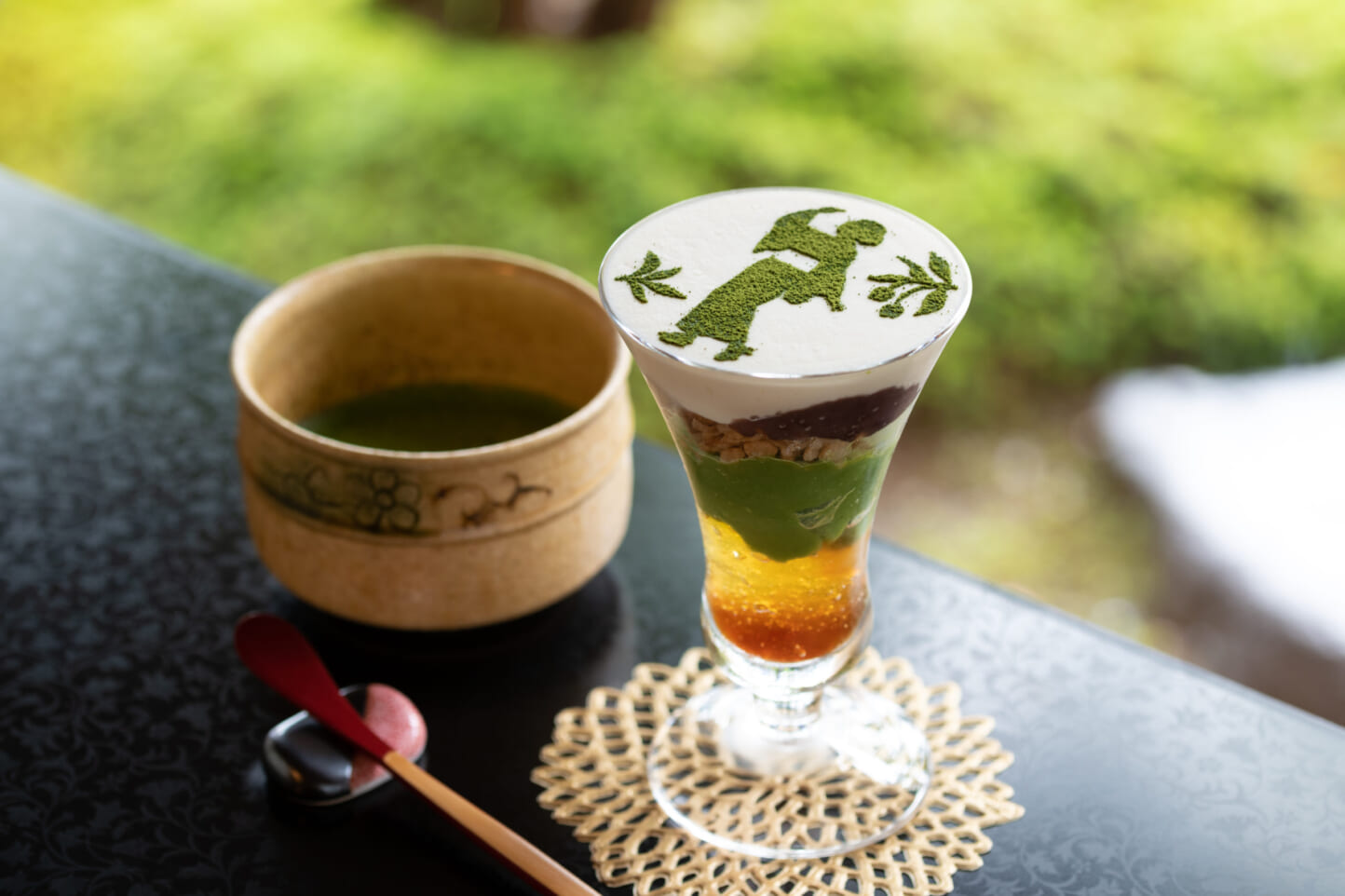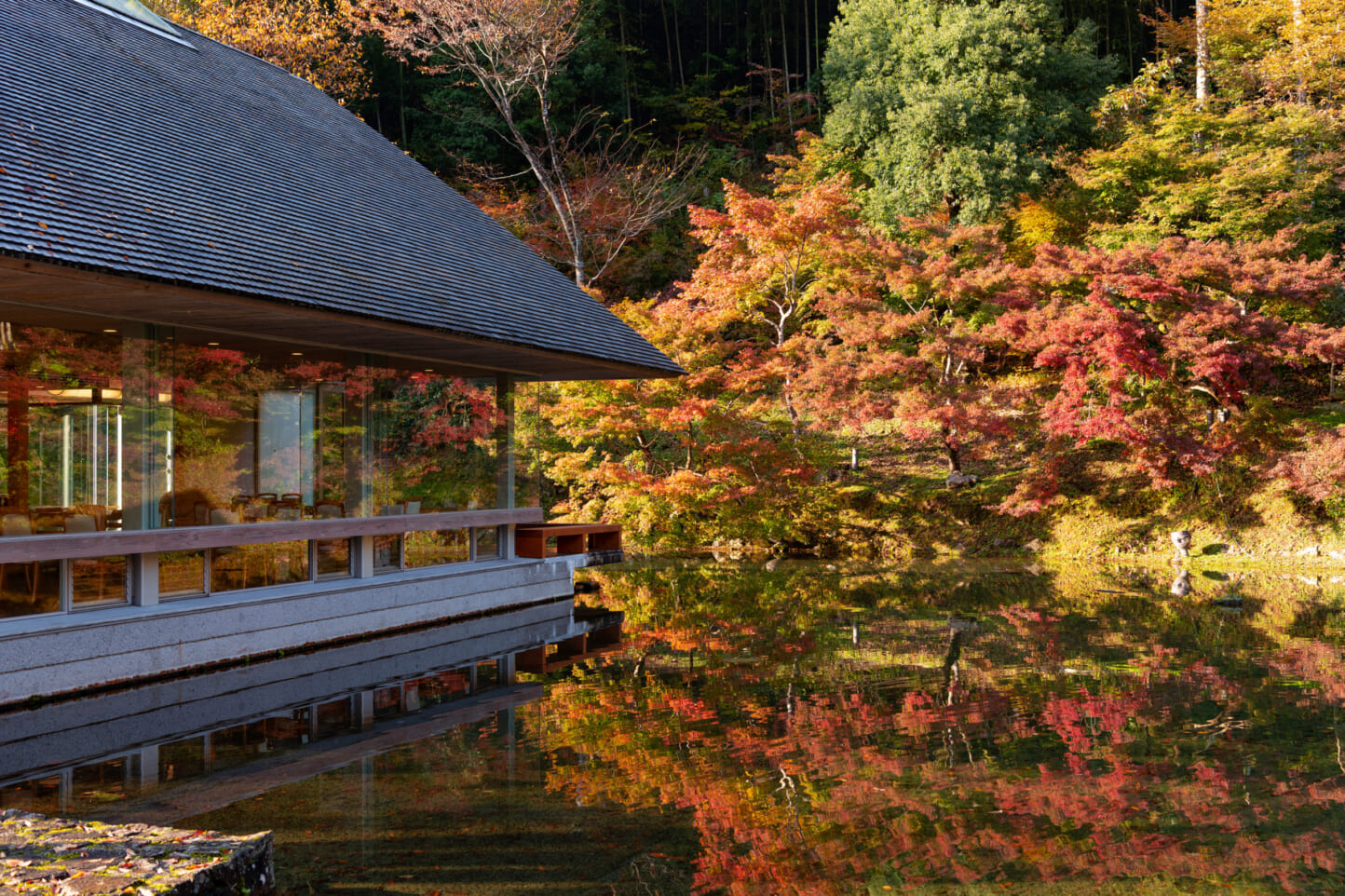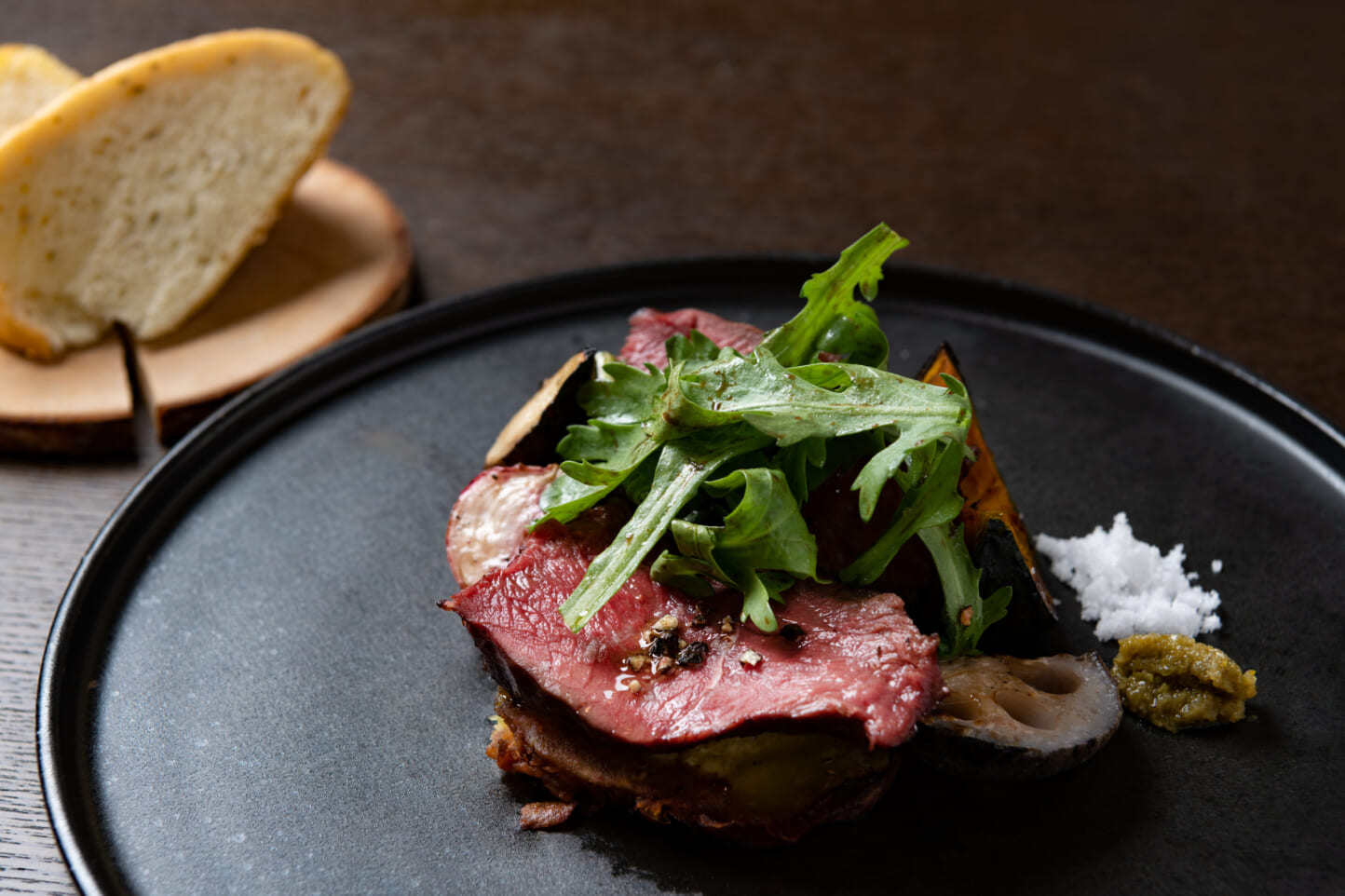 We are going to introduce 4 restaurants for girl's getaway with friends, mother and daughter or only yourself. Find a reward for yourself after working so hard every day! Let us have an elegant and luxurious moment with gourmet at Gujo!
A must for girl's getaway! Relaxing at a Japanese café
"Matcha Shop Sogian"
Get a detour to this old-style café and restaurant when we are walking around at Gujo Hachiman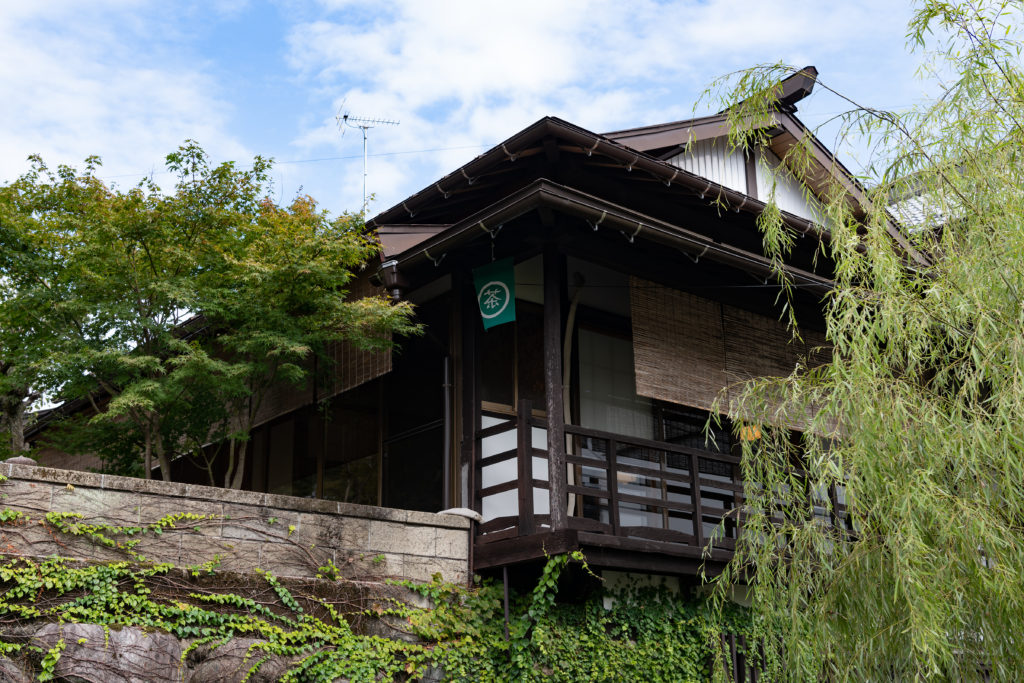 Beside the famous Sogisui, "Matcha Shop Sogian" is a café serving Japanese-style sweets with tasteful layout. Female owner of this café visited Gujo when she was still a student. She liked this place and decided to move from here hometown, Nagano.Menu includes matcha from Gujo which is quite rare. Seasonal menus are also available like shaved ice in summer and chocolate fondue in winter.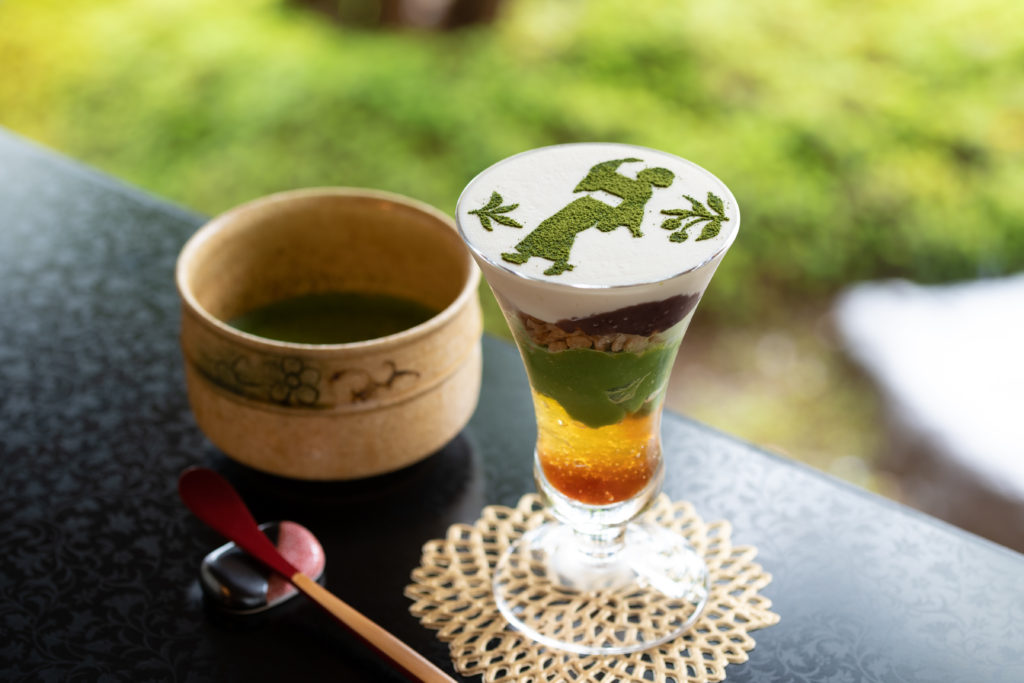 Sogian parfait set (1500JPY, with tax)
The most popular Sogian parfait layers with Hojicha jelly which tea leaves are from Gujo, brown sugar syrup, matcha pudding, matcha ice cream, red bean paste and Shiratama (Rice-flour dumplings). The top is fluffy fresh cream with less sweet. And matcha is made by clear water of Gujo. A pattern of Gujo Odori dance "Kawasaki" is made with matcha powder. Don't forget to take a picture before you eat!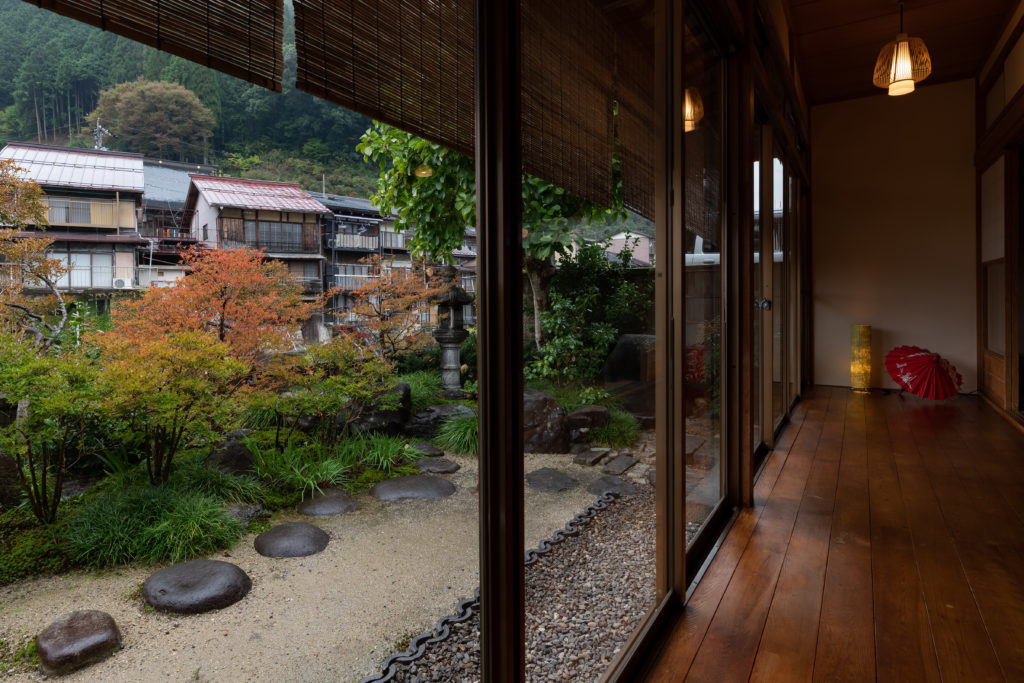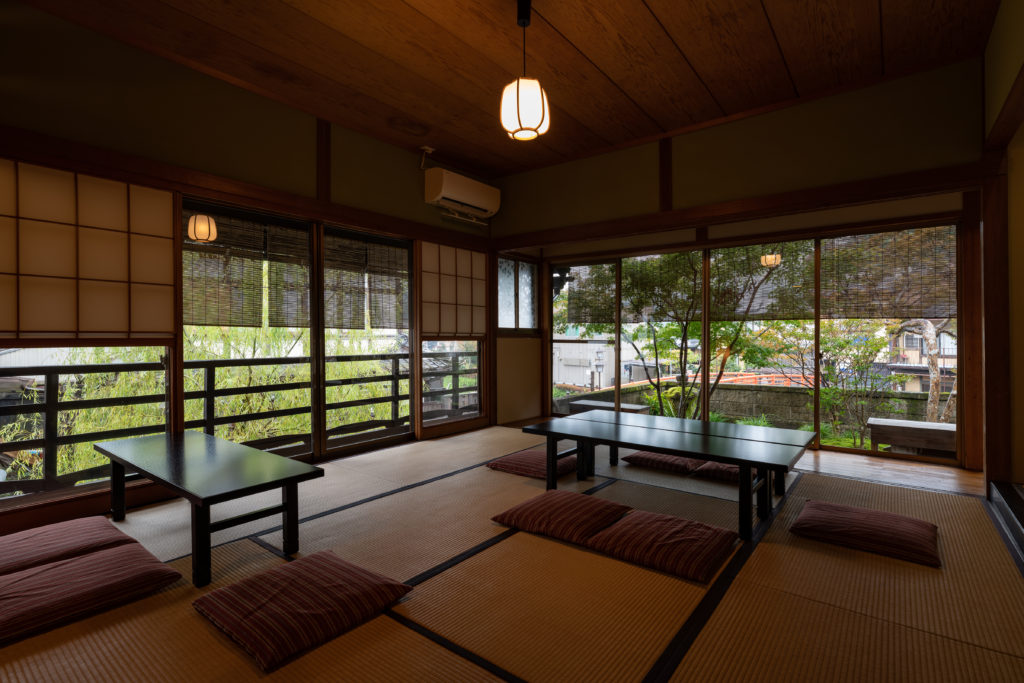 As you need to take off your shoes at the entrance of this Japanese style cafe, sitting along the veranda to see the bridge beside the Sogisui is relaxing. This café provides a quiet place to enjoy your time. Feel free to visit while you are walking around the town.
Luxurious lunch at a hidden Italian restaurant
"Ristorante Suzumenoiori"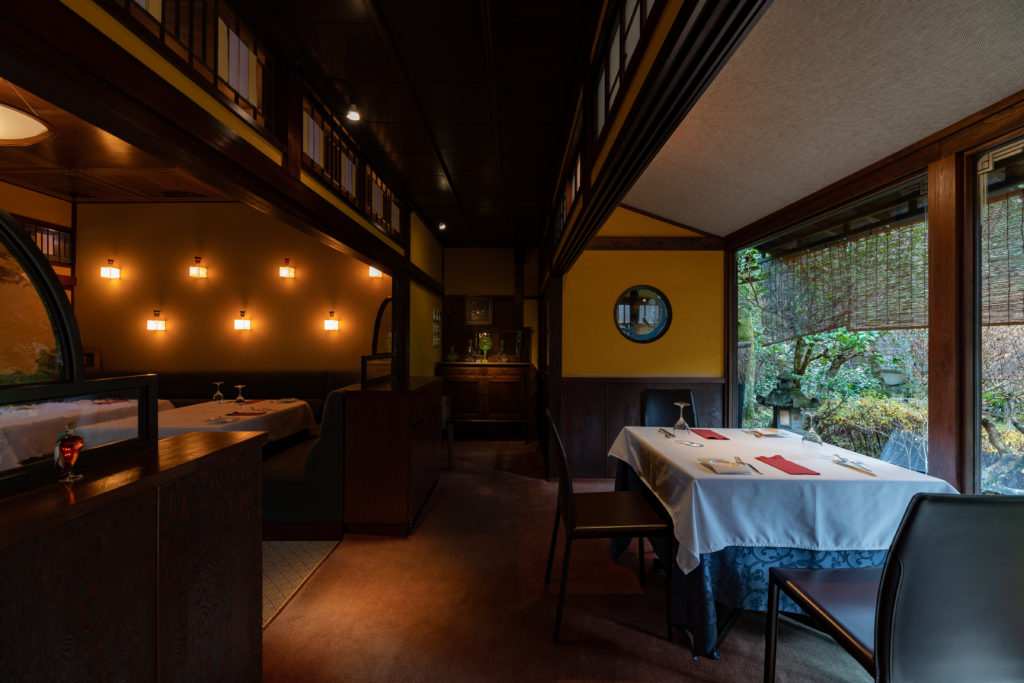 Ristorante Suzumenoiori is an Italian restaurant located at this quiet Gujo-shi. It is refurbished from an old house built in 1928 along Yoshidagawa River. The decoration inside the restaurant shows the mixture of Western and Japanese culture. It was a villa of a celebrity in Gujo. All the decorations remain unchanged with many details. As the name of the restaurant "Suzume", means sparrow, there are sparrows decorated here. Some of them are present from regular customers. Many customers come from far away and also loved by the locals.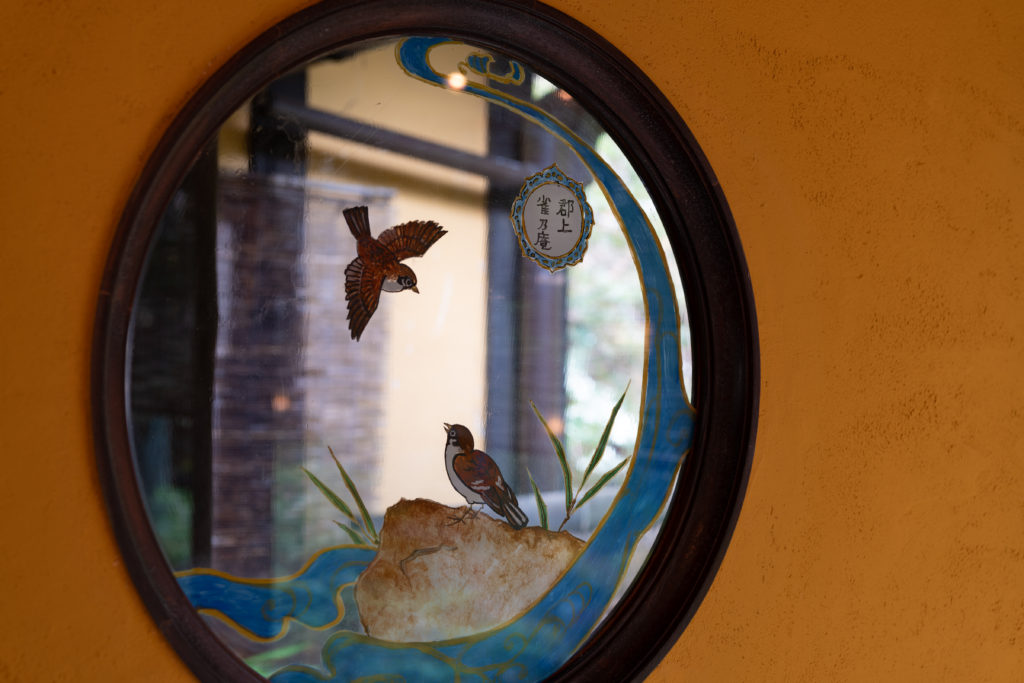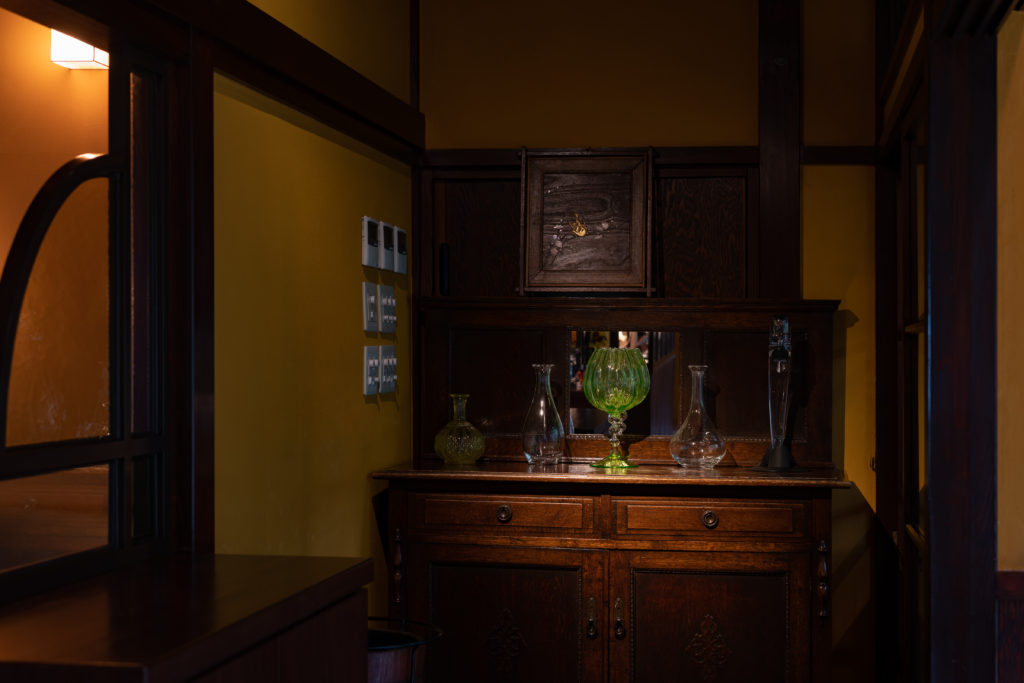 Although it is located near to sightseeing spots like Igawa-no-komichi Lane, Yoshidagawa River and Former Hachiman Government Building, it can still keep the silence, not affected by the surrounding noise. Seeing the beautiful rock garden and listening to the sound of water stream and having Italian cuisine.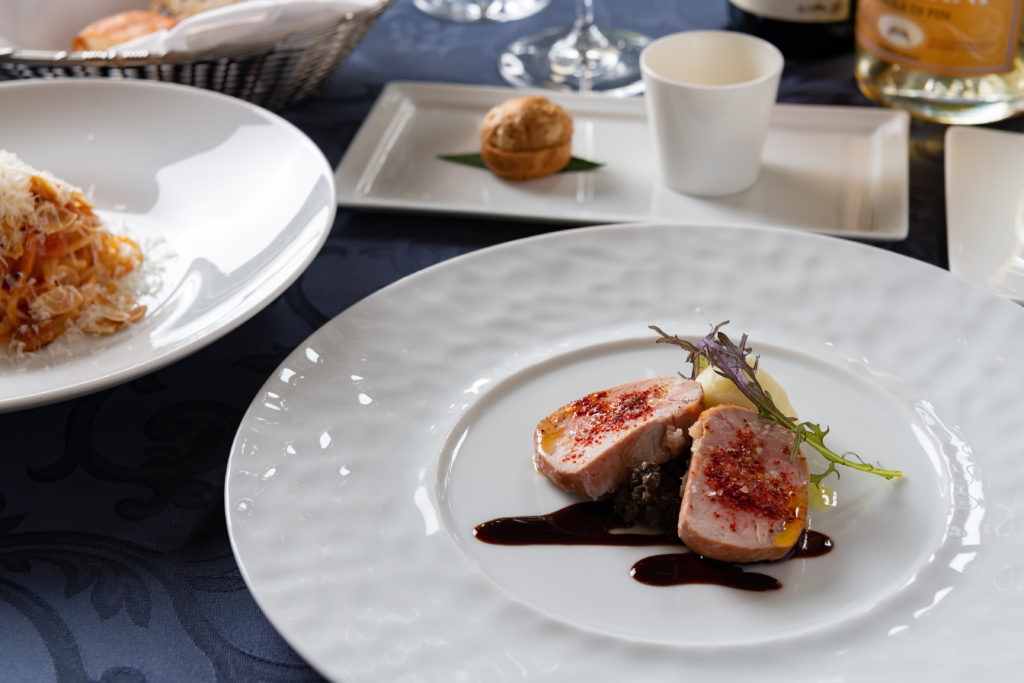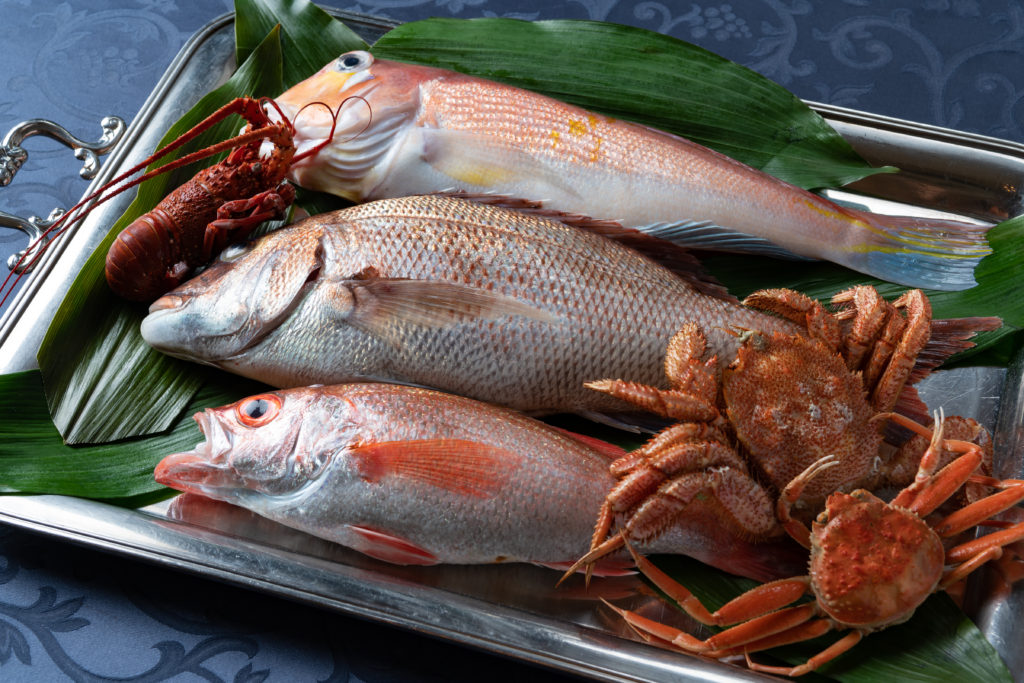 Ingredients used are natural Ayu (Sweetfish), wild game meat, Hida beef and other local fresh food from Gujo. We have chosen meat for our main dish, but the staff tells us today's recommend is fish! We are surprised to see all fresh fish! Although Gifu-ken is a landlocked prefecture, chef of this restaurant chooses fresh fish from the fish market by himself!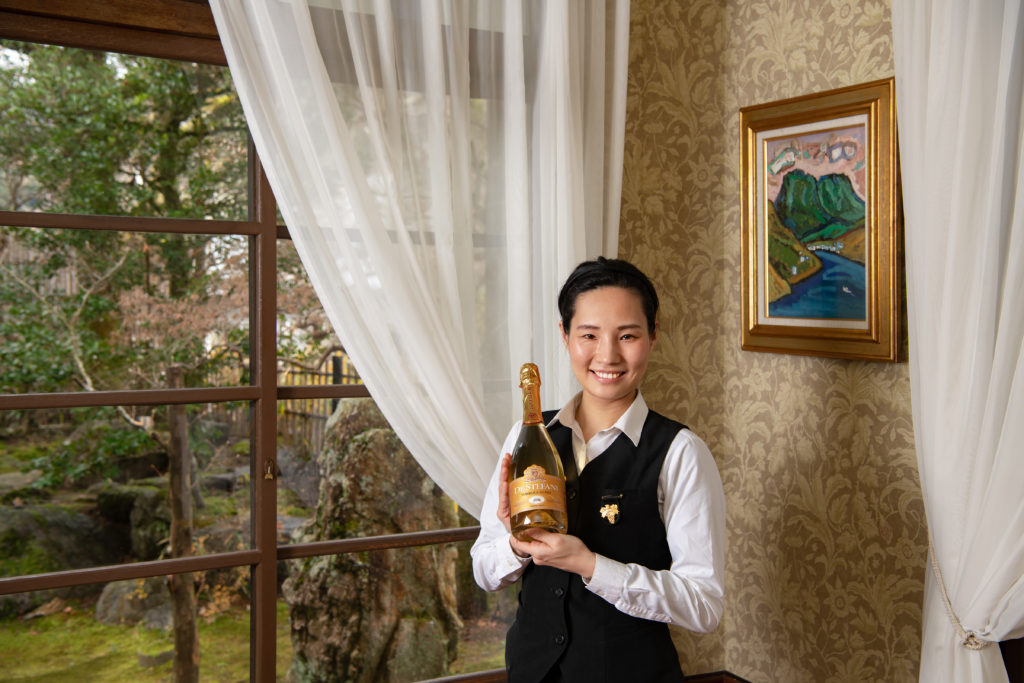 We talk with sommelier Mr Tsujimoto to choose our wine to match our dishes. Service provided by the restaurant is too good that makes you forget about all the troubles in daily life.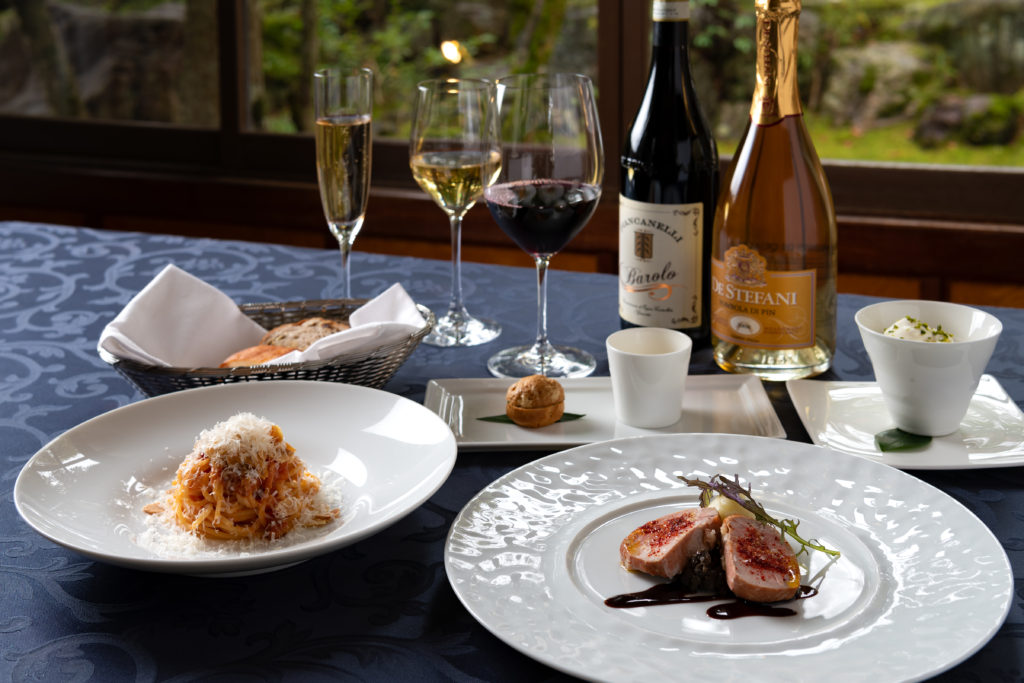 It is a lunch course with appetizer, main dish, pasta and dessert. Dishes change according to stock today. Please dial to check before you make a reservation. Wine and other non-alcohol drinks and non-caffeinated tea are provided.
Lunch menu starts from 2900JPY (Without tax and service charge). If there is vacancy, same-day phone reservations are available. As it is an inn & restaurant, morning set (2900JPY, with tax and service charge) is provided with reservation. Starting a new day after having delicious French toast and cheese for breakfast will be nice!
Go a bit further! Your next destination is this luxurious restaurant.
About TABITABI Gujo

TABITABI Gujo editorial
TABITABI Gujo is a general media site for sightseeing in Gujo introducing attractive tourist spots in Gujo with a slogan of "Gujo, a place you want to visit many many times." While knowing more about Gujo, we continue providing information on travel suggestions during each season in different areas, as well as the latest information of Gujo-shi.
Photographs by TABITABI Gujo Editor Team