Home of food replica, Gujo Hachiman
Making your own Tempura
looking the same as real food!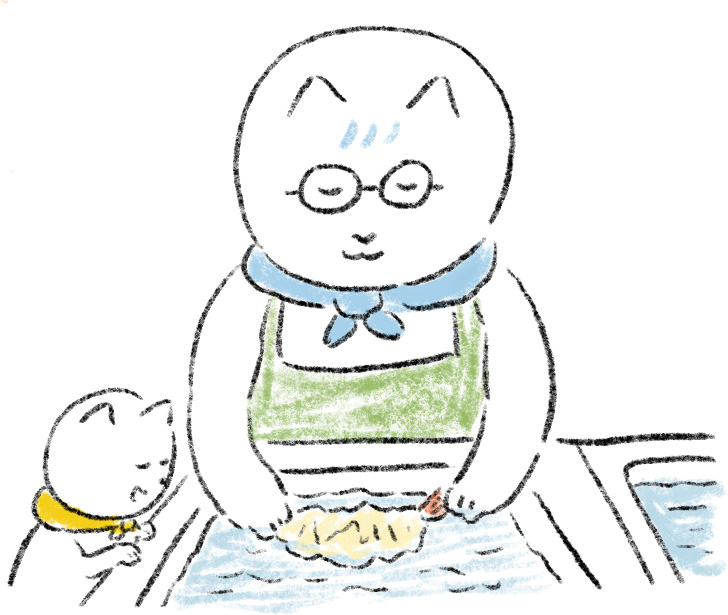 Gujo Hachiman is active in producing food replicas and having the largest production volume in Japan. Food replica is a plastic model of food that looks exactly like the real thing displayed at restaurants. More than 80 years ago, Mr Takizo Iwasaki from Gujo Hachiman was impressed by wax melted from a candle and became like a plum blossom. Production of food replica started.There are many workshops where you can experience making food replicas in Gujo.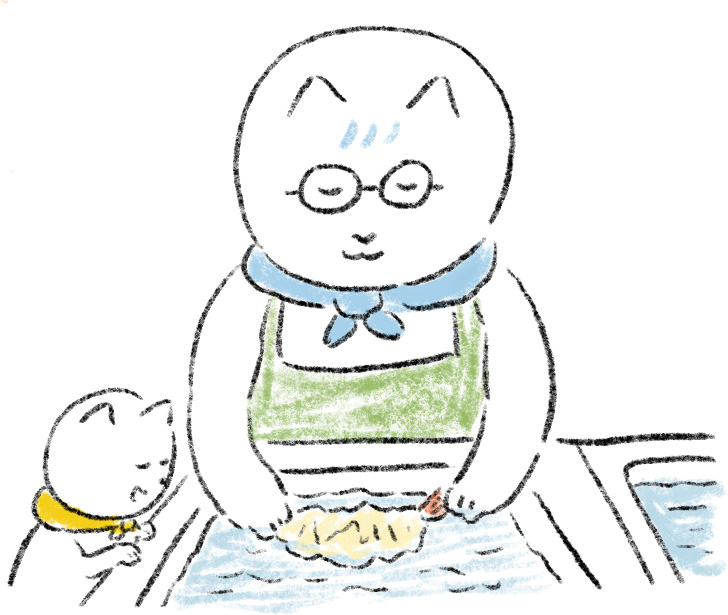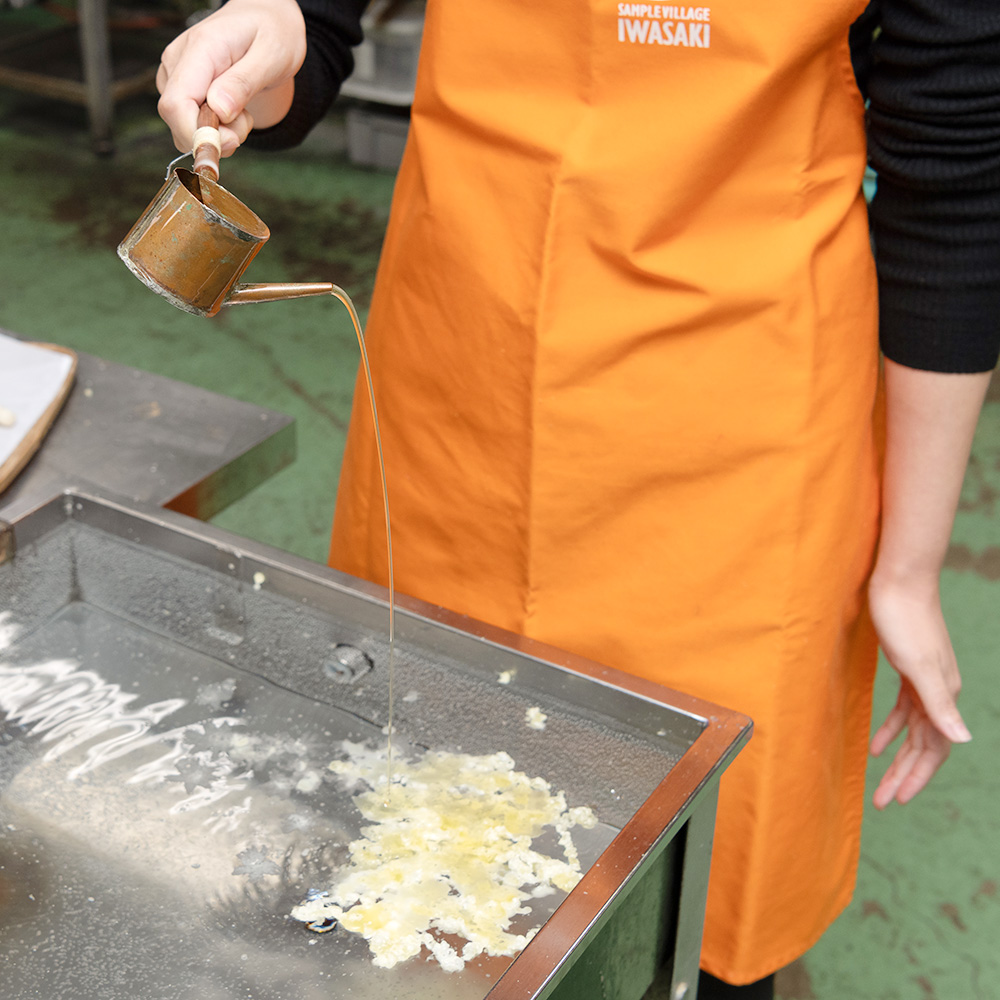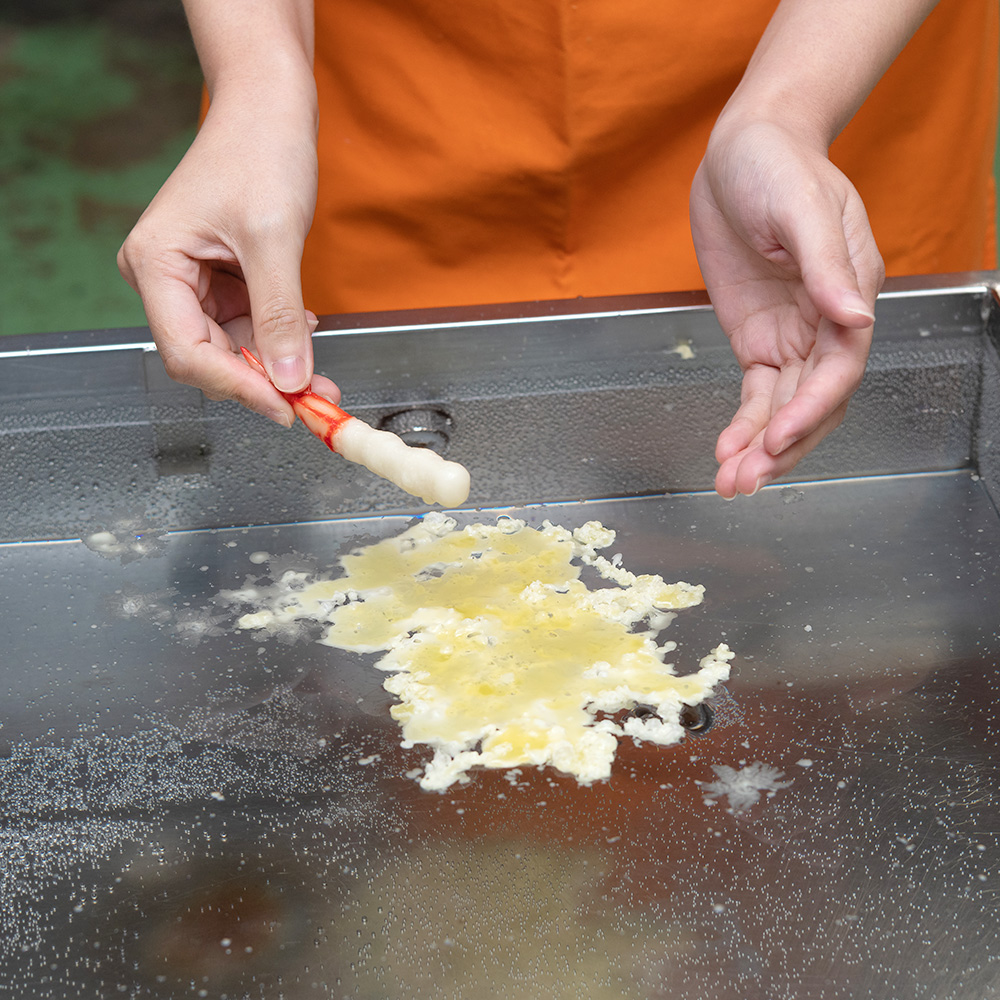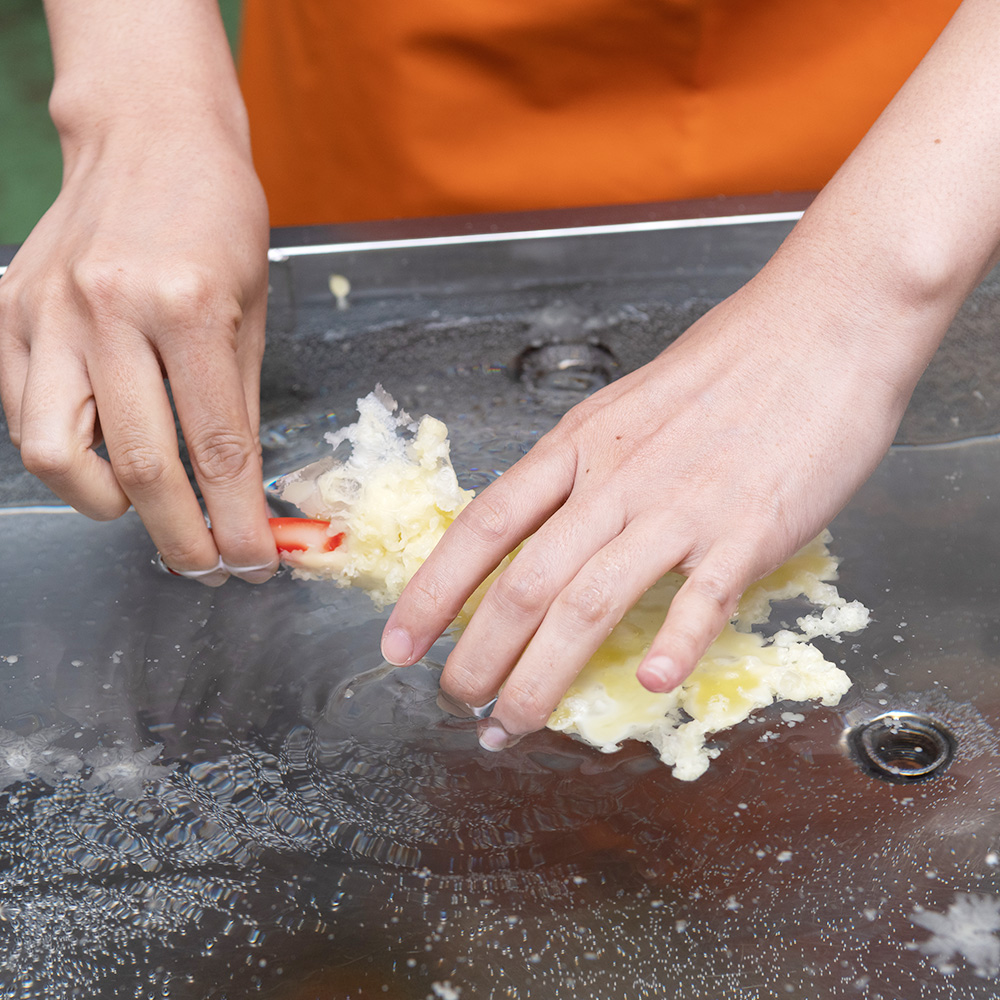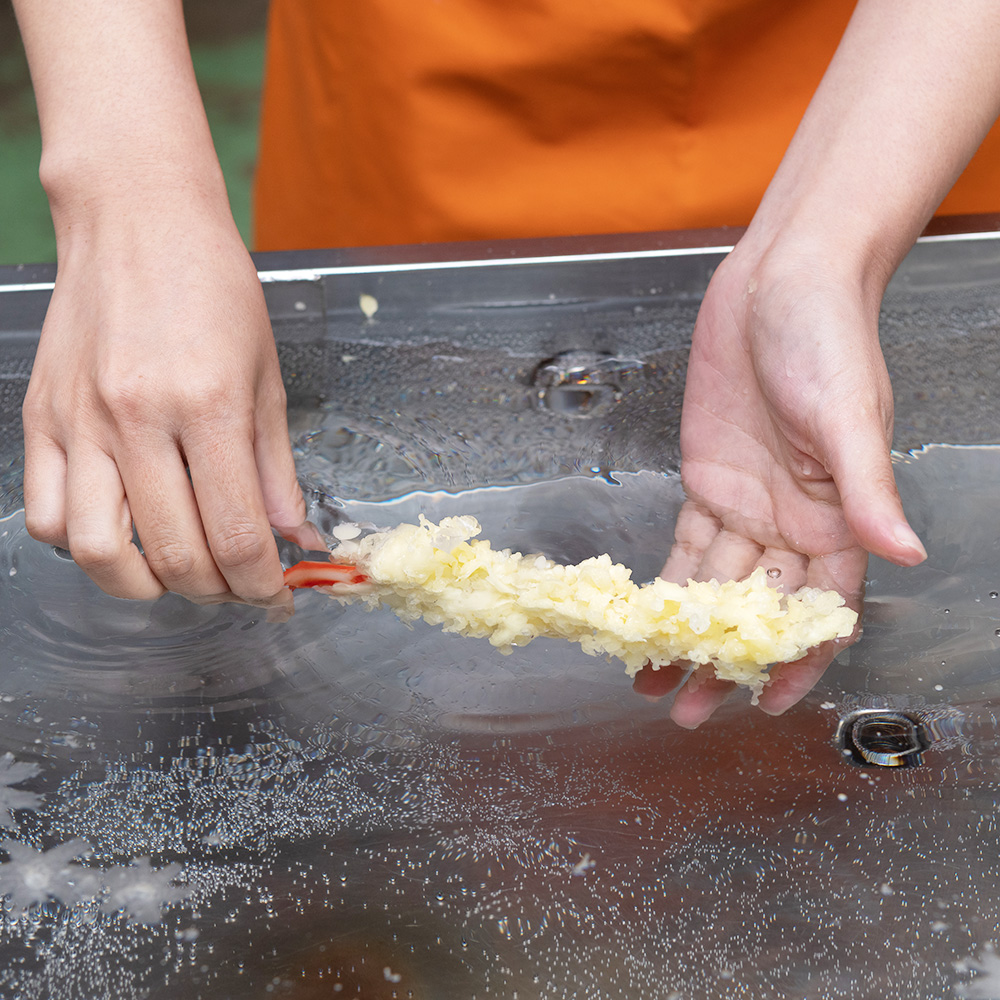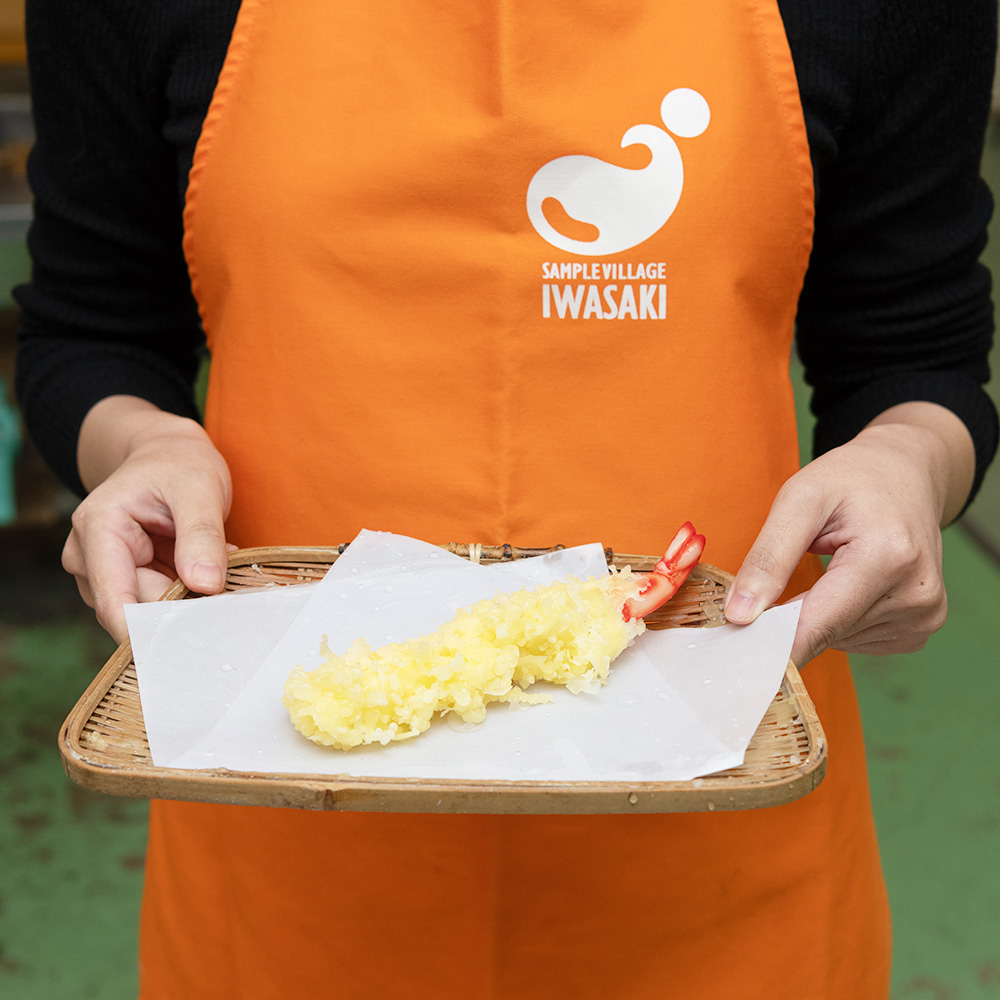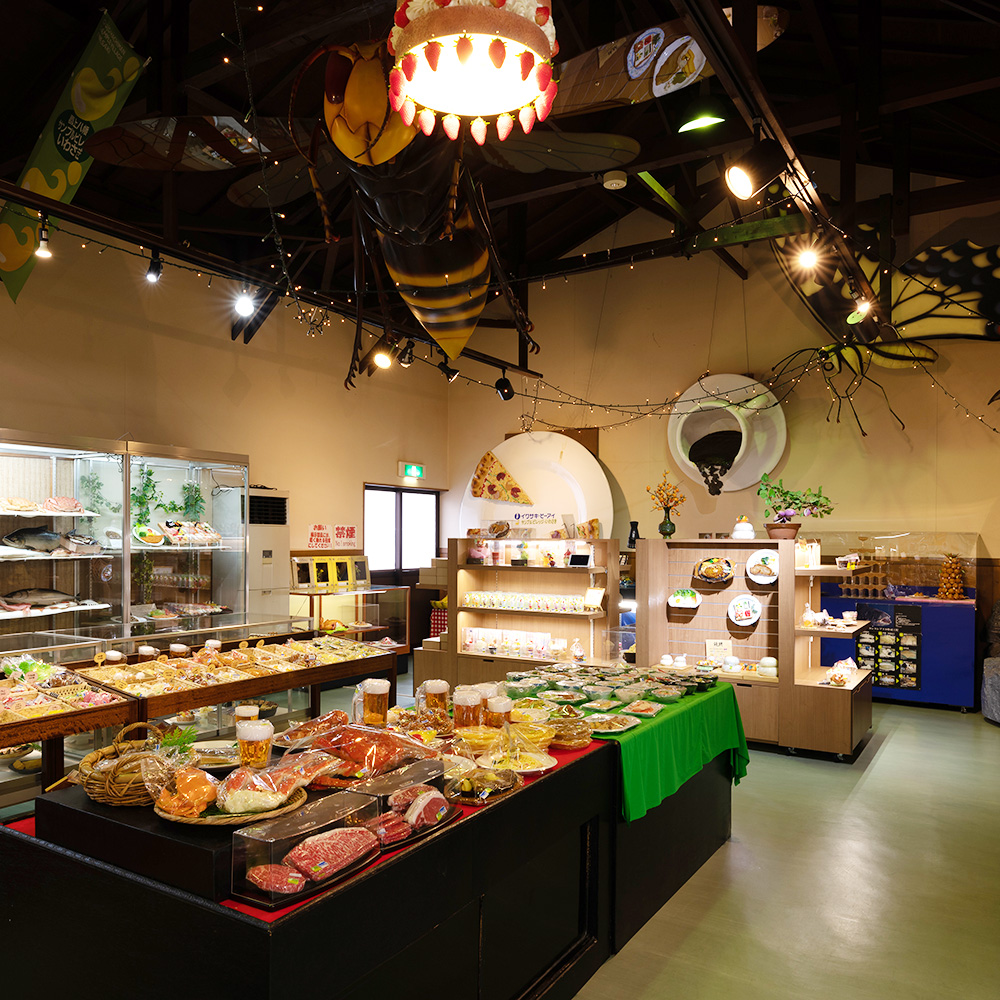 Sample Village IWASAKI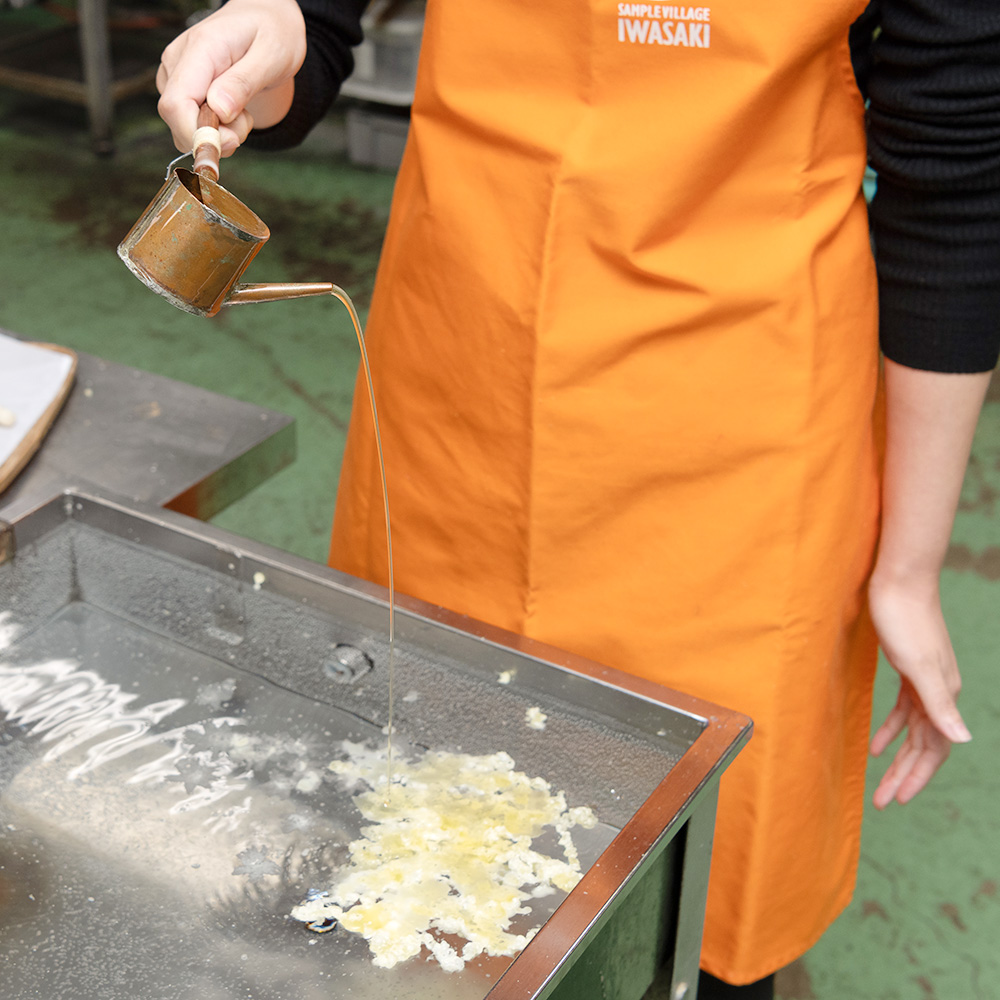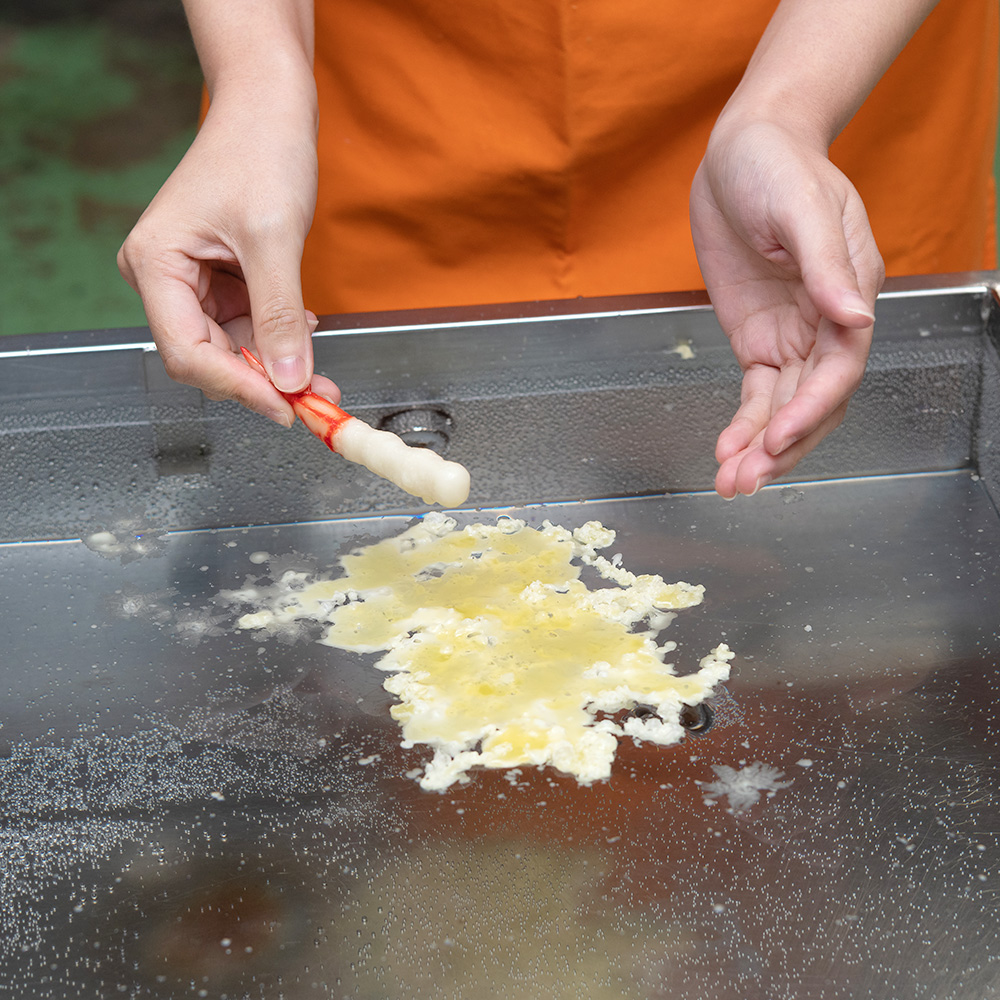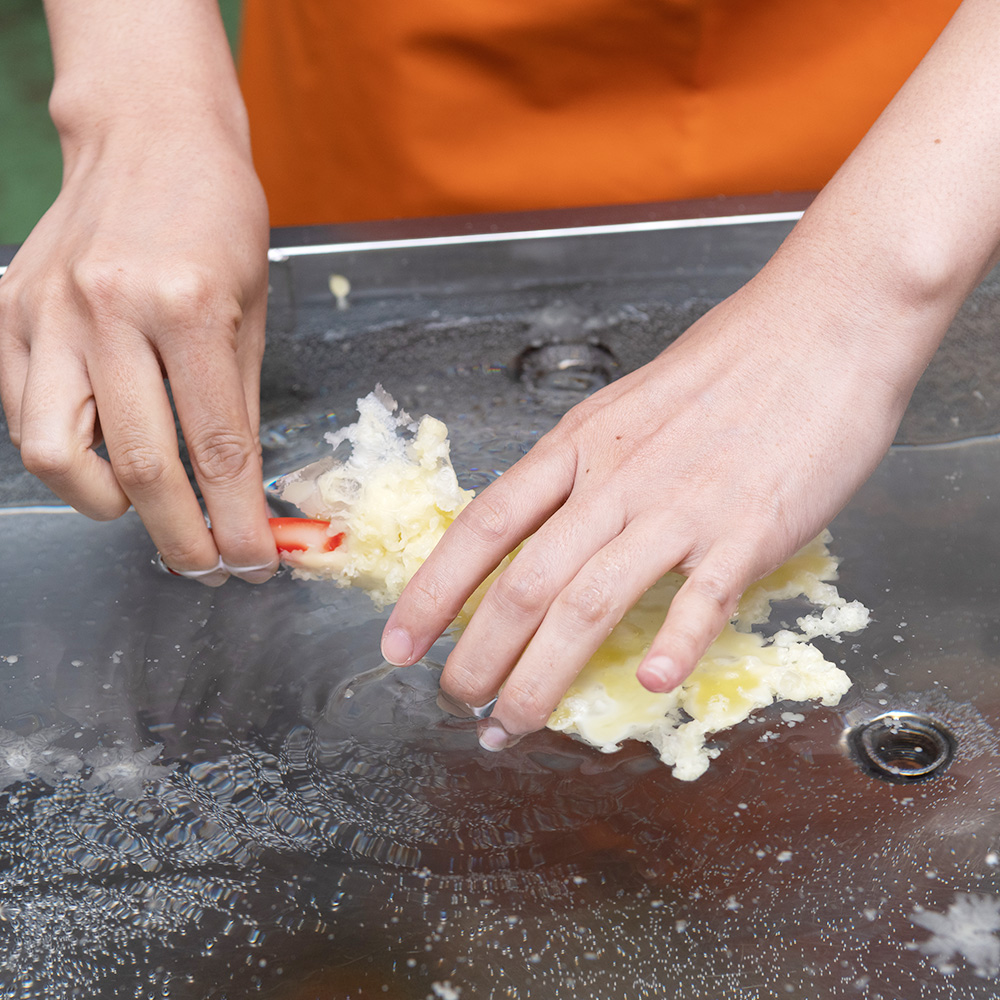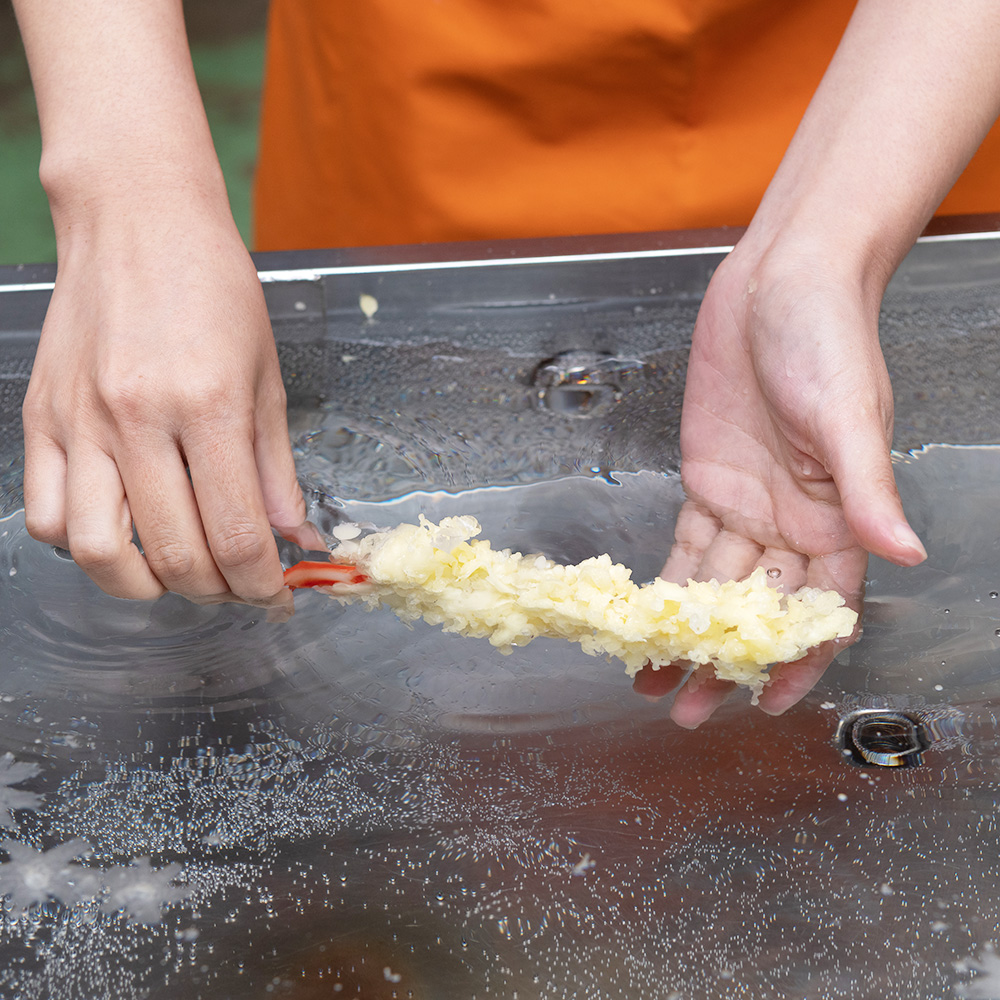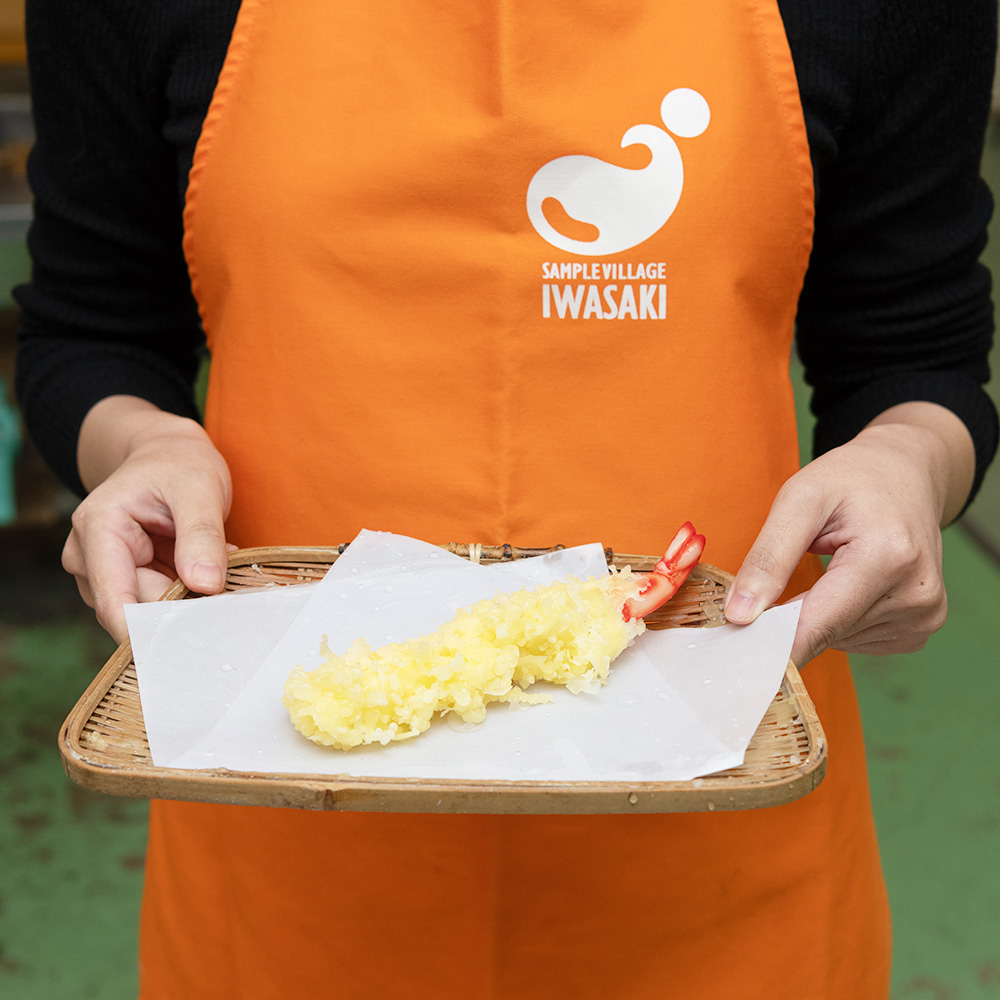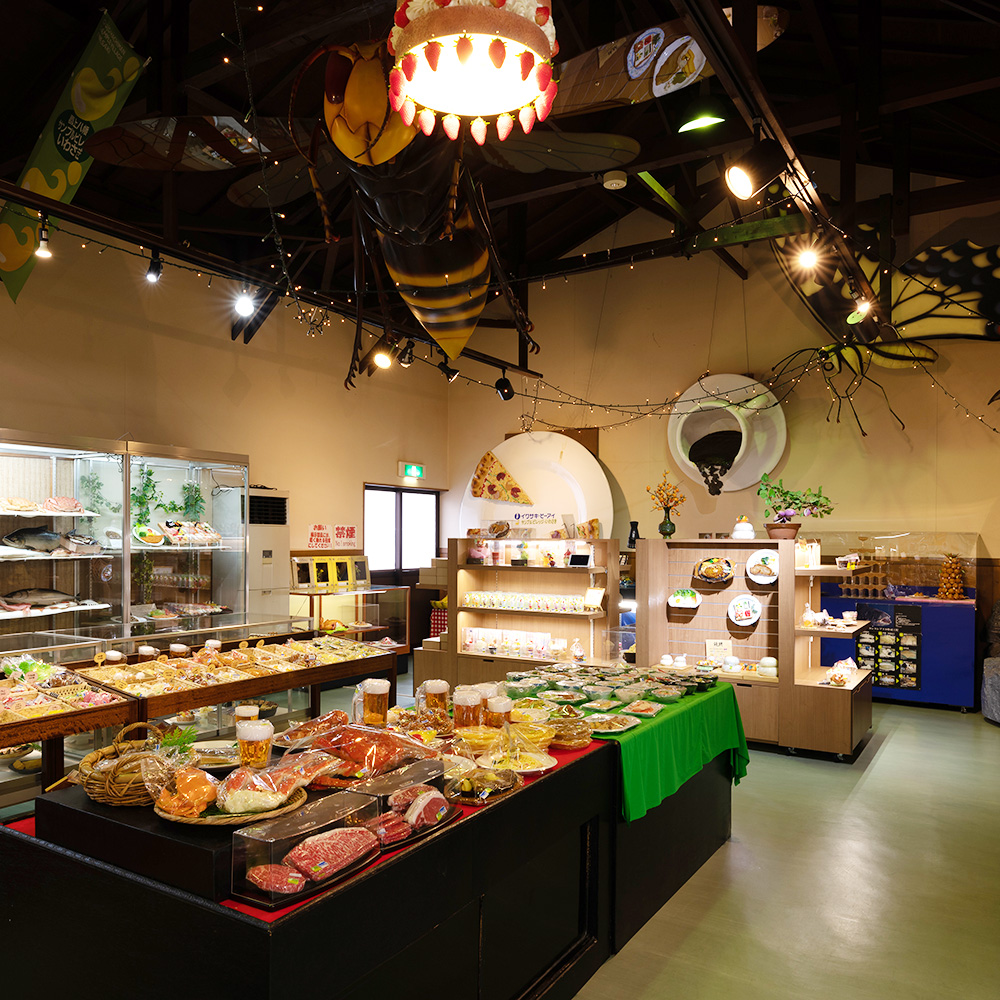 0/0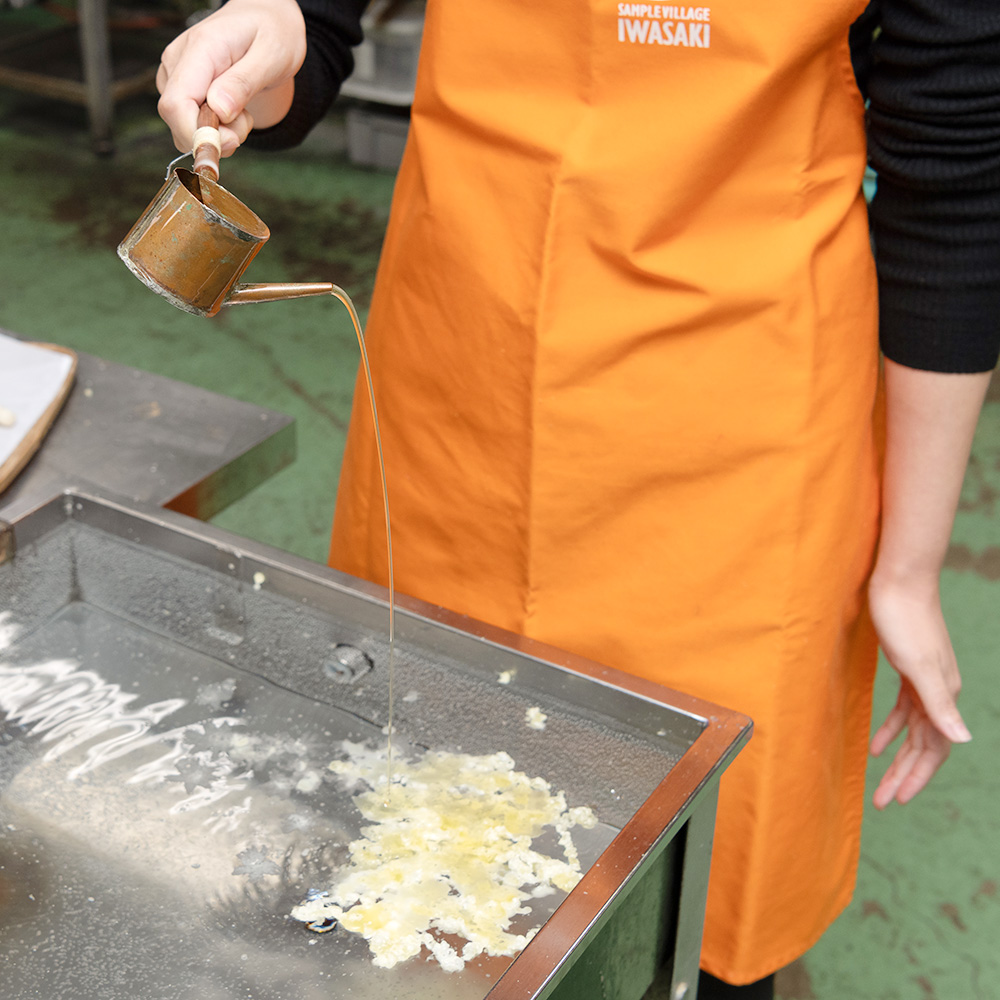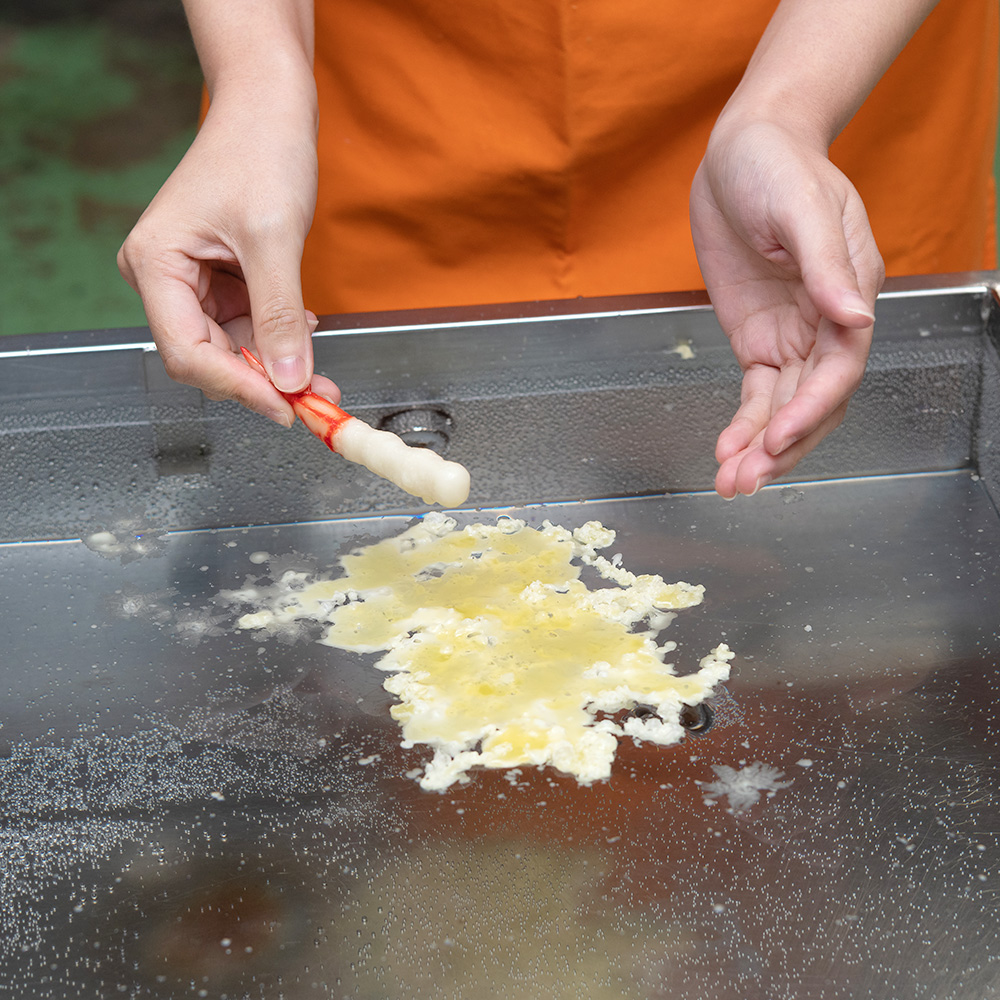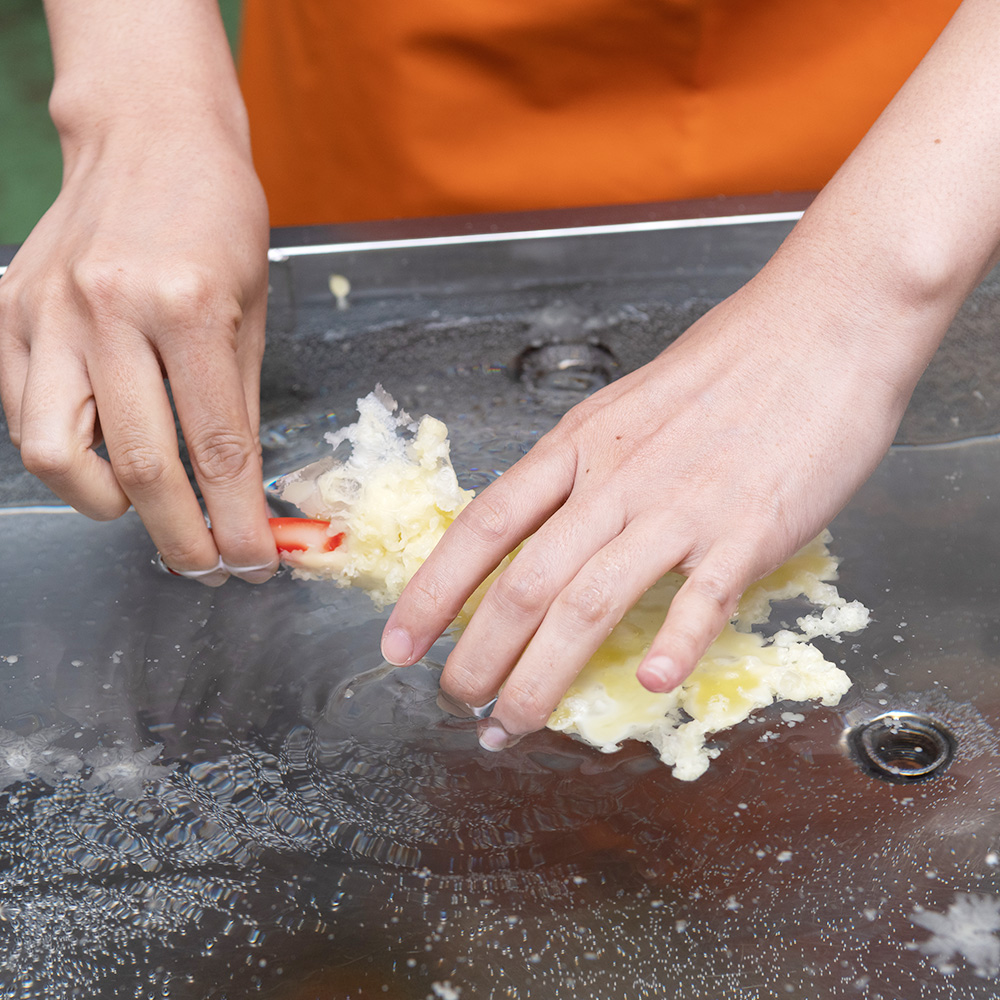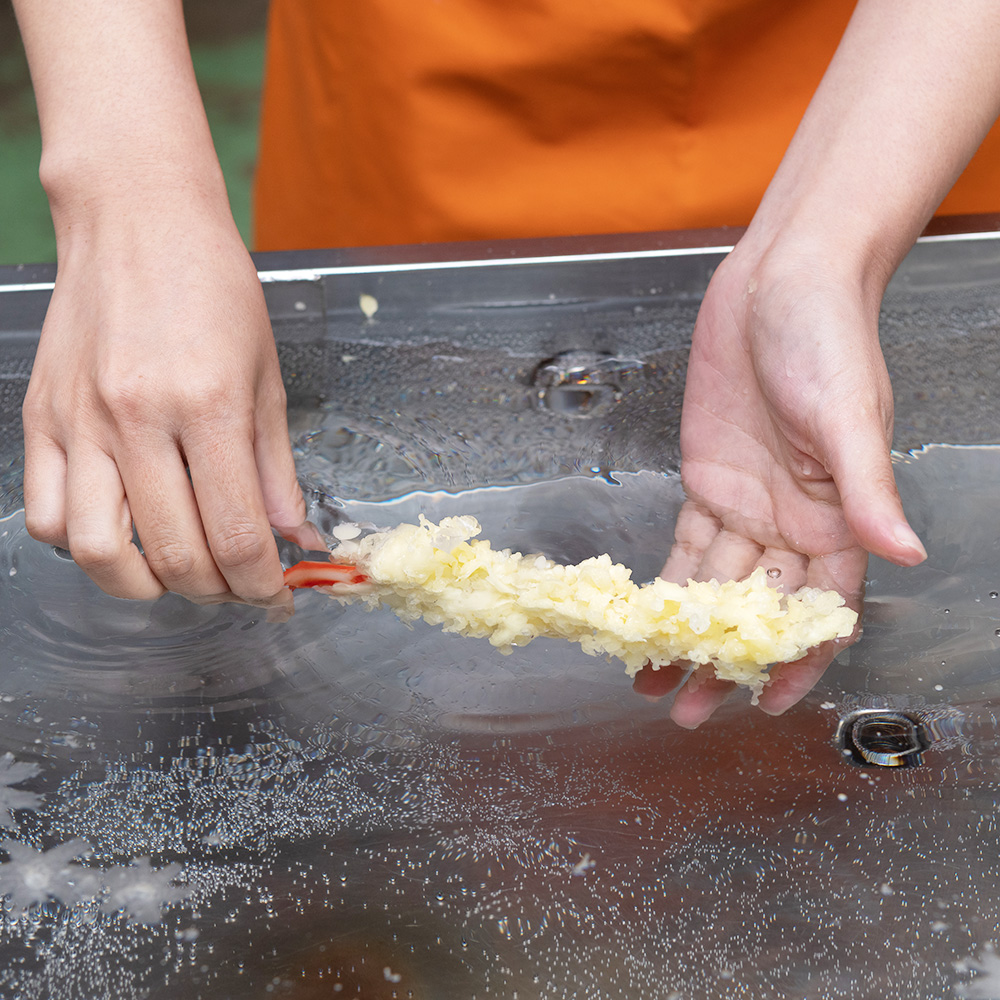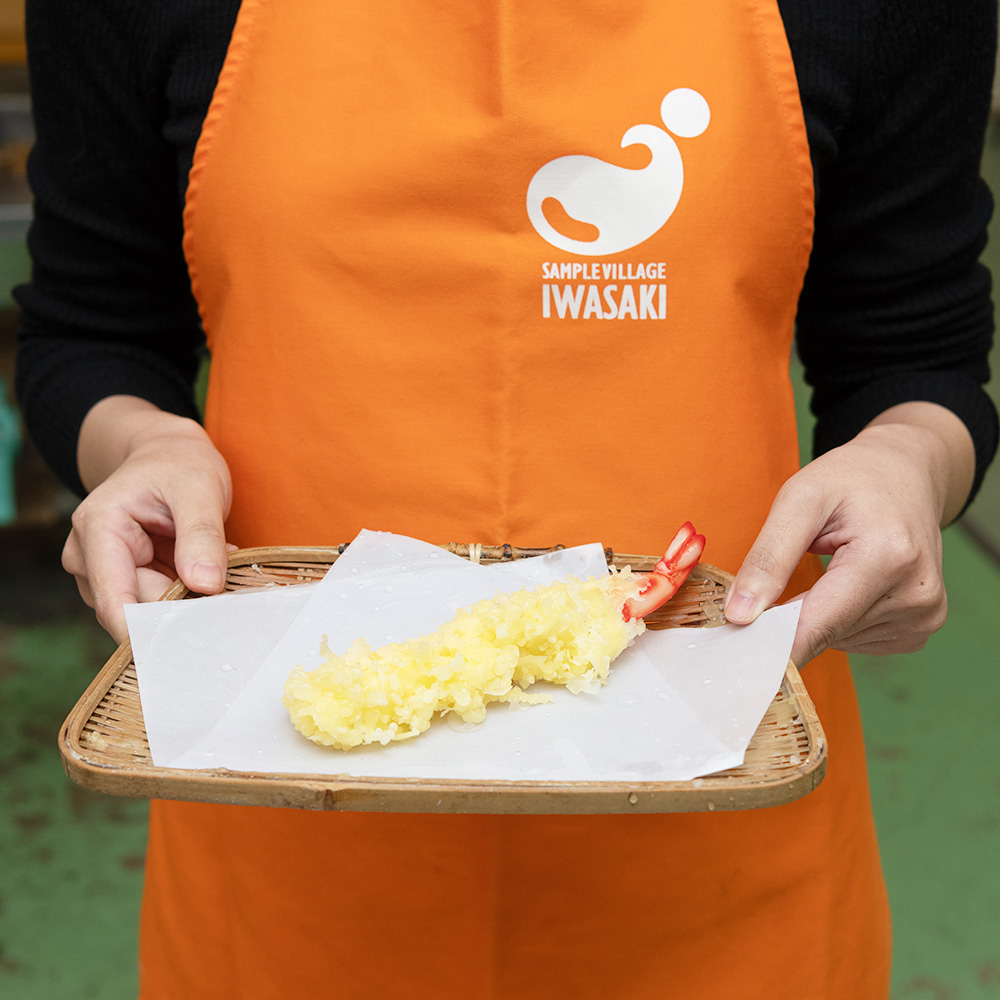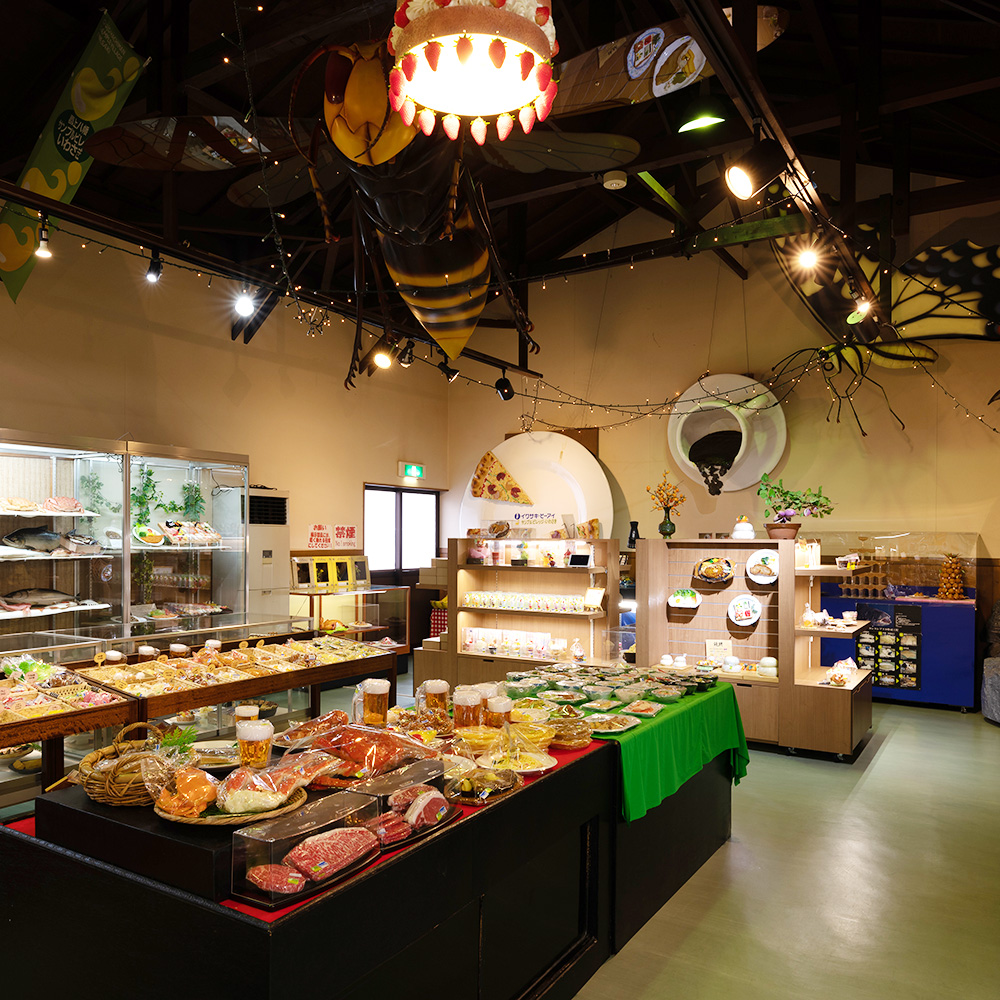 We would like to introduce Sample Village IWASAKI operated by Iwasaki Co., Ltd., founded by Mr Iwasaki, the pioneer of food replica production.
The quality of many food replicas is too high, such as key chains and magnets, that you can't help but say "It looks delicious!". You can also take photo with a huge pizza, soft serve ice cream, or a spilling coffee cup.
You can choose from about 10 types of food replica to make, such as parfait, ramen, and sushi. There is also a set menu where you can make different things for families or groups. This time, we are going to challenge the most popular Tempura & Lettuce Making. First, let's see how to make shrimp tempura here.。
First, drop the liquid wax from a height of 20 to 30cm into hot water. The temperature of hot water is around 40 ℃. Wax slowly hardens in this temperature.
When the wax in the hot water is forming into a rectangle, hold a shrimp with its tail facing down and place it on top of the wax. Hold the tail so that it wraps and sticks to the shrimp. Turn it over to shape it. Please note that if you touch it strongly, it will not look like tempura. Be careful and finish with a gentle touch. Remove the excess crispy outside, cool it with water and harden it.
Staff explains carefully and help you making it. Child under 3 years old may need to be accompanied by adults.
Unique and exciting
experiences of making
Sweets Tart & Omerice!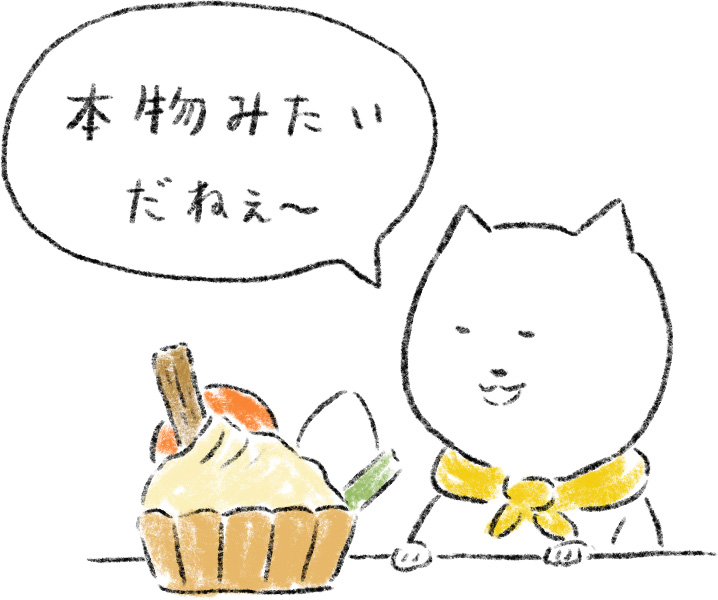 Sample Kobo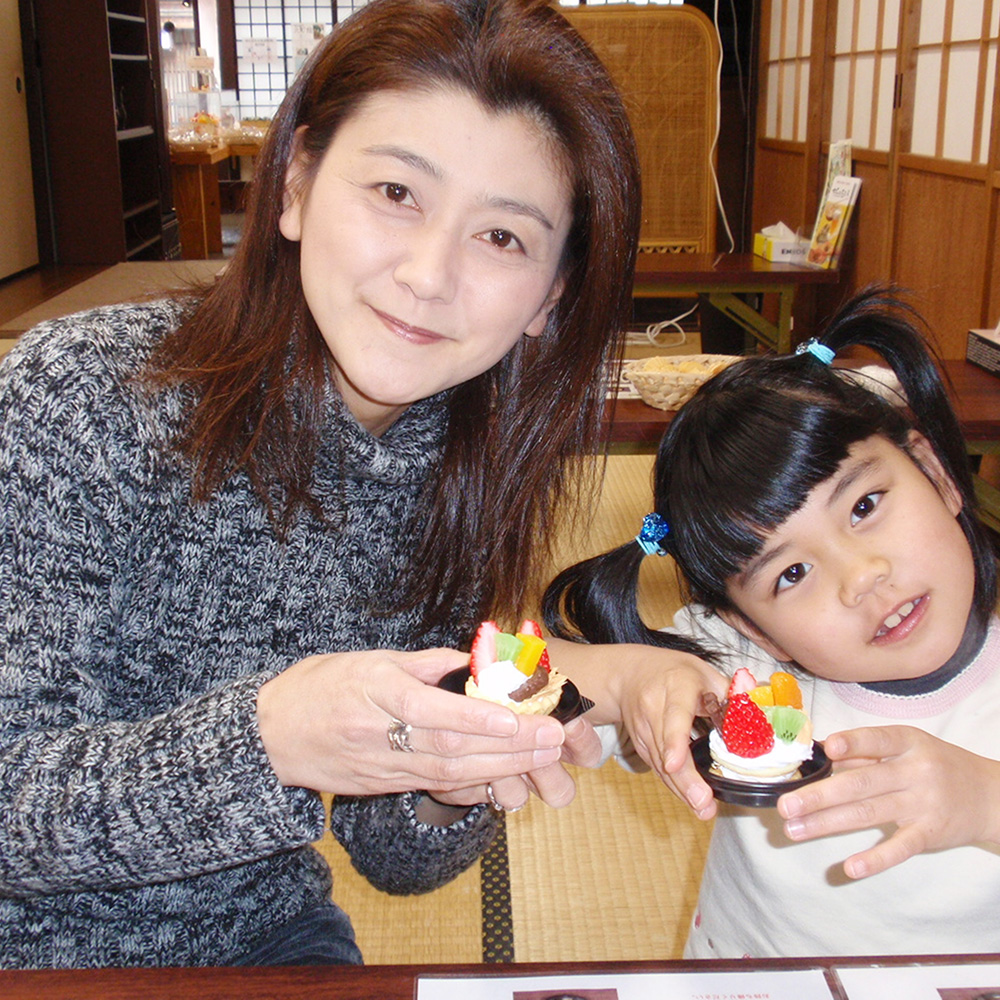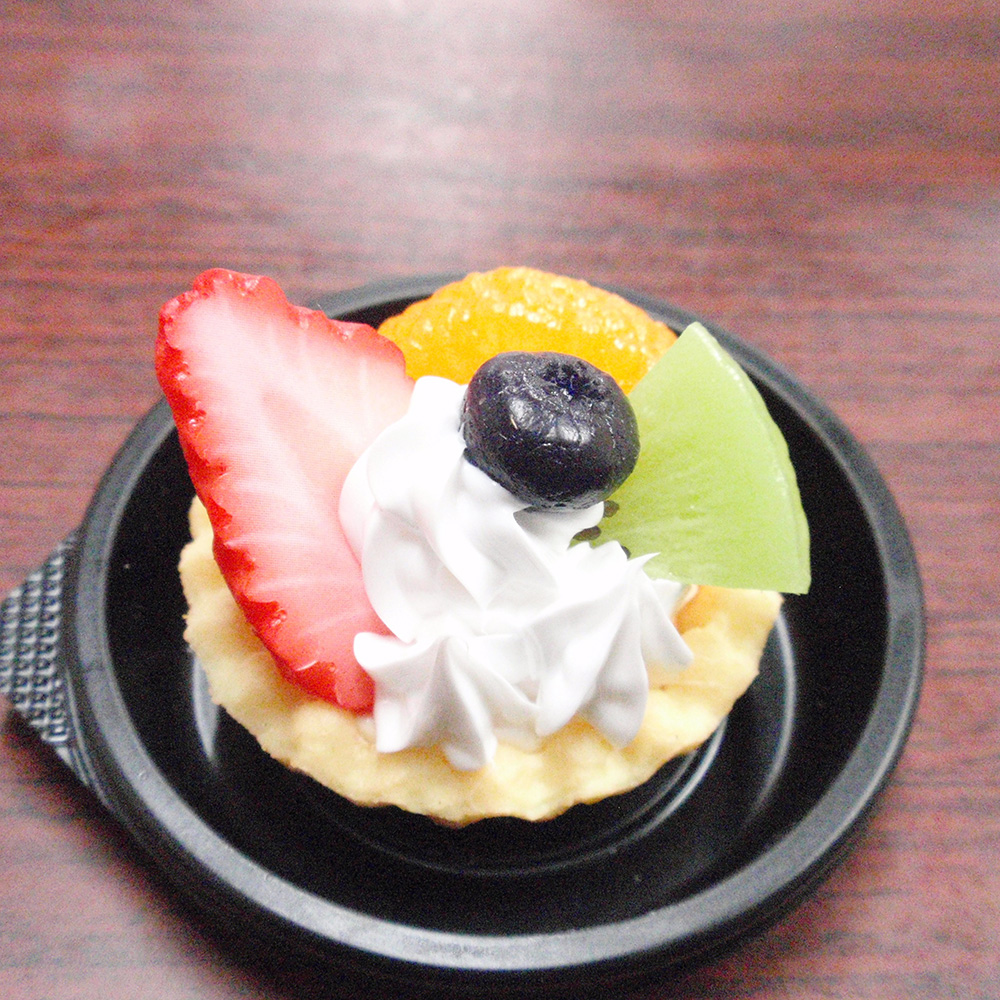 0/0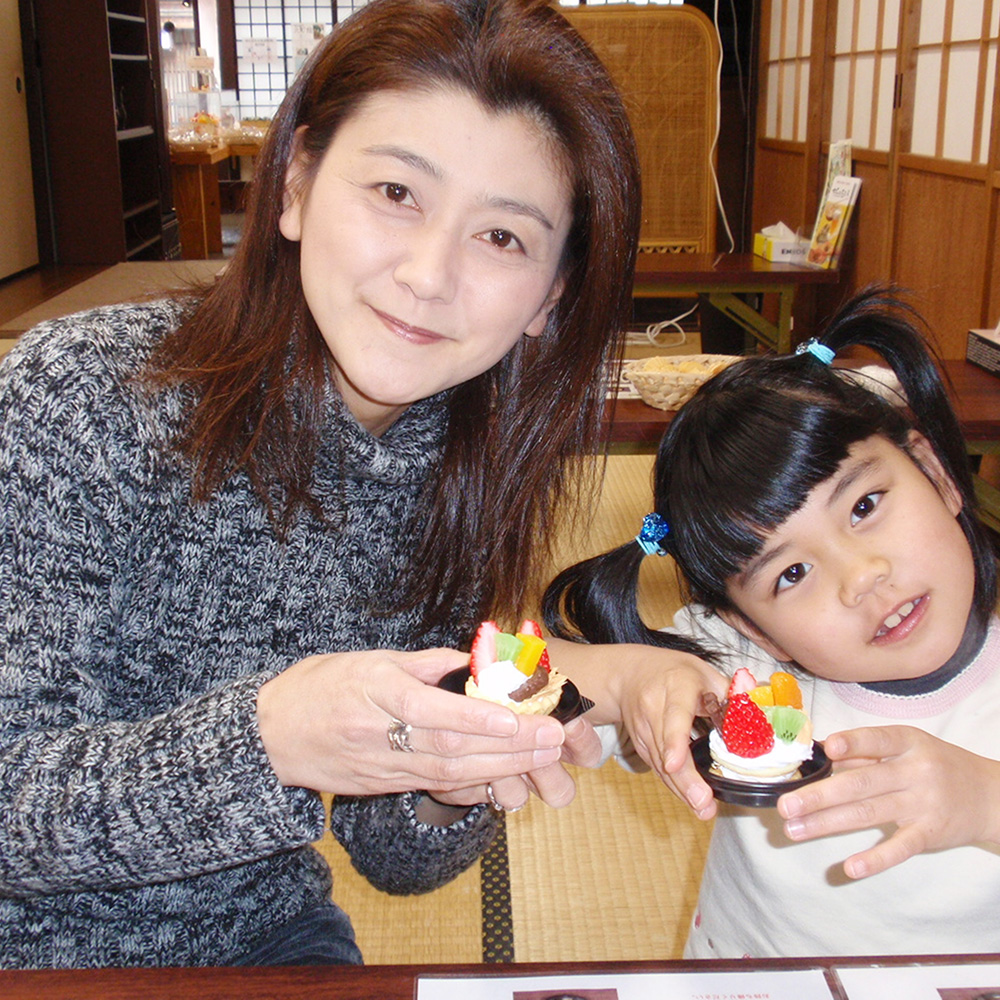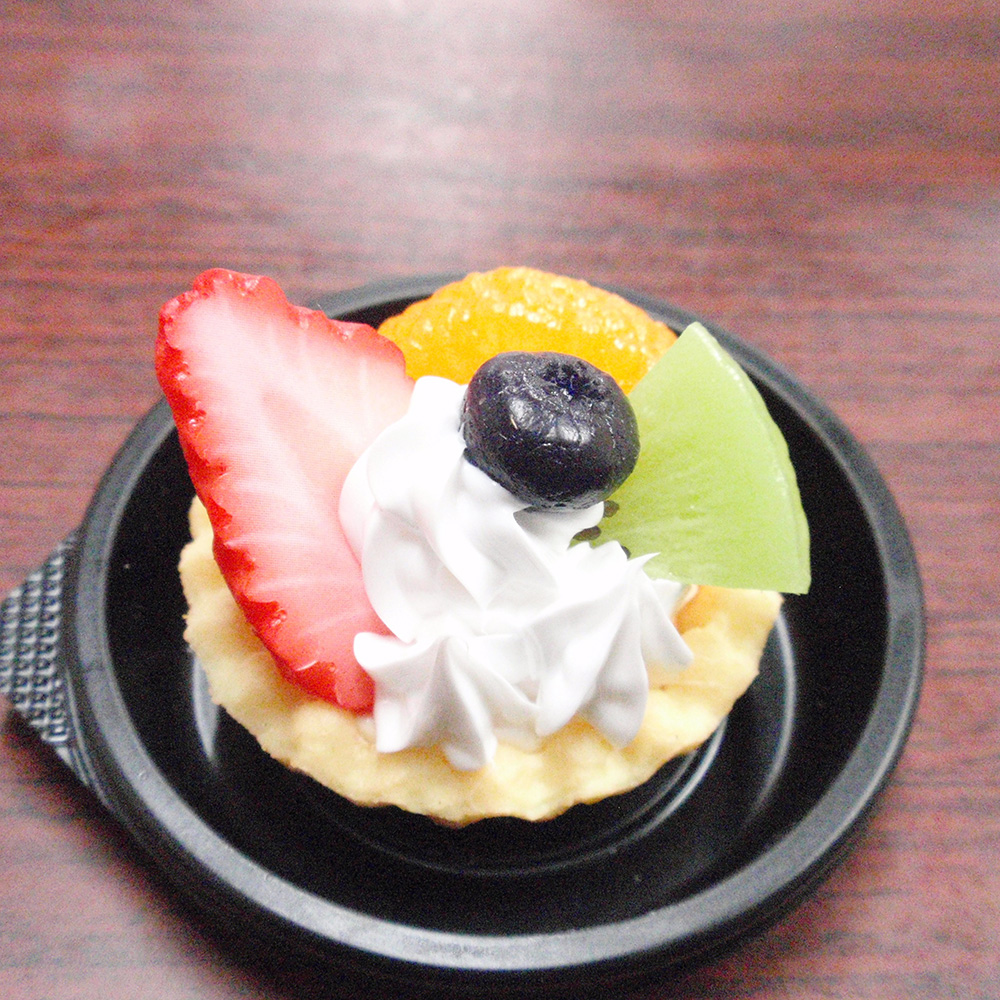 Sample Kobo is located at a corner of the castle town area. You can find food replicas, make them, buy them, and fully experience them. Inside a 150-year-old Japanese house, you can find a variety of colorful food replicas made almost in full size. Sweets tart making experience is very popular here. You can choose your favorite fruit and add whipped cream on the tart base to decorate it. It is not very difficult, so even small children can participate. Making a smartphone stand that looks like spilled ice cream cup is also popular. Please come and join on the way to the town and feel free to try making it.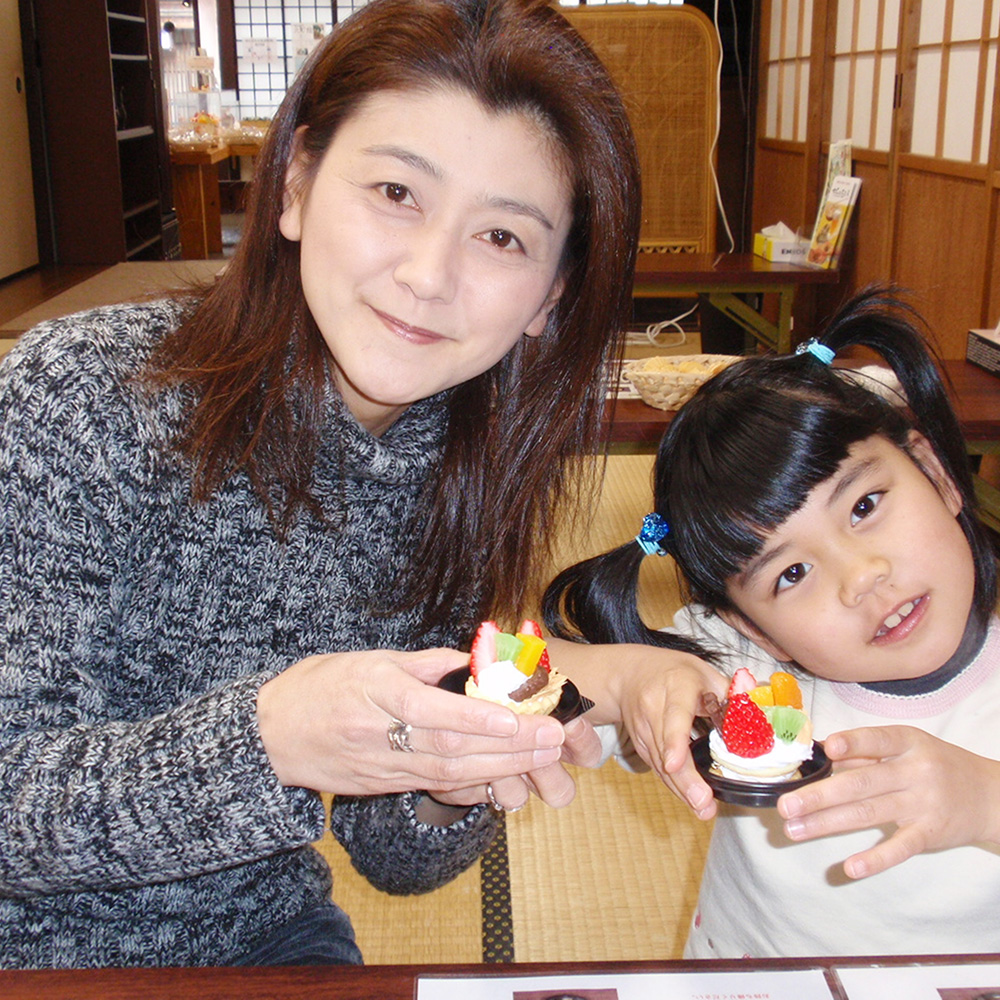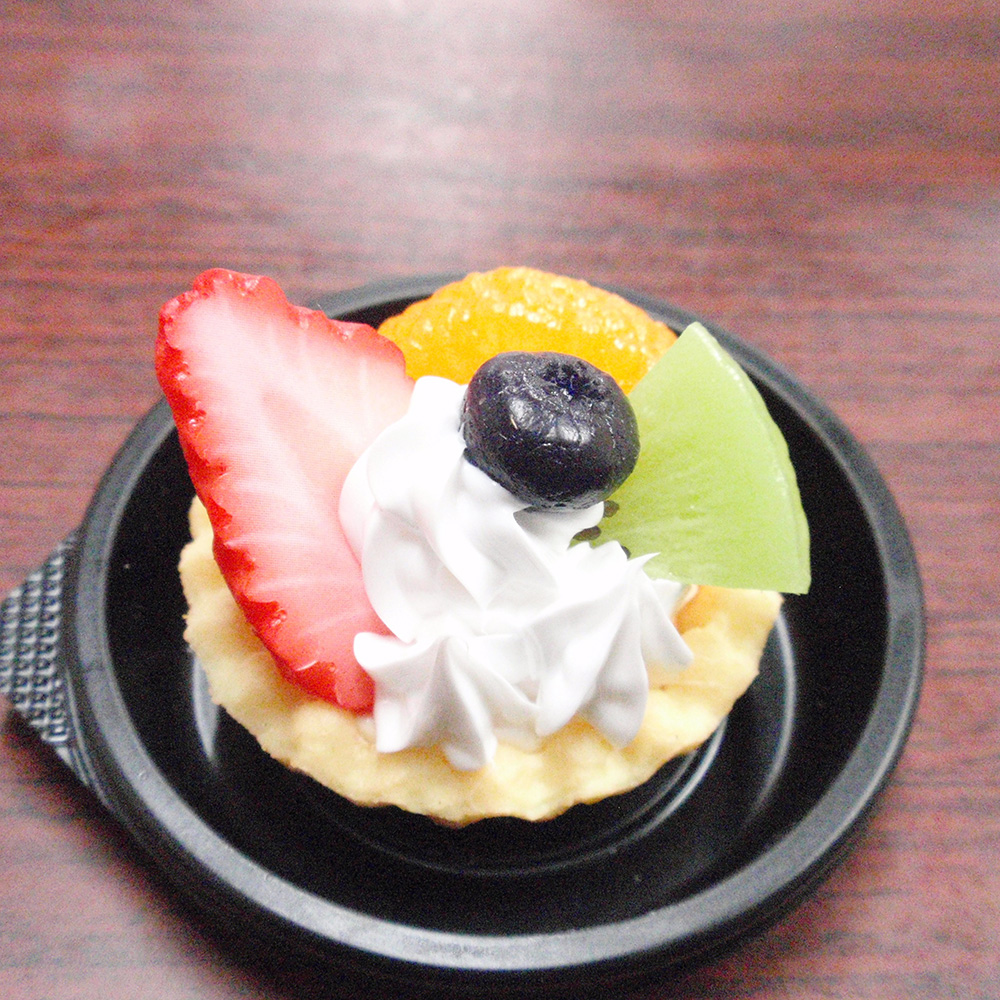 Yama-no-naka no Sanpuru-ya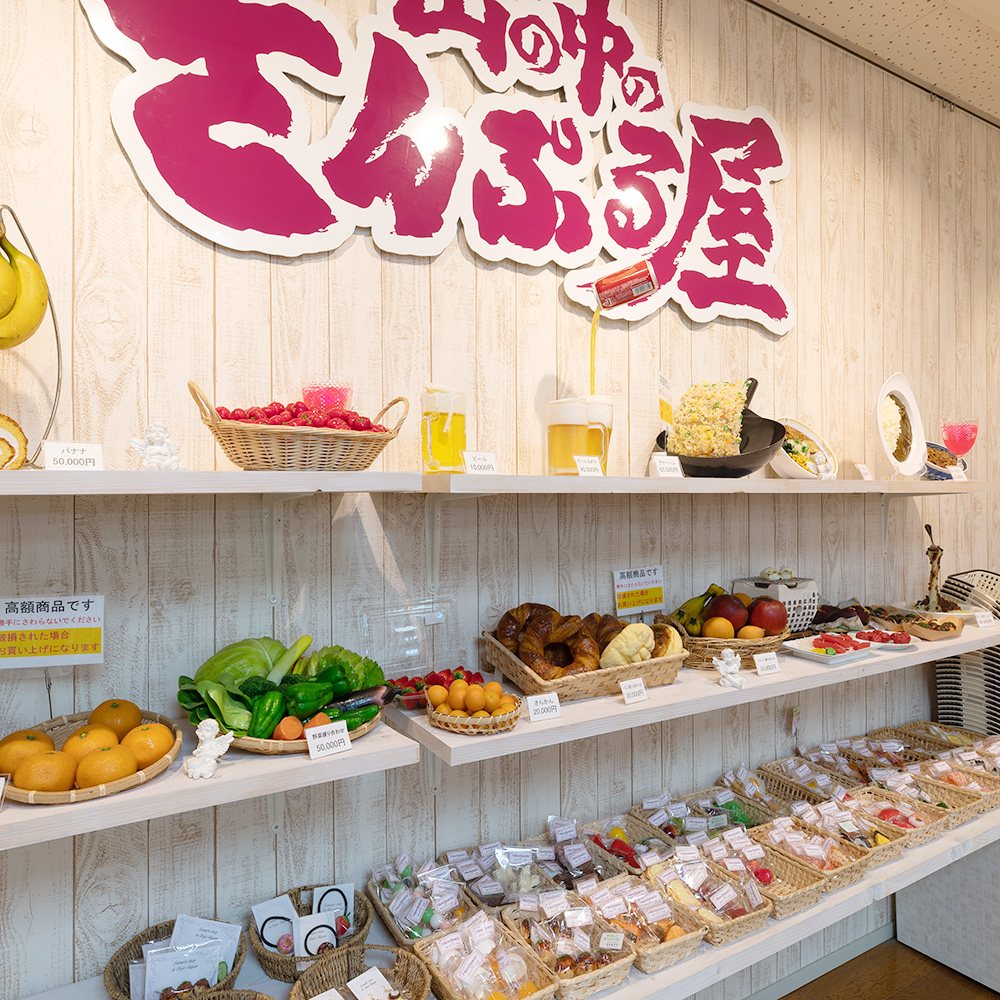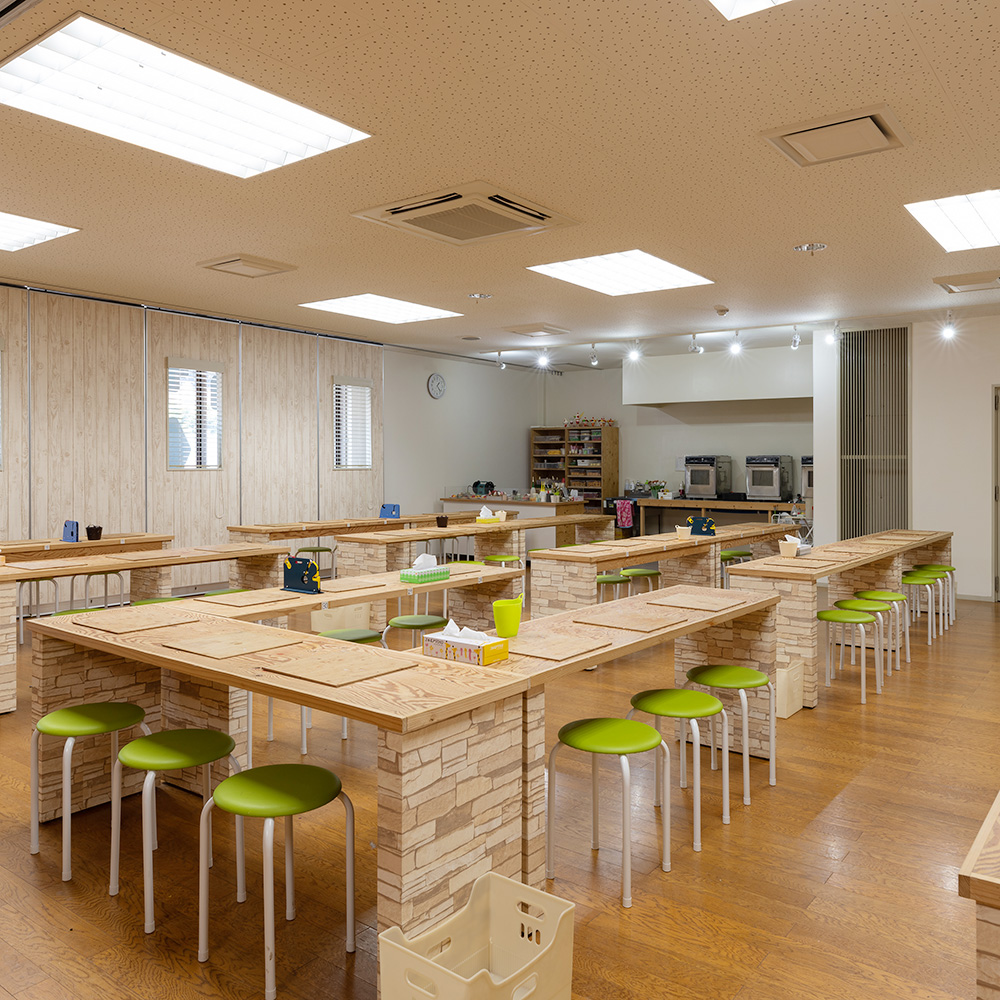 0/0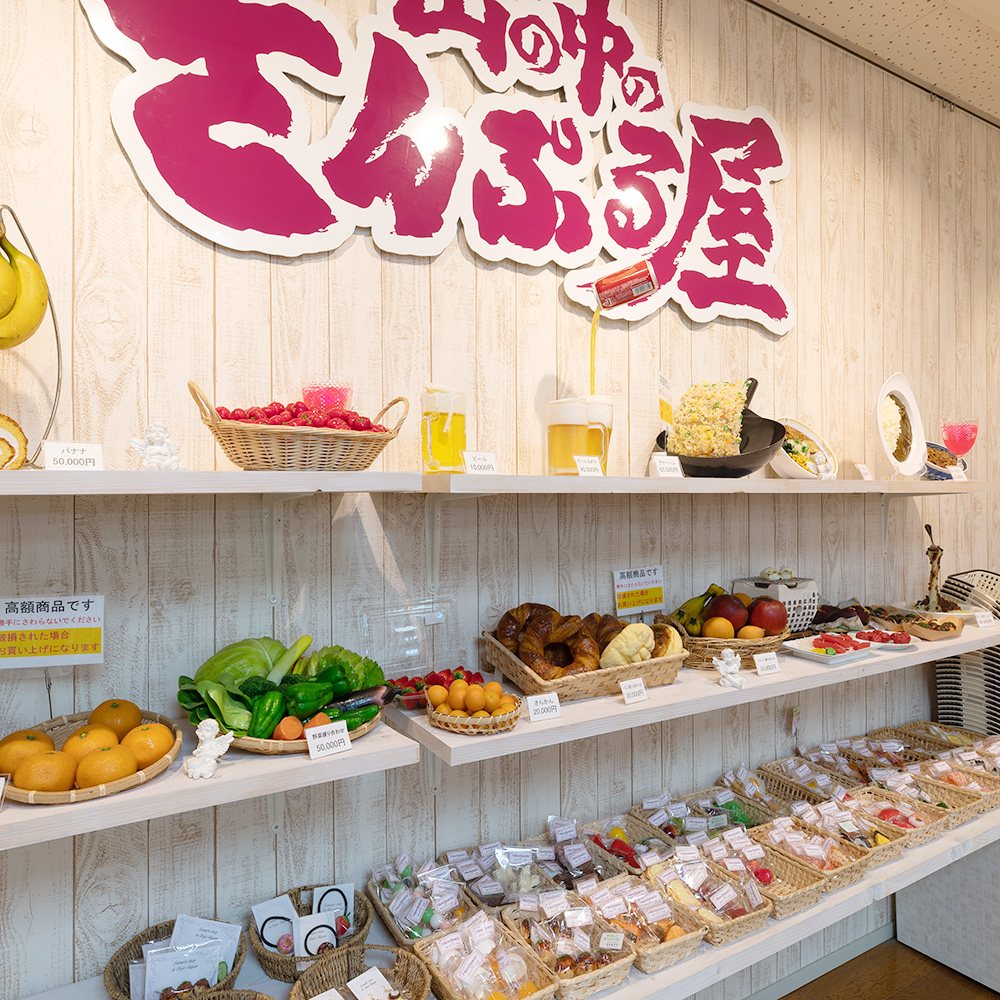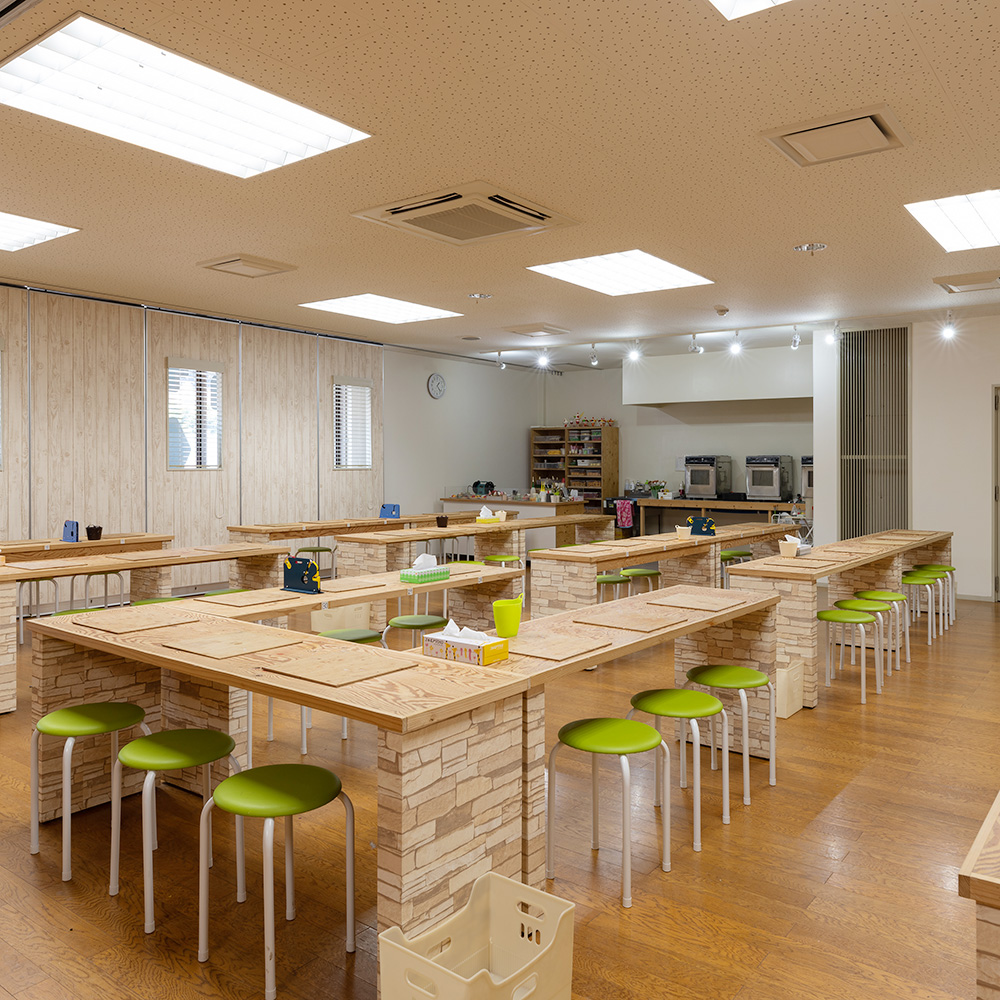 At Yama-no-naka no Sanpuru-ya in Shirotori area, you can enjoy making food replicas Omelet rice with several processes such as painting the egg making it looks more delicious, and adding tomato ketchup, and other food replicas, like hamburg steak, Takoyaki, parfait. There are 10 kinds of various experience menus that you can't find anywhere else. The most popular of all these is "Deco sweets tart with unlimited toppings", where you can put whipped cream on the tart dough and choose as many toppings as you like. You can take your time and make it slowly in a spacious space. You can also visit with your family or group and make different menus at the same table. The surrounding area is blessed with abundant nature, such as Amidagataki Waterfall, these places are also worth visiting!
Yama-no-naka no
Sanpuru-ya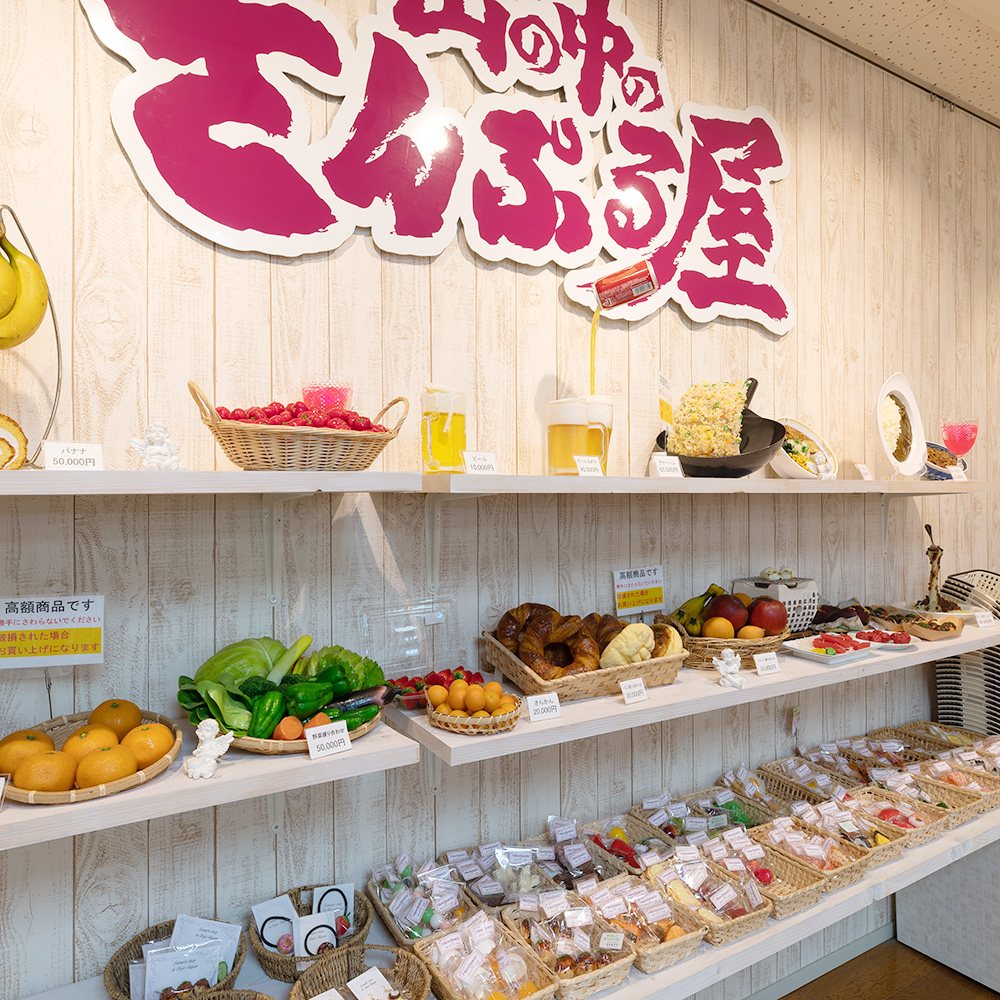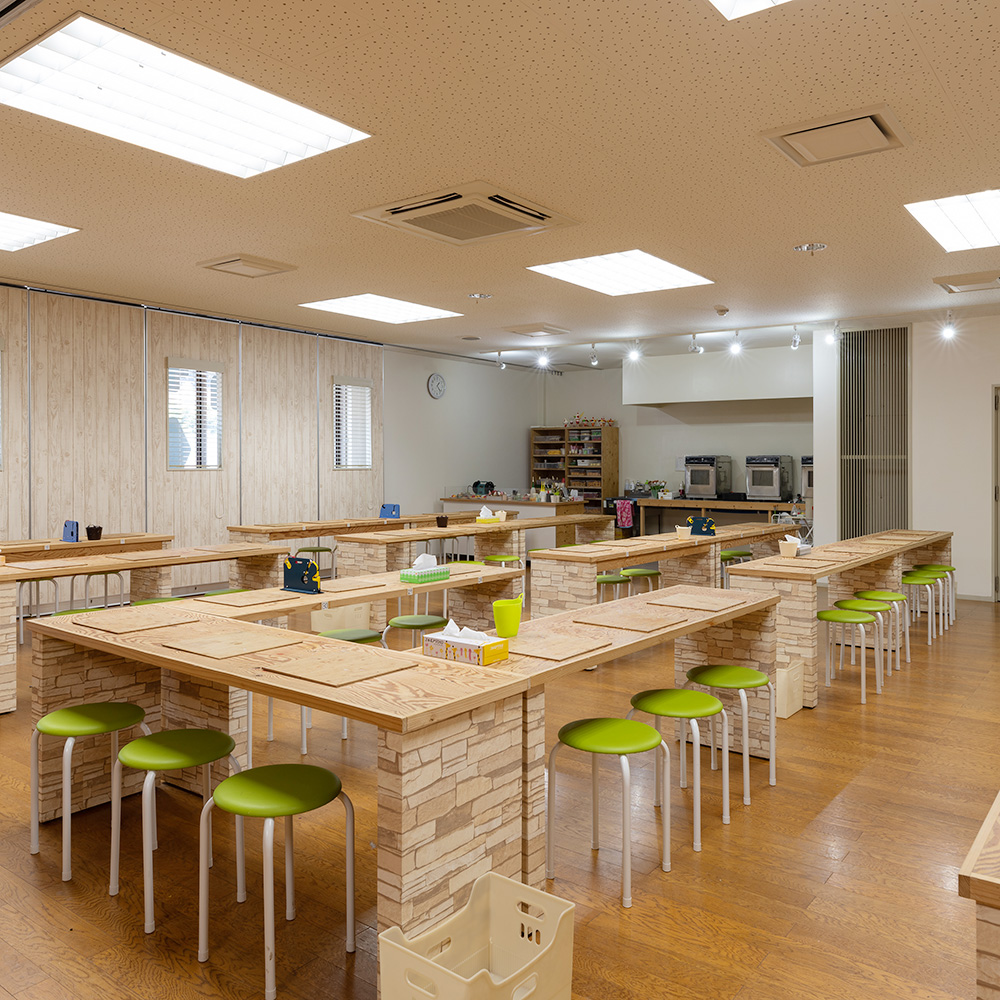 Workshops where you can experience food replica making