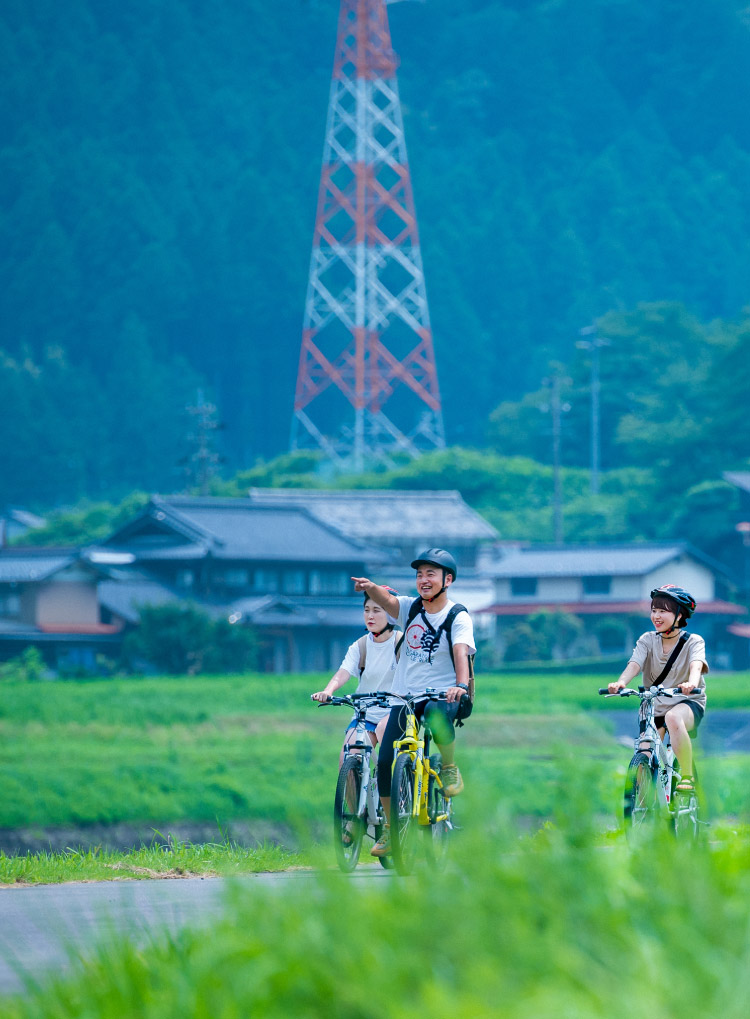 Only now and here!
Going outdoor activities with your friends and family.
Experience the nature and countryside life in Gujo.

GUJO NOASOBU
Gujo NOASOBU refers to a series of wonderful experience programs for visitors to feel the attract points of Gujo through the local people. Tour guides are people living in Gujo. Of course, we have outdoor activity professionals, but also Ayu fishing masters, hunters, or timber dealers, are all specialists in outdoor activities. You can enjoy living in the countryside in Gujo with beautiful mountains and rivers. Why don't you come and join us?
Enjoy the nature easily by going to Gujo, Gifu!

GUJO Outdoor Experience
Gujo, nationwide well-known for its Gujo Odori dance, is located in the center of Gifu. It only takes around 1 hour to go from Nagoya and 3 hours from Osaka. The attractive point of Gujo is of course the rich nature! Around 90% of the city is covered by forest. It is located at the headstream of Nagaragawa River, where the famous Gujo Ayu lives. Go cycling or mountaineering in spring and autumn when the weather is good. Playing at the river in summer or going skiing in winter. Outdoor activities in nature can be enjoyed throughout the whole year.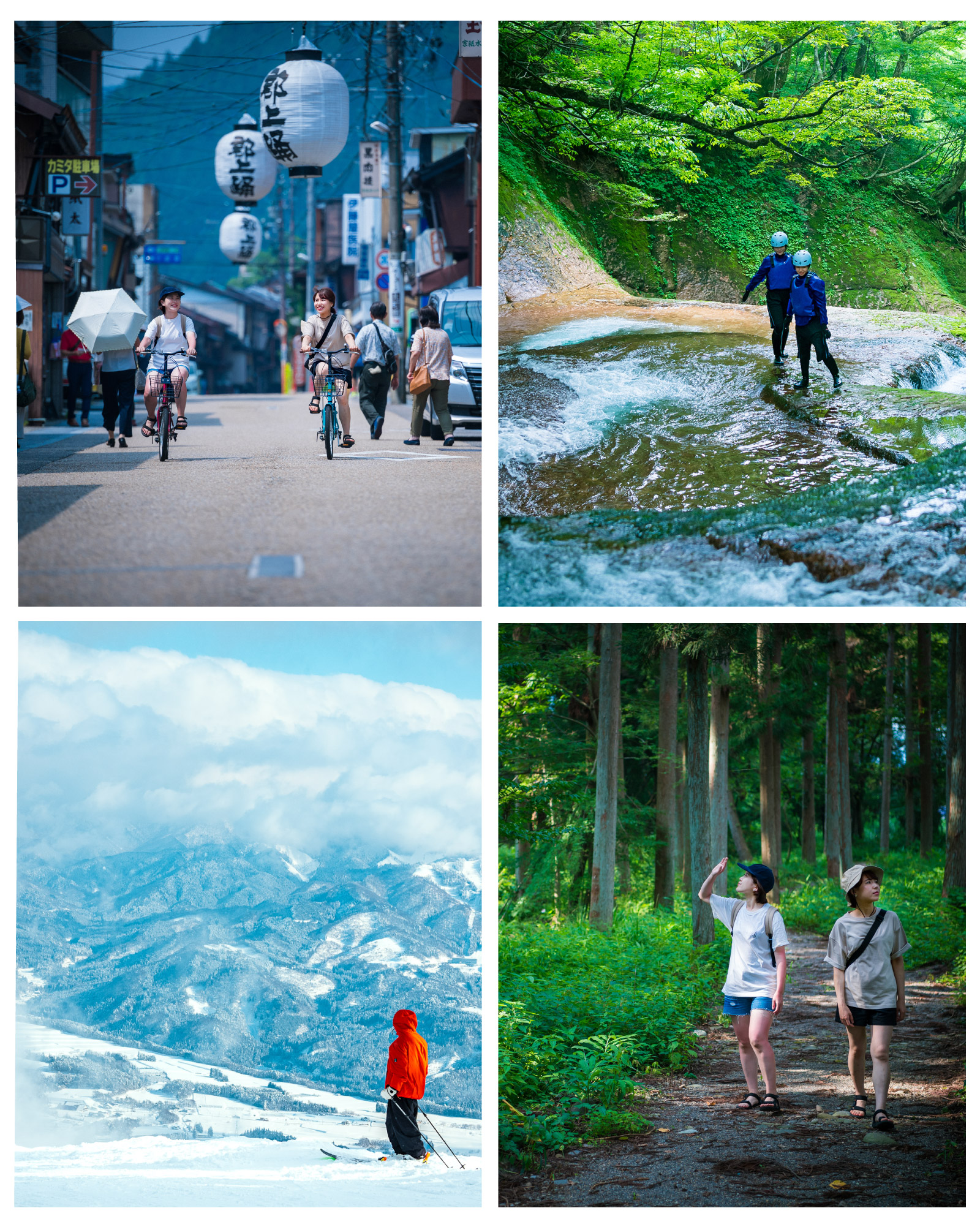 The concept of Gujo NOASOBU, an experiential program in which you can try something very special and secret, is to let people experience these "Special" activities.

GUJO NOASOBU
It is best to ask the local people about the charm of the area. We know a lot of charms such as fun places, beautiful scenery, delicious foods, etc. which are not listed on travel guides or the Internet.That is why our guides are local people living in Gujo! You can join a wild vegetable picking tour with the landlady of an inn who is familiar with wild vegetables, or an Ayu fishing tour by Ayu fishing masters. Time-limited tours which cannot be done on a regular tour, are developed by outdoor professionals and outdoor activity companies with charms that the locals know. You can understand the attractiveness of Gujo by interacting with local people and experiencing the nature, culture, and life of Gujo from the same perspective as a local. You can have a wonderful and unforgettable experience from adults to small children. This experience program of "Gujo NOASOBU" is updated from time to time according to the season. Please join us and create great memories of your trip with your family and friends.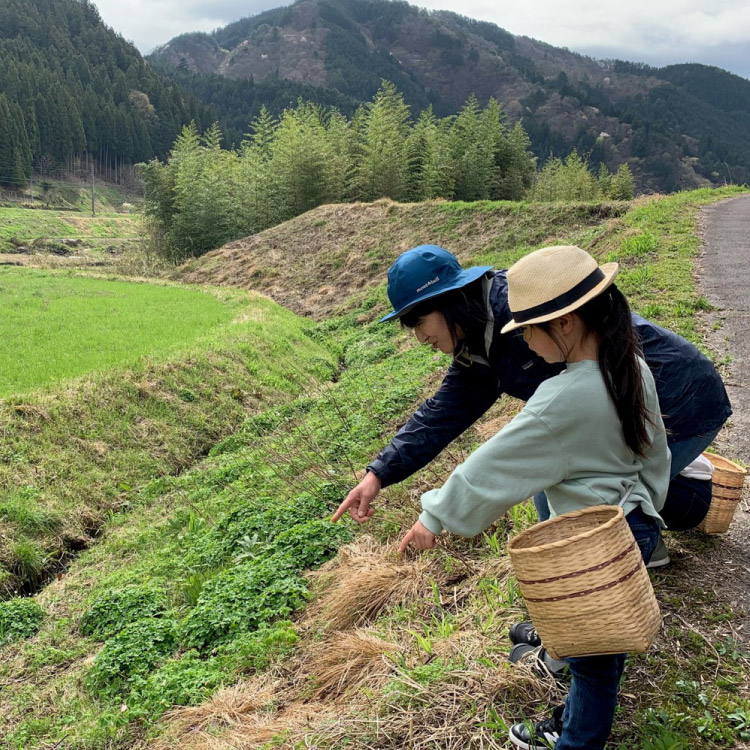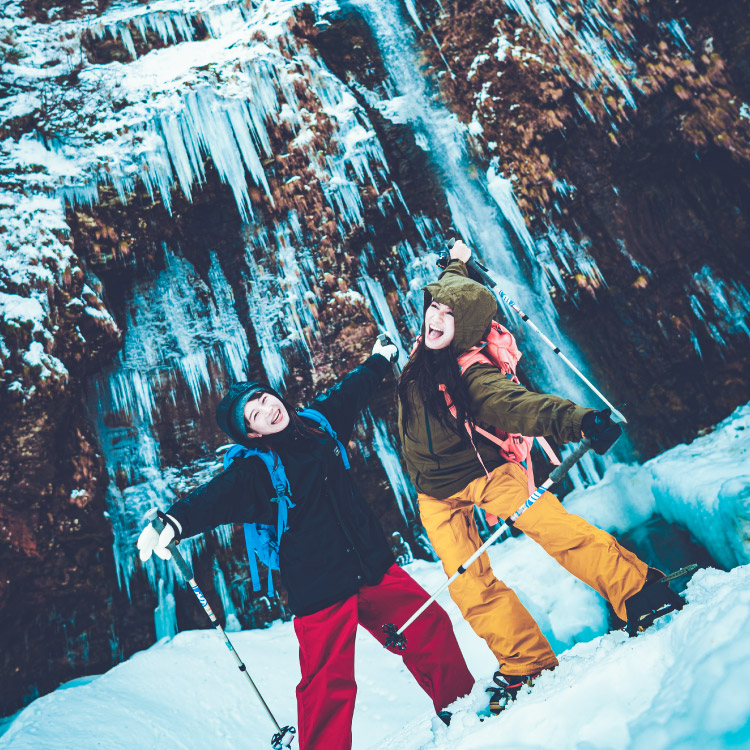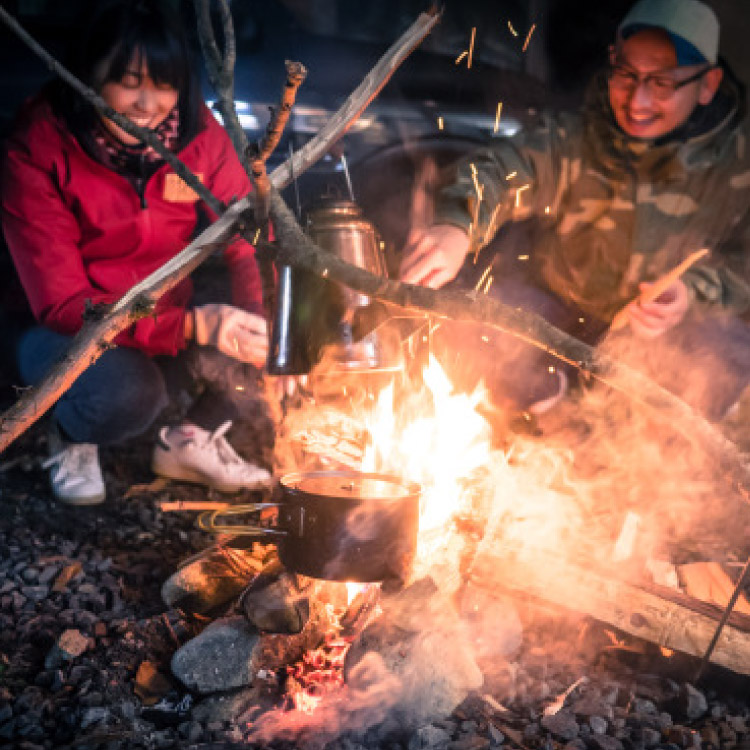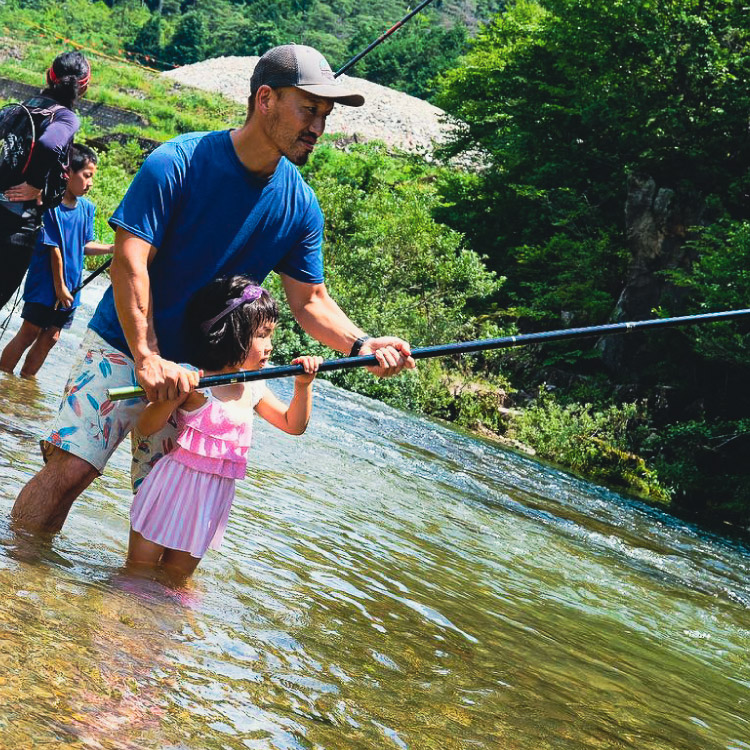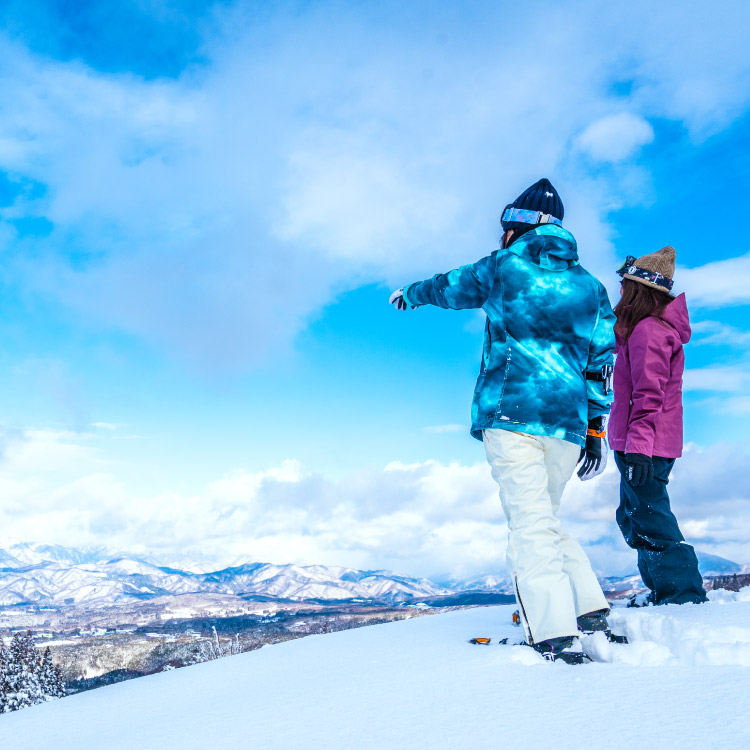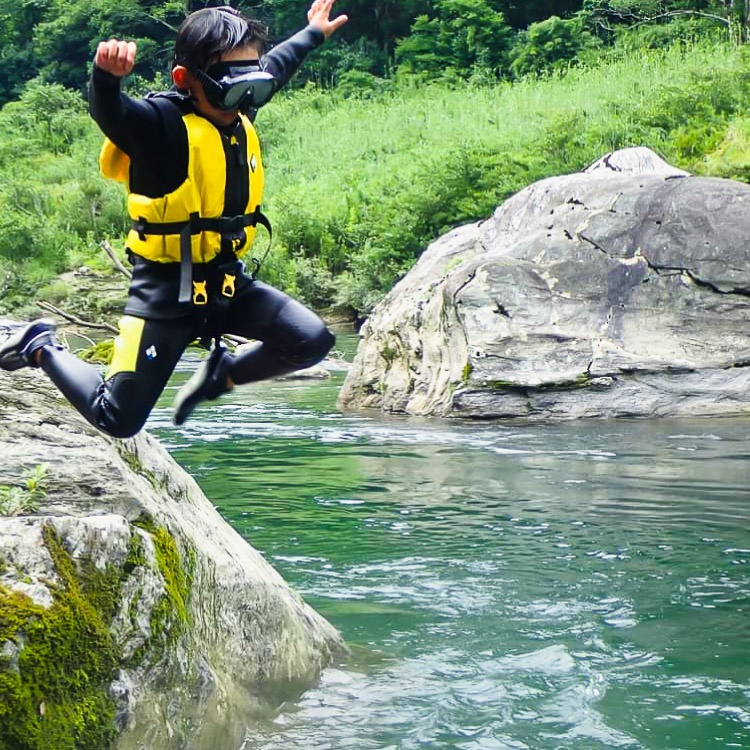 About Gujo Outdoor Council

G.O.E. Official Member
Our original experience reservation site "Gujo NOASOBU", a content of "GUJO Outdoor Experiences" conveying the charm of outdoor activities in Gujo is operated by Gujo Outdoor Council. It is an organization, established in 2019, consists of 6 ski resorts, 6 accommodation facilities, and 4 outdoor experience providers. The theme of the organization is "Gujo, an outdoor activity mecca where you can enjoy all year round". In cooperation with Gujo Tourism Federation and Gujo-shi, we promote outdoor activity business in Gujo by promoting the fun and comfort of playing in nature. We wish visitors can spend time playing in Gujo's nature, remember and create new memories. We hope Gujo can make visitors feel glad after meeting Gujo's nature and people. We hope Gujo can be the home to many people. We are working to revitalize Gujo with all these wishes.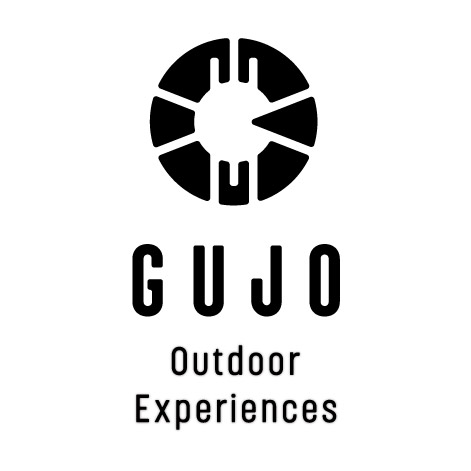 Gujo NOASOBU is aiming for providing a deeper travel experience in Gujo

Message
Message from our consultant Ms Yoshino Okumura
"Normal life of local people is a property and a treasure of Gujo. Life in the mountains is full of wisdom from our ancestors, and enjoyment of every season. I hope you can spend some time in Gujo feeling the warmth, like going to your grandparents' house in the countryside, and hope you will fall in love with Gujo. Gujo is a place that you want to visit again and again."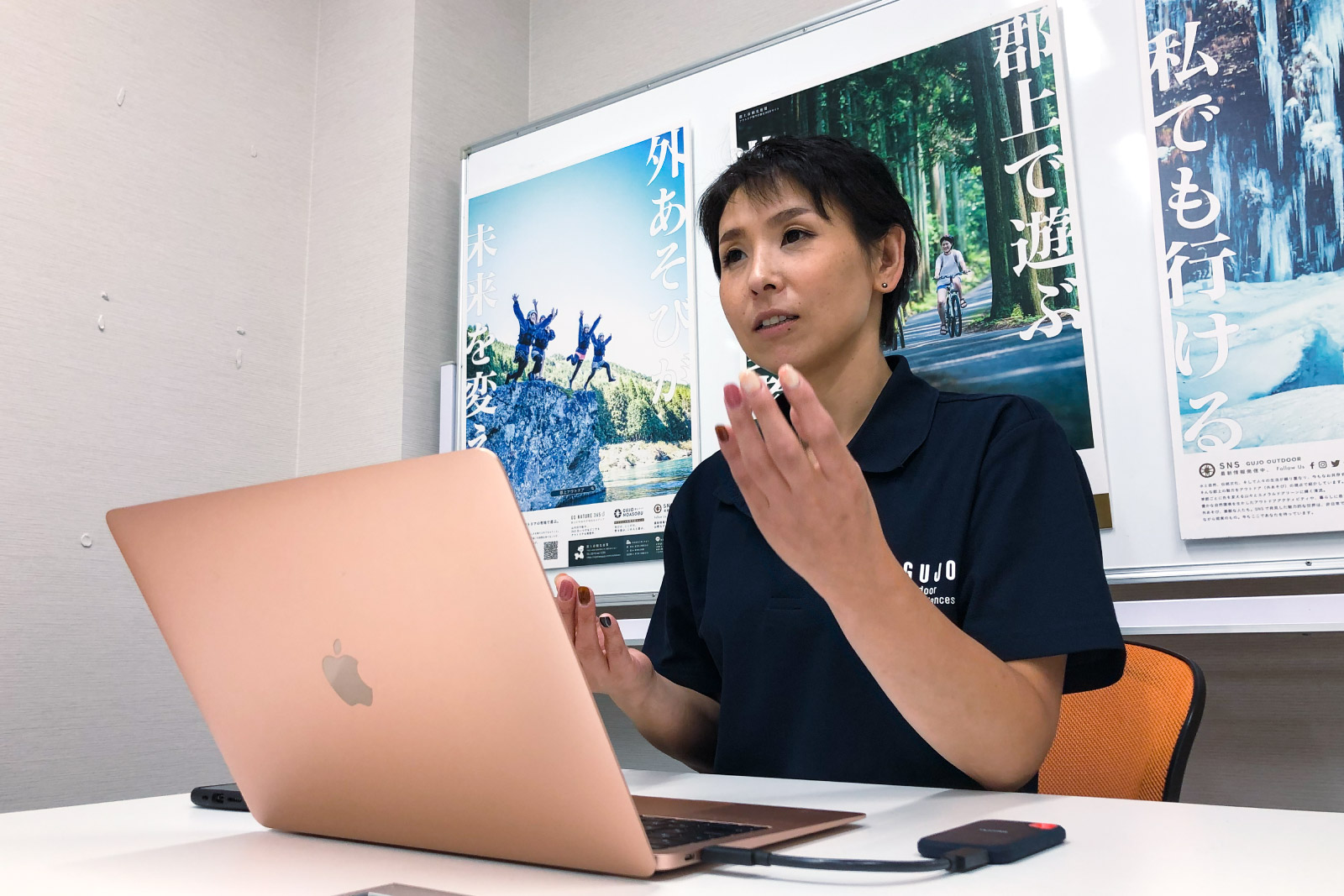 All you can experience in Gujo are introduced below.
PROGURAMS
Please click for more information.
See updated information on our social media! (Japanese only)