A One Day Trip at Hirugano-kogen


Join a Segway tour to feel the nature and the four seasons! (ORK ADVENTURE)


All 14 thrilling routes at the adventure park are available. (Woode Adventure Gujo)


Gentle Kiso horse are safe for beginners. Let's go and feel the breeze at Hirugano Plateau! (Hirugano Kisouma Bokujo)
Although seeing the beautiful natural view from Hirugano-kogen (Hirugano Plateau) is relaxing, how about an outdoor activity trip? If you want to enjoy a whole day full of different activities, please come and join us!
7 min.
1 min.
3
Hirugano Kisouma Bokujo (Hirugano Kisouma Farm)
10 min.
4
Wood Adventure & Giant Maze
1
Ork Hirugano
A Segway trip through the forest
Visitors can try to ride a Segway going through the forest and slope at Ork Hirugano (2 hours trip). You need to practice on flatland first. If you think you are ready, you can start riding outside! Once you know how to ride, you will love it! You can see and experience a lot in this 2-hour trip throughout the year. In May, you can experience plant seedlings at their own farm. They will help shipping your harvested vegetables to your home.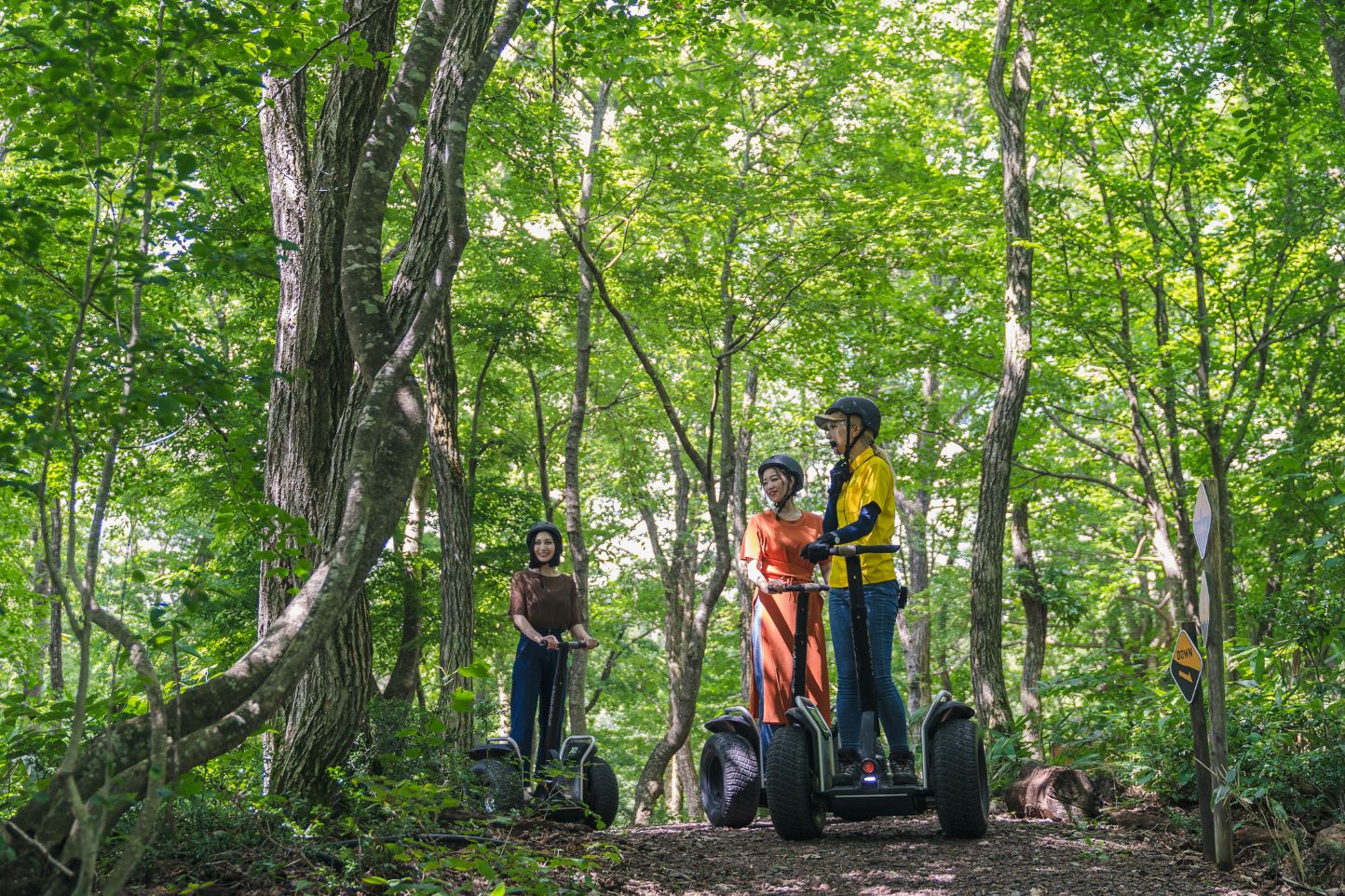 Tour guide will show you how to sense the nature.
Staff teaches you carefully. It is not difficult to ride.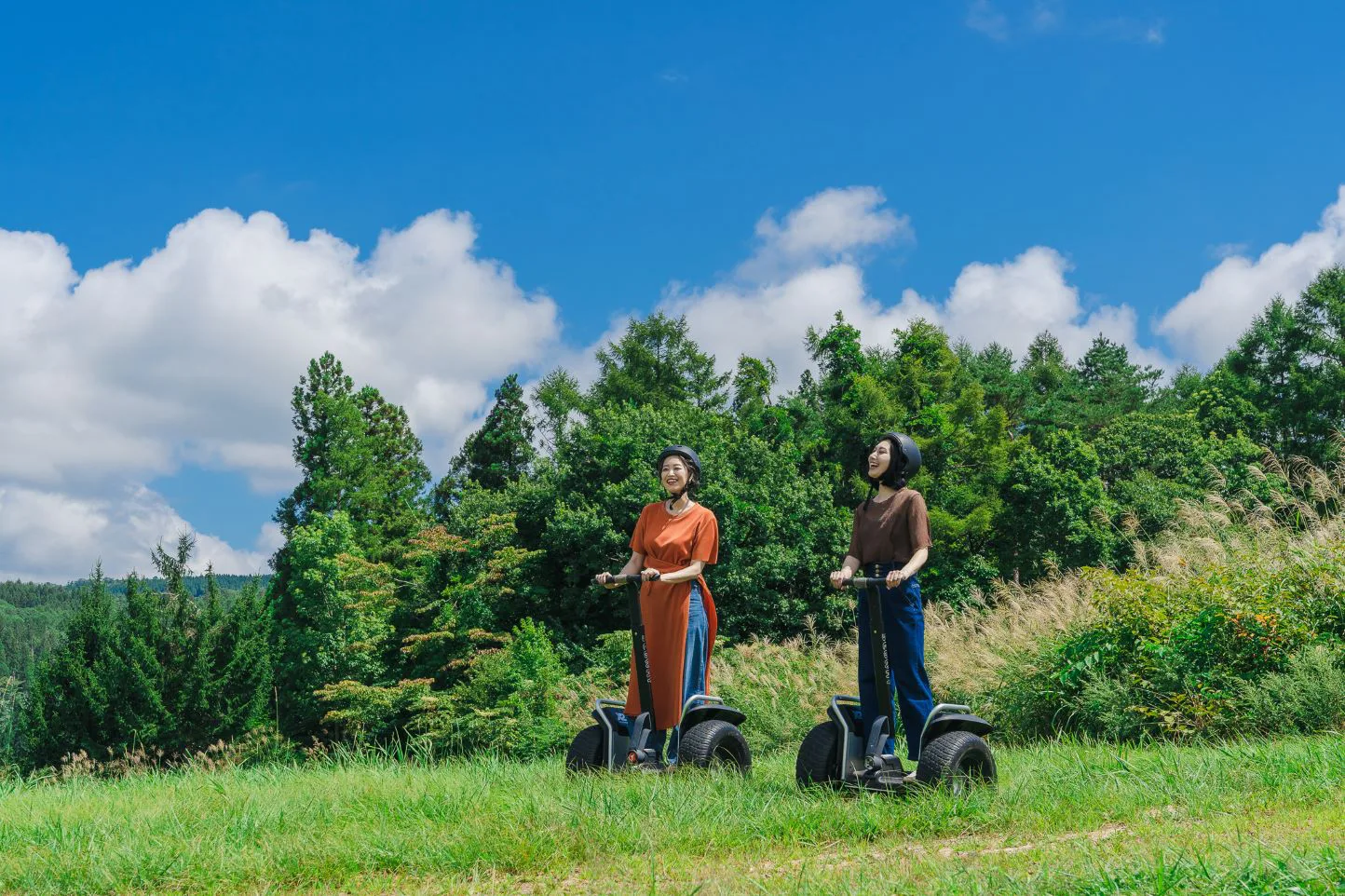 Take a picture at this place with good view!
2
OWL
Having spaghetti on a terrace seat
OWL is an Italian restaurant located on the plateau seeing the whole view of Hirugano-kogen. We recommend you take seats on the terrace! Three spaghettis are available for you to choose. Hirugano radish salad, soup, bread and drink are coming with your lunch. You can try the taste of Hirugano-kogen in this restaurant.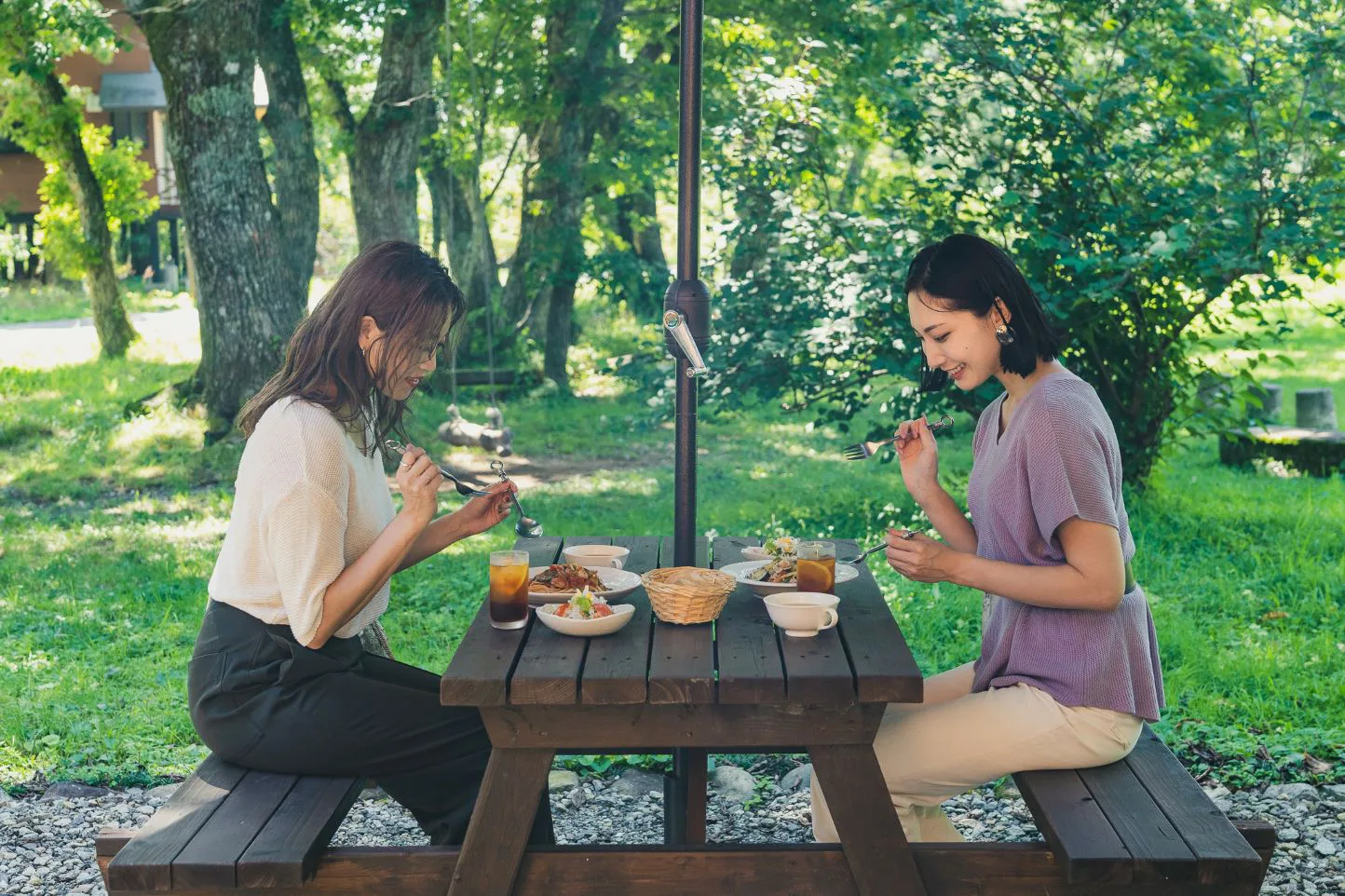 Seat on the terrace is highly recommended when the weather is good.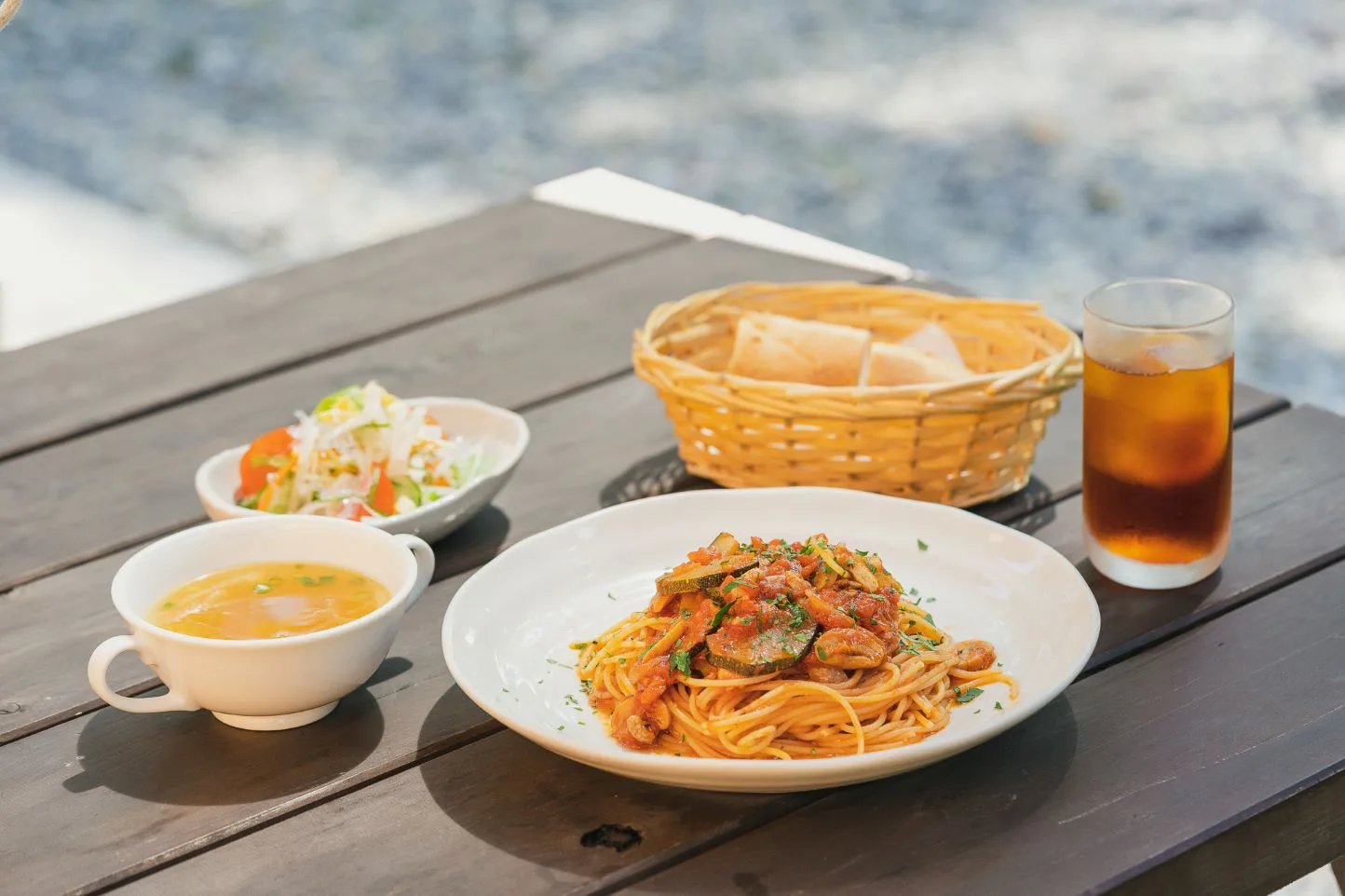 Three kinds of spaghetti are available.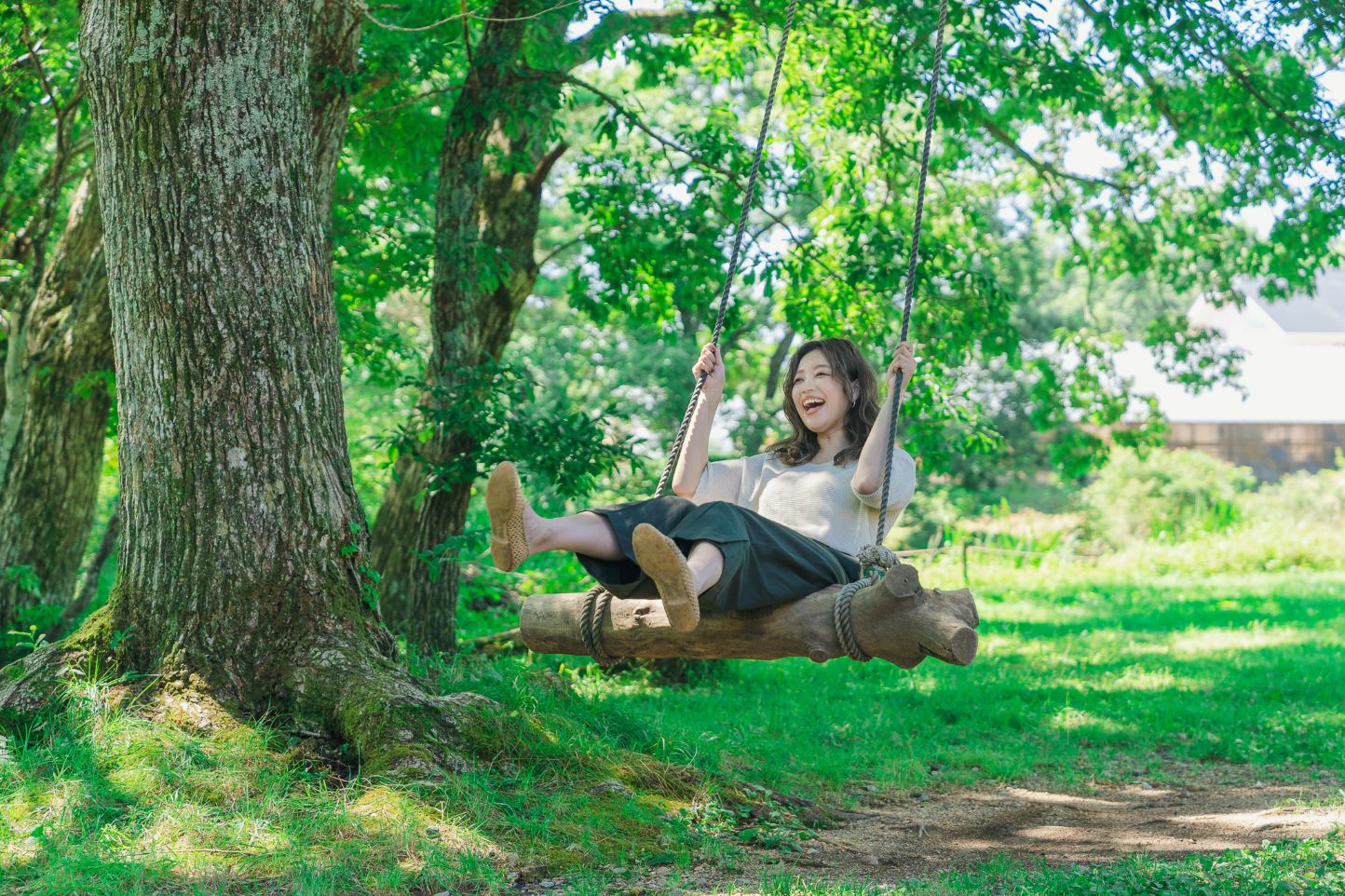 Adults can also try this handmade swing. You can play like a child here.
3
Hirugano Kisouma Bokujo (Hirugano Kusouma Farm)
Riding a gentle Kiso horse travelling around Hirugano-kogen
At Hirugano-kogen, you can try riding this round and cute Kiso horse in this farm. There are courses riding inside and outside the farm. Routes of 1km (15 minutes) to the longest 6km (90 minutes) are available for you to choose. They are not too big like thoroughbred. They are so cute and gentle. You will feel calm by only looking at them.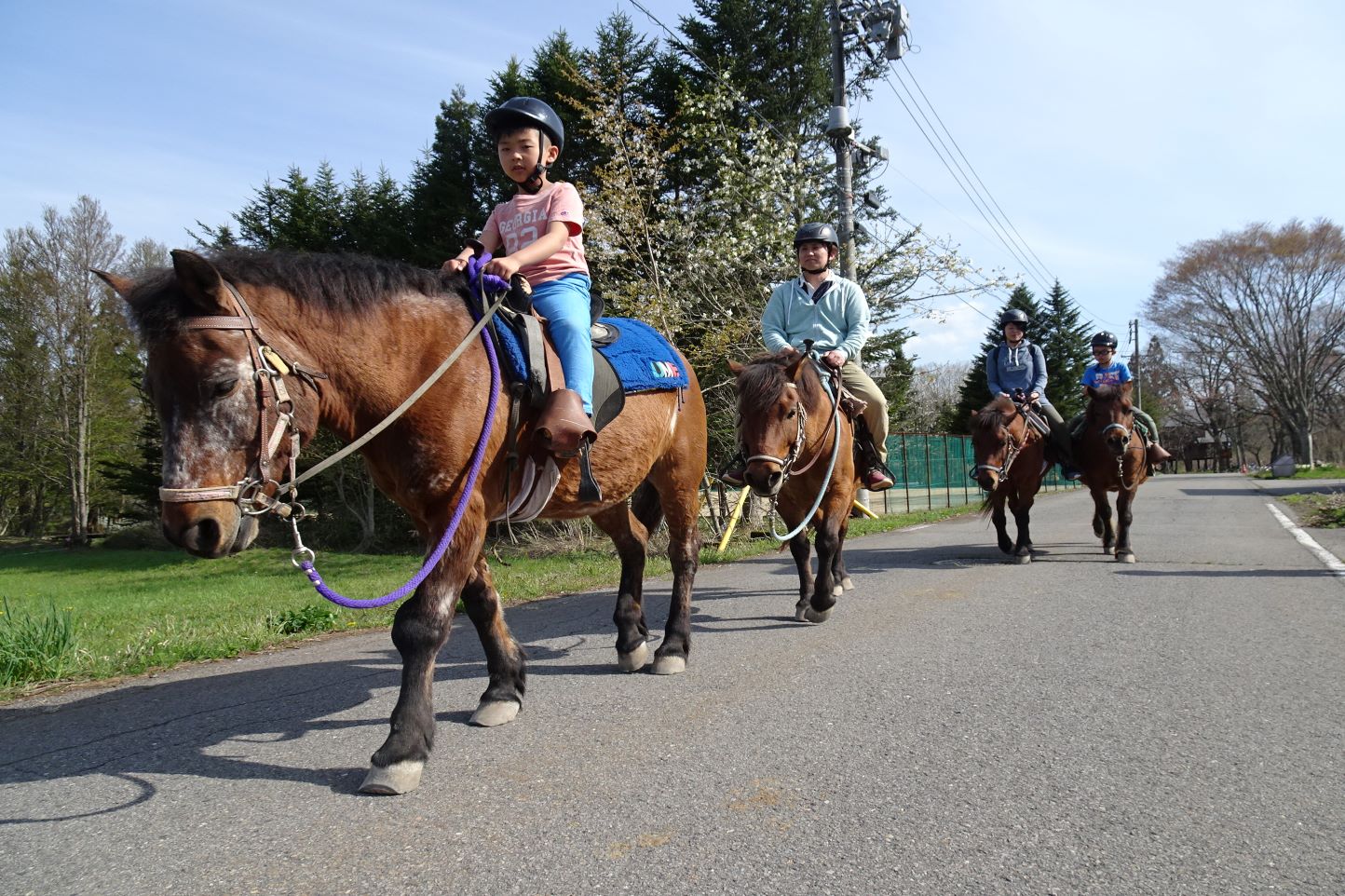 Challenge route of 2km (30 minutes) is recommended for adults!
Small kids can try to ride inside the fence.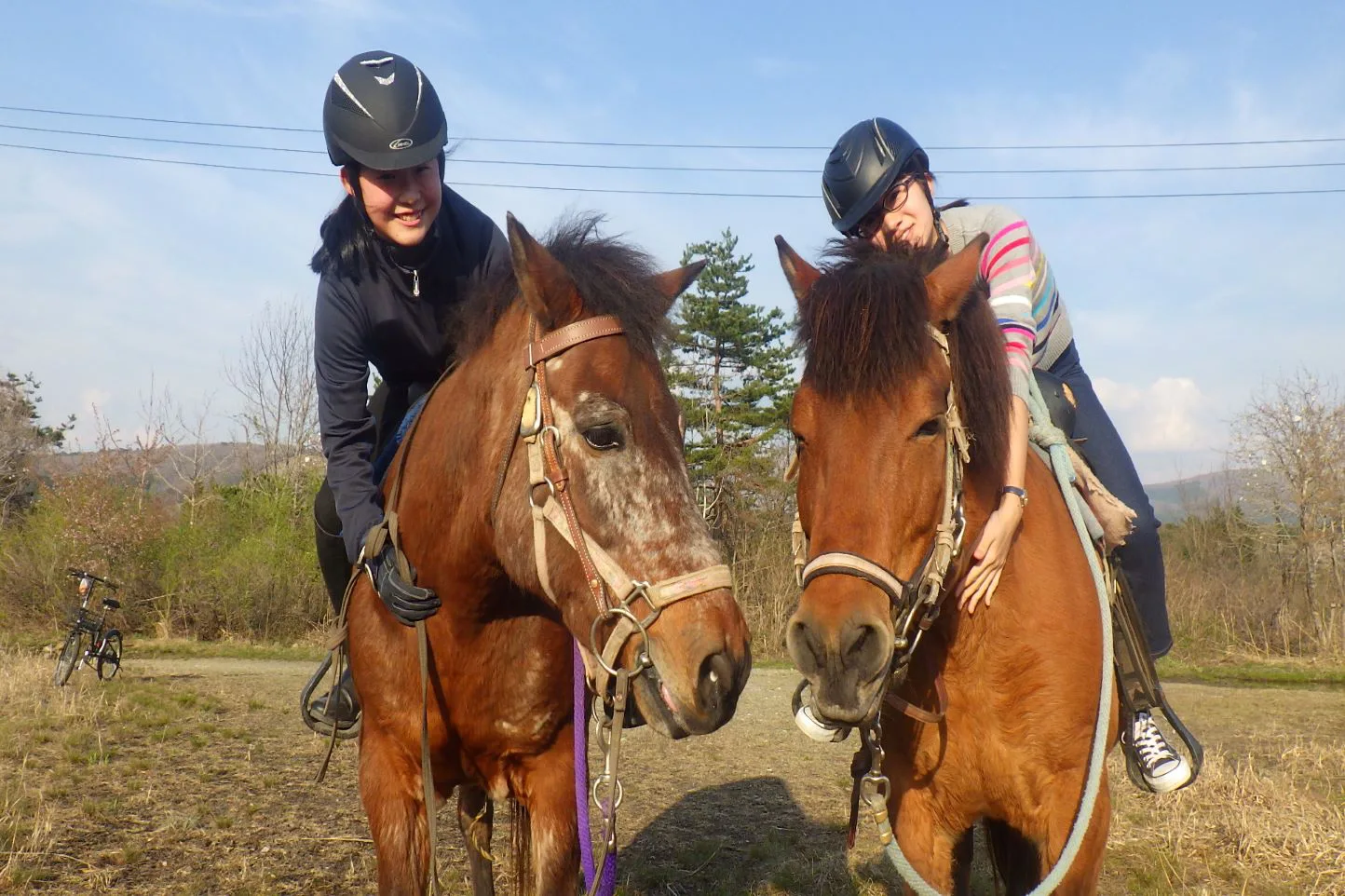 A totally different view spreads in front of you.
4
Wood Adventure & Giant Maze
An obstacle racing at 8m above the ground & a giant maze
An adventure course in the forest located 8m above the ground. You can try this exciting obstacle racing in the air. Kids over 3 years old and over height 110cm can experience together with parents. Giant maze next to it is the largest in the prefecture with area of 1,200㎡. There are 4 checkpoints to get stamps to complete the maze. Visitors at all age from kids to adults can enjoy together.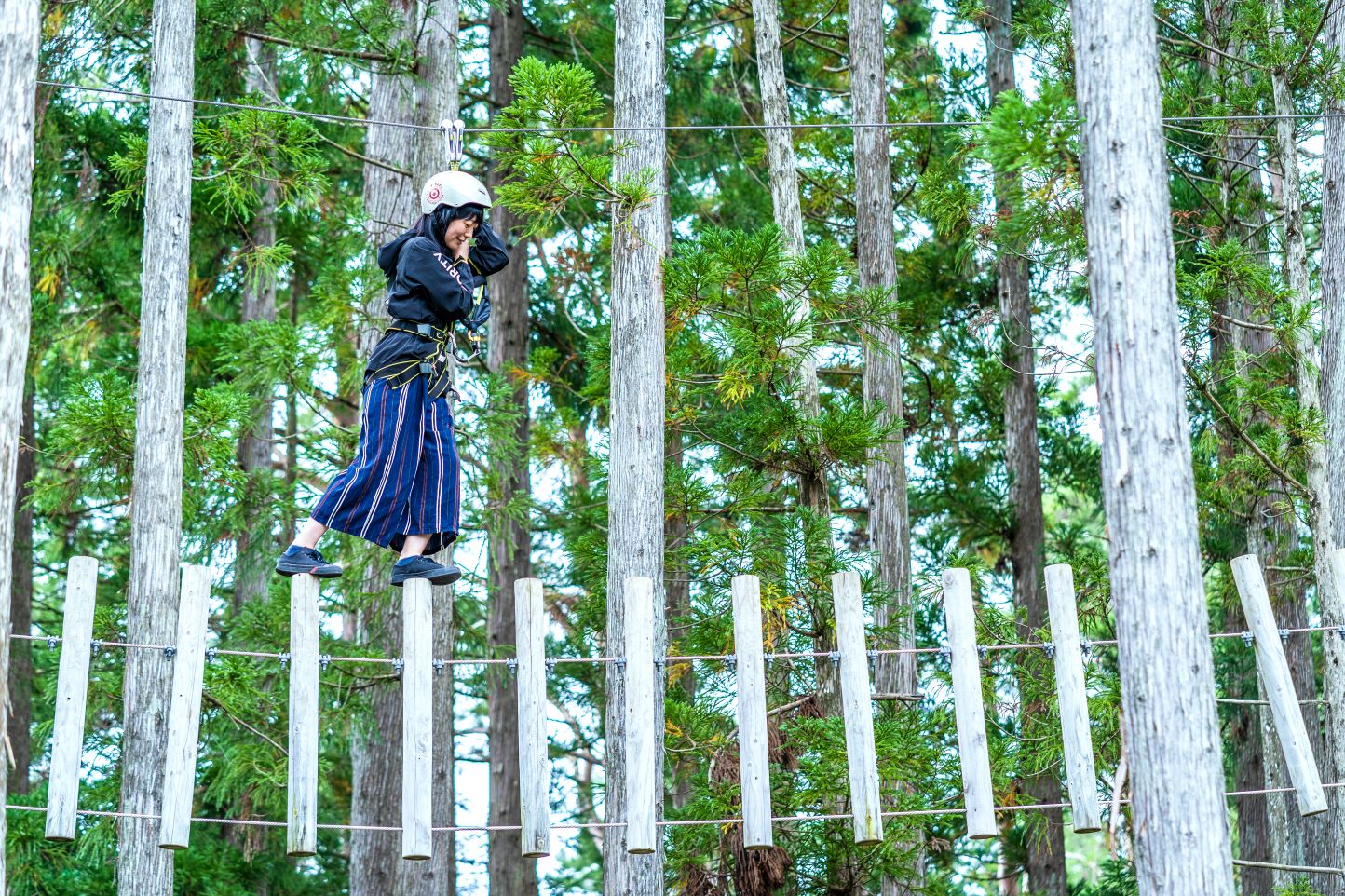 Even adults need to be brave enough to climb up to 8m above the ground obstacle race.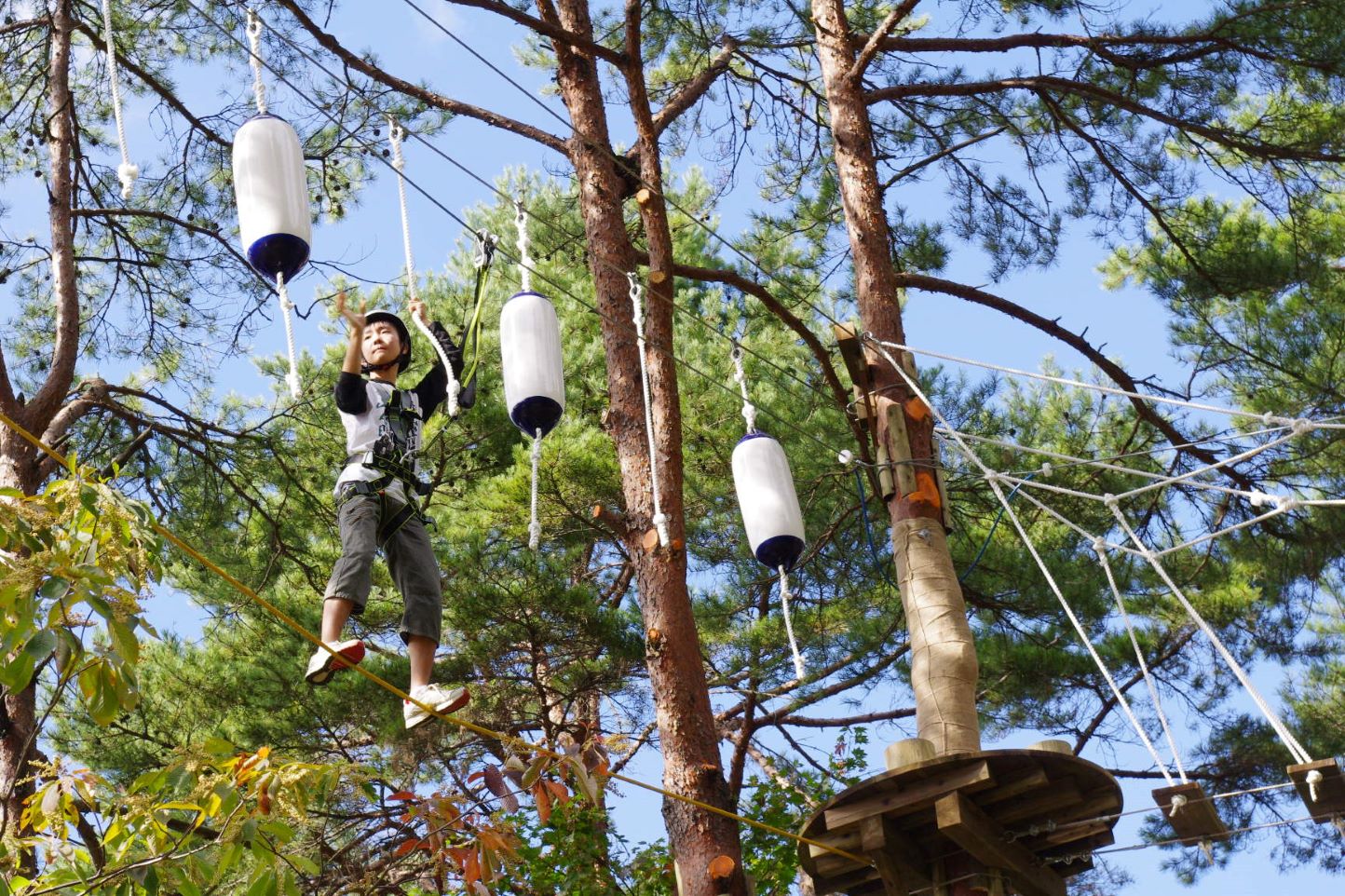 Parents and kids can experience together.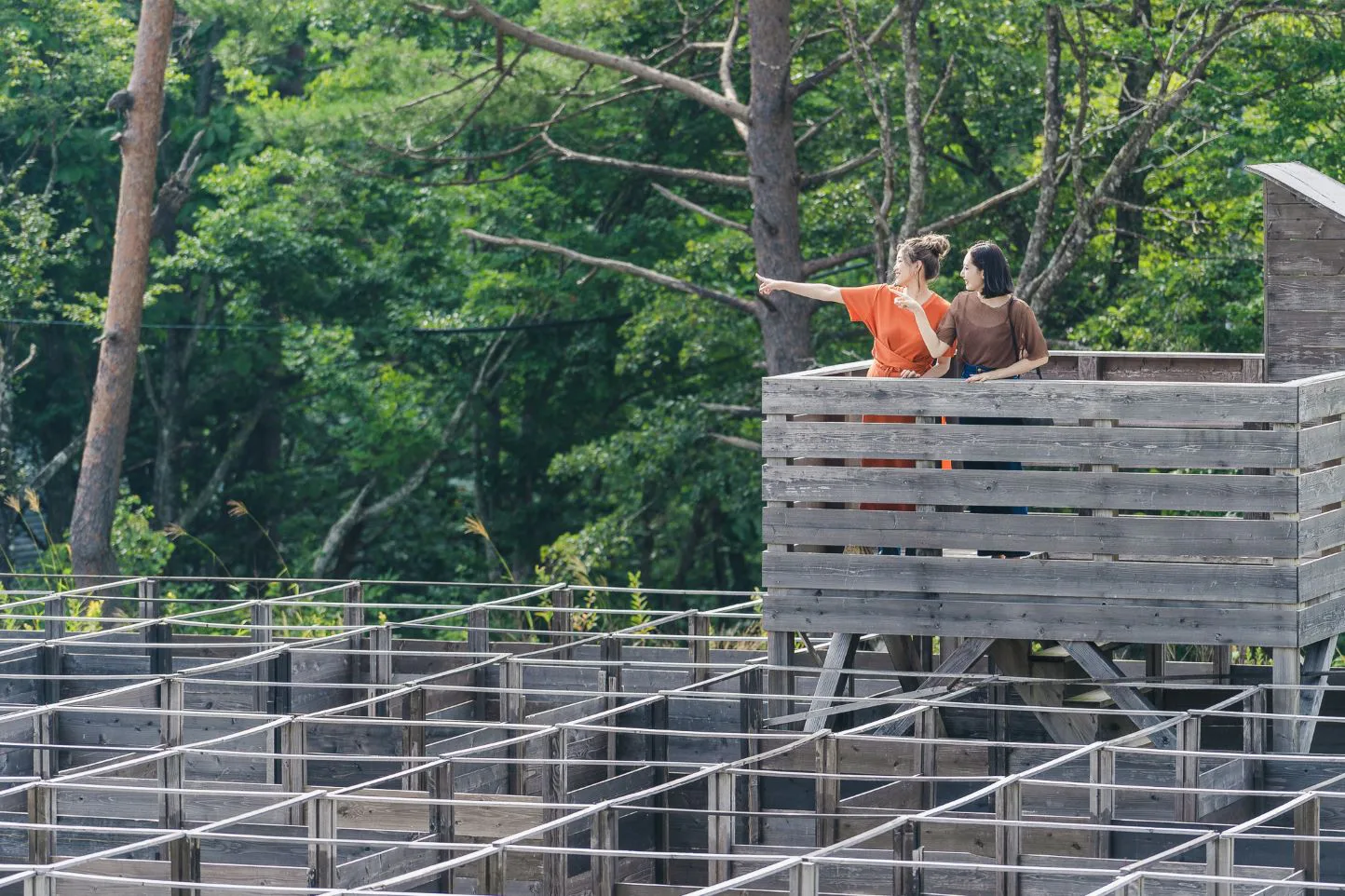 Let's try this largest maze in Gifu-ken.