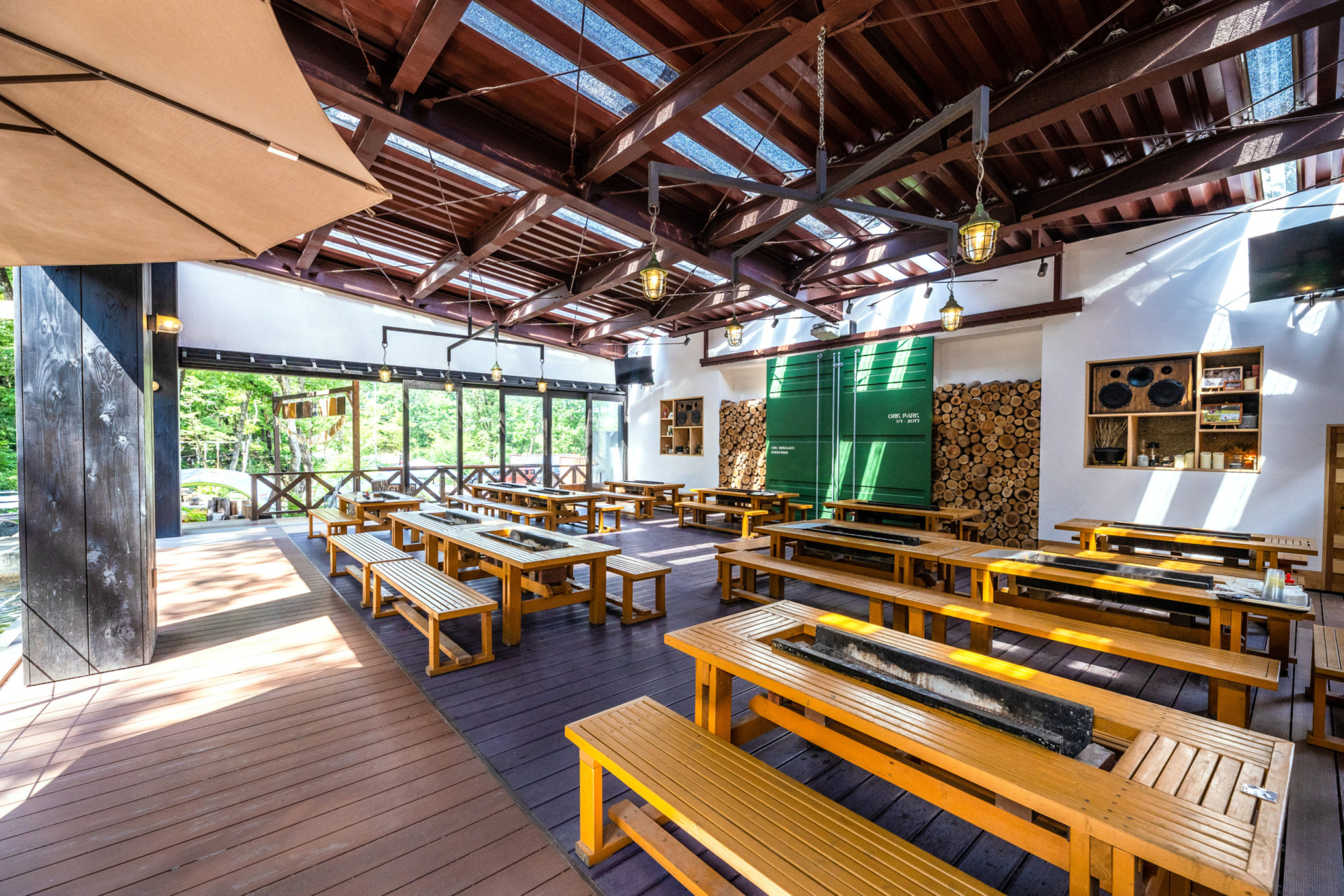 [Editor's Accommodation Visit]

an outdoor resort with rental villas and outdoor activities, Ork Hirugano

Heading north for around 40km from Gujo Hachiman Station, you can find this summer resort, Hirugano.
As it is located at an altitude of 900m, the average maximum temperature in August is around 27 degrees, and the temperature drops below 18 degrees on some days during the morning and evening. It is very popular as a resort area with different kinds of rental villas scattered in the forest.

Ork Hirugano is a stylish outdoor resort that is popular among young people. Other than staying at a log-house rental villa, various outdoor activities, like Segway tour and mountaintop buggy tour are available.

We visited the accommodation area and joined a Segway tour this time!
Entering an area of a log house, like the world in a picture book
17 rental villas with different owners and different preferences are located in the forest.
Every cottage is built by the owner and rented out as a rental villa, so you can see the owner's preference in every detail in his design, interior, furniture, and tableware.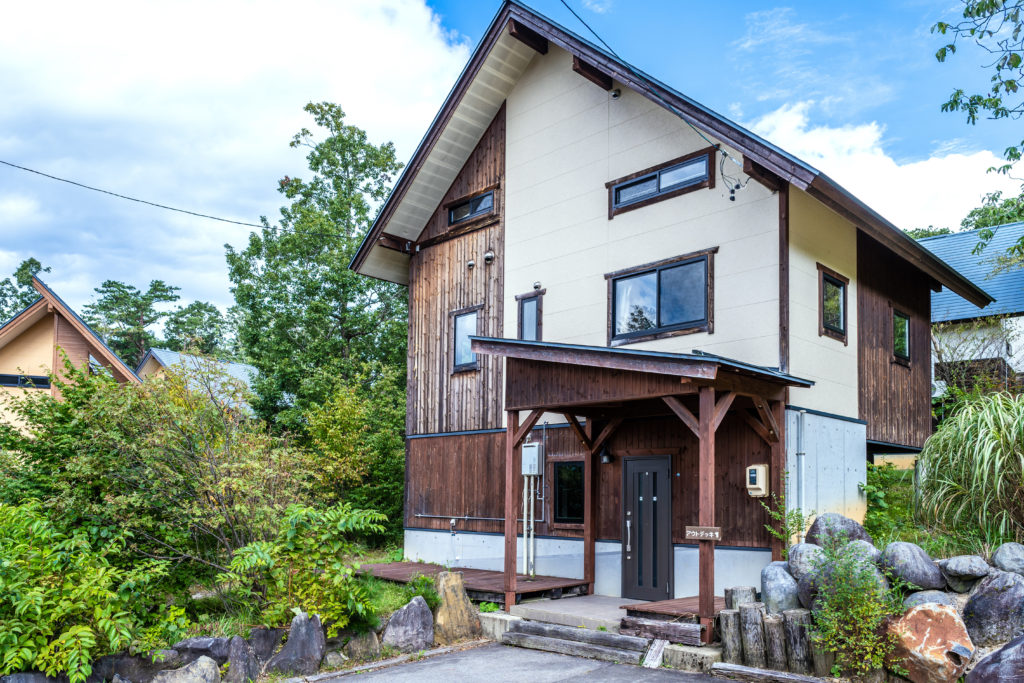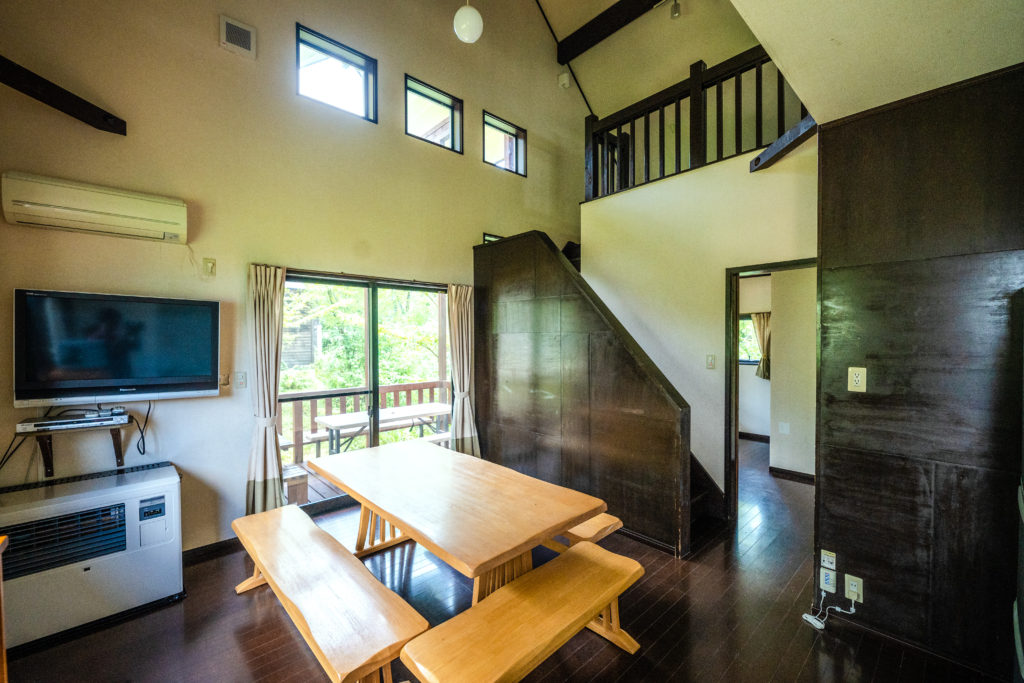 This cottage named "Outdeck" in Scandinavian style for accommodating 7 to 10 people is a three-story building which is quite rare for rental villas. The interior design is relatively close to Japanese houses which you usually see, and it makes you feel at home. It is perfect for those who want to spend a relaxing time with their family.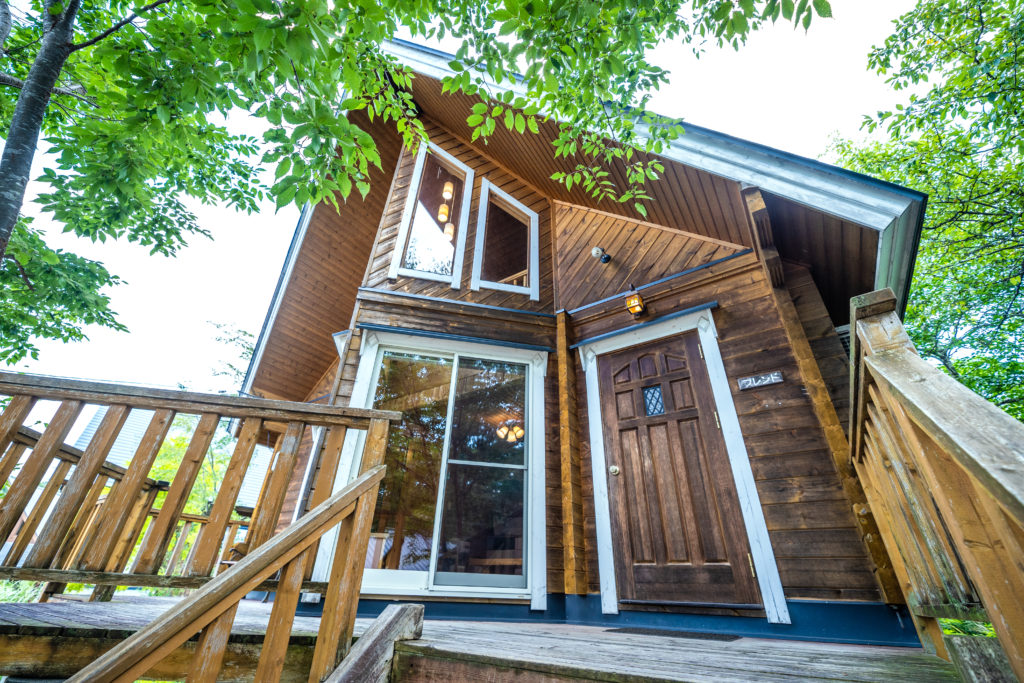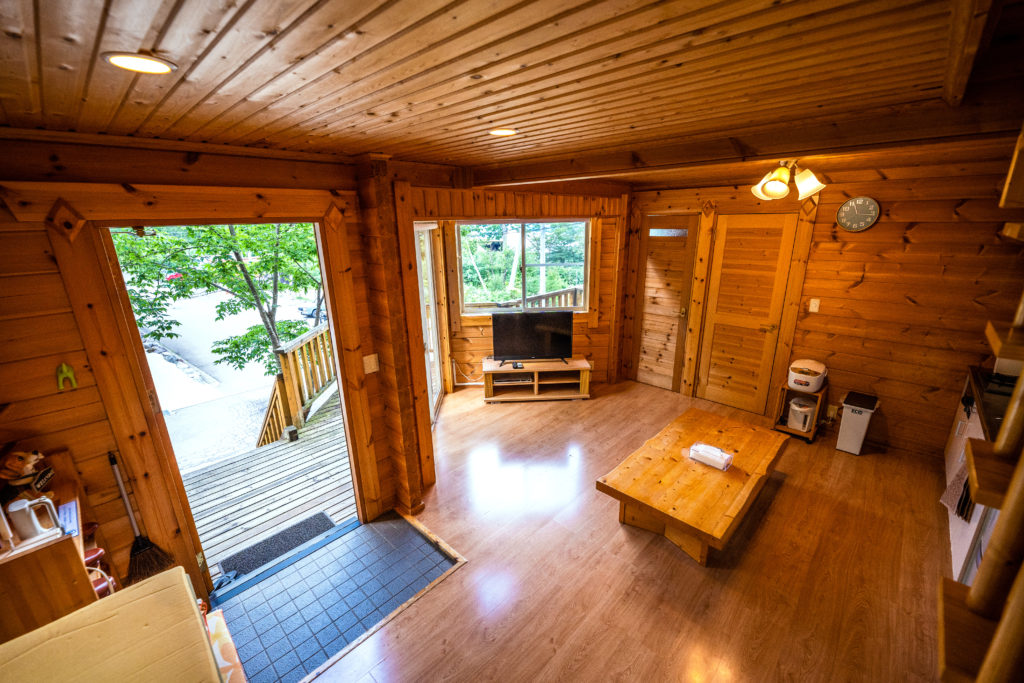 This is a log-style "Friend" house.
Its name makes me feel so familiar. It can accommodate 3 to 7 people.
The house itself is of course adorable and the details and shape of the window are very cute too.
Inside the house, woods are used for interior design to create a warm atmosphere. A wooden table is placed in the living room on the first floor and a private room and loft with beddings are on the second floor.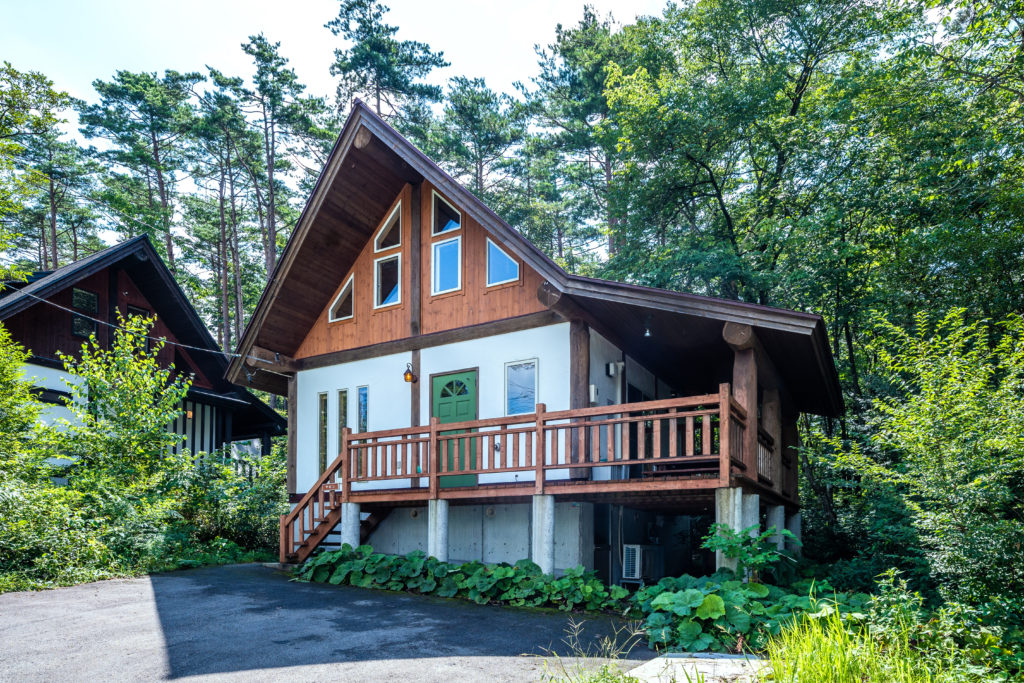 This is a Japanese log house named Maron for 3 to 6 people.
Although it is a log-style house, it has a Japanese room which is rare among log houses.
From the appearance and color, you may think of chestnut as its name Maron?! You can enjoy forest bathing at a large terrace spreading towards the forest while watching the sunset with a glass of wine.
Other houses from a 1DK house for 2 people to 2LDK for 10 people are all available for you to choose from.
ORK PARK, a terrace in the forest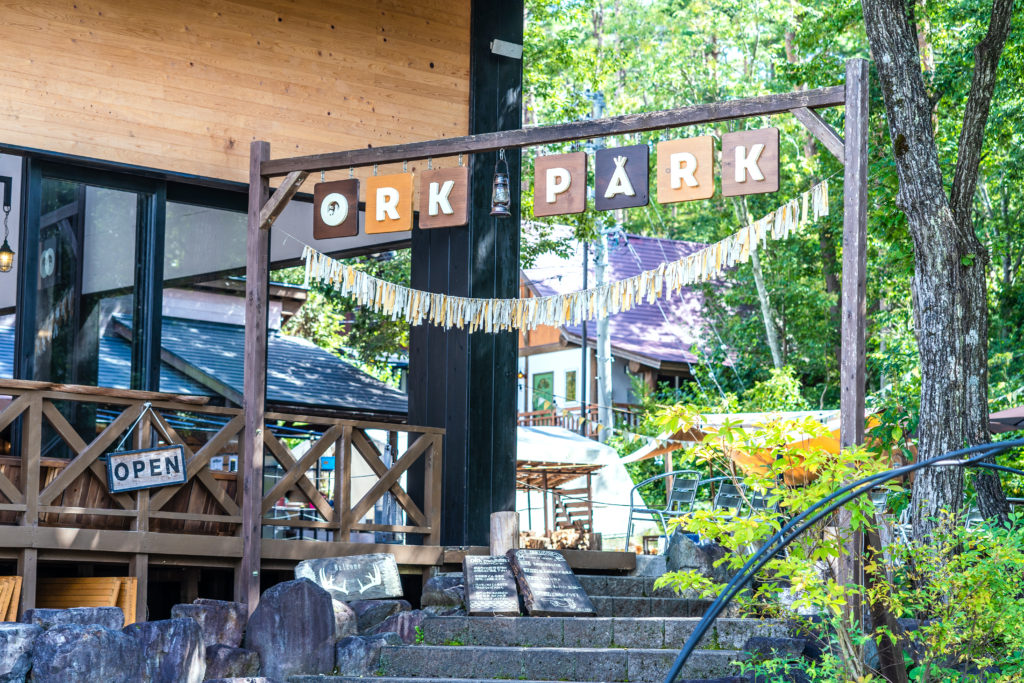 There is a forested terrace "ORK PARK" which also welcomes non-staying guests. You can find a BBQ area and an open cafe where you can enjoy drip coffee and cocktails. It is quite popular among young people.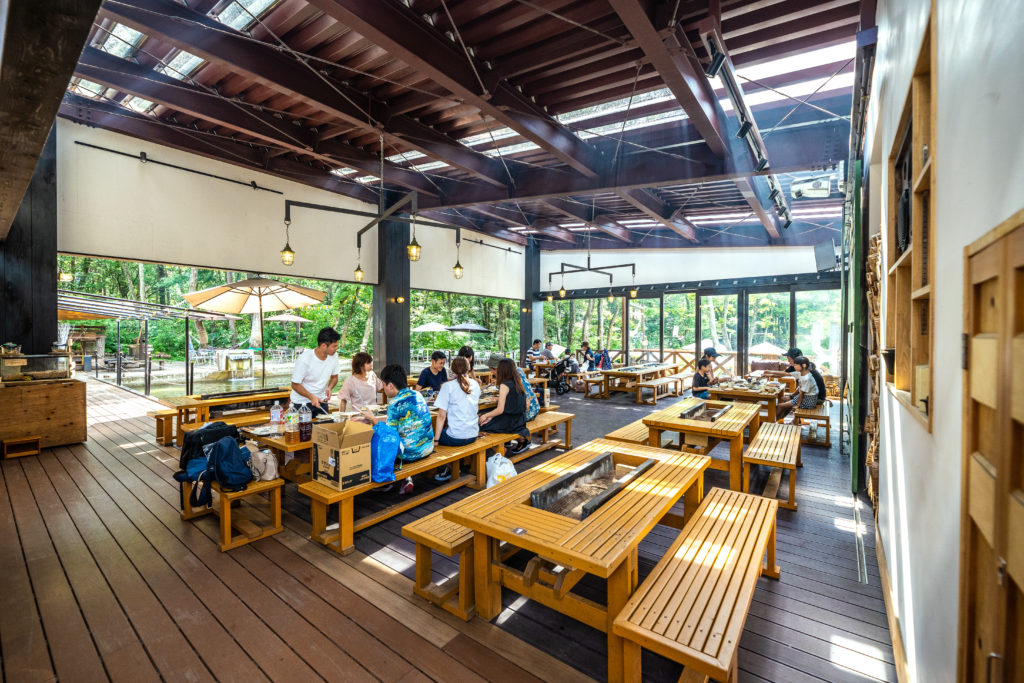 It is an open BBQ area in the forest
It is also used for outdoor wedding parties. It is very stylish and comfortable with a warm atmosphere.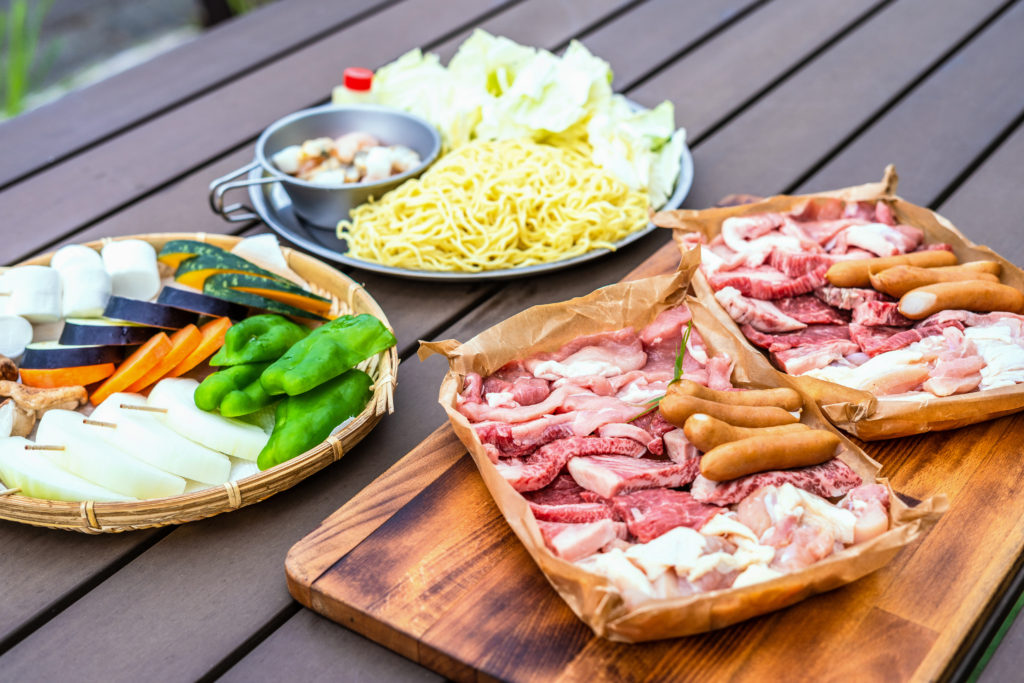 You can bring your own food or order a BBQ set if you want to use the BBQ area.
If you are not so familiar with outdoor activities, we recommend you order a BBQ set which you can start BBQ once you arrived.
Hida Beef Special Meat & Yakisoba Set in the picture (3,500JPY per person * reservation required) includes 100g of Hida beef, 50g of domestic pork, 100g of a domestic chicken, sausage, Yakisoba (Fried noodles) on an iron plate, seasonal grilled vegetables, and grilled marshmallows.
A basic BBQ set (2,500JPY per person) is also available for non-reservation. All BBQ sets include vegetables grown by the staff at ORK Farm.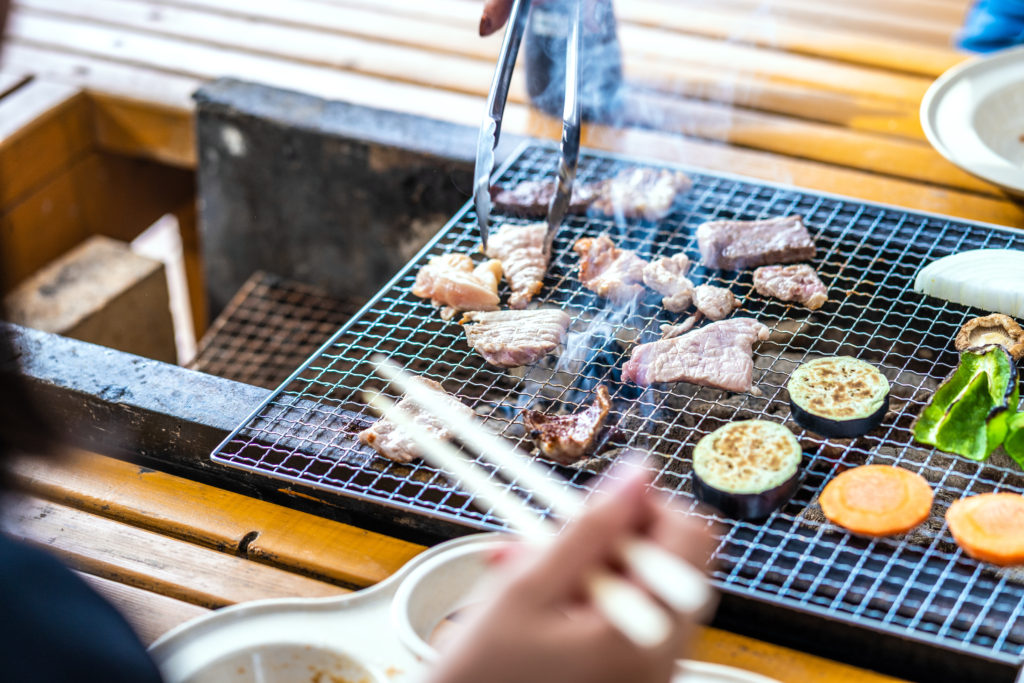 If you are using the prepared BBQ set, their staff will take care of the fire, do all preparation, and even tidy up the space, so beginners can also enjoy it without any worries. As we think that preparation is also part of our BBQ, this idea is very new to us!

The carry-on BBQ area is divided into a terrace area and a blue-sky area. Max 6 people are allowed to use at one site.
Ride on a Segway to the forest and the field!
At Ork Hirugano, you can try to explore the nature in Hirugano Plateau at ORK ADVENTURE. Our most recommended is of course Segway! It is the most special feature in ORK style. From a 10 minutes experience for children over 8 years old to a 1-hour experience tour, there are various routes for you to participate.
This time we decided to join this green season limited "2 hours tour to feel the four seasons" inside the nature of Hirugano by riding a Segway.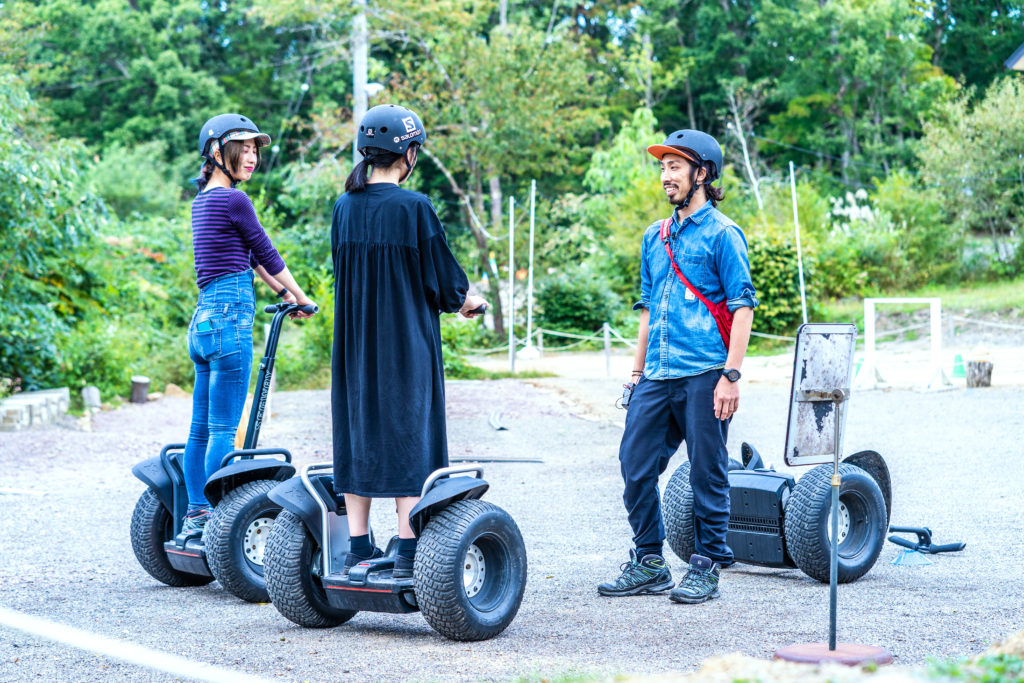 First, our tour guide Mr Shiita Takahashi taught us how to ride a Segway. After practicing for around 10 minutes, we were able to cross steps and curves. We felt relieved!
Aki, one of the staff, is joining us from here. Let's go!!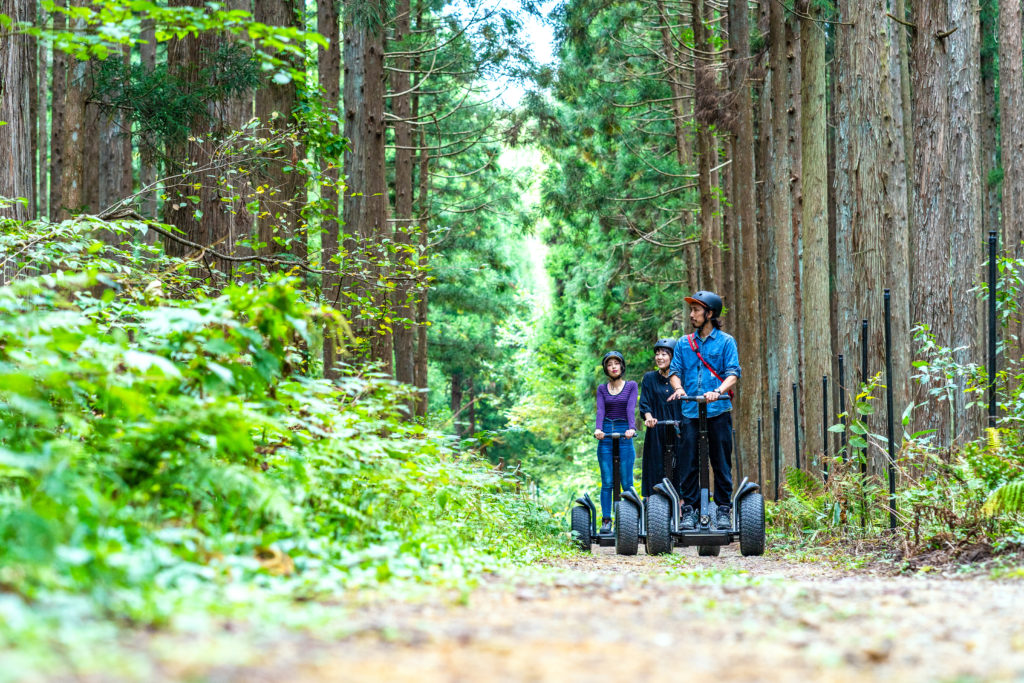 When we crossed the forest, we saw nature right in front of us!
As our tour guide guided us carefully, we passed the even mountain roads very smoothly. I felt excited as it is my first time riding a Segway, I felt so refreshed inside the forest.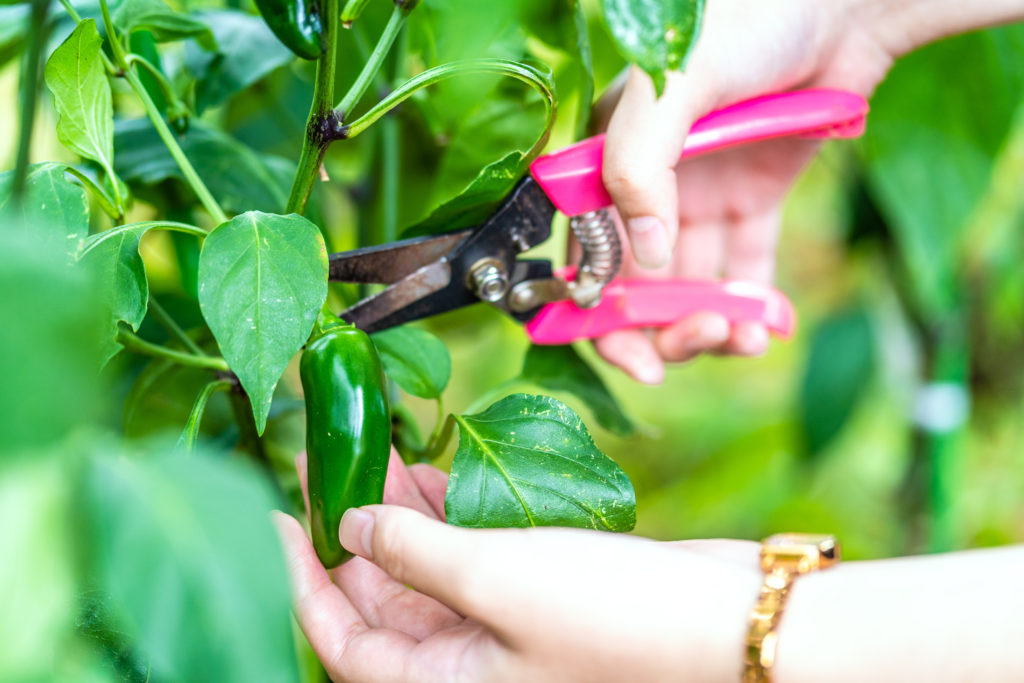 Finally, we got off from the Segway and took a short break. We went picking chemical-free vegetables at ORK Farm. Vegetable grown here is used for making BBQ sets. Using a Segway to pick vegetables looks very kind of futuristic!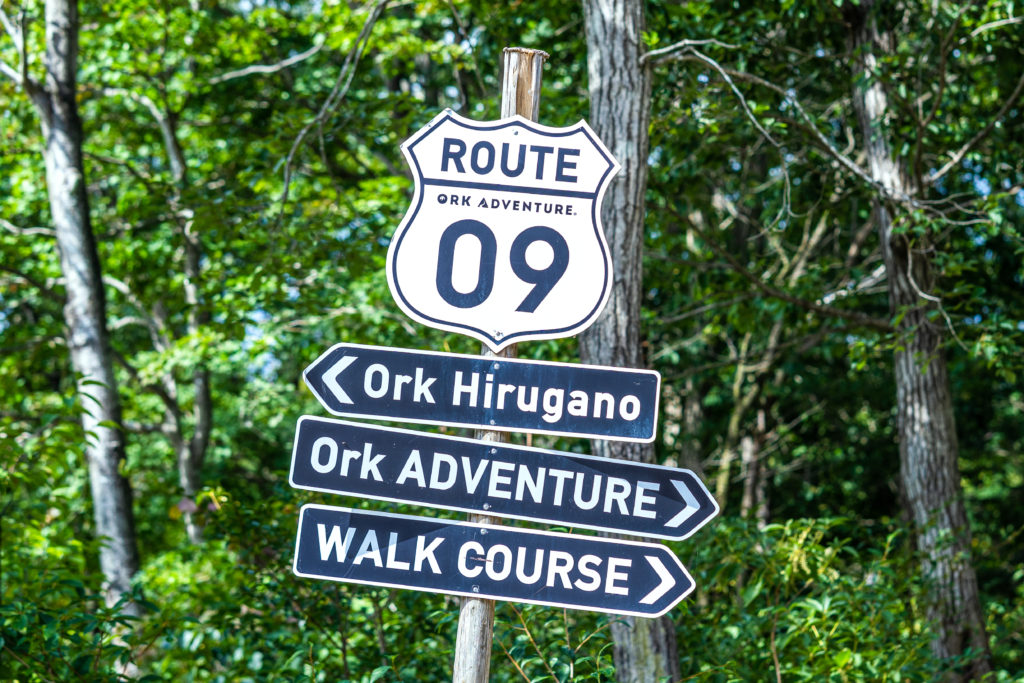 Other activities include making coasters, wood chopping, campfire at night, and star observation. Please feel free to join them!
There are so many things you can join at Ork Hirugano!
If you want to make a special memory during your holiday, Ork Hirugano maybe be a place to fulfill all your requirements.