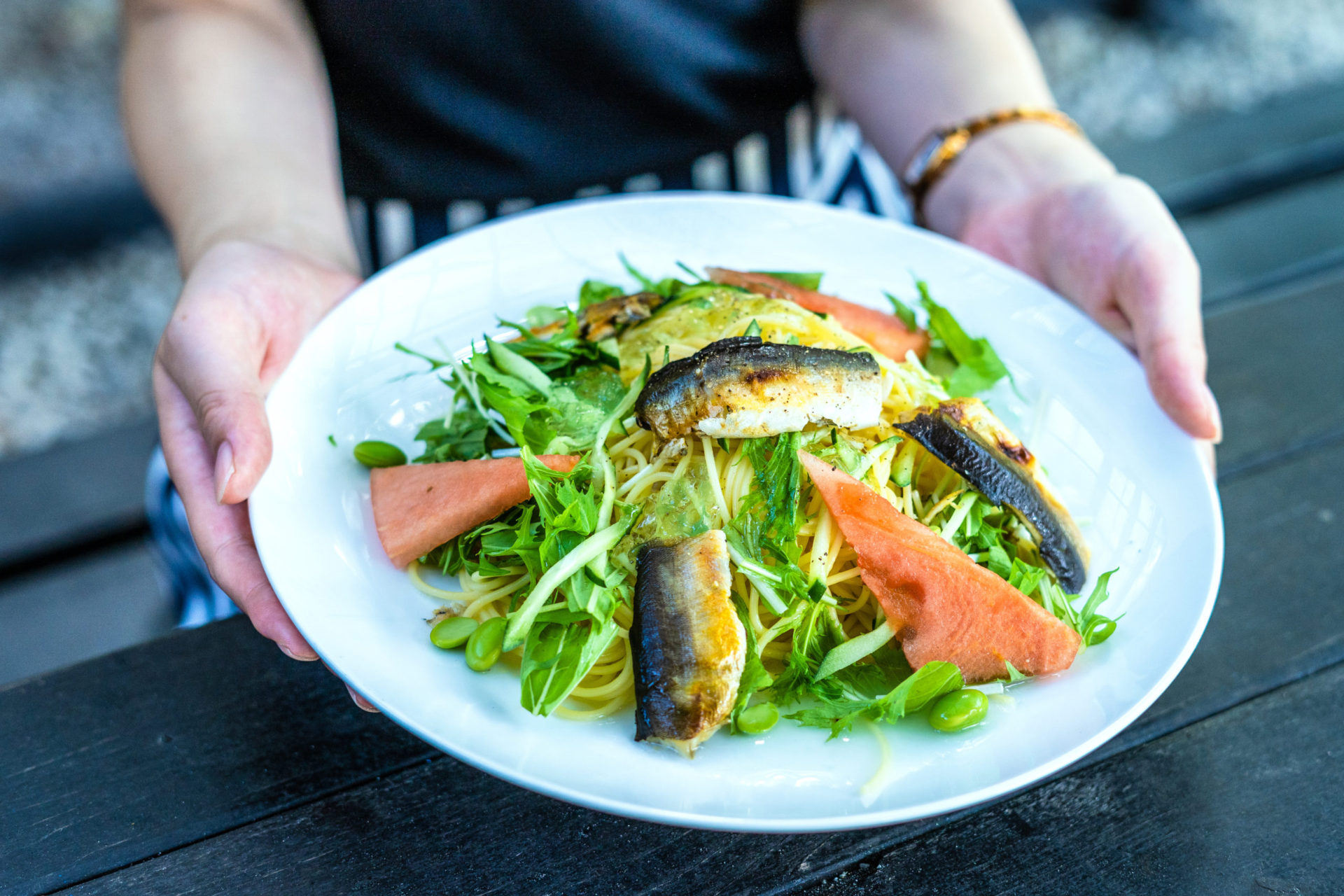 [Editor's Visit]

Tasting natural Gujo Ayu in front of Nagaragawa River. Restaurant Nagomiya Seseragi with a Yana fishery ground

Clear stream, Nagaragawa River, which the source is located on Mt Dainichigatake.
Since ancient times, it has been well-known for its nice Ayu caught in the upper reaches of Nagaragawa River, and a royal fishing ground was established and presented to the imperial family.

Natural Ayucaught in the upper reaches of Nagaragawa River is now called "Gujo Ayu" and is known as a nationwide famous branded Ayu.
This time, we are introducing a BBQ restaurant at a river resort "Nagomiya Seseragi" where you can enjoy Gujo Ayu with a full course of Japanese and Western cuisines.

It is located at a great location with Nagaragawa River right in front of you. From August to October, fishing grounds using the traditional fishing method "Yana fishery" handed down from the pass in the area are carried out.
I heard I can try Ayu fish caught there, so this time I am going to try it!
Hearing the sound of the river and feeling cool.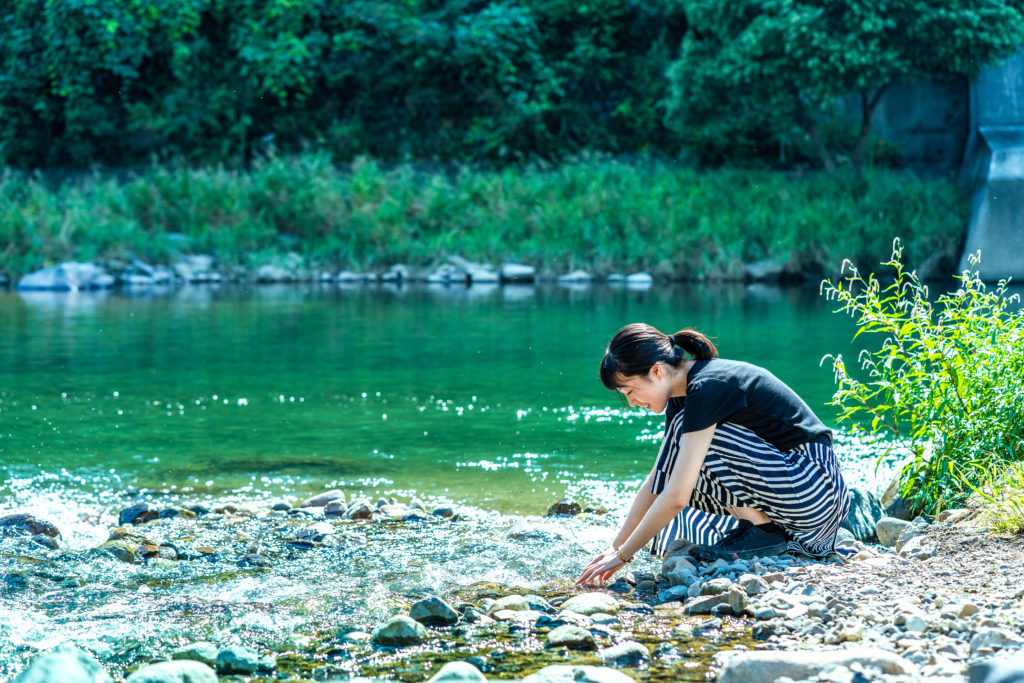 Around 5 minutes from Shirotori IC of Tokai Hokuriku Expressway.
You can find Nagomiya Seseragi in Shirotori-cho which is famous for Hakusan Faith.
Nagaragawa River is spreading out right in front of you making you want to visit.
As the name "Seseragi" suggests, you can hear the sound of the river and feel cool even in the hot summer.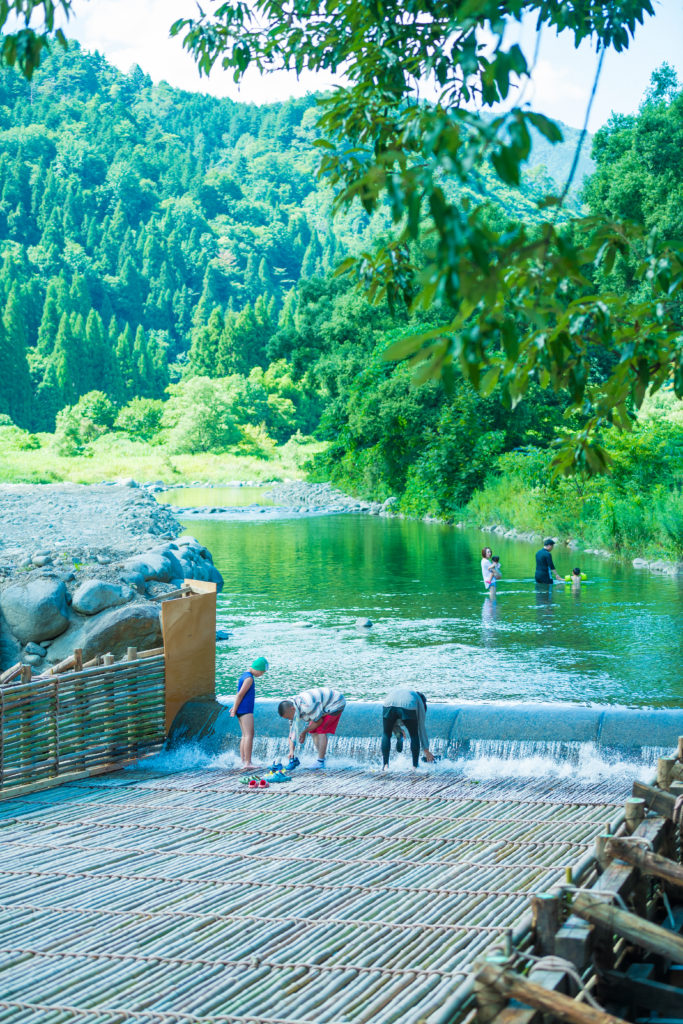 Every year from early August to late October, Yana fishery is carried out here.
Yana fishery is a traditional fishing method damming a river, making footing with bamboo, and catching Ayu fish coming from the upper stream.
This Yana fishing ground is made every year. They cook and serve their natural Gujo Ayu caught here. Although you cannot join in catching fish, you can try entering Yana.
A BBQ restaurant providing Ayu's full course menu.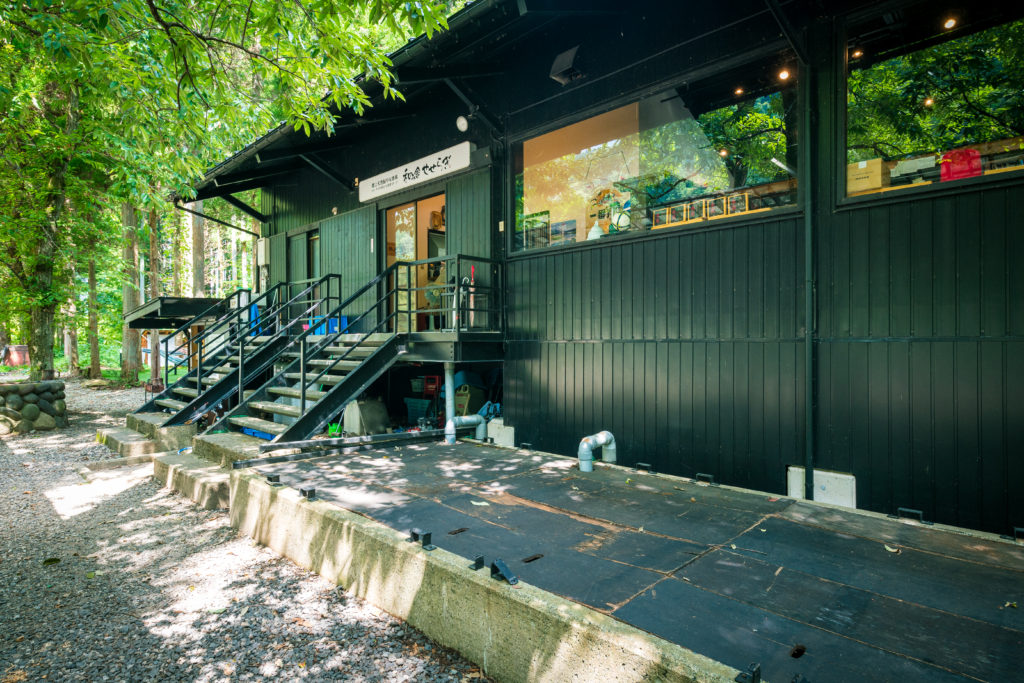 It is Nagaomiya Seseragi, a BBQ restaurant.
You can try original menus or BBQ using natural Gujo Ayu.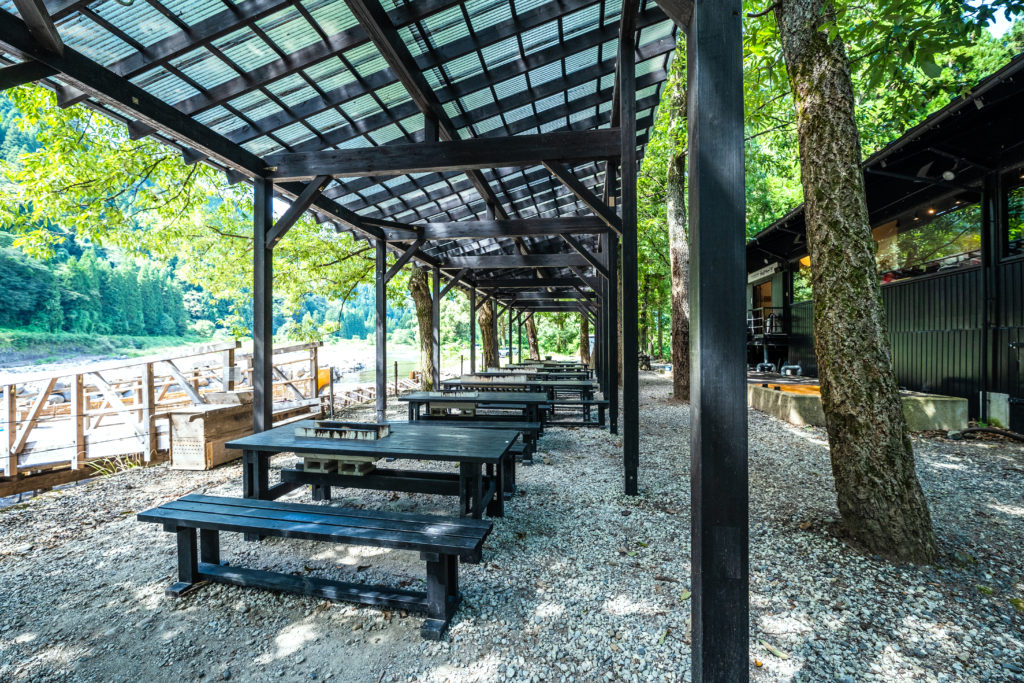 My recommendation is of course Ayu cuisine! From grilled Ayu with salt to full course. You can find many Ayu menus.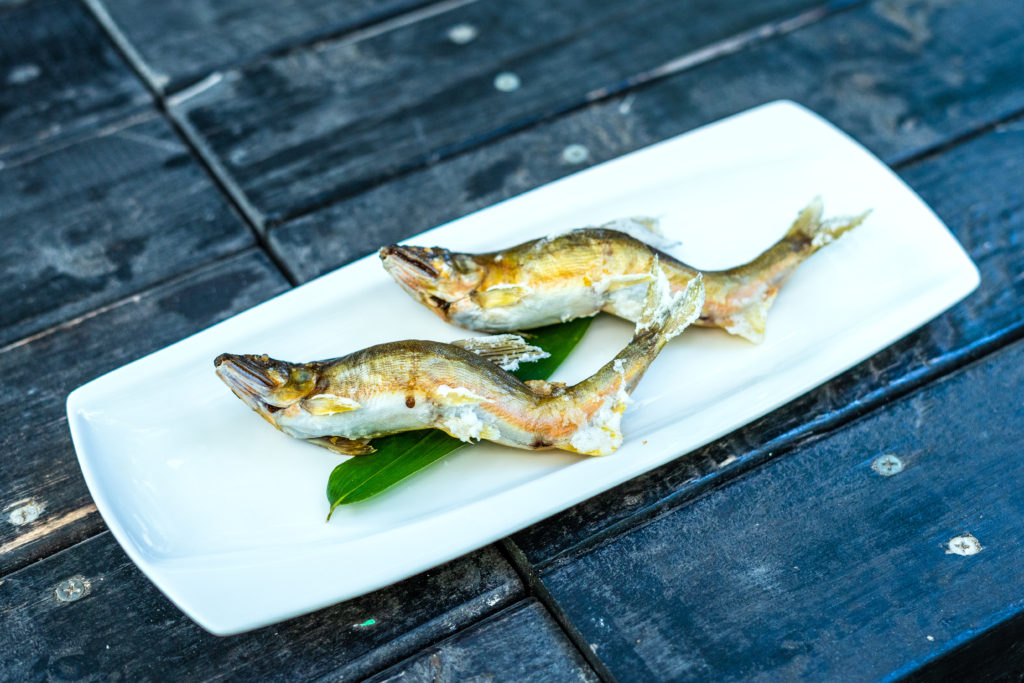 It is their famous grilled Ayu with salt (1620JPY, with tax)
All fish were skewed one by one carefully. Its wavy shape looked so good!
Ayu is also called a Kogyo meaning fish with a nice scent. It really has a good scent!
As they were all grilled using much time, its body was fluffy and even its belly was cooked. You can taste it from head to tail.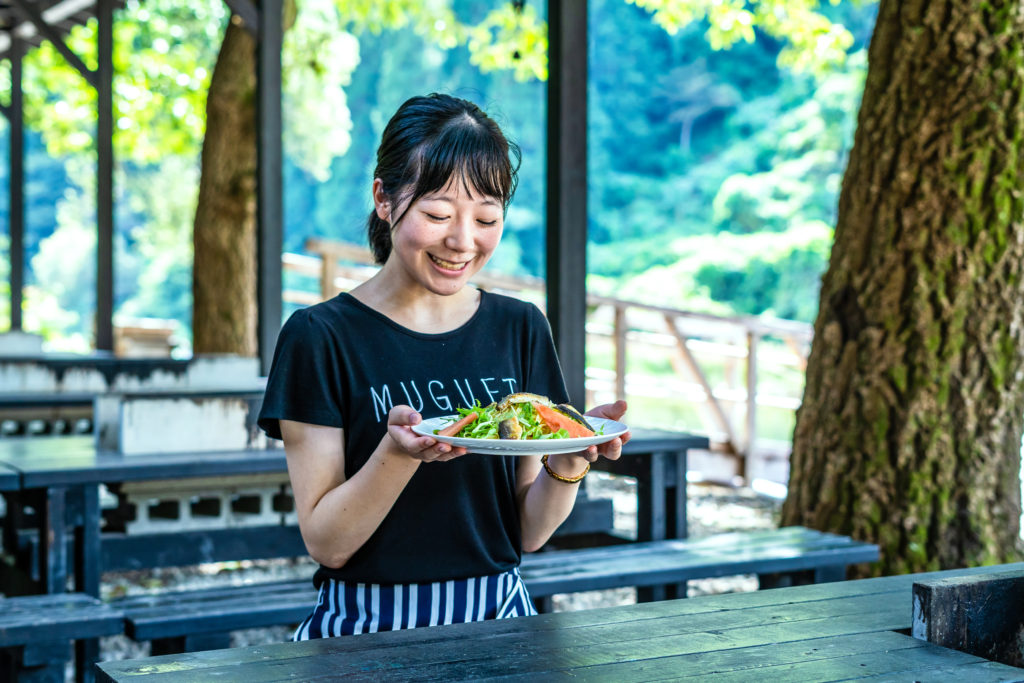 My recommendation is this pasta using a whole Ayu fish with summer vegetables.
I was surprised they cook paste with Ayu. When I tried it, the taste of Ayu stands out because of vinegar with knotweed. It tasted very refreshing and delicious. It is a dish to overturn the image of Ayu = grilled with salt and Ayu = Japanese cuisine.
You can also try Kanroni (stewed food in soy sauce and sugar), using light soy sauce produced in Gujo, and has the scent of Japanese pepper, or Fry & Fritters filling with minced Ayu. I think you can meet some new ways to taste Ayu fish!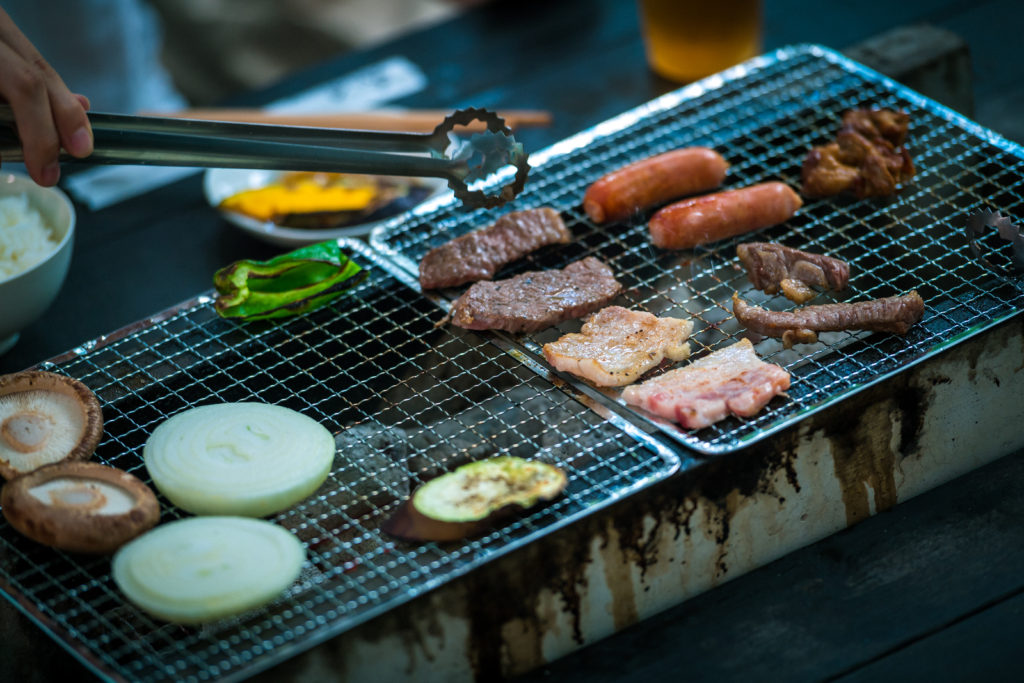 There is also a BBQ course which is perfect for you to enjoy in summer.
You can enjoy special ingredients that are actually hard to find at normal supermarkets, such as natural wild boar meat in Gujo, Gujo's famous Kei-chan (Stir-fried chicken with miso sauce) with other vegetables and meat.
Trying the best food at the best location.
You can find the best way to enjoy Gujo here at Nagomiya Seseragi.
If you want to experience how it feels like living along the river, please come to the cottage.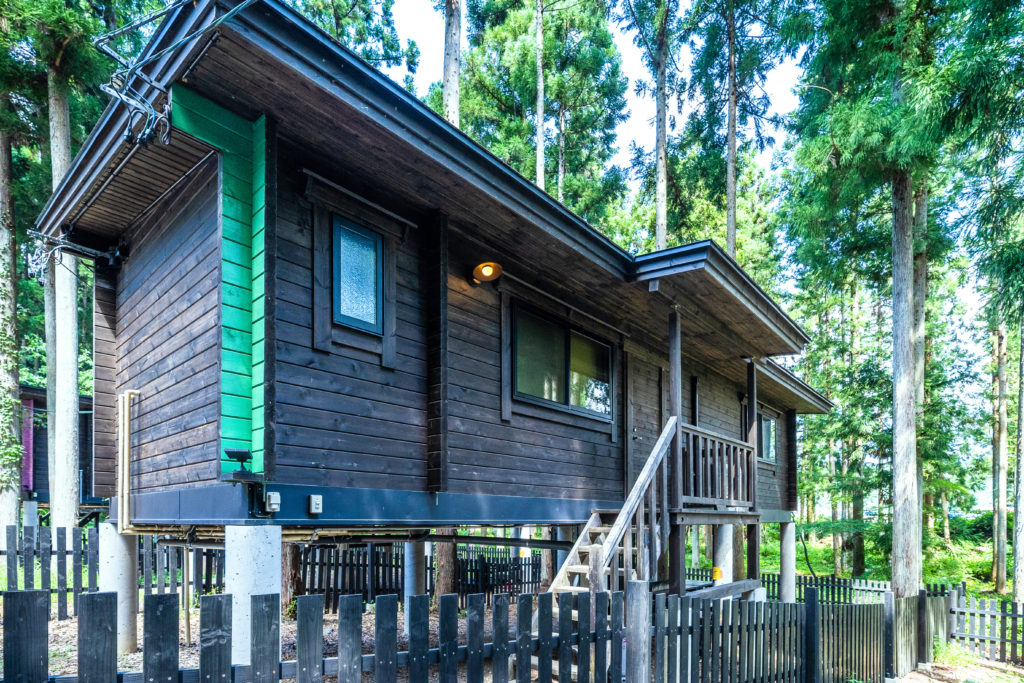 It is recommended not only food but also staying at Nagomiya Seseragi.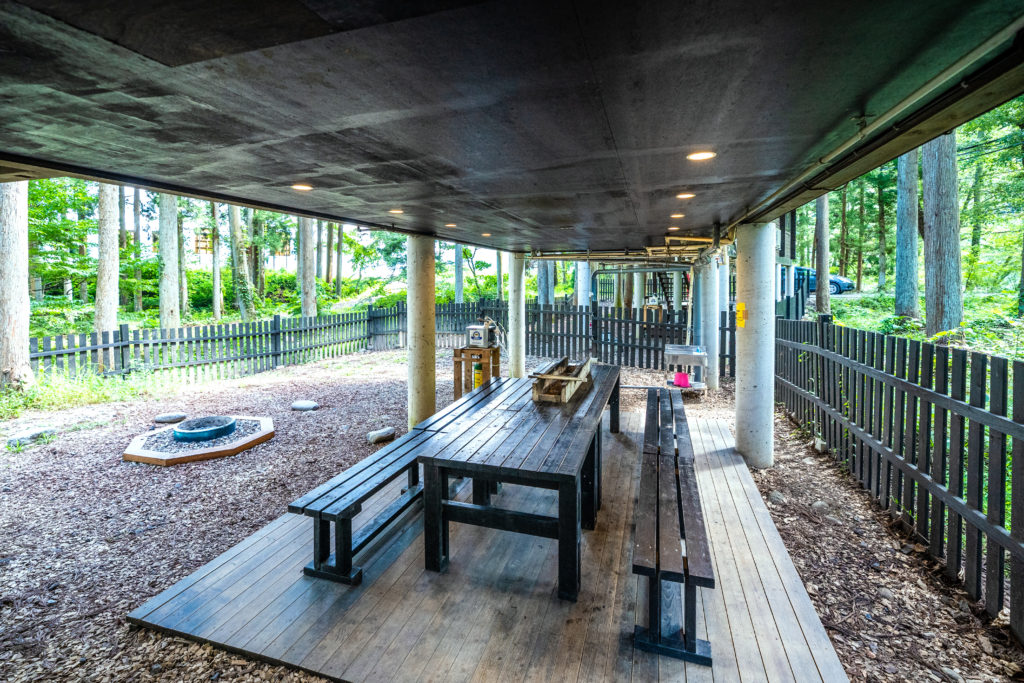 You can find a terrace with cover on the ground floor of the cottage where you can enjoy BBQ. You can also ask for catering from the restaurant. I am so surprised there is a beer server in the cottage!
Spend a relaxing time in the forest and beside the river.
As the sun begins to set, you can hear the cry of evening cicada. It overlapped with the sound of the river creating the best BGM.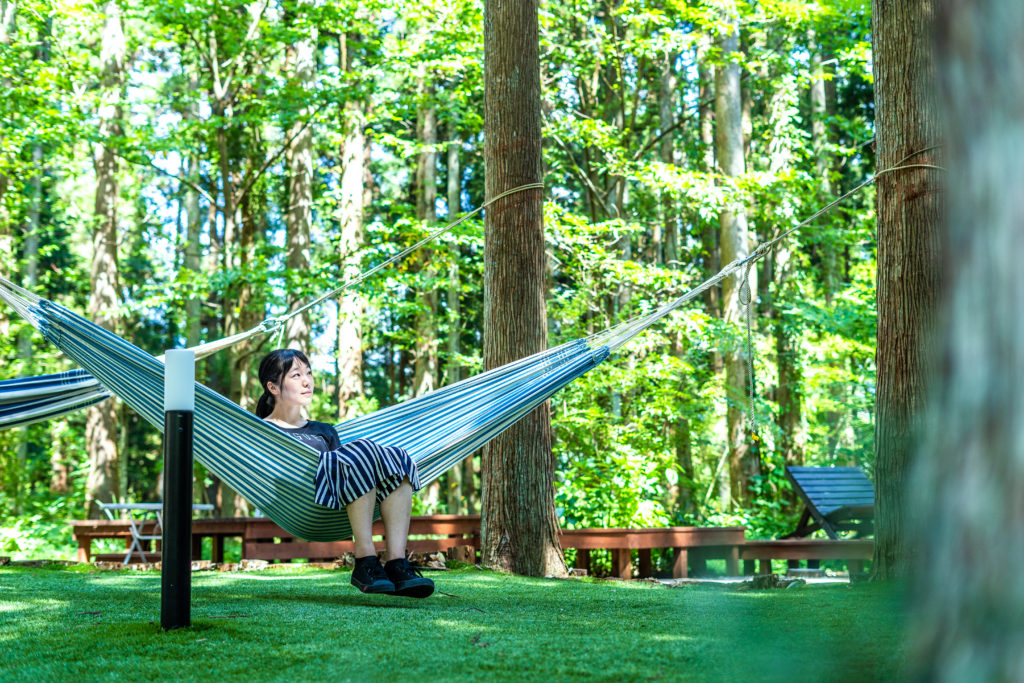 They have a hammock for staying guests, taking a nap here is so relaxing.
How about coming to Nagamiya Seseragi to enjoy a resort vacation?
---
Other outdoor activities are recommended.
If you want to try outdoor activities without going far away, we recommend Nagaragawa Cycling Cruise.
You can enjoy seeing the natural scenery along Nagaragawa River and in the town of Gujo Hachiman.
Please try to feel nature and the town with your five senses, other than from a car window.