Outdoor Consultant's Travel Journal

Enjoy summer at Hirugano! Micro-tourism for parents and kids!

Hello! I am one of the outdoor consultants in Gujo, Okumura!
It is summer in Gujo!
Forest in the mountains is so green and refreshing!
If you want to enjoy your summer vacation with your kids, but still worry about COVID-19 and are not willing to go far away? Please come and join us!

Please wait a moment!
Gujo, where I am living, is a mecca of outdoor activity!
You do not have to travel far.
Let me bring you to enjoy a holiday in the northern part of Gujo, Hirugano Plateau!
Our destination was the northernmost part of Gujo, Hirugano Kogen (Hirugano Plateau) at Takasu-cho.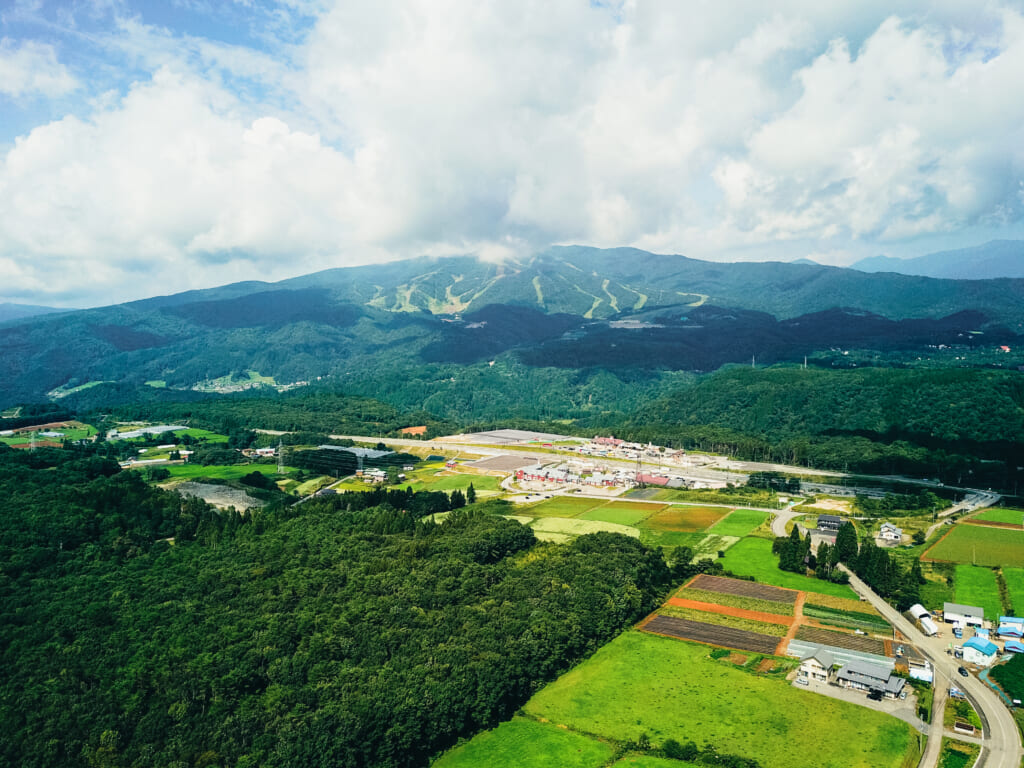 As it is located at 900m above sea level, it is also a famous villa area because it is cool even in summer.
Want to enjoy your summer at a villa?
You can now enjoy this privilege at this rental villa!
Enjoy your free stay at a stylish villa!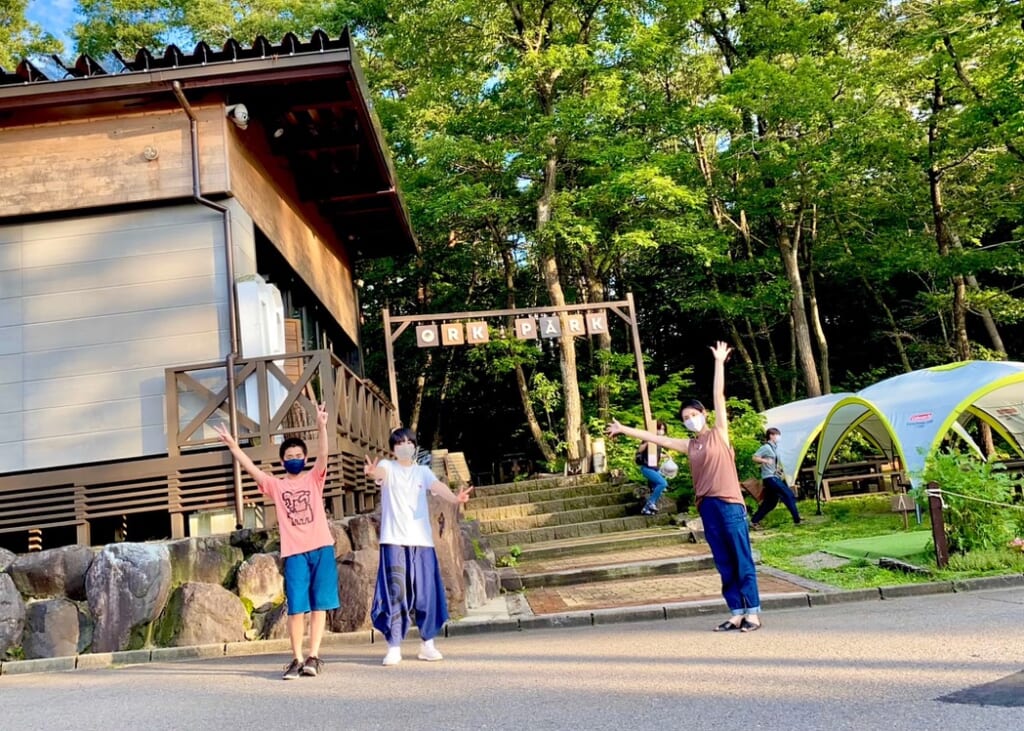 This time we were staying at Ork Hirugano.

Because all owners are different for each house, all of them are so stylish having different styles.
As the whole house is reserved only for you, it is very nice that you can enjoy your free time from check in to checkout.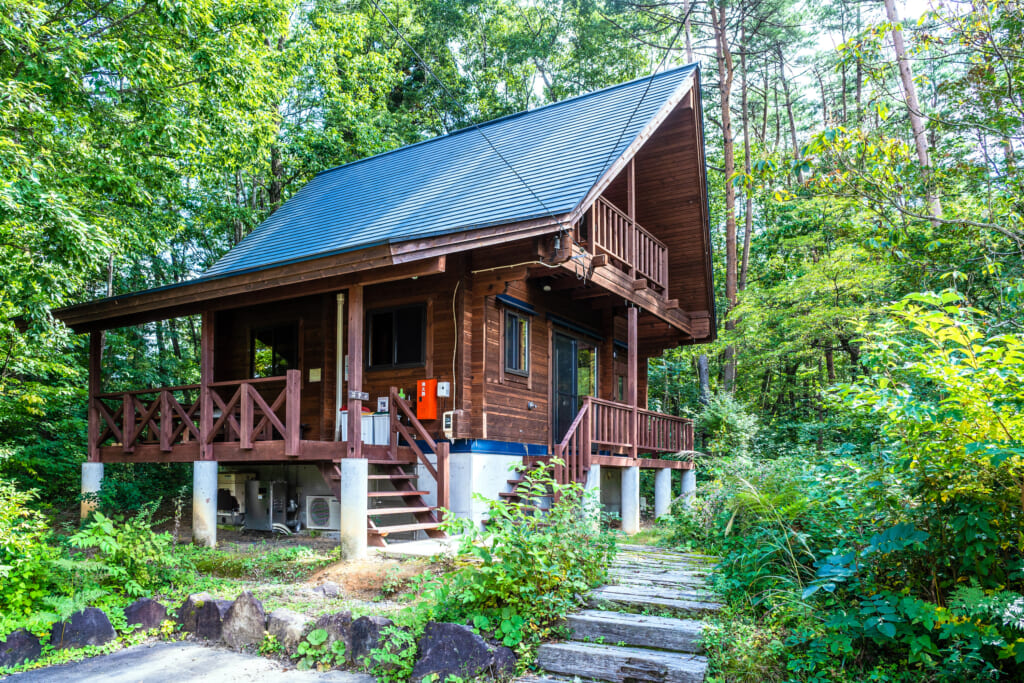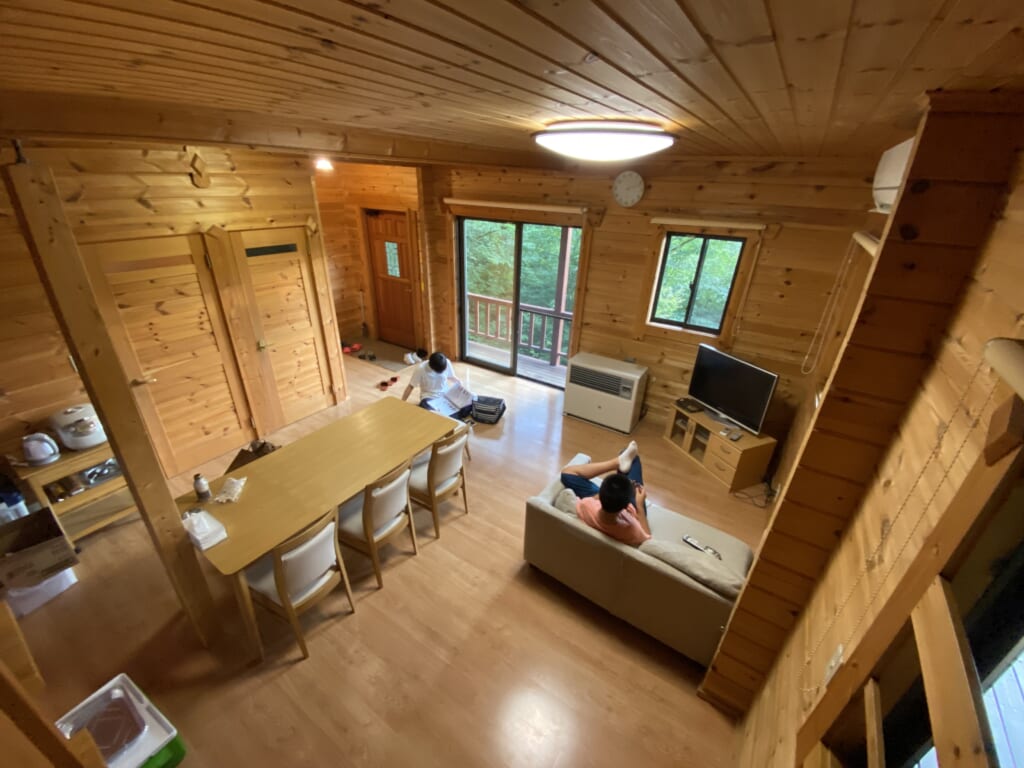 This time we rent this house called, Coty.

This log-style vacation rental villa, which is built by timber, is full of the nice scent of wood. It was so refreshing as if I were in the forest.

It was so comfortable like home. Kids were enjoying themselves in their ways.
Our dinner was a BBQ at the villa's terrace!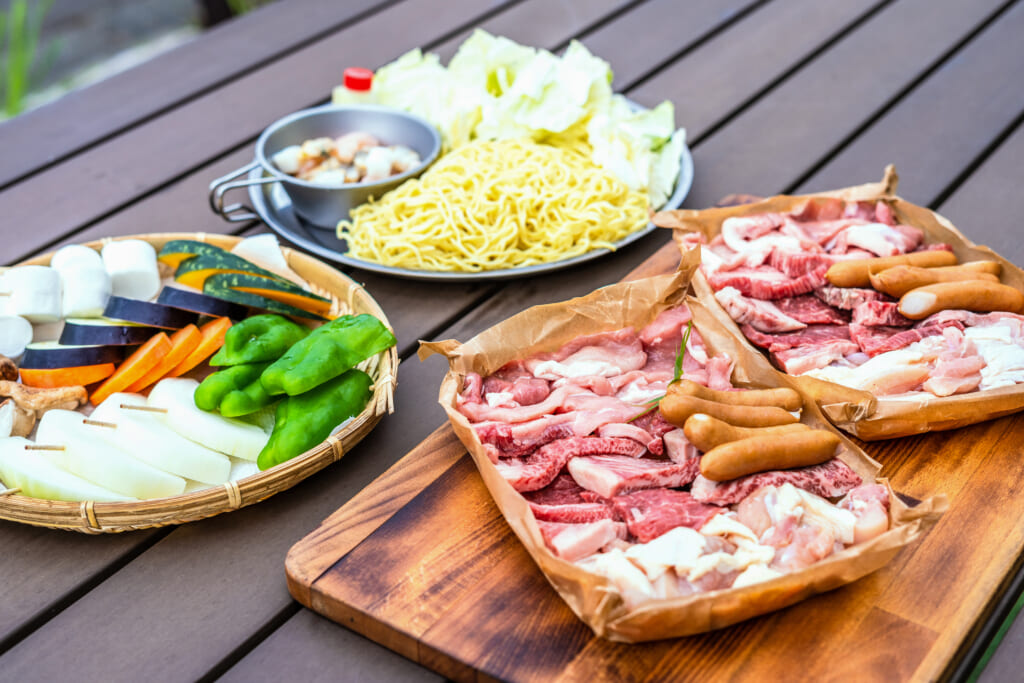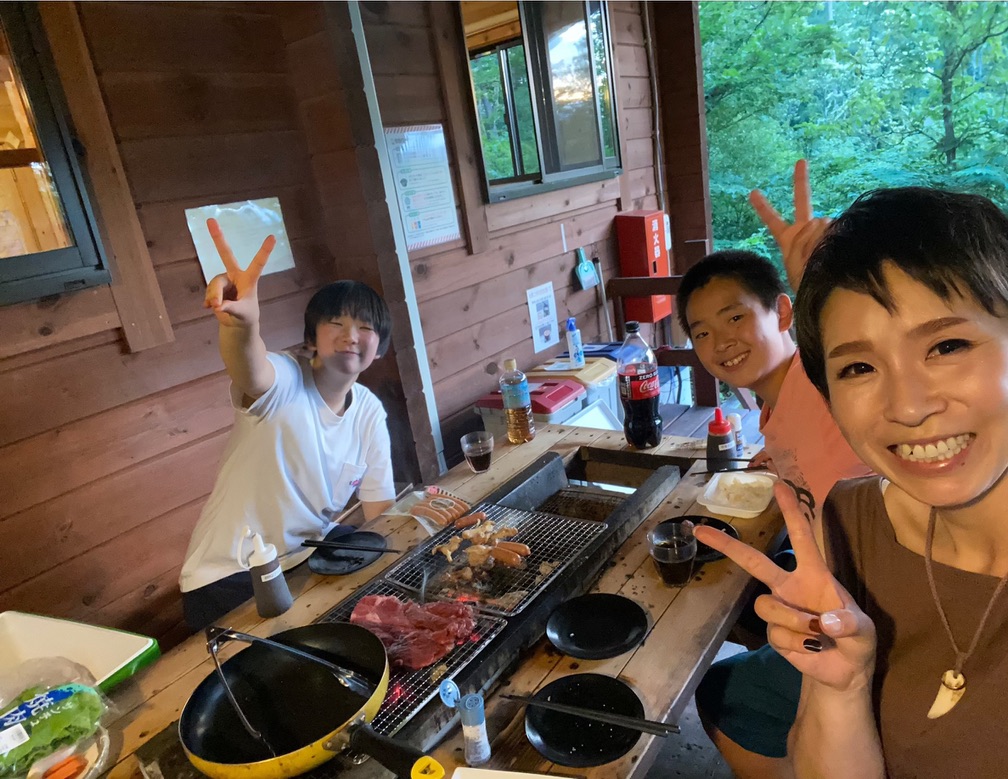 All the ingredients like meat, seasonal vegetables, Yakisoba noodles, marshmallows, charcoal, and fire-starting tools were prepared, so what we only needed to do is taste them deliciously!

I enjoyed BBQ with my full stomach without worrying about time.
How we enjoyed our night after sunset…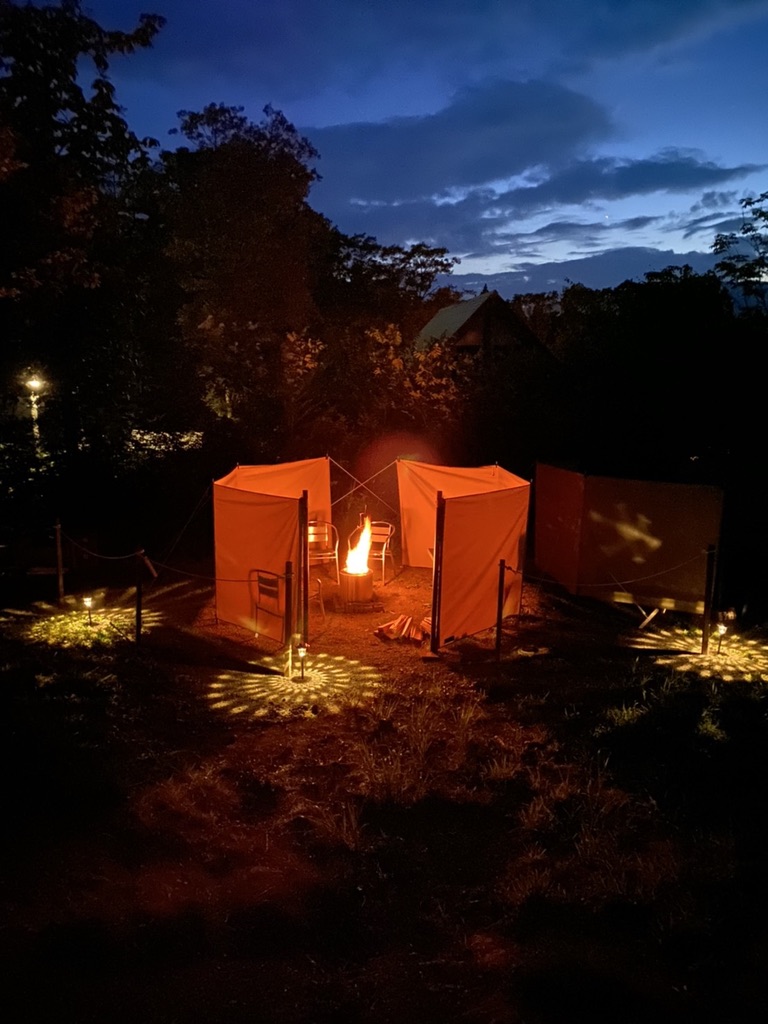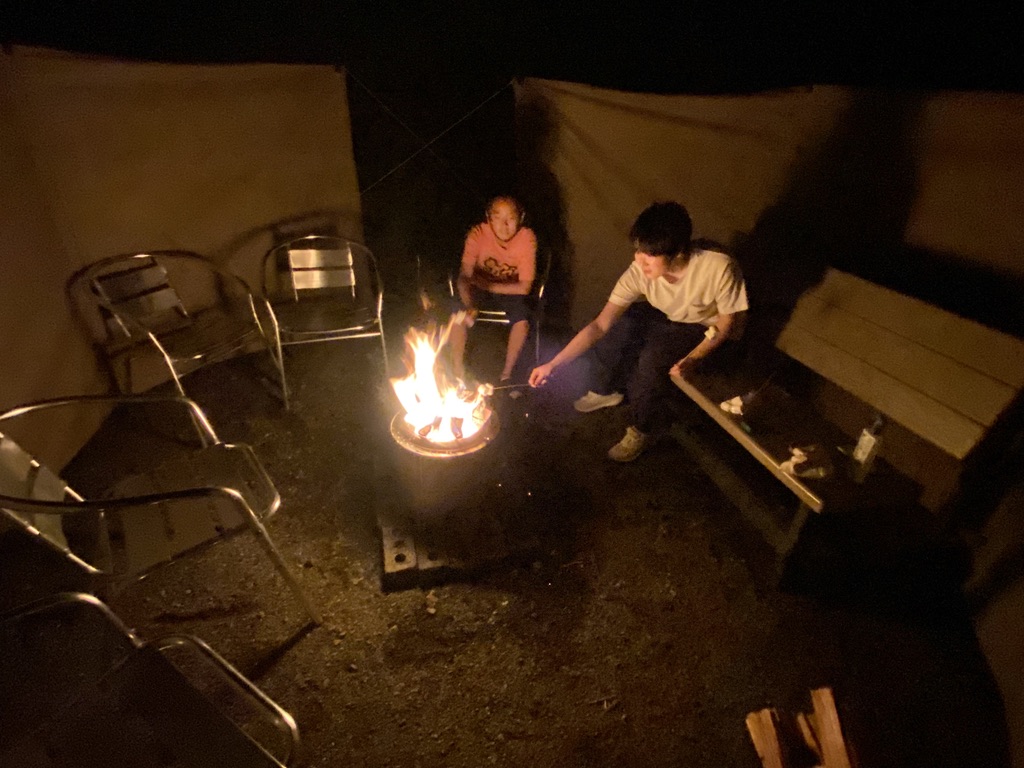 We head to the bonfire corner after dinner.
I enjoyed my relaxing moment with a cup of coffee while the kids are grilling their marshmallows.
I can release my daily fatigue while seeing this relaxing bonfire.
When I returned to the villa, we started playing card games excitingly!
I fell asleep while still holding the cards in my hands.

The second day of our vacation! Start a day with all kinds of outdoor activities!
Ride on a Segway and go deep into Hirugano Plateau!
The next day, we joined a Segway tour organized by the same facility of Ork Adventure.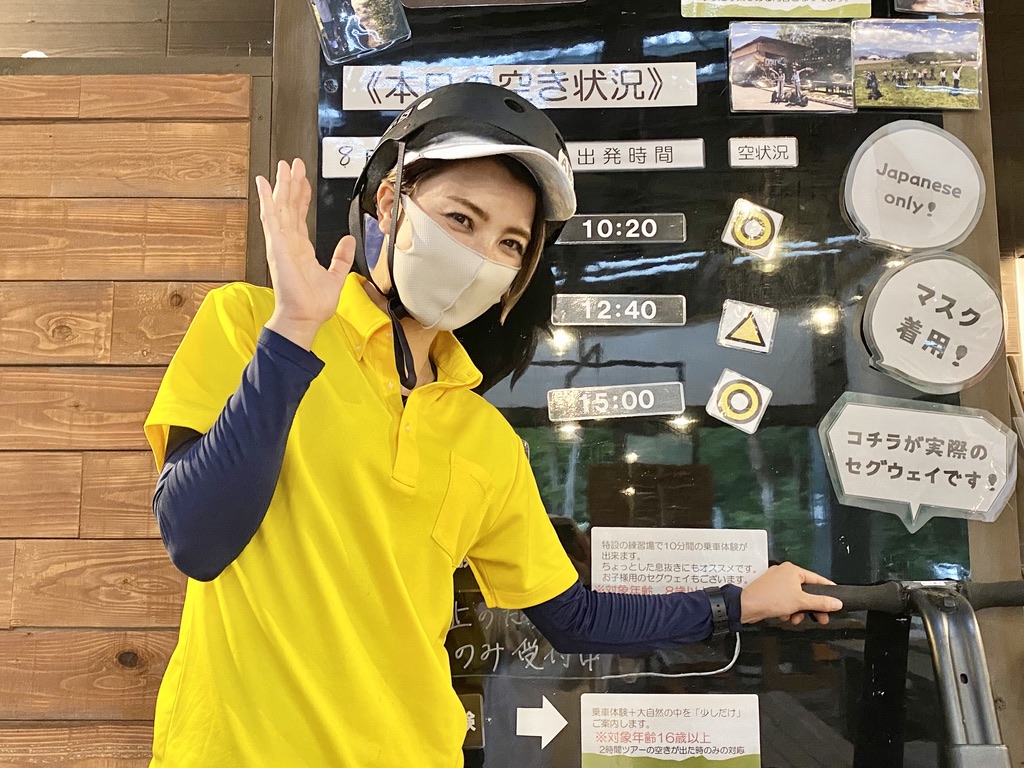 Ms AKI is a local born in Takasu we met at activity training on the day before.
As it is the first time for our kids to ride a Segway, Ms AKI lectured us carefully so we learned how to ride very fast.
We explored these roads and virgin forest which were developed around 80 years ago by a Segway.


It was cool and comfortable inside the forest.
If you are lucky enough, you may meet animals living in the forest, like baby wild boars.
The theme of this tour is "Summer festival café tour" so we enjoyed the Japanese matsuri game and ate shaved ice during our rest time.
Feel nervous before first riding a horse?
Let's go to Kisouma farm in the afternoon!

Hirugano Kisouma Bokujo is only 5 minutes drive from Ork Hirugano.
Kids were riding with the experienced horse, Ume, and Happy while I was riding with the newcomer, Kotaro. Let us go walking around Hirugano Plateau!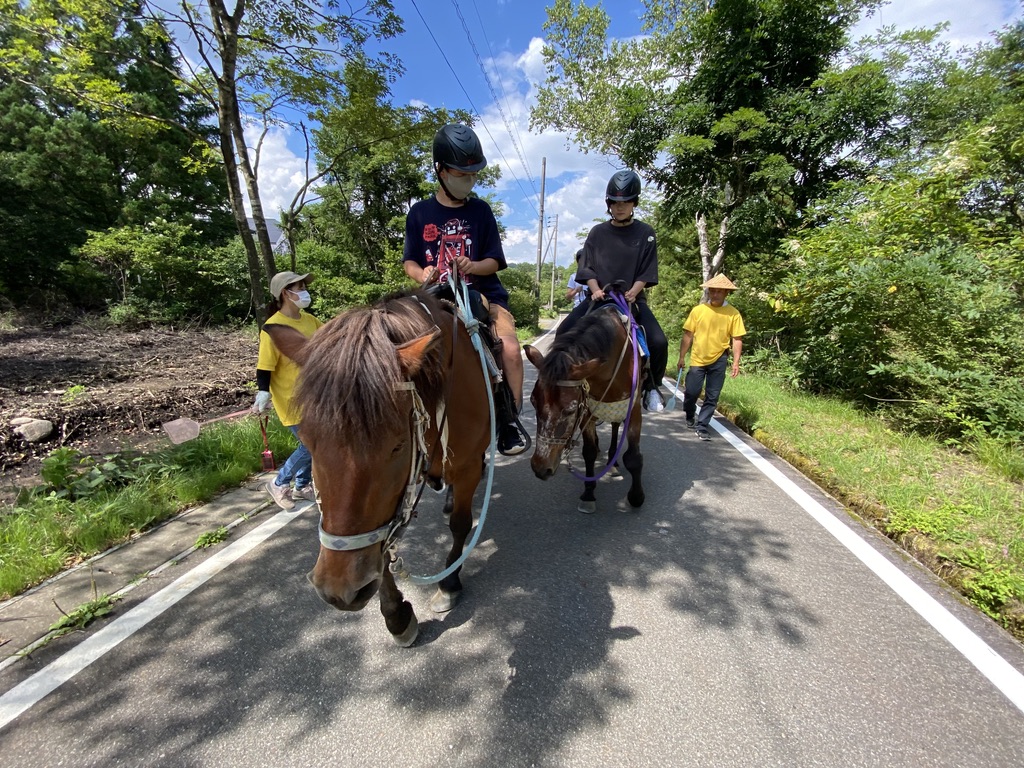 Ume and Happy were very experienced that they walked slowly and calmly.
But Kotaro was staring at grass along the road. Although his owner Mr Shimizu told him not to do that, he kept challenging. He was so adorable!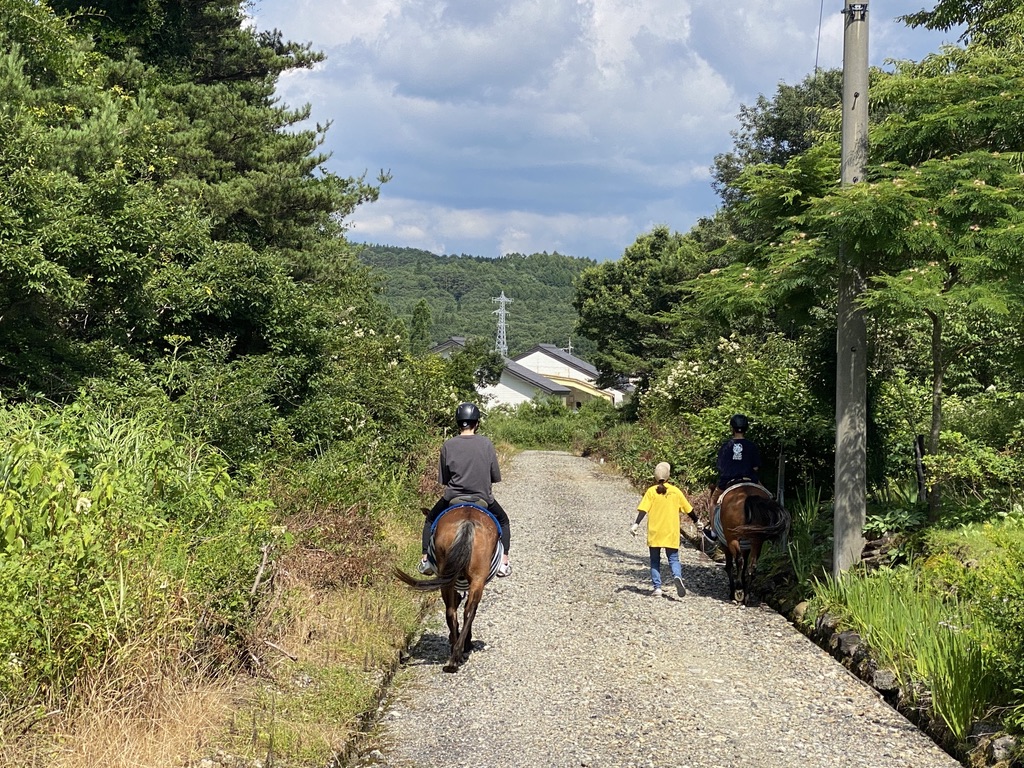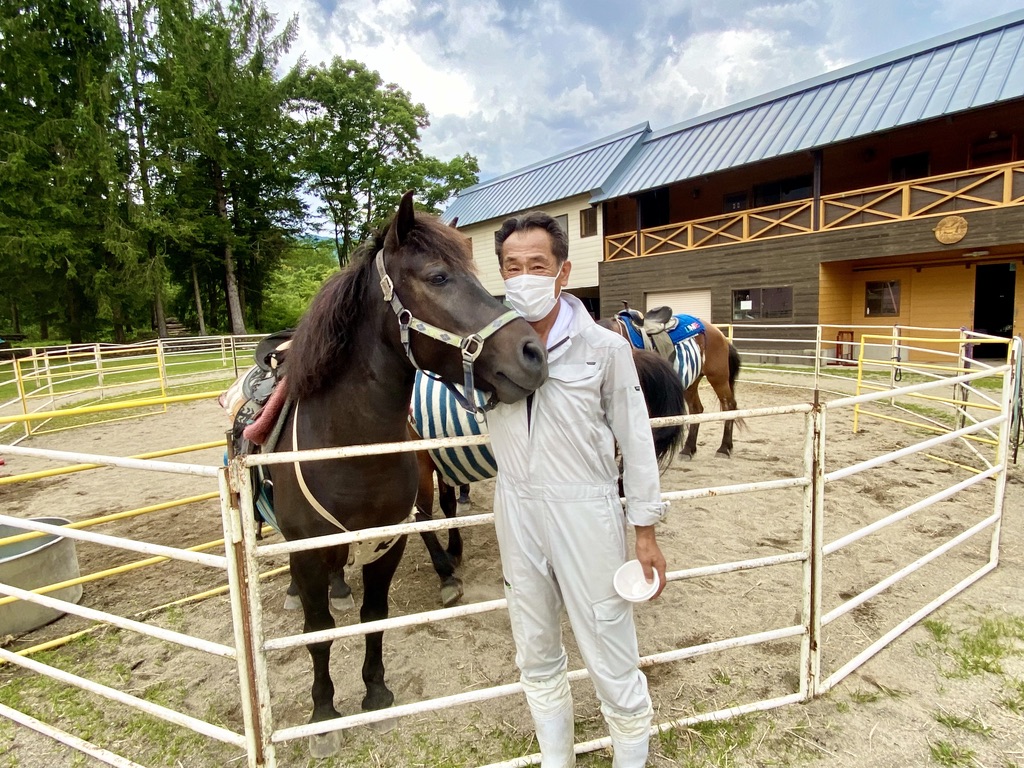 As Mr Shimizu and other staff were going together, you do not need to worry even if you ride a horse for the first time.
You can feel free to ask everything about Kisouma or Hirugano.
All horses were so gentle and adorable!
We played with them for a while after the tour.
When you come to Hirugano, you must not miss their soft-served ice cream!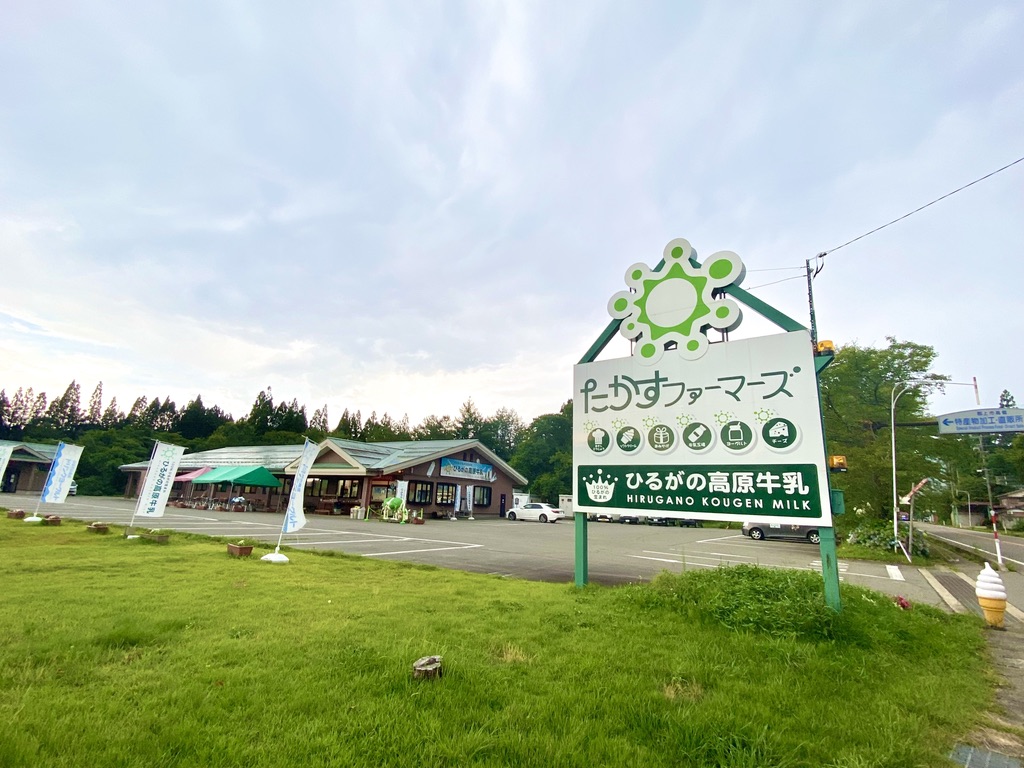 After leaving Hirugano Kisouma Bokujo, we went to Takasu Farmers (2 minutes drive from Hirugano Kisouma Bokujo)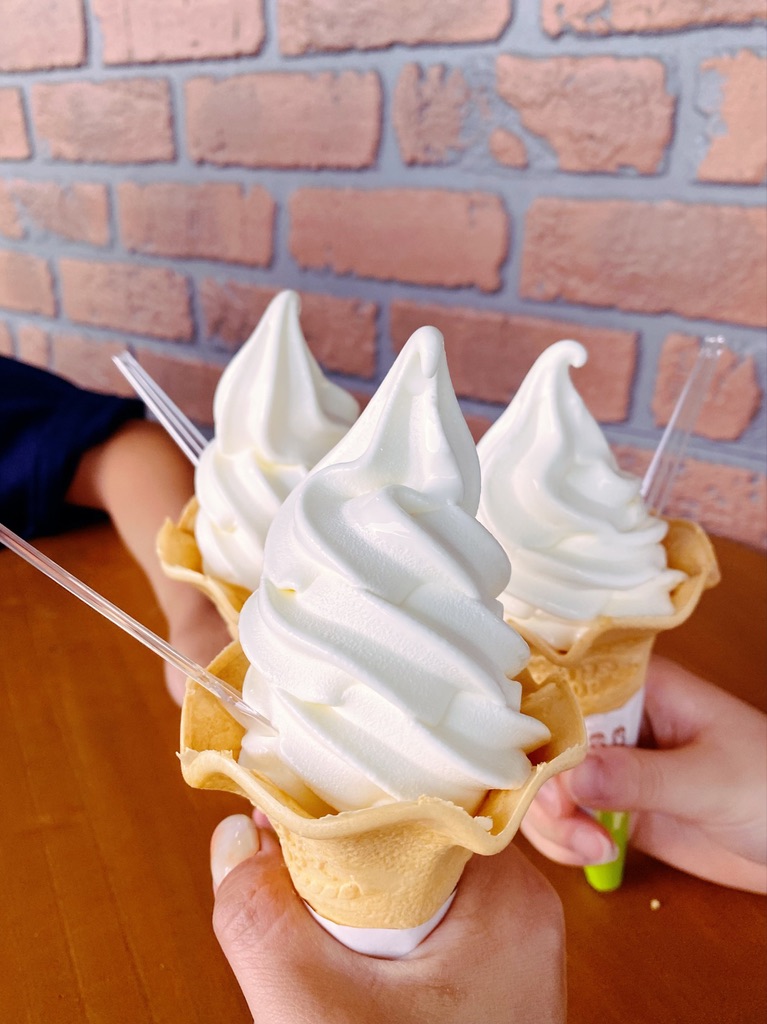 I decided to eat Takasu Farmers's soft-served ice cream this time!
When I first tasted this ice cream, I am quite surprised!

I am very eager to know how the kids would react!?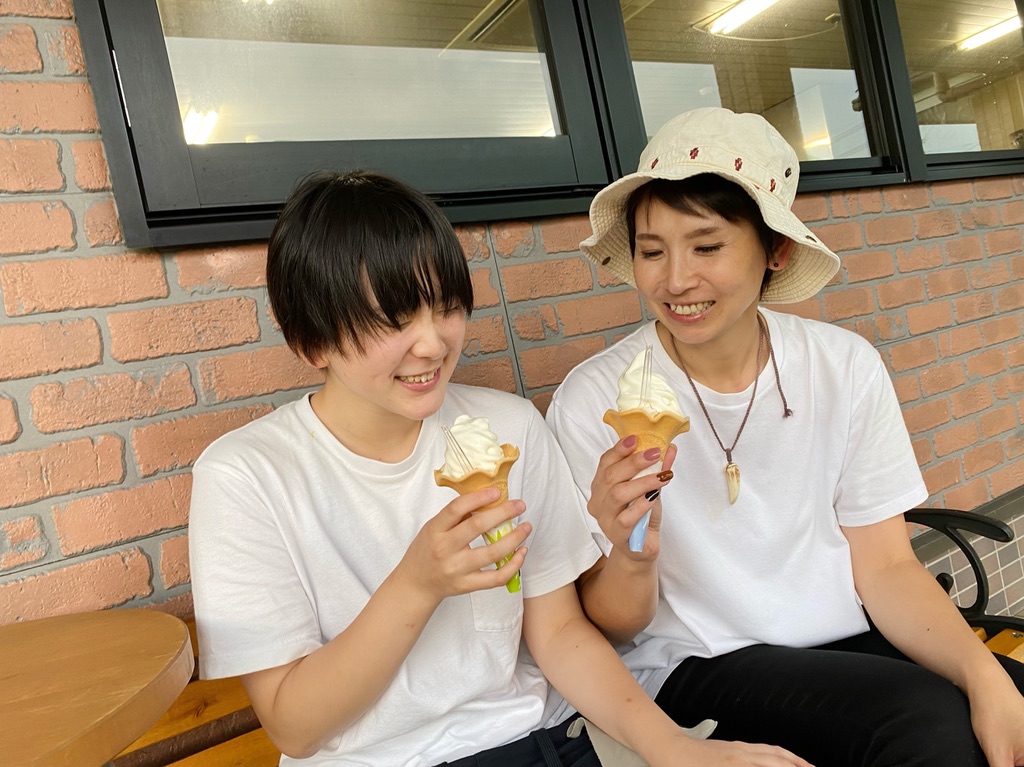 "It is almost milk!"


Yes! That's it!
The taste is so rich that just like drinking milk! Although the taste is rich, it would not stay in your mouth for too long.
As they are using Hirugano Milk from dairy cows fed with clean water from Hirugano Plateau and pasture grass under the refreshing wind. The taste is rich but refreshing!

It was so delicious! Thank you for everything!
If you still want one more destination, how about this?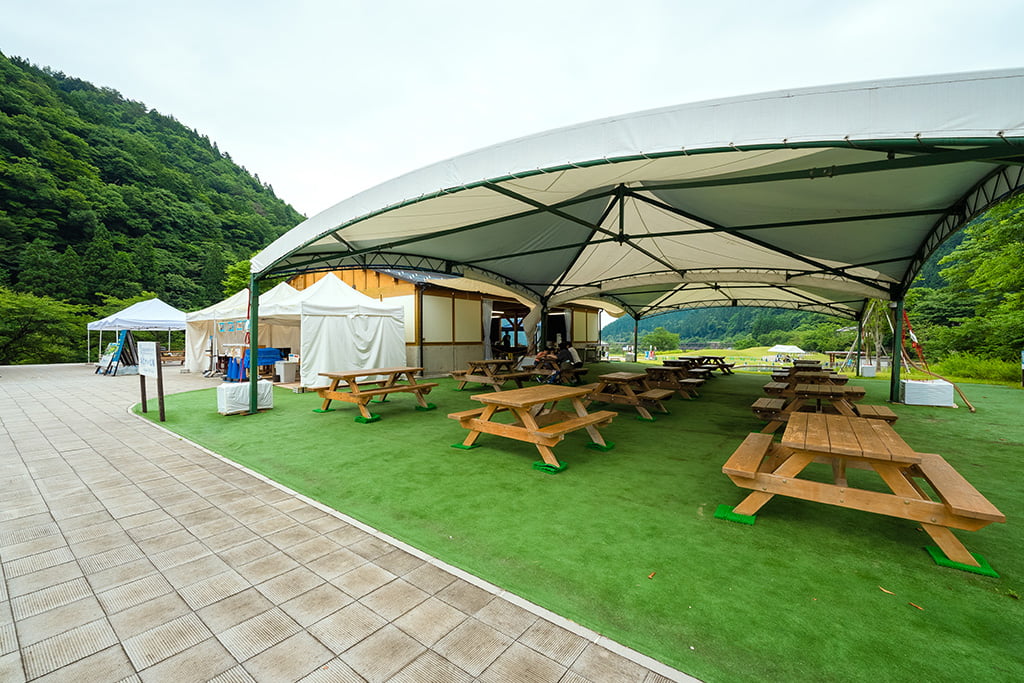 We still wanted to visit one more destination after playing for a whole day. We decided to go to Ayu Park on our way home. (Only 20 minutes drive from Takasu Farmers and head south from National Route 156) You can try catching Ayu fish, fishing at fishing ponds, and handcrafting at Ayu Park.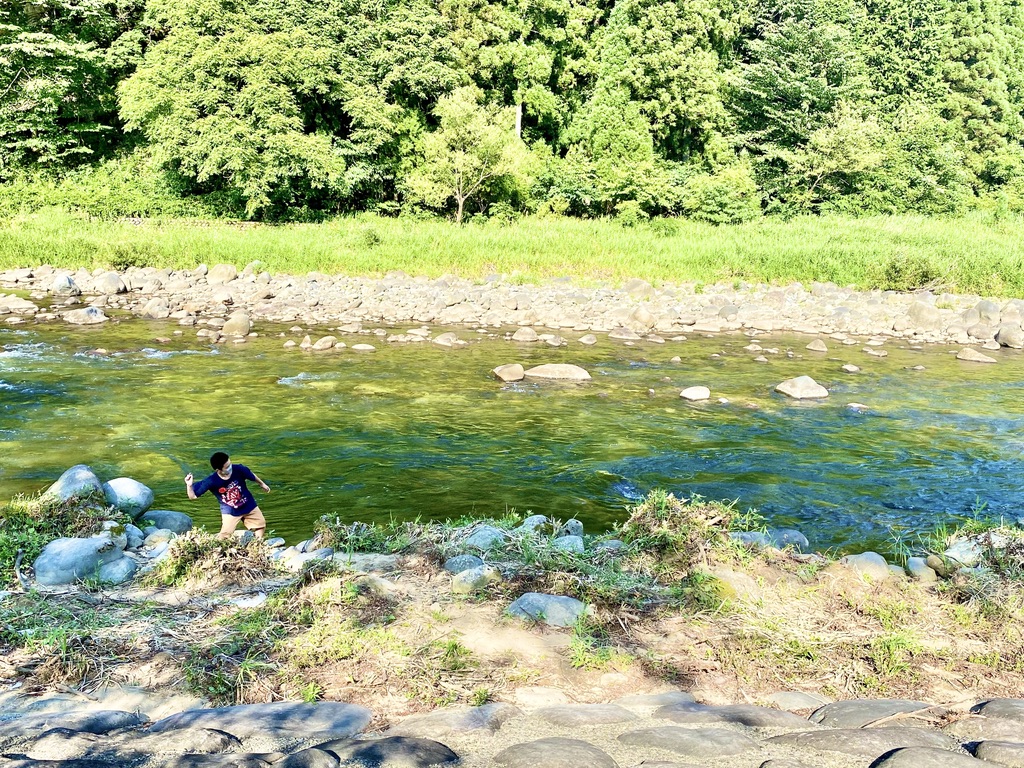 Unfortunately, fish catching and fishing experiences were ended for today, we headed to the river and played in the water.
While feeling the summer breeze from the river and looking back on our 2 days of summer vacation, we finally headed home.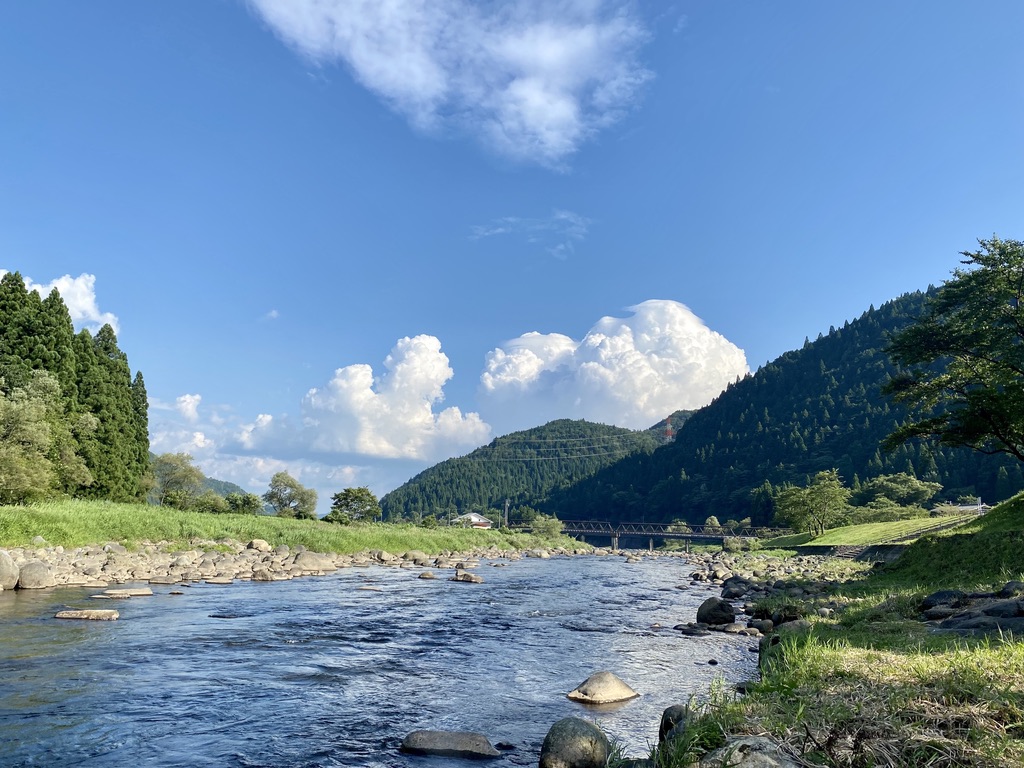 Our summer vacation this time is so what is called a super micro-tourism.
You can still enjoy the best vacation to enjoy something different from daily life without going far. Please do not think that you cannot go anywhere due to COVID-19.
That something different was right in front of me.
How luxurious a vacation I had!
Although there is no amusement park or a large shopping mall in Gujo, Gujo itself is like a huge theme park.

When we stepped out of Ayu Park, my kids said "We want to come again!" this is excellent evidence.
Official Instagram account @gujo.outdoor.exp