Riding a Kisouma in the Nature of Hirugano-kogen
Tag:
/*php var_dump($paged); */ ?>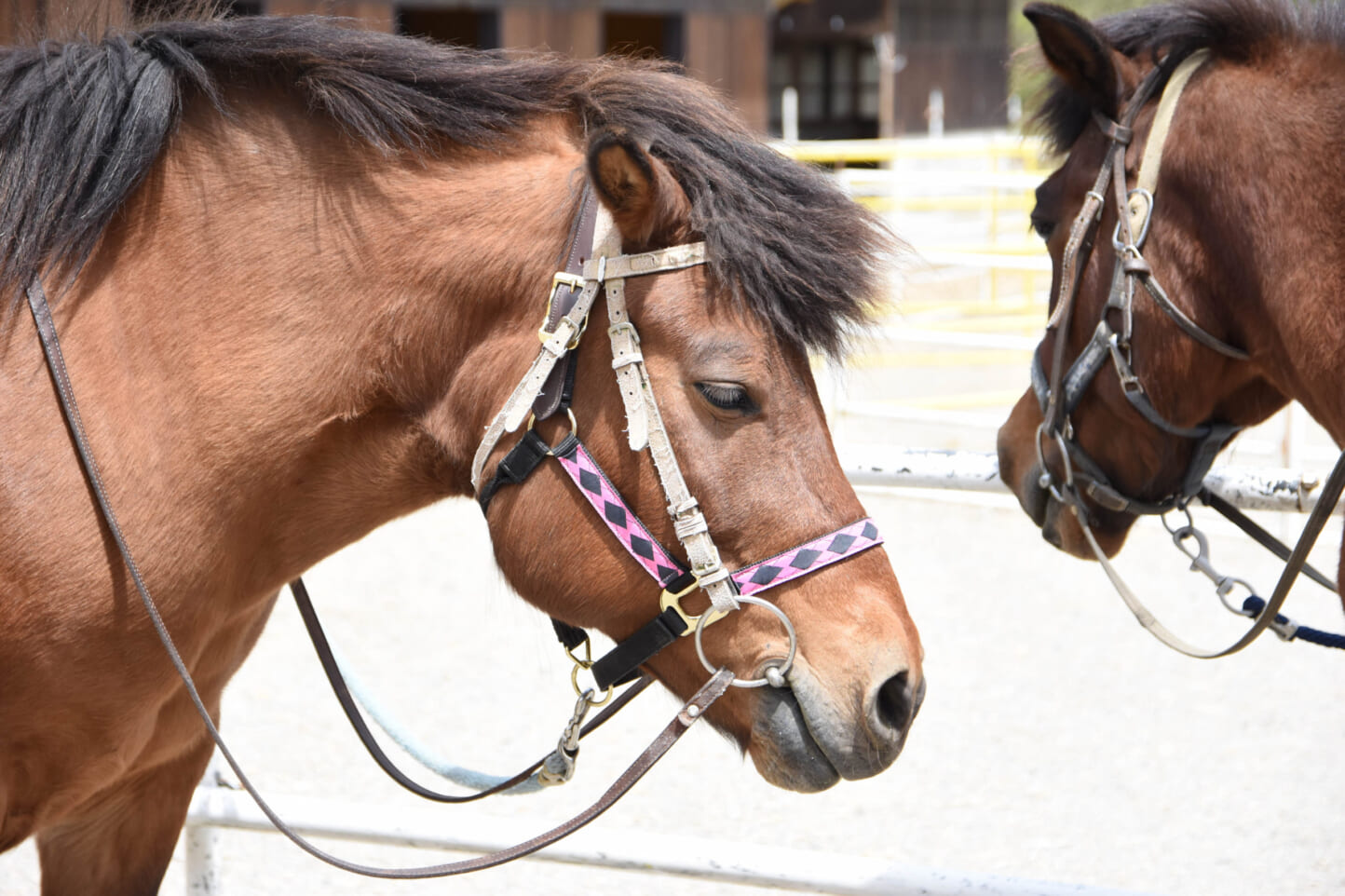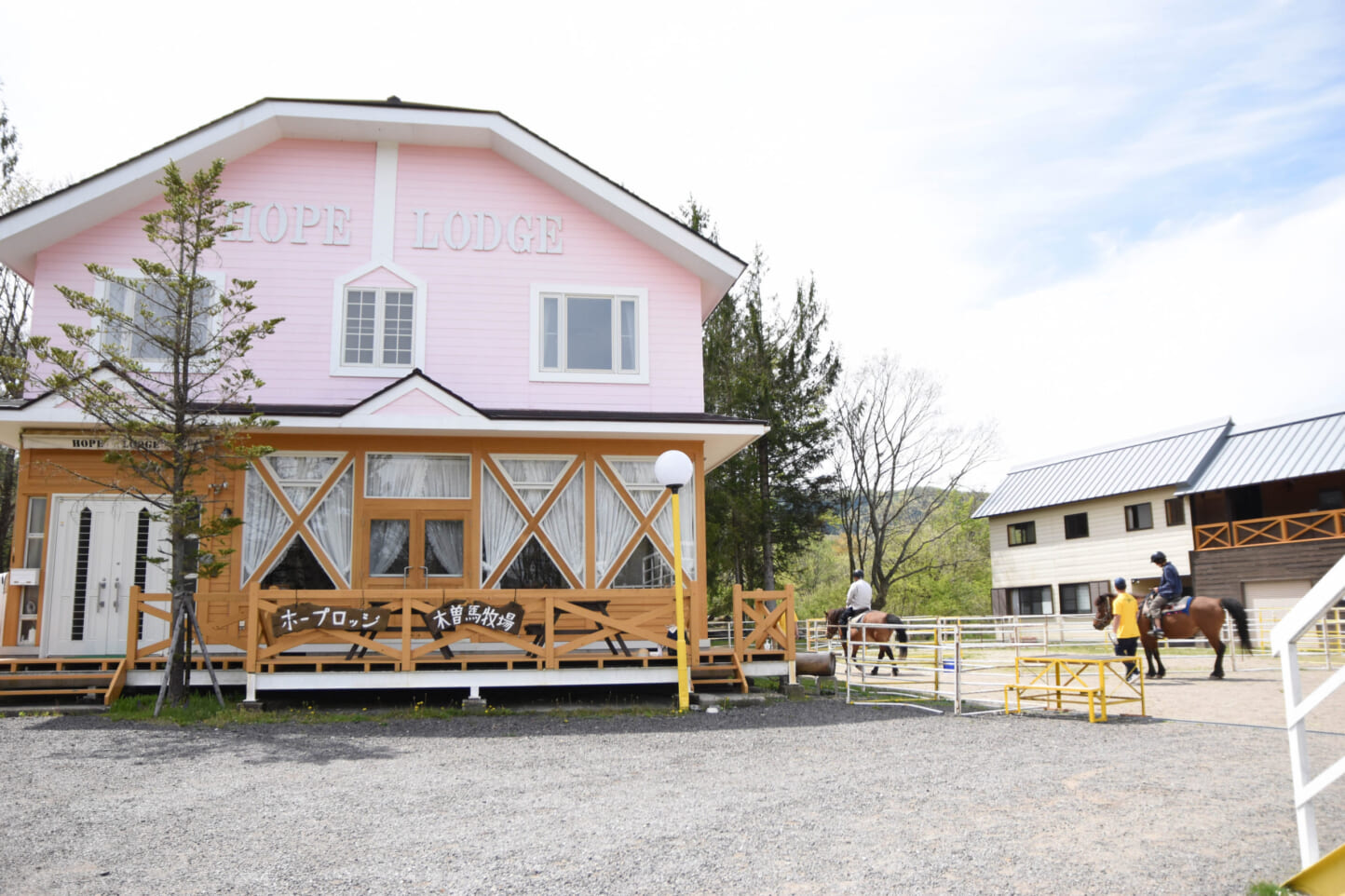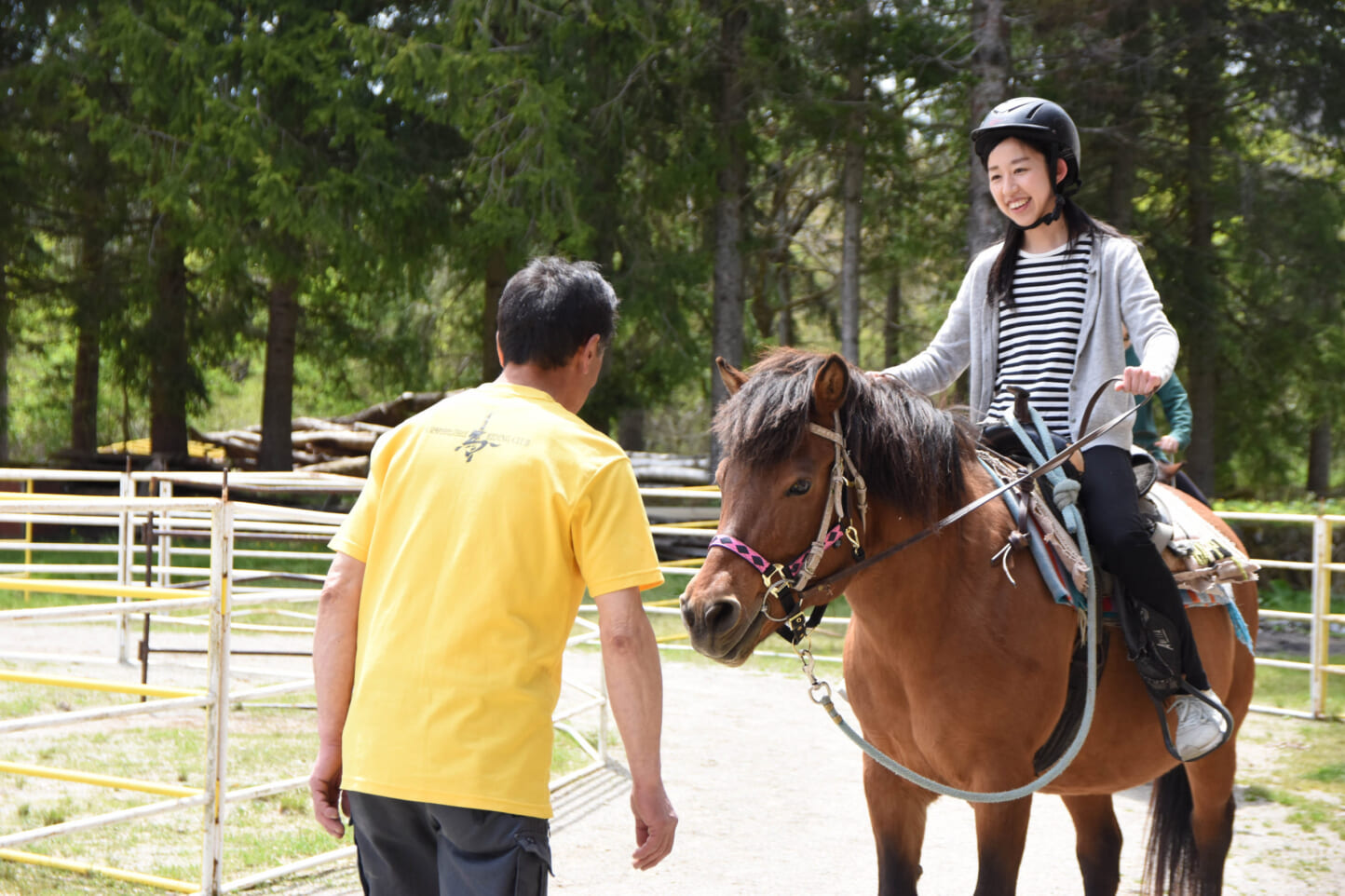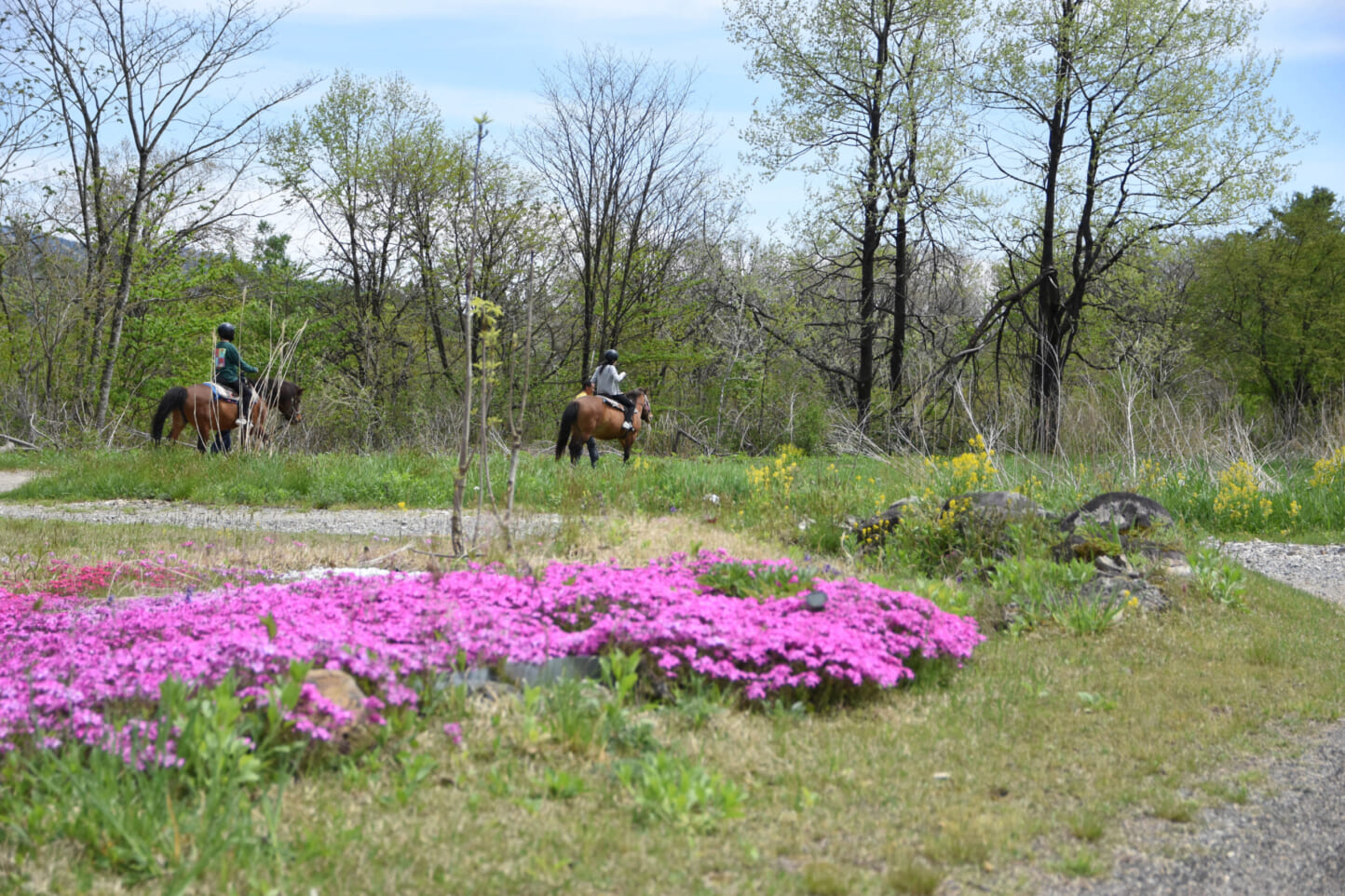 Hirugano-kogen Kisouma Bokujo, located at Gujo-shi Takasu-cho, is a stock farm having a rare indigenous horse breed, Kisouma. Visitors can experience horse riding and playing with Kisouma here. There are 5 Kisouma in this farm, providing horse riding for kids and horse riding outside the farm. "Experience course" is riding outside only 1km for 15minutes and "Hirugano-kogen round tour course is for intermediate to advanced-level visitors to ride 6km for 90 minutes. This time we are going to try "Challenge route" which ride 2km for 30 minutes!
What is Kisouma?
Kisouma is one of the eight indigenous horse breeds living in southwestern Nagano-ken and Gifu-ken in the past. It was used at wars, but over 10000 horses were used for agricultural and transportation. However, with mechanization of farming and transporting, those horses lost their role. The quantity of Kisouma is now down to 150. The height of Kisouma is around 135cm, which is mid-sized. They have long bodies, short legs and strong bodies to resist the cold winter. They are also very obedient and tame.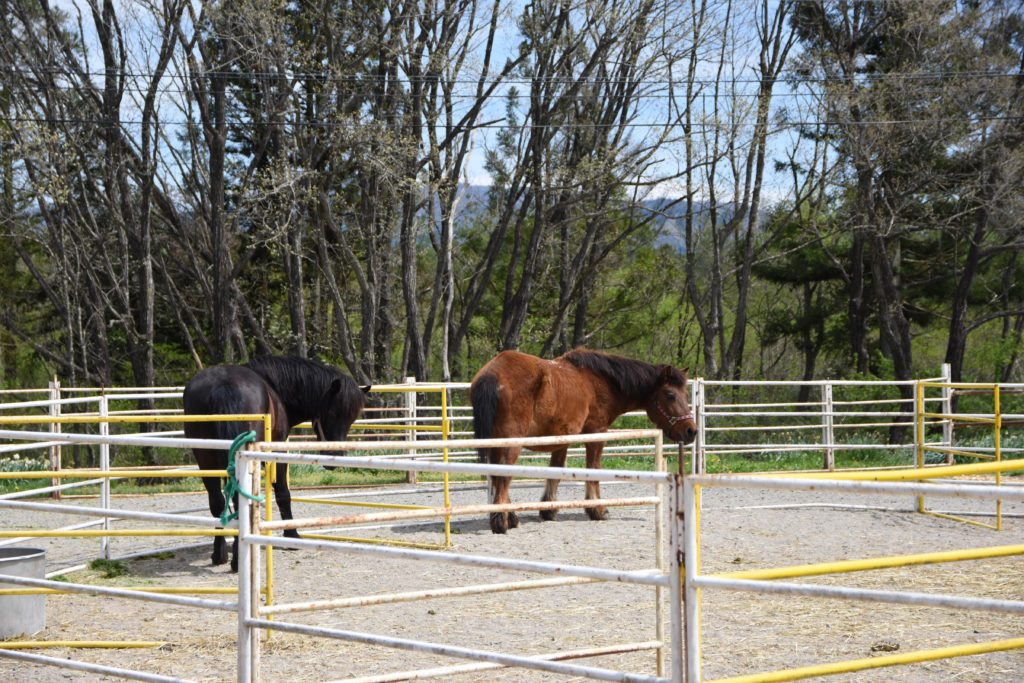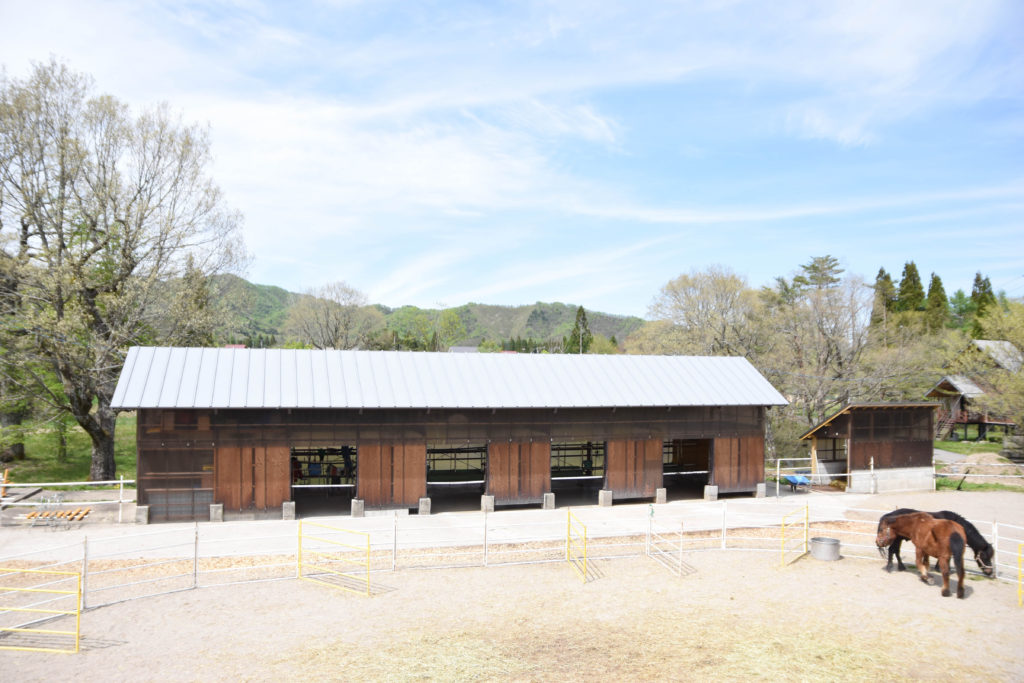 Introducing horses living in the farm!
Profiles of 5 Kisouma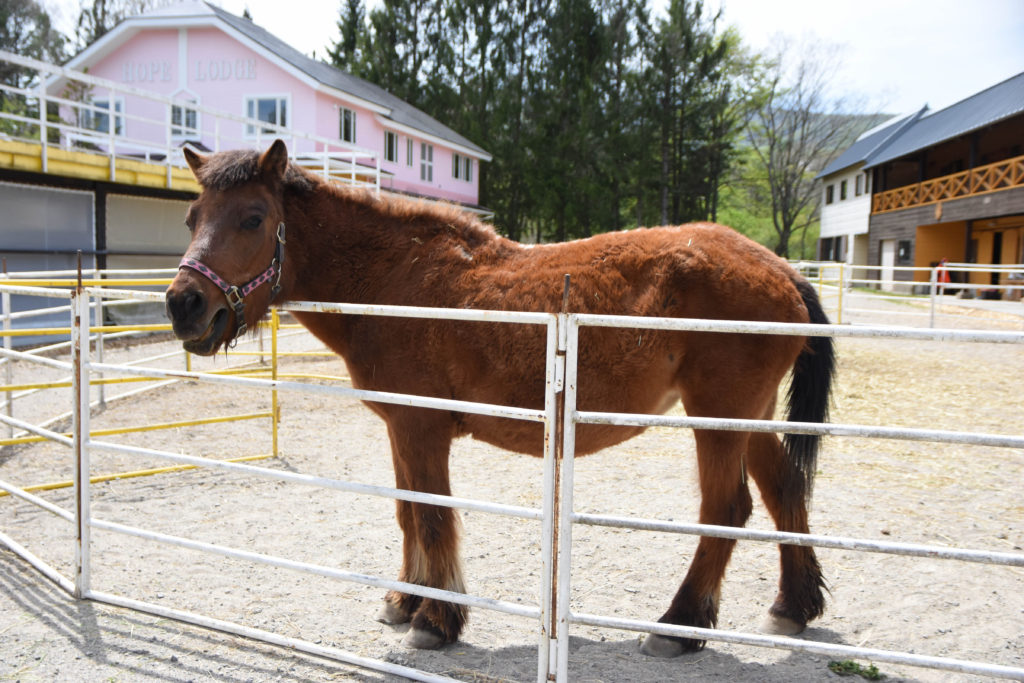 Kiyohime-go (Nickname Donki)
Female born on May 1991
She is born in the former Hope Lodge, and she is the chief among the horses.She is calm and gentle.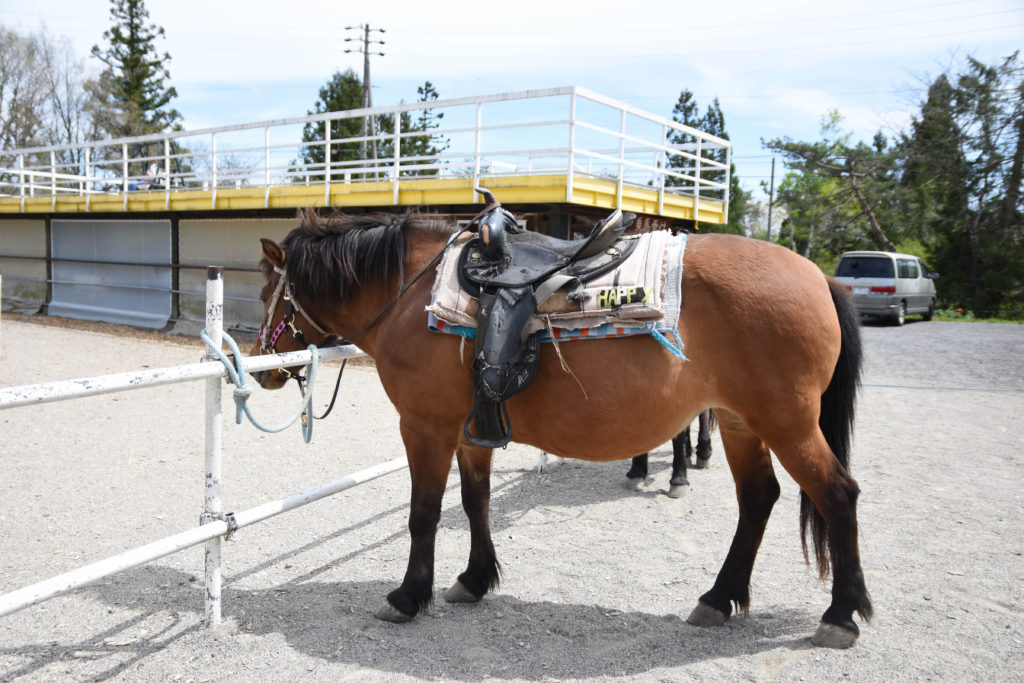 Eishin-go (Nickname Happy)
Female born on May 2004
She is a sister of Donki. She does not like to be alone and usually chases others for fun.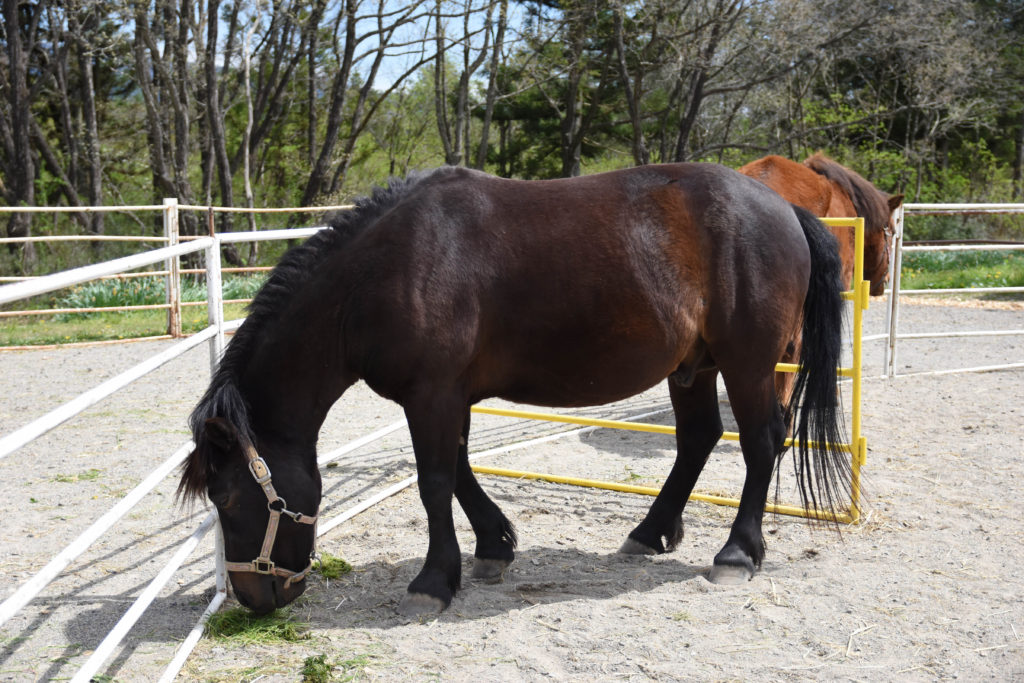 Kotarou-go (Nickname Kotaro)
Male born on March 2016
He is naughty playing around. He started his first horse riding debut in summer 2020 after training!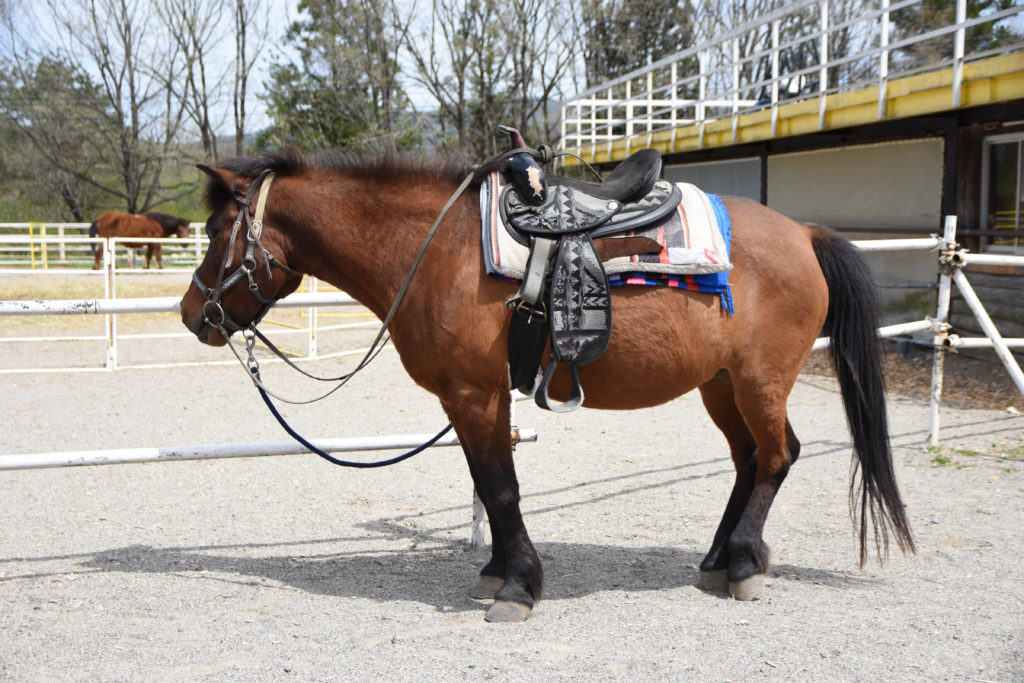 Suzune-go (Nickname Suzu)
Female born on May 2002
She is a daughter of Donki. Although she is a bit suborn, she is calm and quiet.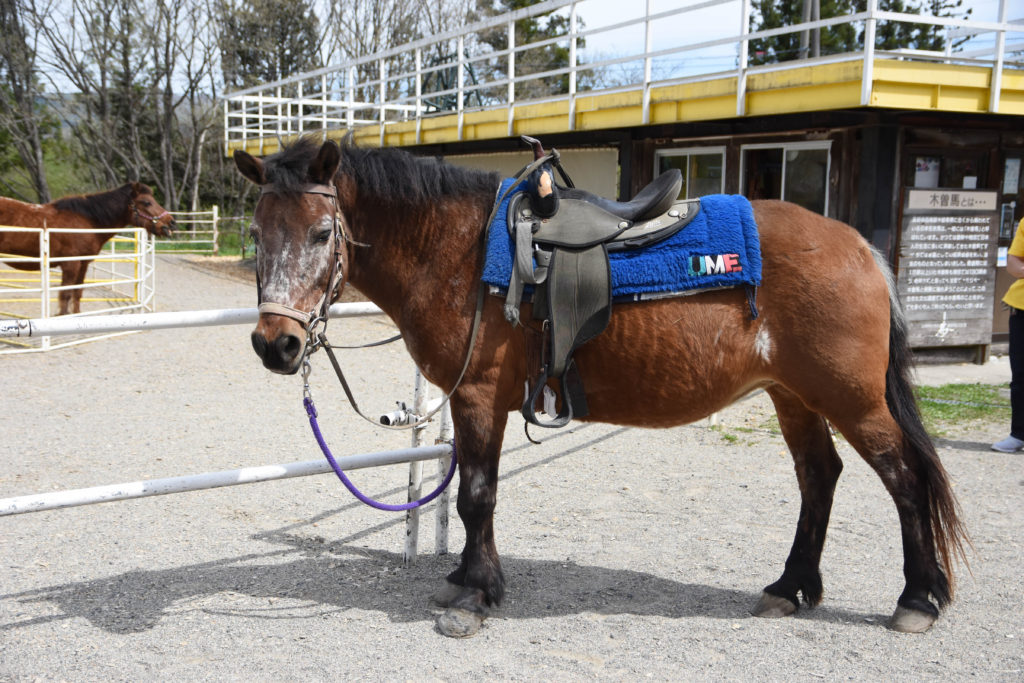 Ume-go (Nickname Ume)
Born in Kaida-kogen Nagono-ken on April 1997
She is a cousin of Donki. She came to our farm in May 2015. She does not loiter, so she is perfect for beginners!
Ride on a Kisouma and have a walking for 30 minutes in nature!
Try the Challenge route and ride outside the farm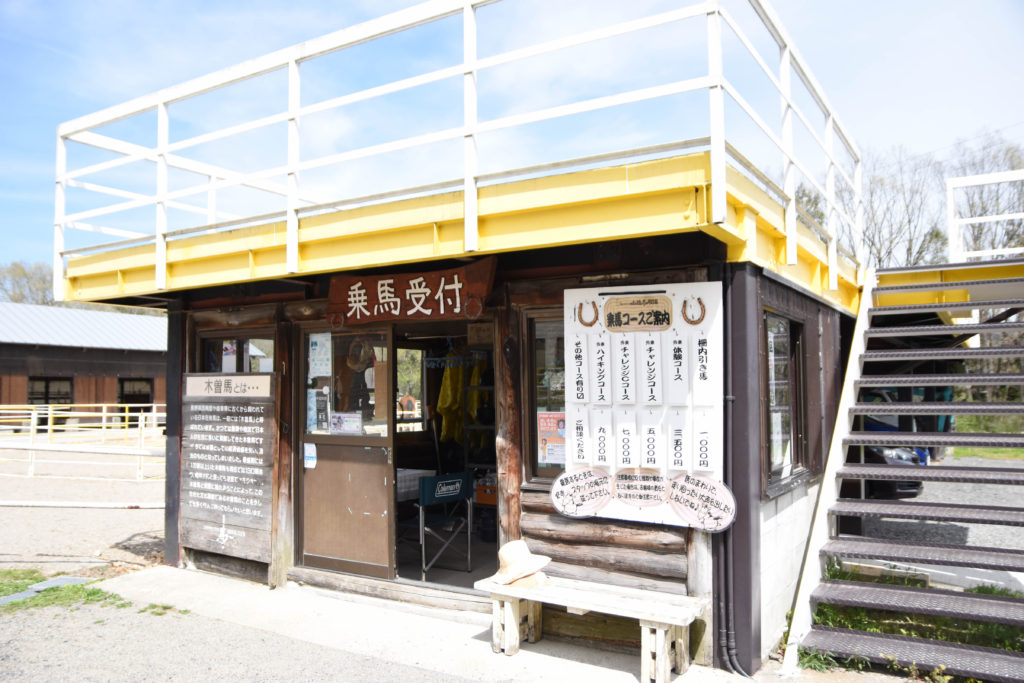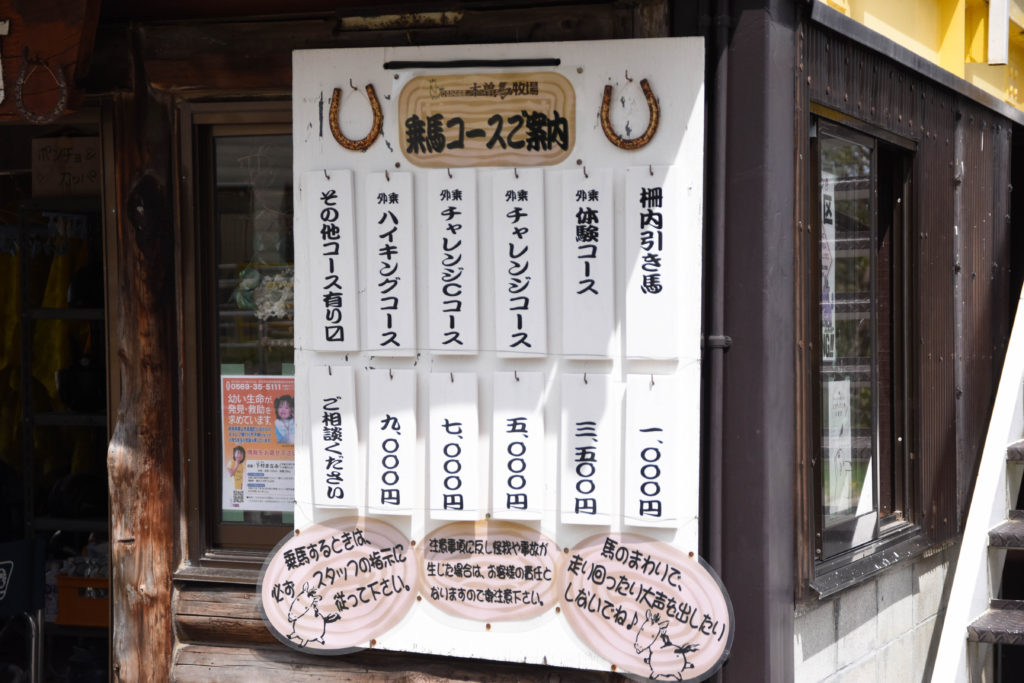 First, we check in for our horse-riding experience which we booked in advanced. Visitors can reserve your booking one week before, after checking on the weather forecast.
* Please reserve 2 days before check in day during weekdays.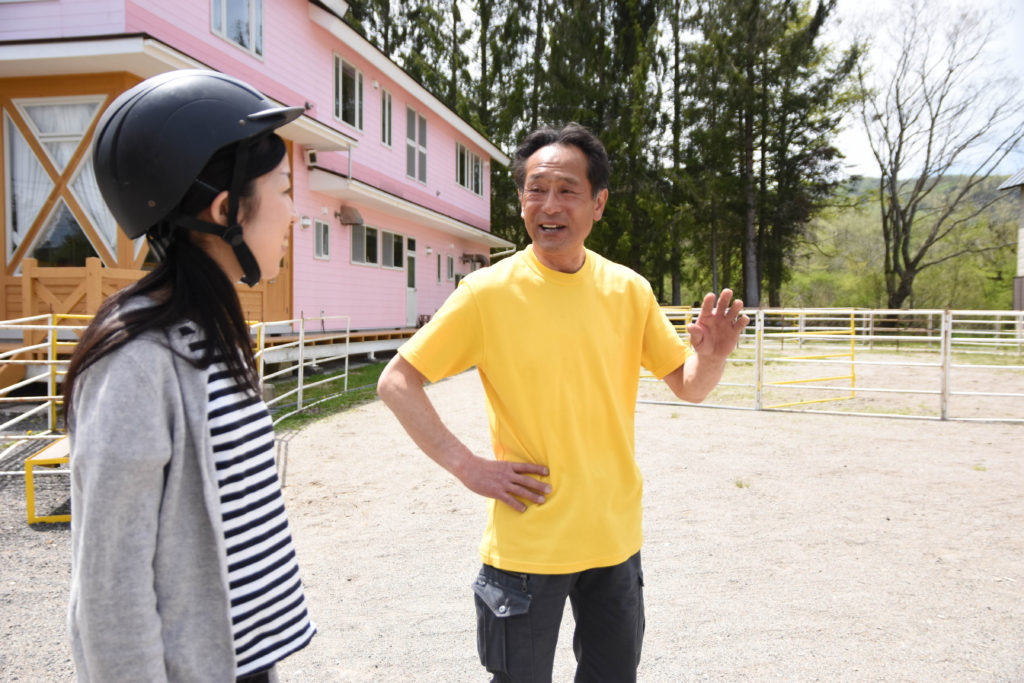 The representative of the farm Mr Hiroyuki Shimizu teaches all the instructions and how to use a bridle to us very carefully. I was a bit worried before coming to the farm, but after hearing all these! "Let us start riding!"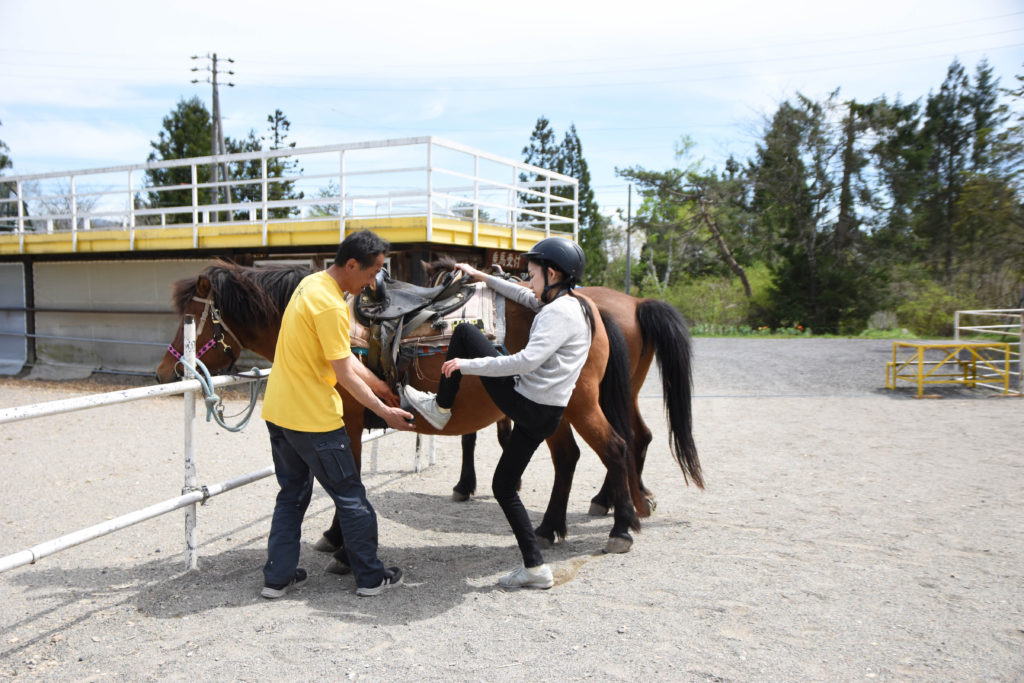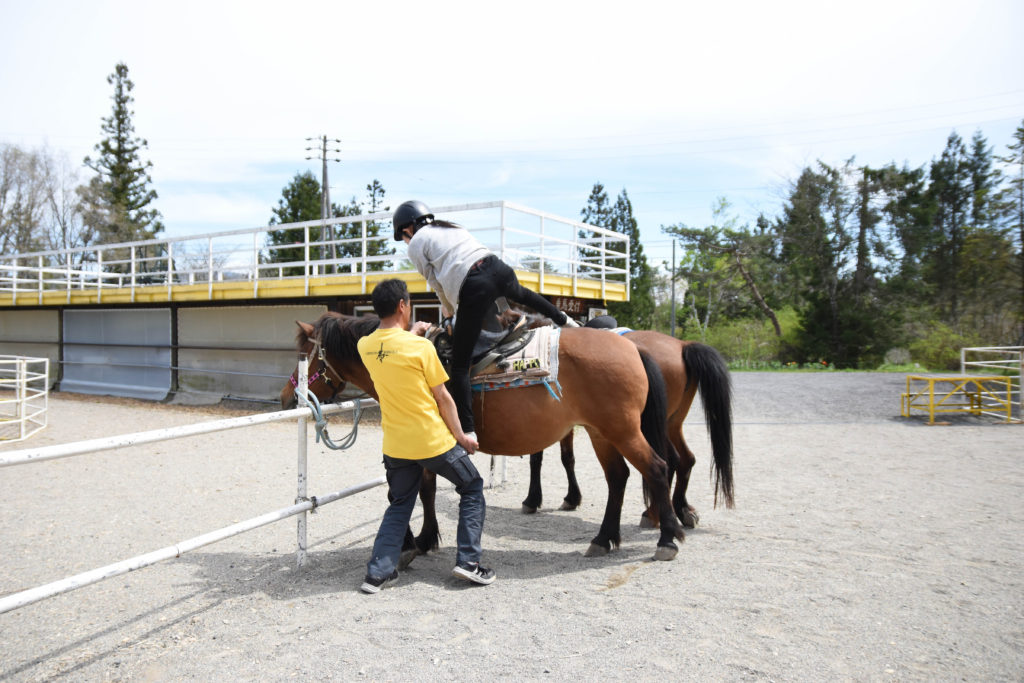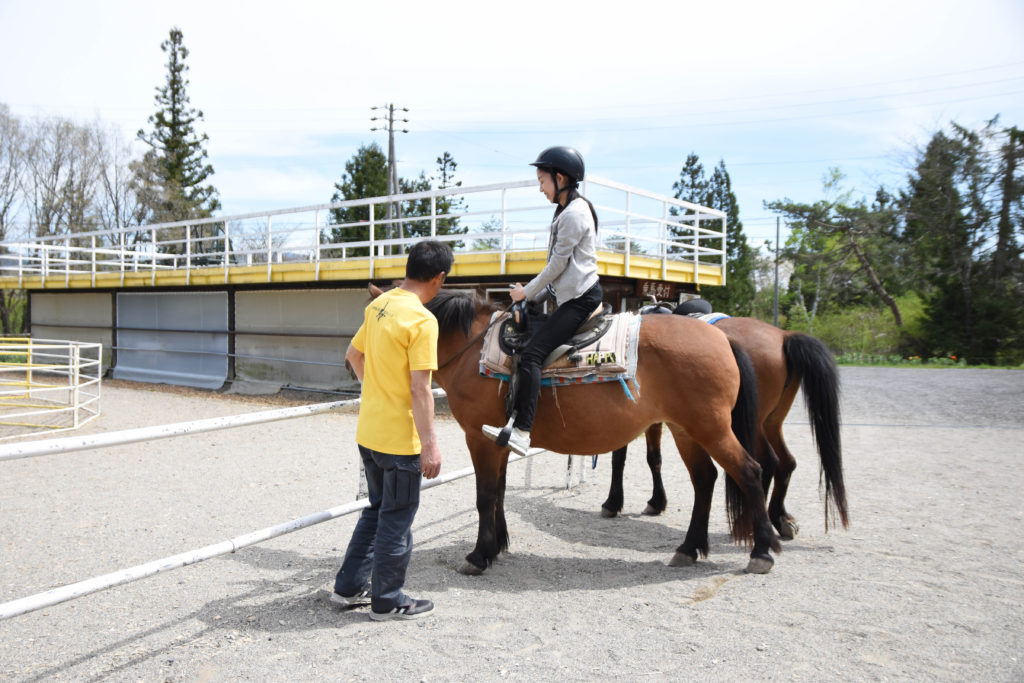 My partner this time is Happy! Put one foot onto the saddle and cross the other leg to the other side. I was a bit nervous, but I did it smoothly! The body of Kisouma is heavy-built and stable.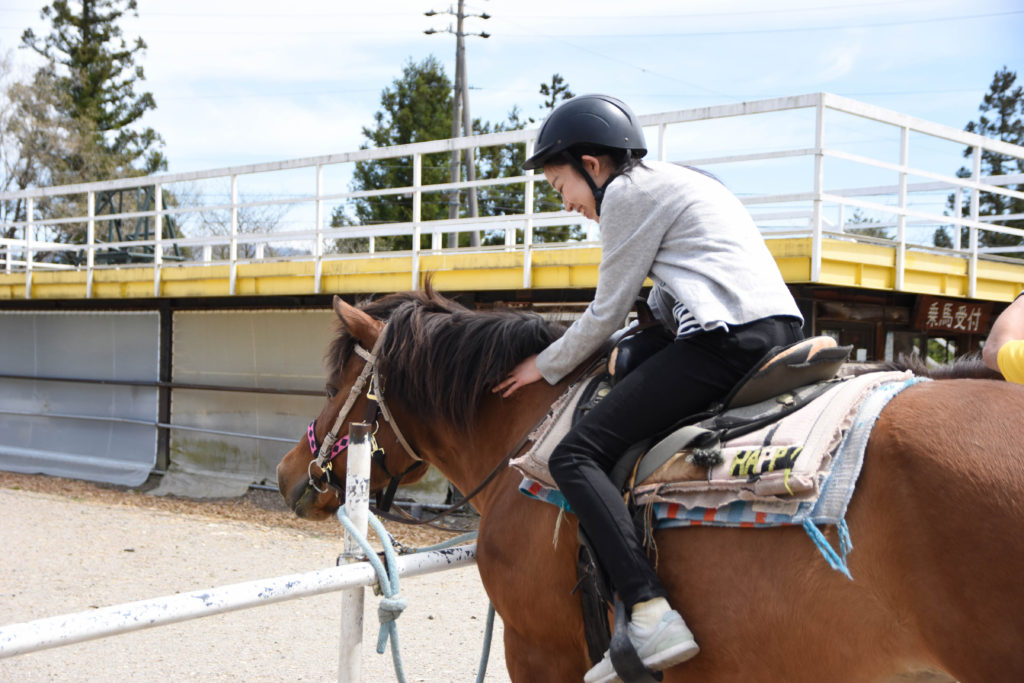 "Happy, let's have a nice ride!"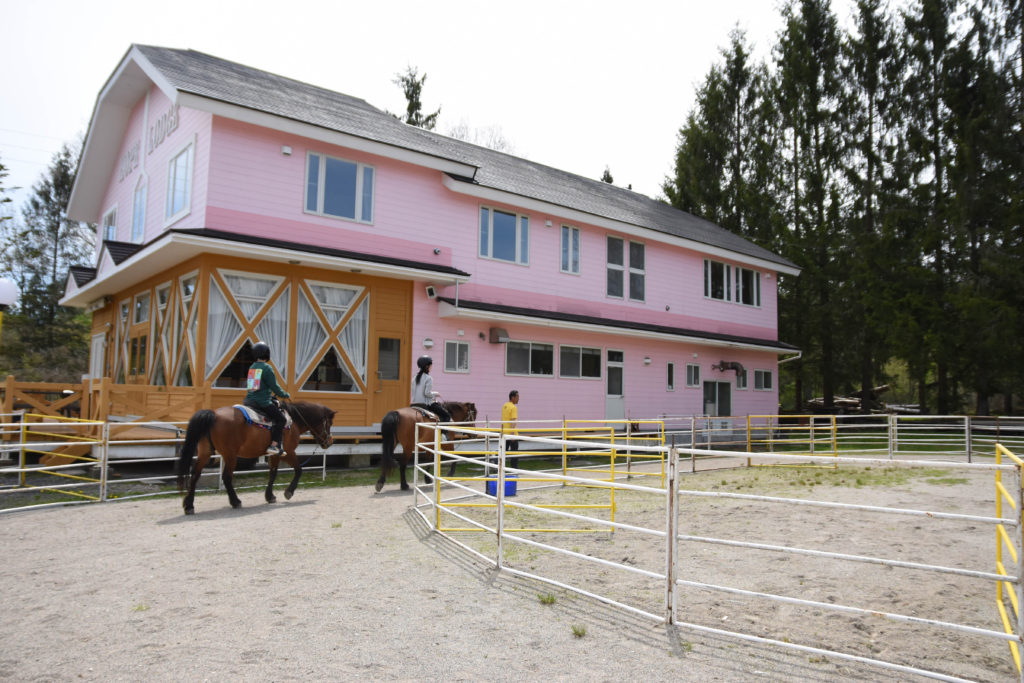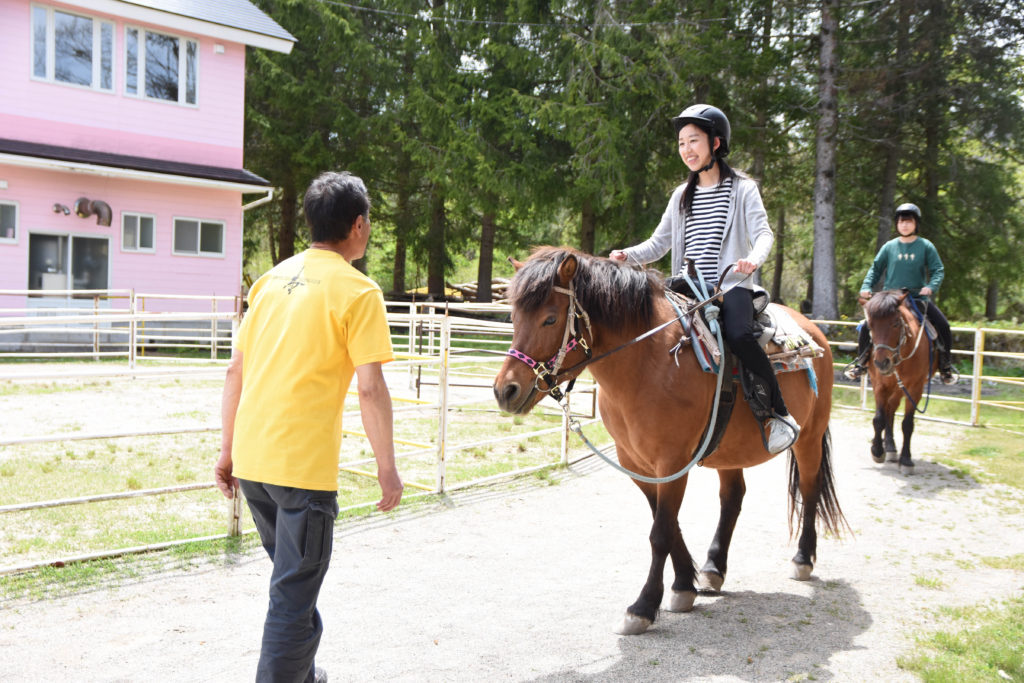 I start practicing using the bridle to control when I am walking inside the farm. Keep your bridle shorter and turn the bridle to the right-hand side when you want to turn right and turn left when you want to go left. It is easier than I thought! Use your feet to kick the horse's body to go! Pull the bridle when you want to stop and lease your bridle when stopped.
About TABITABI Gujo

TABITABI Gujo editorial
TABITABI Gujo is a general media site for sightseeing in Gujo introducing attractive tourist spots in Gujo with a slogan of "Gujo, a place you want to visit many many times." While knowing more about Gujo, we continue providing information on travel suggestions during each season in different areas, as well as the latest information of Gujo-shi.
Photographs by TABITABI Gujo Editor Team