"Gujo original! Cold-brew coffee" experience set

This "Cold Brew Coffee Project" is a project to make cold brew coffee using clean water while enjoying walking around Gujo Hachiman. This project was devised by Mr Ozawa, the representative of SlowCoffee, who was fascinated by the water in Gujo and moved to Gujo.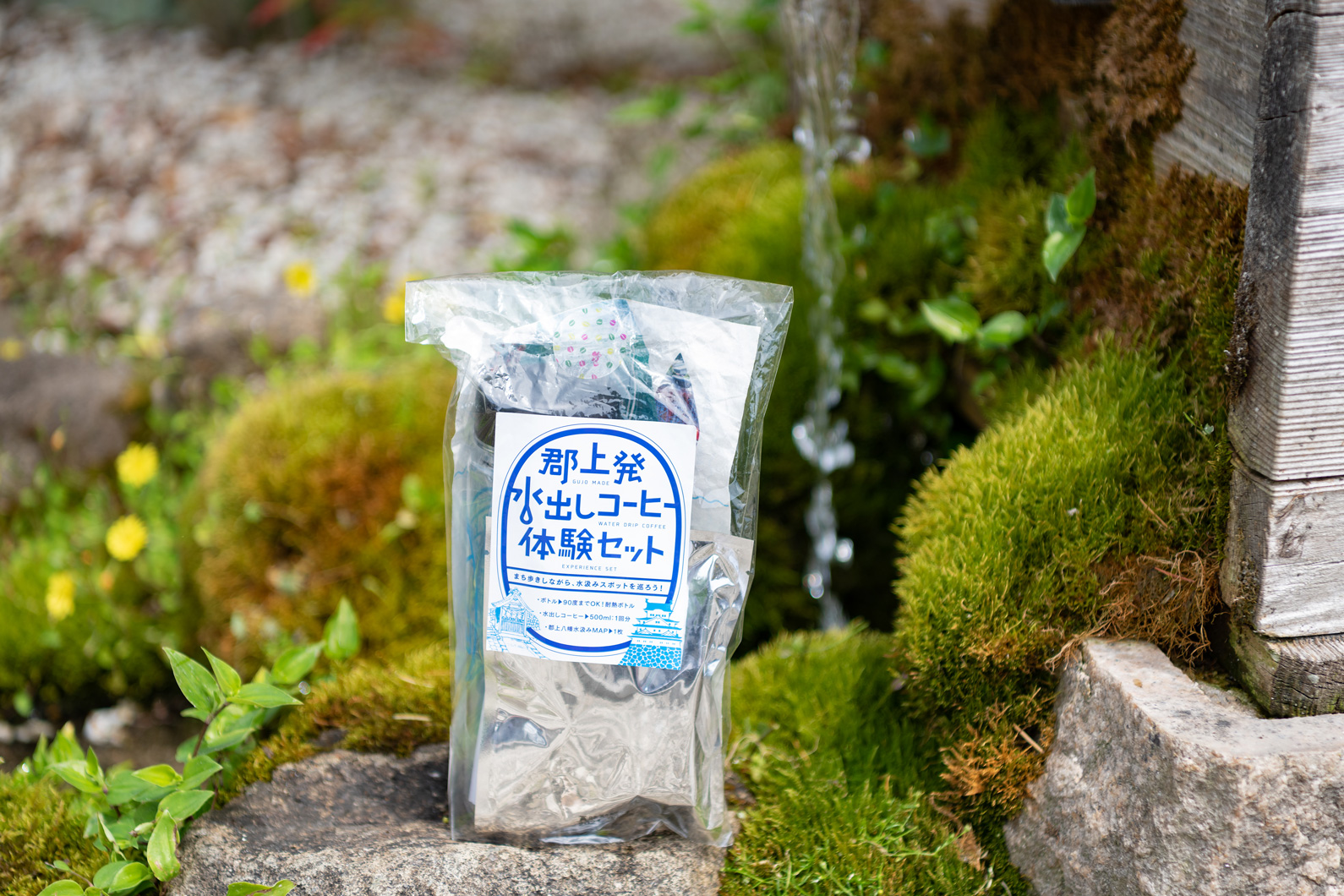 This "Water" culture is the connection among the people of Gujo Hachiman. "For people" is an important keyword when drawing water from mountains and rivers, which are all the blessings of nature, into the town and protecting it by circulating it.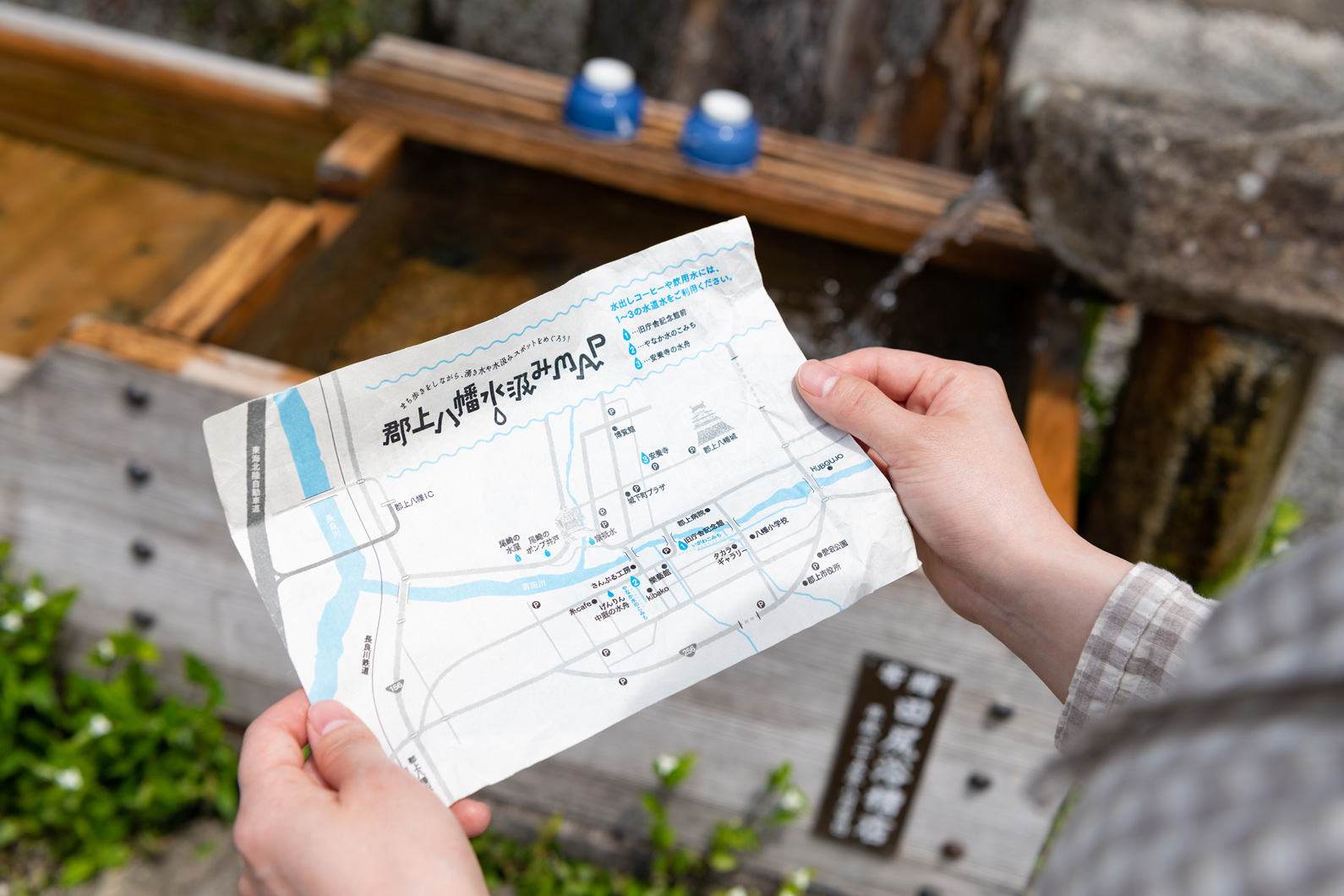 By not only gazing at the water spots, but actually using them and getting involved, you can realize the importance of the "Water" culture that is inherited in the relationship between people and life, not just something that is commonplace.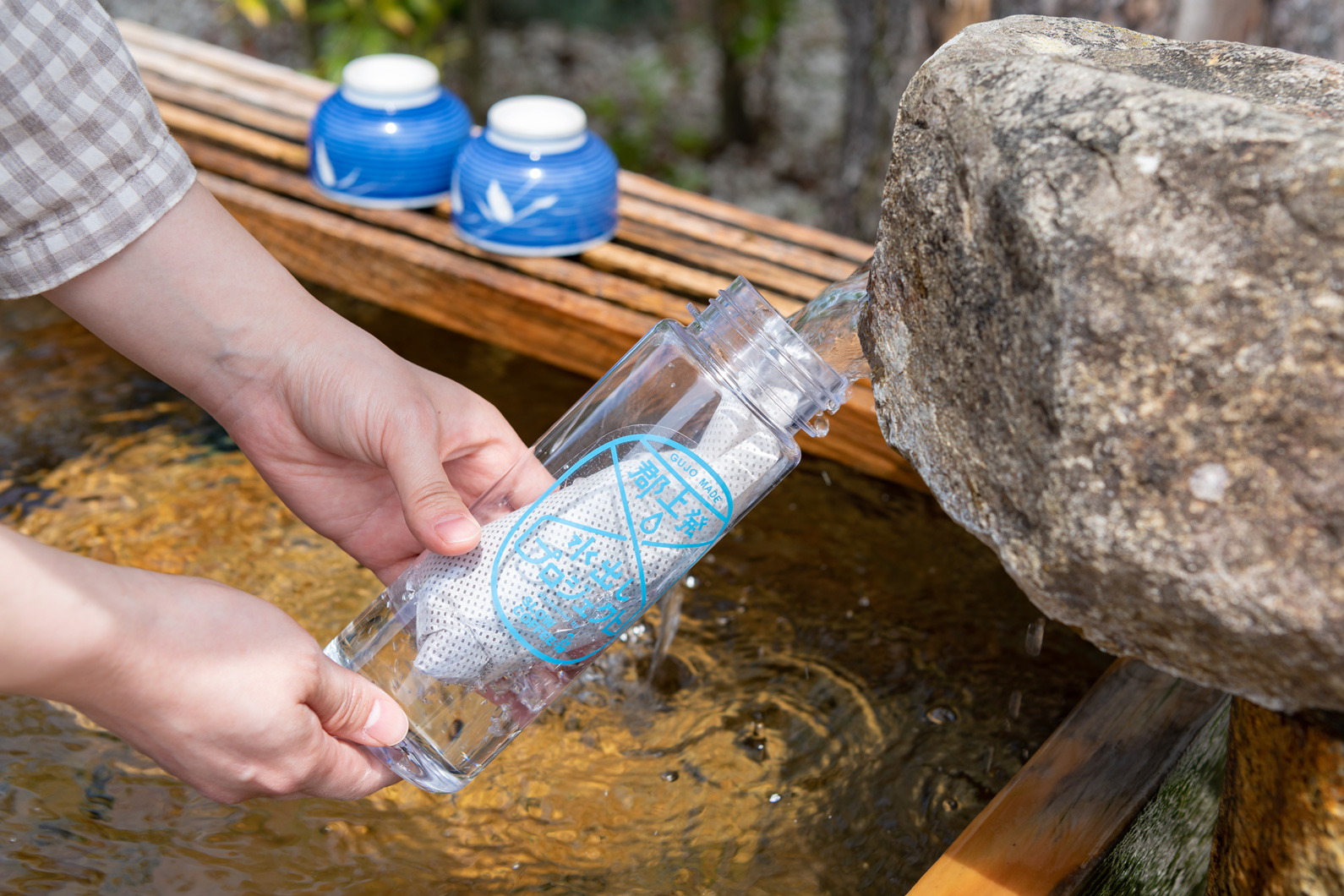 "Gujo original! Cold-brew coffee" experience set (1,728JPY including tax) is sold at the souvenir shop at Former Hachiman Government Building Memorial Hall. It contains Mexican cultivated coffee beans without synthetic pesticides and fertilizers used. The set includes 30g of coffee beans, a 500ml tumbler bottle, and a "Gujo Hachiman Water Map".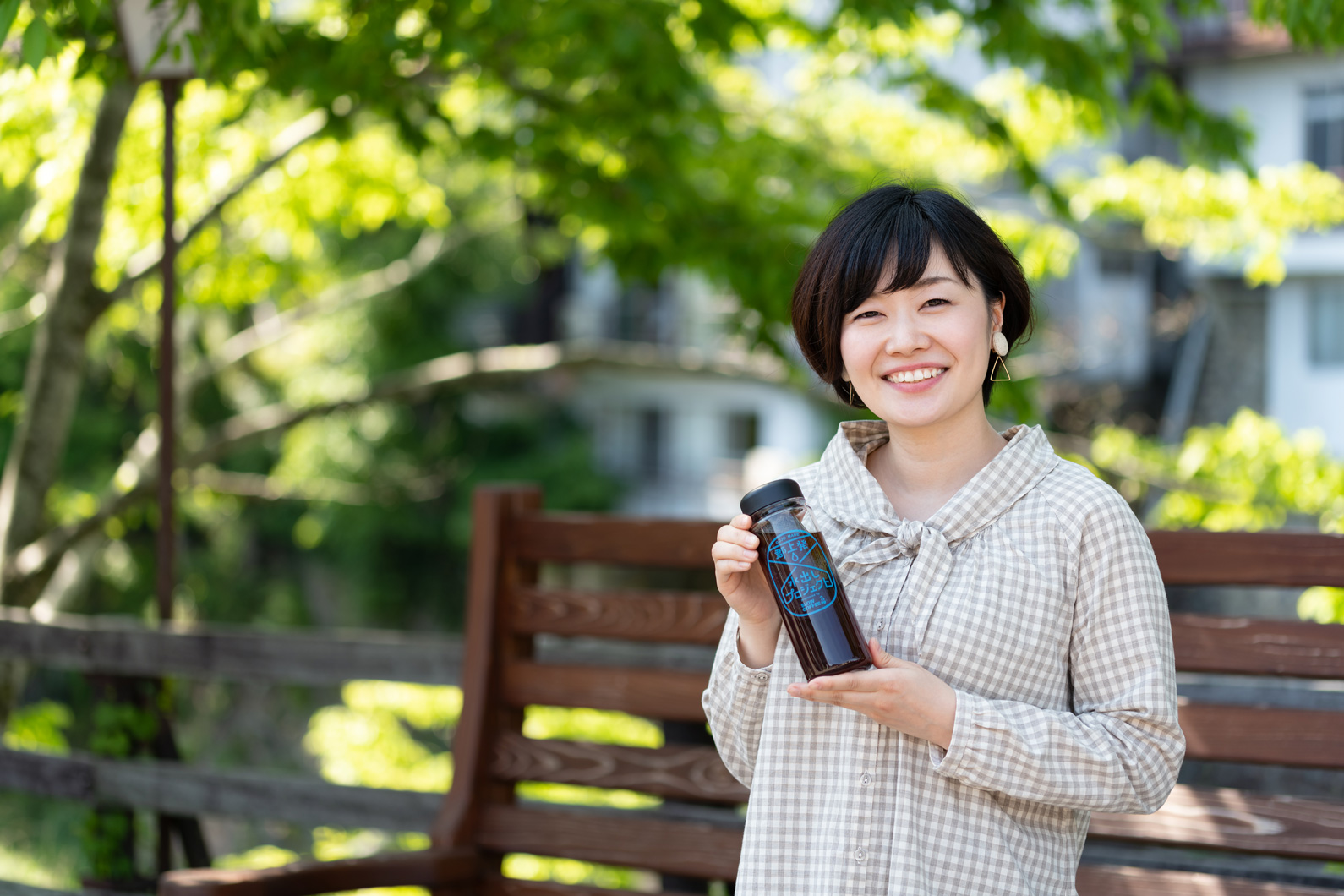 Let's visit some water fetching places while walking around the town, referring to the water map. You can make your cold brew coffee with water from your favorite place. You can also feel the water culture of Gujo Hachiman more deeply! As the tumbler bottle shakes as you walk, you can make delicious coffee in about two hours. It is good to have some coffee on your way home or at your hotel. Or you can bring it back as a souvenir from Gujo! Why don't you join us and enjoy the delicious water of Gujo even more deeply?
* Prices are as of June 2020.