Enku Monaka
A Monaka (Bean-jam-filled wafers) in the shape of Acala, "Natabori Enku". Western confectionery shop Watanabe Kashiho (Watanabe Japanese Sweets) is located at the Japanese and near the Minami Interchange about 8 minutes by car from Minami Furusato-kan. It has a gentle sweetness of red bean paste and the size is not too big. This adorable Monaka is a perfect souvenir! Enku's song is also printed on the packaging. Watanabe Kashiho also has a good reputation for delicious cream Daifuku.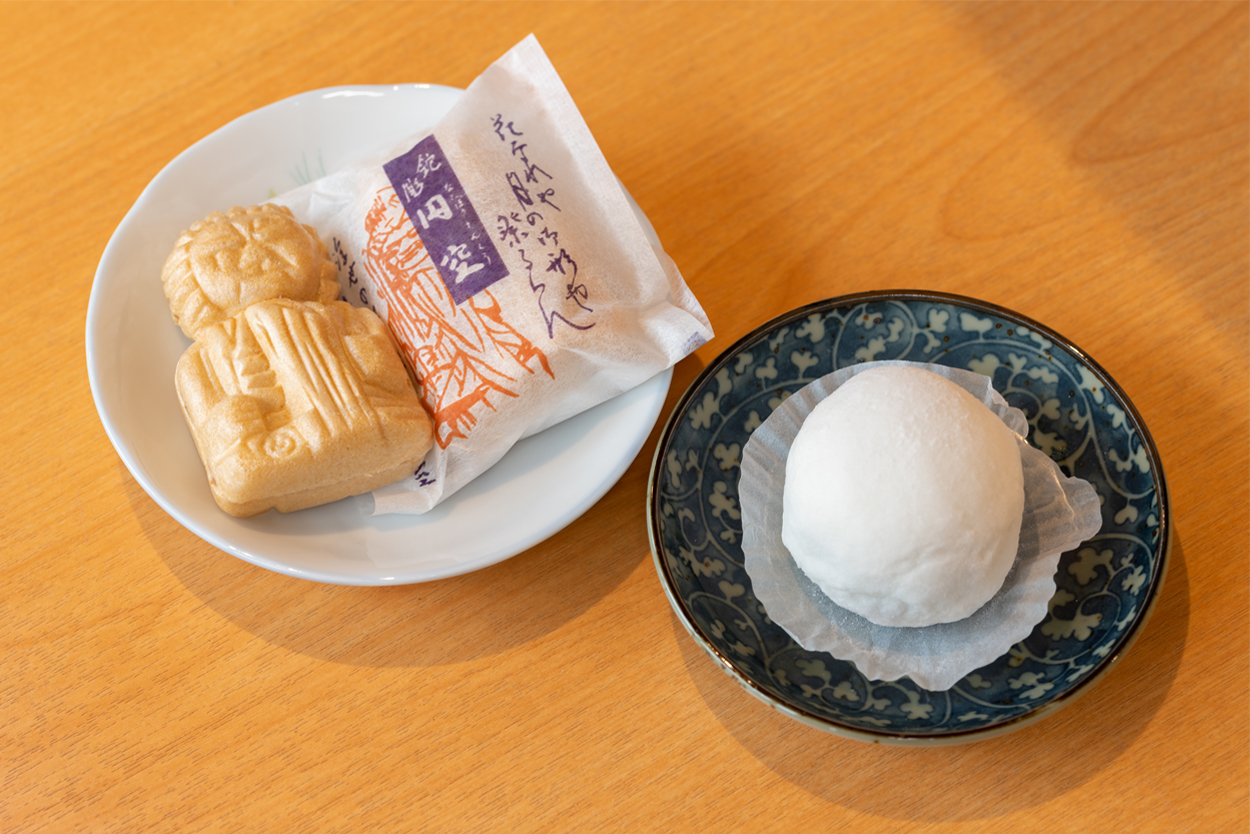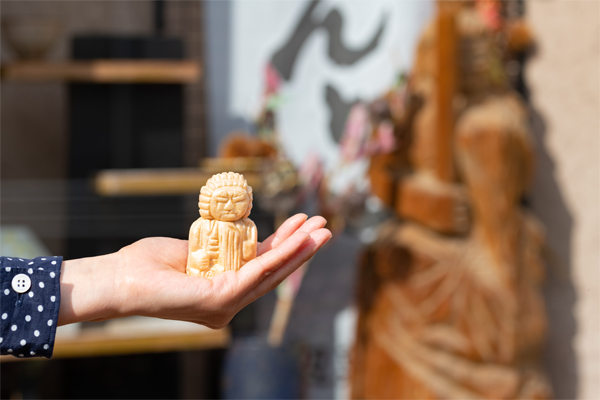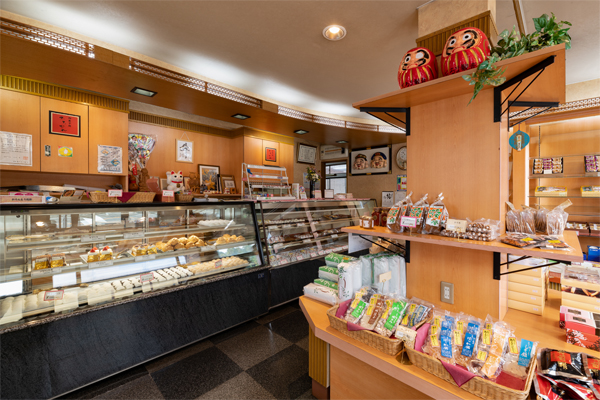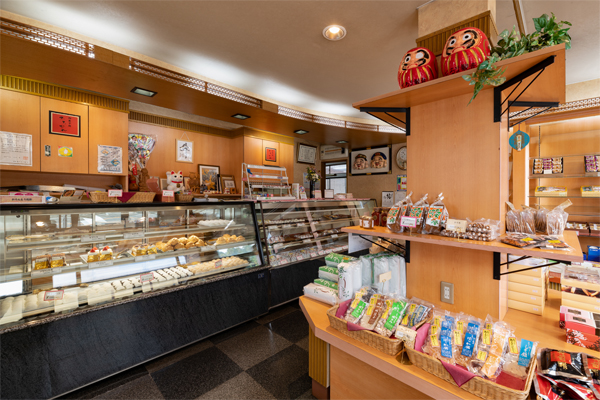 0/0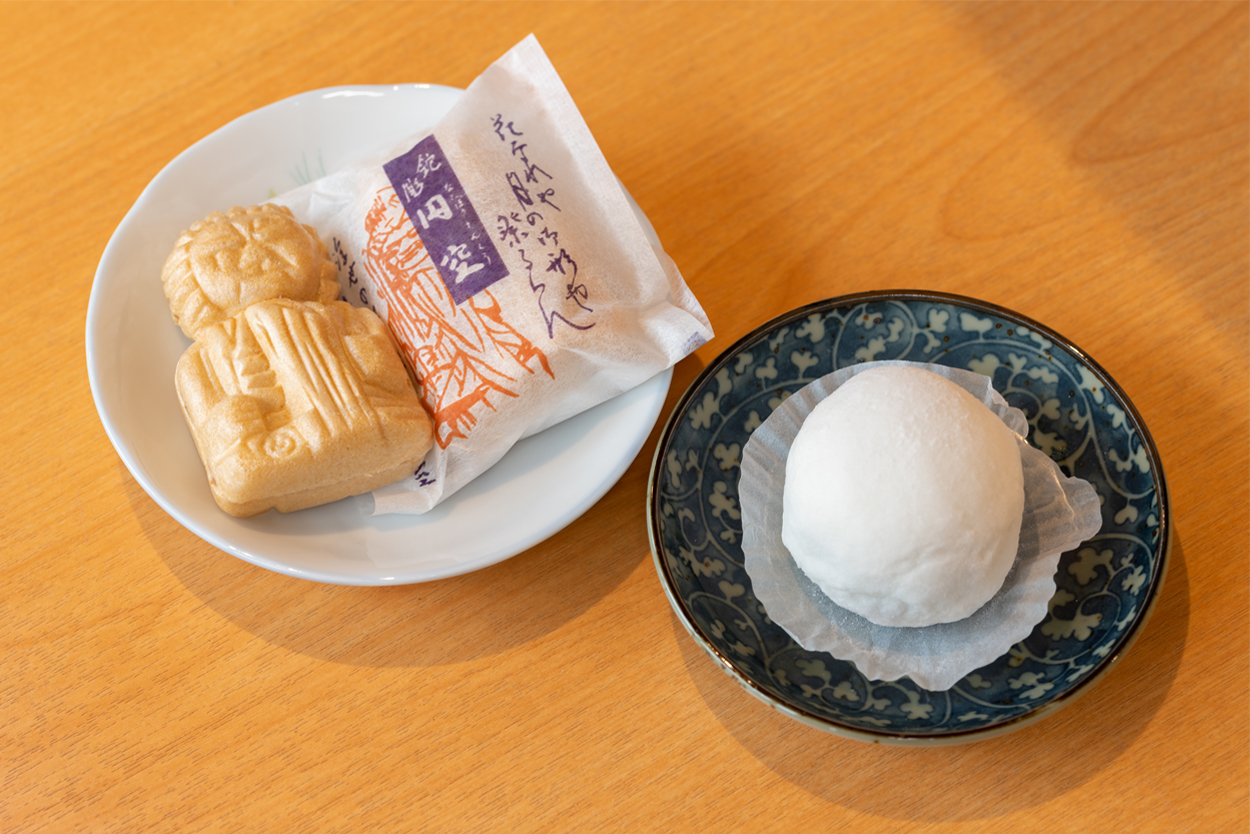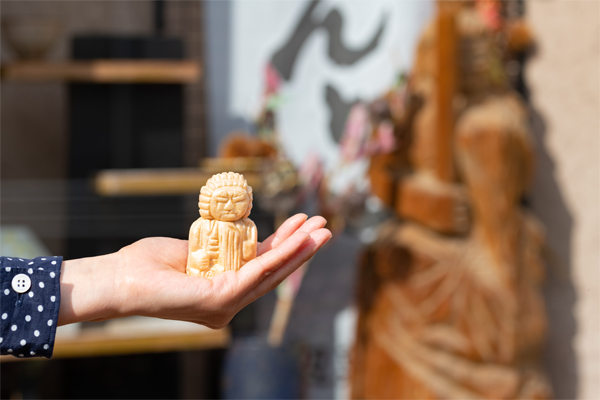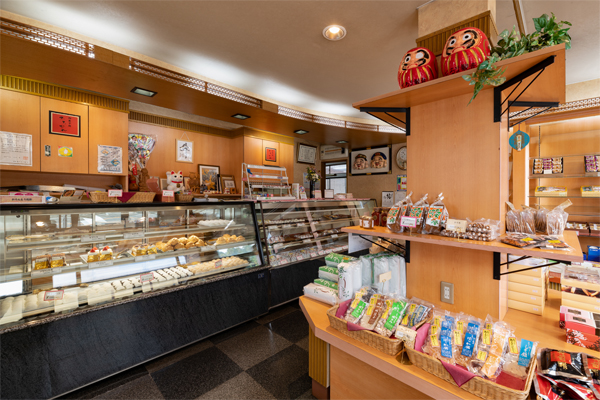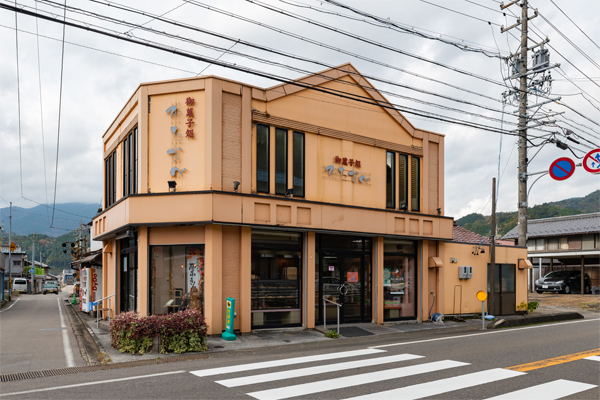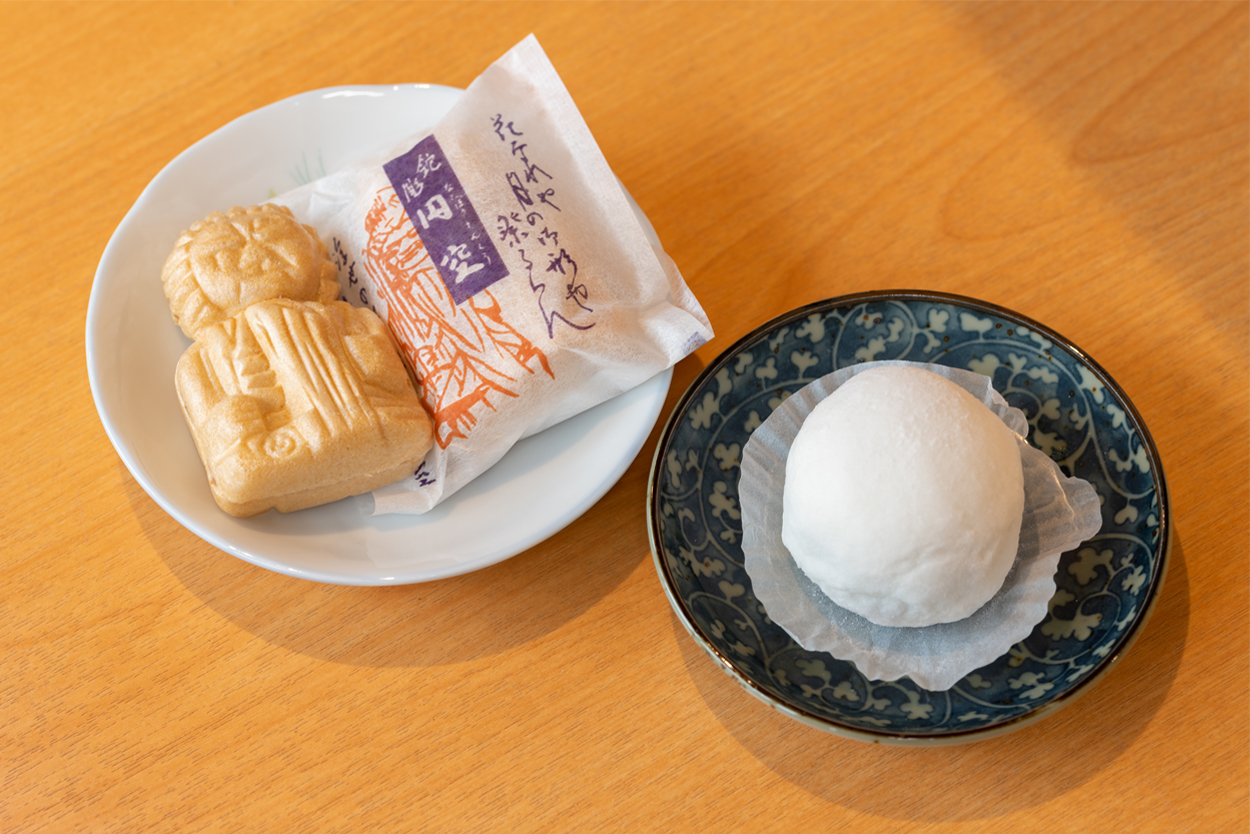 Enku strap
A small and cute Enku Buddha strap. There are different shapes in Acala, Yakushi Nyorai, Ugajin statue, and others. It seems to have good luck by putting them on! The photo is a strap of the Ugajin statue.
Enku strap (220JPY) in the photo is sold at souvenir store at Minami Furusato-kan. In addition, there are more than 5 types of Mini Enku (650JPY) made of wood hand-carved by the locals. They are also sold at Roadside Station Minami. Replicas of Enku Buddha are also available.
* All are in stock only.