Meiho Tomato Ketchup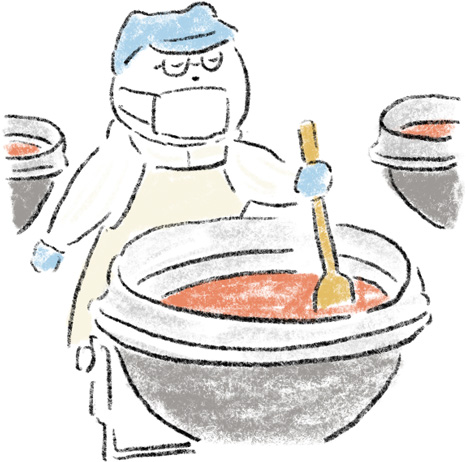 History of Meiho Ladies
Meiho Tomato Ketchup is full of tomato flavor like tasting ripe tomatoes. This tomato ketchup was born in 1975 when women in Meiho Kanomizu, Gujo-shi (Former Myogata Village Kanomizu) formed a group. Taking advantage of the difference in temperature, which is cool in the morning and evening and hot in the daytime, group members worked on tomato cultivation. When tomato cultivation became popular throughout the village, many non-standard tomatoes are produced, these tomatoes could not be sold on the market. They started making ketchup to make good use of them. After developing for 6 years, Meiho Tomato Ketchup was finally born in 1989. Fresh tomato ketchup, which is made by boiling raw tomatoes and boiling them tightly in a bottle, has become very popular with tourists visiting Meiho for vacations, skiing, hot springs, etc. It has become a famous product with an appearance on many kinds of media. In 1992, Meiho Ladies Co., Ltd. was established.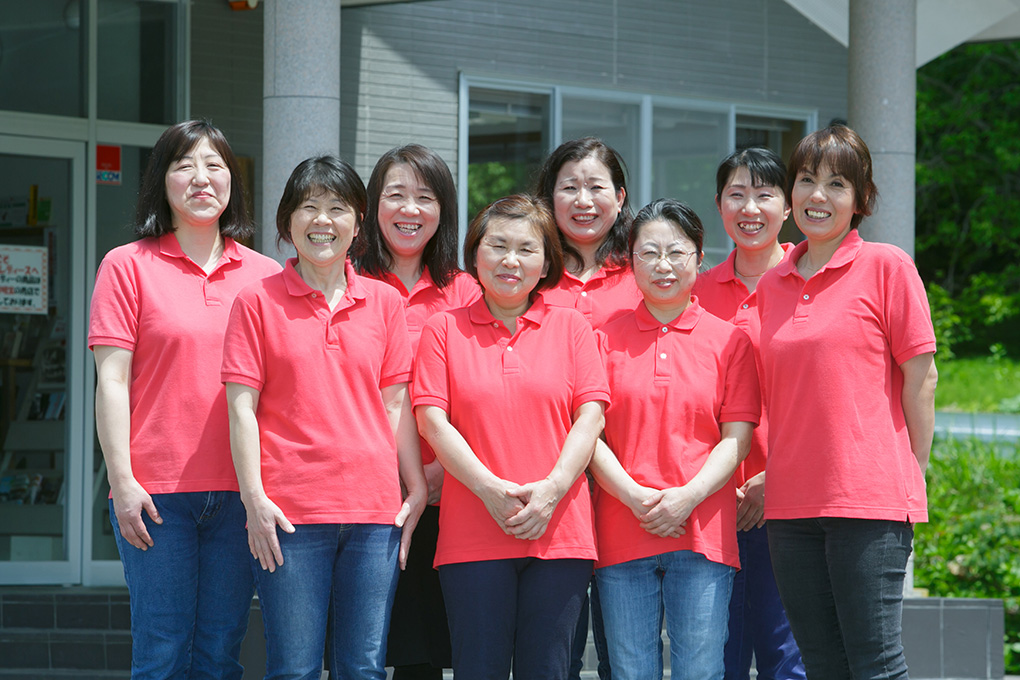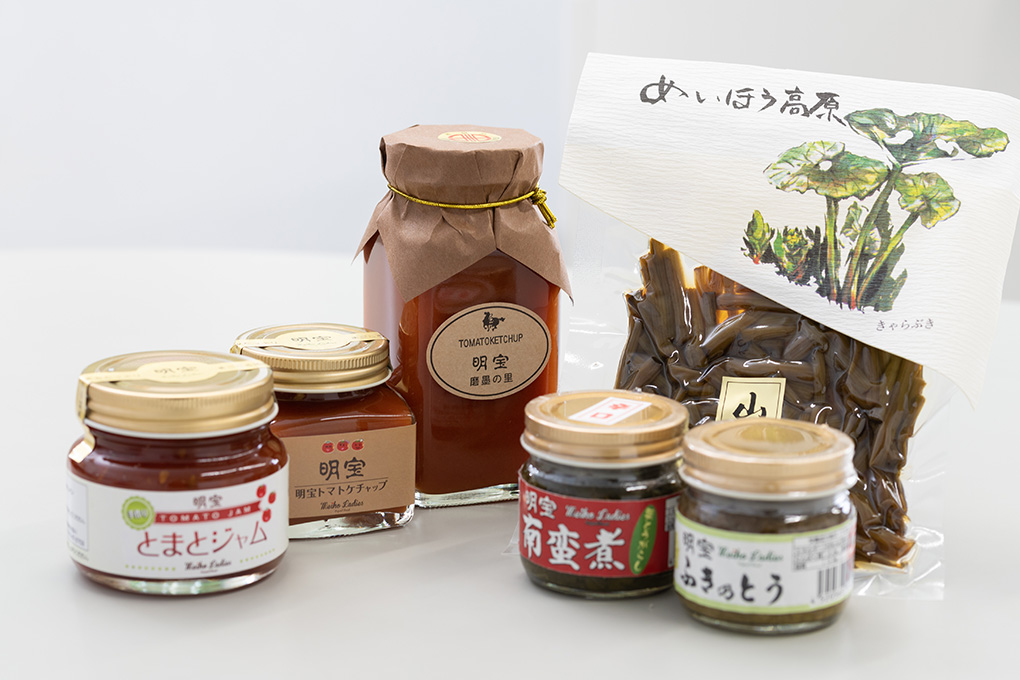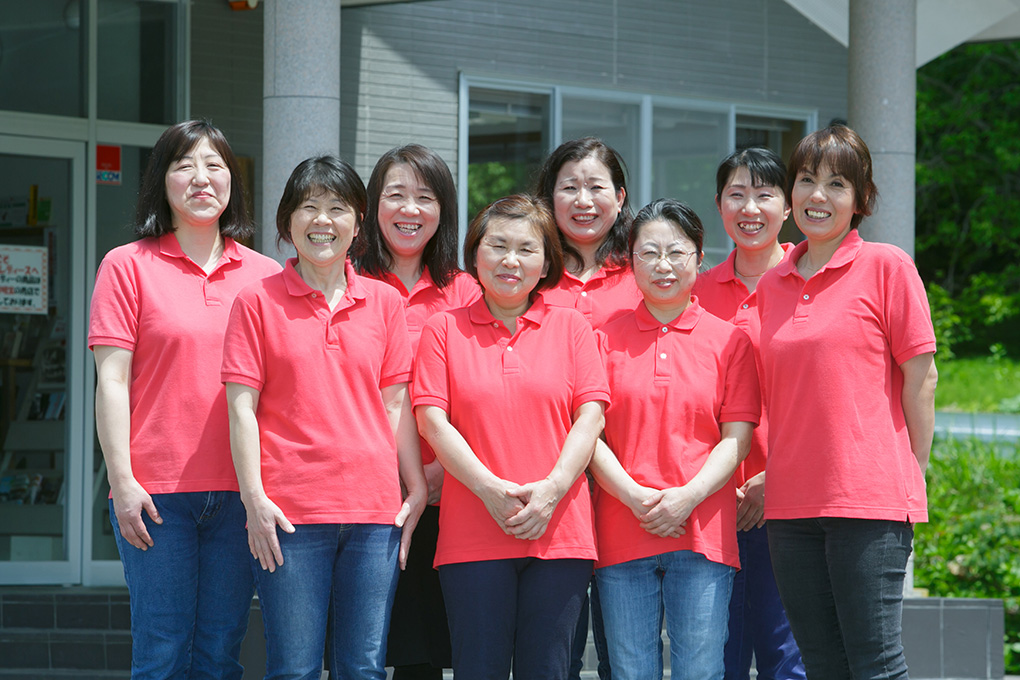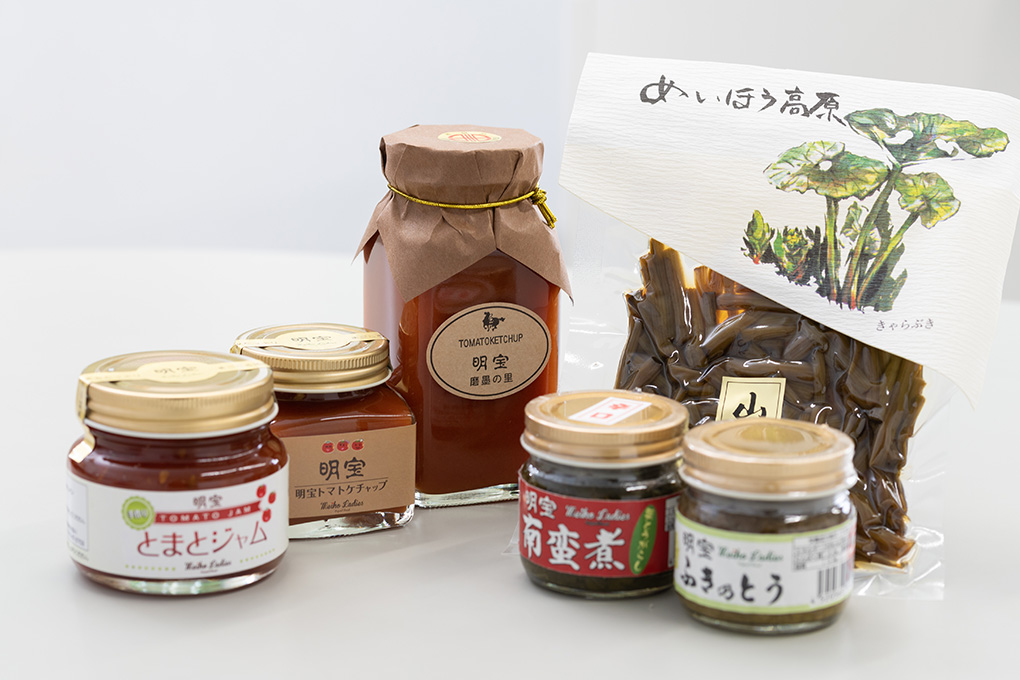 0/0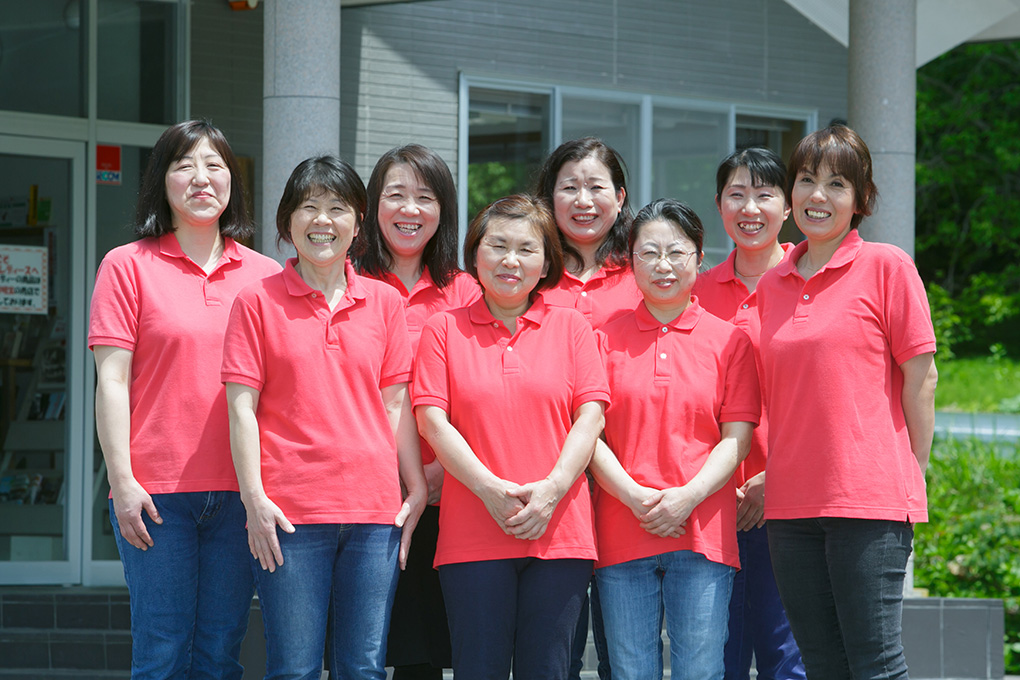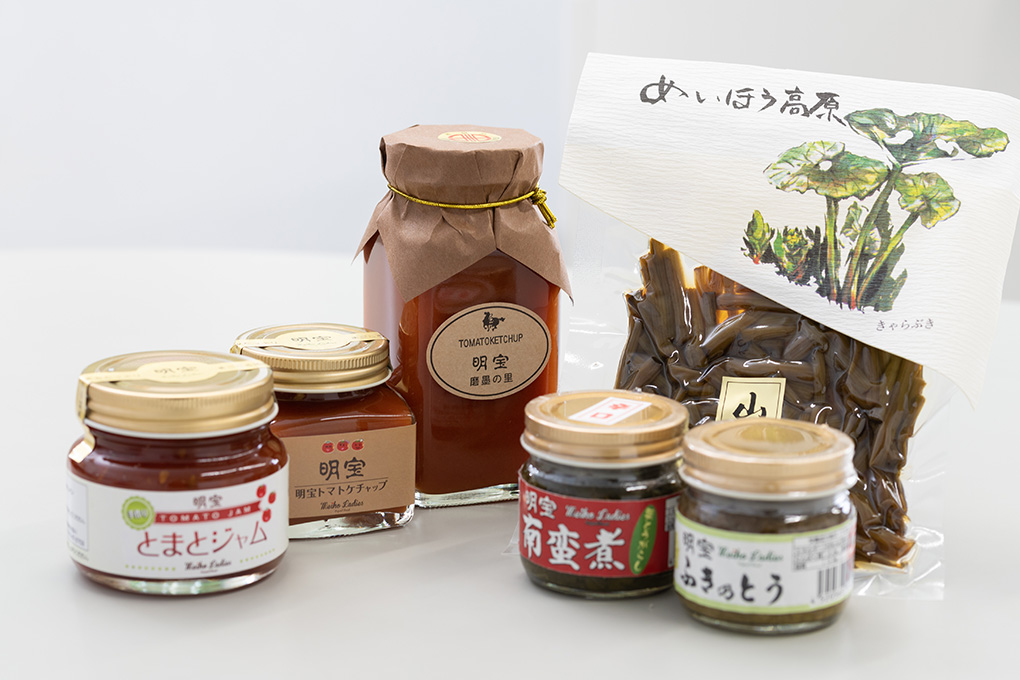 "Senior housewives have created a place for women to work in rural areas. We are cooperating with government offices, customers, and business partners. With the help of many people, we are able to make ketchup still now." Said Ms Namie Shimizu, representative of Meiho Ladies. "Meiho Tomato Ketchup started with hundreds of bottles at first, and now we are making 100,000 bottles a year. But we still follow the first recipe and continue to make it with local women every day. We would like to continue to deliver safe, secure, and truly delicious tomato ketchup to as many people as possible."
Meiho Ladies Co. Ltd.
| | |
| --- | --- |
| Address | 268-1 Meiho Kanomizu, Gujo-shi, Gifu-ken, 501-4302 |
| Telephone | 0575-87-2388 |
| Opening hours | 08:30 – 17:00 |
| Regular holiday | Second and forth Saturdays, Sundays, public holidays, Year-end and New year holiday (Factory tour is closed on Saturdays, Sundays, public holidays and Year-end and New year holiday) |
| Parking area | Available |
Meiho Ladies Co. Ltd.
Product line-up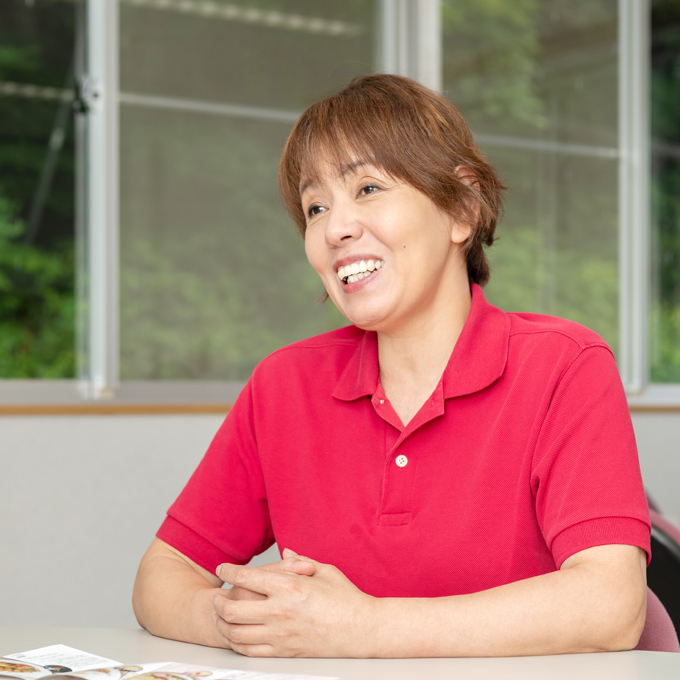 Meiho Tomato Ketchup
manufacturing method and commitment
Meiho Tomato Ketchup is made using raw edible tomatoes, not processed tomatoes. They also taste delicious if you eat them. They only use ripe bright red tomatoes. Wash the frozen tomatoes, make them into juice, add onions and ginger, and simmer for 4 to 5 hours. Even while boiling in a large special pot, it takes time and effort to stir diligently, carefully remove the lye, add seasonings, and control sweetness. By slowly boiling 180kg of tomatoes to 70kg in one pot, the taste is condensed and the tomato ketchup that can only be made here has a good balance of acidity and sweetness.
Recommended way to taste!
Like ordinary tomato ketchup, it is delicious when added on Omurice (Omelet on fried rice) or French fries, but it is also recommended to use it as a seasoning for cooking. It also has sweetness, so you can add it to sweet and sour pork, Kinpira (chopped burdock root cooked in sugar and soy sauce), meat and potatoes stew, etc instead of Mirin (Sweet sake) or sugar. You can arrange it in a Western-style by putting it in Yakisoba (Fried noodles) or Chawanmushi (Savory steamed egg custard). Of course, it goes well with Meiho Ham made in the same place.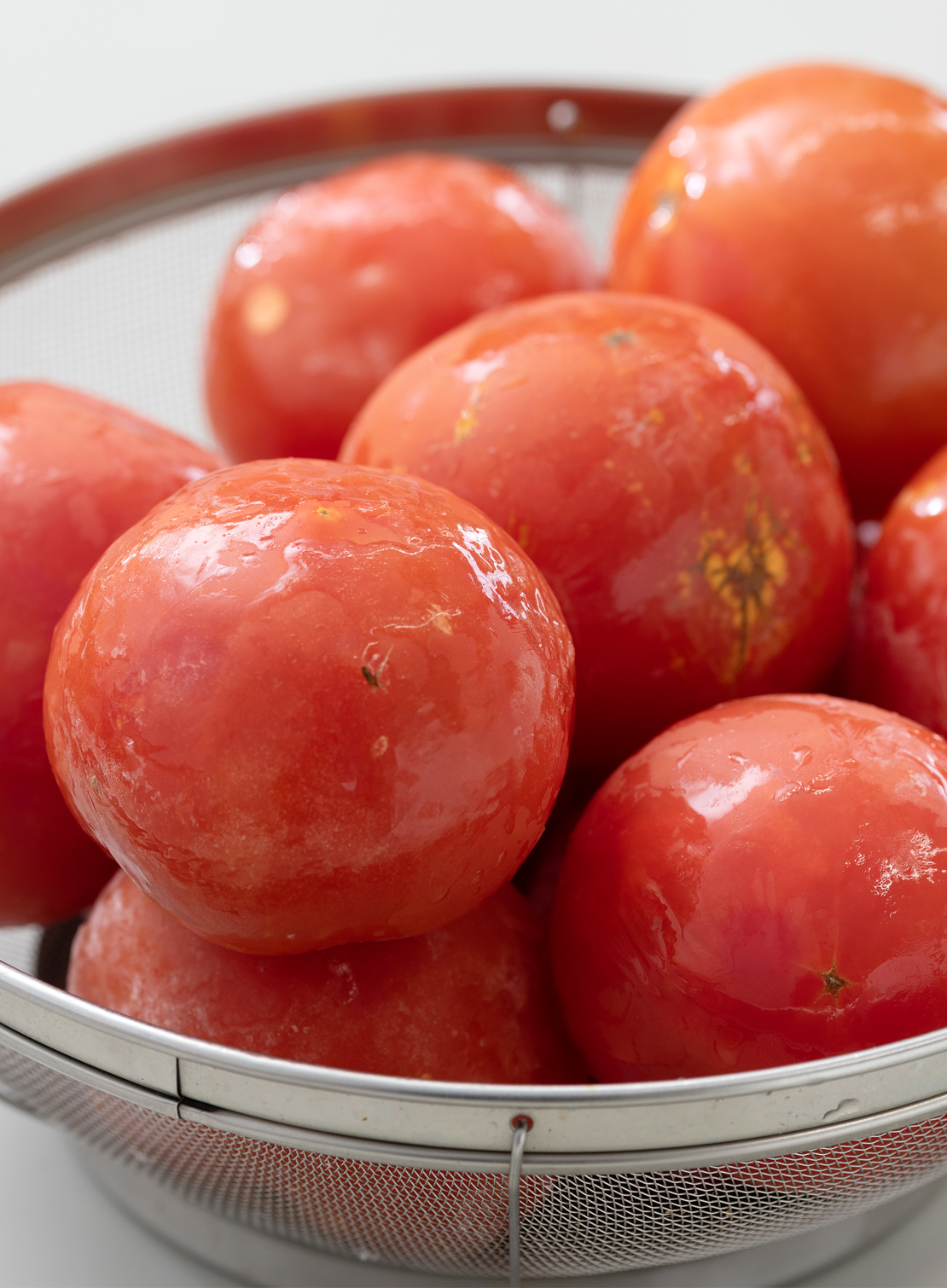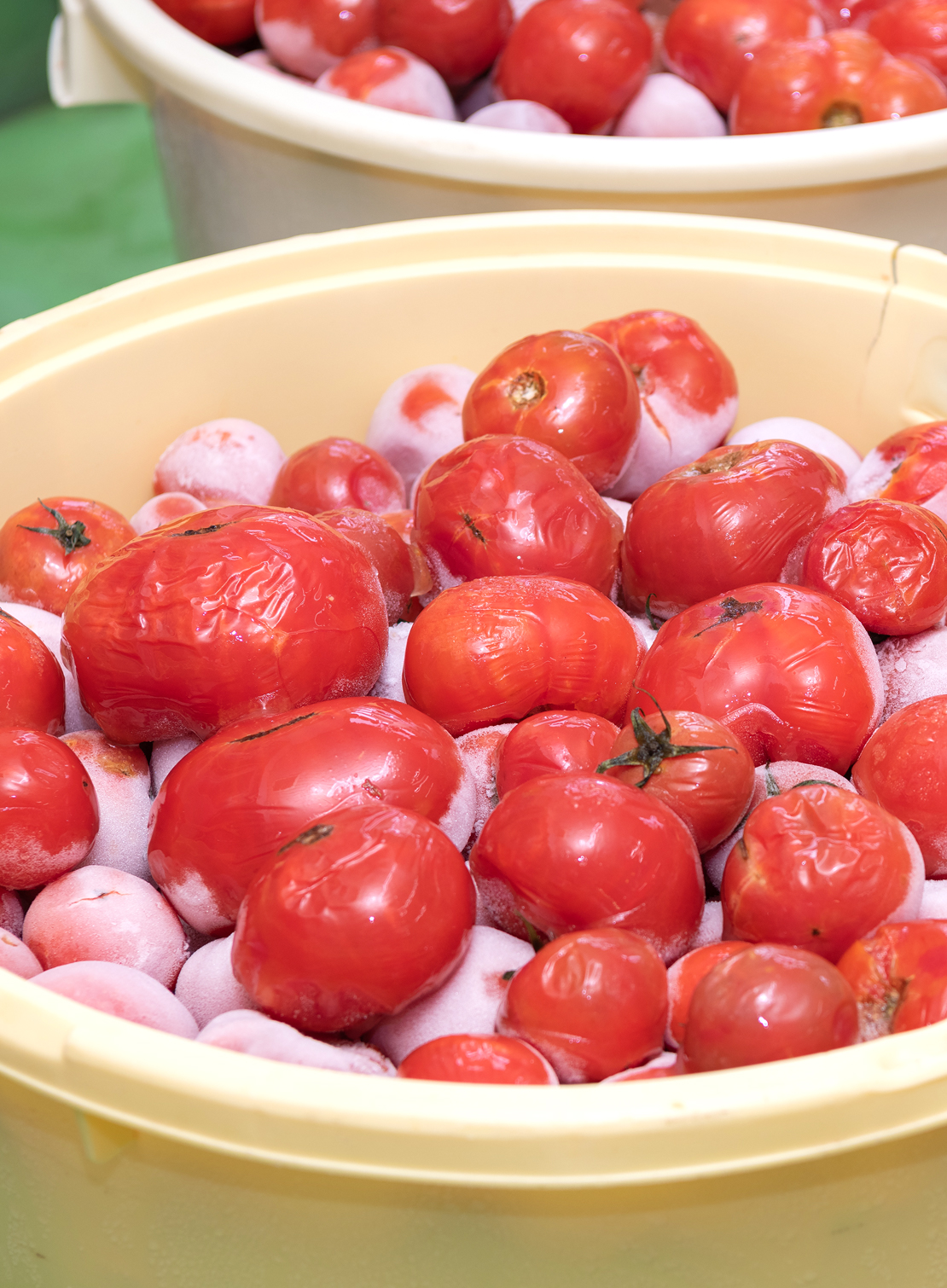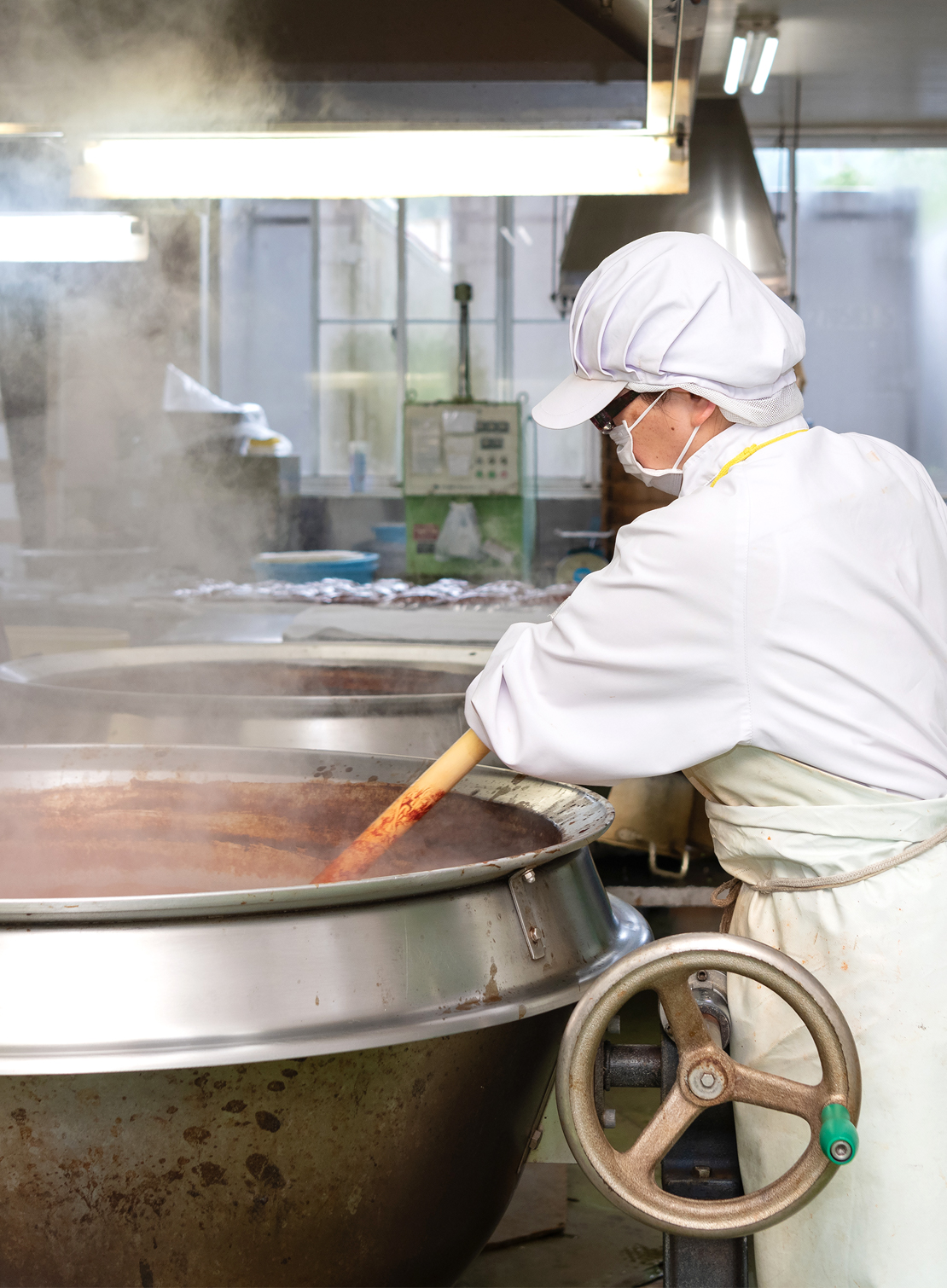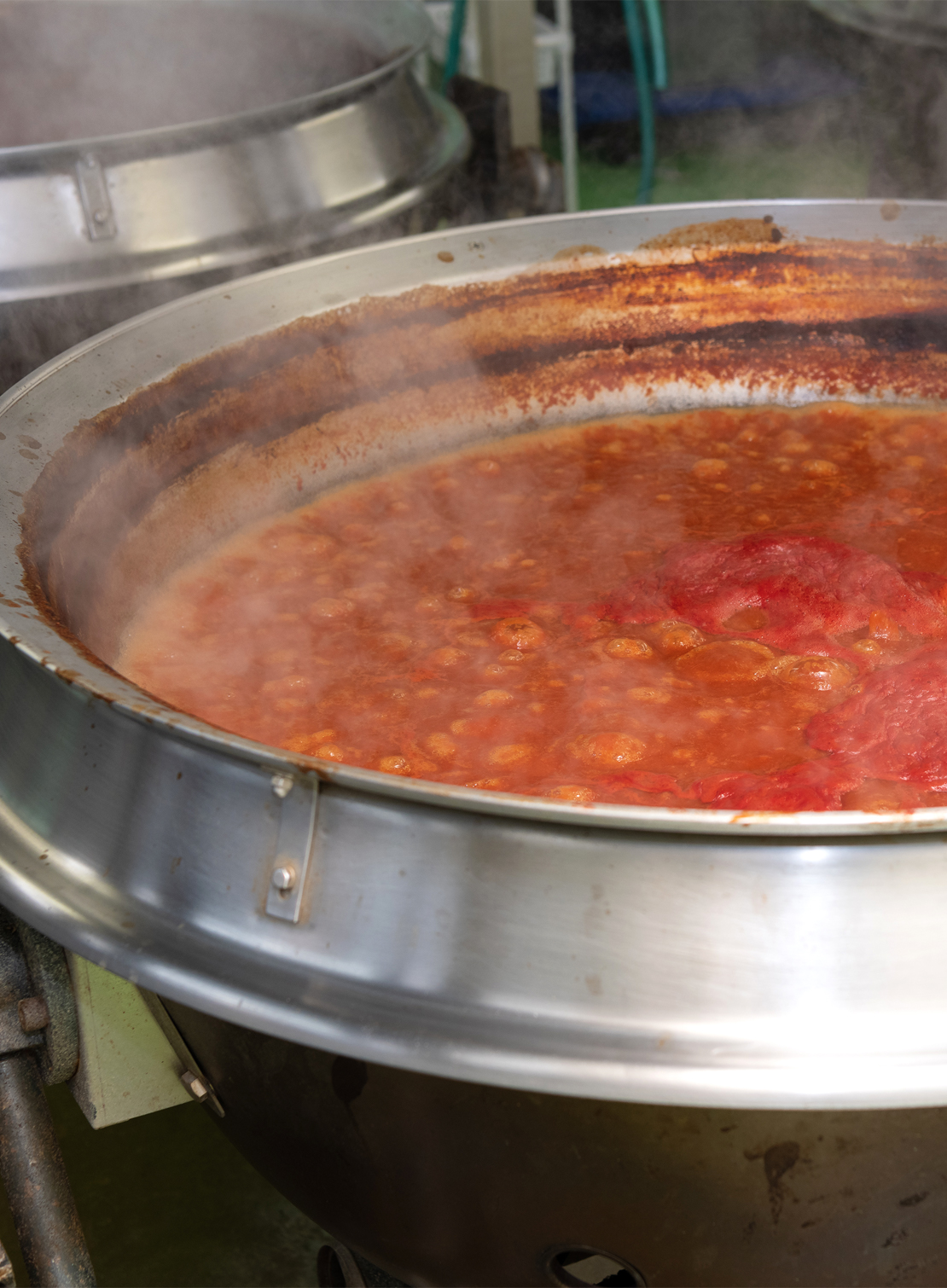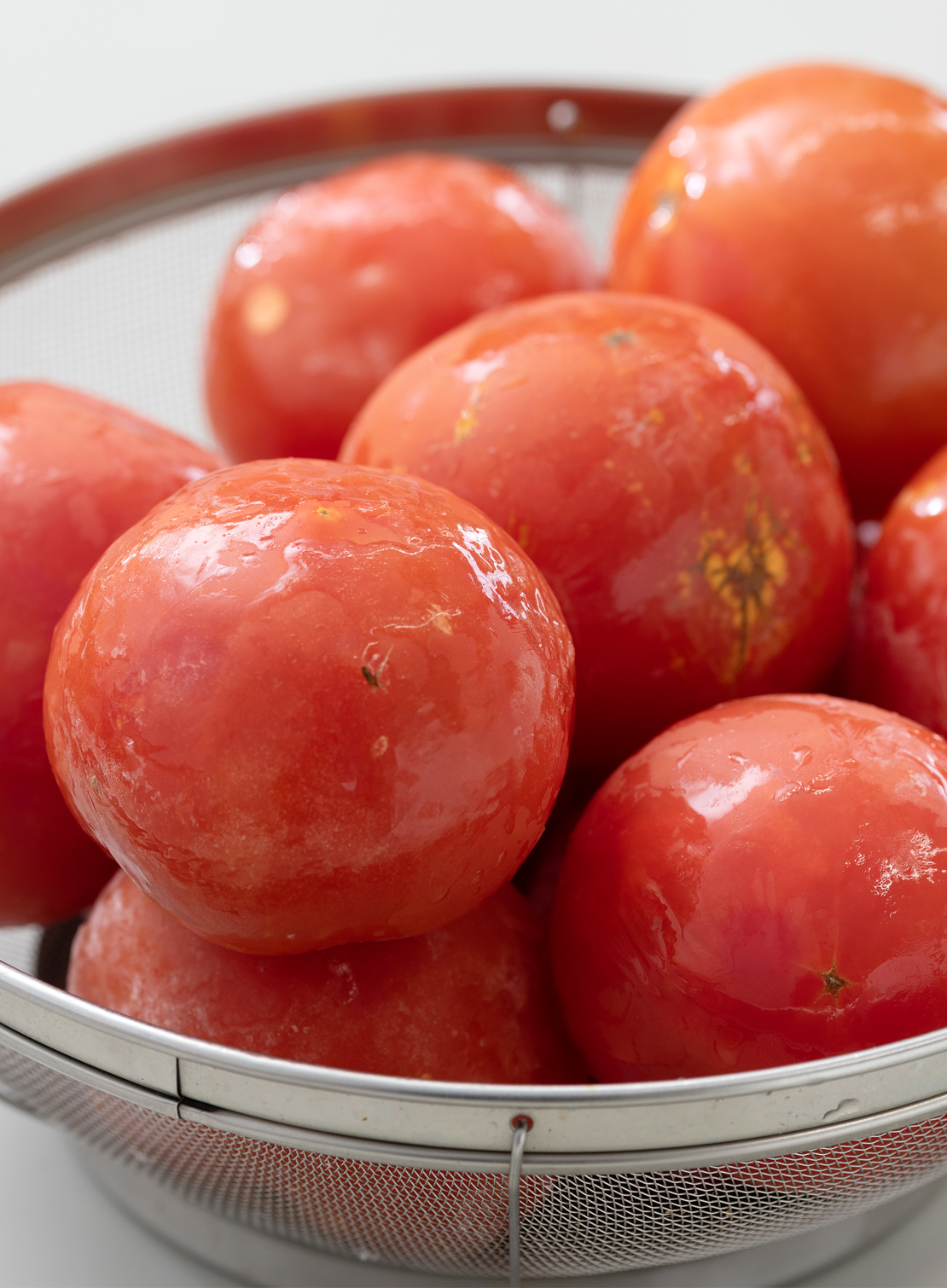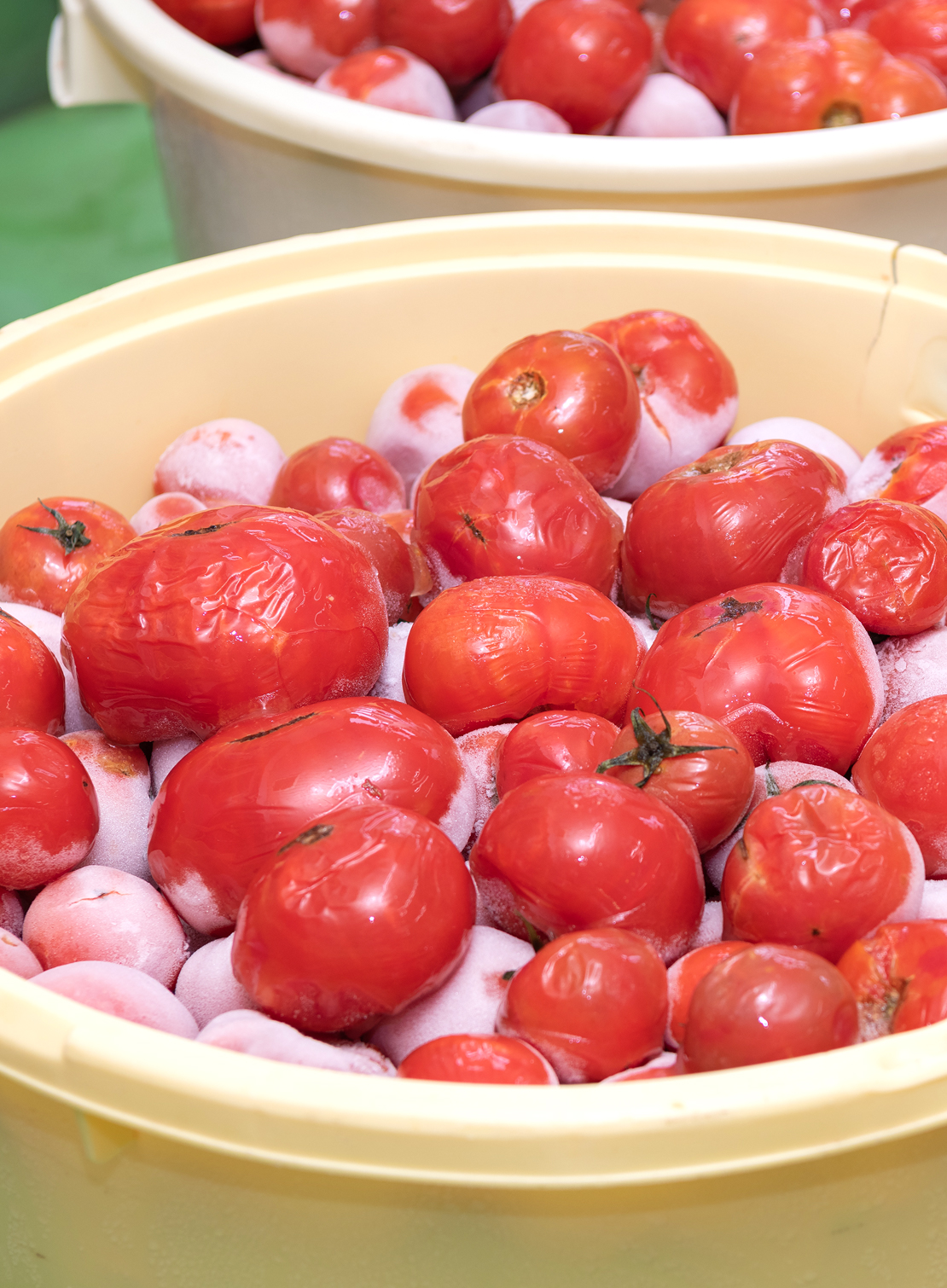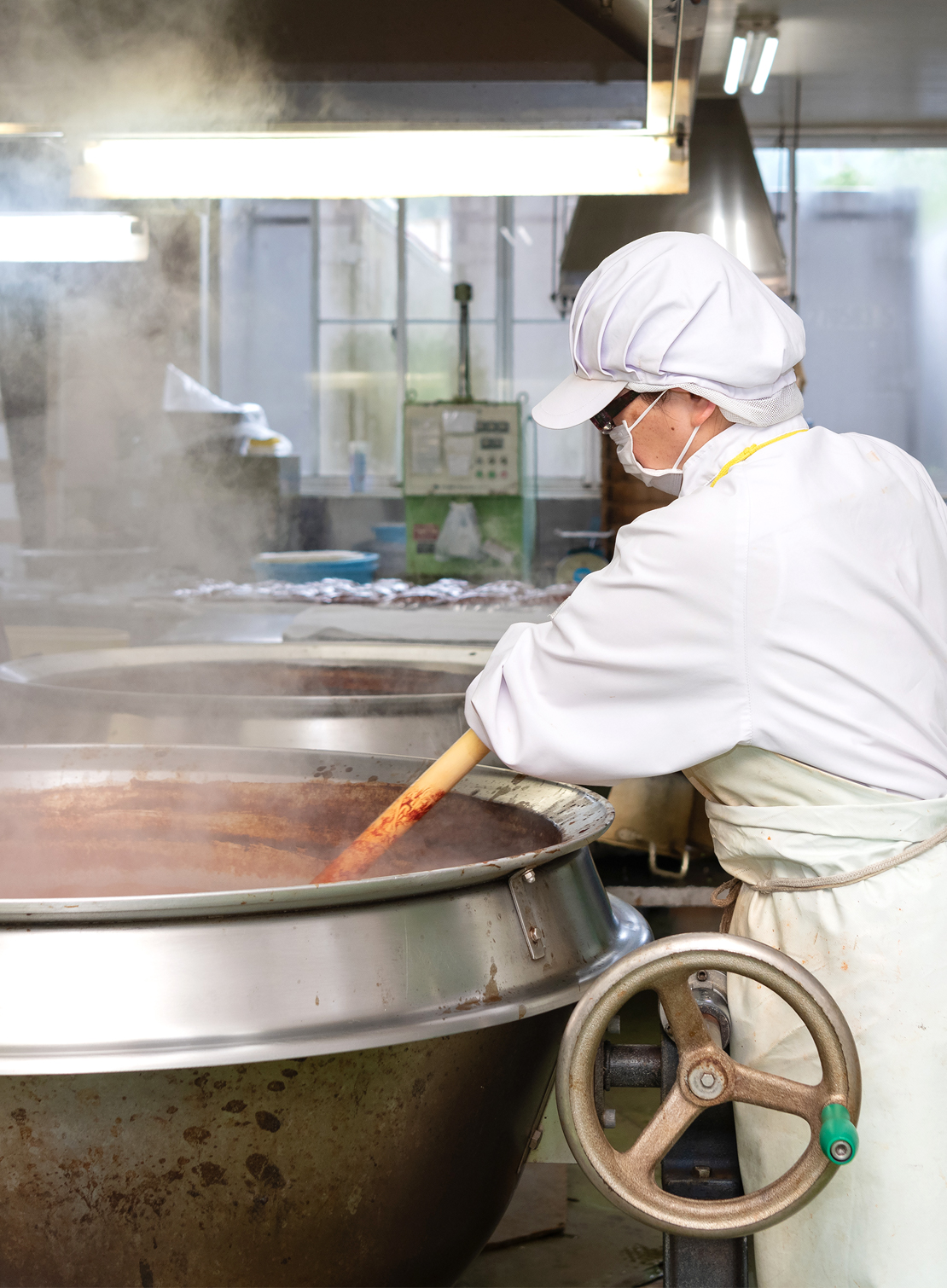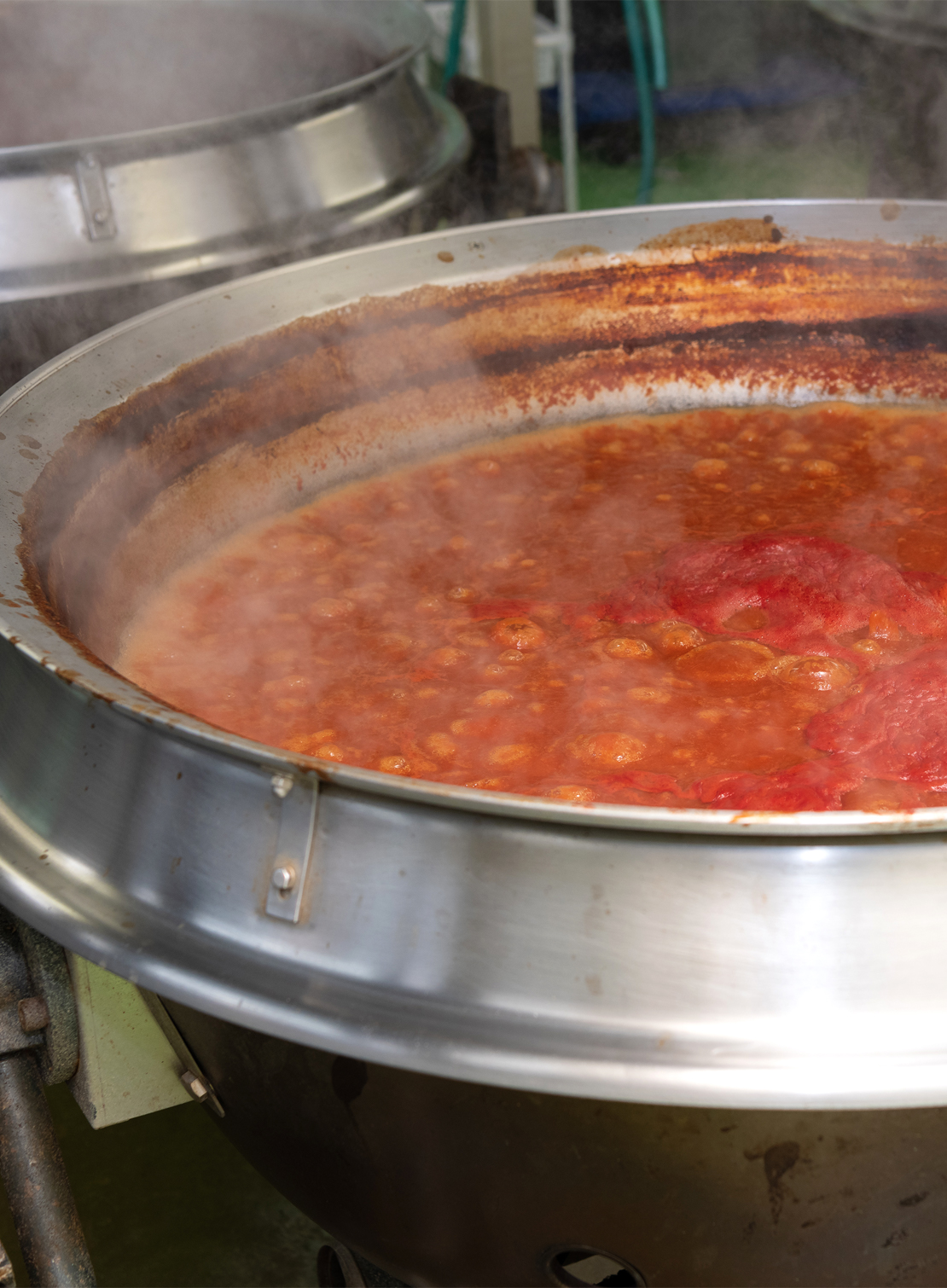 0/0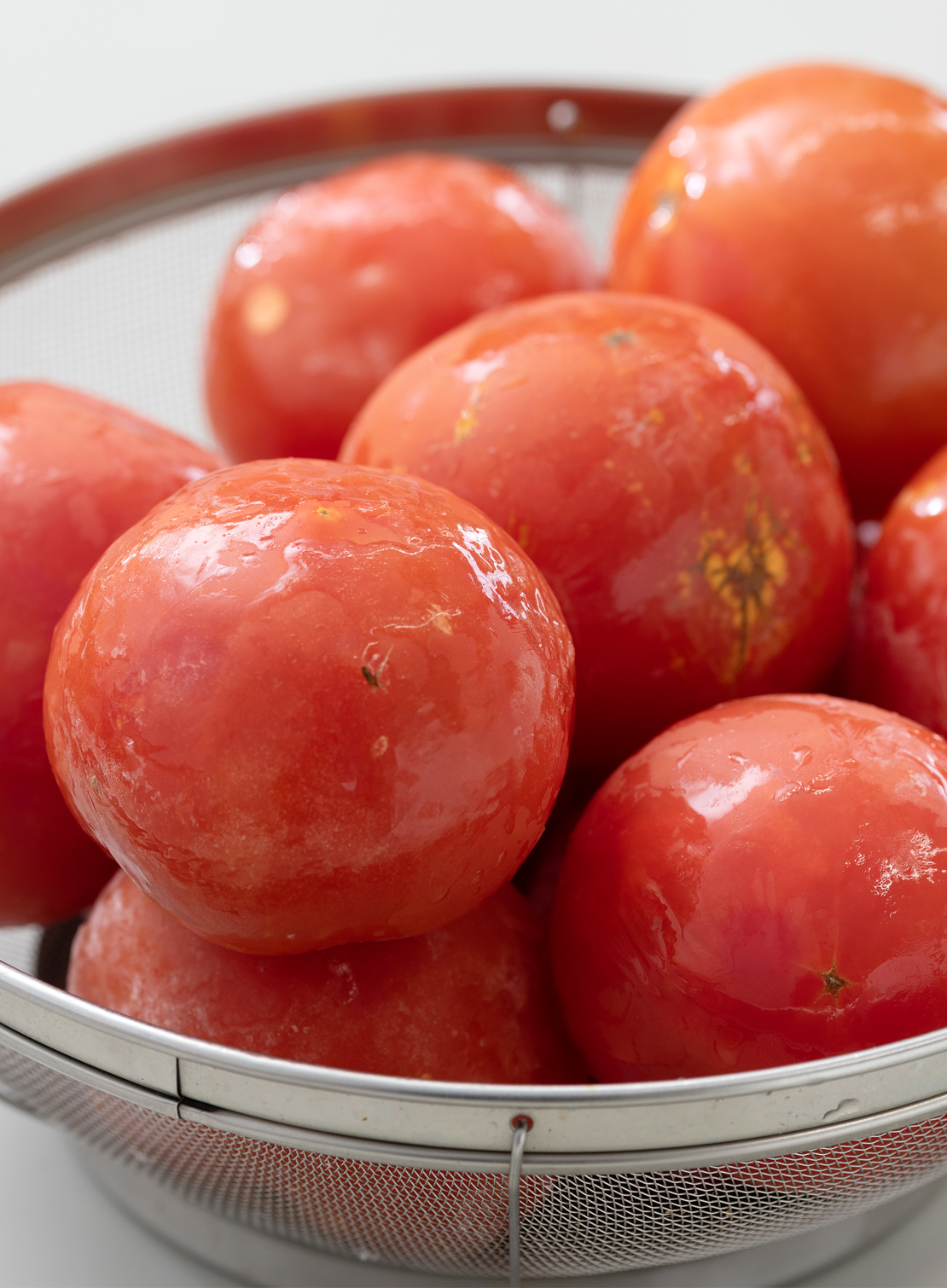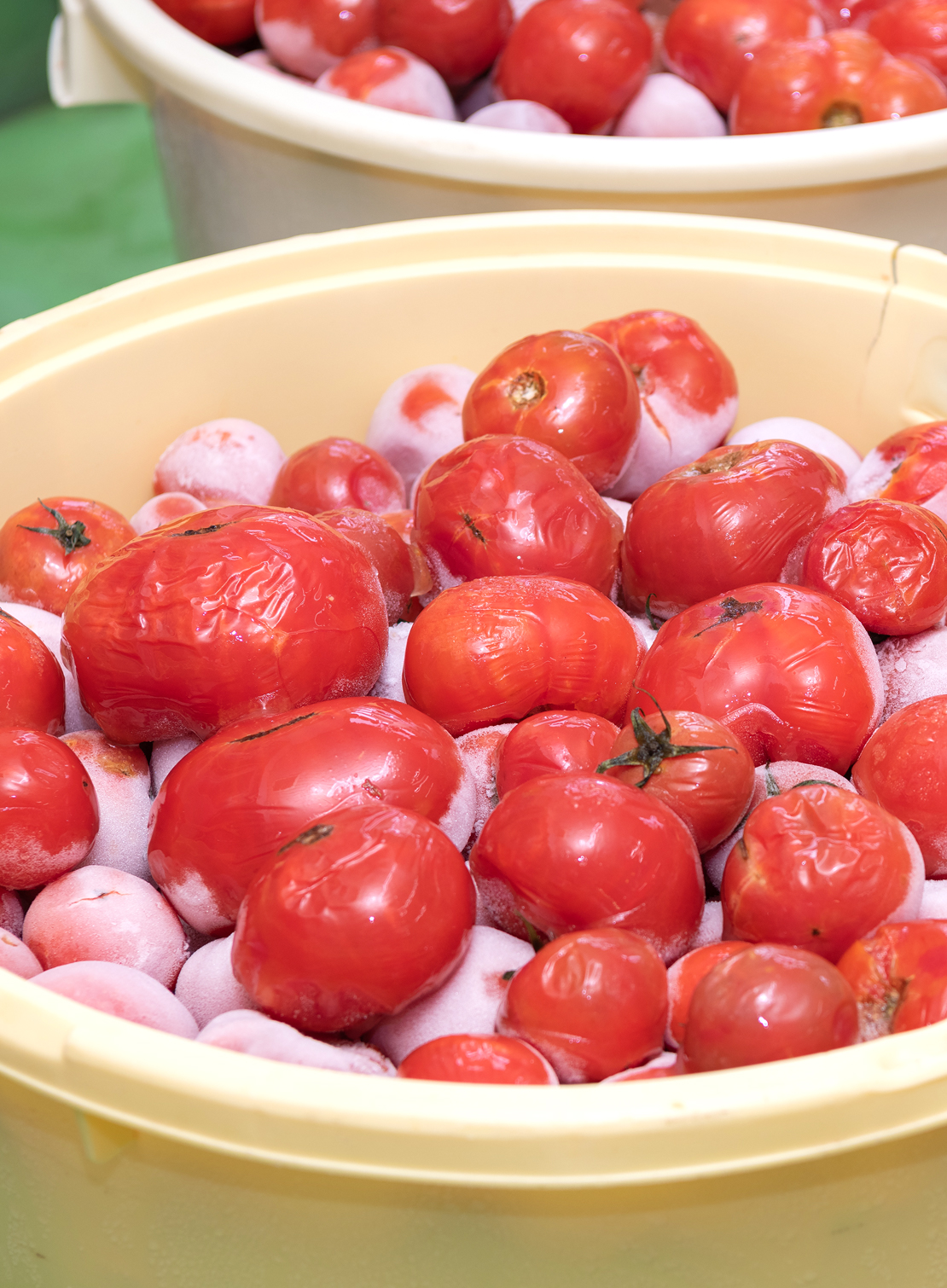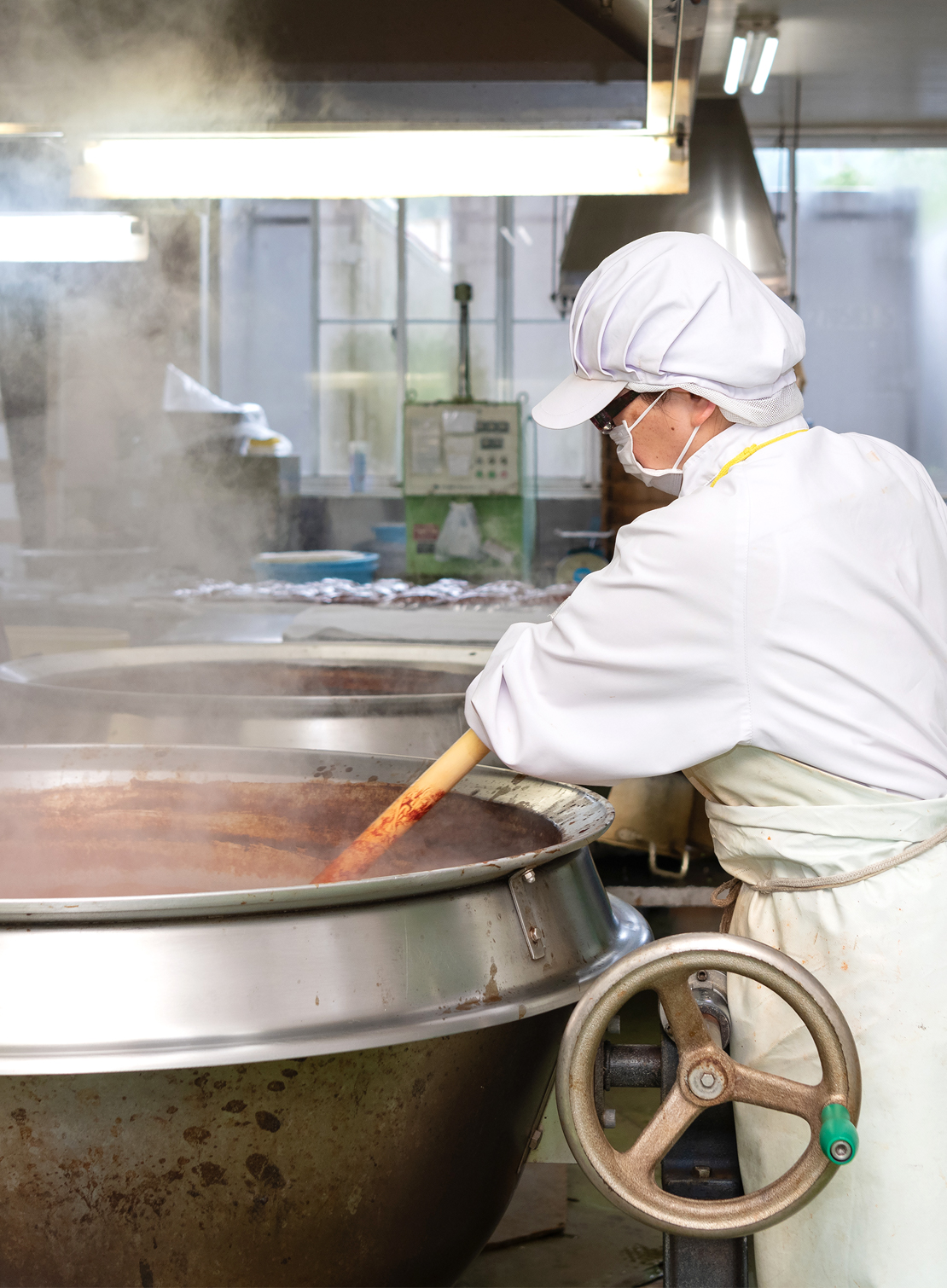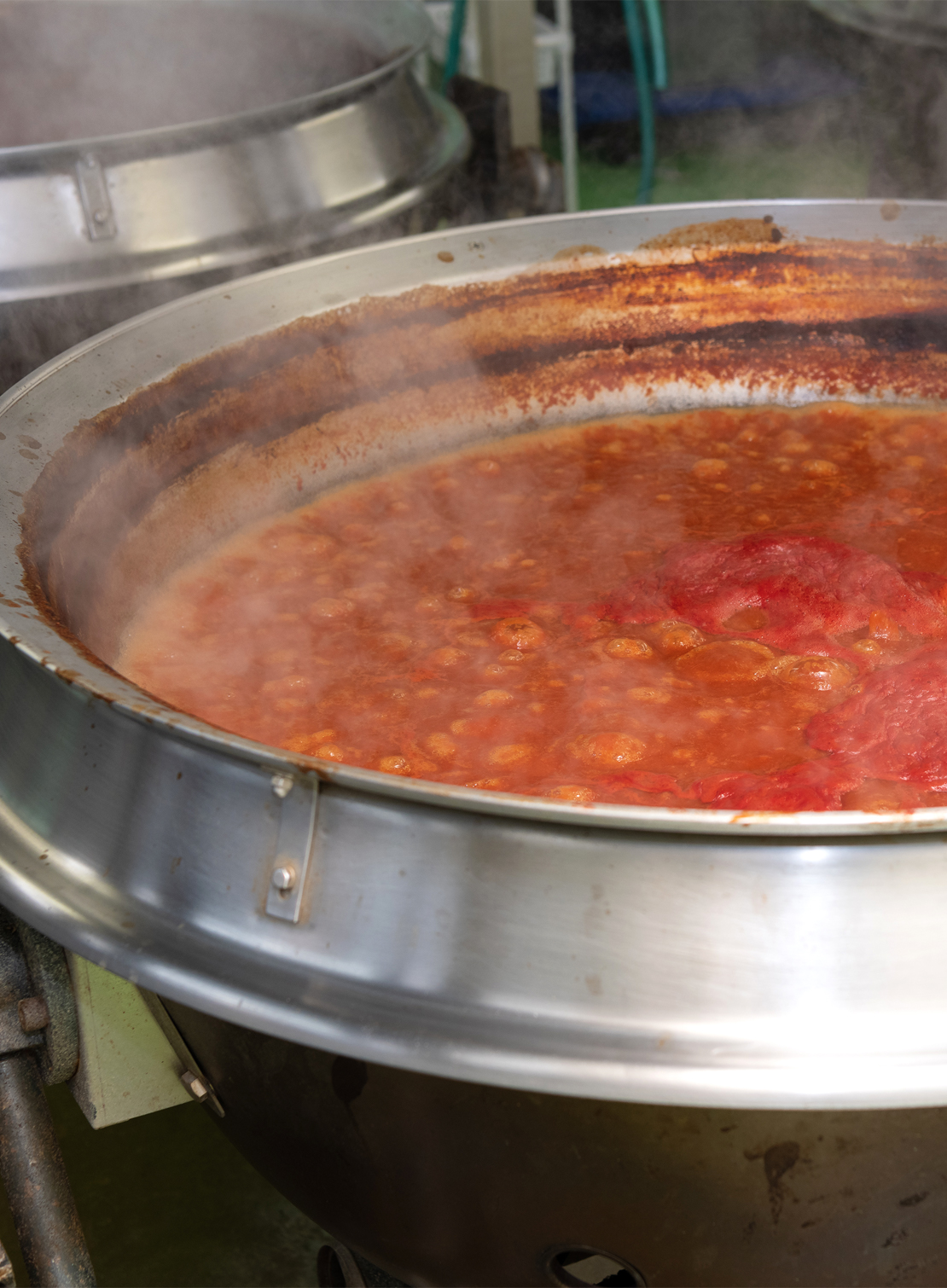 Let's go meet Meiho Ladies! Enjoy a variety of local dishes made by Meiho's mothers!
At Meiho Ladies' direct restaurant Okamisan at Roadside Station Meiho (Surusumi-no-sato Park), you can enjoy local cuisines which have been passed down from the past in Meiho. We recommend a daily bento box with Tsugiju (Clear soup), which has been eaten in Meiho Kanomizu area for a long time. In addition, there is a full menu of set meals such as Kei-chan, Hida beef, and Meiho ham steak. You can enjoy the local taste created by the mothers of Meiho Ladies.
Japanese Restaurant Okamisan
| | |
| --- | --- |
| Address | 1015 Meiho Otani, Gujo Shi, Gifu Ken, 501-4301 |
| Telephone | 0575-87-3158 |
| Opening hours | 09:00 – 16:00 |
| Regular holiday | Friday |
| Parking area | Available |
Japanese Restaurant Okamisan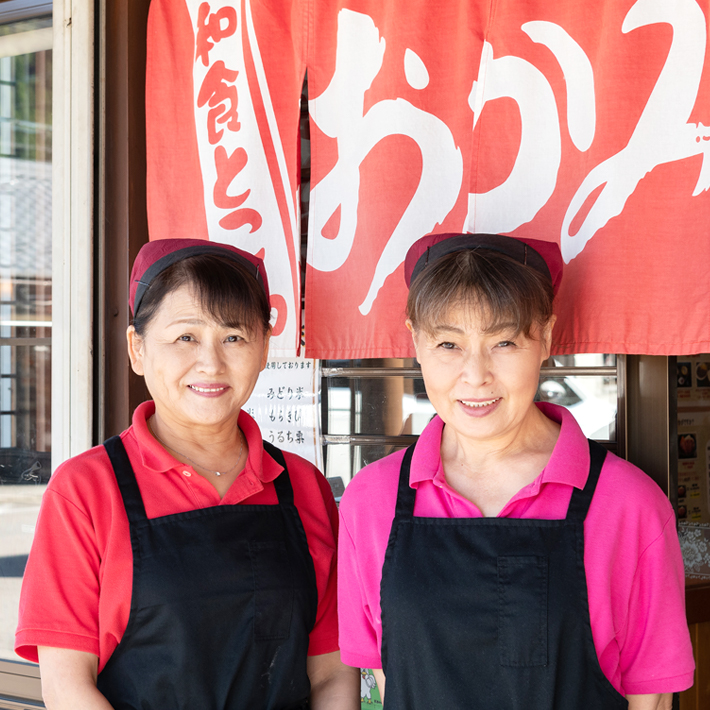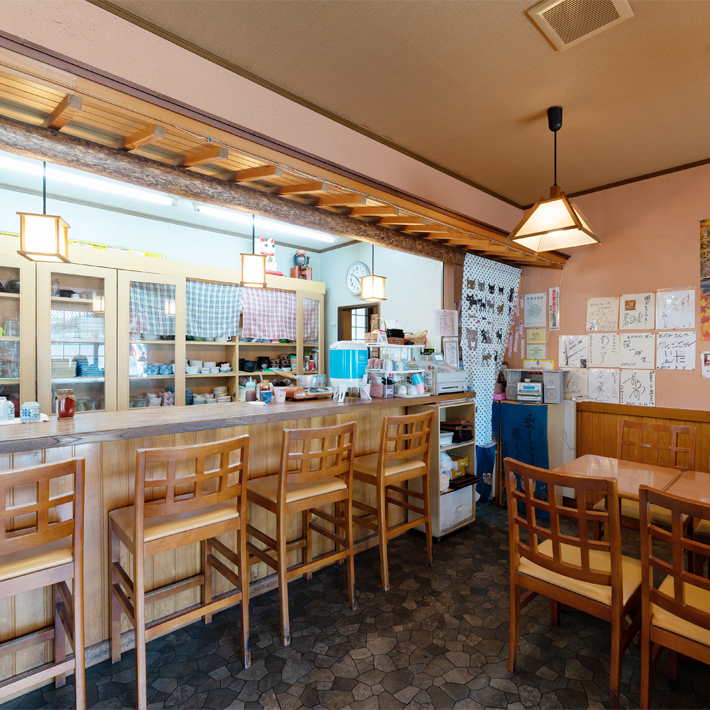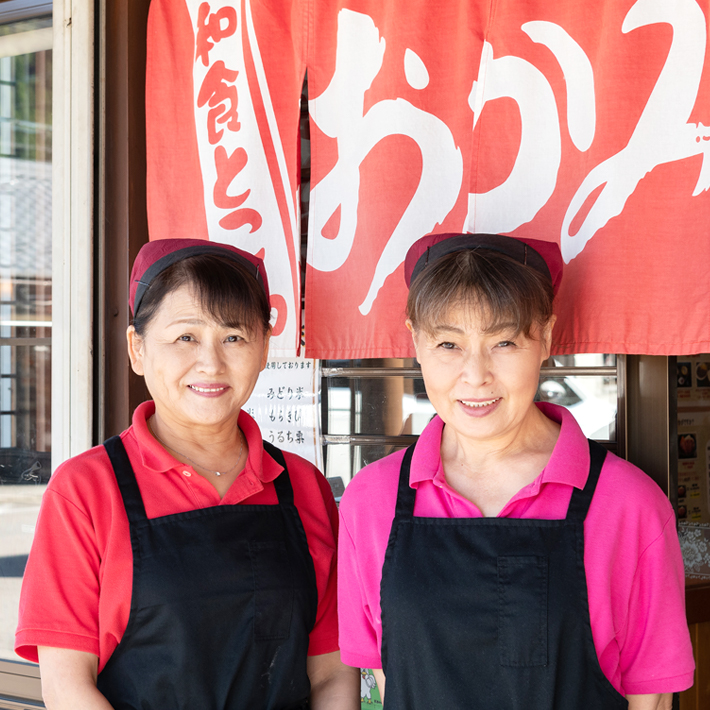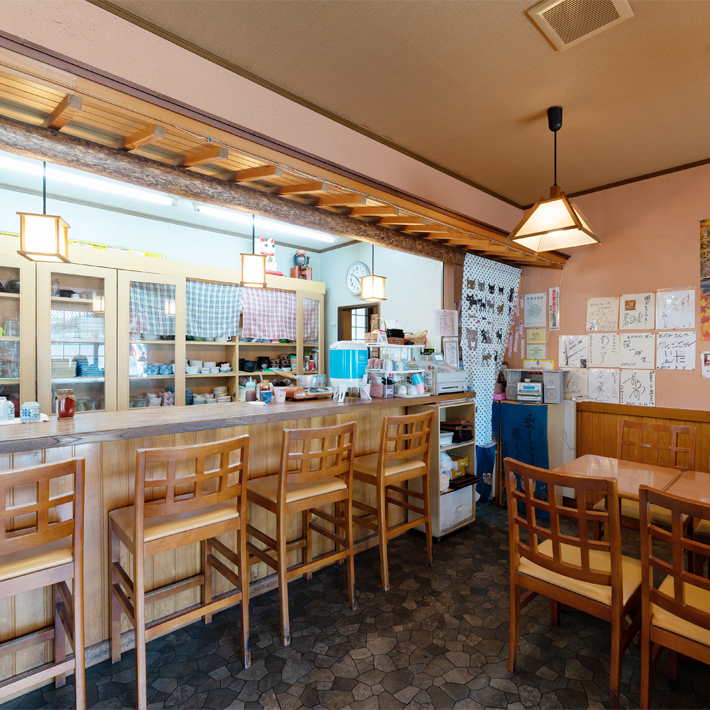 0/0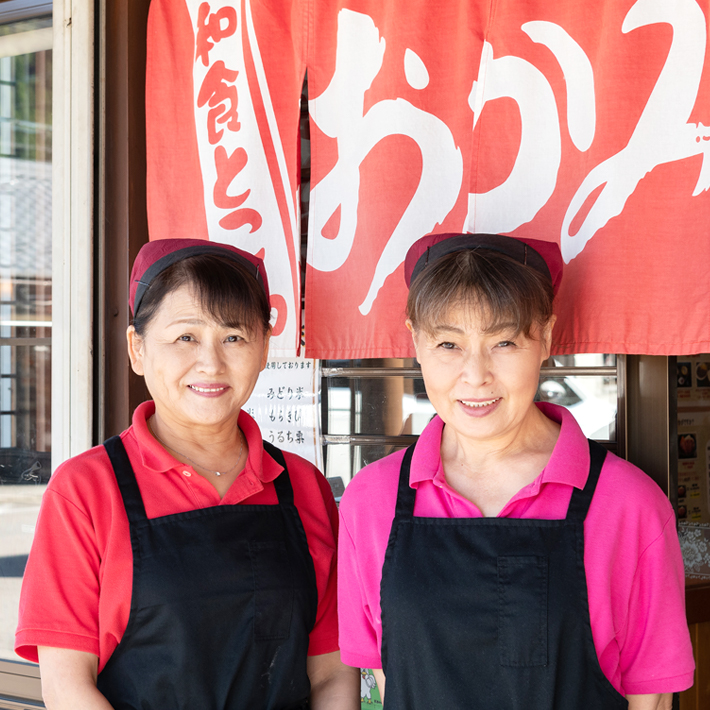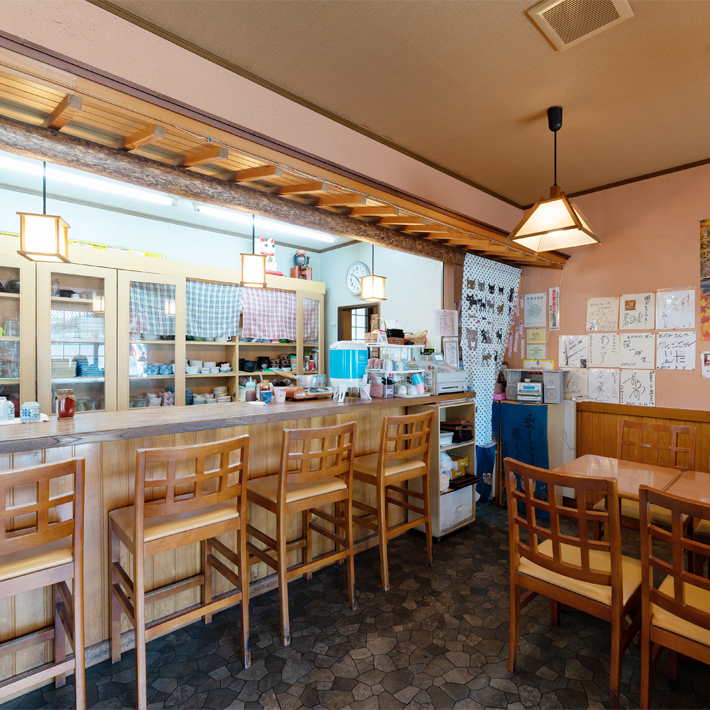 Shops selling
Meiho Tomato Ketchup
in Gujo-shi