Aggressive Family Driving Trip at Gujo!

Feeling the Nature of Gujo with


Speaking of activities on Nagaragawa River, rafting is a must! You can enjoy a perfect tour with our experienced tour guides!


You can try caving at Ohtaki Limestone Cave with a torch. Please enjoy this thrilling but impressing limestone cave adventure.
We are going to experience rafting in Nagaragawa River this time! We will have Nagashi somen for lunch and know more about the history & culture of Gujo in the afternoon. It is surely a driving trip for family to enjoy summer in Gujo!
20 min.
2
Lunch at Kamagataki Takichaya
30 min.
20 min.
10 min.
5 min.
1
Rafting
Try this exciting rafting at clear stream Nagaragawa River
One of the three major clear streams in Japan
Water in Nagaragawa River is very clean and clear that you can see through it. It is called "Sacred place of rafting" as there are many rapid streams. The excitement of rafting is of course its exhilaration! Rapids are coming one after another making it a natural roller coaster.
Cooperating with your friends and family and reaching the goal together will be the best memory.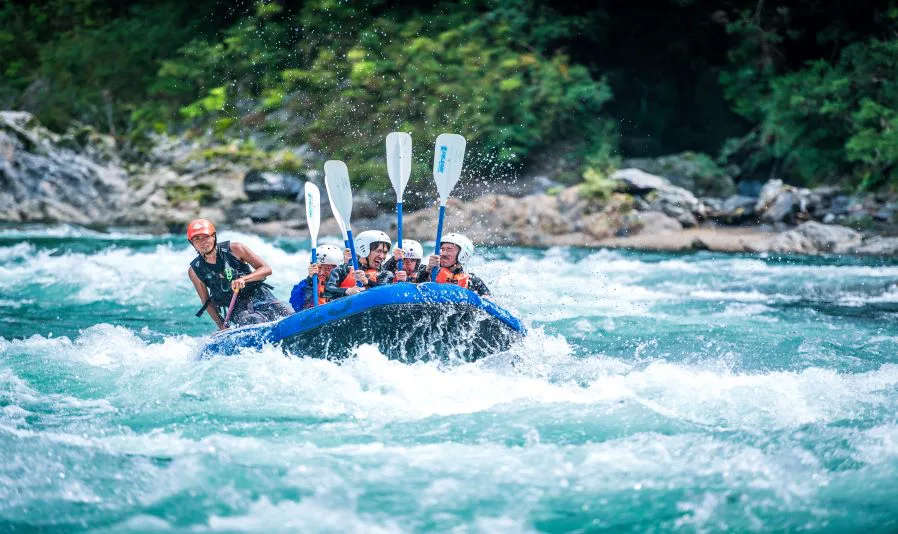 Coming across rapids one after another is exciting!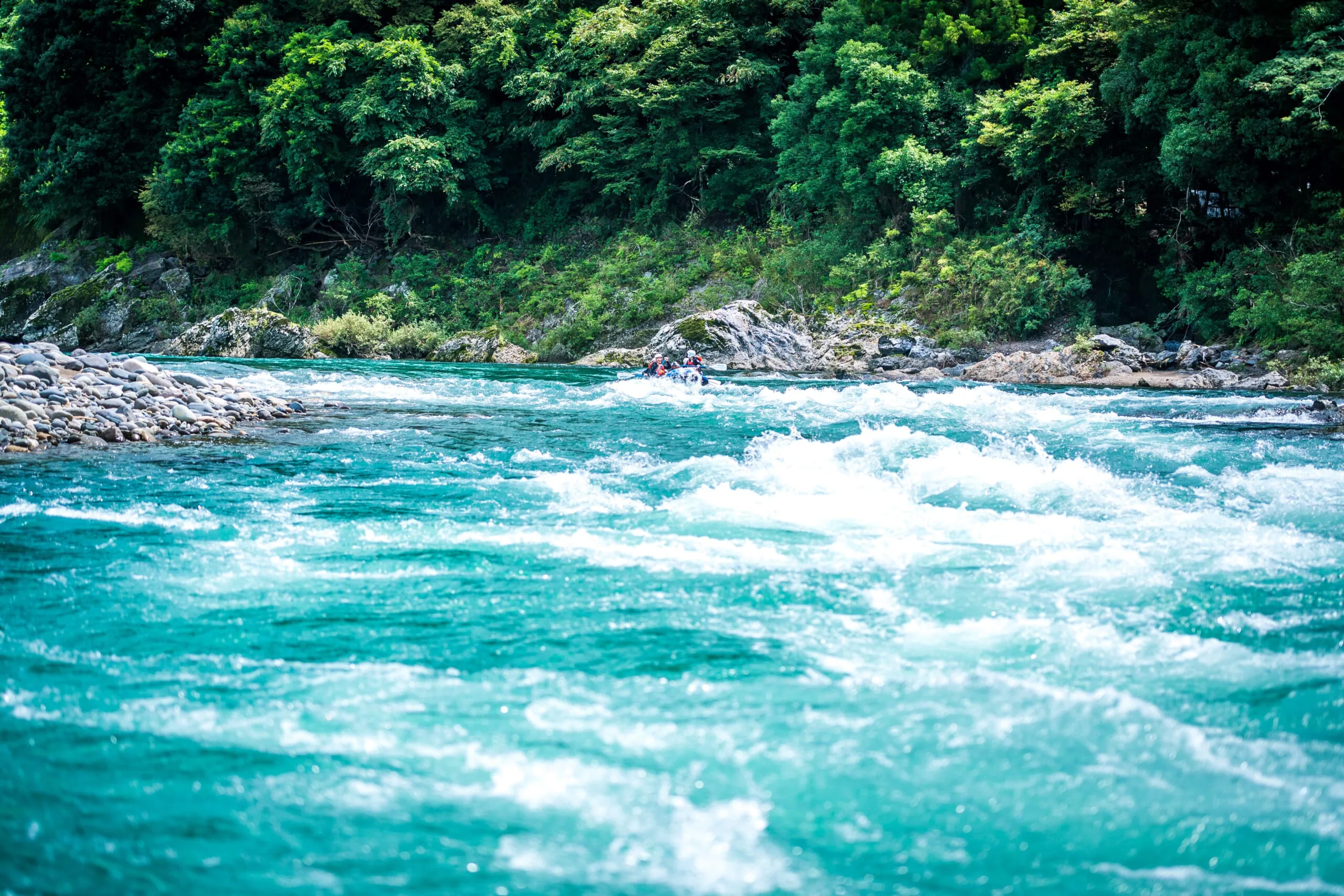 Nagaragawa River is called a Sacred place of rafting.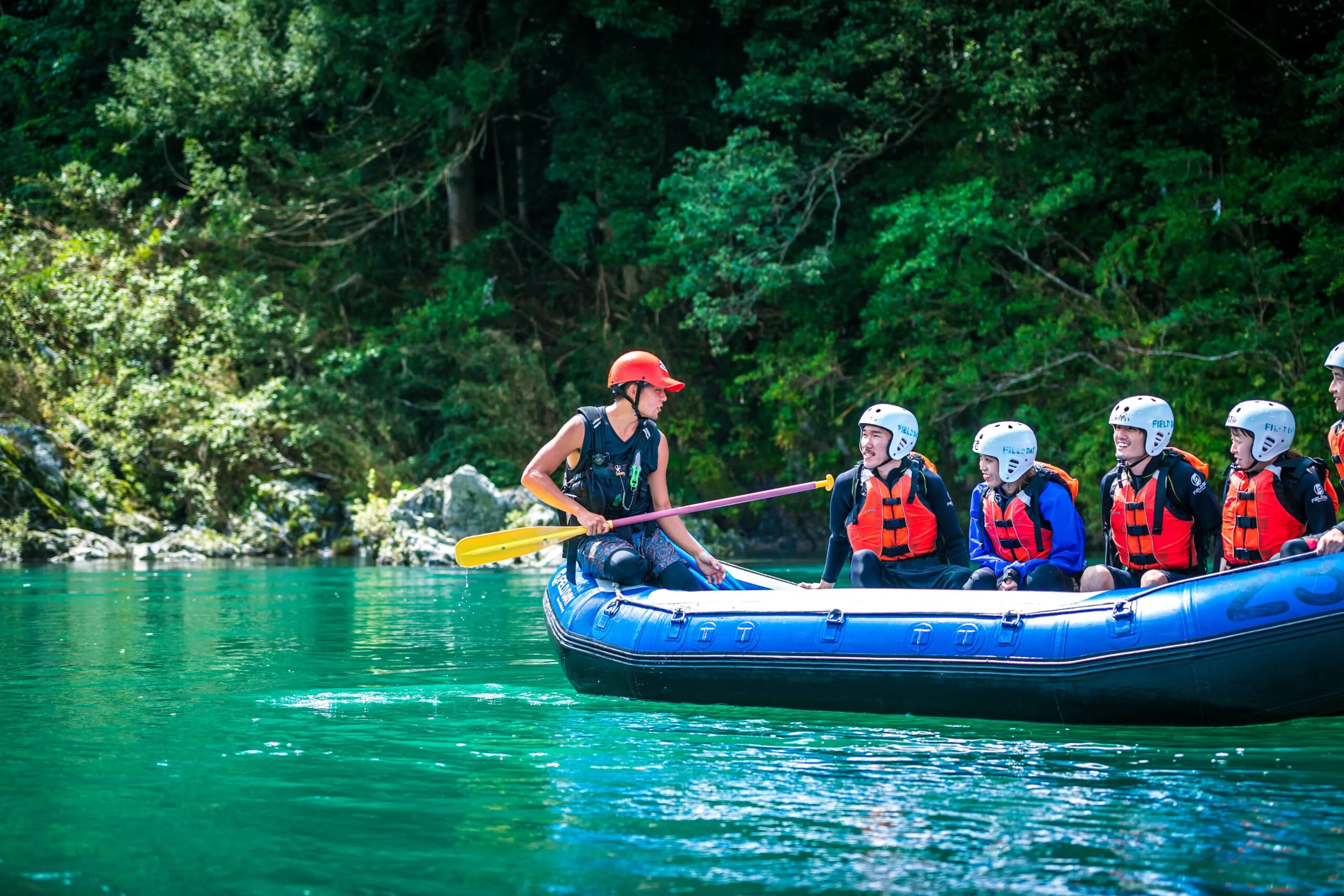 Even beginners can try without any worries, just follow the lead of you tour guide who knows all about Nagaragawa River.
2
Lunch at Kamagataki Takichaya
Eating Nagashi somen while seeing the valley is very special!
We recommend having Nagashi somen (White noodles served flowing in a small flume) after rafting at Nagaragawa River. Kamagataki Takichaya is located at the base of Kamagataki Waterfall. You can have Nagashi somen while hearing the sound river streams. As all groups are separated using different tables, family can enjoy safely. Customers can try trout catching or day camping (You can bring your own tent). Enjoying delicious food in nature is very nice!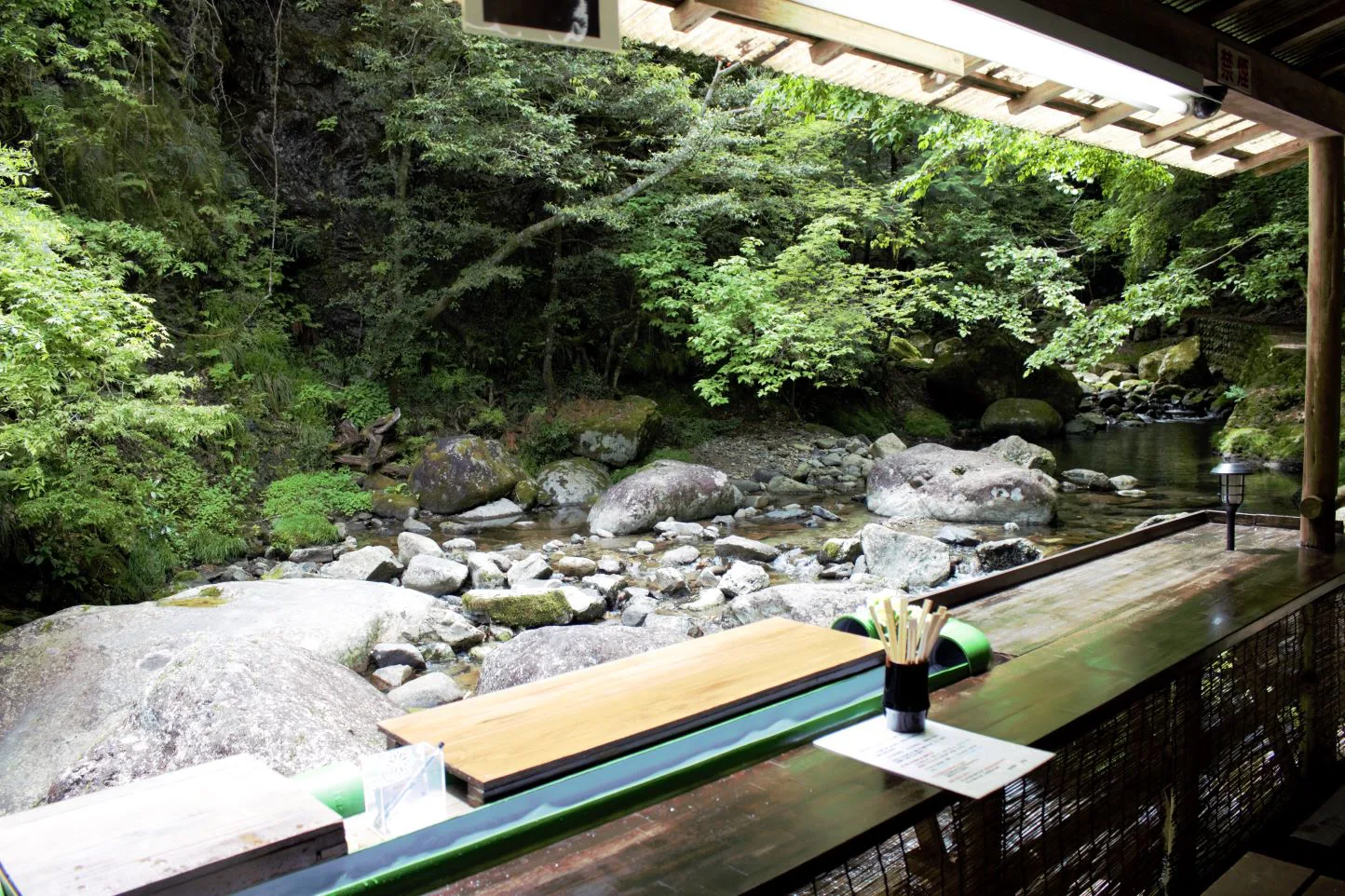 You can try Nagashi somen next to the river.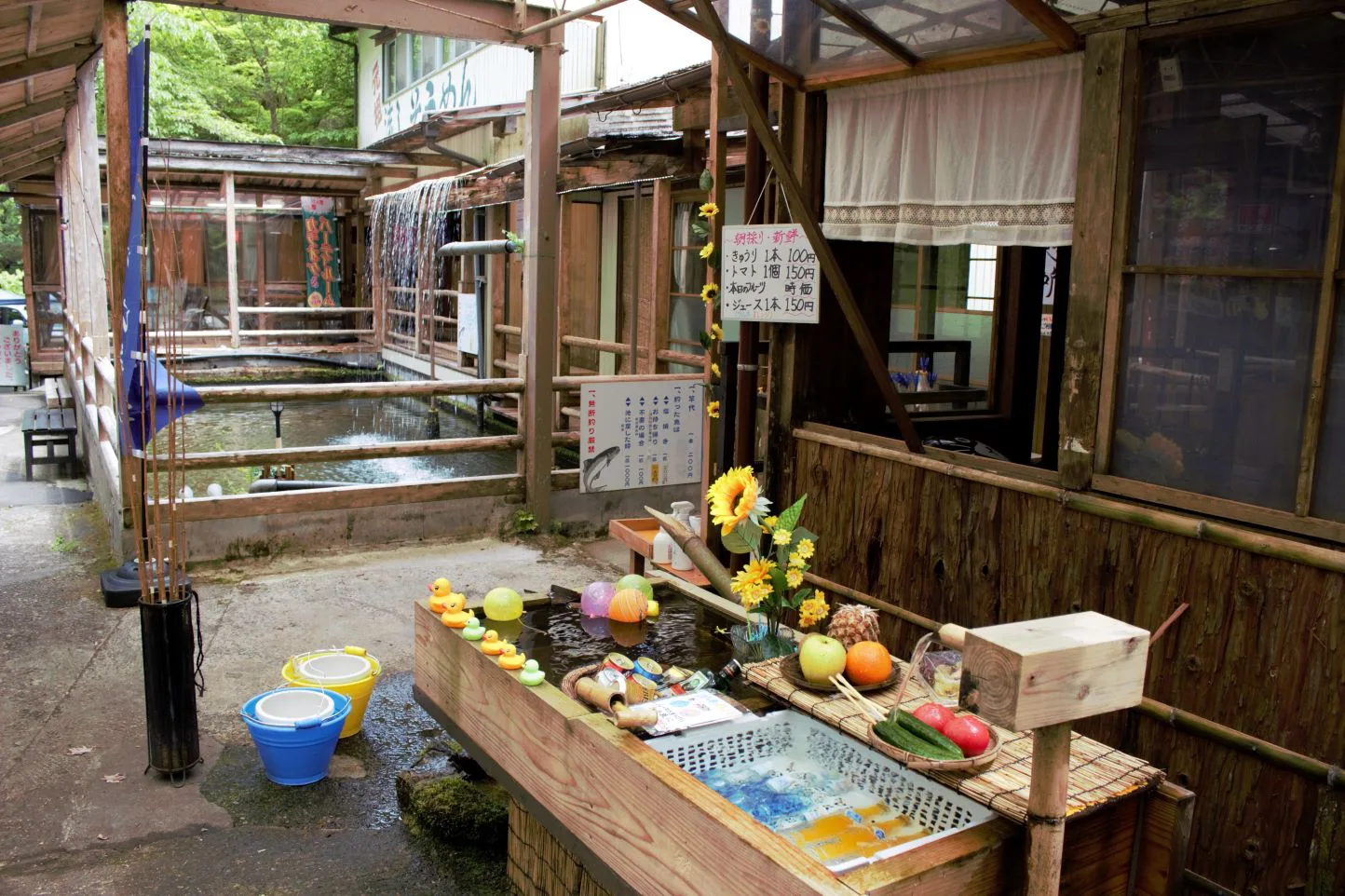 All buildings and water boat are made of wood. You can feel all things are blending so well into nature.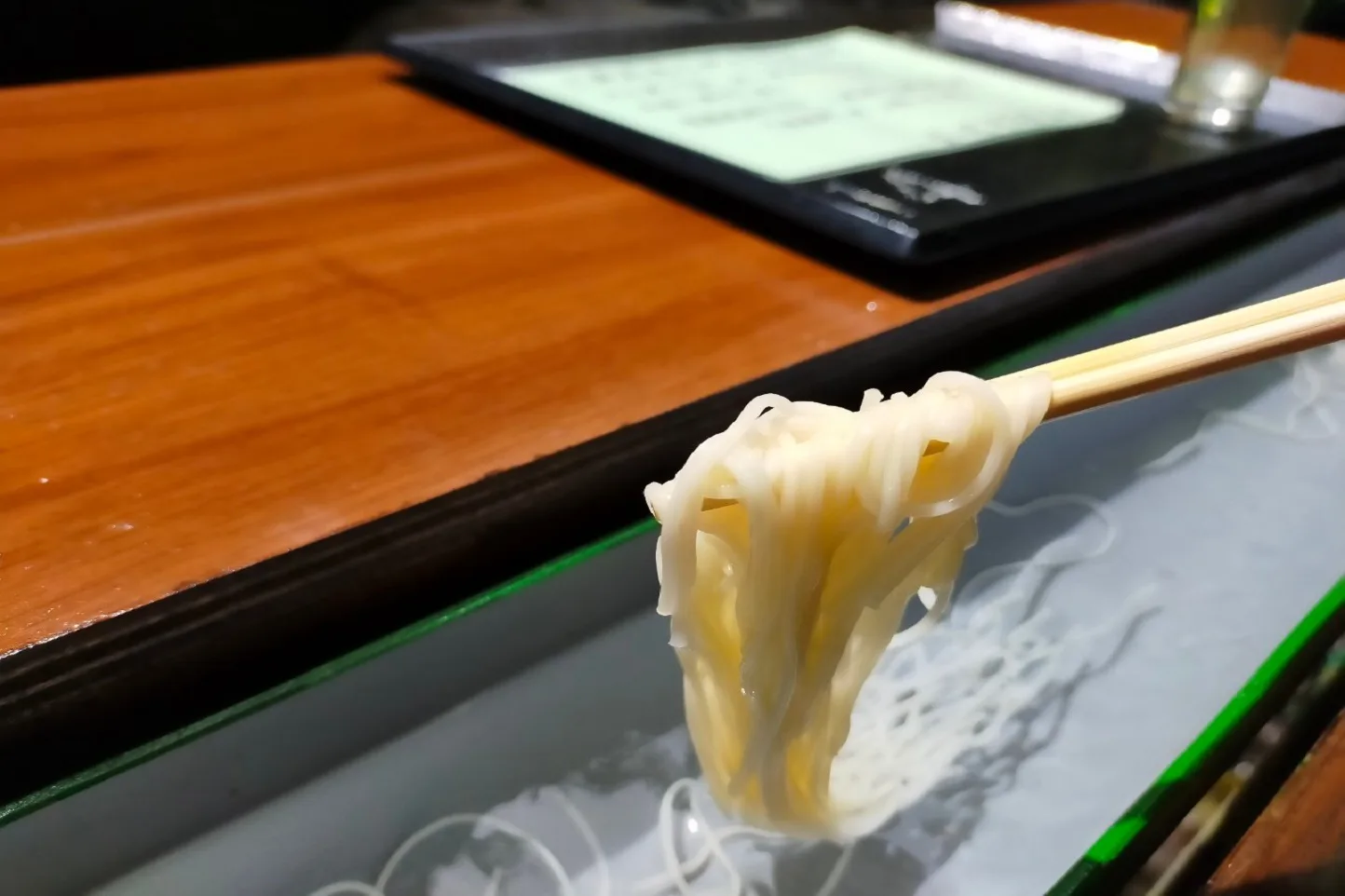 Chewy somen tastes so good!
3
Otaki Limestone Cave
Mysterious and fantastic world made by time
We are heading to a mysterious world after lunch! Otaki Limestone Cave is a limestone cave created by melting faults, formed in the Paleozoic limestone layer, by groundwater. The largest fall from the top to the bottom is over 30m which causes a loud sound of water. Around 3 minutes' drive from Otaki Limestone Cave, you can find Jomon Cave which was remains of residence in Jomon era (Around 14000 – 300 BC). Visitors can enjoy Jomon Cave Mystery Tour in this mazed like cave.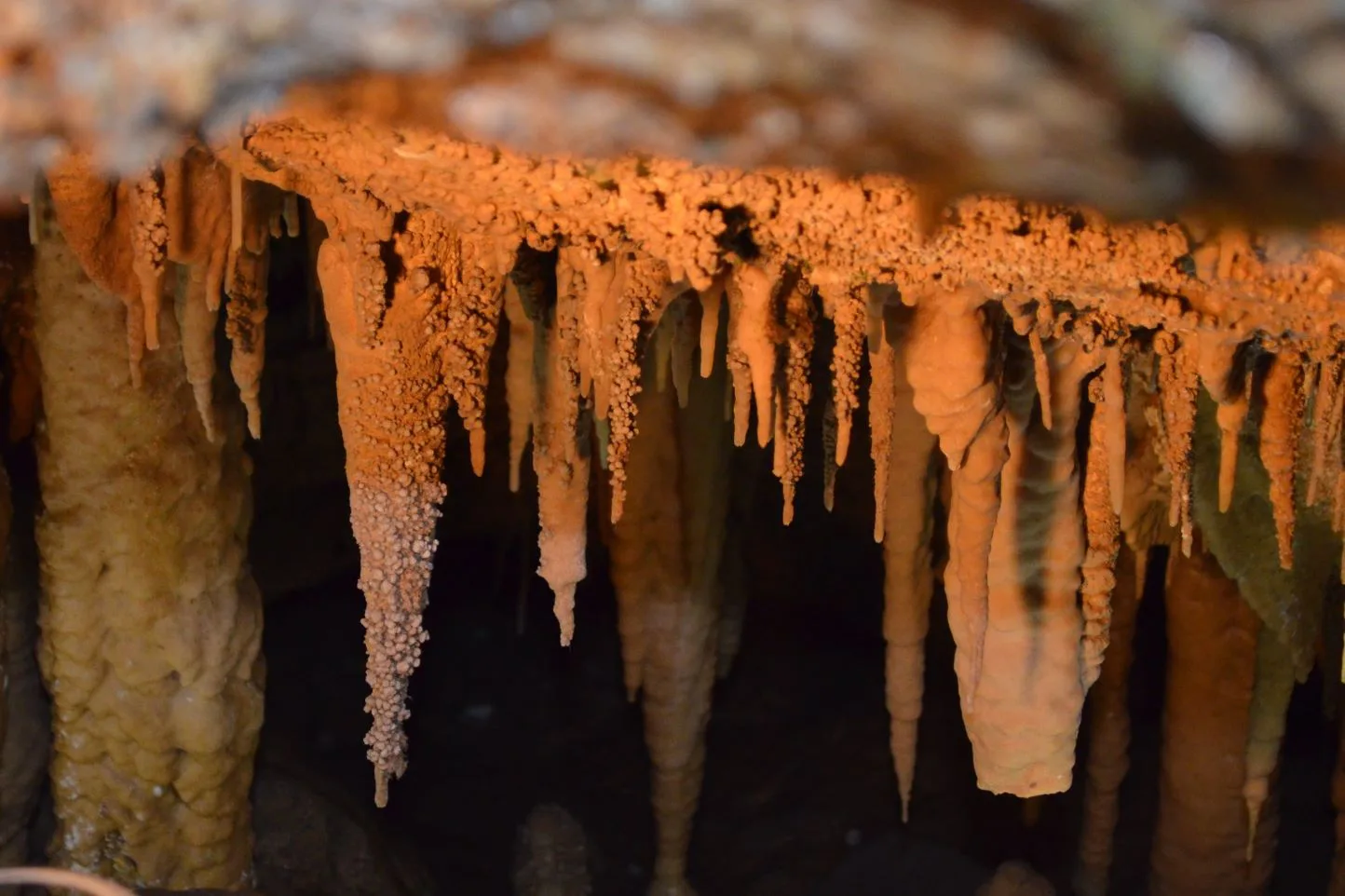 You can see plenty of wondrous stalactites when you stop and look up the ceiling.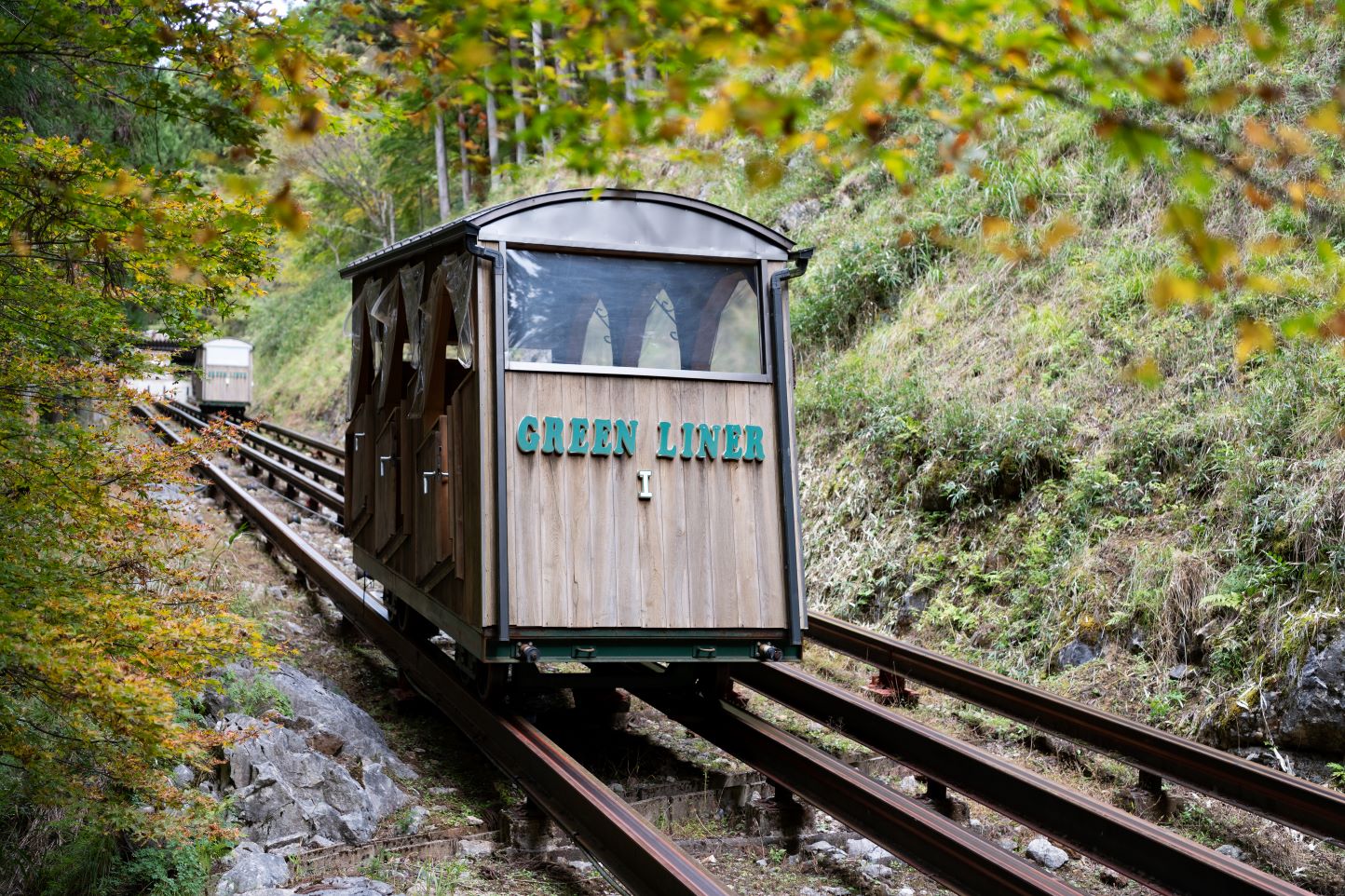 You need to take a wooden cable car to get to the entrance of limestone cave, which is very rare in Japan.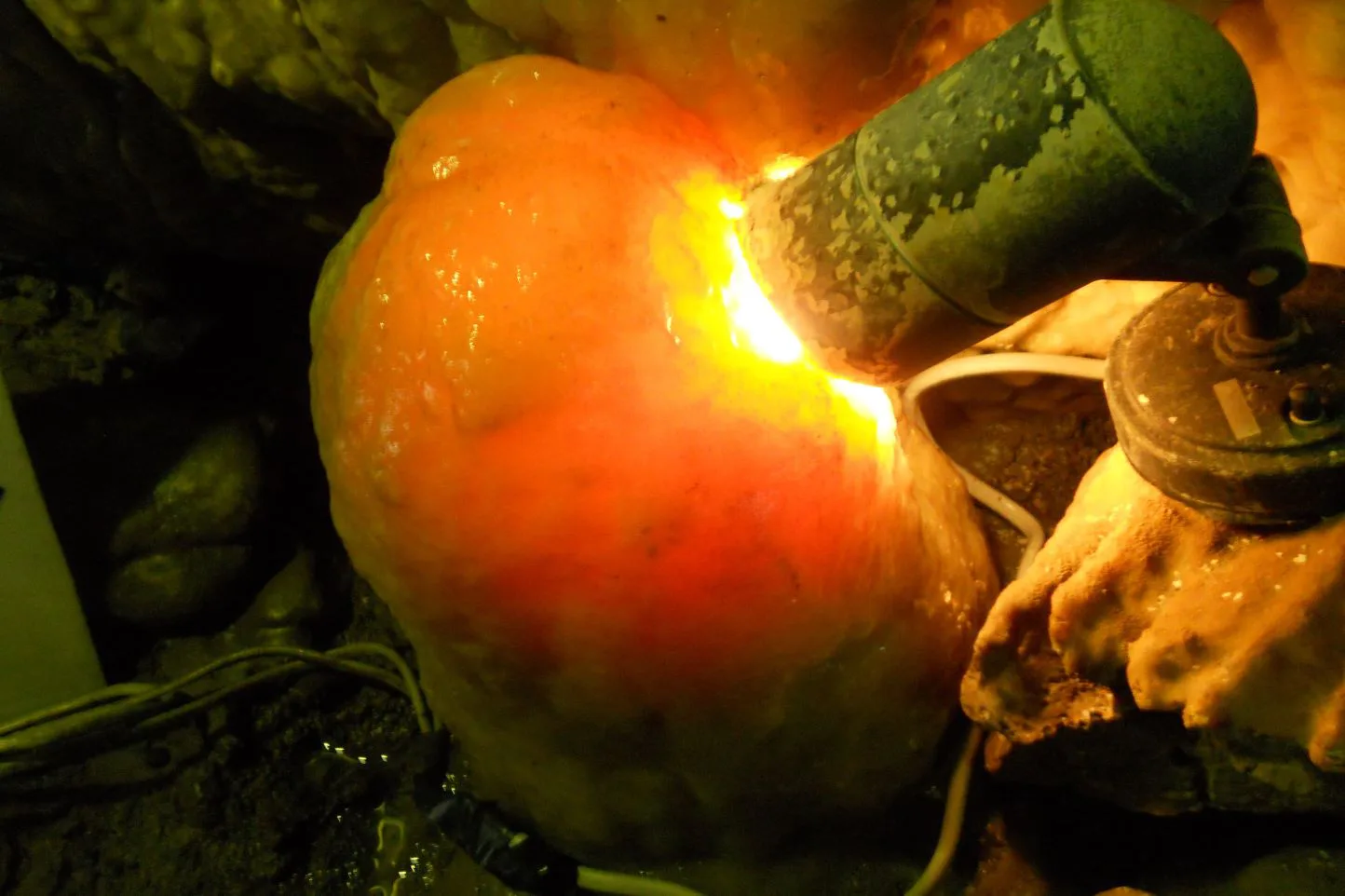 There is a moonstone which is so transparent inside this cave. It is said to be of high academic value.
4
Gujo Hachiman Castle
The oldest rebuilt wooden castle in Japan. Seeing the castle town from this beautiful mountain castle.
After seeing the mystery of nature, let's go seeing the history of Gujo! Of course we are going to the most recommended historical site, Gujo Hachiman Castle. This beautiful mountain castle is also called Sekisui-jo. Gujo Hachiman Castle you see nowadays was rebuilt in 1933 with reference to Ogaki Castle. This wooden 5-storied castle is an Important Cultural Property of Gujo. The stone wall nearby is designated as a historical site.
If you still have some time, you can park your car at the nearby parking area and try walking to the castle. You can feel the energy of nature during the walk.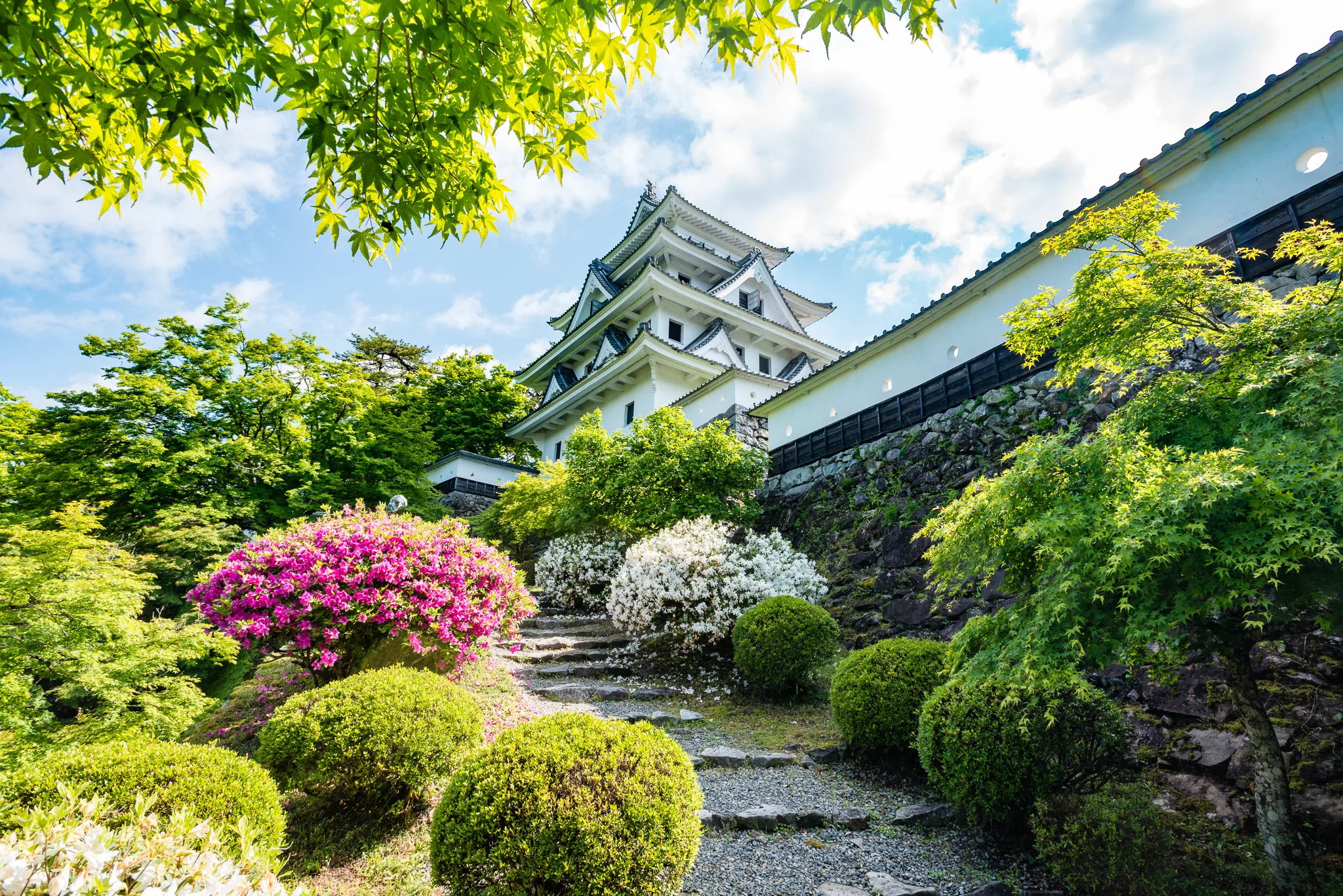 The contrast of green of tress and white appearance, Gujo Hachiman Castle is a symbol to represent Hachiman area.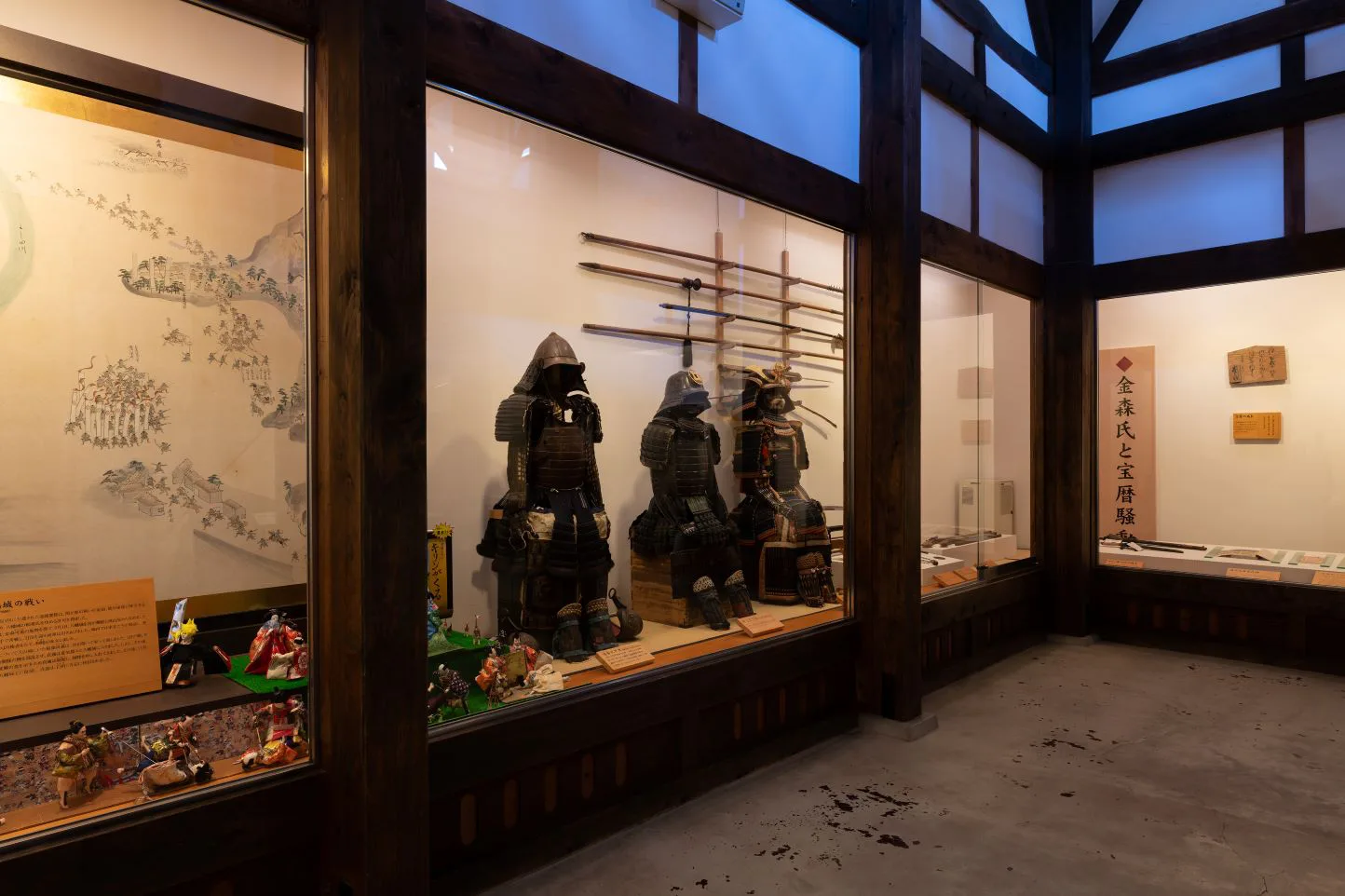 Displays of how the castle was built and the owner of the castle are inside the castle tower.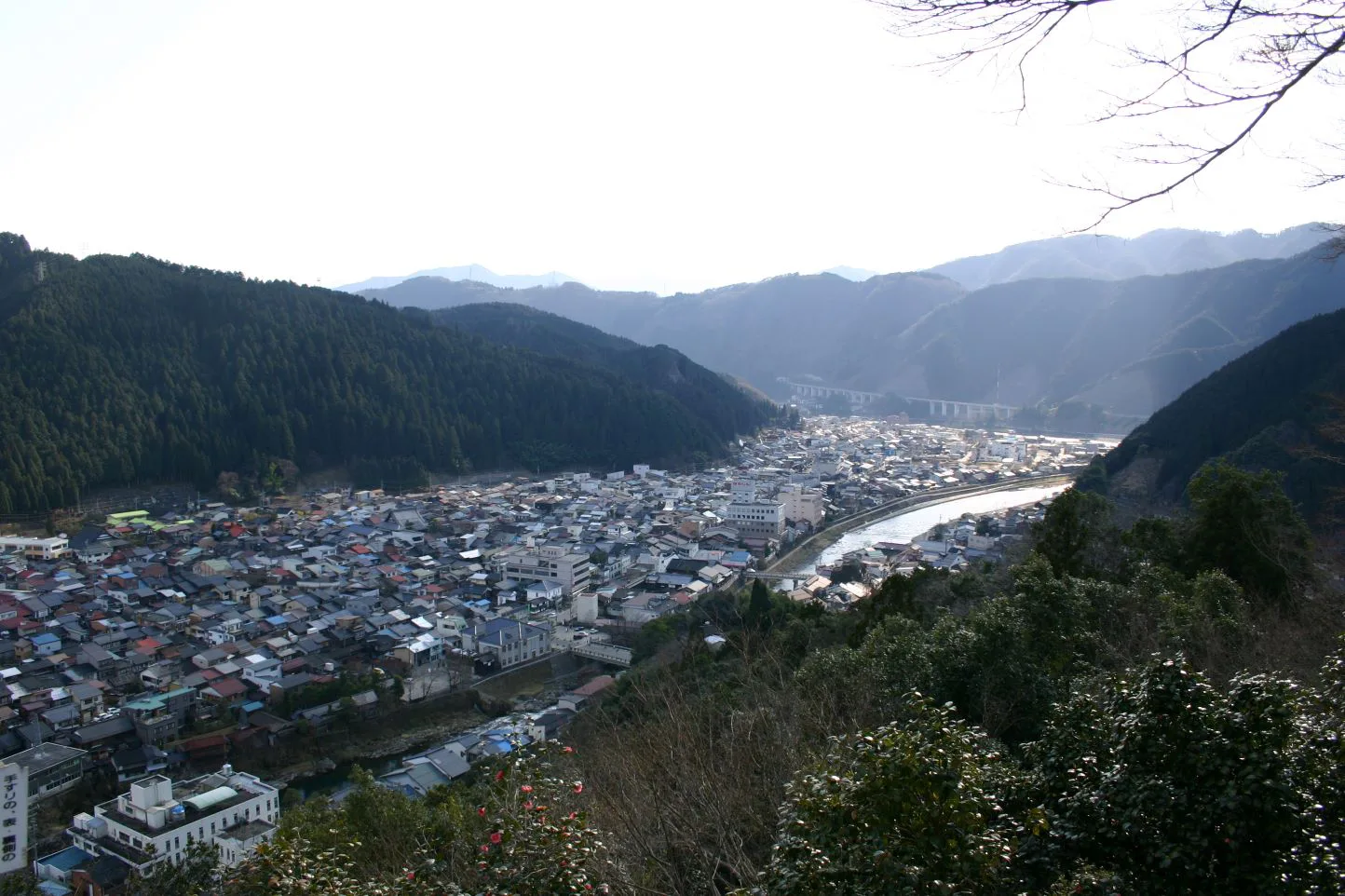 When you look down from the entrance, you can see the town Gujo Hachiman is in the shape of fish!
5
Old townscape
See lives of local people in this old Japanese town
The old townscape of Gujo Hachiman is also a sightseeing spot for tourist to know about the history of Gujo and real life of people in Gujo. Shokuninmachi and Kajiyamachi are both Preservation Districts for Groups of Historic Buildings. As the name of both areas, blacksmiths, doctors, carpenters and other kinds of workmen and craftsmen were living in these two districts. The biggest characteristic is local people are still living in this town. Seeing Gujo Hachiman Castle from this old town makes you feel like time travelling!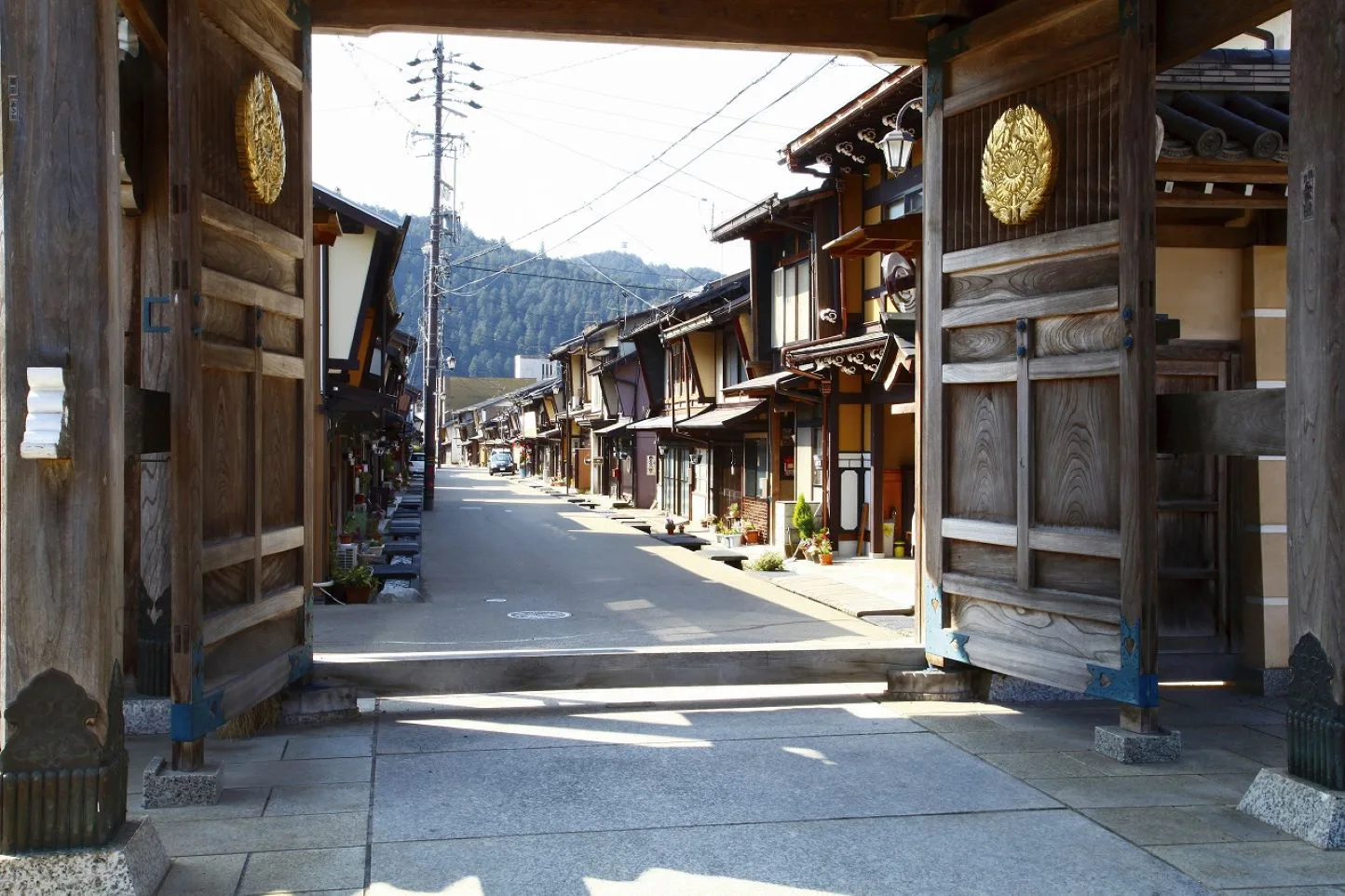 Townscape from the gate of Chokyoji is a must-see.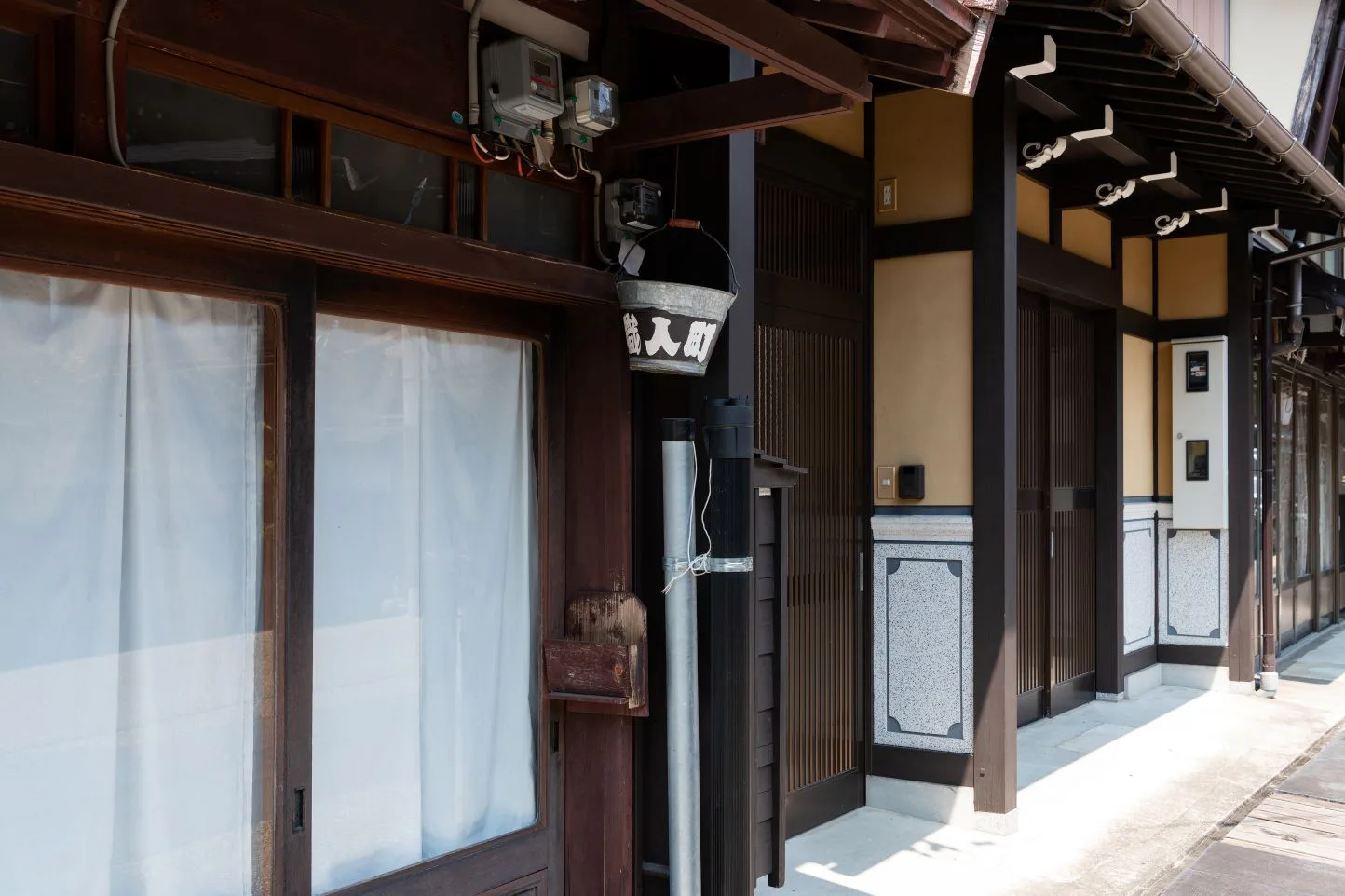 After 2 huge fires, fire buckets are hanging in front of every houses.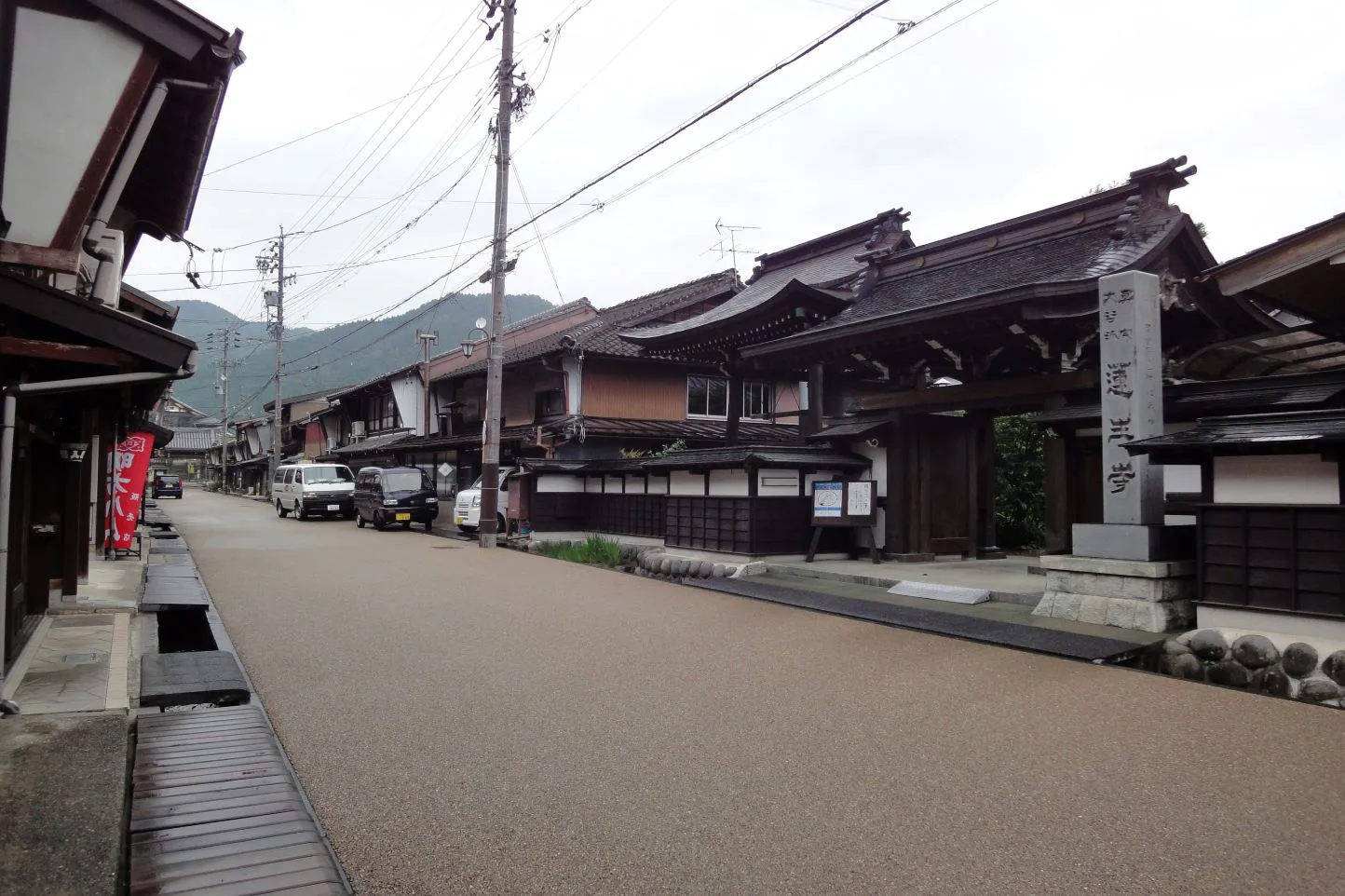 Old townscape is still remaining in people's current life.
6
Dinner at Izumisaka
A famous Teppanyaki restaurant
After a whole day trip, we are going to have our dinner at Izumisaka, a Teppanyaki restaurant at Gujo Hachiman. Menu made with natural local ingredient is very popular among local people too. Famous Gujo Yaki and Yakisoba are both very recommended! Hida beef, Hoba-miso (Magnolia leaves with miso sauce) and other local cuisines are provided. There is also a tatami room in the back of the restaurant, families can feel safe here. How about enjoying the taste of Gujo Hachiman at the end of your trip?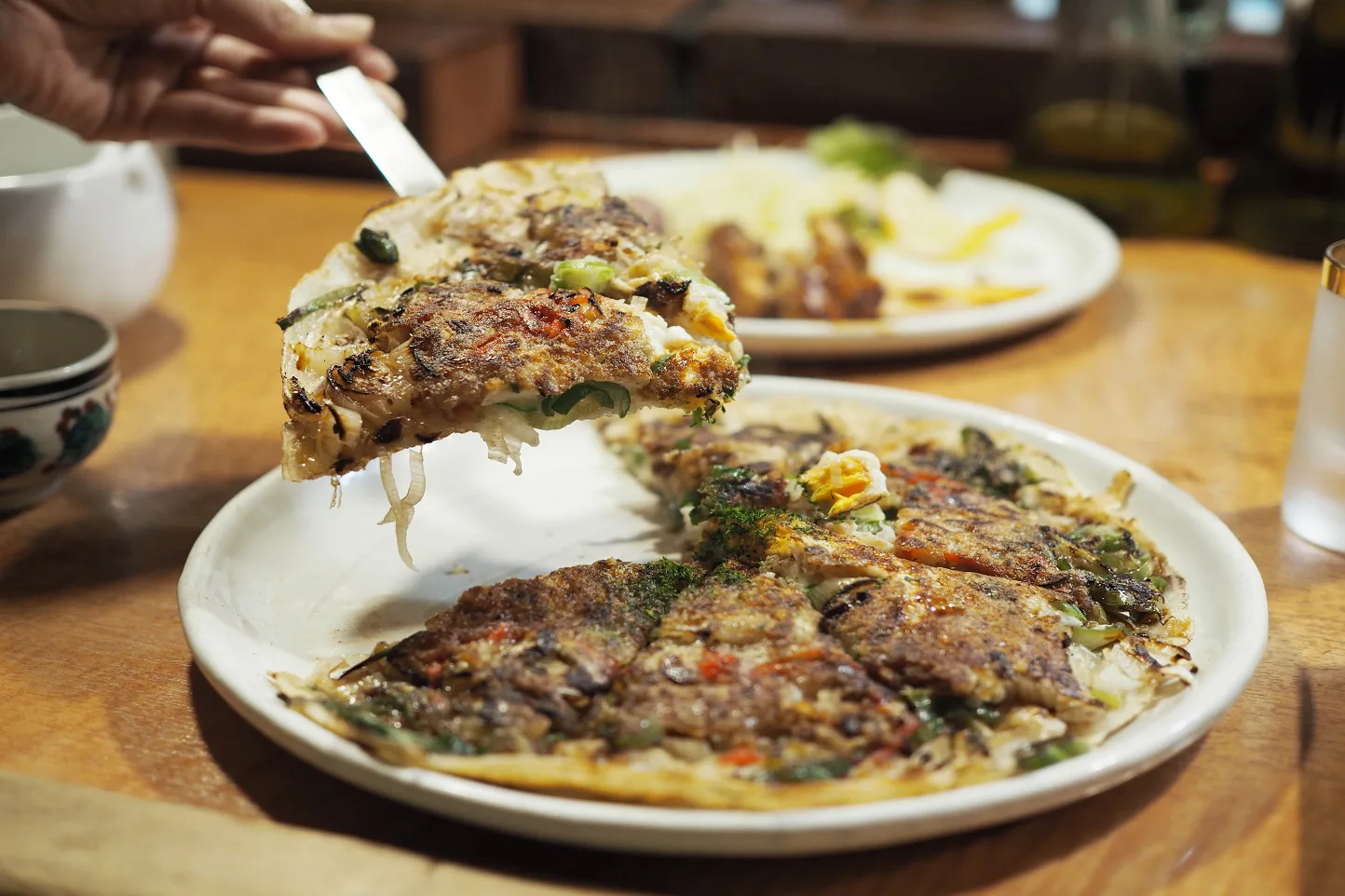 Gujo Yaki is a signboard dish here. Fluffy Okonomiyaki with lots of green onions is highly recommended!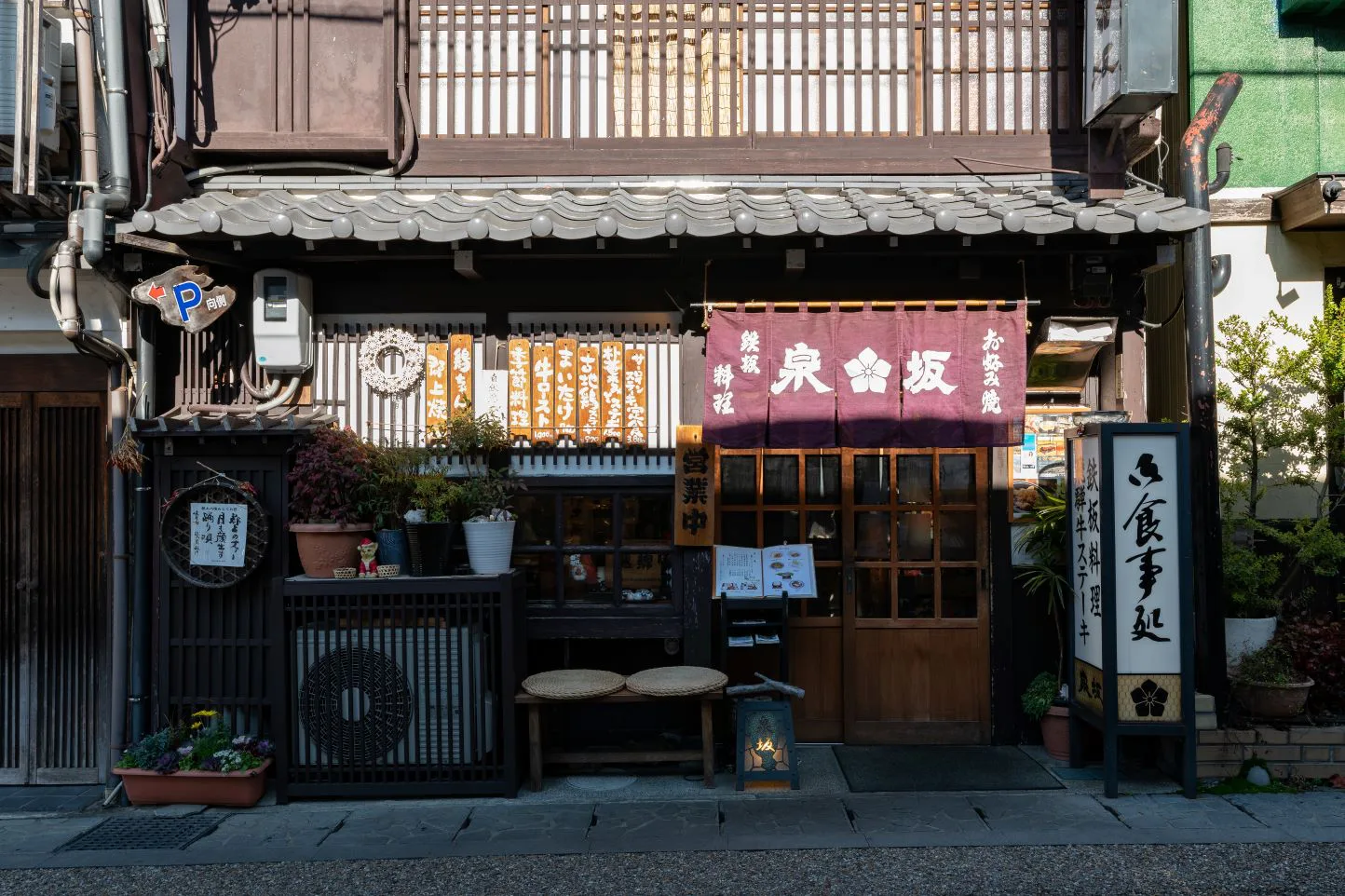 Izumisaka located near to the castle is a famous Teppanyaki restaurant among locals.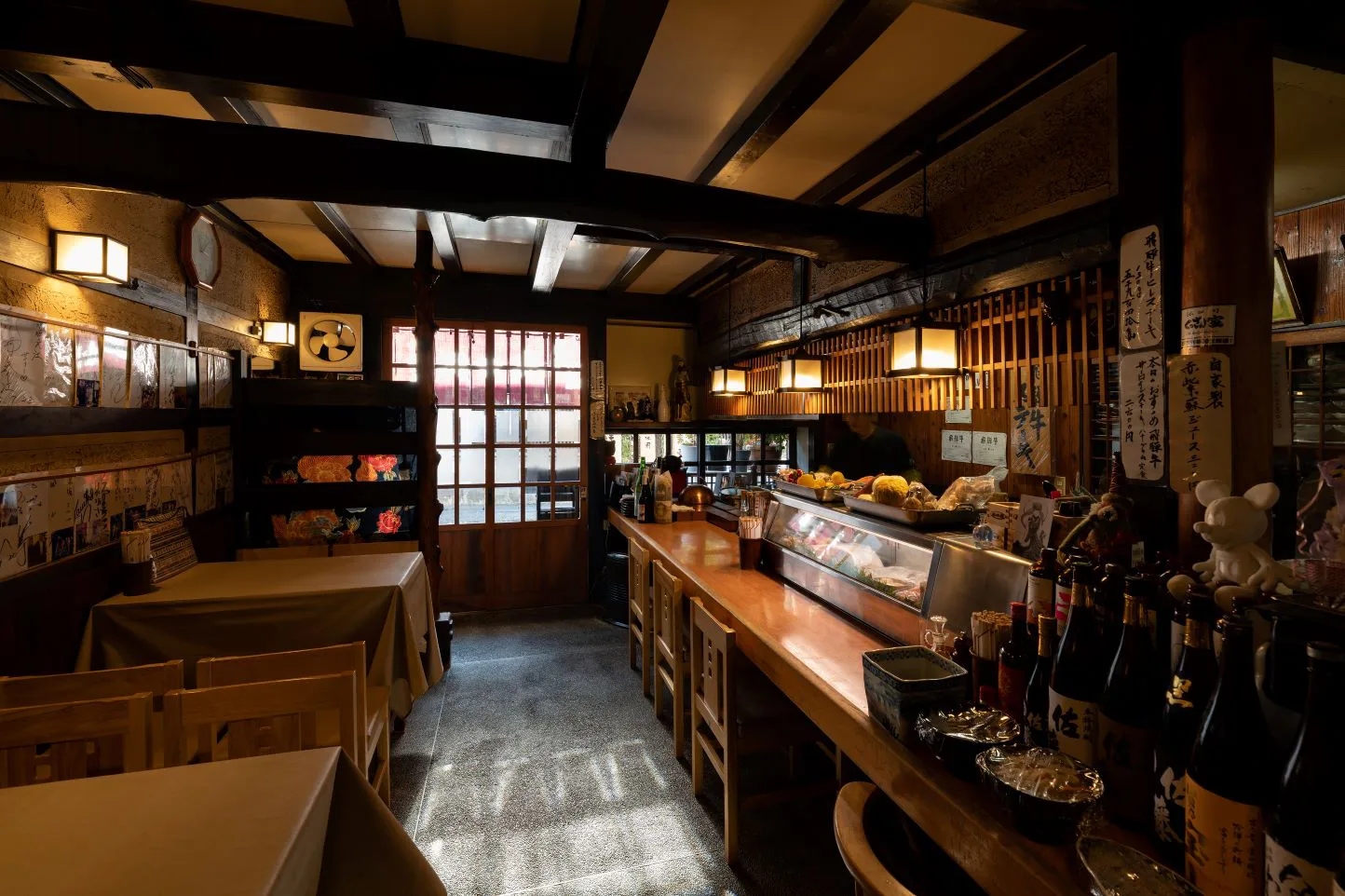 Tatami seats are at the back of the restaurant. Families can enjoy their meals comfortably.