Shirotori Area Winghills Shirotori Resort
A skiing resort for everyone!
The longest ski distance is over 3,500m! If you take a gondola, you can go to the top of the mountain really fast. From the top of the mountain, you can access every trail. In addition to 9 different trails from beginner to advanced level, there is also slope for kids. A moving roofed walkway is installed on the kids' slope. You don't have to walk up to the slope by your yourself. The roof makes you feel comfortable even if it is snowing! A big slope that everyone from children to advanced skiers can enjoy are also available here.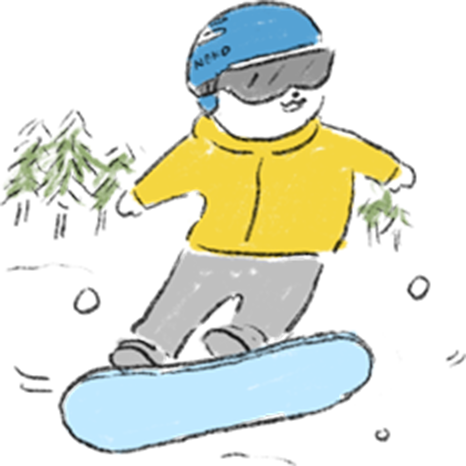 Number of trails 9
Maximum slope 35°
Maximum skiing distance 2,800m
Level Beginner 40%
Intermediate 20%
Advanced 30%
Ratio Ski 30%
Snowboard 70%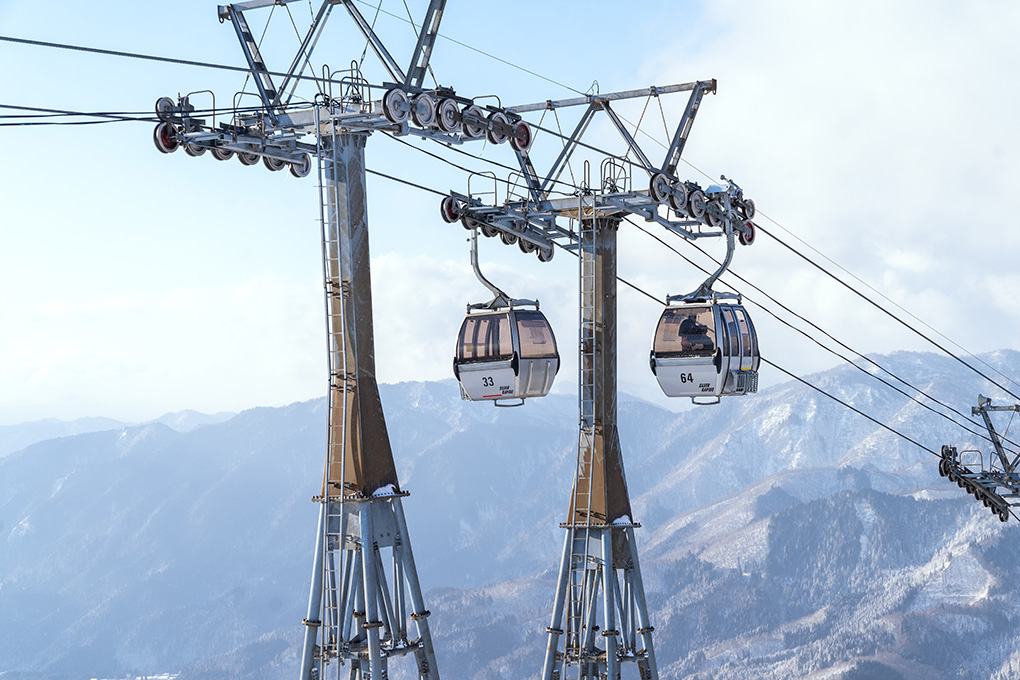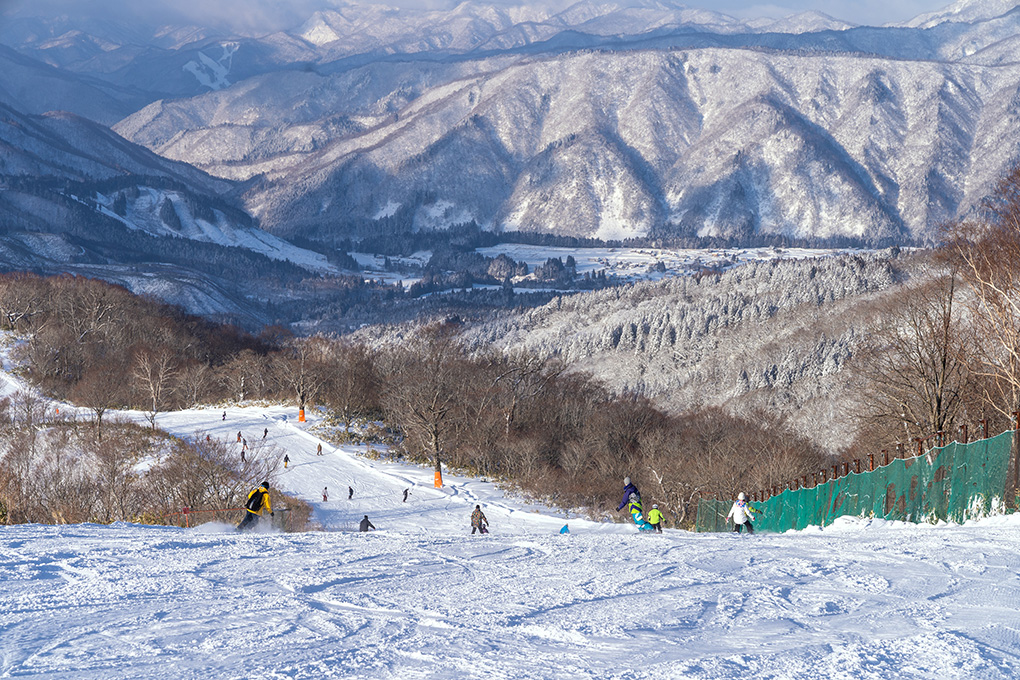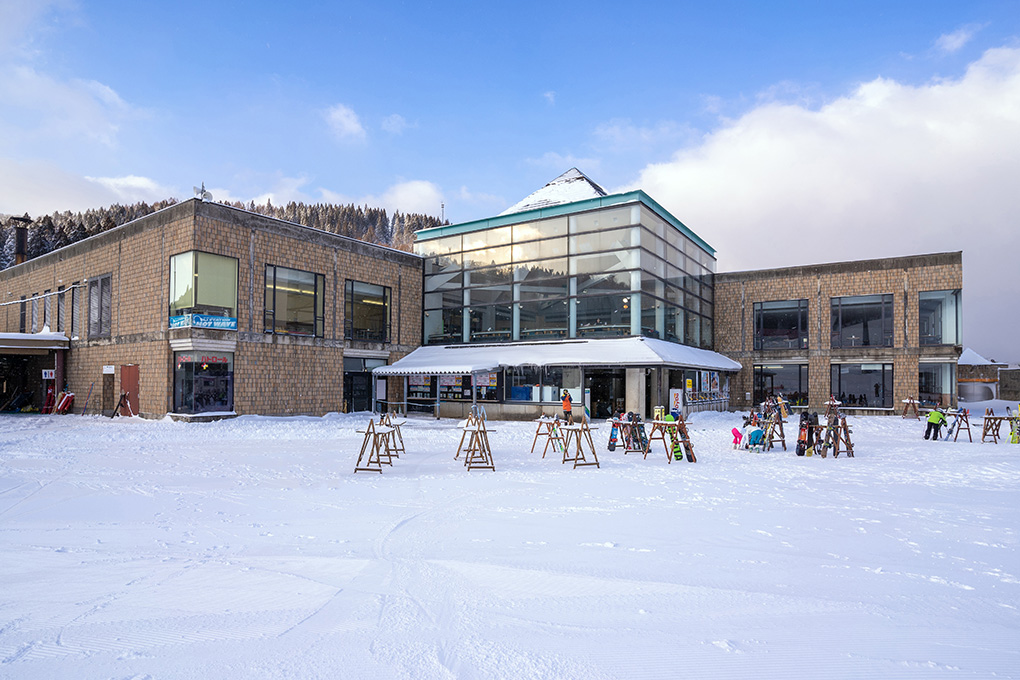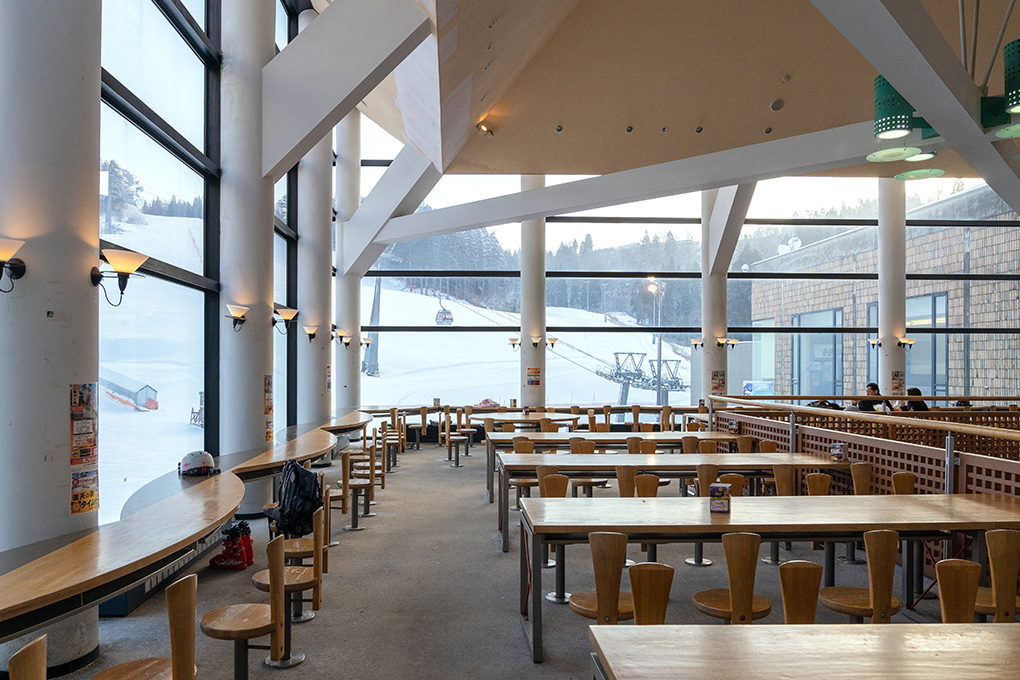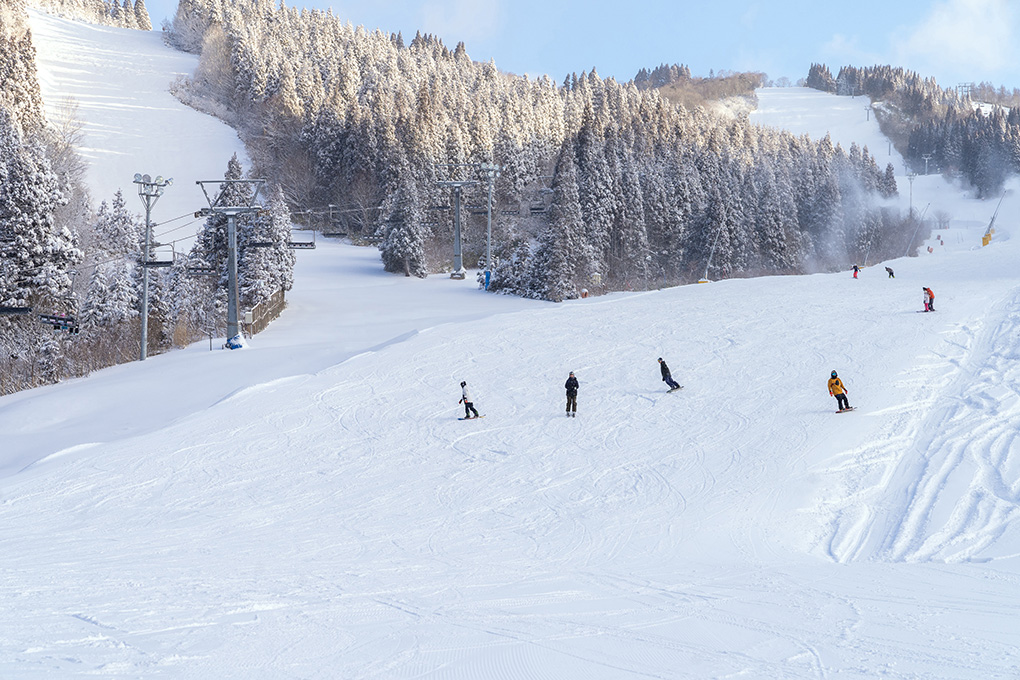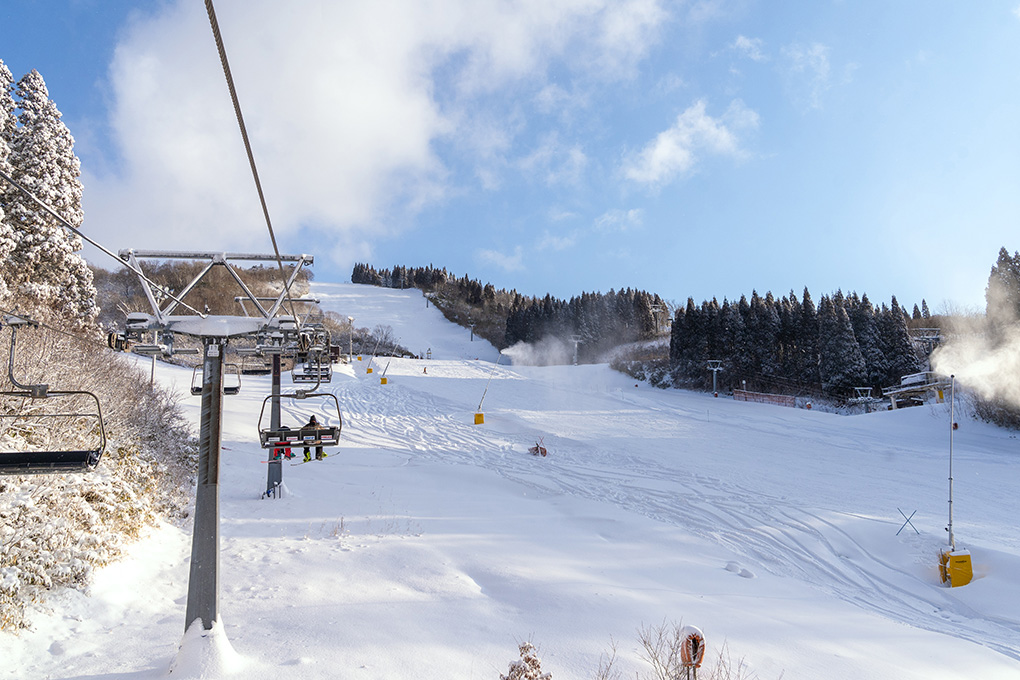 0/0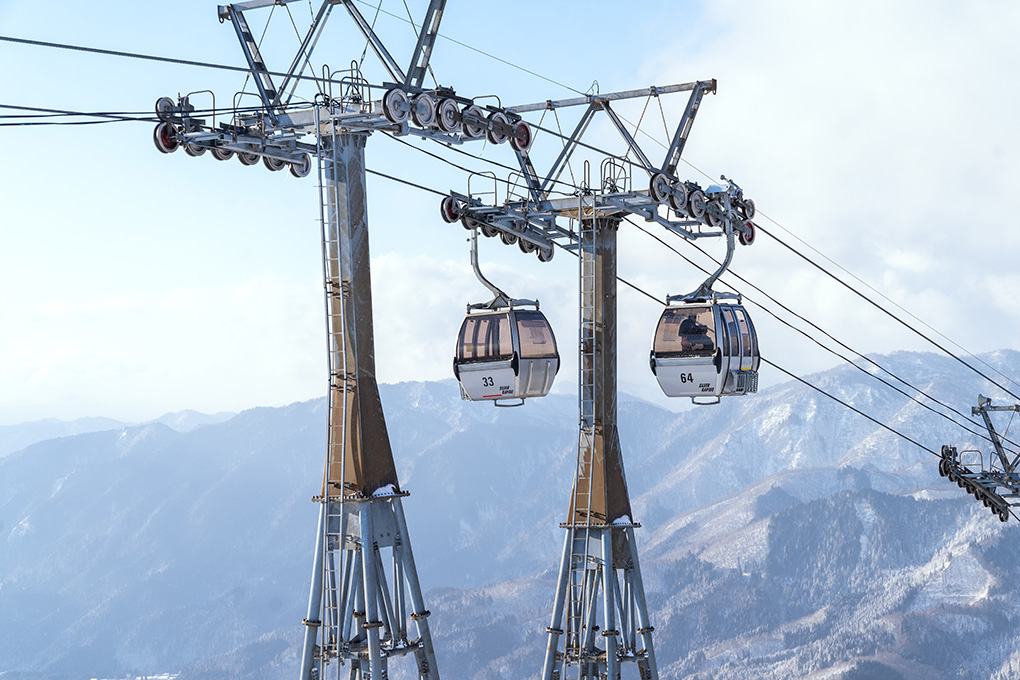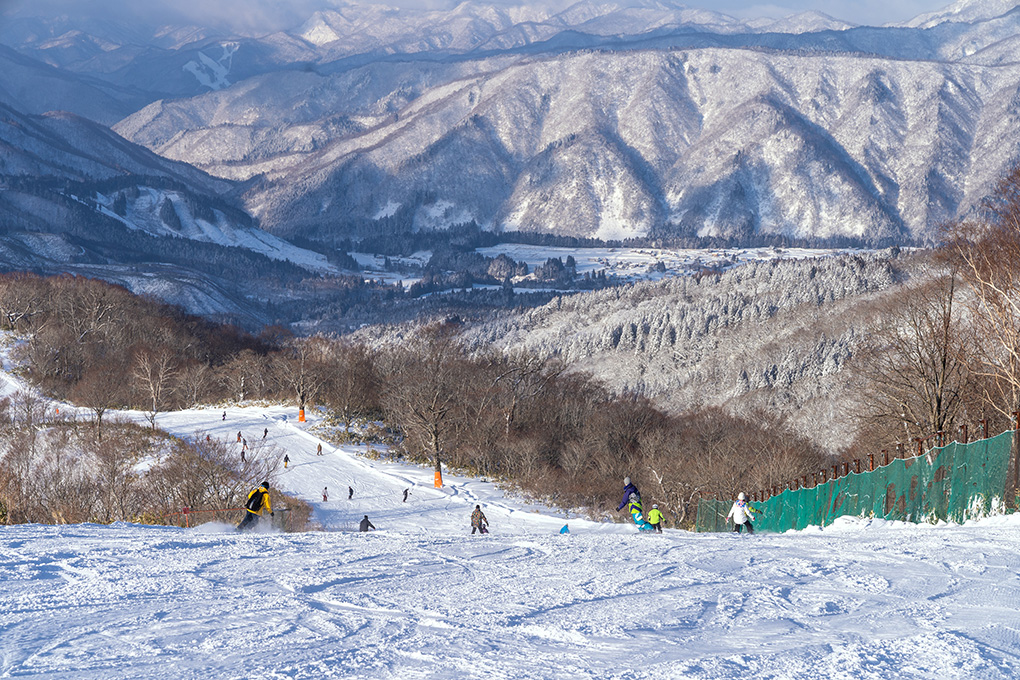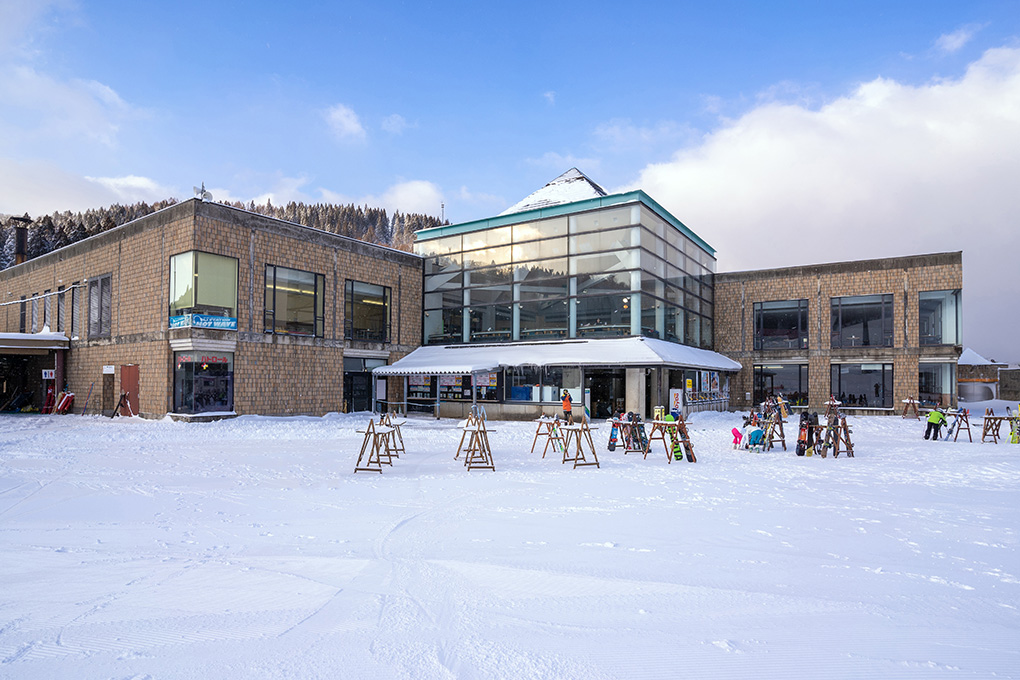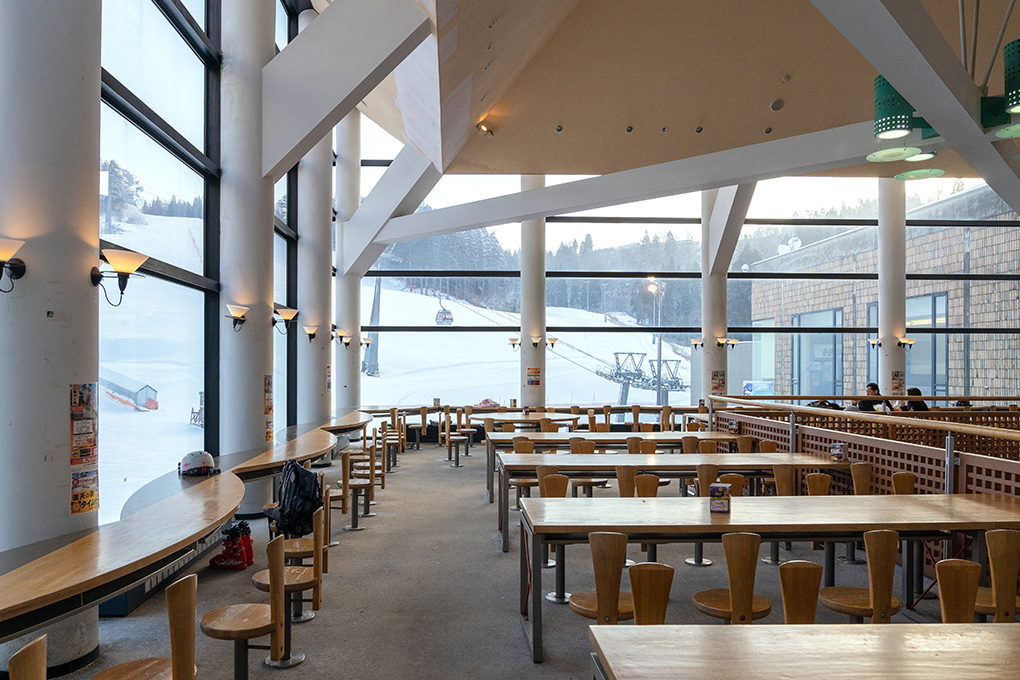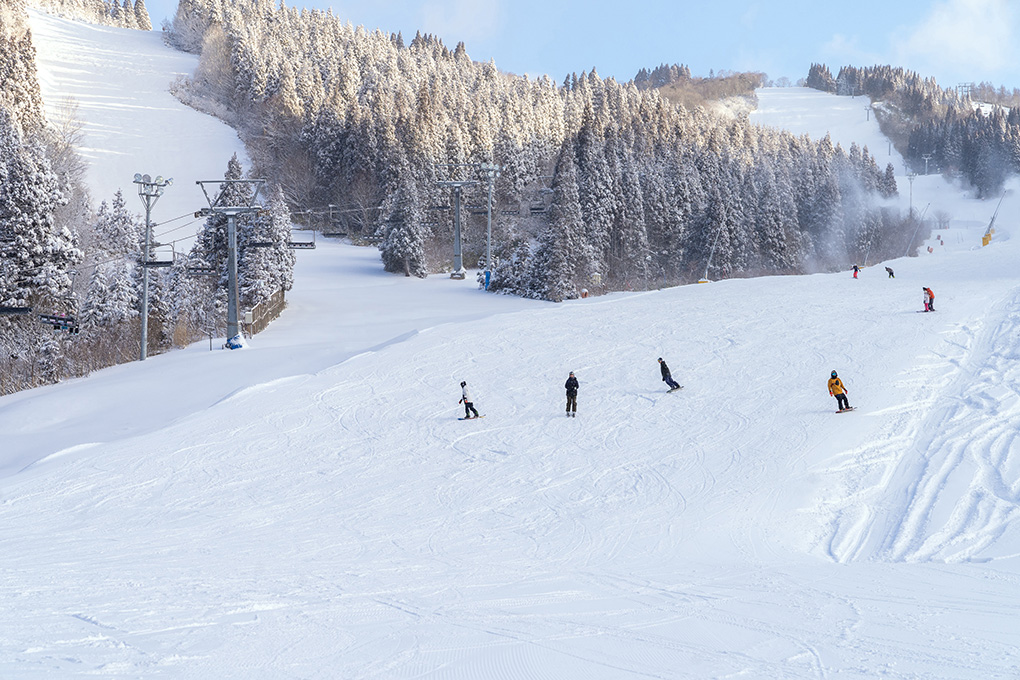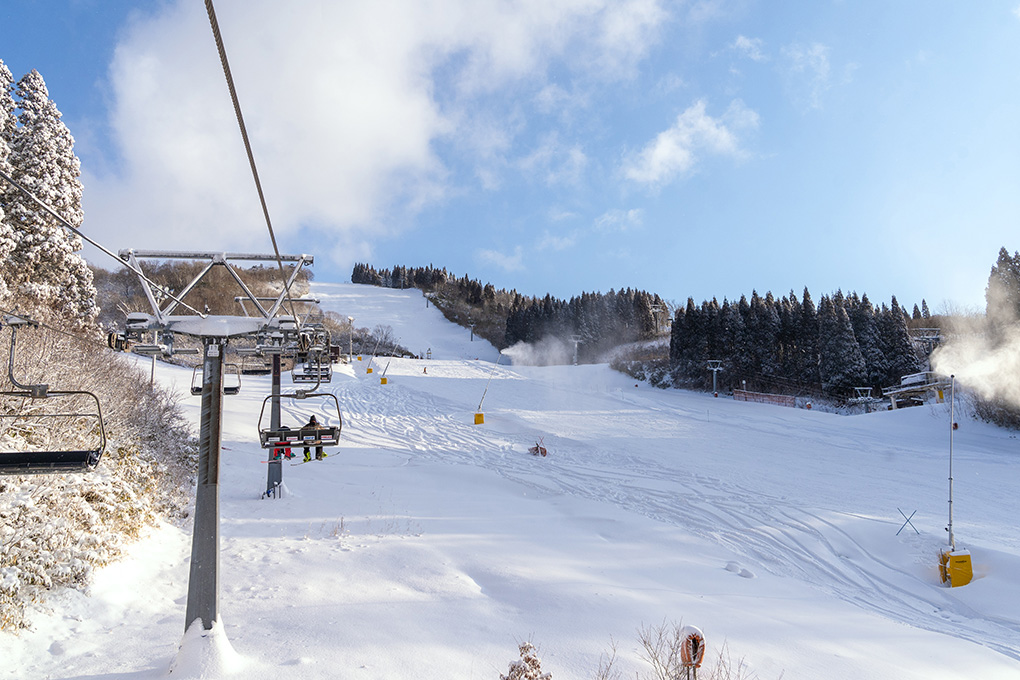 Address
1-1, Shirotori-cho Itoshiro Togeyama, Gujo-shi, Gifu-ken, 501-5231
Telephone
0575-86-3518
Period
November to March
Opening hours
08:00 – 16:00
Opens from 05:00 at weekends and public holidays during peak season * Please see official website for details
Holidays
Opens everyday
Access
30 minutes from Shirotori IC of Tokai Hokuriku Expressway
Parking area
Available (1800 parking lots for ordinary cars)
Payment method
< Credit card / Electronic payment / Cash >
Credit card : VISA / MASTER / JCB / AMEX / Diners / Discover / UnionPay
Electronic payment : PayPay / Rakuten Pay / d pay / LINE pay / ALIPAY / We Chat Pay / N Pay / au Pay
Foreign language
English : ★★☆☆☆
Official website
https://winghills.net/
■ Lift ticket
・1-day ticket / General (19 – 49 years old) 4,800JPY, Senior (50 years old andabove) 2,900JPY * Please show your ID card, Junior high and high school students 2,900JPY * Please show your Student ID card, Children (3 years old to elementary school students) 1,000JPY, Infants (Under the age of 3) Free of charge
・Half-day ticket / Coupon ticket / 6-hour ticket 4,100JPY, Afternoon ticket (From 12:00) 3,200JPY, Coupon ticket (12 Points) 3,500JPY, One-time ticket (1 Point), Gondola 1,100JPY, Quad lift 750JPY, Pair 350JPY
* 3 points for Gondola and 2 points for Quad lift are required.
■ Rental
Ski set / Short ski set / Skis / Ski boots / Ski poles / Skis set (Skis & shoes) / Skis / Wear set (Top and bottom) / Wear (Top only or bottom only) / Helmet / accessory 3-piece set (Goggles, knit hat & Gloves) / Snow boots / Changing item / Changing high quality skis / Snowboard vine
* The 3-piece accessory set is an optional item only for those who have rented a Ski set, Skis set, or Short ski set.
■ Skiing School
< Skiing and snowboarding schools available>
General (Beginner, intermediate, advanced), Junior (6 – 10 years old) < Beginner / Step-up>, Kids (4 – 6 years old < Beginner / Step-up>, Junior kids (4 – 10 years old), Private class, Specialized school / Moguls
■ Snow playing area
Kids slope
■ Nearby hot springs
Natural hot spring Mantennoyu, Hotel Villa Wing, Manten-no-yado
Winghills Shirotori Resort
Relax at a day trip hot spring
after skiing
One-day hot springs are located throughout Gujo-shi. Some of them are located next to ski resorts. Relaxing at a hot spring before returning home after enjoying winter sports for a whole day is highly recommended!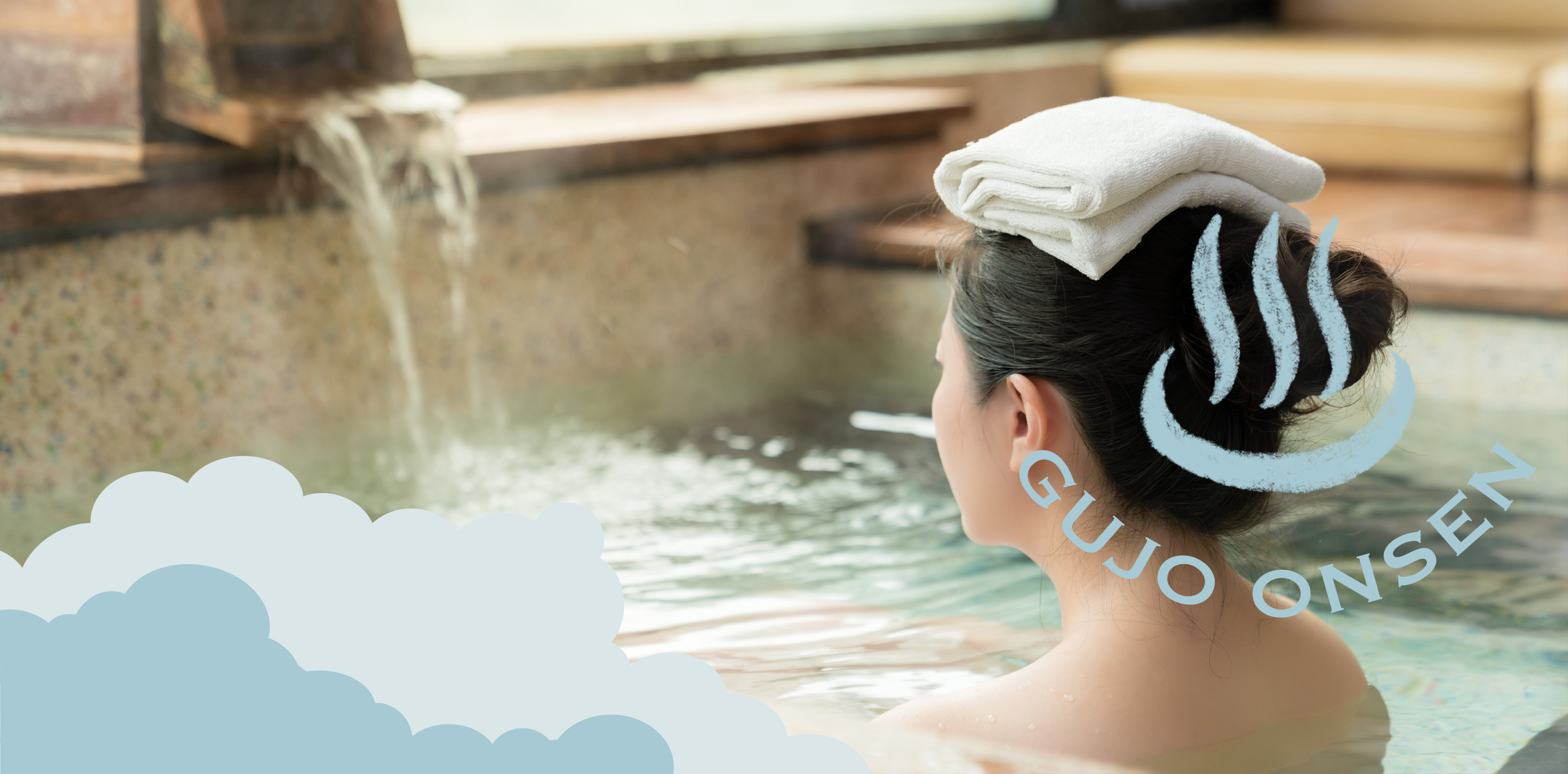 Get your food and souvenir
at Roadside Station
Make a stop at those roadside station on your way home from skiing or snowboarding, you can fully enjoy the attractiveness of Gujo, such as having local cuisine, buying popular farm products, and visiting tourist information centers.