Deeply related to Hakusan Faith,
Shirotori Odori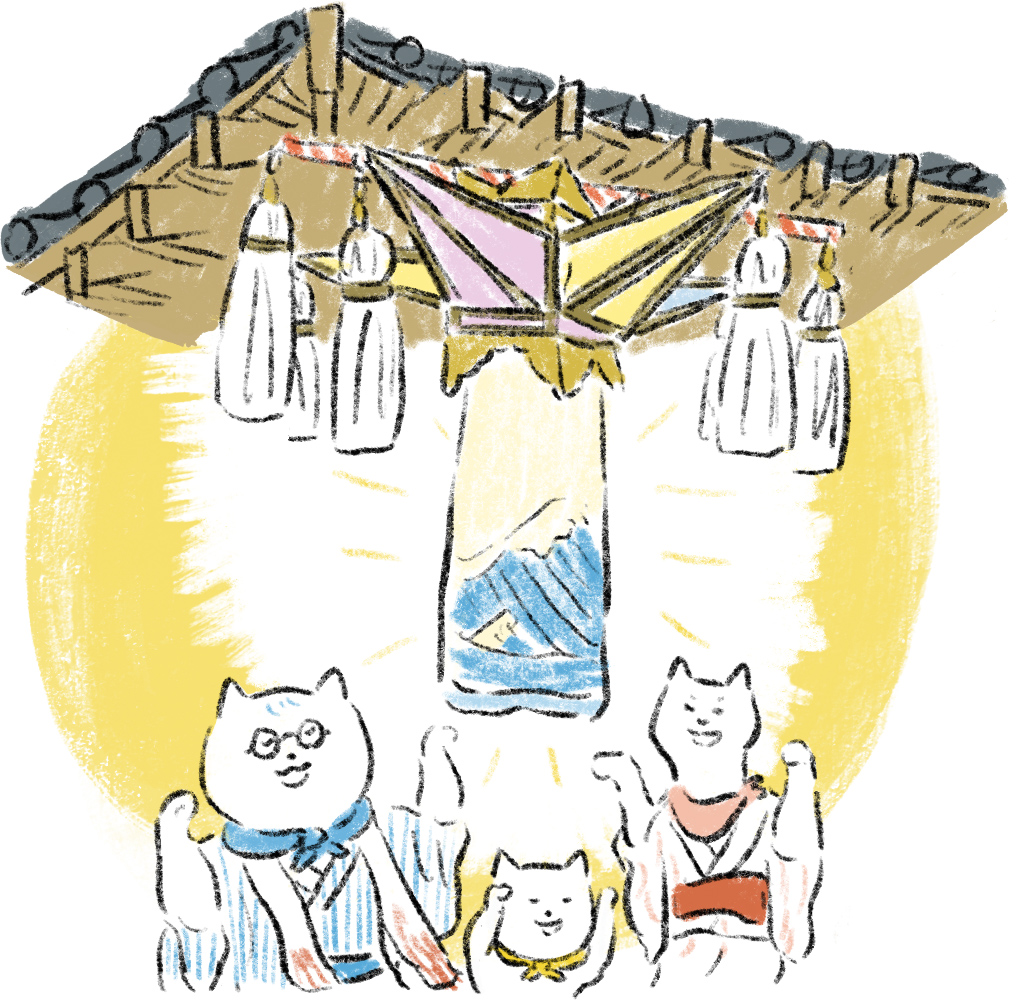 There are three famous dances in Gujo: Shirotori Odori Dance, Shirotori Haiden Odori Dance, and Gujo Odori Dance. Shirotori Odori is a traditional dance with a history of about 400 years with a light tempo that successfully gained popularity among young people. Emotional songs, Shamisen, flutes, drums, and other light sounds echoing from the dance stage decorated with lanterns. Dancers make a circle around the stage and dance enthusiastically with the sounds of clapping and clogs. Shirotori Odori is held about 20 nights every year. It is a dance that everyone can participate in and enjoy. During the three-day overnight dance from August 13th to 15th, not only locals but also dance lovers from all over the country gather together and dance till dawn.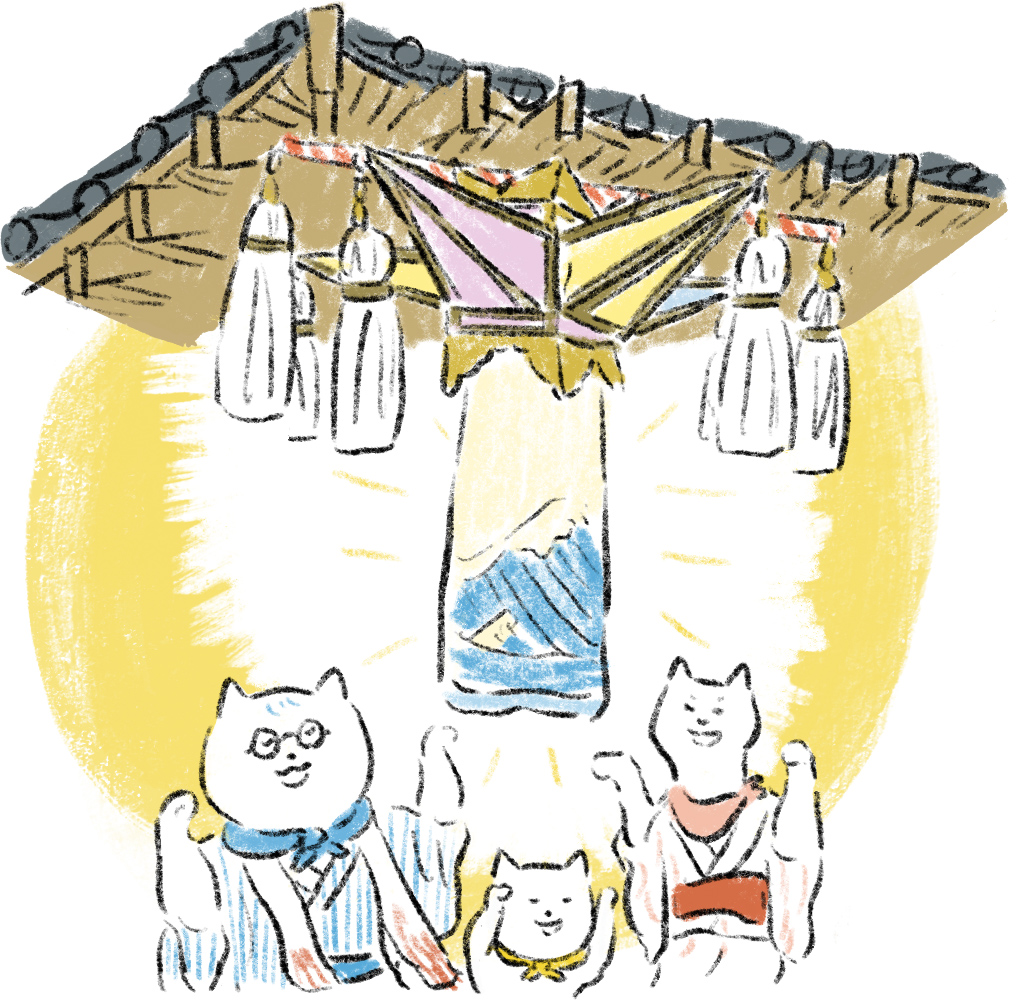 A high tempo and refreshing dance
Popular with young people!
Also known as Shirotori Mambo
Shirotori Odori Dance is characterized by decorating Kiriko lantern and dancing at a light tempo under it. Gujo Odori, which originally came from Ise Odori Dance and Nenbutsu Odori Dance, is often loose and elegant, but Shirotori Odori has its strong connection with the Hakusan-shinko (Hakusan Faith).
From the middle of Edo era (1603 – 1868) to the beginning of Showa era (1926 – 1989), lanterns that protect people against evil spirits were decorated in the center of the hall of worship. Young people were dancing and singing in circles. Currently, Shirotori Odori is loved by all dance fans from all over the country. It is selected to be a representative among many dances in Hakusan culture areas by Shirotori Odori Preservation Society around 1947. A selection of several events that have been maintained. During the '30s of Showa era, local people took the shape of Kiriko lanterns with paper from Shirotori Shrine and decorate these handmade lanterns on the street. Dancers put flutes, drums, Shamisens, and other instruments around the dance stage and make it entertaining to dance on the street. Dancers gather together, singing and dancing under the Kiriko lanterns and the moonlight continues attracting young people and other dance fans inside and outside the prefecture.
The root of the oldest Bon dance
Inheriting the dance and spirit of
Shirotori Odori dance
Shirotori Odori Preservation Society Chairman Mr Hideo Shosha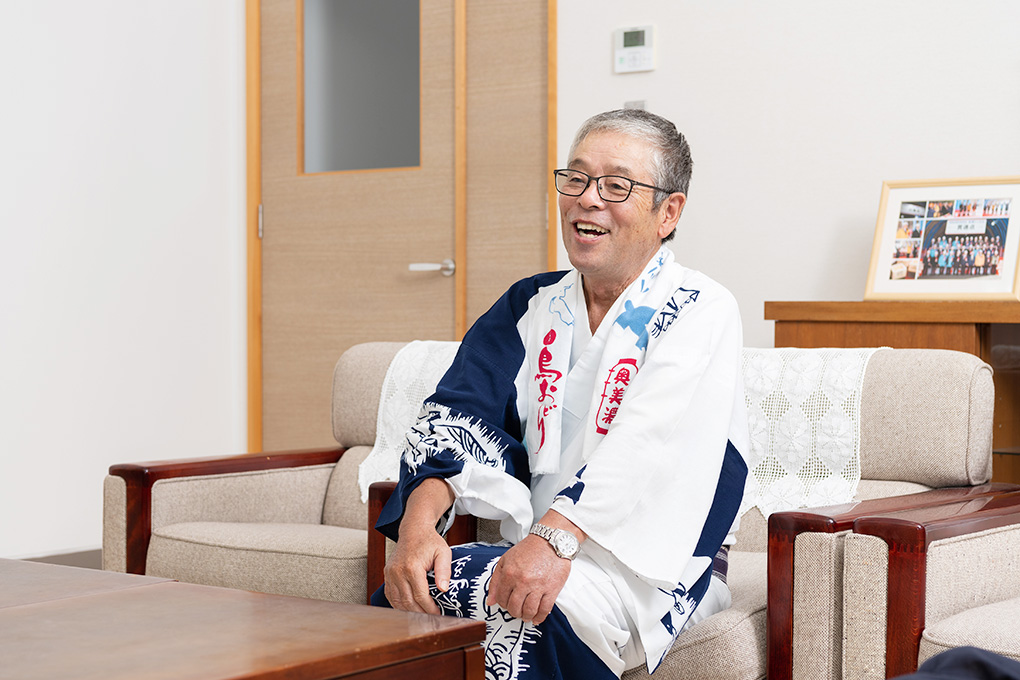 Although it is the root of Hakusa Faith, the Bon dance was once the biggest event in the local community and was also a meeting place for men and women. In 1947, after the war, Shirotori Dance Preservation Society was established to protect the Bon dance in this region. The current chairman, Mr Hideo Shosha, was born and raised in Shirotori-cho. He has been familiar with Shirotori Odori dance since he was a child.
"It's important to pass it down, but the most important thing is everyone enjoys it. Although there are basic patterns, I hope you can dance freely and enjoy yourself," says Mr Shosha. "First of all, you can move your body according to the music, remember your steps, remember your hand movements, and so on. Sometimes when dancers say 'Faster' during the dance, the music becomes even faster. I see children dance like running around outside the circle of dance, but that's fine. We have a good time together. That is the real pleasure of ShirotoriOdori Dance."
"I recently discovered that the tempo and tone are similar to those of Awa Odori. Dance. Those who are doing Awa Odori dance can master Shiratori Odori quickly. Maybe it is the reason why Bon dance is so attractive that you can feel the same and differences of several dances There are eight dances, including Gensuke-san, Shicchoi, Yassaka, and Neko-no-ko. Choreography is mostly related to agriculture and sericulture, like the gesture of swinging down a hoe and the hand of flattening the soil. "While having everyone enjoy it, the preservation society wants to firmly pass on the basics of dance to future generations. Currently, there are 43 members, but young generations in their 20s and 30s joined too. I hope that these youngsters can hone their skills and bring more friends and relatives to expand their circles." Shirotori Odori dance is enjoyed by about 60,000 people every year. He hopes everyone enters the dynamic circle of dancers, can enjoy this once-in-a-lifetime experience, and feel the entertainment that has been passed down for over 400 years.
Schedule of Shirotori Odori Dance Festival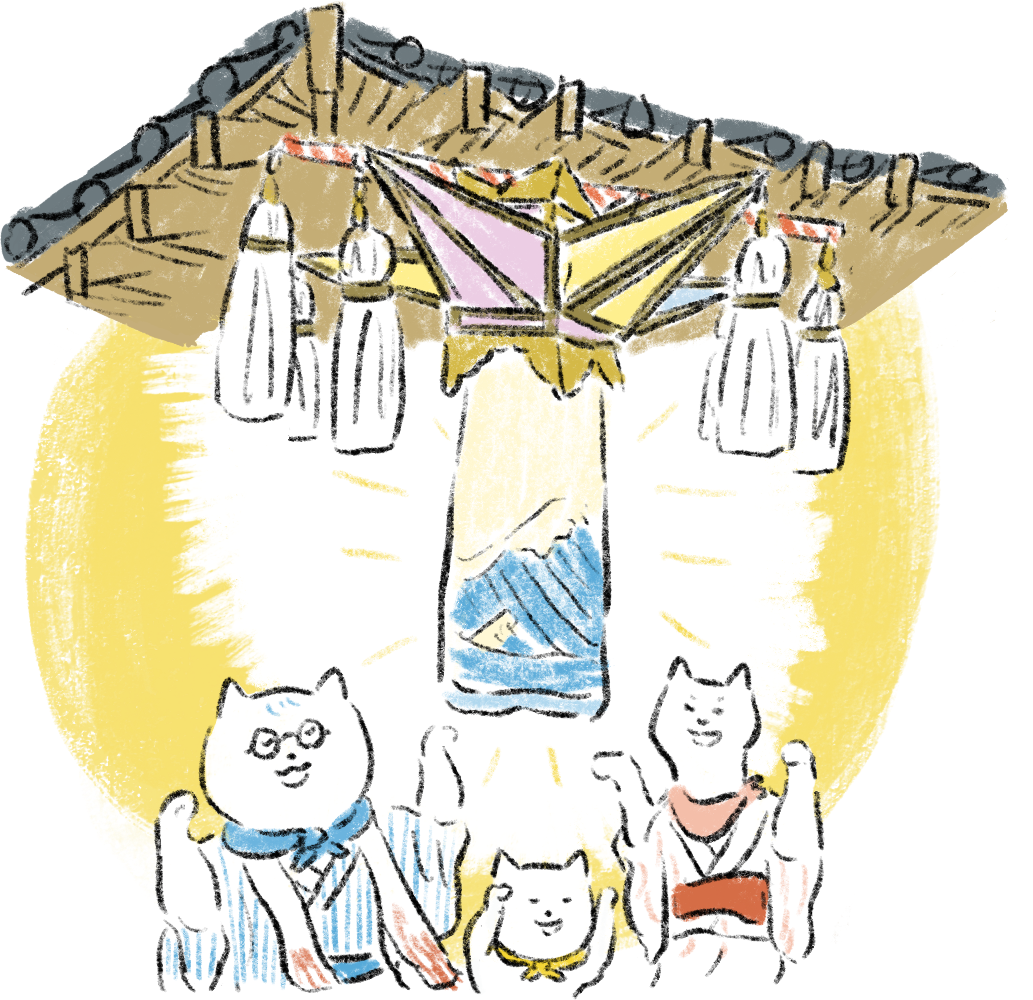 Holding on 20 nights from early July to late August.
Please check Shirotori Tourist Association for details.
Schedule of Shirotori Odori Dance Festival