4 Best Spots to See Autumn Leaves in Gujo!
Tag:
/*php var_dump($paged); */ ?>
(3) Red kochia at ski slope in "Hirugano Picnic Garden" from late September to mid October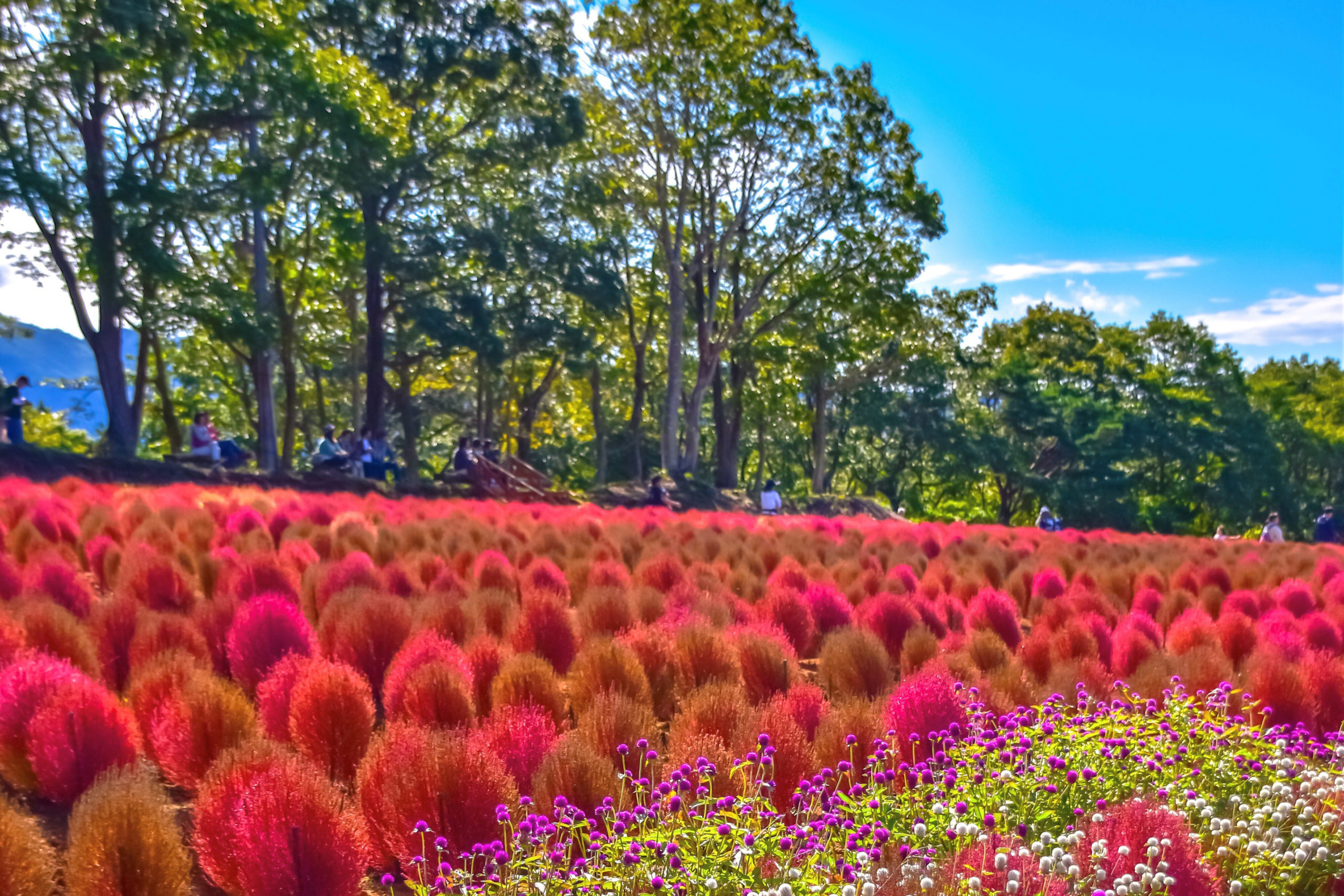 If you are finding places to go with family, we recommend "Hirugano Picnic Garden" at Gujo-shi Takasu-cho. A 10 minutes' drive from Hirugano-kogen Smart Interchange of Tokai Hokuriku Expressway, you can find red kochia at Hirugano Picnic Garden.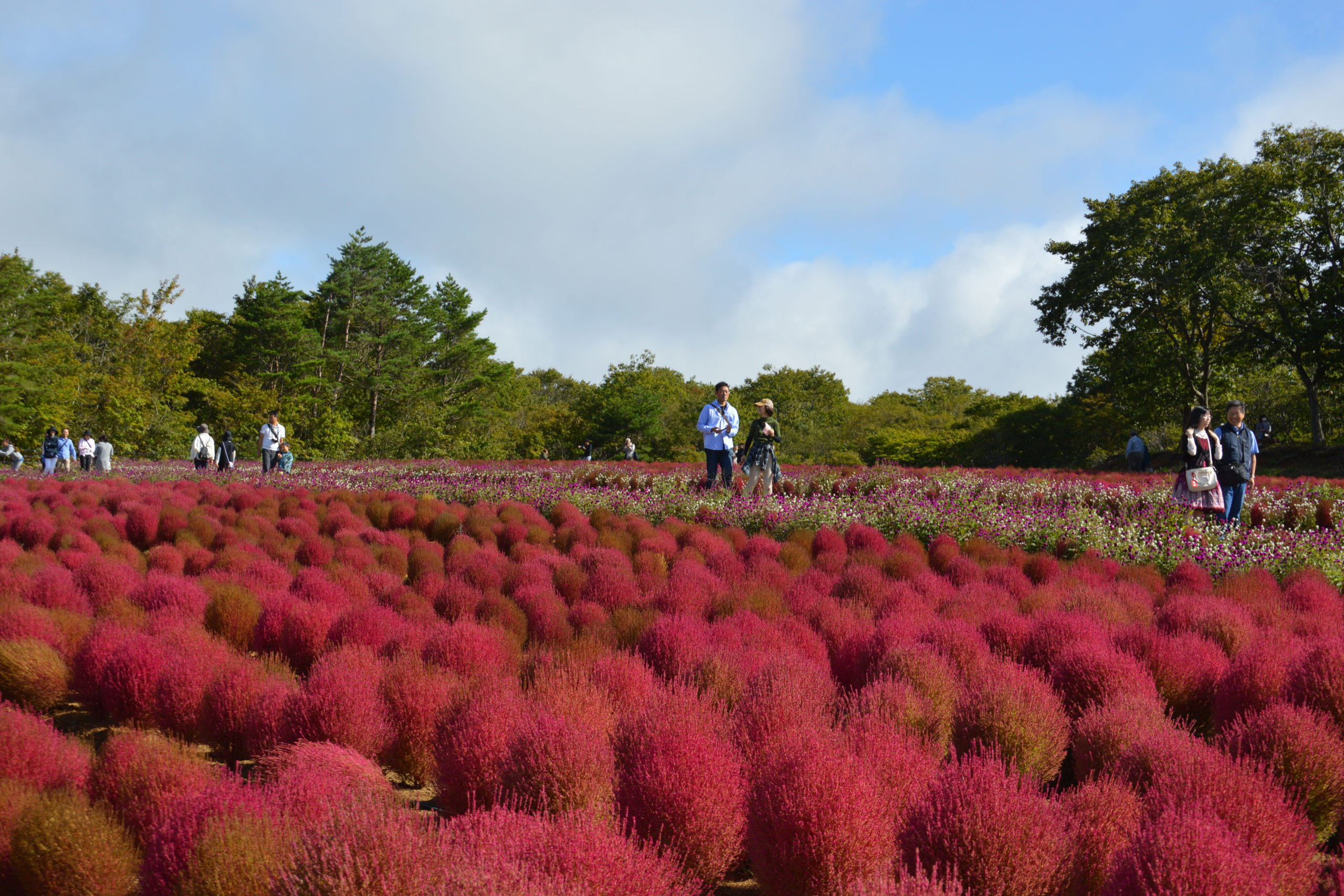 This famous round-shaped kochia (also known as summer cypress) turns red from late September and reaches its peak at early October. The whole ski slope turning all red by kochia is marvelous! Visitors can take the ski lift to the peak, where you can see the beautiful scenery. Thus, you can bring your pets to this garden. There is dog park and pets can take the ski lift with their cages to the peak too. Momoiro Terrace located at the altitude of 1000m, with the grand view of Mt Dainichigatake. It is also famous for the beautiful scenery of Hakusan mountain range. Red kochia only lasts for a short period. Please check on the web before you come.
(4) The home of Japanese poems. Autumn leaves at Kokindenju-no-sato Field Museum from early to mid November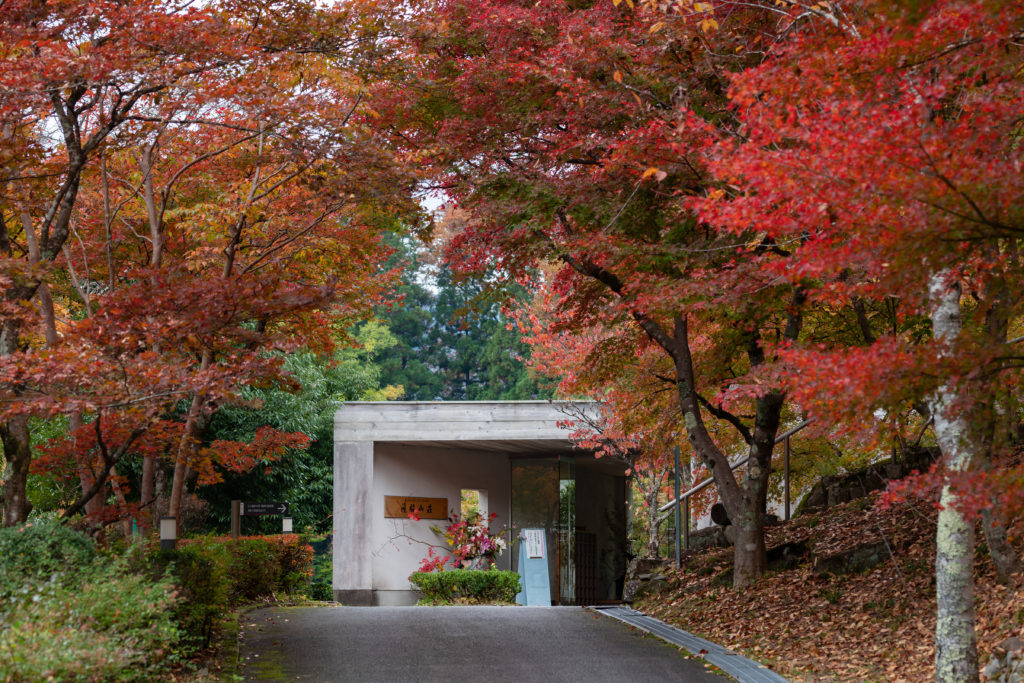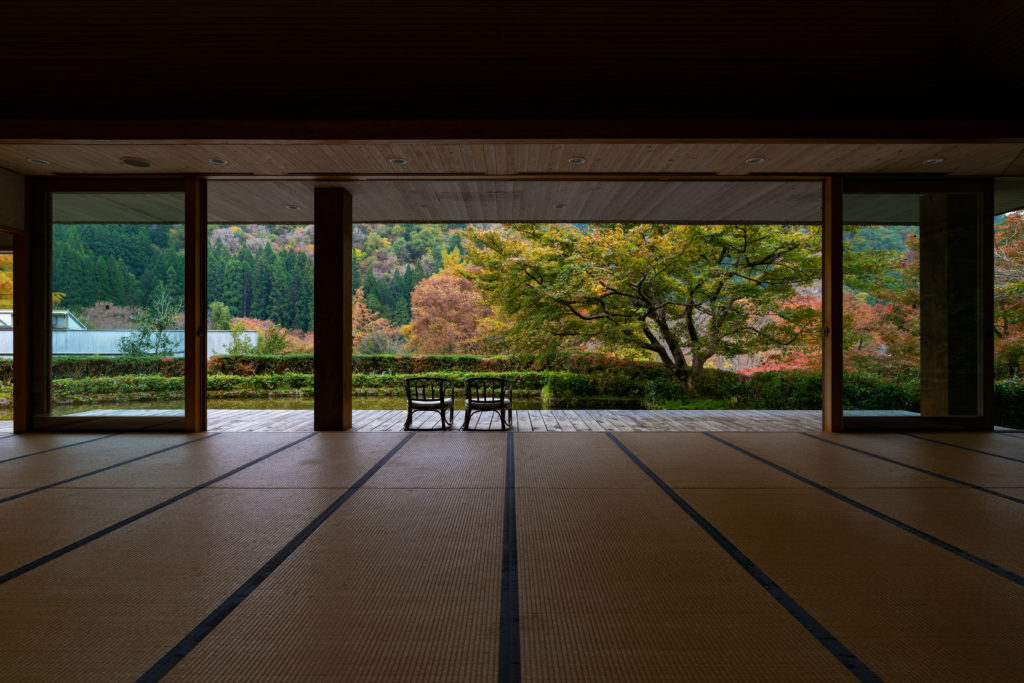 "Kokindenju-no-sato Field Museum located at Gujo-shi Yamato-cho is a museum of Waka (Japanese poem). It is also a famous spot of autumn leaves. Walking around in the museum with the harmony of water and light, the surrounding buildings and mountains together with the autumn leaves is soothing. Zelkova and maples leaves turn yellow and into orange and red making the surrounding atmosphere more romantic!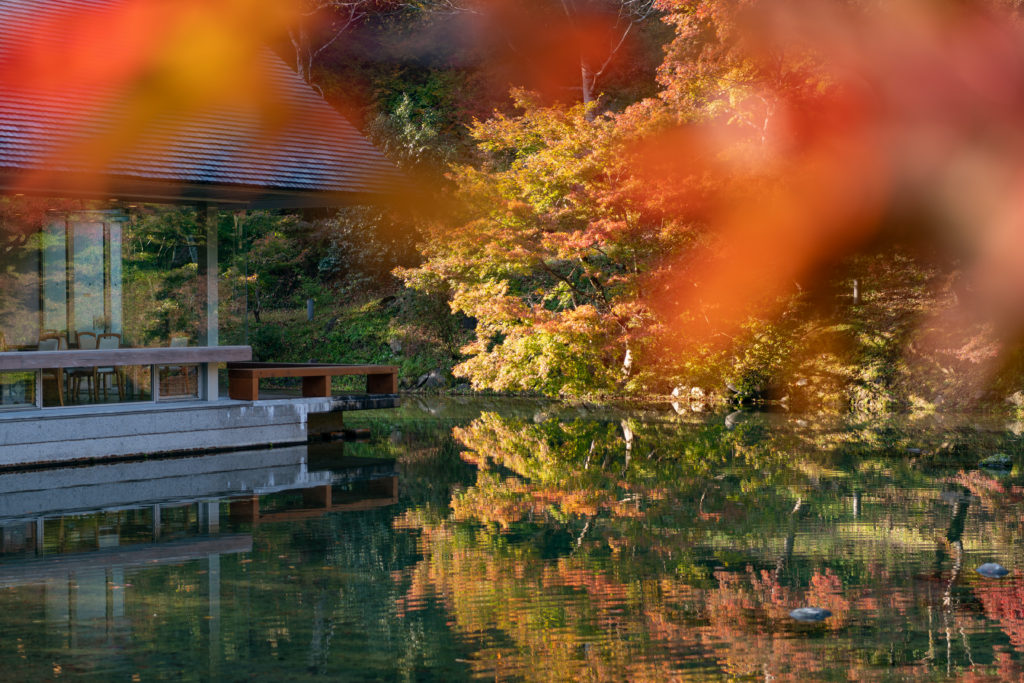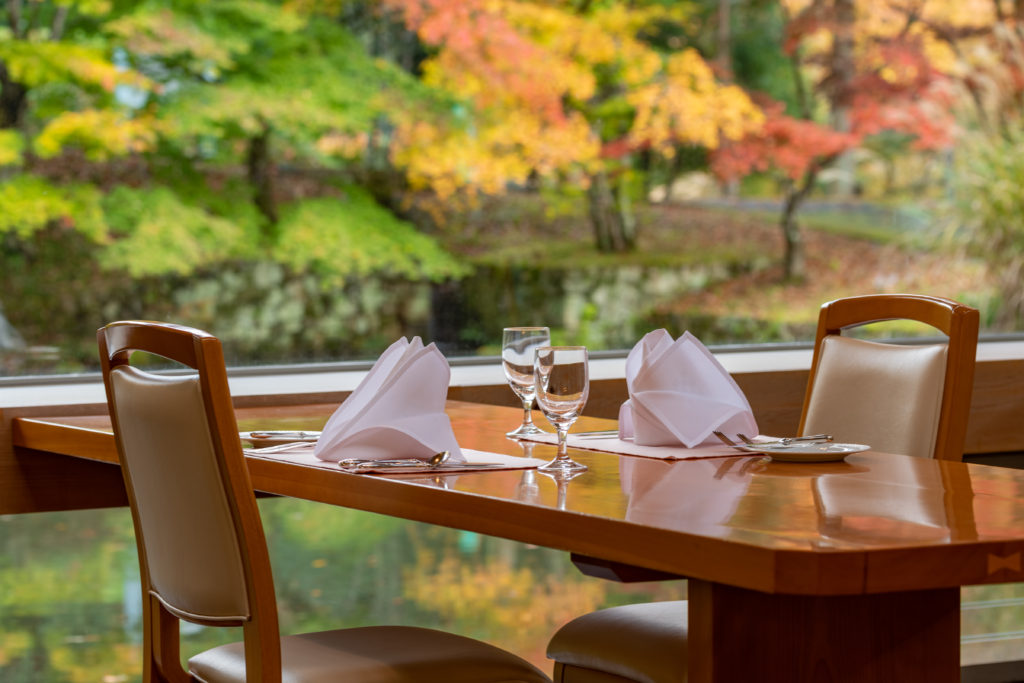 Red leaves reflected on the pond has different kinds of beauty. You can try French cuisine at Momochidori which is a restaurant built on the pond while enjoying the view from the museum. Wakashu (Collection of Japanese poems) contains poems inscribing autumn leaves. When I think of the linkage between beautiful scenery and people, I can feel much deeper than before.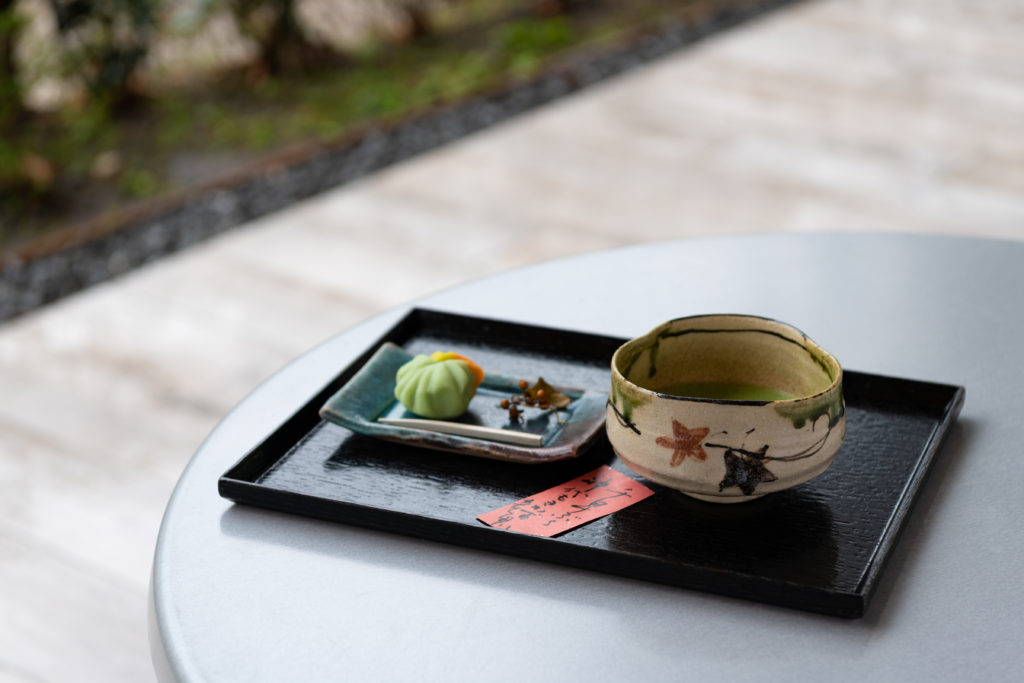 At the café Tanka-no-sato Koryukan Yobukodori, you can enjoy matcha and seasonal sweets while seeing the mountains in red. All books by Shimazu Tadao and books of different Japanese poetry are available. Taking a break away from normal life, enjoying the literary and autumn leaves fill my heart with happiness.
A trip to see autumn leaves in local Gujo is highly recommended!
Some other places we recommend includes Jion-zenji Temple Tessoen and Daijoji Temple in Hachiman area, Meoto-daki Waterfall and Komaga-daki Waterfall in Hirugano Watershed Park. After visiting the Kokindenju-no-sato Field Museum and learning the history of lord of Gujo, To Tsuneyori, you may want to visit the historical site Sogisui. To made a poem for his student, Sogi when they said goodbye.
The autumn leaves in Gujo Yamato travel to Hachiman by the wind…it is so romantic! You can enjoy all the spots while seeing the beautiful mountains. Please make sure you check the condition of autumn leaves in different areas before coming.
About TABITABI Gujo

TABITABI Gujo editorial
TABITABI Gujo is a general media site for sightseeing in Gujo introducing attractive tourist spots in Gujo with a slogan of "Gujo, a place you want to visit many many times." While knowing more about Gujo, we continue providing information on travel suggestions during each season in different areas, as well as the latest information of Gujo-shi.
Photographs by TABITABI Gujo Editor Team