The home of Waka
The scenery of season
Spring
Spring in the mountain village
decorated with adorable flowers
In mid-April, the rows of cherry blossom trees at Myoken-jinja Shrine are in full bloom. Yukibata Tsubaki Festival is held in late April. There is an exhibition of Tsubaki (Camellia) artworks and selling Tsubaki goods. From early to mid-May, large peony flowers are in full bloom in the peony garden, and the Peony Festival is held during the period. In addition, there are many other events such as the Kokondenju-no-sato Spring Festival with local traditional performing arts and performances of Kyoto Noh performers.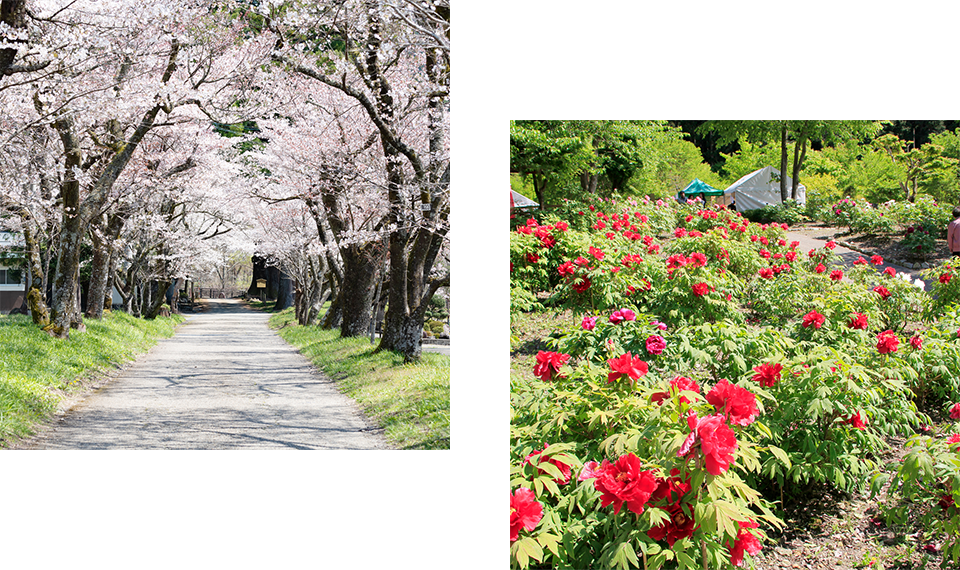 Summer
Get fascinated in the mysterious world of
the dedication Takigi Noh "Takigi Noh Kurusu Sakura"
The greenery of the mountains is getting deep in summer. Every year on August 7, Nanukabi Matsuri (Seven Days Festival) (Important intangible folk cultural property of Gifu Prefecture) of Myoken-jinja Shrine is carried out according to the ancient style. On the night of the festival, the dedication of Takigi Noh "Takigi Noh Kurusu Sakura" is performed.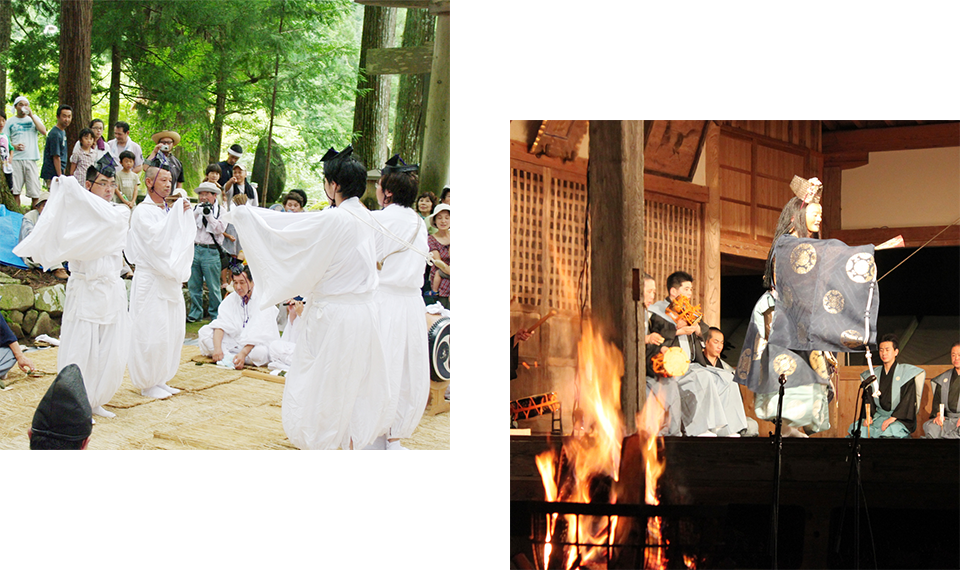 Autumn
Enjoy the autumn leaves
inside the rich nature
Autumn leaves are reaching the peak from mid-October. Mid-November is the peak of autumn colors every year, and the entire mountain is colored with autumn colors. This beautiful scenery is unforgettable. The restaurant is even more beautiful with illuminations that you can enjoy the romantic scenery.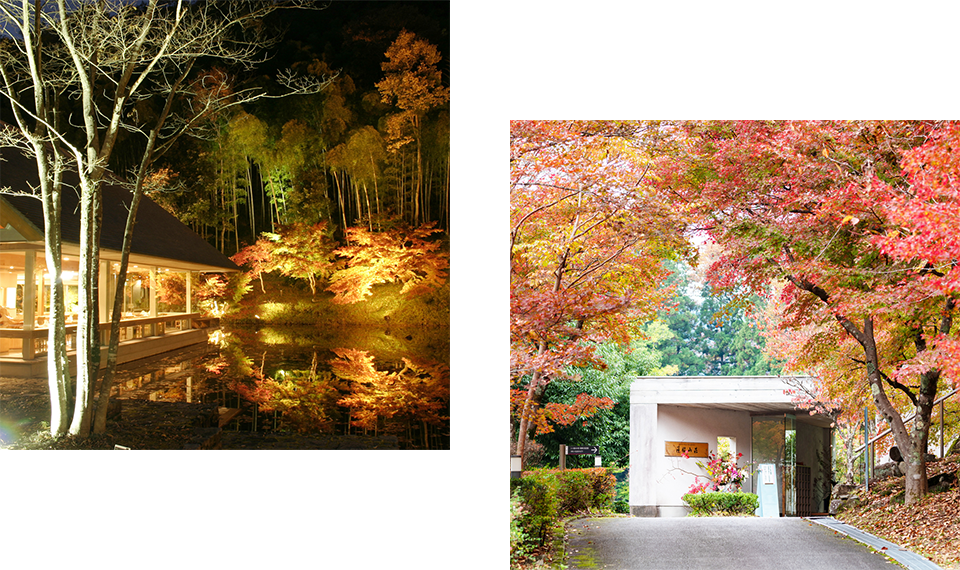 Winter
Setsubunso that heralds spring
in the snowy landscape
Winter with beautiful snowy mountains. Every February, Kokondenju-no-sato New Year Party is held. Setsubunso is in full bloom, and small, pretty white flowers, also known as "Spring fairies", herald the arrival of spring from mid-February.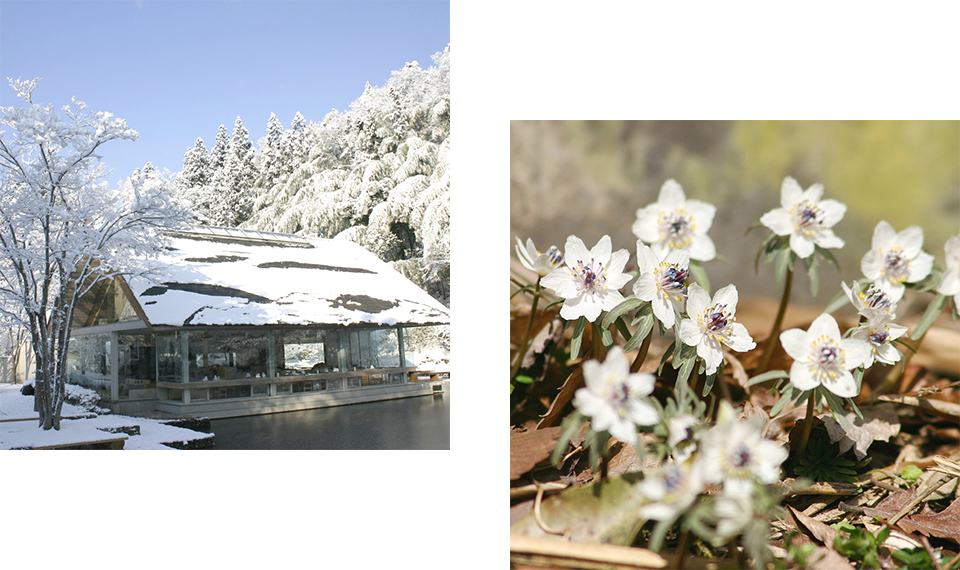 See more spots related to
the home of Waka by the To Family
Kokindenju-no-sato Field Museum
| | |
| --- | --- |
| Address | 912-1 Yamatocho Maki, Gujo Shi, Gifu Ken, 501-4608 |
| Telephone | 0575-88-3244 |
| Holiday | Tuesday (Next weekday if it is a public holiday), 29th Dec to 3rd Jan. |
| Opening hours | 09:00 – 17:00 (10:00 – 16:00 from December to March, * Varies from different facilities) |
| Official website | http://www.kokindenju.com/ |
Kokindenju-no-sato
Field Museum