The secret of Waragawa River,
where Ayu and Japanese giant salamander grow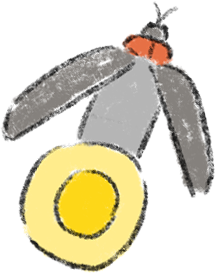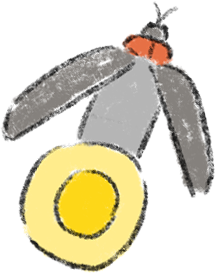 Wara Ayu is winning Grand Prix selected by "Seiryu Meguri Kikiayu-kai (Ayu Tournament) four times which is the first time in history. Waragawa River was designated as a habitat for Japanese giant salamander, which is also called a living fossil, in 1927. Ondanigawa River, which is a tributary of Waragawa River, was additionally designated in 1932. Creatures that can only live in beautiful rivers are living here leisurely.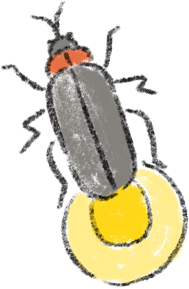 The habitat of Japanese giant salamanders is western Japan, such as Kyushu, Shikoku, and Chugoku regions, but the easternmost point is here. Before it was designated as a Special Natural Monument, it was very popular living close to people near the clear streams. However, at present, the number is decreasing due to the destruction of habitats because of river improvement and the construction of dams.
The secret of Waragawa River, where rare creatures are living, is the limestone layer and the terrain surrounded by mountains. Water containing calcium carbonate produced by the rain melting the limestone and spring water containing iron melting from decayed trees create the mineral-rich Waragawa River that nurtures many creatures.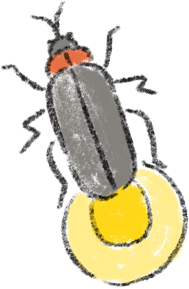 Tradition of early summer!
A paradise for Wara Hotaru spread
by a good reputation
Hotaru (Lightning bug), which is highly transparent and can only live in clean water, is one of the traditions of Wara in early summer. From mid-June to early July, you can see the Genji Botaru (Luciola cruciata) on Waragawa River. From early to mid-July, you can see the Hime Botaru (Hotaria parvula) in the forest. Hotaru flying around is truly mysterious! In recent years, Wara Hotaru's good reputation has made it more popular and many people from inside and outside the prefecture have come to observe it. Please come and visit us too.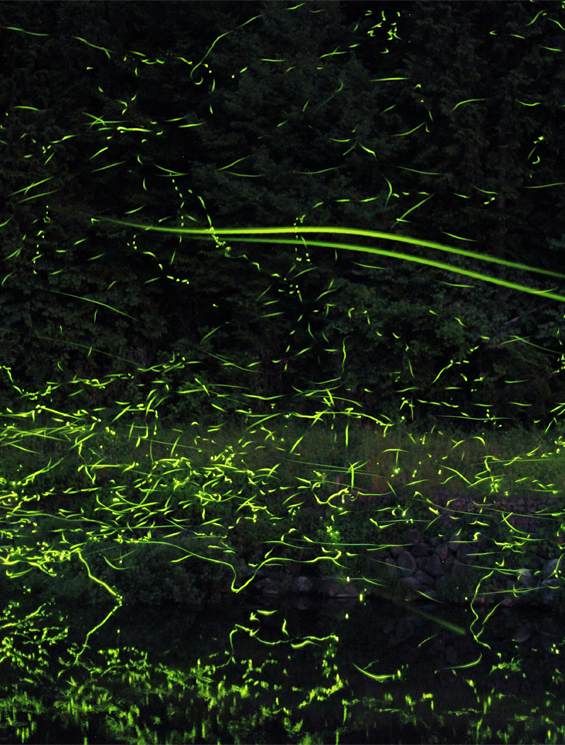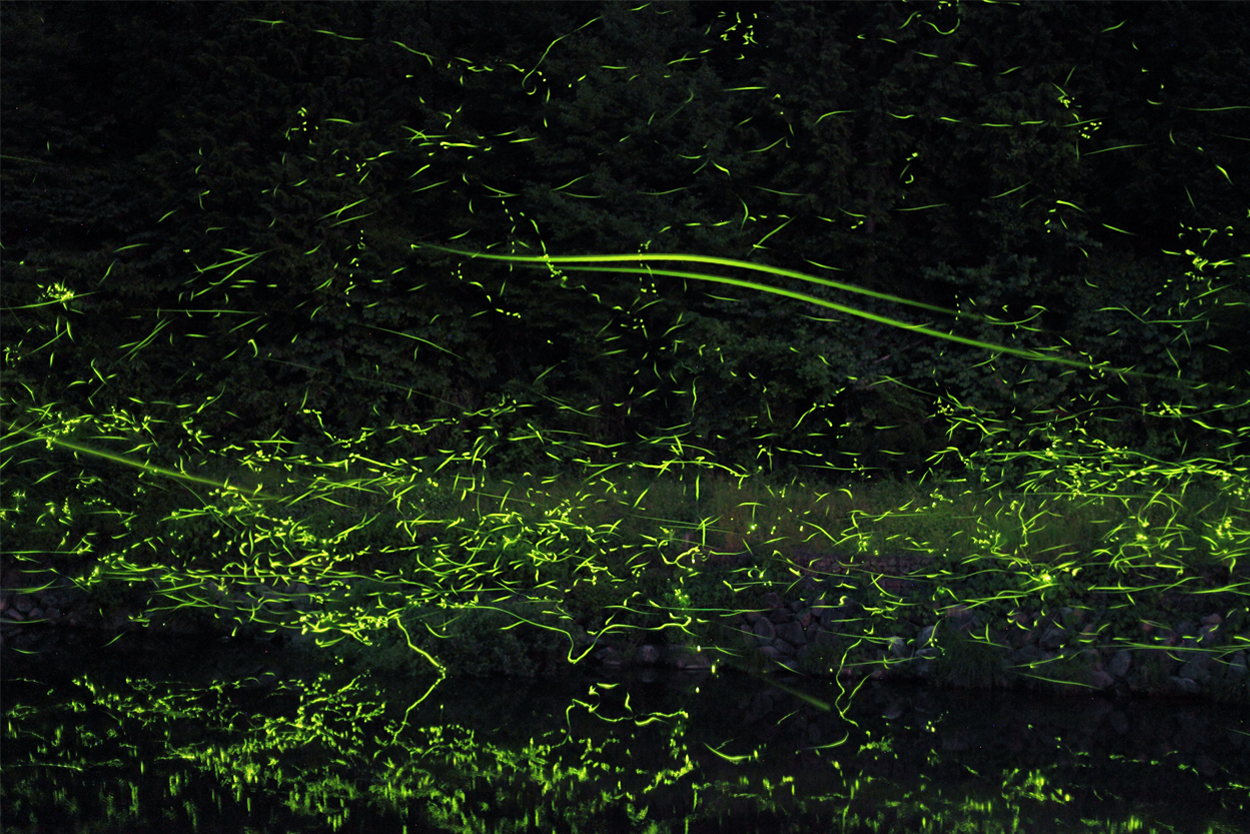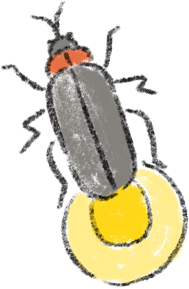 Protect and enjoy Wara's treasure, Hotaru!
Various initiatives we are taking
While welcoming the large number of people visiting to see Wara Hotaru, there are also concerns about parking problems and light pollution from car lights which will adversely affect Hotaru. In 2017, volunteers gathered, and Wara Hotaru Protection Association was established. We are engaged in activities protecting Wara Hotaru. In addition to trying to record the time and peak of Hotaru when they start to appear and to understand the ecology of breeding areas. We also carry out activities to prevent illegal parking around the observation site and give lectures on manners during Hotaru season. Members of Wara Hotaru Protection Association and local volunteers will guide you to spots where you can see Hotaru. We are carrying out activities throughout the region to protect Wara Hotaru while enjoying Hotaru observation.
In addition, not only the number of Wara Hotaru at observation spots is larger, but the river is wider, and the flow is gentler than other Hotaru observation areas. The light of Hotaru is reflected on the surface of the river. It is so beautiful! This area is popular among photographers. They often say, "In order to take beautiful pictures, we must protect the environment! Please tell us what we can do to help." The strong desires and actions of not only the locals but also those who want to continue enjoying the scenery are indispensable for protecting the environment for Wara Hotaru.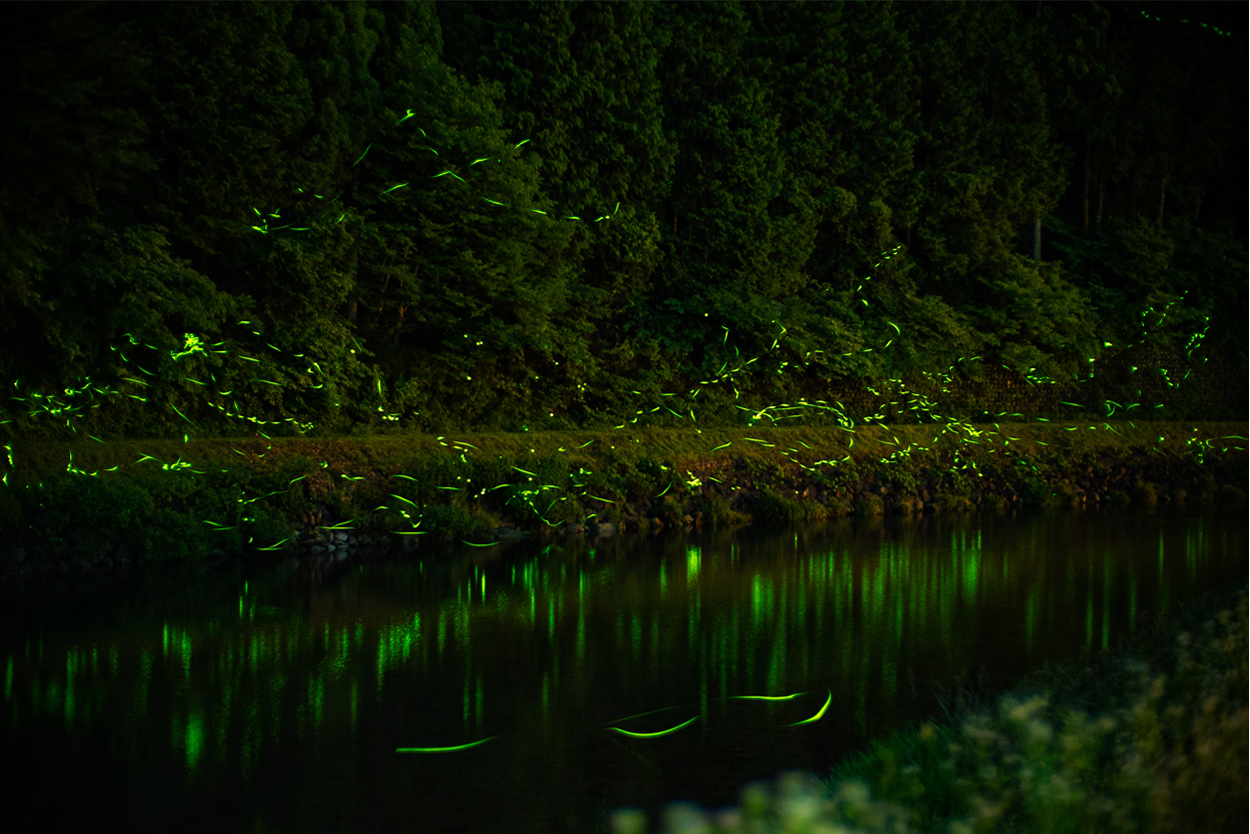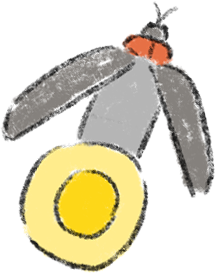 Wara Hotaru observation
"Hotaru Meguri"
In June, when Wara Hotaru is flying around, an event called Hotaru Meguri (Lightning bugs Tour) is held. As parking lots are limited near the observation site, so please use the shuttle bus going back and forth from Roadside Station Wara to the observation site. In addition, the information center sells souvenirs such as postcards and drinks and welcomes visitors to the observation sites.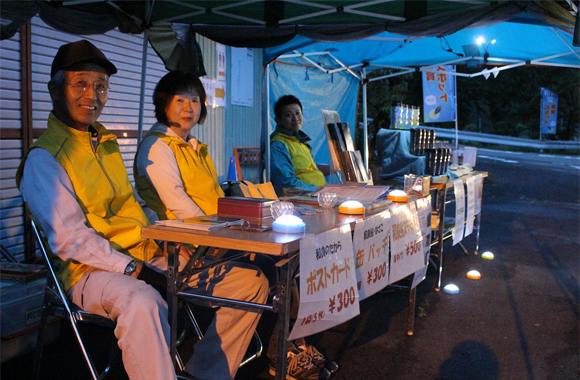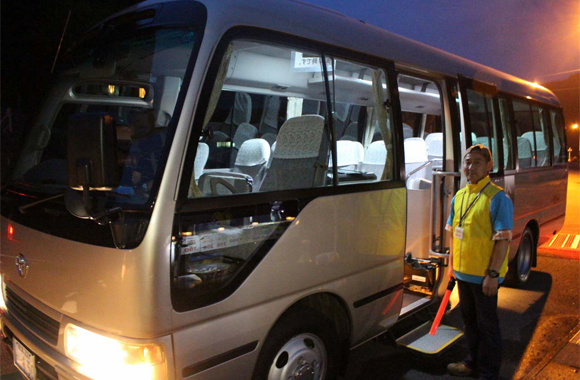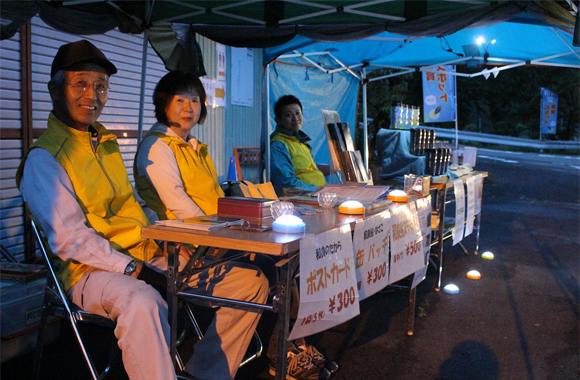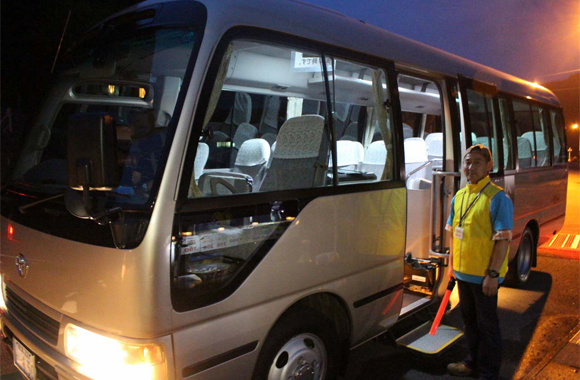 < Shuttle bus service schedule>
On Saturdays and Sundays during the peak season of lightning bugs, a round trip between Road Station Wara and Kintaikyobashi Bridge is provided.
First train : 19: 30 ~
Last train (At observation site) : 22:00
* Reference: operates on Saturdays and Sundays from June 11th to 26th 2019.
[Hime Botaru Obeservation Tour]
Hotaru study group with branded Ayu, Wara Ayu meal included! We hold a tour to enjoy watching Hotaru to the fullest extent!
Price : From 5000JPY * Including meals
Capacity : 20 people
* Reference schedule : July 13th (Sat) and July 14th (Sun), 2019
19:00 : Check-in at Roadside Station Wara (Head to dining place)
19:30 : Meal (Study group will be held after the meal)
21:00 : Head to Hotaru observation spot (will be accompanied by Wara Hotaru Protection Association)
23:00 : Dismiss at Roadside station Wara
* Hotaru conditions and shuttle bus operation information are updated from time to time on Wara Tourism Association website.