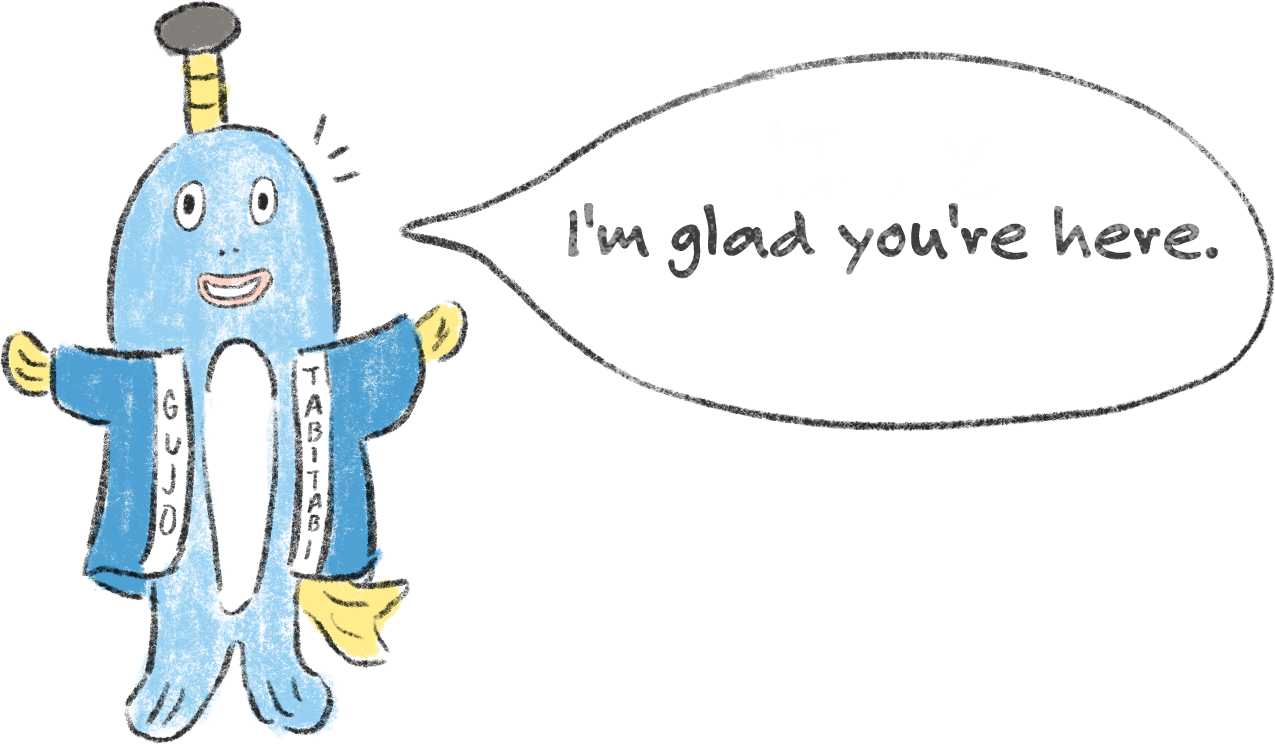 Come to visit every season!
Four seasons at
Gujo Hachiman Castle
Castle Park on the hillside of Gujo Hachiman Castle. Gujo Hachiman Castle, which when you look up a from the statues of Chiyo and Yamauchi Kazutoyo in the corner, you can find the best spot of cherry blossom. The castle with pale cherry blossoms of Yoshino cherry tree and the slightly dark pink flowers of weeping cherry blossoms is a magnificent view.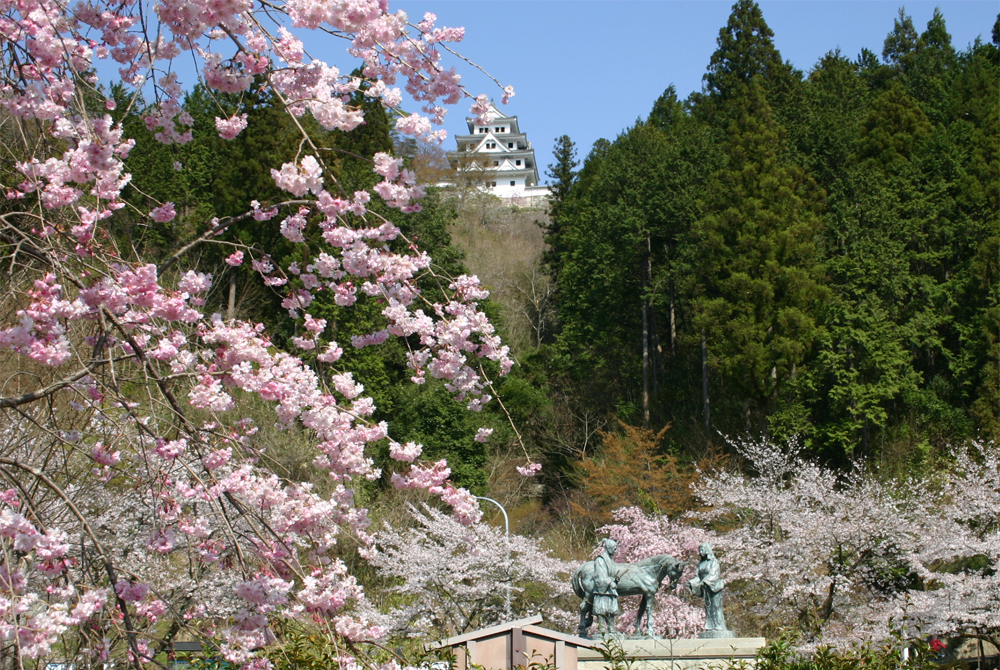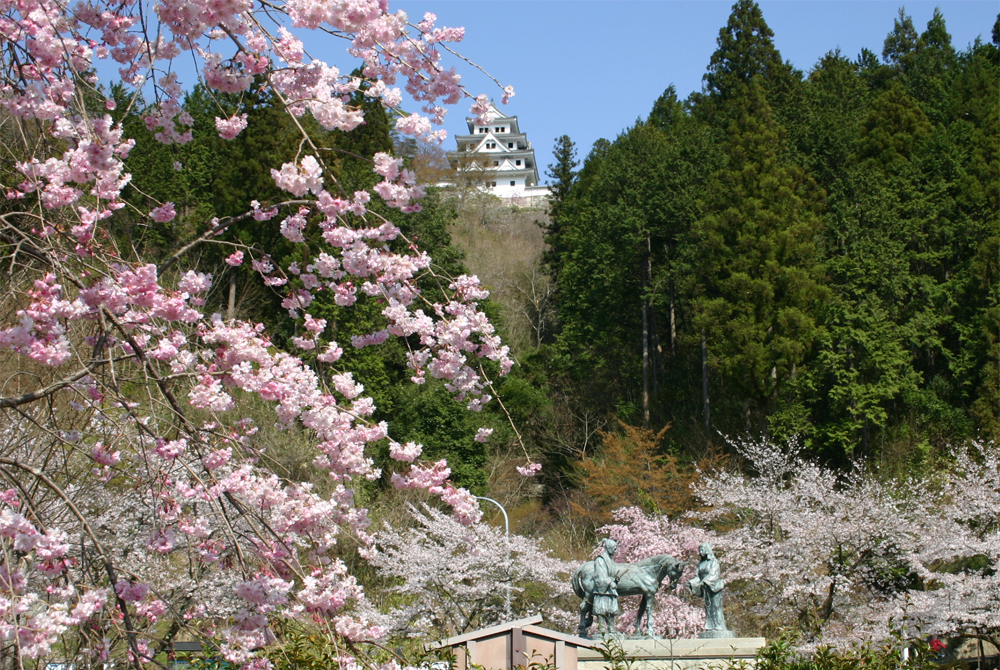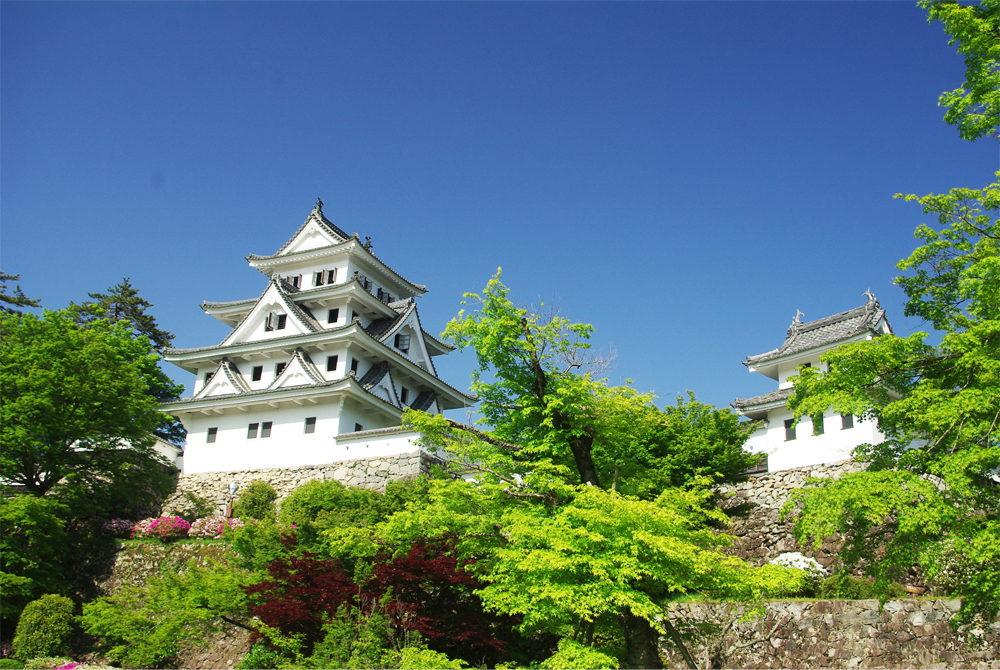 Only the fresh greenery and blue sky is surrounding the white castle tower! This view that you can only see from the castle tower is very popular. Red leaves that are beautifully colored in autumn are still in fresh green in early summer. Fresh Green Festival is held every May, so please make a brief stop here to see this fish shaped castle town.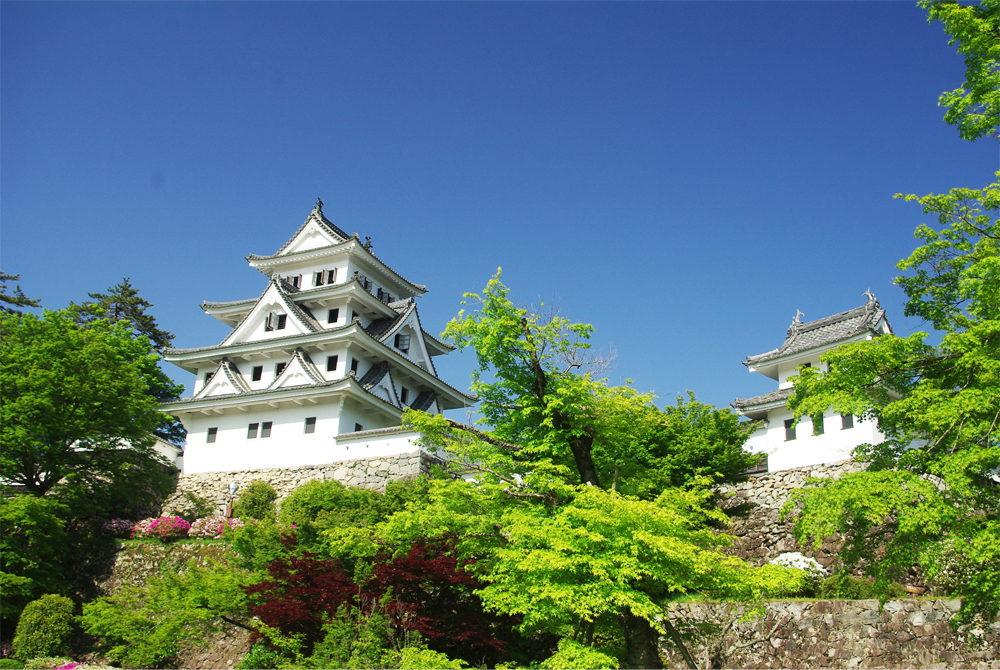 There are over 100 autumnal deciduous trees planted at Gujo Hachiman Castle. You can enjoy the spectacular scenery created by the maple trees with the white castle tower, which is described as "Tenshu-enjo (Castle tower on fire)". Gujo Hachiman Castle Town Momiji Festival is held every year in mid-November. You can enjoy the autumn leaves illumination at the best time.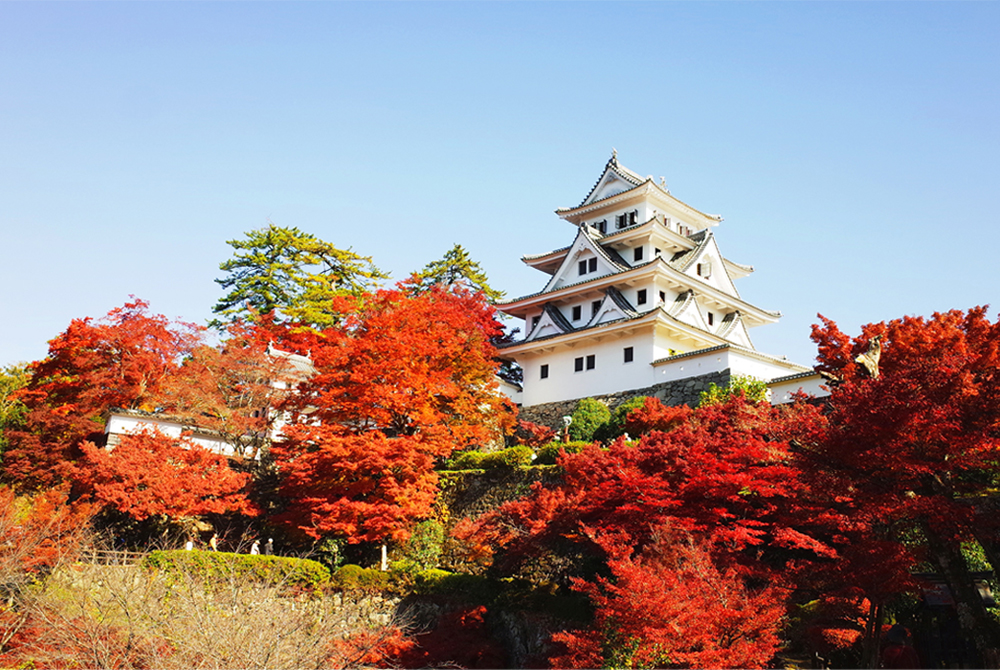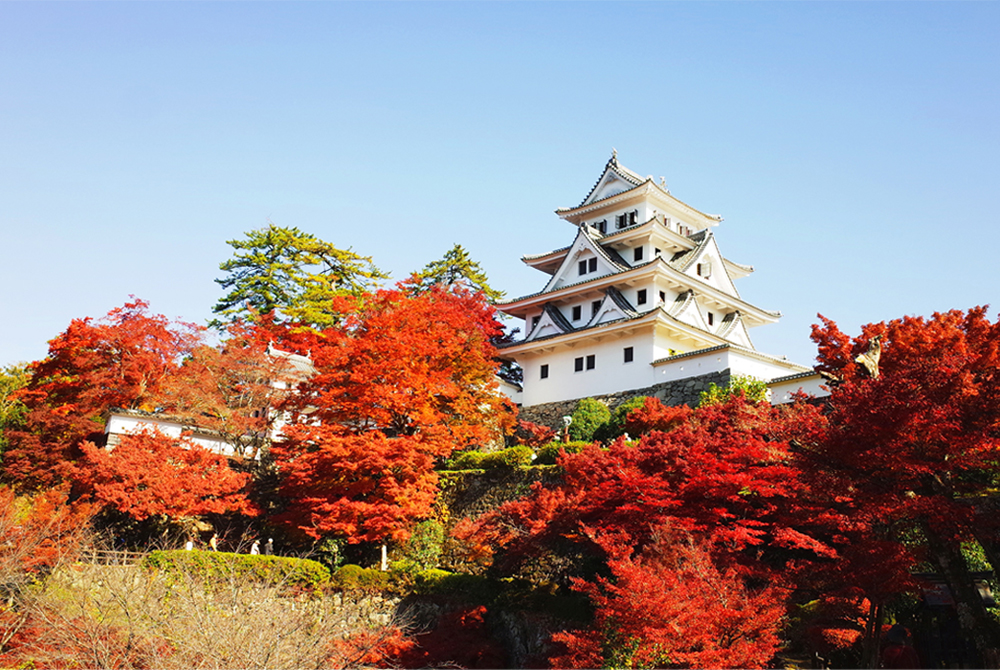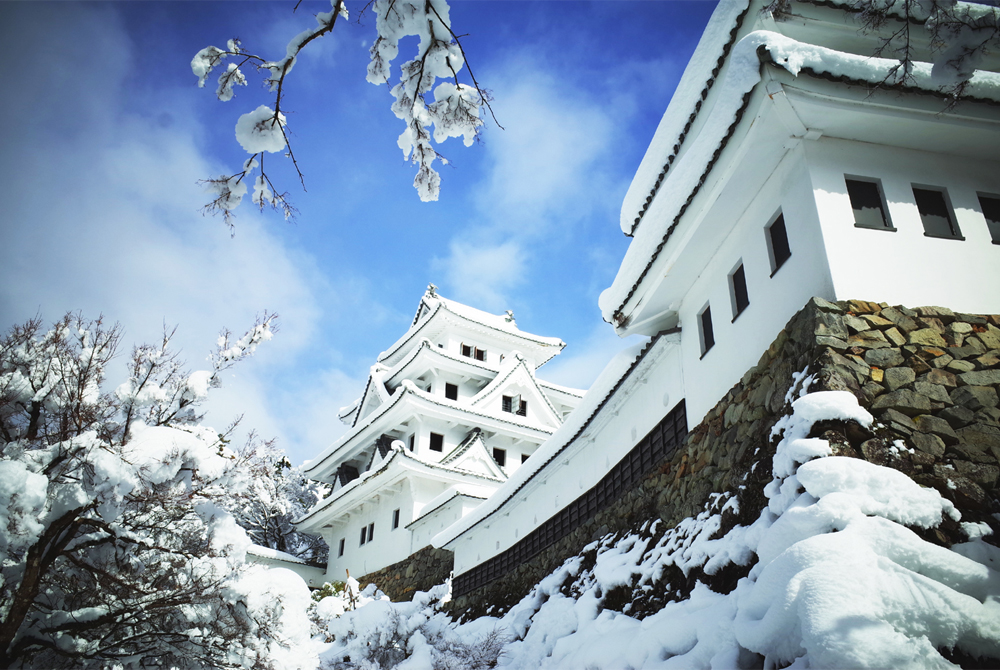 Snow-covered castle can only be seen at snowing areas. It is valuable that it can only be enjoyed for a few days with moderate snowfall. The clear air in dignified winter can only be seen during the cold winter.