Heading to Minami-kodakaraonsen by Nagaragawa Railway!
Tag:
/*php var_dump($paged); */ ?>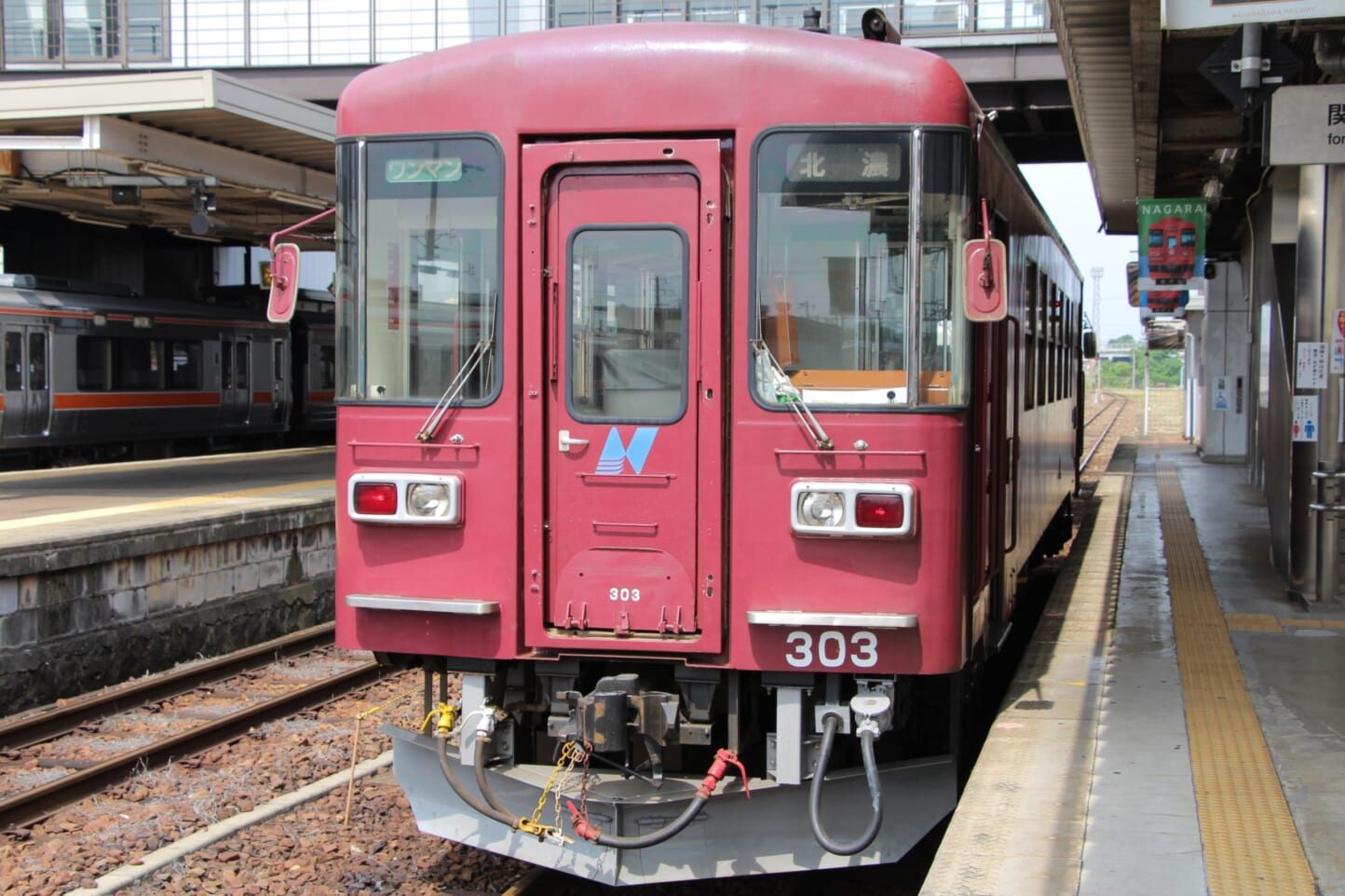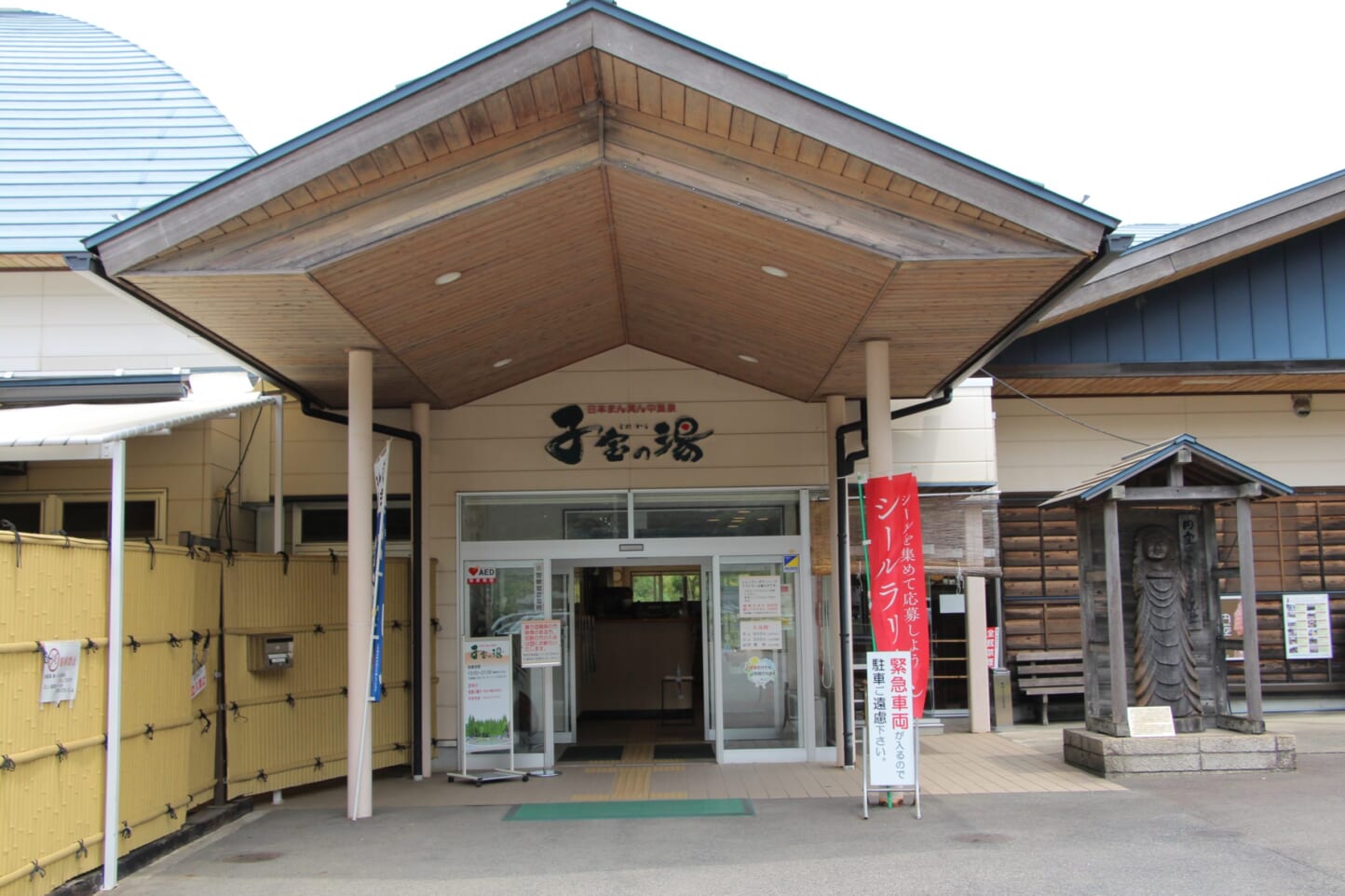 Nagaragawa Railway is a local railway running along Nagaragawa River from the mountain of Gifu-ken. Starting from Minokamo-shi to the center of the railway, you can find "Minami-kodakaraonsen Station" is an unusual station. When you get off the train, you will see a day-use hot spring, Nihonnomannaka-onsen Kodakaranoyu (Hot spring at the center of Japan, hot spring for prosperity of descendants) connected to the platform of the station. The entrance is only a few steps from the train. Many fans of hot spring or railway come here from other prefectures. We are going to visit Kodakaraonsen in Gujo-shi, Minami-cho, while we are taking Nagaragawa Railway towards Gujo Hachiman.
Taking Nagaragawa Railway from Mino Ohta Station for around 1 hour, let's start our train journey!
We depart from Nagoya and transfer from JR Gifu Station to Mino Ohta Station of Takayama Main Line. Turn left after passing the ticket barrier, we arrive at the platform of Nagaragawa Railway! A one-man operated train in red color is waiting for us at the platform. Nagaragawa Railway is a local train running from Gifu-ken Minokamo-shi to Gujo-shi. It started as Etsumi South Line, the former Japanese National Railways. The whole line started in 1934 and was reborn as Nagaragawa Railway with the head quarter in Gifu-ken Seki-shi in 1986. In 2016, the starting of the tourist train "Nagara", serving luxurious lunch and local sake, made a great hit! Running along the rural areas among the mountains and Nagaragawa River, you can enjoy your train journey seeing the beautiful view from the train window.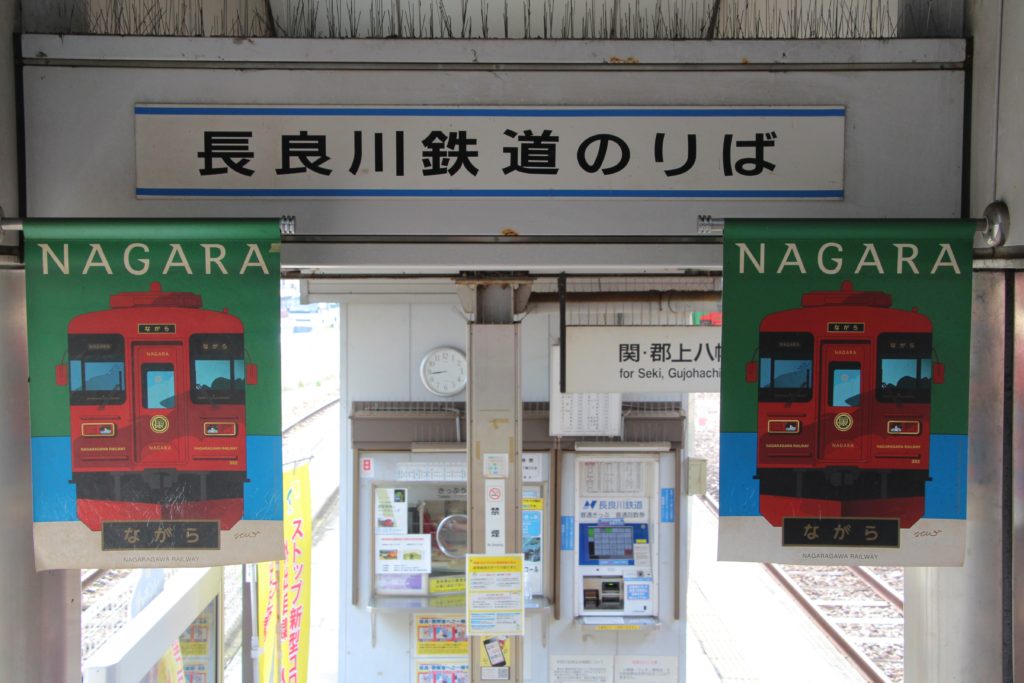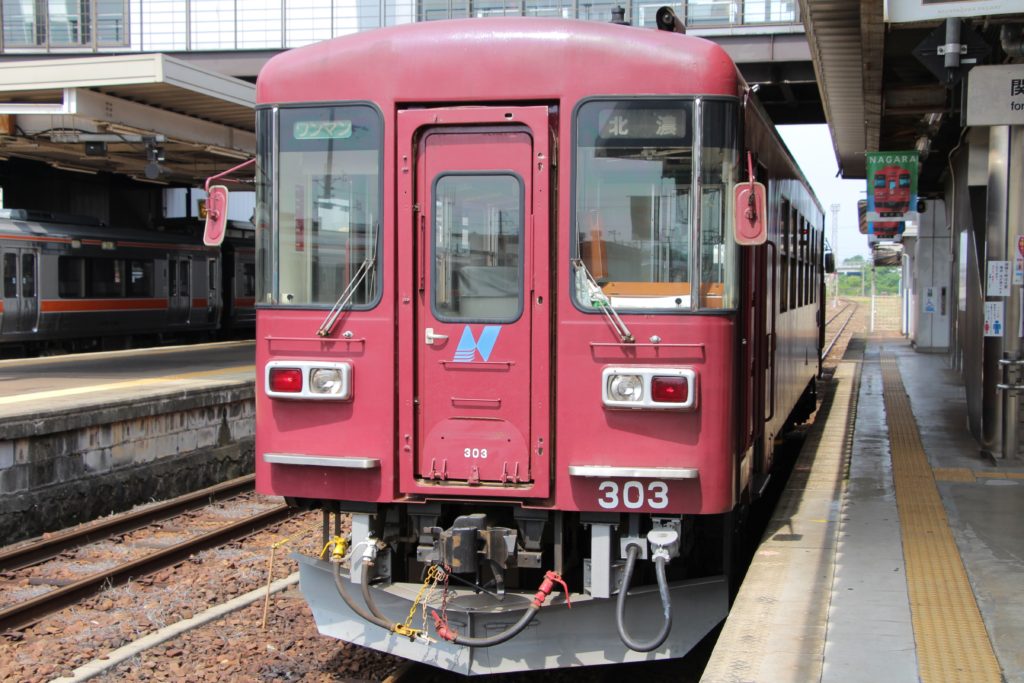 Our train departs from Mino Ohta Station at 9:56. There are not so many people in the train during weekdays. Passing through the calm and quiet town, a huge pastoral scenery opens our eyes after Seki Station. The train runs along Nagaragawa River after passing Minoshi Station. We can see the clear stream very closely. Feeling the vibration and the sound of the train with your body, we are getting closer to our destination.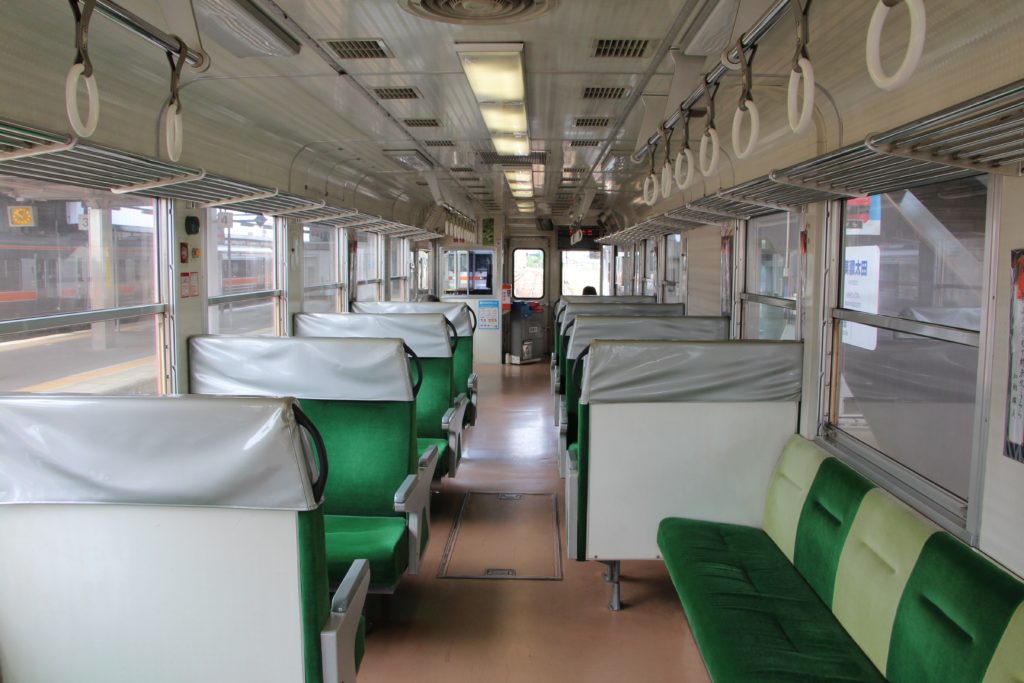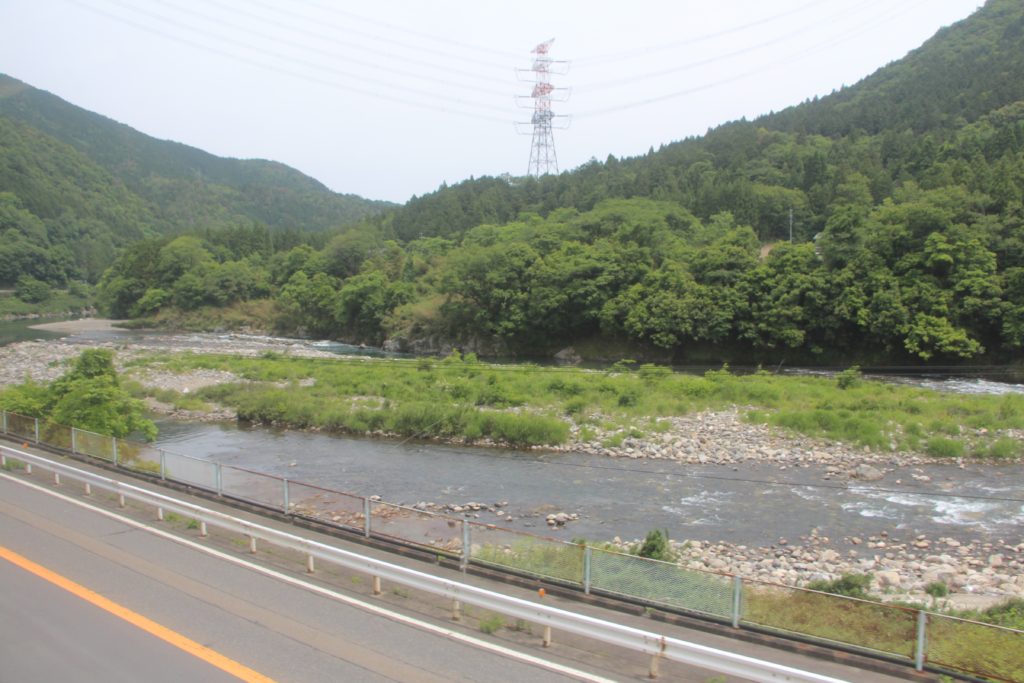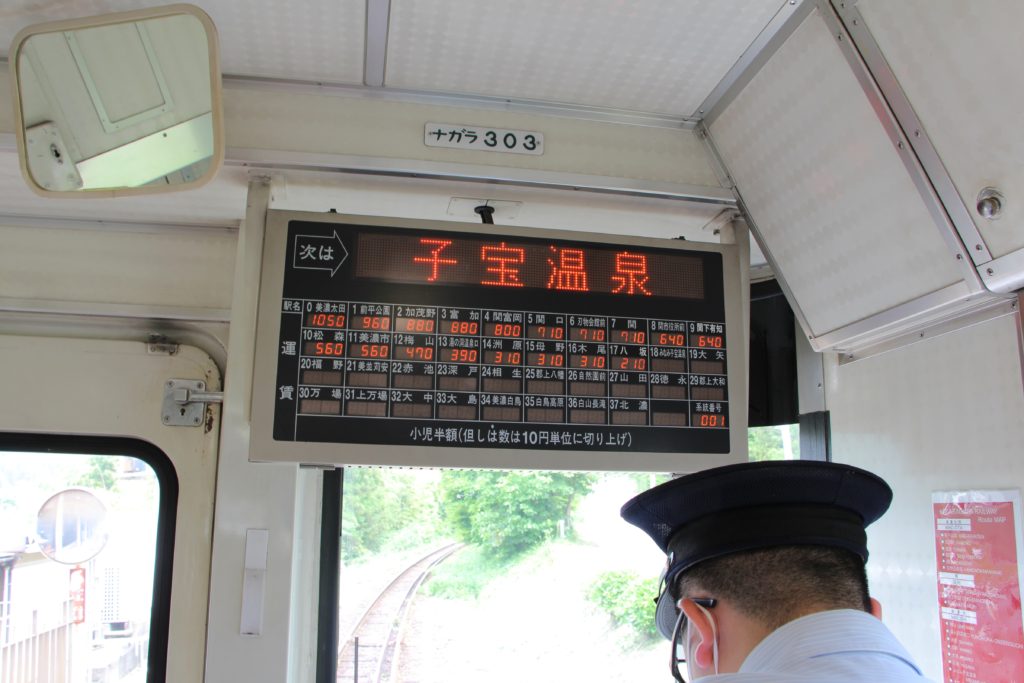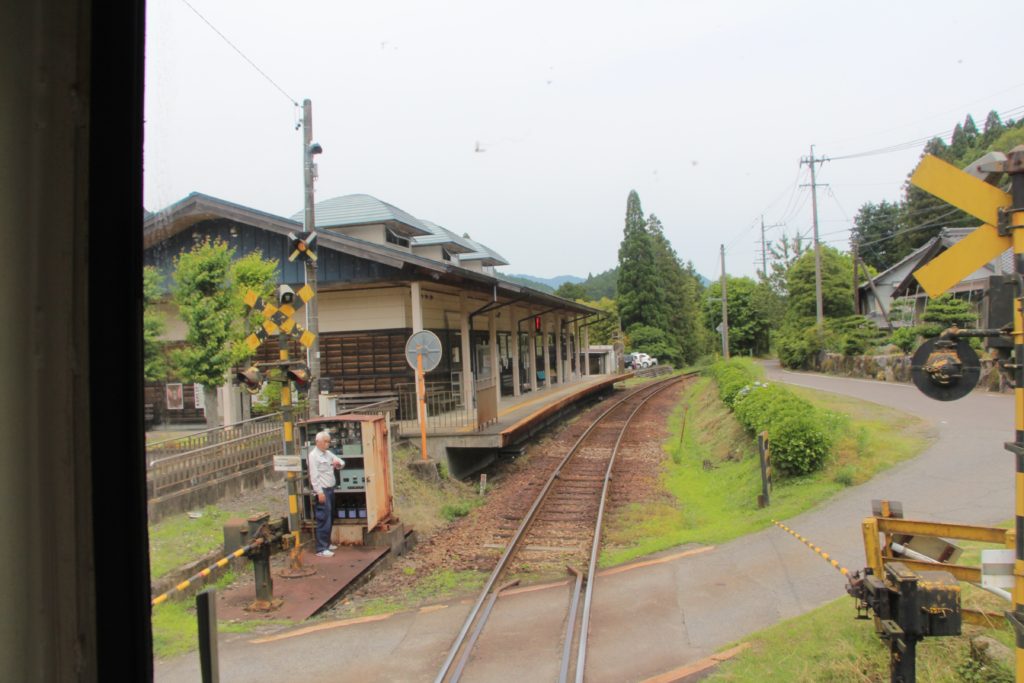 Finally arrive at this hot spring in a train station! Only a few steps to the entrance!
After arriving at Kodakaraonsen Station, remember to get a paper ticket from the conductor before getting off the train. Show your ticket at the front desk of the hot spring, you can get 200JPY off from the entrance fee of 600JPY.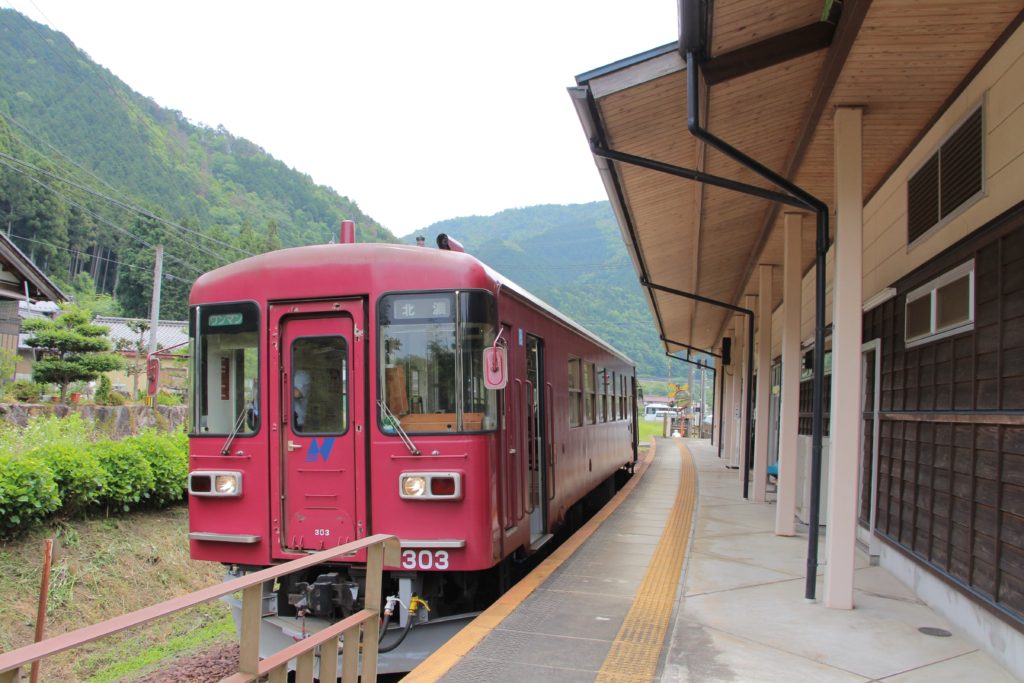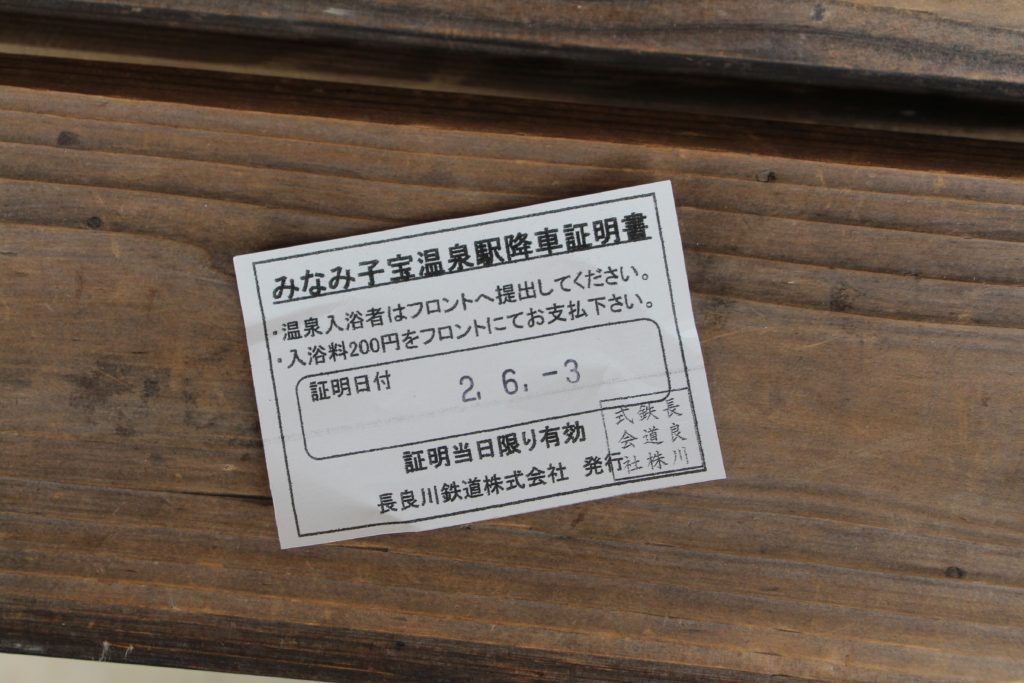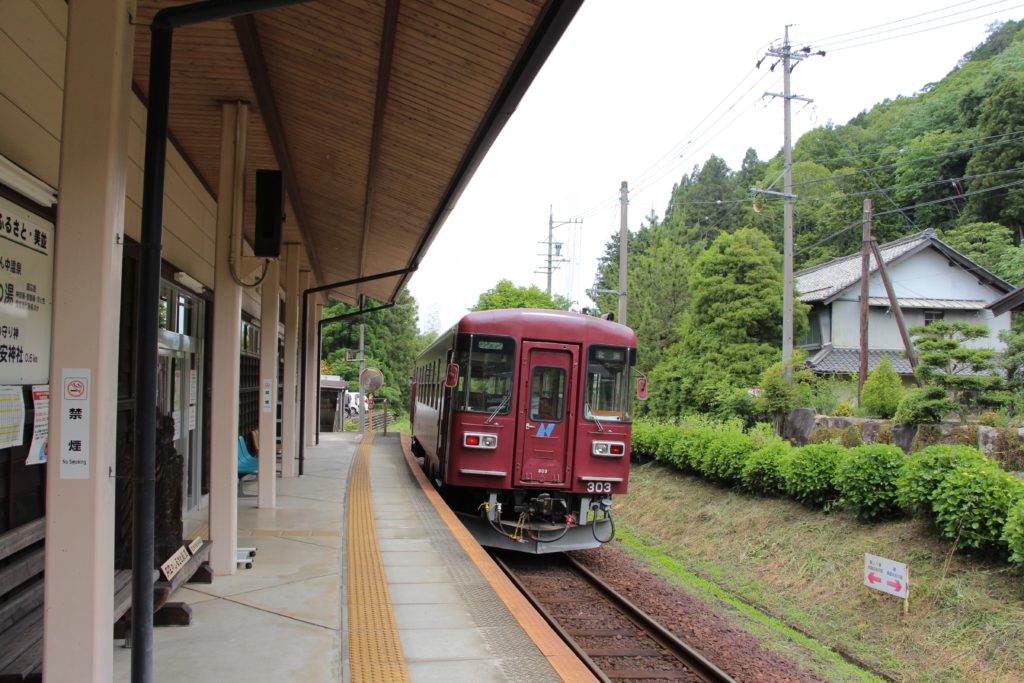 It is rare that a hot spring operating in a train station. This Minami-kodakaraonsen Station was established in April 2002. It was selected to be one of the "Best 100 stations in Chubu area" because of its uniqueness and modernness on the same year.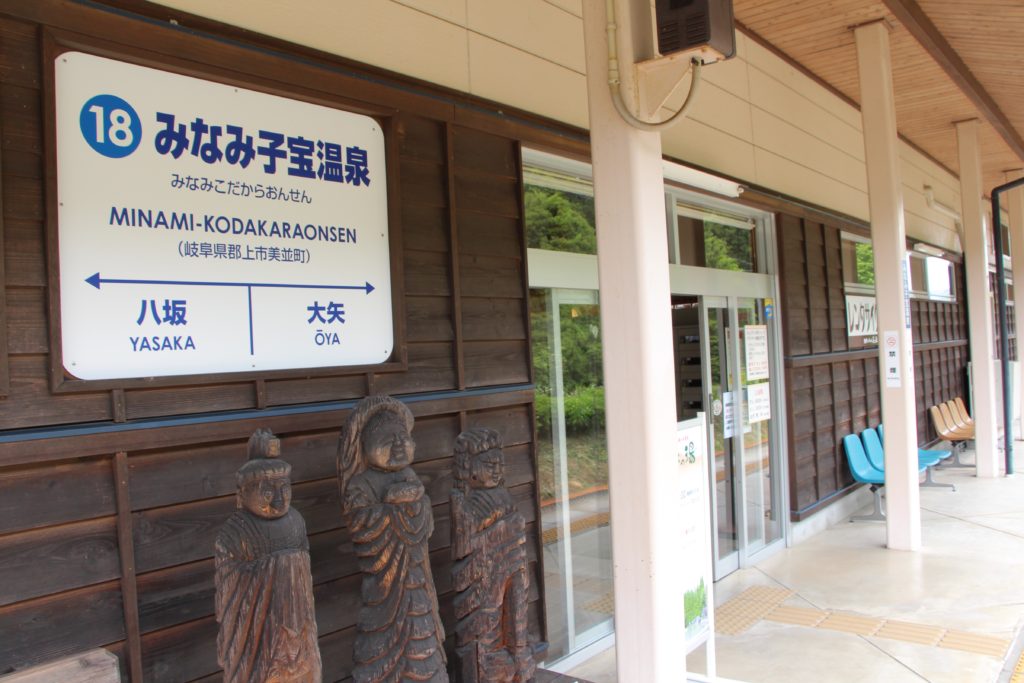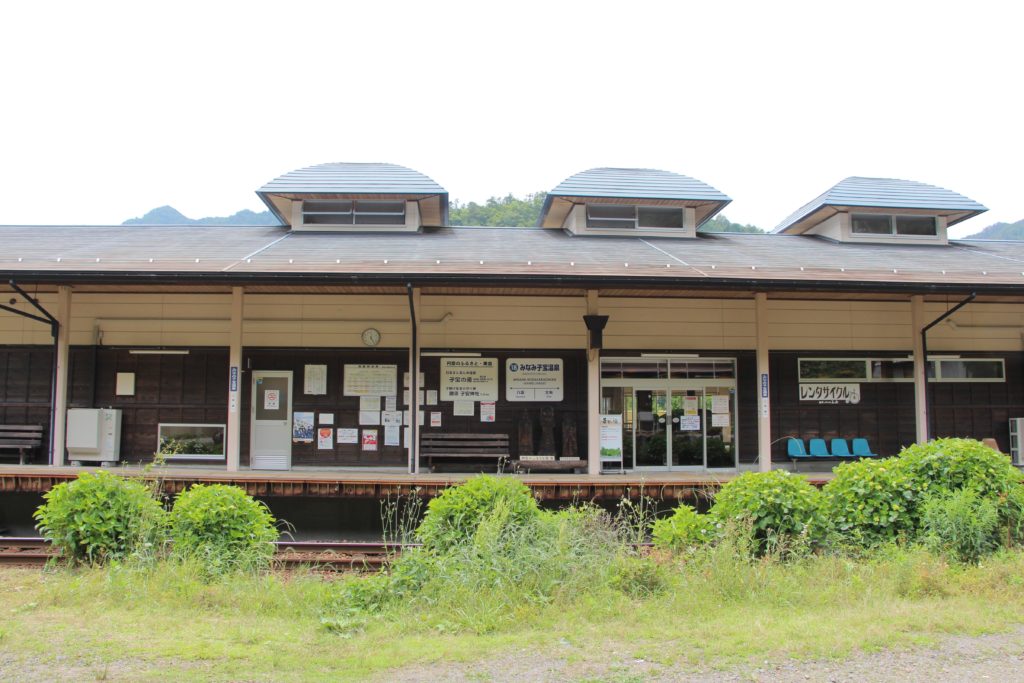 When we get off the train, we only take a few steps to enter the automatic door of the entrance of Nihonnomannaka-onsen Kodakaranoyu. Having an entrance at the station is one of the main characteristics here. Other than that, there is one more entrance in the front.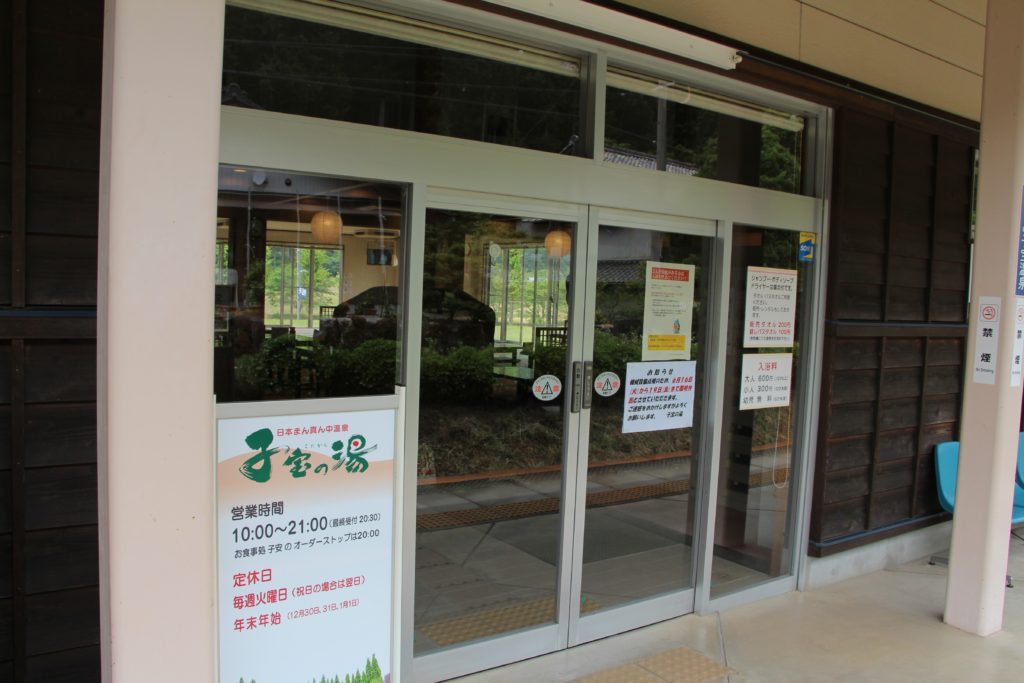 If you come by car, please get inside through this entrance.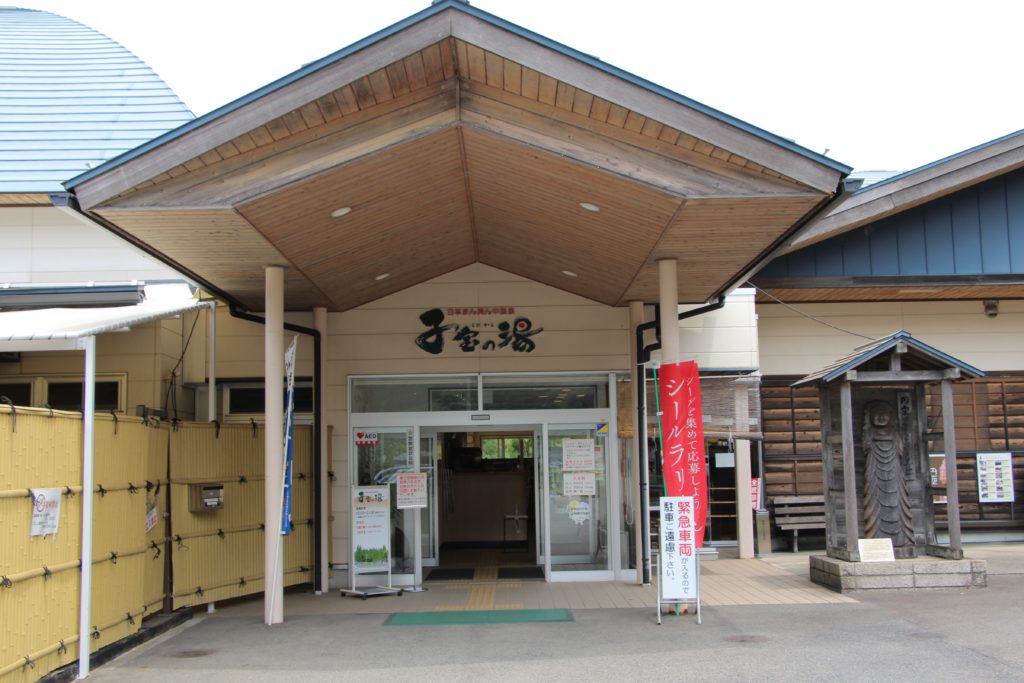 After going through the entrance, we see this signal above the automatic door. This signal is indicating the arrival time of the next train. Red means after 5 minutes, yellow means 15 minutes and blue means 30 minutes. It is fun using signal to tell time.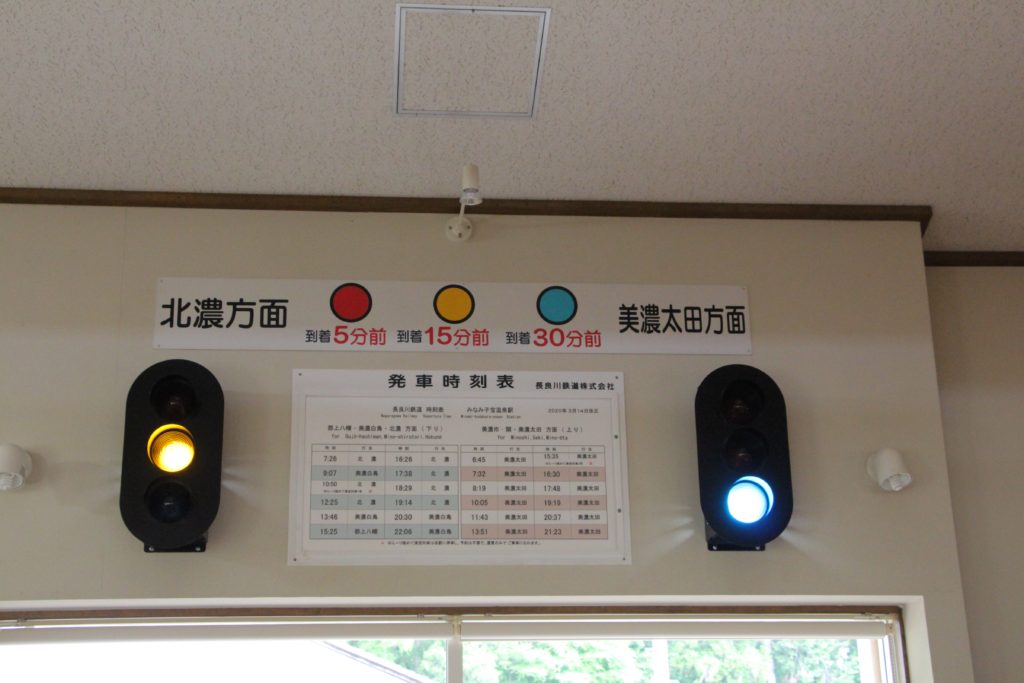 About TABITABI Gujo

TABITABI Gujo editorial
TABITABI Gujo is a general media site for sightseeing in Gujo introducing attractive tourist spots in Gujo with a slogan of "Gujo, a place you want to visit many many times." While knowing more about Gujo, we continue providing information on travel suggestions during each season in different areas, as well as the latest information of Gujo-shi.
Photographs by TABITABI Gujo Editor Team