[Winter Journal] Staying at a rental cottage at the snow resort at Gujo!

Welcome to our snow resort, Gujo!

Many visitors come to Gujo for skiing or snowboarding on a day trip.
Although Gujo is very easy to access requiring only 80 minutes from Nagoya and 3.5 hours from Kansai area, visitors can take a day trip using the highway, we, this time recommend you stay overnight and enjoy a snow trip.
If you are planning to stay in Gujo, now I have a new choice for you! How about staying at a rental cottage!
If you stay at a rental villa, you can avoid contact with other guests, and you can enjoy yourself fully with your family and friends without hesitation.

Cottage with snowy scenery is like the world in a fairy tale.
This time we are introducing a stylish rental cottage stay in winter where you can experience an extraordinary life.
Make a tour going to all 6 ski resorts!
Our destination is TAKASU MOUNTAINS, a snow resort area.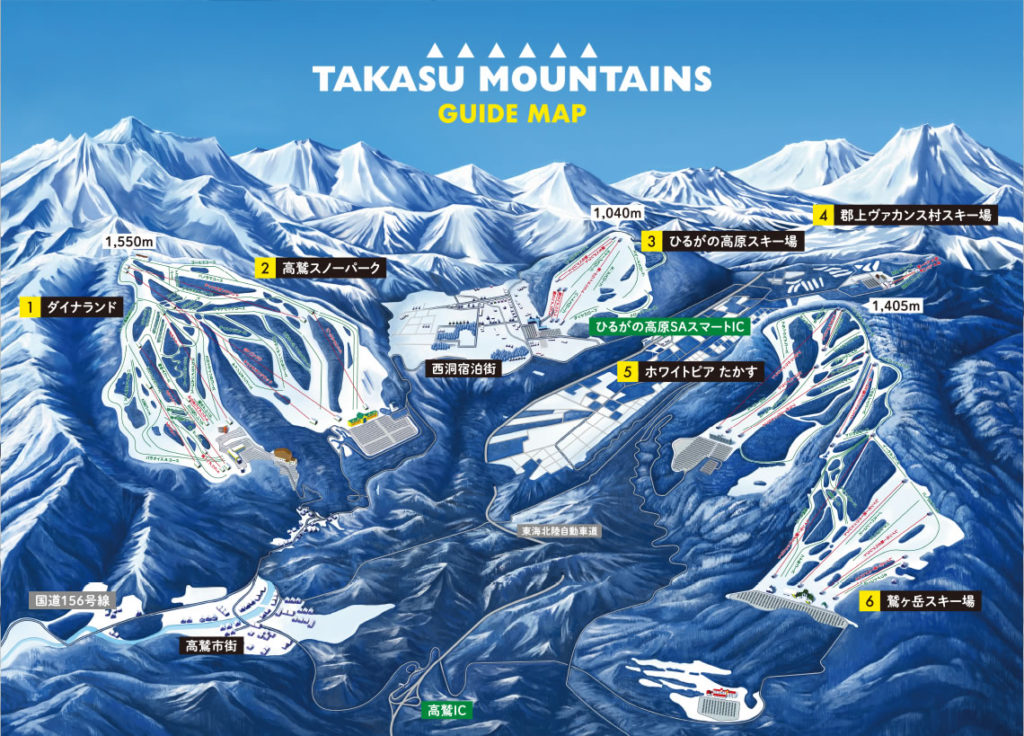 As one of the largest ski resorts in western Japan, TAKASU MOUNTAINS consists of six ski resorts (Dynaland, Takasu Snow Park, Hirugano Kogen Ski Resort, Washigatake Ski Resort, White Pier Takasu, Gujo Kogen Vacance Village Ski Resort) in Takasu area of Gujo. Each of the six ski resorts has its own characteristics and is attracting a wide range of people, from advanced skiers who want to enjoy long rides or tree runs, to families.
"Common lift ticket" for 5 ski resorts and a shuttle bus "Takasu Snow Shuttle Bus (Free of charge)" connecting each ski resort and hotel, so you can go around 6 ski resorts freely.
We have introduced all the features of each ski resort at the link below. Please choose your favorite ski resort below!
→ Go to an article introducing TAKASU MOUNTAINS
Let us go stay at a rental cottage! Choosing your favorite one is fun too.
Takasu-cho in the northern part of Gujo is called "Karuizawa in Gifu" because of its climate. It is a summer resort with a refreshing highland breeze in summer and turns into a snow resort with abundant snowfall in winter. It is also a popular villa area where you can enjoy the beautiful natural scenery and extraordinary life throughout the four seasons with many kinds of rental villas.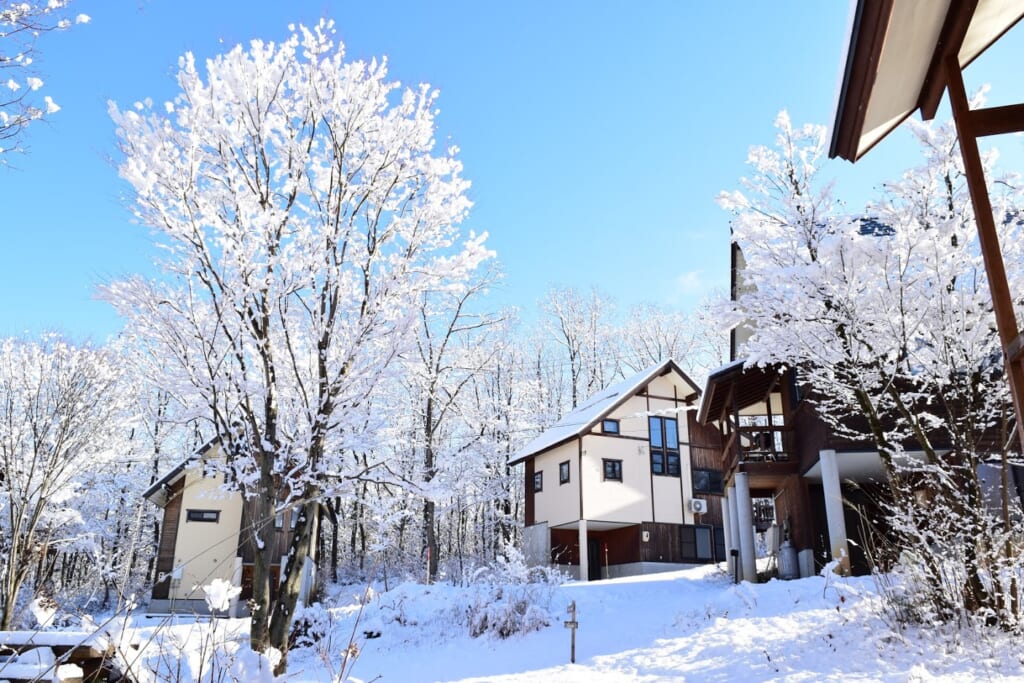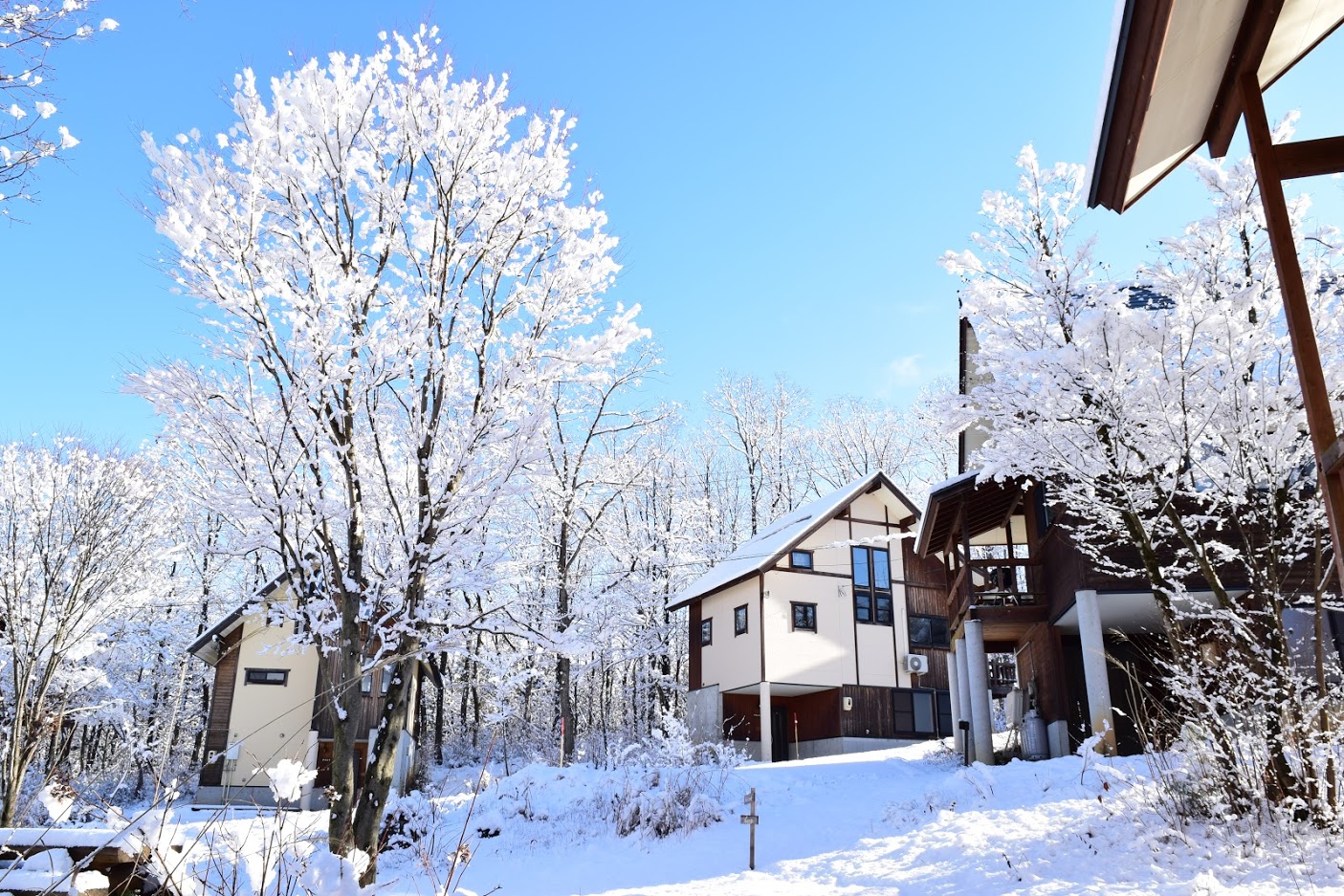 Each owner of these villas created their own characteristics for each building. Various designs and concepts are depending on the cottages, and no one is the same.
From compact cottages for up to 3 people per building to cottages that can accommodate up to 30 people, it is one of the pleasures to choose a cottage to stay in according to the number of people in your group and your preference.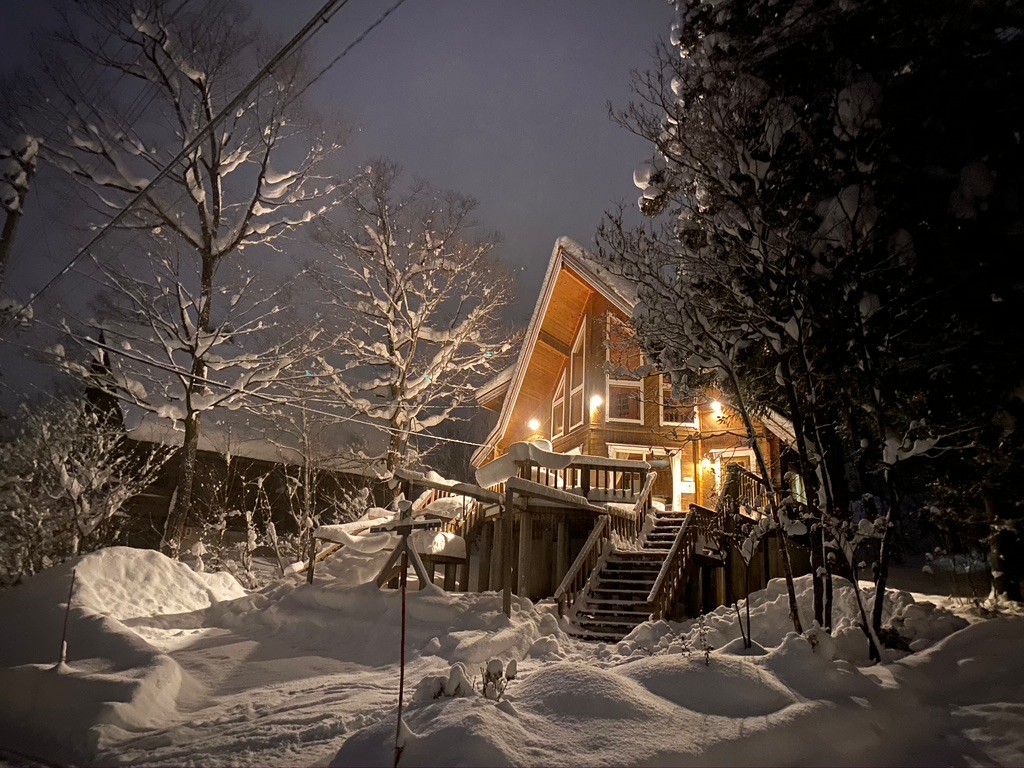 Spending your time
The most attractive point of staying at a rental villa is the high degree of freedom!
You can spend time flexibly without a fixed time for dinner or a bath.
All tableware and cooking tools you needed are available, so you can enjoy cooking freely with your own ingredients. You can have dinner surrounded by friends and family in a cozy atmosphere while staying at a resort. You can spend your time leisurely.
A new form of accommodation!? Camping with snow!
Relaxing under clear air, silence, and starry sky is really healing.
Cold weather goods such as sleeping bags and stoves and camping gear are essential, but this is also one way to enjoy!
There is also a chance to try a little core winter outdoors!
Night at the ski resort of TAKASU MOUNTAINS is fun!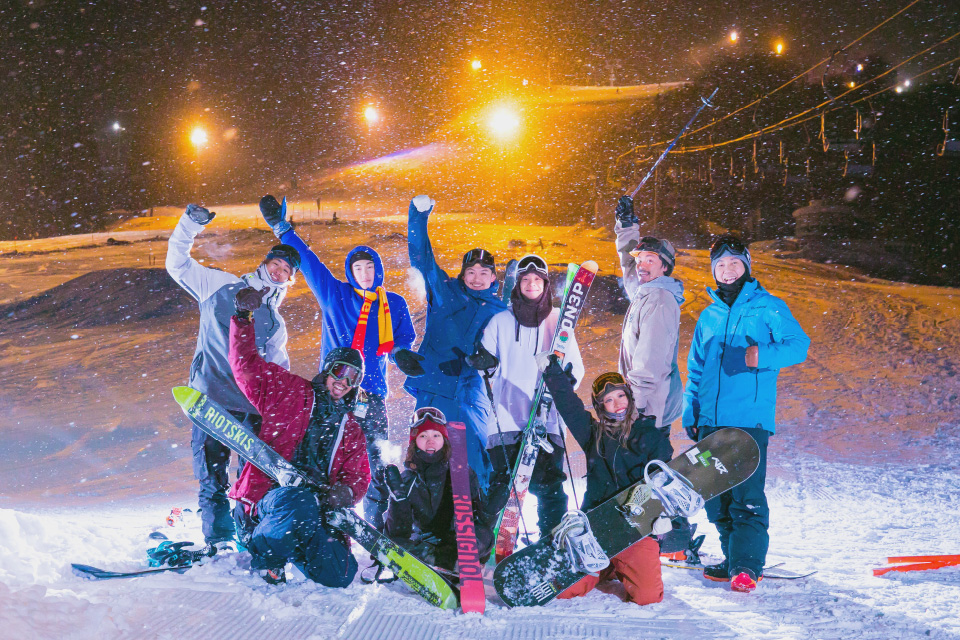 Dynaland is opening at night for Night DYNA from 18:00 to 23:00 every day from December 29, 2021, to March 20, 2022 (12/31 excluded). From the 2021-22 season, a new surf ride park where you can play on the terrain even at night!
At Washigatake Ski Resort, overnight skiing, which is rare in Japan, is held on Saturdays during peak season! You can enjoy a snowy mountain overnight until morning!
Please reserve your villa earlier!
It is a very popular rental villa with many repeaters coming again and again. It is also attracting a lot of attention as a new lifestyle.
If you are not fast enough, you may miss your reservation for your favorite cottage as it is on a first-come-first-served basis. Please come and make your best memories of Gujo in winter with early planning and booking!
---
Recommended rental villas / cottages
Ork Hirugano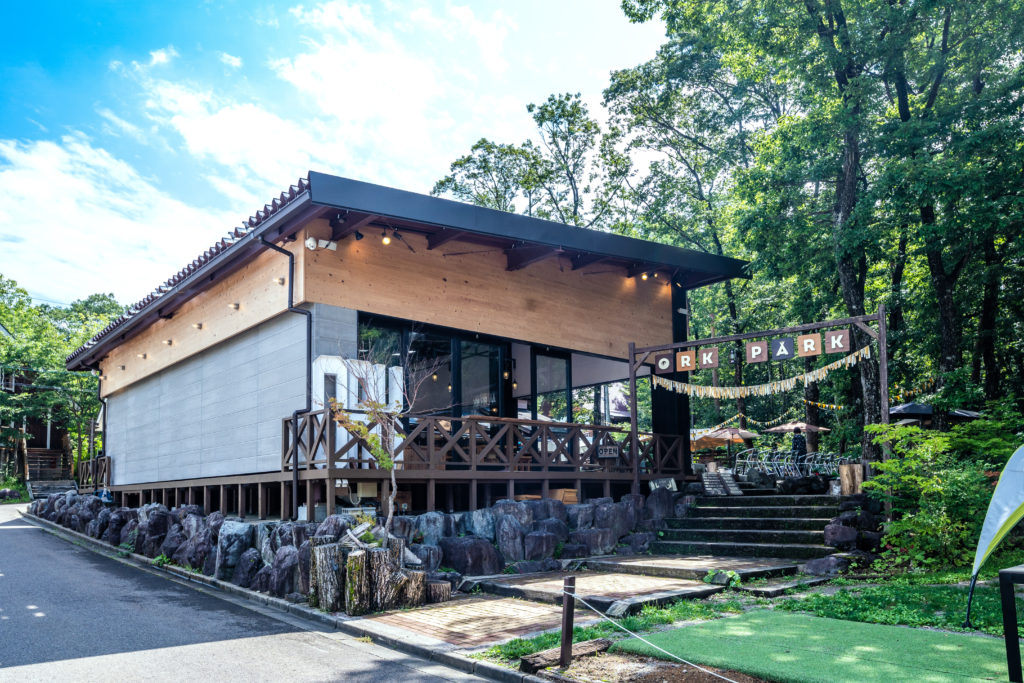 3 minutes from Hirugano Kogen SA Smart IC (For ETC only) of Tokai Hokuriku Expressway. Only 15 minutes drive to all ski resorts.

◎Other nearby rental villas
All other rental villas you can find in TAKASU MOUNTAINS area. You can use it as a base for your trip.
---
◎TAKASU MOUNTAINS
Consists of 6 ski resorts and 5 ski hotels, "Dynaland", "Takasu Snow Park", "Hirugano Kogen Ski Resort", "Washigatake Ski Resort", "Whitepia Takasu", "Kunigami Kogen Vacance Village Ski Resort", creating a huge snow resort. They have started cooperating since 2019.
---
Sponsored by member of GUJO Outdoor Experiences