Encountering New Things at a Village, Itoshiro
Tag:
/*php var_dump($paged); */ ?>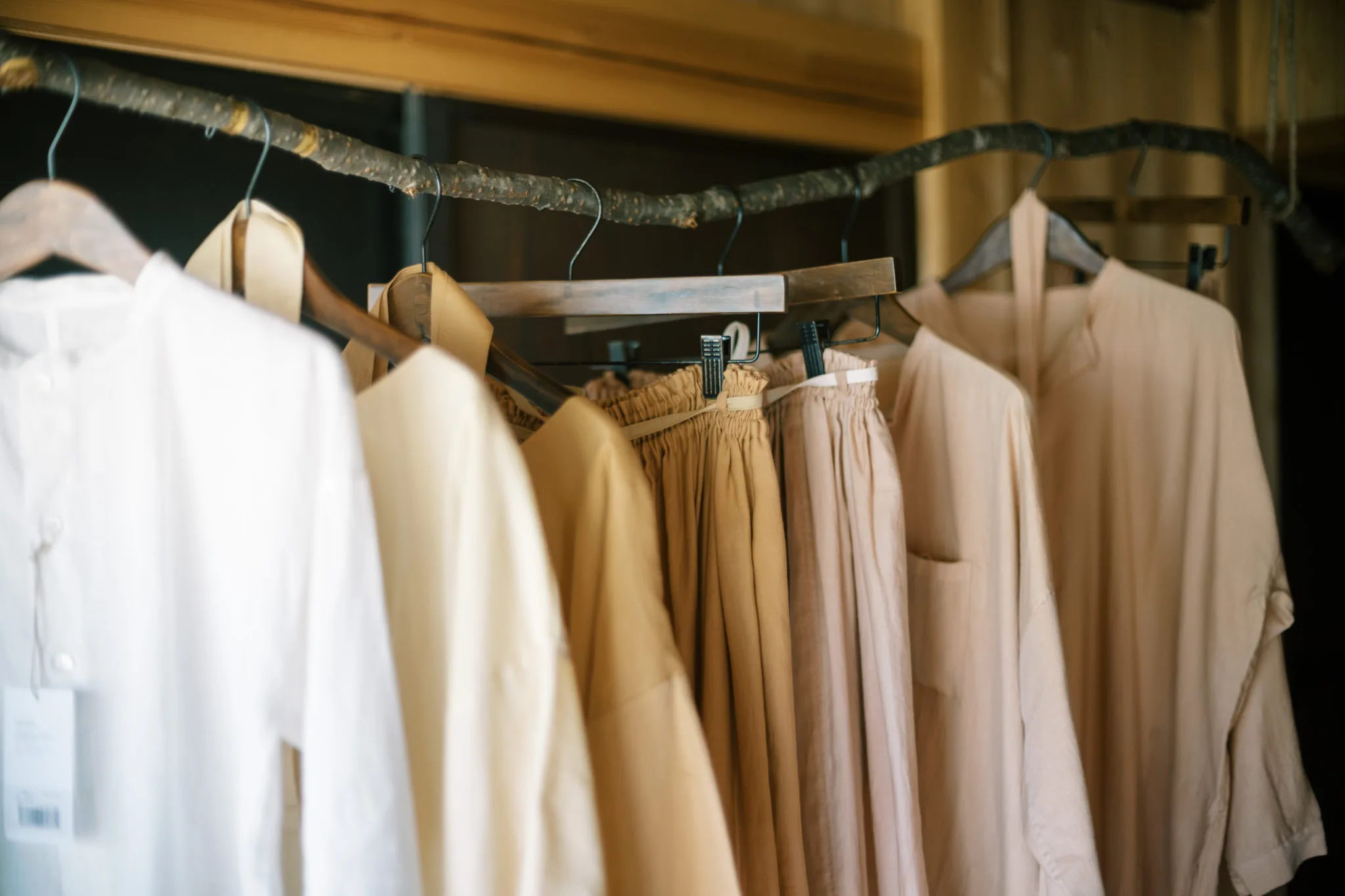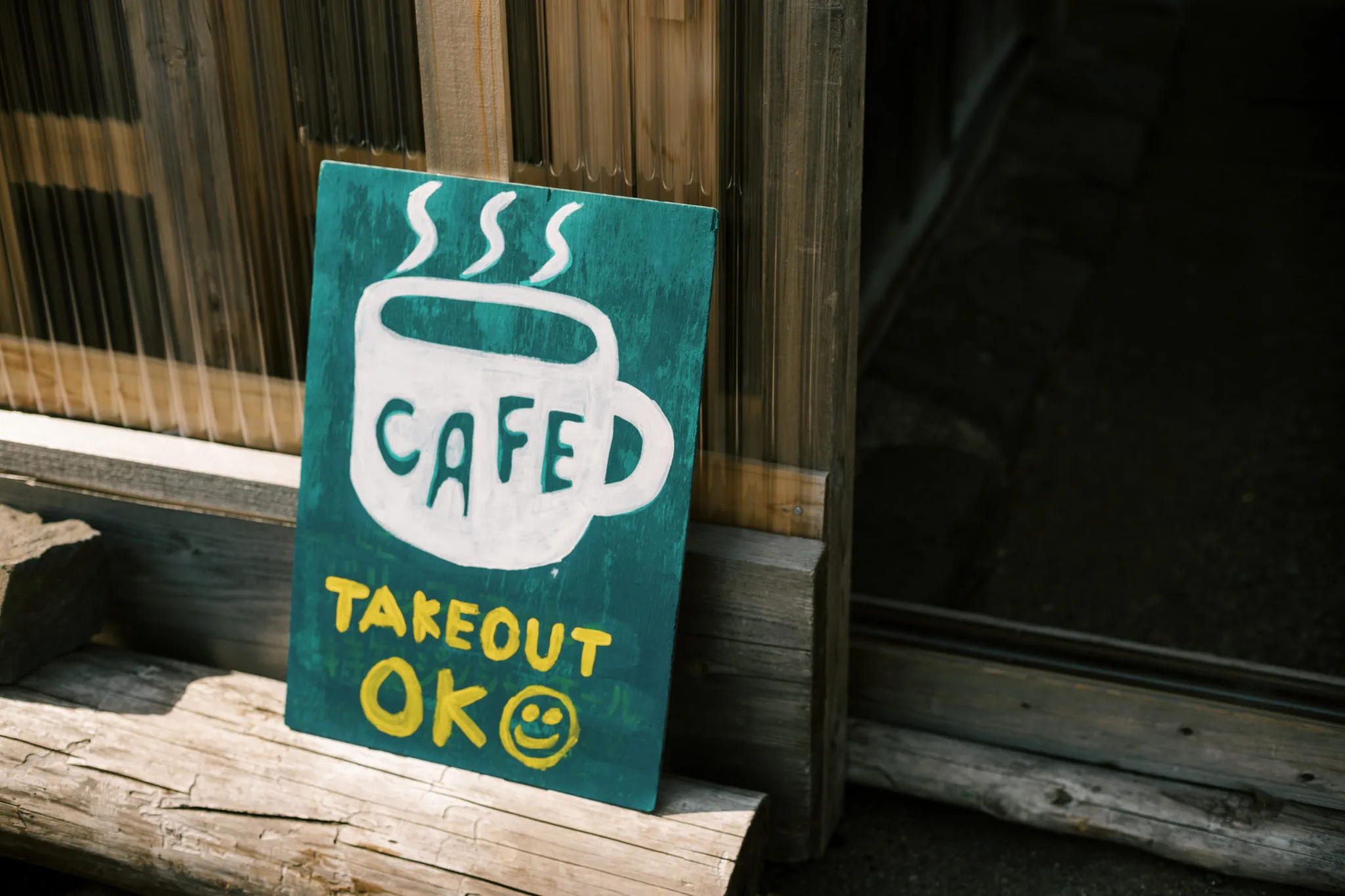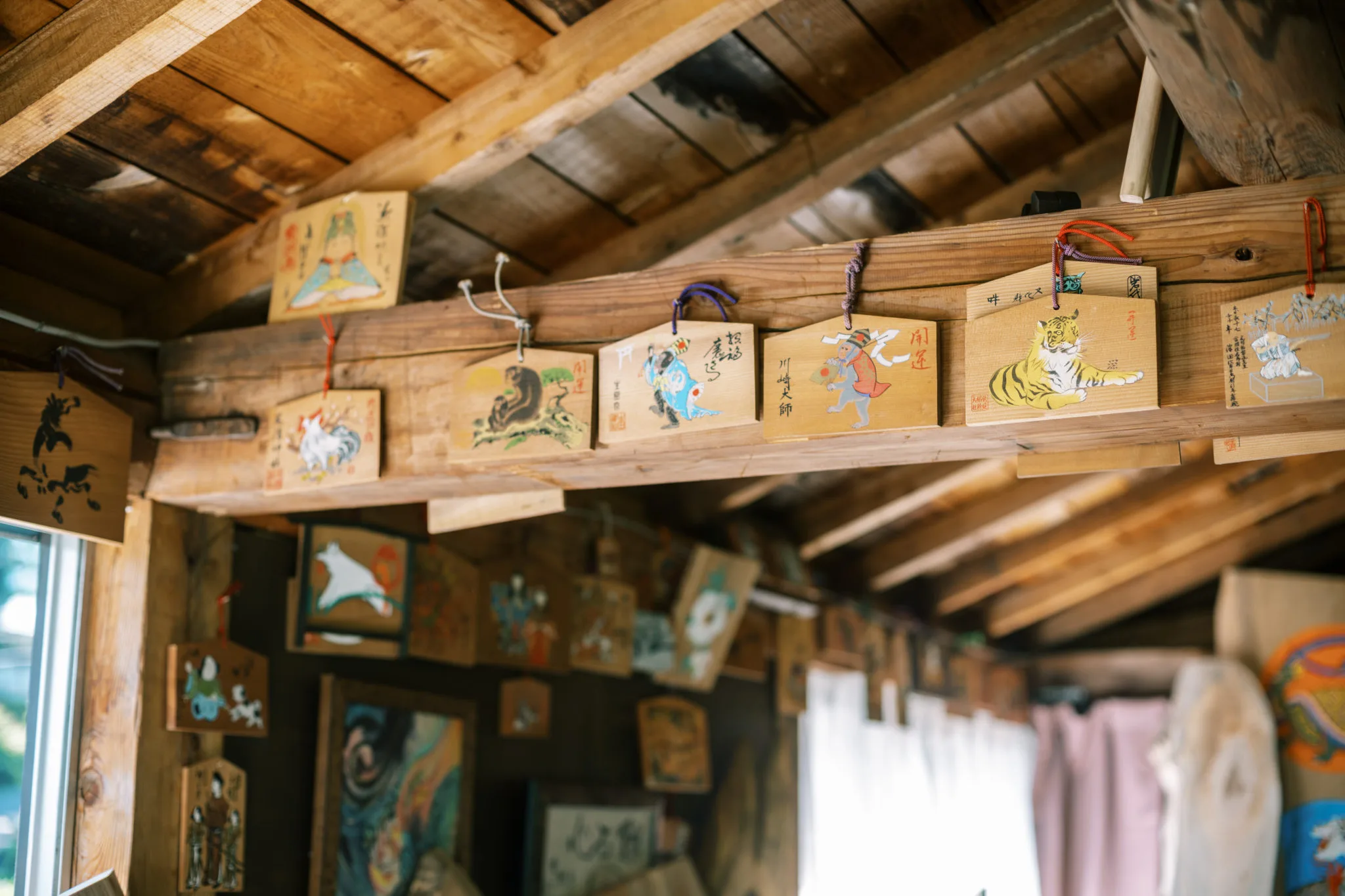 Driving for 40 minutes from Shirotori Interchange, we arrive at the village, Itoshiro, near the foot of the spiritual mountain, Mt Hakusan. There is a phrase from primary school's school song saying, "Another heaven deep inside the mountain". Sky is clear and bright in the mountain with attitude of 750m. Water stream is rapid at the source of river. Natural resources are very rich up on the mountain.
Itoshiro Yohinten, reproducing Noragi from the nature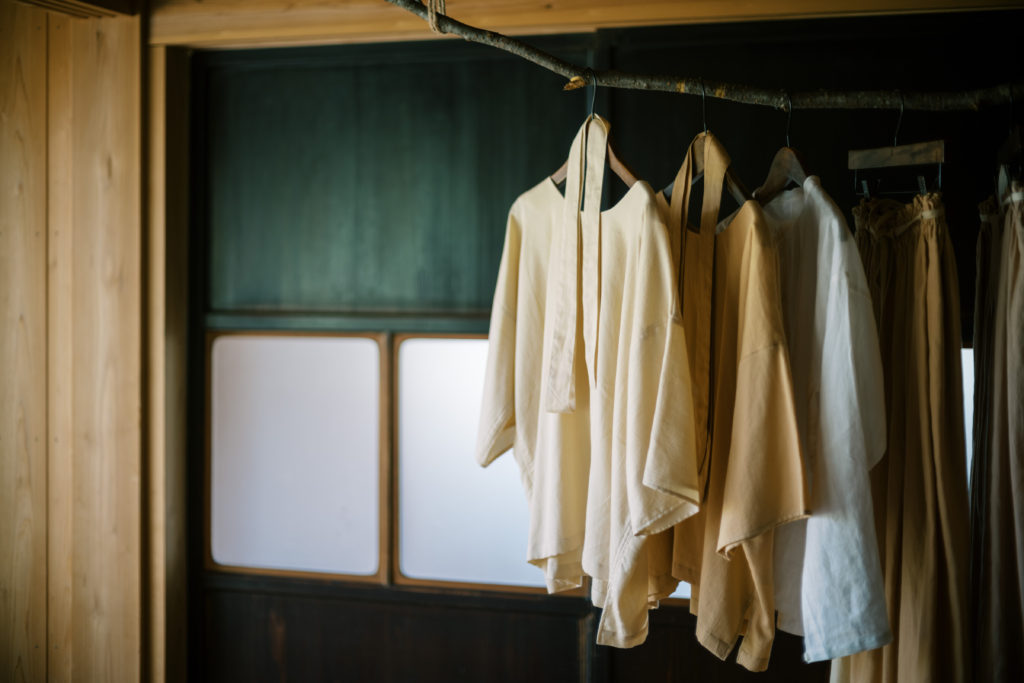 The first destination I chose is Itoshiro Yohinten. I am curious that how to run a fashion boutique in a deep mountain.
We start driving at 9:30 from Shirotori Interchange and head north from National Route 156. After 10 minutes, turn left to route 314. Drive 30 minutes more along the ridge of the mountain, we see the entrance of Itoshiro area and Itoshiro Yohinten nearby.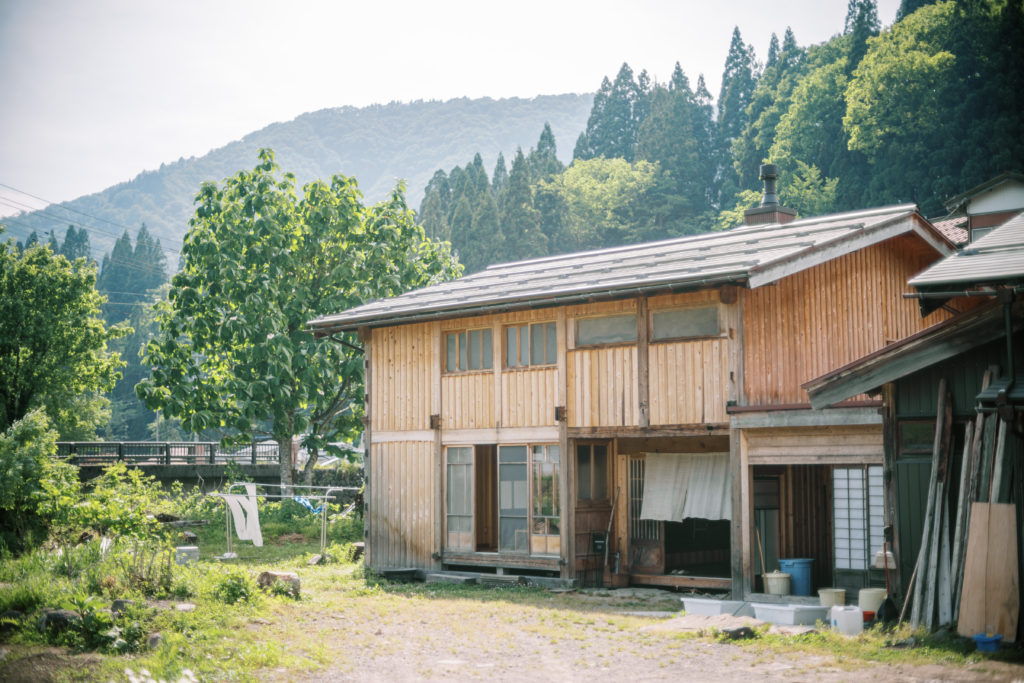 The owner of the shop Ms Kaori Hirano is from Gifu-shi. When she visited Itoshiro in 2007, she fell in love with this village. She decided to start her business here in Itoshiro. The business she chose is fashion boutique, which is very different from what she used to do.
She wants to make all fashion, which represents herself, by her own hands, instead of letting others to make for her.
When she first opened the shop in 2012, she focused on reproducing Noragi (Farm clothes). Now she rearranges clothes in modern style and starts a workshop doing nature dyeing and indigo dyeing. Not only focus on beautiful colors and formation, the production at Itoshiro Yohinten impresses many people.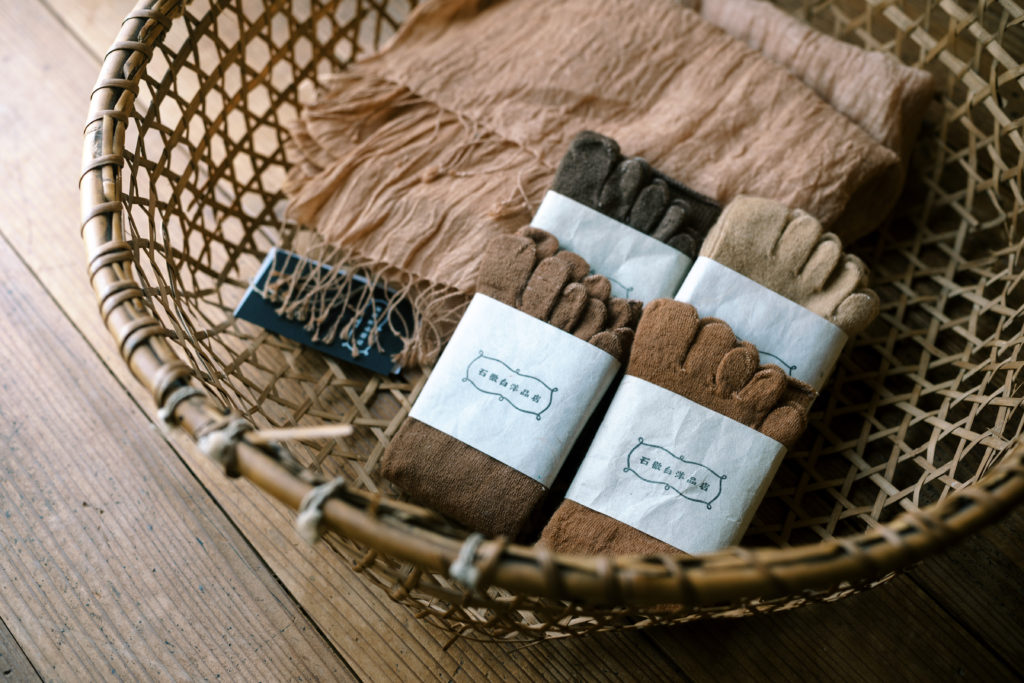 Trying indigo blue dyeing at Itoshiro!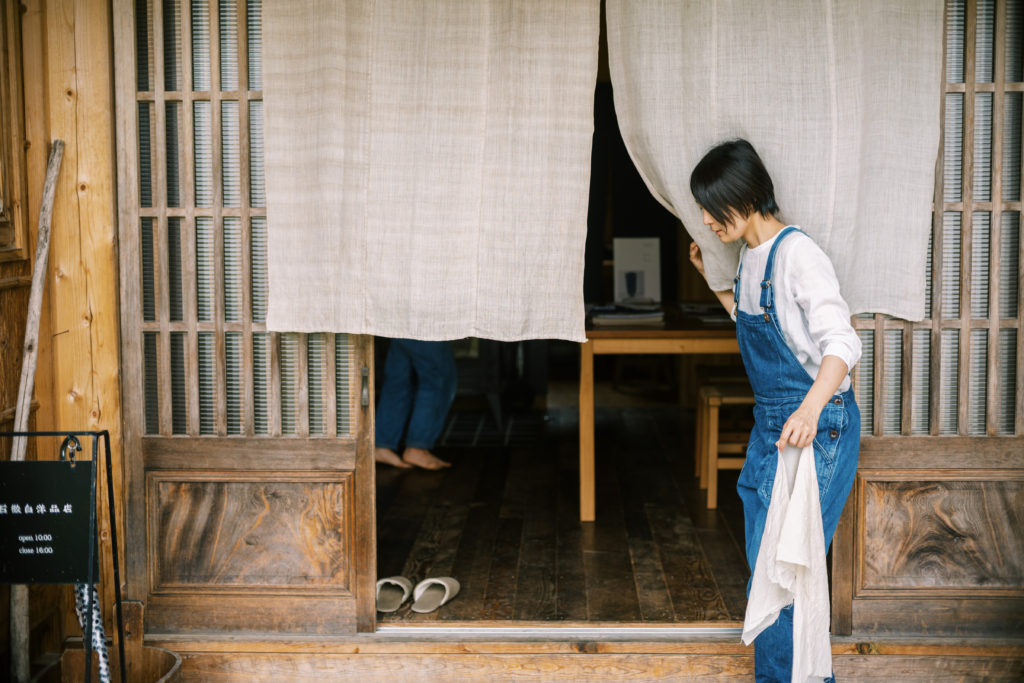 Aigame, pots for dyeing are placed next to the shop. They dye every day from early summer to autumn. The ingredient making the blue color is Sukumo, made by people from Itoshiro and Gujo-shi. Fashion created from field makes me feel excited!
I apply indigo dyeing workshop immediately! My guide is Ms Namiho Takaoka. She starts her career as a dyeing professional here from 2019.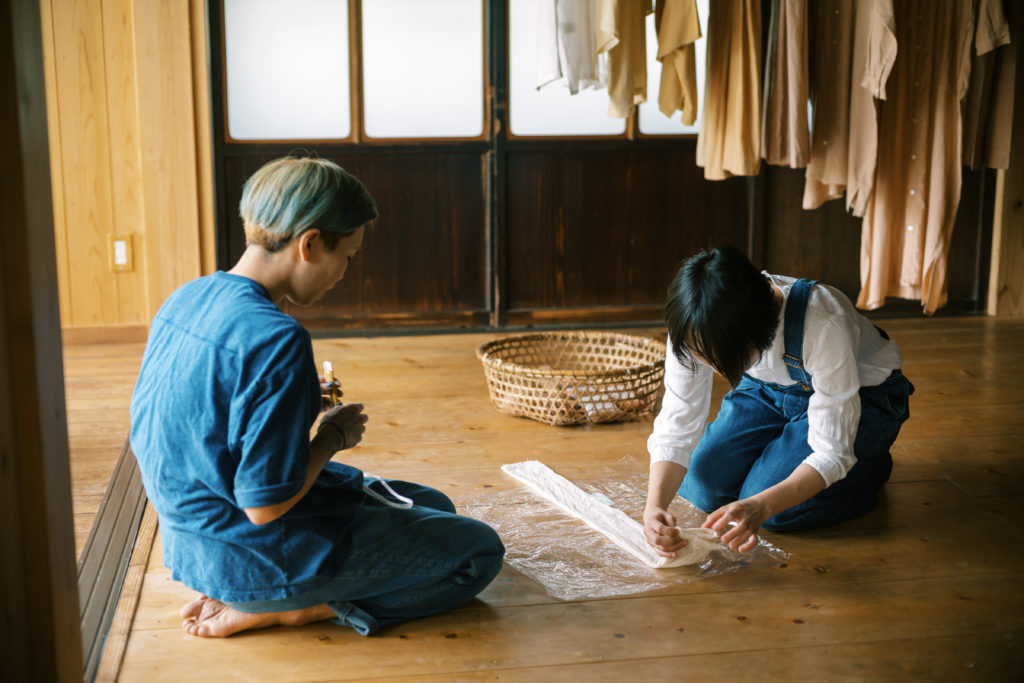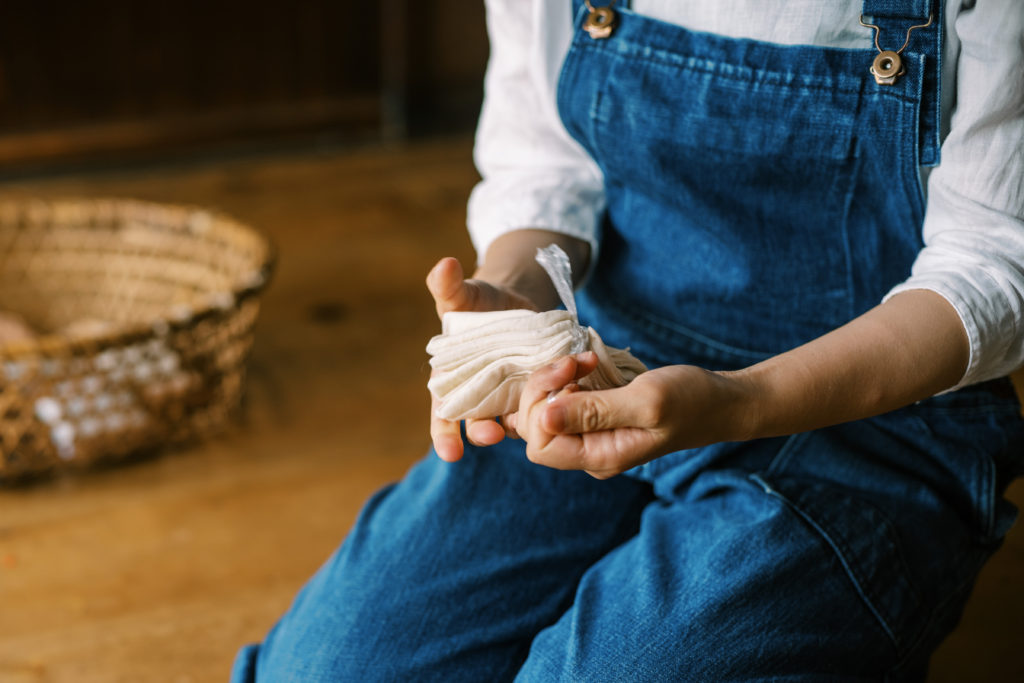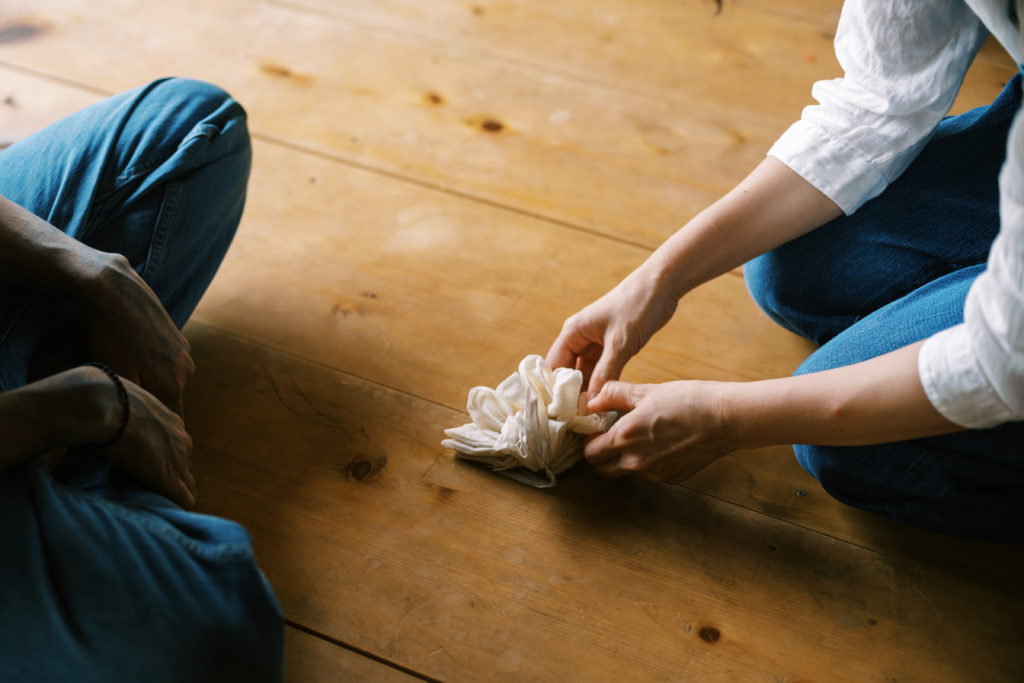 I bring my Tenugui (Hand towel) to the shop and start studying how to make a pattern.
Fold the towel in half and in triangle shape. After tying up tight, it is time to start! I am very excited to see how it will look like after dyeing.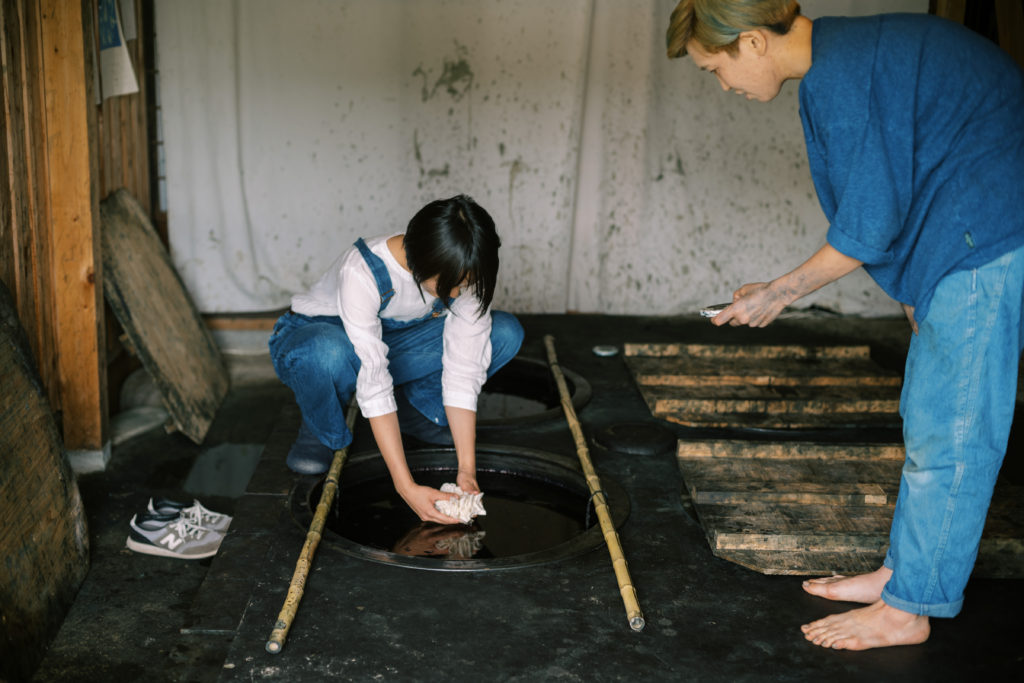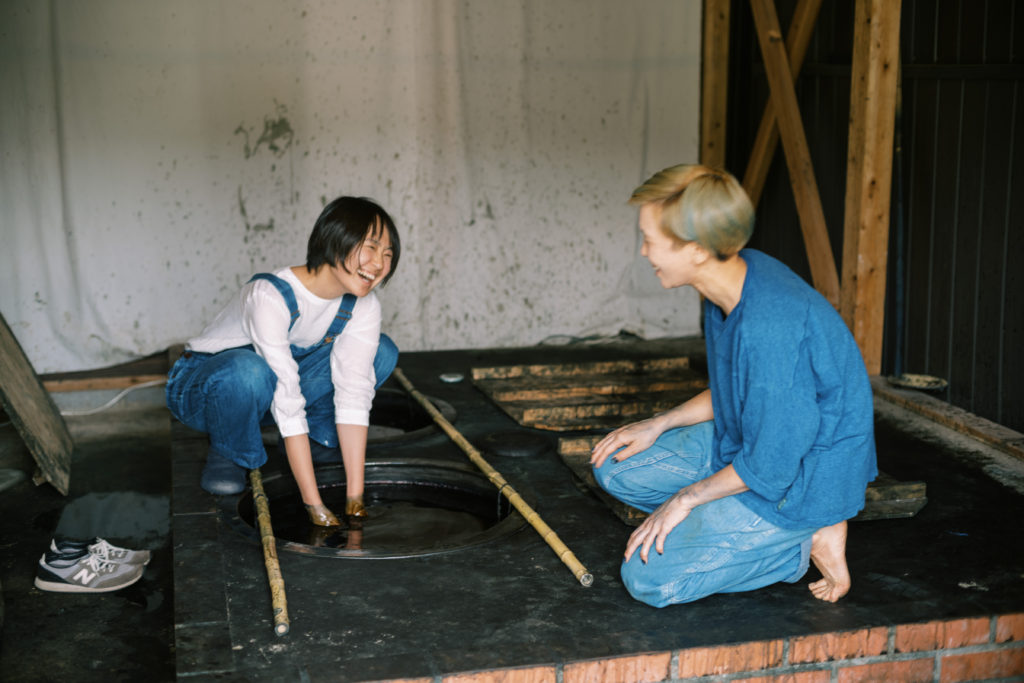 We move to the Aigame and ready to start dyeing. As the dye are all made from natural ingredients, you can put your hands into the pot directly. If you do not want your hands turn blue, you can put on gloves.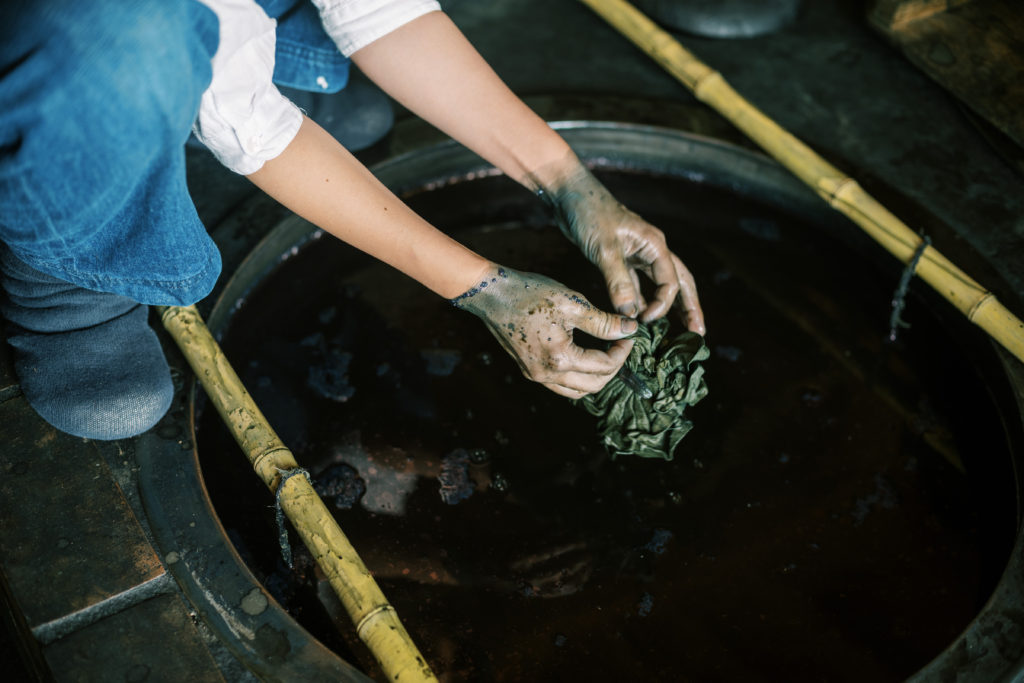 Cloths you pull out from the pot is green in color, not blue! This color only appears when it is freshly dyed. Ms Takaoka loves this moment the most.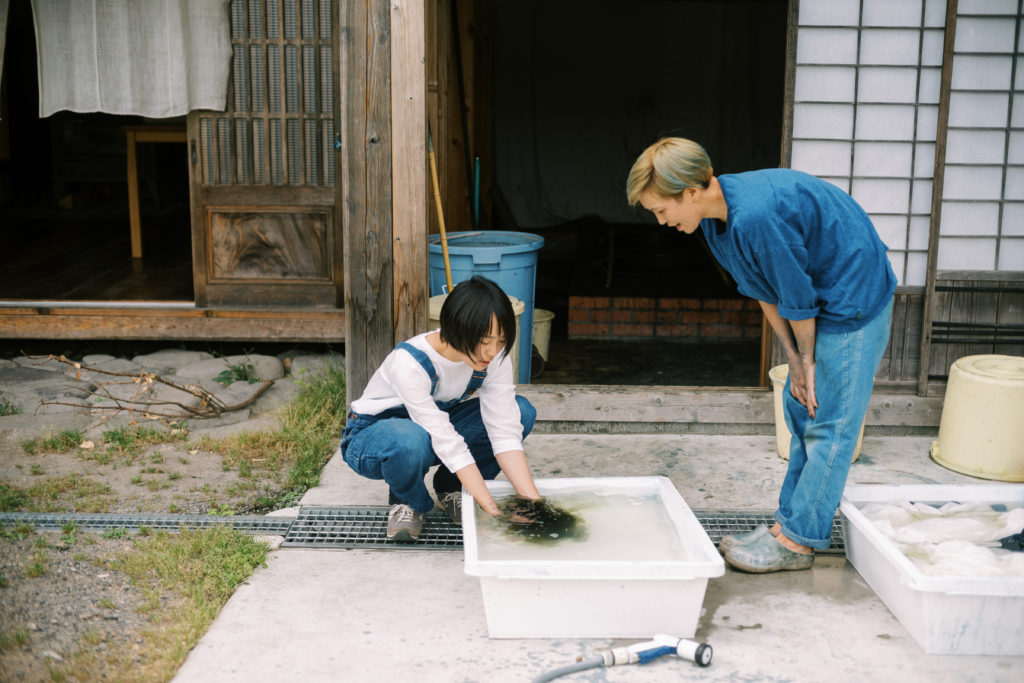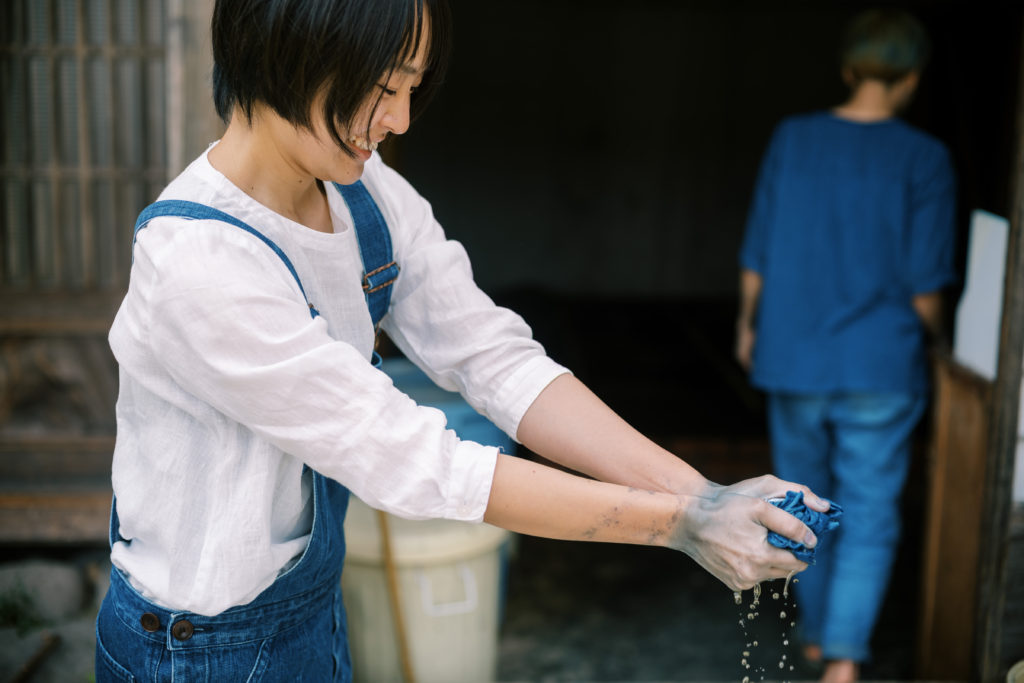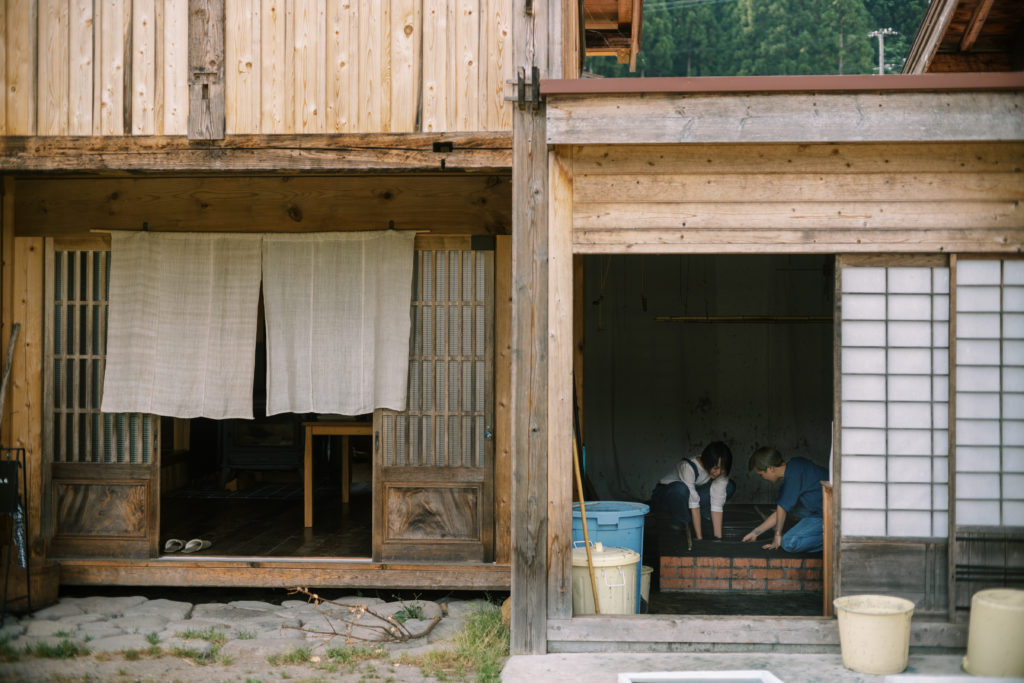 After washing carefully and do the dyeing again. Because this indigo dyeing "Natural Fermented lye" uses natural ingredients, dyeing water can be drained into the river or drainage.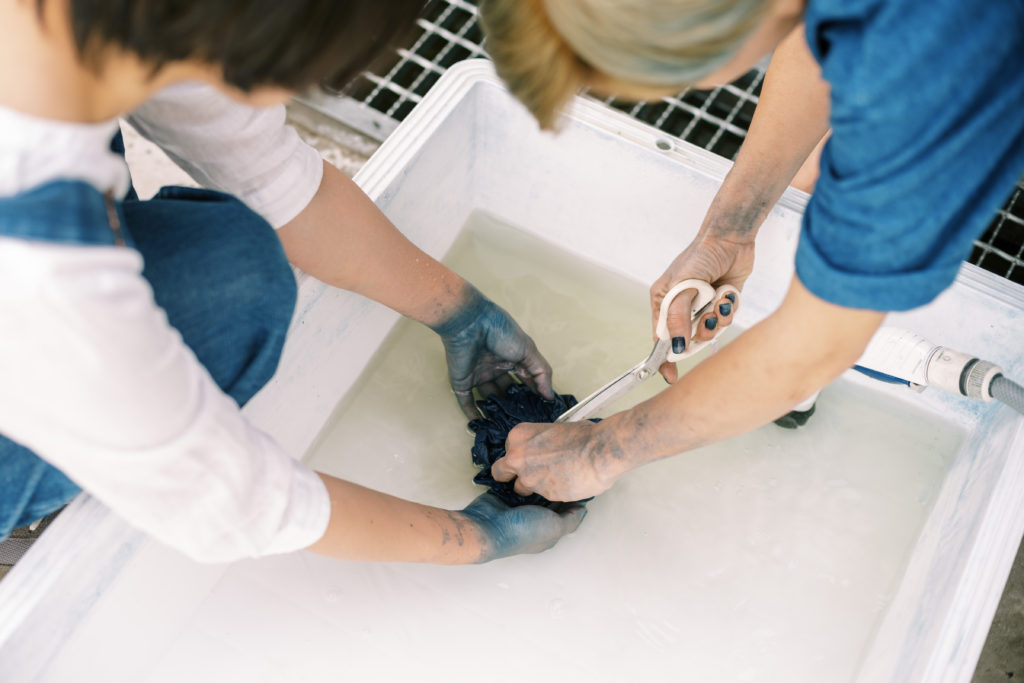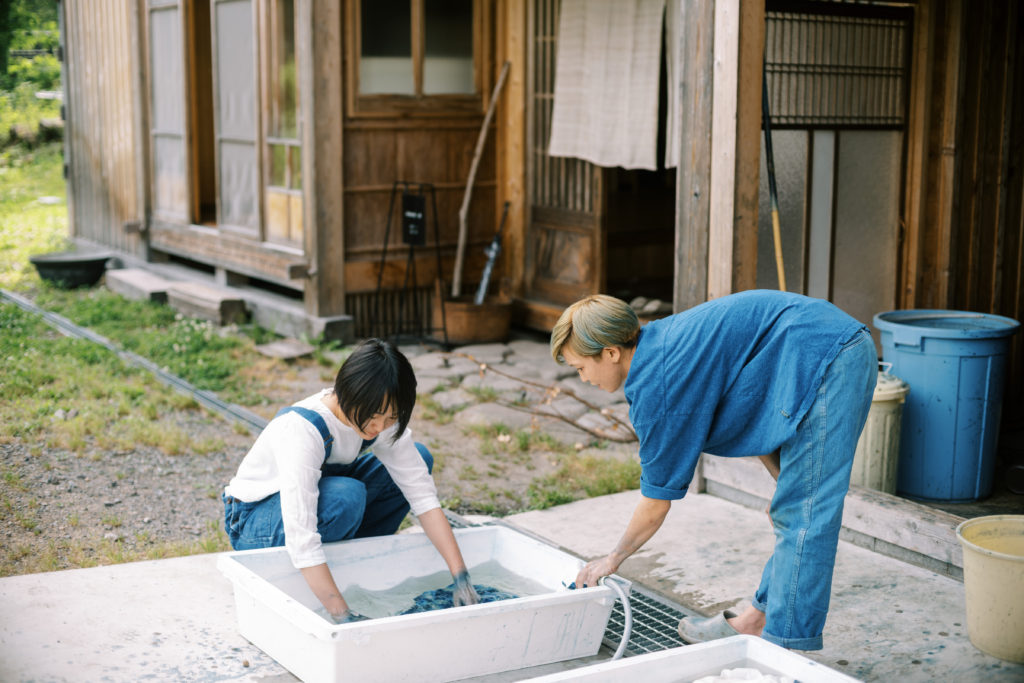 After dyeing it twice, my hands turn so blue! I still do not know how it is now before I open it.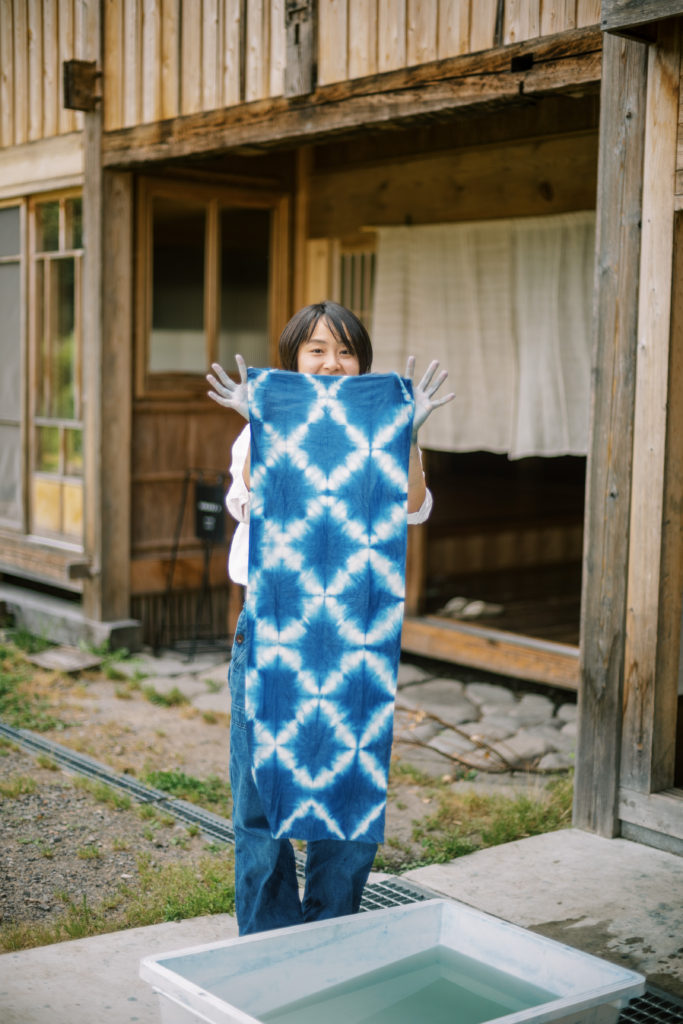 It is a diamond pattern! This beautiful gradation makes me feel so surprised!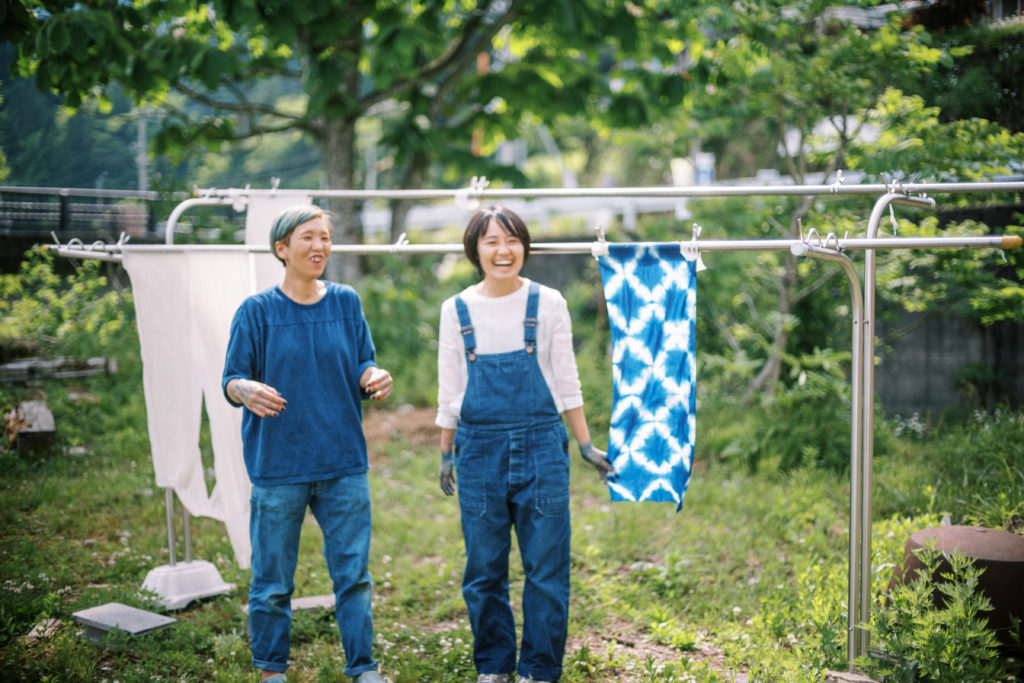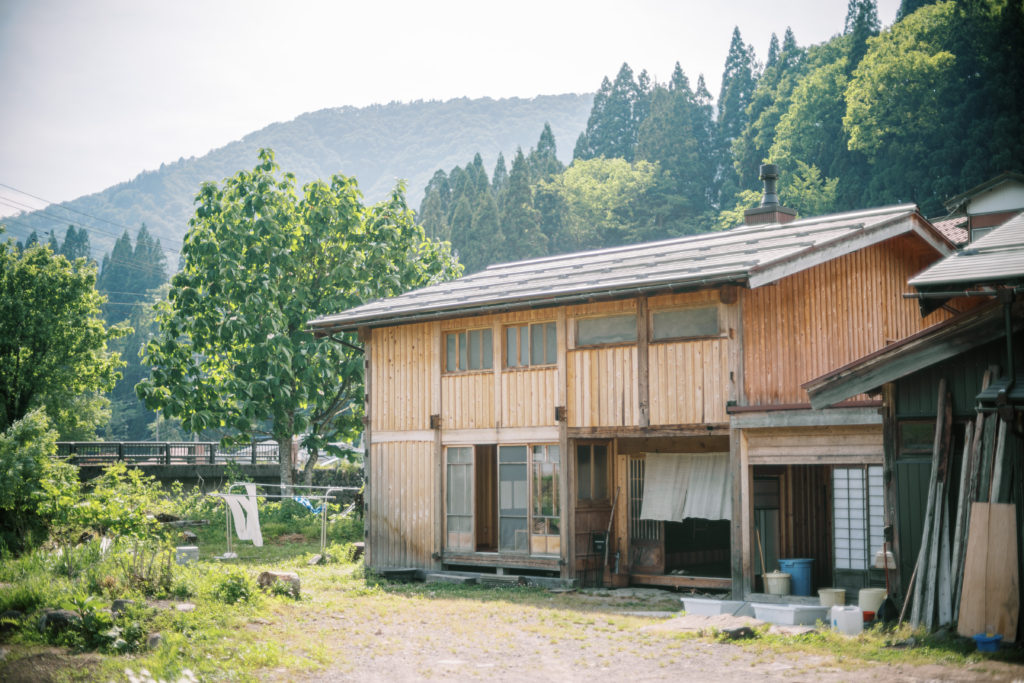 When it is dry under the sun, you can bring it home on the same day.
This indigo dyeing workshop only operates from June to September. You can choose from Tenugui, handkerchief, T shirt or others. It is suitable for present for yourself and your friends.
About TABITABI Gujo

TABITABI Gujo editorial
TABITABI Gujo is a general media site for sightseeing in Gujo introducing attractive tourist spots in Gujo with a slogan of "Gujo, a place you want to visit many many times." While knowing more about Gujo, we continue providing information on travel suggestions during each season in different areas, as well as the latest information of Gujo-shi.
Photographs by TABITABI Gujo Editor Team