TABITABI Gujo Editor Team
TABITABI Gujo Editor Team is within Gujo Tourism Federation operating this website TABITABI Gujo. TABITABI Gujo is a comprehensive media site for sightseeing in Gujo introducing attractive tourist information in Gujo.
We are waiting for requests such as "I want you to cover here!" "I want to know more about the suggested Itinerary!" from those who come for sightseeing. We are also looking for information such as "Please interview me!" "Please correct the information!" from those who live in Gujo.
Neko chief editor
Neko chief editor
Characters appear in


TABITABI Gujo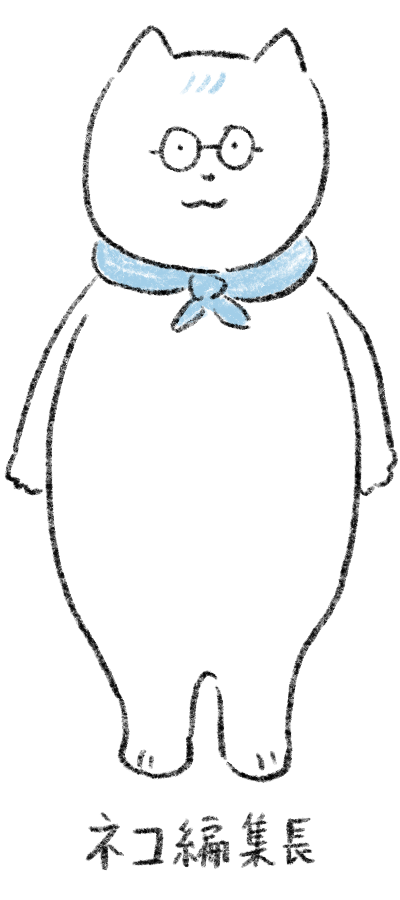 [ Neko chief editor ]
He likes to encounter things and people in Gujo and introduce the charms of Gujo to others. He likes taking a nap at the banks of Nagaragawa River.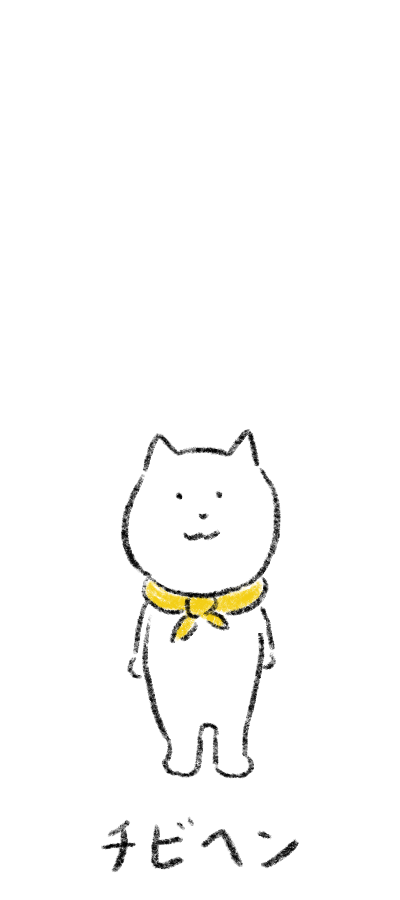 [ Chibi Editor ]
He follows his father Neko chief editor going around and is excited to meet Gujo's fun things and delicious things. He loves pickled steaks.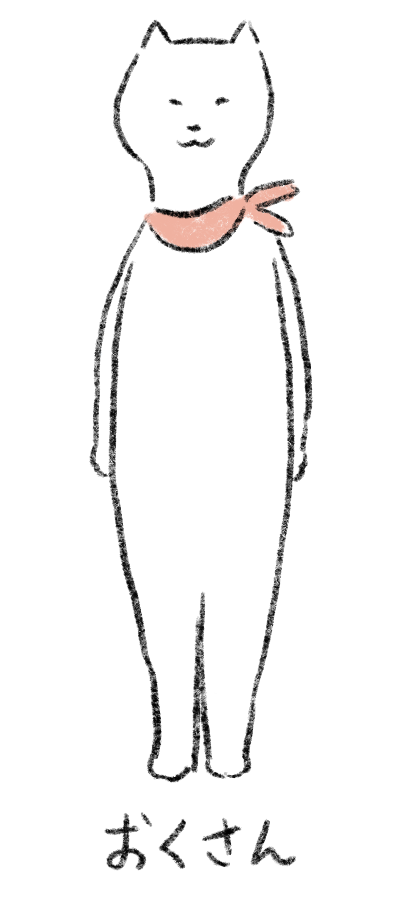 [ Oku-san ]
Neko chief editor's wife. She likes living with clear water in Gujo so much. She is practicing Shirotori Odori dance by watching videos recently.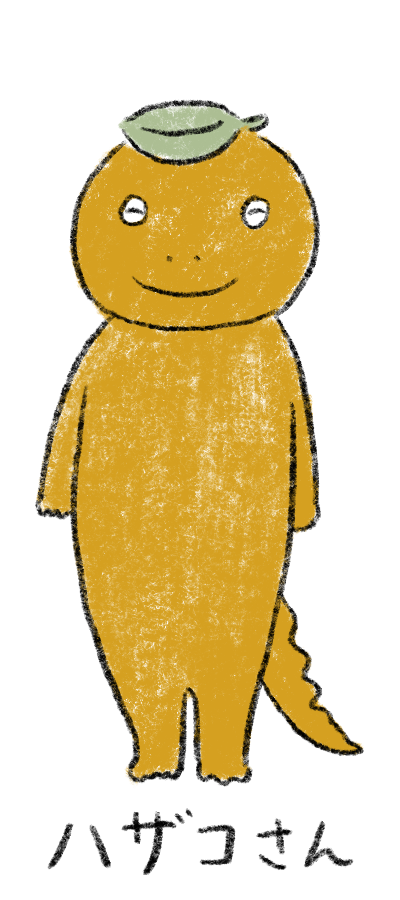 [ Hazako-san ]
Is a Japanese giant salamander living in the clear stream in Gujo. He is good at finding where the lightning bugs are living in.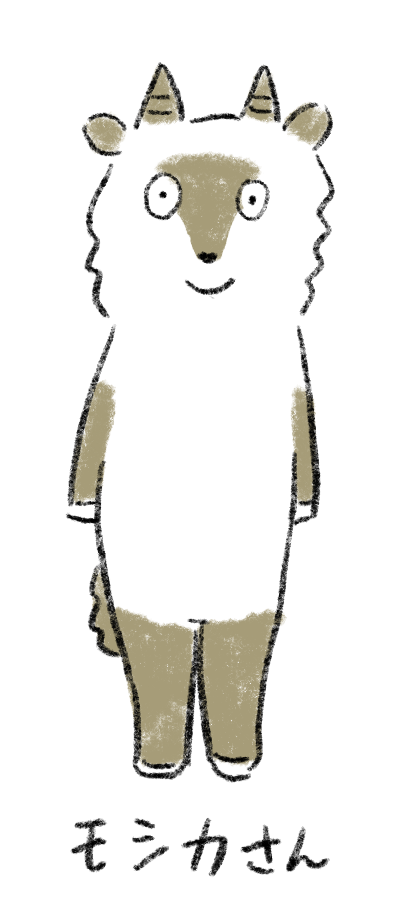 [ Moshika-san ]
Is a Japanese serow. If you ask him about Gujo, he can answer everything you want to know. He is a hidden encyclopedia in Gujo.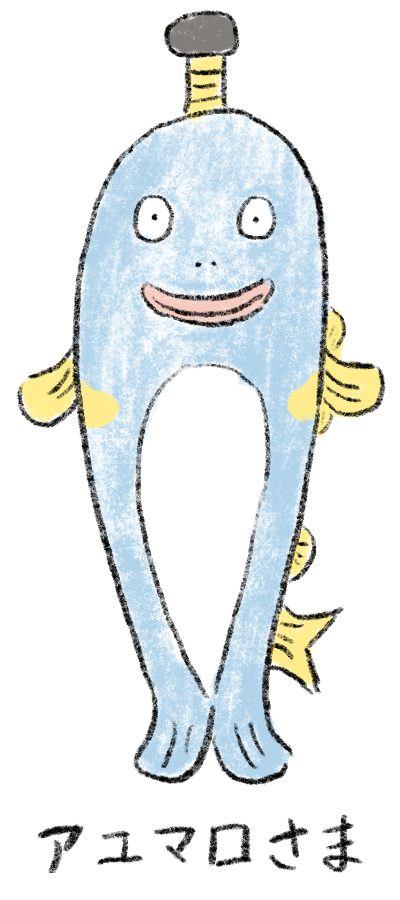 [ Ayumaro-sama ]
A lord who loves Gujo Ayu fish. He loves telling people about the charm of Ayu. He is a sweet tooth who loves to enjoy sake and Japanese sweets of Ayu while looking at Gujo Hachiman Castle.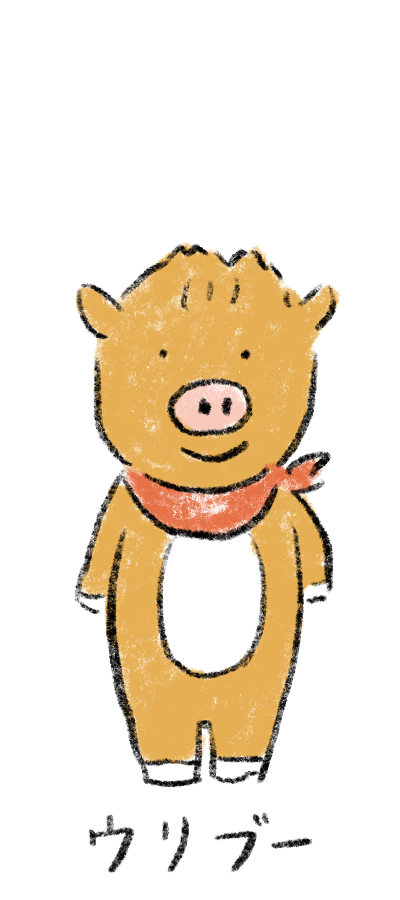 [ Uribo ]
A child of wild boar sometimes coming from the mountains. He likes eating and finding delicious food everywhere in Gujo. He loves hot springs too.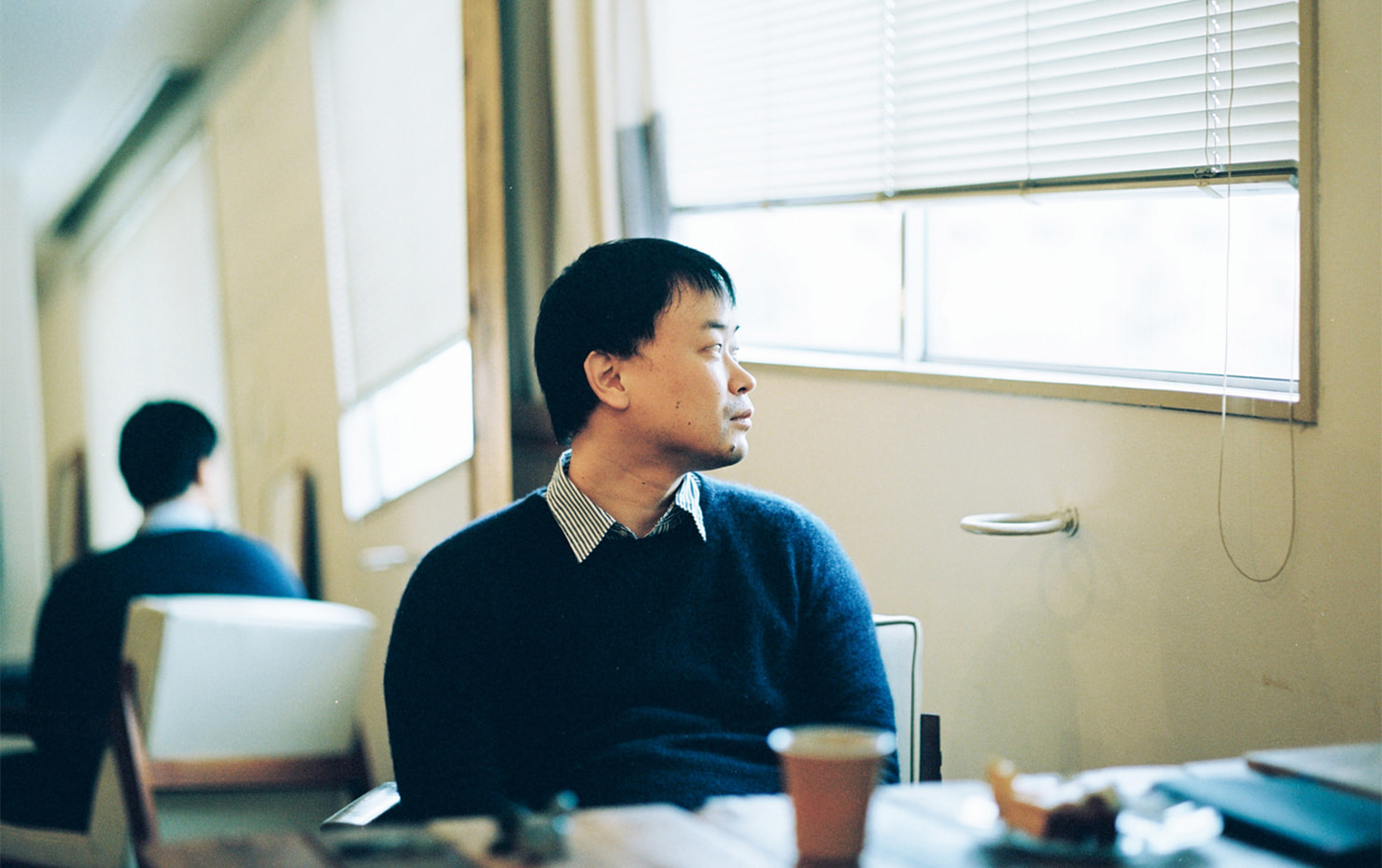 When I heard about TABITABI Gujo,
I was worried about how I should draw as I do not know Gujo.
I was able to know more about this place through Neko chief editor
when I encounter "New things and people's lives in Gujo"
and deepened my understanding of the city.
Gujo has its seasonal experiences and natural scenery of Japan.
When I know more about it, the more nostalgic and familiar I found,
and I felt comfortable and healed.
It was just like going home.
I thought it is better to let Neko chief editor enjoy
with his family and friends in the forest.
So, I decided to draw all of their lives in Gujo.
As they appear on TABITABI Gujo here and there,
I hope you can find them while browsing the website.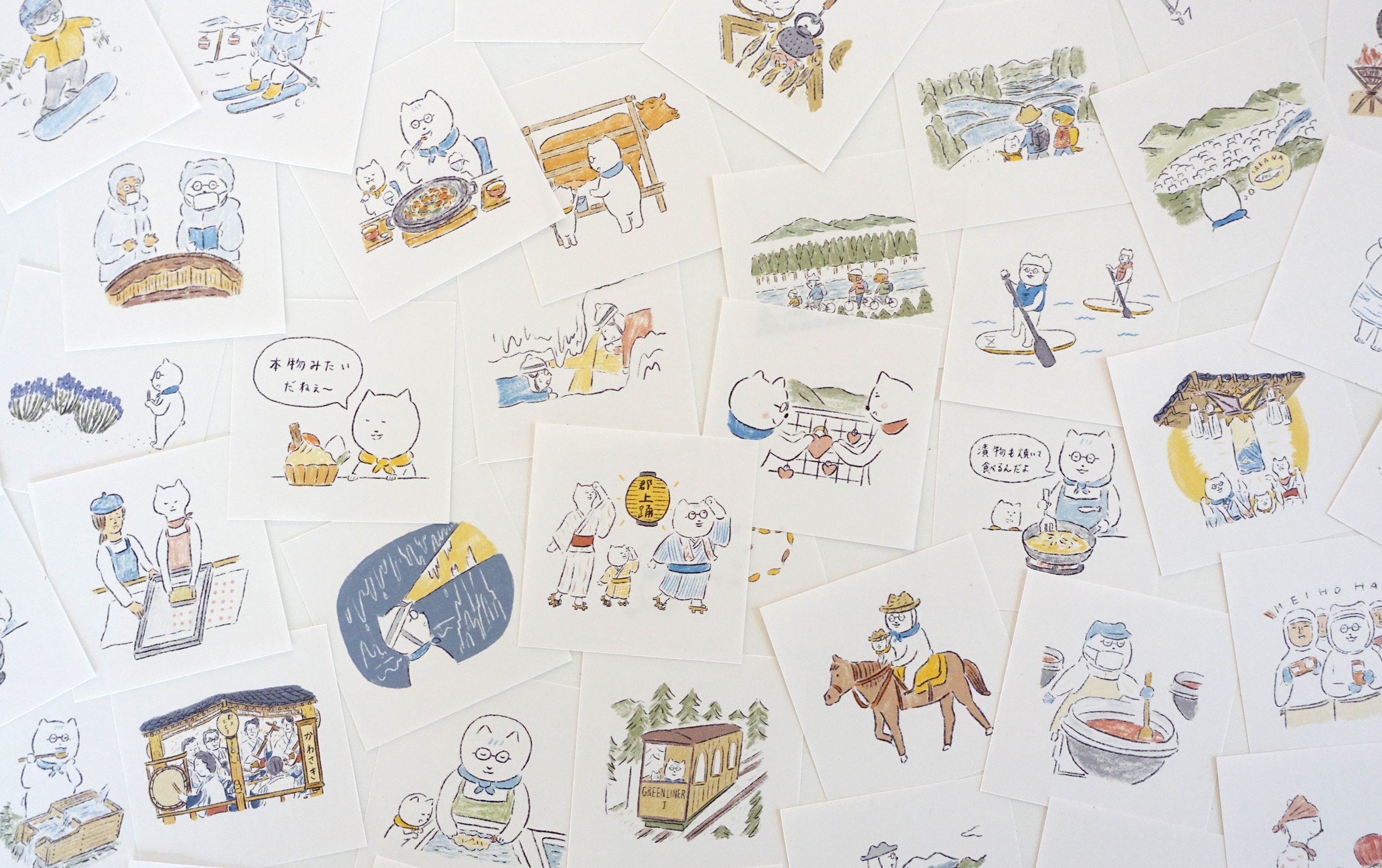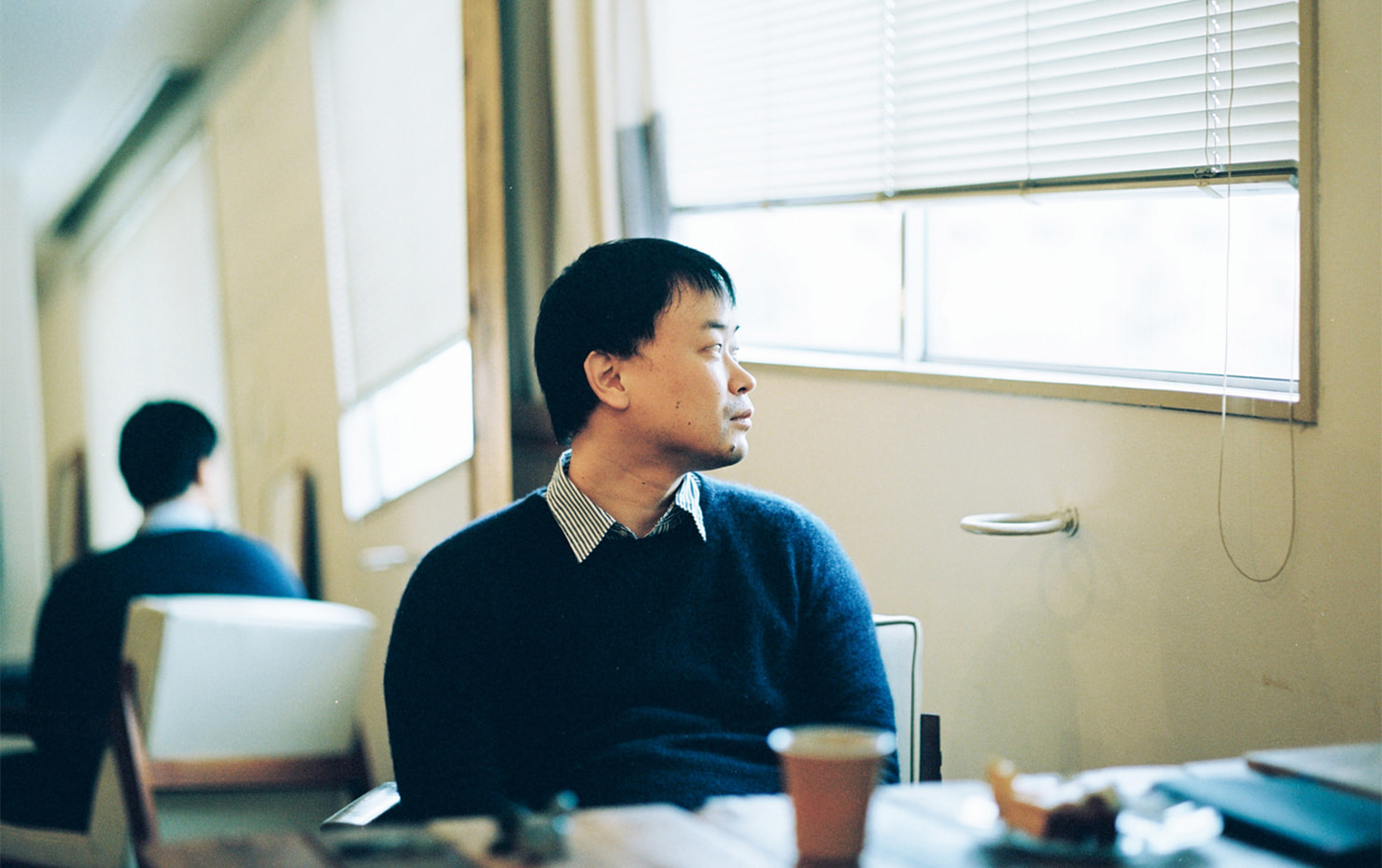 Junichi Koka
Illustrator and artist
Born in 1979 in Kagoshima
HP : https://junichikoka.com
Instagram : https://www.instagram.com/kokajunichi/
He is good at drawing stories showing the atmosphere of people and time.
・Main work
Active in magazines(&Premium/&Kyoto Special, Fine, liniere, etc.), pamphlet (Beams fennica, aelde), commercial (Kirin Beer, etc.), tour goods (KIRINJI), website, illustration on goods, and other various genres.
Please tell us your comment and request