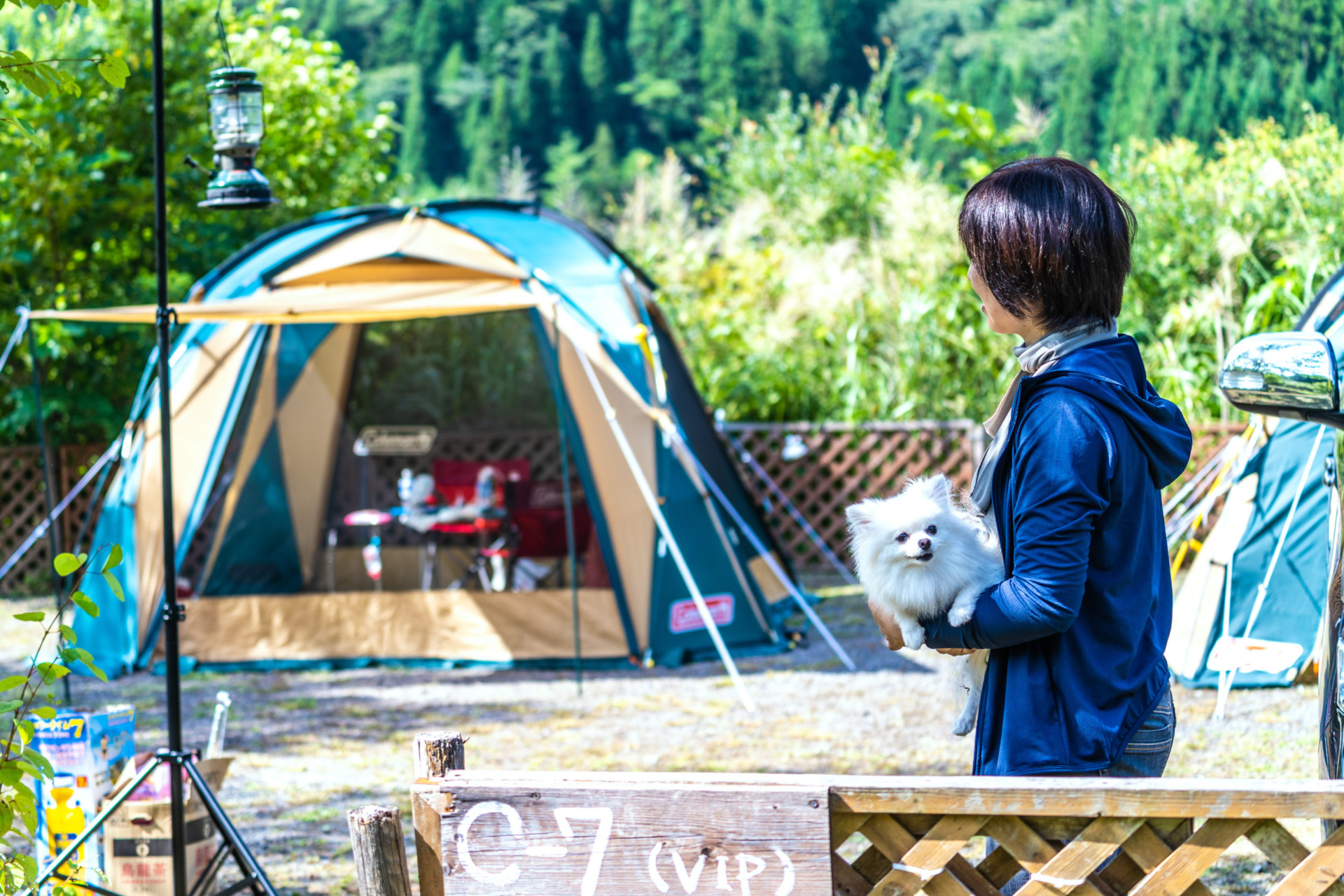 [Editor's Accommodation Visit]

N.E.W Okunagara Campsite & WANKO, a campsite for dog lovers

Takasu area is famous for winter sports and summer resorts.
As there are many villas in the area, many sightseeing spots are pet welcomed. It is a perfect travel destination with dogs.

Among all the campsites in the area, N.E.W Okunagara Campsite & WANKO is a perfect campsite for dog lovers.

A Campsite for dogs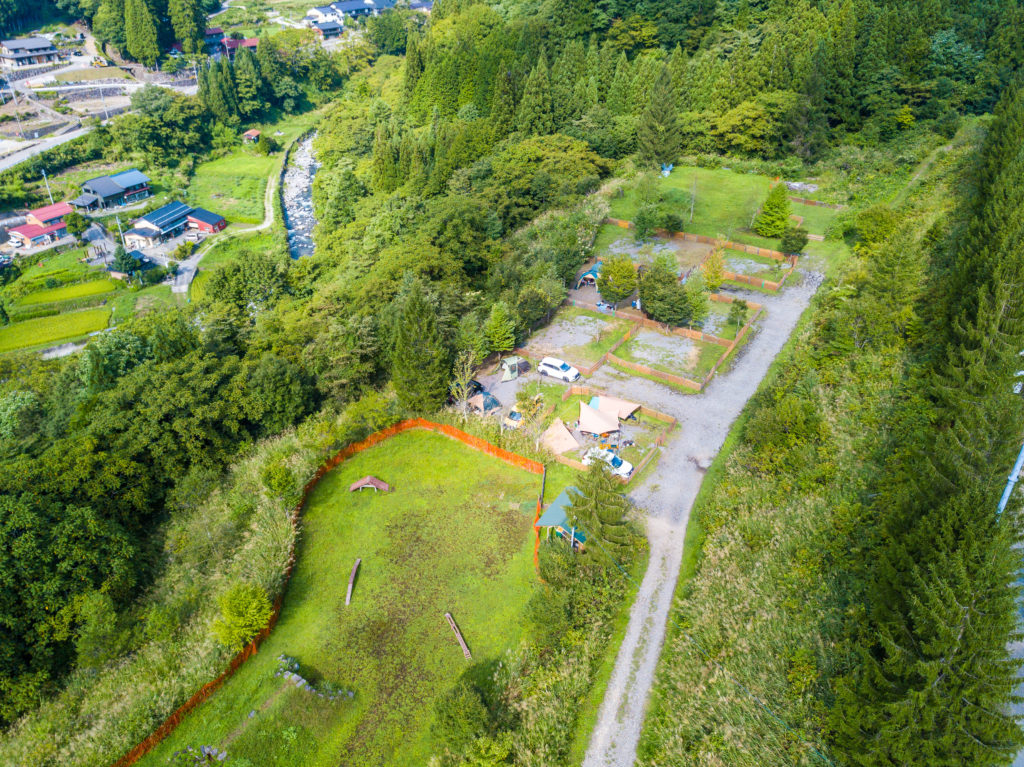 It is located around 36km away from the center of Gujo-shi.
It takes 15 minutes by car from Takasu IC of Tokai Hokuriku Expressway to arrive at N.E.W Okunagara Campsite & WANKO. It is surrounded by ski resorts, and you can see the administration office when you drive along the mountain roads.
A major feature of this campsite is the whole campsite is limited to people with pets, like dogs.
According to the owner Mr Sakuramoto, "I refuse people who do not like animals." As all people coming here love dogs, my guest can spend their time without any worry.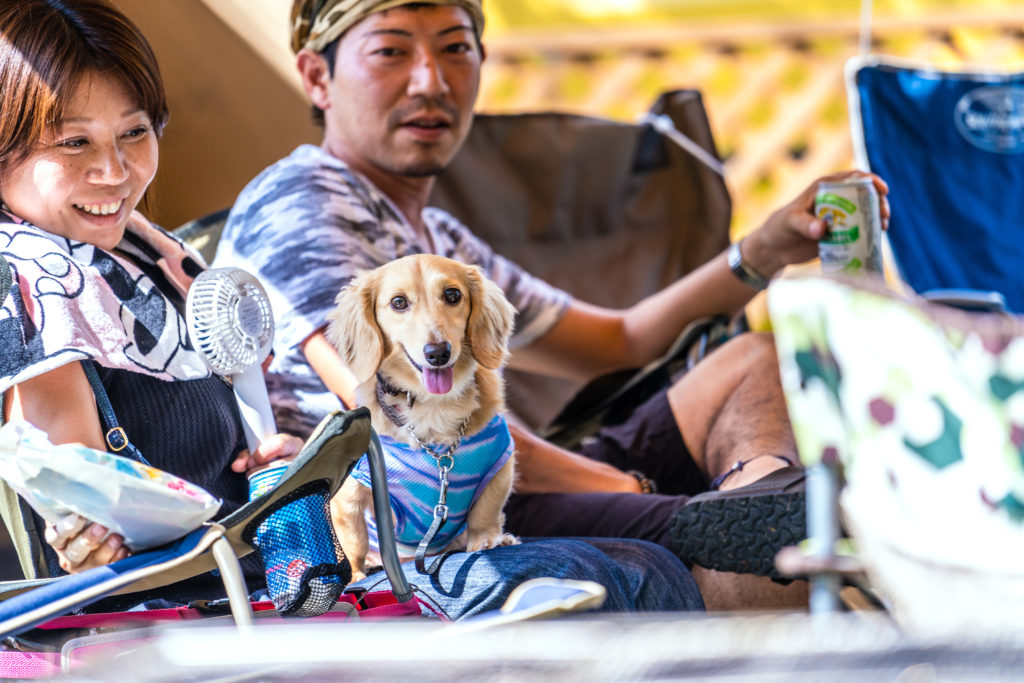 When you look at the camps, you can find dogs in every camp.
Doggies are running on the site and some are resting under the shade of a tree. They are all having fun.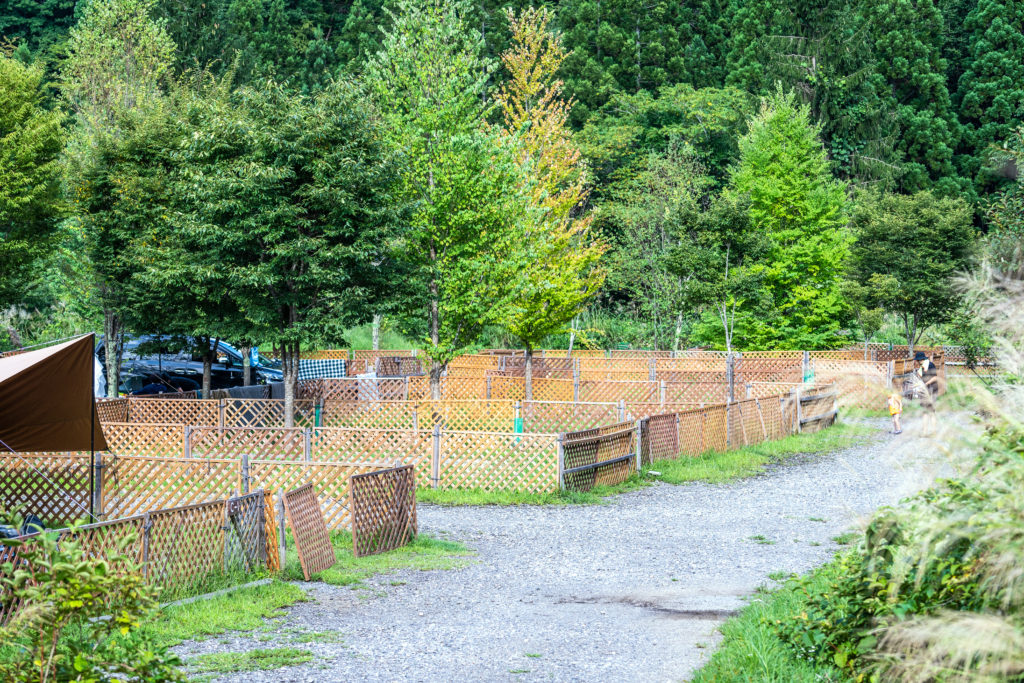 It is a campsite with 32 sites in total.
As all are surrounded by fences, you can let your dogs run around without lead. You can also use a tent too.
There are two types, "For small and medium-sized dogs" and "For large dogs". The site for large dogs has a slightly higher fence and the size is a bit larger too.
Each site is large enough to accommodate one car, one tent, and one tarp.
If you want a larger area, there is also a VIP section having an area 1.5 times the normal size. It is also recommended for those coming in groups.
Play with your dog without a dog lead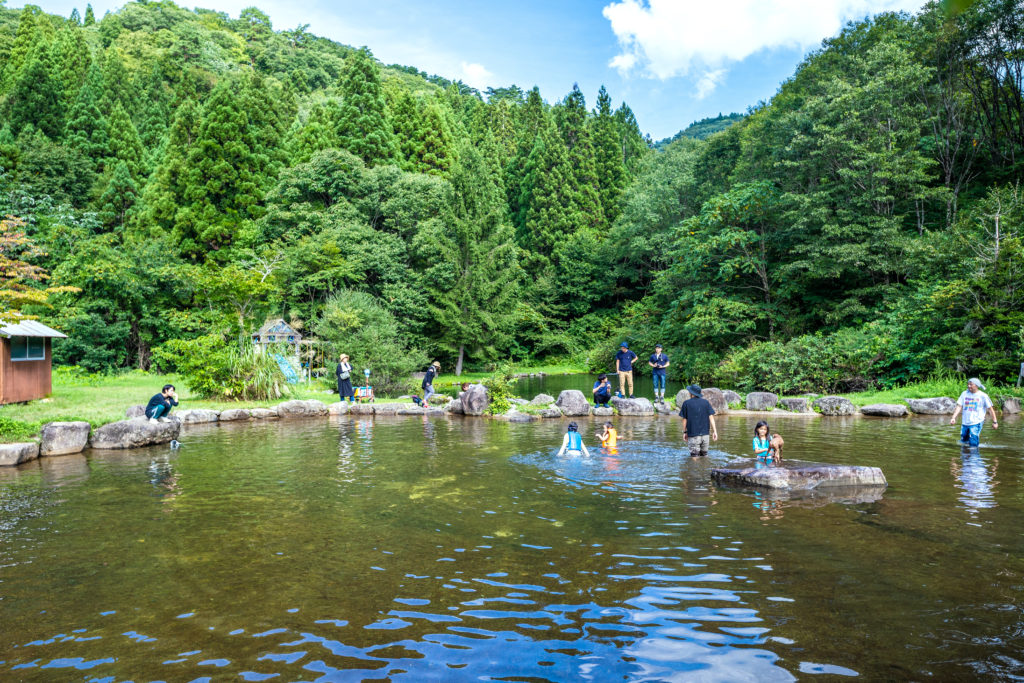 A dog pool where you can enter with your dog is recommended.
Mr Sakuramoto said it is a popular spot in summer that some people keep swimming there for a whole day.
In their dog park, tires are placed on the ground, and playsets for dogs to play, or small slopes to jump over, climb up, and climb down!
Shower room for dogs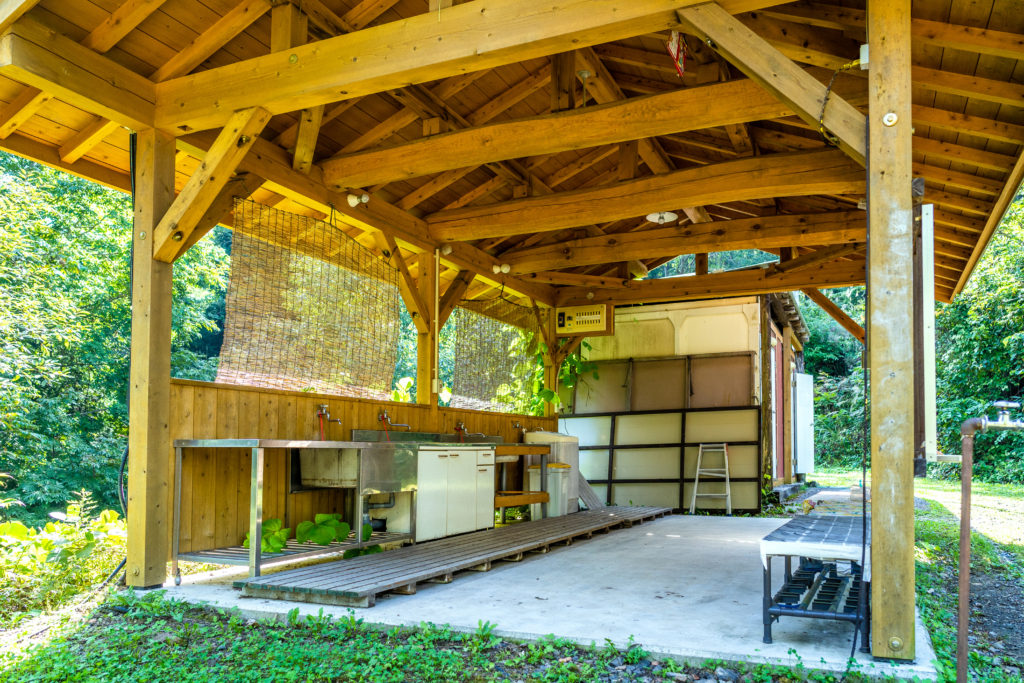 As you can use direct fire at your campsite, you can cook by yourself. There are also 2 kitchens with cover and water supply.
You can find Roadside Station Kukkula Hirugano by 10 minutes drive. Local ham and dairy products from Hirugano are available. They are perfect for BBQ.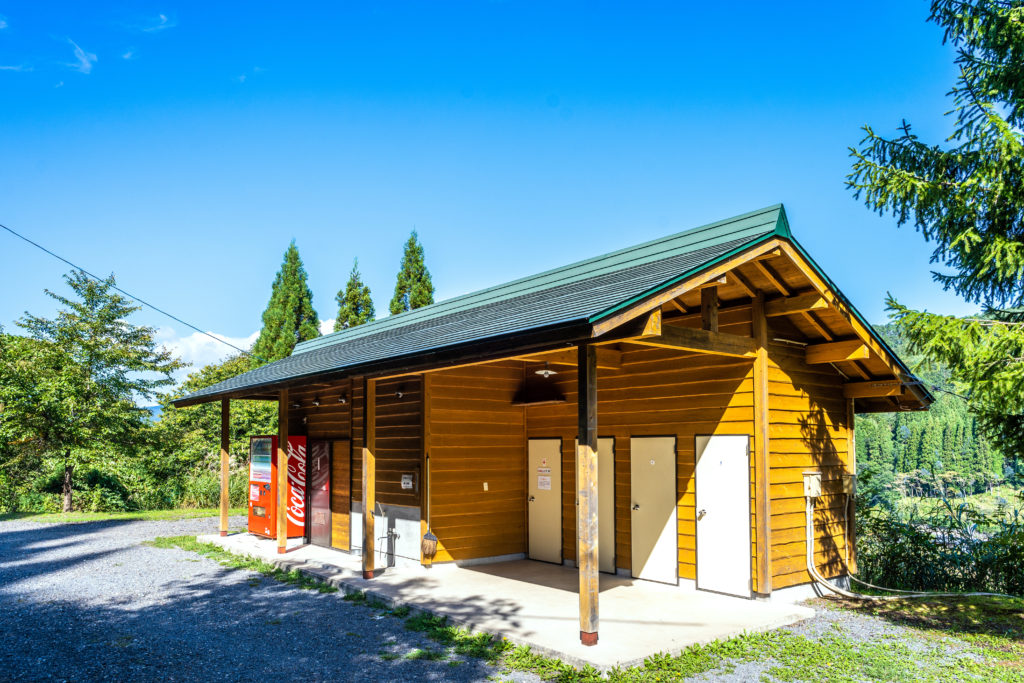 Toilet and shower building is located in the center of the campsite.
Japanese style and western-style toilets are equipped. Coin shower rooms (100JPY / 3 minutes) are opened 24 hours. 3 rooms for women and 2 rooms for men. A shower for dogs is also available.
Not only a campsite but also a place for communicating with dog lovers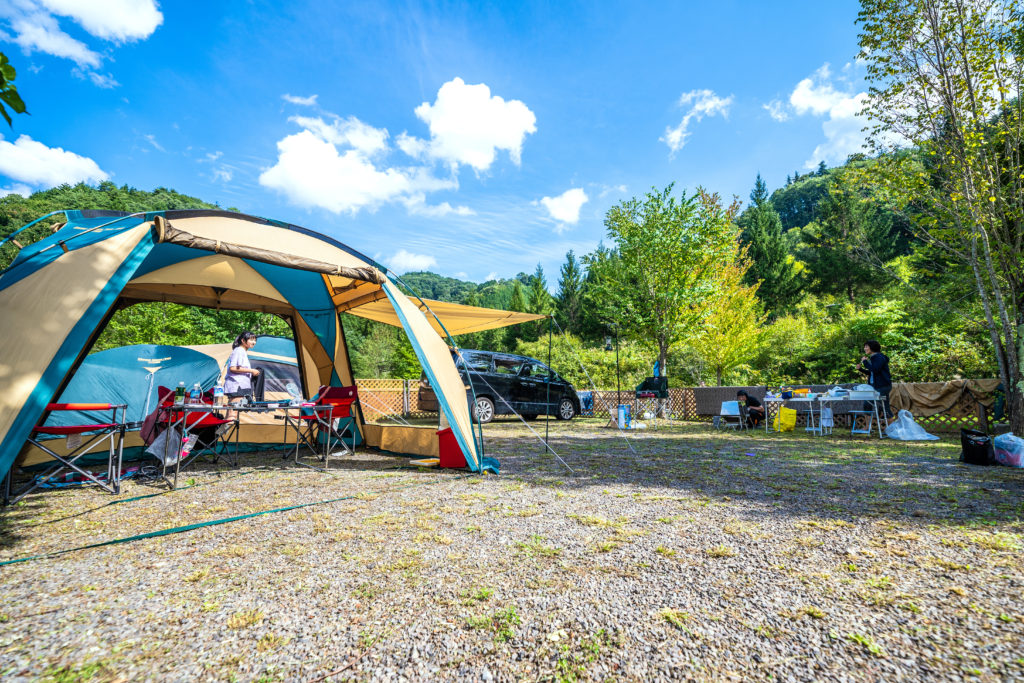 Many regular guests are like to come here as all guests are dog lovers. They can make friends with each other.
According to Mr Sakuramoto, "Some guests drink together when they first meet at the camp. They meet here and come together in the next year."
Many customers come from far away because of other guest reviews, which makes them feel it is not only a campsite but also a community place. That may be the reason why there are so many repeaters. That is why so many repeaters are coming again and again.
---
Nearby sightseeing spot
If you want to play with your dogs freely, we recommend Picnic Garden. Other than a dog park, you can even ride a lift with your dogs to go to see the scenery of 40,000 petunias and enjoy leisure time at the café.